Freelance jobs for architects provide an excellent opportunity to earn from your skills while gaining more autonomy and freedom in your work.
Now more than ever, flexible and remote working is being embraced by companies worldwide. Millions of professionals are considering becoming freelancers.
Freelancing growth is astronomic as companies across various industries yearn for the services of freelancers.
Are you looking for increased independence in your career? Do you want to grow your architect business? Or have you found yourself out of work or redundant? Freelance architect jobs can work for you.
Freelance architects are different, with varying skills, networks, and services. So, where do you begin if you're looking for a job that suits you? And why should you consider freelance architecture jobs?
Great news — there are many ways to find outstanding freelance architect jobs. We'll get to that shortly. First, let's look at some pros.
The benefits of freelance architect jobs
Becoming a freelance architect is hard. It takes a lot of work, and you'll do much more than the regular architectural design or drawing task you're used to.
As a freelancer, you can't rely on your employer to constantly get work for you. You need to find consistent jobs yourself.
However, you'll also enjoy various benefits that come with being a freelancer. Generally, you'll have more control over your job. There are several benefits of being a freelance architect, including:
Independence
One primary reason freelancing appeals to architects is the autonomy of working for yourself. Freelancers are free to:
Work on their own terms
Choose the clients they want to work with
Choose the project they want to work on
Flexibility
You get more flexibility in your workday as a freelancer. You can choose to work early in the morning and have your afternoon free or take a break during the day and work at night.
All that matters is you get the work done in the agreed-upon timeframe, and your clients will be happy. Even with a regular job, freelance architect jobs are flexible enough to be a form of passive income. For example, you can create designs and sell them on a website.
You can do weekend projects and earn more money to supplement your income.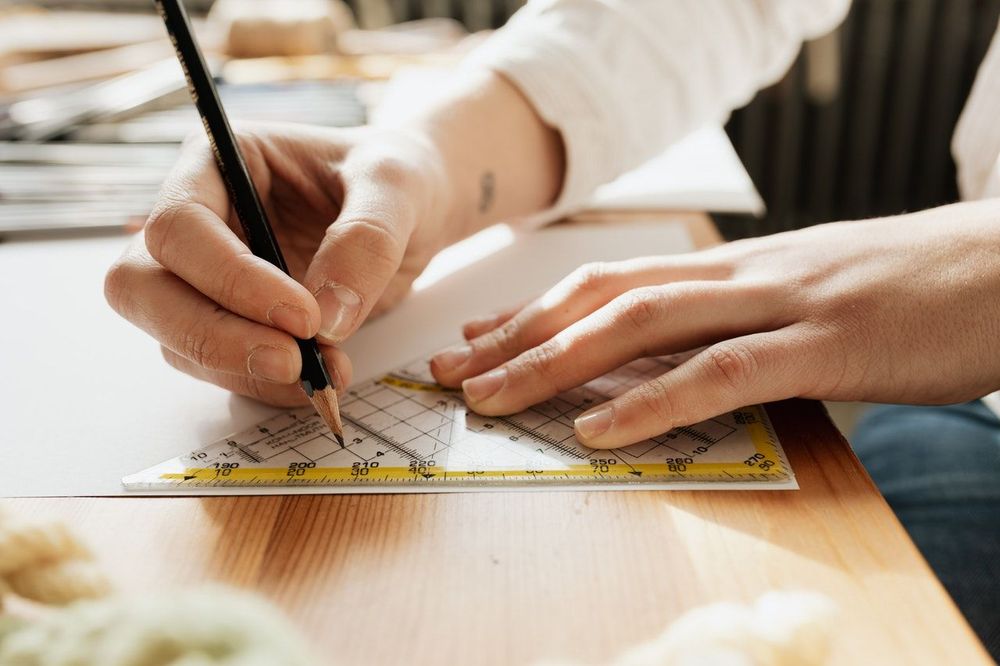 Choice
Although you may have to take what you can in the early days to get going, you can develop good relationships with clients you enjoy working for and on projects that excite you.
In the long run, you can pick the best architecture jobs and choose who to collaborate with and on which projects.
How to get started on freelance jobs for architects
Before you browse jobs in search of an employer or client to hire you as a freelance architect, there are a few things you can do to set yourself up for success in the freelancing world. These include:
Determine whether you work as a sole trader or limited company
When you become a freelancer, you'll need to take on more duties and responsibilities depending on whether you start as a sole trader or a limited company.
You'll need to take care of your accounts, billing management, customer relations, organizational activities, and tax responsibilities.
In standard employment situations, your employer takes care of tax deductions from your wages. When you freelance as a sole trader, you'll need to put money aside for tax payments and complete your self-assessment yearly.
When you choose to open your architecture firm or limited company, you'll need to file the appropriate paperwork with the relevant state or local authorities. It allows you to hire workers and provides you with a business license.
Considerations when deciding how to start as a freelancer include the costs of setting up a limited company and the freedom of being a sole trader.
You must register the address of your business as a limited company, while a sole trader is free to work from anywhere.
Sole traders can work from home, telecommute or work a regular job while simultaneously pursuing freelance architect projects outside office hours.
Determine your specialty
You can differentiate yourself from competitors by specializing in or finding your niche in a specific area or skill. It will increase your marketability by showing you can bring more value to a project.
Consider your portfolio, skills, strengths, and whether there is a specific area you feel you should specialize in.
Are you experienced in specific building types? Do you have lots of knowledge of sustainable architecture? Perhaps you're good at drawing sets, interior design, or creating a house floor plan.
Determine your services
You need to determine what you're offering and what solutions you can provide to a client. Is it an architectural design service? Perhaps you're an information architect and provide information architecture solutions.
To answer these questions, consider what your potential clients are interested in. Whether you only provide specialist solutions on or off-site, or you'll be part of the project from design to completion, you'll need a clear picture of what you do and how you can communicate and market it.
You'll also need to determine where you'll offer your services. Are you targeting local or national clients? Staying local can help you build stronger relationships with clients through regular meetings to define milestones and even site visits.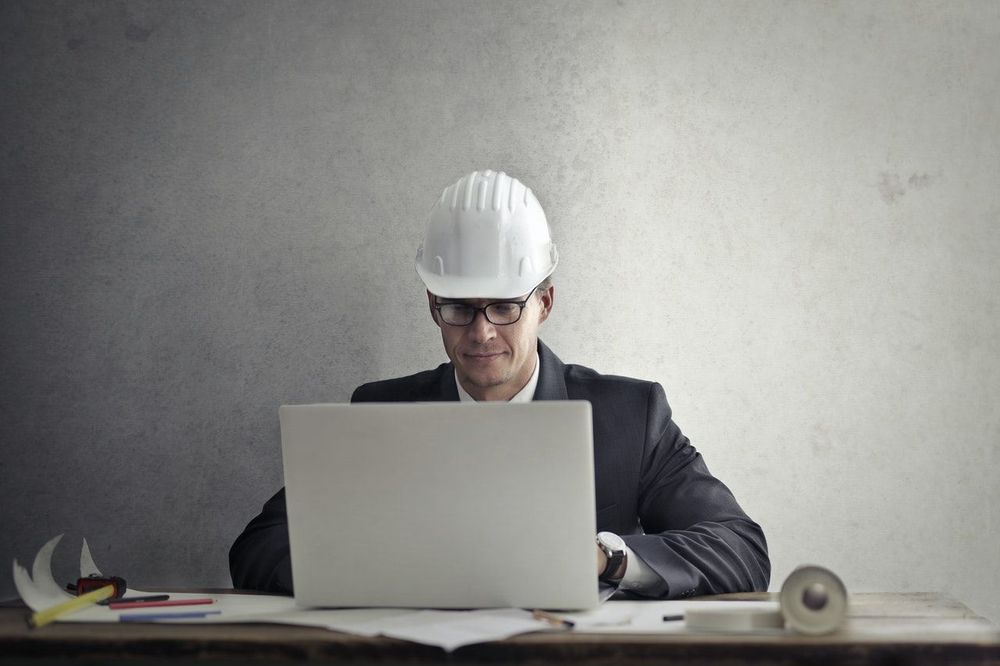 What software can you use?
You'll work for different architecture studios or projects as a freelance architect and come across different tools. Consider your knowledge of other software.
For example, can you only work with a CAD file from AutoCAD, or can you use another platform?
Determine whether you need to enhance your skills and knowledge on multiple software programs to adapt to the client's needs easily.
Look at the work options available and determine whether your current skill set fits the requirements. Or if you need to improve your skills to create a strong portfolio.
How to find freelance architecture jobs
There are many jobs for freelance architects online and offline in different categories. You can employ different strategies to find jobs or make money as you provide a service based on your skills. These include:
Using an existing network
An existing network is an excellent place to start your journey into the freelancing world. Think about people you've met over the years.
It can include:
Colleagues you collaborated with in previous projects
Your previous practices or employers
Architects you studied with
Developers you met in a project
Link up with them in person, by phone, or on social media and inform them you're available for freelancing work.
Tell them about your services and how you can collaborate with them on a project. Only show genuine interest and avoid hassling them for work.
Create new networks and relationships
There are many websites freelancers can browse to find work. However, the best way to get jobs remains the same as with any other form of employment. How? Through affiliations and relationships.
Creating new networks and connections with other architects, builders, construction companies, and professionals like graphic designers or interior designers can help you land your next job.
You can create new networks through your existing ones or by reaching out to new people.
LinkedIn is an excellent platform to start with. It allows you to create a free profile, but you must commit time and effort to build your brand on the platform.
Maintain professionalism and share helpful information.
Online freelancing platforms
You can showcase your talent to potential clients on various websites, bid for projects, and safely work with clients you've never met without worrying about getting paid. A few excellent choices include:
Upwork
Upwork is a well-known online freelancing platform where you can create a profile and bid for projects. Potential clients can also invite you for work, define milestones and pay you once you've completed a project or met a milestone.
It's an excellent place to get clients who want your professional services, ranging from architectural design to drawings. You can set your desired pay rate, and if you do a good job, you'll get positive reviews, increasing your position in the rankings.
Houzz
Houzz allows you to discover design ideas, create a personal page for your freelancing services and add portfolio images, drawings, or projects that showcase your talent.
Once you've created your profile, you'll be indexed based on your location, value, and reviews from customers who have worked with you. Earning potential is high, and you can be paid from $45 to $200 per hour.
GoPillar
GoPillar is a crowdsourcing platform for architectural design services. It houses thousands of architects and designers. It's set up for clients to post contests or projects, then architects registered on the site can compete.
Anyone worldwide can post their project needs and ask designers to provide solutions. Once the competition is closed, the client chooses a winner, and payment is made based on quality.
The type of work required can range from a simple floor plan to a 3D render, and it features high returns for high-skill level architects.
Shapeways
Shapeways is a 3D e-commerce platform that provides fertile ground for your talent, whether you're an interior designer, graphic designer, or simply have access to a 3D printer. It provides an excellent community where designers can sell their creations to online customers.
You can become a designer and publish your projects at no cost and free of any contractual relationship with any production company.
Grow an online presence
Creating an online presence can raise awareness of your services and help showcase or promote your work.
You can create a website with a blog section where you share your industry experience and portfolio. An online presence can also come through social media channels.
Being in more than one channel will help you get the best results while allowing you to connect with clients over their preferred network.
An online presence can come in many forms, so choose one that works for you. You can also consider your target audience and the type of projects you hope to work on.
Figure out your rate
Pricing and fees are one of the hardest parts of being a freelancer. It can be tricky to get it right as you strive to remain competitive while ensuring you don't undervalue your services.
A common mistake many freelancers make is to undercharge, which lowers the standards in the entire freelancing community.
Building a good rapport with your client is a good place to start and makes negotiating your fee easy. It can also depend on where you got the project.
Some online platforms like Upwork feature projects with a fixed price, and they're also very competitive, forcing you to lower your fee or accept the fixed price when starting so you can land a job.
However, you can start with low bids but increase your rates as you become more well-known and get more positive reviews.
Connect with other freelance architects and ask how much they charge for their services. Ask other professionals in the industry what the going rate is for the services you provide.
Having a freelancer-friendly payment method can also ensure you don't pay too much in processing fees.
Protect your work
Architecture is a very sensitive industry. You can easily be taken advantage of if you don't protect your work.
The worst thing that can happen is spending sleepless nights on a project only to end up not getting paid. So, how do you avoid this?
Ensure you don't give any usable digital copies of your work to anyone before you're paid. Create read-only versions of signature-protected files and keep them safe. And if you do give anything away, ensure it's per your contract.
One of the best ways to protect you and your work as a freelancer is to create a contract. It's a legal document that states the working relationship between you and your client, the services you will provide, and more details that keep your business protected.
Indy has a Contracts tool that can help you easily put together contracts to be safer and more secure when taking on new clients for freelance architectural projects.
With our setup assistant, you can create legally sound freelance contracts in minutes. Then monitor the status of all your contracts in one list. You'll see the ones in the draft phase and those that have been viewed and signed.
With Indy's productivity platform, you can quickly create and keep track of all your contracts in one place!
Conclusion
Finding a freelance job as an architect is easy, provided you know how to get started and where to look. Freelance jobs for architects are increasing daily as remote work becomes more commonplace.
You can work from anywhere and enjoy the benefits of freelance architect jobs. It's an empowering development in the job market, and if you embrace it, you'll soon be on your way to increased autonomy, an expanding skill set, and a healthy bank account.
And as you begin your freelance business, Indy has the productivity tools for you to take full control of your business, including contracts to protect your work, proposals to generate new leads, task management to stay on top of projects, invoices to get paid fast, a time tracker to keep track of work hours, and more. You can do it all with Indy. Get started today for free.