Freelancing is a great way to be your own boss or start a side hustle. You can work for several clients at once and sometimes make more than a regular 9-5 job. Although interesting, finding freelance Excel jobs may be challenging, especially if you're a newbie. Also, without the right tools, like having a strong solution to writing proposals, landing Excel jobs may be much more difficult than you imagine.
So, what is a freelance Excel job? Basically, your Microsoft Excel abilities are needed by companies worldwide in search of competent hands.
In this blog post, we'll explore the different careers that require Microsoft Excel skills. Also, we'll discuss how the best freelancers find freelance Excel jobs.
What's Excel freelancing about?
Launched in 1985, Microsoft Excel is a spreadsheet application owned by the Microsoft Corporation. What Excel does is organize data into rows and columns, which you can easily manipulate. With the use of formulas, Excel software can carry out mathematical functions on data entered.
While you can get an on-site Excel job of manually entering data, you can also work as a freelancer. With freelancing jobs, you are in control of your time and can take as many gigs as you want. Here's a breakdown of what freelancing is.
Most freelancers are hired based on contracts rather than being hired to work in a company. Also, in freelancing, you use your education, experience, and skills to cater to your clients' needs. The interesting part of freelancing is that you can take up different assignments without being bound to just one company.
Although flexible, freelancing can be time-consuming and mentally draining. Hence, we advise you not to overwhelm yourself by taking multiple assignments that you'll need to complete in the same time frame.
As far as Microsoft Excel freelancing is concerned, all you need is your strong Excel skills and your ability to enter data. Also, you'll need to enjoy writing - whether multimedia writing or financial writing – and be proficient in Microsoft Word.
However, some companies may require that you have Excel certification or advanced Excel skills. The more requirements a company requests, the higher you can charge.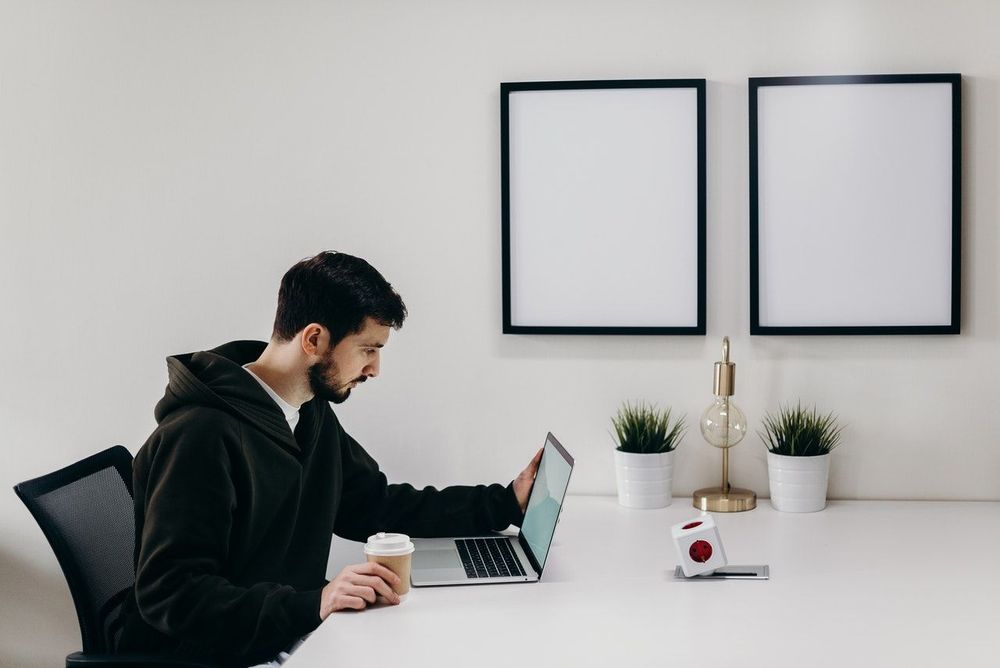 How to find freelance Excel jobs
Freelance Excel jobs are easy to find with the correct information, your phone or laptop, and good internet access. Of course, to land that dream freelance Excel job, you must have a proposal template. However, you can also decide to use business proposal software for your next job. With business proposal software, it's easier to monitor the status of your proposals, from a rough draft to being approved.
Additionally, using business proposal software allows you to store your proposals for use in the future. Here are the top ways to land a freelance data entry job.
Job platforms
Several online platforms provide Excel jobs for freelancers with little to no requirements. By using search filters, you can start working comfortably from home and earning big bucks. With a good invoice system to request payment, you can keep track of how much you make and get paid fast. The following online job platforms will help you find profitable freelance Excel jobs quickly, including Truelancer, Upwork, Guru, Vollna, PeoplePerHour, Toptal, Fiverr, Freelancer, and Workana.
Truelancer
Truelancer is one of the top platforms you can use when searching for jobs as a freelancer. The platform provides freelancers with various types of Excel jobs with a credible management.
Working on the Truelancer platform is free and safe because it gives money security to its users. All you need to do is sign up for an account, create an excellent profile and apply for jobs in different categories.
Upwork
Upwork is also among the best platforms to find freelancer Excel jobs. Upwork.com provides thousands of posted Excel jobs with different categories and experience levels, including entry, intermediate, and expert.
The Excel jobs also come with their prices, duration, and hours needed, if included. In addition, Upwork provides a secure payment system that protects your money and ensures you get paid by the employer.
Guru
Guru is a top online platform that allows you to find freelance Excel jobs posted by various employers at reasonable prices. Create your profile, ensuring you include every requirement and all the information needed to boost your profile.
Vollna
Vollna.com is an online job platform that provides the best jobs for freelancers ranging from virtual assistance to accounting jobs. The website helps freelancers make their dreams of getting a remote job a reality. The website lists several job titles, and you can find Excel jobs matching your skills. Register for a free account and start your journey.
PeoplePerHour
PeoplePerHour is another famous remote job platform that allows freelancers to register for free and send proposals for several Excel jobs posted on the website. The platform empowers freelancers to get remote jobs from anywhere in the business world. PeoplePerHour was established in 2007, creating jobs for millions of freelancers with over 100 million pounds paid.
Toptal
Toptal provides its registered freelancers with remote Excel jobs posted by top international clients. The website allows freelancers to freely select their Excel jobs on their terms and based on their Excel skills. Freelance Excel jobs come from Silicon Valley startups and Fortune 500 companies with full-time or part-time positions.
Fiverr
Fiverr is among the best job platforms that provide freelance Excel jobs for entry, intermediate or expert freelancers with Excel skills. You can find Excel jobs for every budget, and payment is project-based. In addition, payment on the platform is secure, ensuring freelancers receive payment after the employer has approved their work.
Freelancer
Freelancer.com is the world's largest crowdsourcing and freelancing marketplace connecting over 60 million freelancers and employers worldwide from over 200 territories, regions, and countries. It provides Excel job opportunities for freelancers with registered accounts and professional Excel skills.
Workana
Workana.com is an online job platform that allows hundreds of employers to hire freelancers with professional Excel skills. Create an account on the website, set up your profile, search and apply for posted Excel jobs.
Facebook groups (job boards)
Facebook provides a global platform that allows people from all over the world to hire and get hired. There are several groups on Facebook that people created to link freelancers and employers together, and these are some of them.
Excel for freelancers group
This private group with over 52 thousand members helps Excel professionals earn and improve their Excel skills. The multi-cultural group accepts any language and people from different countries. It was created in July 2017. The group has rules on posts, paid jobs, seeking help, self-advertisement, and a zero-tolerance policy, so you must read and obey these rules before joining the group.
Largest online data entry work (freelance)
This Facebook group is a public group with over 25 thousand members that was created in March 2020. It is easy to find professionals to hire and earn money in the group; all you need to do is join the group and apply. The group helps you find remote part-time or full-time positions, including Excel jobs, as a freelancer.
Recrewtr freelancer jobs
This public group with over 155 thousand members is an online freelancing platform created in August 2020. It provides Excel job opportunities for freelancers, and it is a highly active group with about 100 posts daily. The group has rules every member must follow, so ensure you read these rules before joining the group.
Freelancer jobs
The freelancer jobs group is a public group with over 23 thousand members. It was created in November 2015 to provide job opportunities for freelancers with skills in various aspects like designing, content writing, and data entry such as Excel data entry. You can easily find freelance Excel jobs on this group once you join or without joining, but ensure to follow the group's rules.
LinkedIn jobs
LinkedIn is an excellent global platform that links people with similar goals from various parts of the world. You can find credible non-remote and remote jobs, like freelance Excel jobs, on LinkedIn. LinkedIn has millions of users, and many users are employers searching for freelancers with Excel skills. All you need to do is create a LinkedIn account, go to LinkedIn jobs and search for freelance Excel jobs.
Content marketing (authority marketing)
Content marketing is a marketing strategy involving producing and distributing beneficial, engaging, and pertinent content to entice a target audience and motivate them to purchase the content.
Content marketing is a way to find freelance Excel jobs. You can do this by creating high-quality Excel content in great demand and putting it in strategic places where potential customers can easily find it.
Referrals
As a freelancer, getting Excel jobs through referrals is a sought-after goal. Not having to search for jobs or apply for Excel jobs on different platforms with little or no returns can be a great relief to freelancers.
Build your referral network by creating the best quality content for any client you work for, such that they trust you with every one of their Excel jobs. Being a trustworthy professional freelancer will make previous clients refer you to new high-paying clients.
How to make money with Excel freelancing
When finding Microsoft Excel jobs online, there are so many questions people need answers to. For instance, people ask, "how much can I charge for Excel jobs?". Also, working as a freelancer with your Microsoft Excel skills requires upgrading your skills to get higher-paying jobs.
You should be paid as one when you can organize data and incorporate photos, formulas, and drafts like a pro. Here are ways to make money with your Microsoft Excel skills.
By creating a spreadsheet for interested small businesses
Although times have changed and technology has advanced, you'll be shocked to know the number of businesses that still run the old-fashioned way. Usually, the companies are small and managed by people who aren't aware of the importance of technology and how it has made running a small business stress-free.
The good news is you can leverage this and approach them, presenting your Microsoft Excel skills as what their business needs. All you need to do is make them see how using Excel spreadsheets can make their bookkeeping and accounting more accessible, among other things.
Some examples of small businesses you can approach include:
Used car sellers and mechanics
Many car garages and mechanic shops don't have computer systems nor see the need to have one. You can design spreadsheets for car dealerships to keep a record of their customers and also a cost calculator. Things to include in the spreadsheets for this type of small business are:
Year the cars were produced
Car cost
Mileage
Interior and exterior condition of cars
Selling price recommendation
Landlords and rental agents
Many landlords and real estate agents record their transactions on paper which isn't just old-fashioned but risky. In the event of a fire or an accident, they may lose records. Thankfully, offering your service is a way of helping them scale their business. Make money freelancing with your knowledge of Microsoft Excel by approaching them with one of your Excel spreadsheet samples.
Preferably, see them with your laptop as you hardly find these types of agencies online and show them what Microsoft Excel can do for their business. Additionally, to seal the deal, in your sample, add some pictures of their real estate properties.
In your sample spreadsheet, include:
Address
Tenant name and contact details
Payment type
Date tenant moved in
Reminder for late payments
Design and sell Microsoft Excel add-ins in different app stores
Designing and selling a Microsoft Excel add-in is no easy feat. Creating spreadsheets and getting paid for your work can be pretty complicated but worth it in the end. Also, for programmers that are experts in Microsoft Excel, you may find this method super lucrative.
Sharing similarities to smartphone applications and graphic plug-ins, Excel add-ins are applications that independent programmers develop. They enhance Microsoft Excel's capabilities when used alongside the application.
Furthermore, there are different types of add-ins for Microsoft Excel. Still, the major ones include Excel add-ins for templates and reports, graphics and charts, marketing, accounting, functions and formulas, educational, utilities, references, and data analysis.
Sell your spreadsheets on marketplaces for spreadsheets
Sellfy and Spreadsheetnut are two common marketplaces where you can conveniently sell your Microsoft Excel spreadsheets. You can sell the spreadsheets you created on your terms on both sites while displaying your spreadsheets to customers.
Here are some tips to help you sell your spreadsheets fast on Sellfy and Spreadsheetnut.
Your spreadsheet must have more than the usual features of calculation and development.
Your spreadsheet needs to have robust features. A great spreadsheet is one that offers more than just the basic level of development and calculation. Remember, there are many free spreadsheets on the internet, so yours must add value and be worth your selling price.
Marketing your spreadsheets effectively can also earn you cool bucks. To get more sales on your spreadsheets, make tutorial videos, take screenshots, and ensure the spreadsheet description contains the right keywords.
A personal website is a great way to ensure your spreadsheets are easily accessible. Put in the effort when creating your website, ensuring it's easy to use and beautiful.
On a final note
You don't have to go through a lot of hassle to get your first gig on any freelance site. As a freelancer, your proposal is what makes you stand out from hundreds applying for the same job. Thankfully, with Indy proposal software, you can conveniently monitor your proposals. When creating your software using unique templates, you'll be well on your way to getting hired.
Ready for that dream gig? Get started now with Indy. Indy makes managing your freelance business seamless. It is an all-in-one software that allows you to sign contracts, receive payments, and send proposals.