Are you a Microsoft Excel wiz? You may think that knowing your way around an Excel sheet doesn't qualify as a special or marketable skill set…and you'd be wrong. Thanks to its popularity, there are thousands of freelancer jobs in Excel available. Companies from all around the world are looking for freelancers with solid Excel and spreadsheet skills to assist them with data entry or data management, weekly and monthly reports, financial modeling, or even preparing spreadsheets for financial analysis and inputs.
All you really need to get started are a few tools of the trade and some of our expert tips.
What Skills Do You Need To Work As an Excel Freelancer?
The good news is that you don't need to be highly skilled to make a living as an Excel freelancer. Whereas some organizations will require advanced skills and statistical Excel knowledge, and even Excel certification, data-capturing roles just require the basics. Naturally, the more skills the client requires, the higher the rate you can charge. In general, you need to be detail-oriented and highly accurate when working in Excel because the smallest mistakes can throw off an entire project (but as the expert, you knew that already!).
What Do People Hire Excel Freelancers For?
Microsoft Excel is one of the most popular software applications in the world. It's been around for nearly forty years and is widely used in business around the globe for a number of different applications. Businesses will hire freelance Excel experts to prepare data, create displays or spreadsheet templates, or just review Visual Basic formulas to ensure that spreadsheets perform as expected.
Here are just a few of the services you can promote as an Excel freelancer:
Freelance Administrative Work
Excel is an essential tool in offices around the world. If you are adept at Excel, you can easily pick up virtual assistant, administrative or organizational work, including preparing reports or data. Some companies will also hire freelancers to create invoice templates, track expense and benefit accounts, or prepare statistics for financial forecasting or other Excel projects.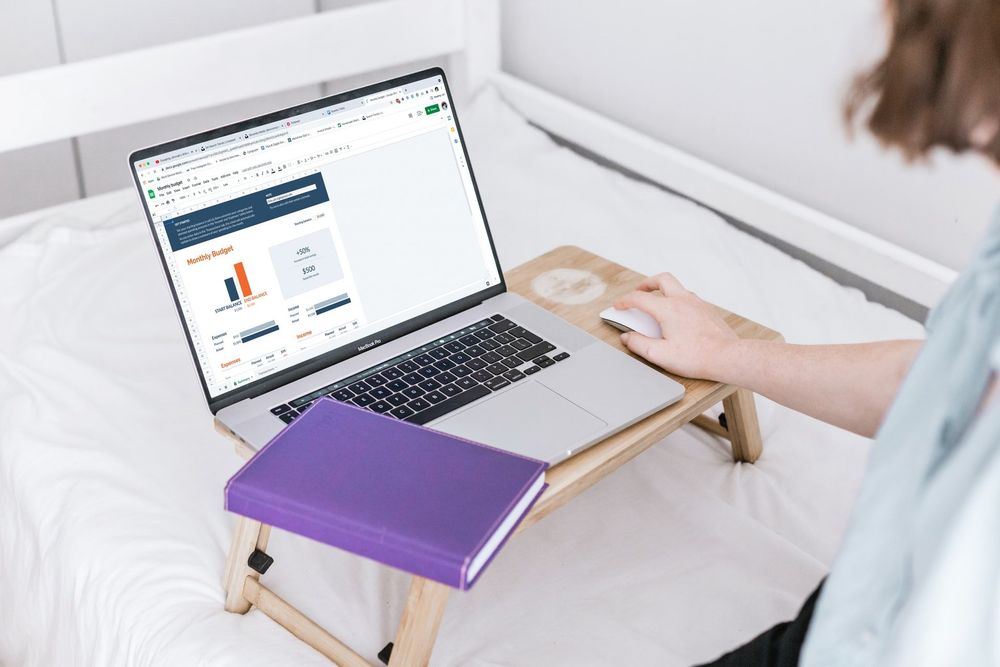 Auditing and Accounting Work
MS Excel experts can find work creating budgets, cash-flow statements, creating budgeting and statement templates, or preparing raw data for further analyses. Cost management experts may also be hired for freelancing jobs by manufacturing or sales companies to perform advanced calculations in Excel.
Creating Templates
Many people aren't sure how to use Excel or are able to design a template on their own. You can create bespoke templates for companies or sell them on Etsy or spreadsheetnut.com for business or private use.
Promoting and Managing Your Freelance Business
Now that you've got a few bright ideas to build your freelance Excel business, you have to start promoting your business. Whether it's your side hustle or a full-time gig, you need to get the word out there if you want to start making money with your skills. You'll also need the right tools to keep track of your clients and to create a good impression and stand out from the competition.
1. Build Your Online Presence
Social media is one of the fastest and simplest ways of getting your business (and skills out there). Your LinkedIn profile is particularly important, but you can also use Instagram, Facebook, and Twitter to share your portfolio and business profile. The key is to post good quality content often. Sure, it's much harder promoting an Excel business on social media than a visual service or skill like graphic design, but don't let that dissuade you. You can self-promote your business by sharing testimonials, tagging clients (with their permission), or sharing opinion pieces. You should definitely look into creating a blog or guest posting on platforms related to the industries you are targeting.
A few tips you could try include:
Add freelance work experience to your LinkedIn profiles to draw recruiters and clients
Answer questions on Quora and Reddit
Post opinion pieces on Medium
Comment on blogs related to finance and Excel
Add your freelance Excel skills to any bios and profiles you might have on social media, too. Tell a brief story about your notable accomplishments or to direct others to your Upwork/Freelance/Fiverr profiles. You don't have to build a website, but make sure that you use professional headshots and copy-check all of the wording you use.
2. Use Templated Responses
This sounds a little strange, but when you start a freelance business, you should always include a folder with canned or templated responses you can send to clients. Sure, in an ideal world, you'd respond to each client individually and with due attention. But in real-life, communication can get out of hand really quickly. You might run a promotion and receive fifty responses right away while juggling thank you notes, follow-ups, and cold contact marketing campaigns. Having a series of message templates at hand makes it so much easier and more efficient to respond to clients and prospects. That way, you will always come across as professional and sharp, even when under extreme pressure.
Some suggested templates include:
Introductory/First Contact Emails
Requests for additional information
Follow-up messages on late payments
Referral contact emails
Thank you messages (for payments or completed projects)
Special offer messages
Messages to decline work due to capacity issues
Always leave a little room in your templates to personalize your messages with clients' or their business' website so that your clients still feel that you are paying special and close personal attention to their queries.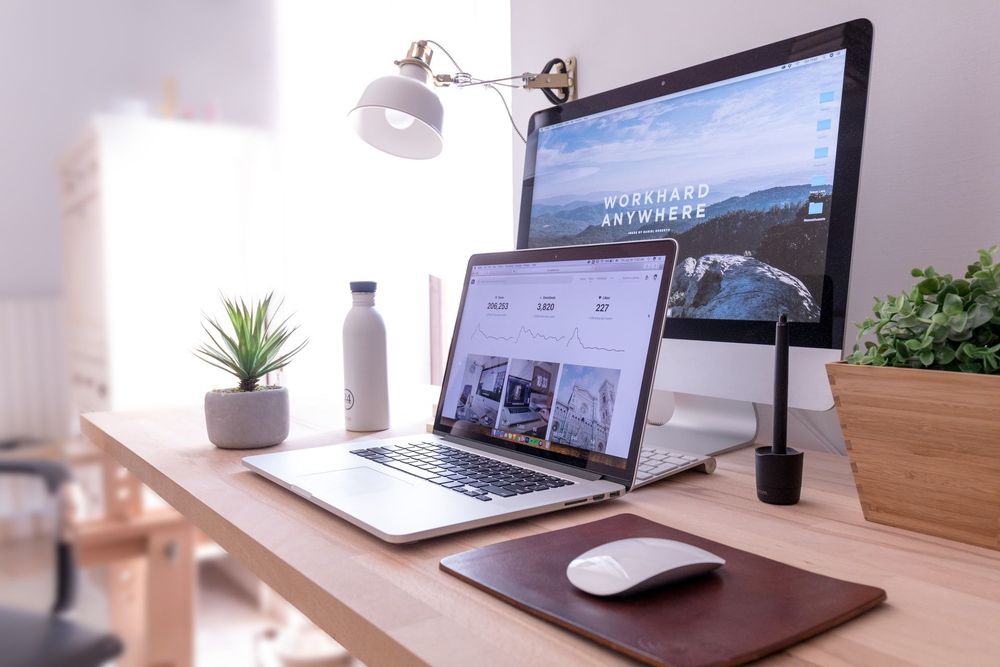 3. Use a File Sharing Service
A file-sharing service can be hugely beneficial to your business. Emailing sensitive files and documents back and forth isn't ideal. It can lead to version control issues, missed communication and can even open your business up to the risk of data loss or security breaches. (Have you ever sent an email to the wrong person? Sending an email with an attached spreadsheet full of your client's confidential information is a costly mistake).
With a file storage solution, you can upload your Microsoft Excel files and spreadsheets to the cloud and organize them into folders or categories for easy access. That way, if your client asks for a file a year later (or if your computer crashes at any point), you'll have a secure back-up that can be accessed at any time. This type of storage can also create a paper trail you can consult at any time. You can reference the documents as a refresher about past jobs or to double-check billing information and special rates you've charged clients in the past.
A formal and effective file storage system can also form the basis of your approval process for your business. You can add clients or members of your team as Approvers on their files so that they can approve the file or provide feedback in the cloud so that you can make revisions and keep the latest version updated and ready for review. You can also share non-confidential files and samples with prospects that would like to see a portfolio of your work to show interested companies when pitching for jobs.
4. Assemble a Portfolio
Speaking of portfolios, you should try to build up an online portfolio so that clients can view your skills and past work first-hand. Sure, this is hard to do with Excel, but you can create screen grabs, screen recordings, and templates using dummy information to showcase your skills. Alternatively, create short case studies about the projects you have completed in the past and what you've achieved for them. If possible, add testimonials. Try to keep your portfolio up to date with a diverse showcase of your skillset and a database of your clients.
5. Collect Reviews, Referrals, and Contacts
As a freelancer, you have to work at gathering referrals and reviews. Word-of-mouth is a great way of generating new business, but it takes time to gather up references when you start working. Make a habit of asking a client for a formal review or referral when you've completed work for them. Include a note in your email signature that links to online reviews.
You should also be extremely diligent about following up with clients referred to you, even if it doesn't pan out in the end. If you don't follow up, your referrals will dry up.
That doesn't mean that you should screen emails and leads that you gather online. Try creating contact forms with screening questions that filter out time-wasters. Embed these on your social media pages and your site so that you can collect all of the information you need to follow up with leads that make contact.
6. Refine Your Pitches and Proposals
Your pitch/proposal is the most important document you'll ever send, so start working on your proposal skills right away. It's likely going to be the one thing that lands or loses a contract or job for you. A good proposal should contain all the information a client needs to make a decision, looks professional, and converts easily into an invoice. You can complete your proposal using a template, save it for later, or send it from a single platform.
You can download a template for your proposals but if possible, use business proposal software for the job. That way, you can easily move your prospects along the funnel and monitor your proposals' status from draft to approval. It's also a great way of storing your proposals for future reference or use, creating an efficient pitching system.
Bear in mind that the best freelancers are ones that adapt their proposals for every project, job, and company they approach. Writing a proposal from scratch isn't necessary, but you should personalize each proposal while you are pitching for jobs. Creating unique pitch content will go a long way to demonstrating that you are the ideal candidate for the job.
7. Create a System For Managing your Day to Day Tasks
Now that you're a freelancer, you are responsible for all aspects of your business. New freelancers often underestimate how hard it can be juggling multiple jobs. A solid work management system for you and your team (if you have one) is critically important when it comes to determining which of your tasks are complete, which invoices have gone out, which clients have paid, and how many resources you may need to complete the jobs on your books in a timely manner. You can use Microsoft Office Outlook or free tools to manage your workload, but it's a good idea to invest in a proper task or work management system to keep track of Excel jobs as they come in.
8. Get Your Financial and Accounting Resources in Order
Accounting is just as important as sales to freelancers. Your financial management system has to be up-to-date, professional, and accessible so you can actually get paid for your completed projects and freelance jobs.
A formal invoice system that can create, send and track invoices to clients will help you manage your accounting needs. Make sure that invoices are clear, easy to read, and easy to modify when you need to.