Social media is an industry that's still growing, and businesses continue to spend more on social media adverts year on year. When you work in social media, you must spot upcoming trends, challenges, and channels. You've got to know everything about what's popular, to help companies develop their social media strategy.
There are plenty of freelancers who support companies with their social media campaigns. Sometimes a company can't afford a whole marketing team, so they outsource the job to freelancers or agencies.
Let's explore how you can find the best freelance jobs in social media marketing and how to ensure you're successful.
What are freelance social media jobs?
There are varying levels of social media jobs in size and scope. Smaller start-ups may hire a social media manager for their social media platforms because they can't afford to take on a staff member full-time. In contrast, larger brands might want someone to manage multiple platforms' marketing and creative teams.
Working in social media requires constantly staying on trend and following social media channels' popularity. While websites like Facebook, Instagram, and Twitter have been around for a while, other social media apps pop up, become popular and then turn into other things. The current example is TikTok. It started as Douyin in China in 2016 and merged with Musical.ly before being marketed worldwide as TikTok in 2018. It became one of the fastest growing brands in 2020, and by 2021, it was the most popular website, ahead of Google.
Let's look at the essential tasks you'll do when working in social media as a freelancer.
Write compelling social media content
Most social media management roles primarily involve writing creative and engaging content for a brand or company's social media channels. If you're part of the editorial development, you'll also be involved in the social media marketing strategy and managing multiple social media platforms.
Scheduling social media posts
You'll be scheduling social media posts across the company's social media accounts and creating content for each platform. This can include planning, starring in, and editing videos. It can mean taking high-resolution images and creating engaging copy alongside the photo. You could also be required to fulfill social media requests and communicate with customers via private messages.
Do I need qualifications to work in social media?
Many people who move into social media marketing roles have a background in marketing or have prior agency experience, and there are marketing degrees or social media courses that can give you a background knowledge of digital marketing. However, they aren't vital. It's all about experience and whether you have the talent to write savvy social copy that produces results.
While a marketing degree will help you land social media jobs, it isn't an essential part of working in social media. Social media marketing is a new industry and is still growing, so it's still suitable to get jobs based on your experience alone. If you're looking for a social media role, you should have a social media presence and be familiar with the current most popular channels.
When working entry-level social media jobs, you'll primarily be creating content for social media sites and assisting with customer service on social media channels. As you develop and grow, you'll take on more responsibilities like creating a social media campaign or developing marketing strategies.
You'll gain the skills you need on the job, but a social media manager needs to be creative, innovative, and think outside the box. It would be best if you also had a keen eye for current trends and the talent to create compelling content that hooks customers and gets people interested in the brand.
Source: CareerLancer
How much can I earn on a freelance social media job?
When starting your social media career, you might have to do some voluntary work to get your foot in the door and get some experience. However, once you start charging, entry-level social media assistant jobs can be around $15-$50 per hour, according to Upwork. Moving up the ladder into freelance social media manager roles can see you charging $50-$100 per hour. Social media experts who take the lead on marketing strategies and campaigns can charge over $100 per hour.
Some clients will pay hourly, whereas others will set a fixed price for how much they think the job is worth. It's up to you to negotiate and decide what you're comfortable charging.
How to land social media clients
Working as a freelancer means marketing yourself to all prospective clients and showing people why you're the best person for the job. You have to do this constantly. We'll show you how to find social media marketing jobs online and what you need to do to land the gig.
Join freelance websites
First, you must find the best websites for posting freelance jobs. Freelance gigs and projects are advertised like regular social media jobs, and you can find job ads on traditional job sites. Still, it is best to visit some dedicated websites and sign up for job alerts.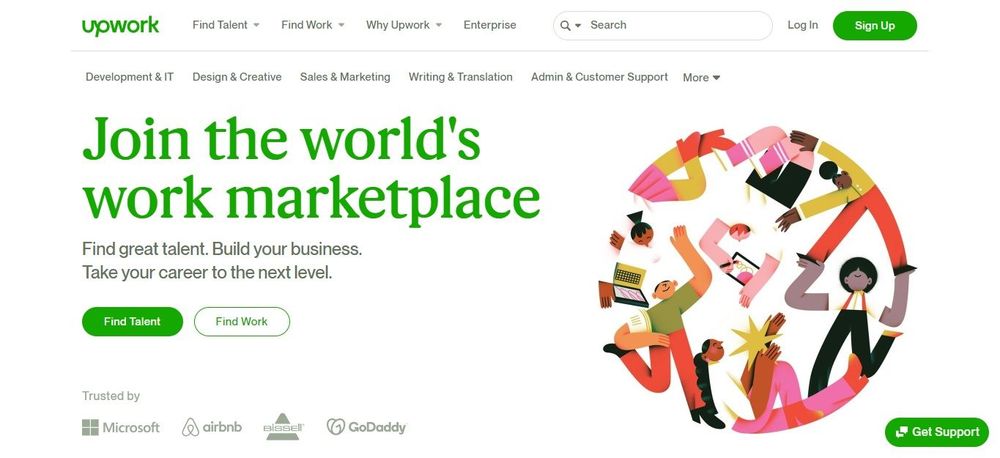 Upwork is one of the most popular freelancing websites, with up to 10,000 job ads posted daily. Not all of these are in social media, but it's worth setting up a profile and starting to look. You'll get a wide variety of job adverts, but as you work on the platform, they get to know your skills and will start recommending gigs to you.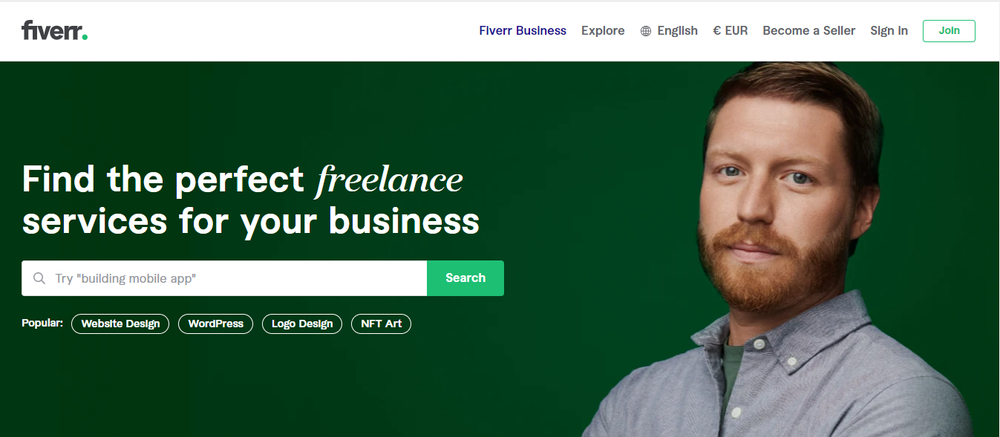 There's also Fiverr, where you set up a gig and people will make proposals to you, and Freelancer, another place where job ads get posted. There are many other job boards for you to find great gigs. Sign up for them and subscribe to the latest job alerts. As they say, the early bird catches the worm.
Build up a portfolio of social media content
Experience is the main thing that will set you ahead of your competition. You want to show your clients you can create compelling social media content for their company. What better way to do it than produce examples? You should also be able to demonstrate how your social media posts increased engagement or provided benefits like more sales for the company. Every social media campaign has success metrics.
An excellent way to demonstrate success is by using the reporting and analytics from social media sites. You can show how followers increased and engagement went up when you were handling their social media accounts.
Your portfolio can be as diverse and niche as you like. But it should be an excellent example of your content creation. An ideal candidate will have experience with Facebook, Twitter, TikTok, Instagram, and all other types of content. You can demonstrate your short-length and longer content, as different platforms require different types of digital marketing. For example, TikTok is short-length videos. Youtube is long-form videos, Facebook focuses more on images and words, while Instagram is all about photos and captions. If you haven't created a portfolio yet, you can get tips on how to create an engaging portfolio.
Source: MediaBistro
Network with potential clients
Networking is a crucial element of any freelancing career. Every company could be a job opportunity or prospective client, no matter how big or small. Have business cards ready to distribute, and be prepared to speak about social networking and demonstrate your knowledge.
You can join networking events or become involved in business meet-ups to generate more clients and build relationships. Word of mouth can be an excellent marketing tool for any freelancer.
Write killer proposals to land gigs
In social media, your proposal is more important than ever. If your proposal falls flat, clients might get the impression that your content would fall flat too. When you pitch yourself to an employer, you must write a great proposal that will stand out. They could get up to fifty similar proposals from other freelancers, all saying the same thing.
A proposal tool can give you access to professional proposal templates with your logo and branding to get a higher success rate. You can also track their open rate and see what's successful.
Using an innovative and powerful design will help you be more memorable in the client's mind, and on social media, the imagery is more relevant than ever. You don't want to send some simple words on a page. There should be a professional color scheme.
Indy provides an excellent proposal management tool allowing you to create stellar proposals that stand out while also monitoring their status. Once you've landed a client, you can use other elements of Indy's management tools to manage your tasks, schedule meetings, keep track of working hours, and invoice your clients. It's a win-win!
Summing up
Getting social media marketing jobs as a freelancer can offer you a varied and flexible workload and allow you to break into a flourishing industry. Many freelance social media jobs are being advertised, from small fixed-price jobs in content creation to managing marketing teams for larger companies.
To be successful, you'll need to showcase your experience and build up a portfolio. You can browse freelance job sites like Upwork, Fiverr, and Freelancer to find the latest job ads. But to stand out from your competition, you're best using a proposal tool that can give you professional and compelling proposals that engage the reader.
You now know everything you need to land freelance social media jobs, so good luck!