Whether you are a professional blogger, YouTuber, or social media influencer, sponsorships can provide you with much-needed financial support so that you can keep producing the content that your audience loves. Sponsored content can take many forms and can be created for a variety of platforms, from social media to blogs to podcasts and videos.
In this lesson, we'll share the steps you can take to find sponsorships, how to pitch to sponsors, and how to make the most of sponsorships when you land them!
What are sponsorships? (And why do they matter?)
A sponsorship is a financial or in-kind agreement between a content creator and a brand. You may get paid an outright fee for your work, or you may produce content in exchange for the products or services the brand produces. Either way, it involves leveraging your audience to promote a brand and its products in exchange for some form of payment.
Sponsorships can be extremely beneficial for content creators, and not just by providing a source of income. You can use sponsorships to reach a new audience who are already fans of the product or service you are promoting, which will grow your own audience. Most sponsors will use paid advertising to boost visibility for sponsored content on social media, extending your reach.
If you choose your sponsors carefully and execute the sponsorship well, you can increase your own brand recognition and credibility, along with the brand's. You may also get the opportunity to collaborate with other influencers and content creators on a campaign, providing a great networking opportunity and creating exciting new content for your audience.
And let's not forget the final perk: you'll get access to awesome products to try for free!
Types of content sponsorships
The content sponsorships you undertake can take many different forms and will need to be negotiated with the brand. A few examples you might consider include:
Product placement: In this scenario, a brand provides a product to a content creator to use in their videos or review in their blog post. The content creator incorporates the product into their content and then promotes it. You may offer a coupon code or use affiliate links to track conversions and measure the success of the campaign.
Branded content: Branded content typically involves creating a video, social media post, or blog in close collaboration with the sponsor. You might incorporate the brand into a funny skit for your YouTube channel or write a review with the information they provide. You'll need to inform your audience that the content has been sponsored and paid for by the brand through a disclaimer.
Event sponsorship: A brand might sponsor a content creator or influencer's event, e.g., a product launch, in order to promote their products and services. Cosmetics brand Fenty Beauty is known for their elaborate sponsored events, including the Fenty Beauty by Rihanna: Diamond Ball-Out event.
Affiliate marketing: Brands may provide content creators with links to their products so that the content creator can earn commission from every sale that they make through their content. There are several affiliate marketing websites you can use to earn money this way, including Commission Junction, Rakuten Marketing, ShareASale, ClickBank, and FlexOffers. The benefit of this route is that you don't typically need to pitch or spend a lot of time building a relationship with the sponsor, as the process is far more automated. However, it's not as lucrative as direct sponsorships.
Influencer marketing: If you have a large following and a brand of your own, you definitely need to leverage your audience and work as an influencer in your niche. In this case, the brand partners with the influencer to promote their products or use their product in a social media post or other content.
Bear in mind that the exact nature of the sponsorship can vary depending on the goals and needs of the brand (and your own needs and goals). There will usually be a little negotiating required on both sides as the brand's need to promote its goods and stay true to its own voice and message has to be balanced with the content creator's need to stay true and authentic.
How to find paid sponsors for your content: A step-by-step guide
Now that we've covered what sponsorship is and what it may look like, it's time to find a paying sponsor for your content. While there are plenty of resources available, and plenty of eager sponsors, it's important to do your research to find one that aligns with your values, brand tone, and audience. In this section, we will explore the various strategies and best practices for finding and working with sponsors, including researching companies, building relationships, and creating effective pitches. With the right approach and a little effort, you can turn your content into a profitable and sustainable business.
1. Matching your audience to the sponsor
If you are a content creator and want to monetize your content through a sponsorship, you need to know your audience inside and out. (We cover this in great detail in The Ultimate Guide to Content Creation Strategy).
Knowing who your audience is, what they like, and how they consume content is the key to finding the best sponsors and creating the most appealing collaborations. Your sponsors will want to know key stats about the audience, including their demographic information, their interests, and the platforms they like to use.
One of the biggest risks in creating sponsored content is the potential of alienating the audience you spent so much time building up. When your content is sponsored by a brand or a product, your audience sees it as a personal endorsement. If that product doesn't live up to the hype, or the brand doesn't align with their values and interests, they may feel as though you've betrayed their trust. You may lose credibility and engagement and face a decline in your audience.
Be very careful of the brands you align with and test products thoroughly before agreeing to pitch them to your audience. A few best practices to consider:
Know your audience
Use the tips we've covered in our Ultimate Guide to Content Creation Strategy to uncover your audience's interests, values, and demographic information. You'll need to present this to the sponsor and identify whether or not your audience will be interested in the sponsor and what they have to offer.
Choose brands that align with your values
Make sure that you choose sponsors whose values, mission, and products align with the values of you and your audience. If you don't, you may lose credibility with your followers. You may remember Aimee Song, a well-known lifestyle blogger, dropped a sponsorship deal with a fast-food chain after her audience called her out. They didn't feel that the brand was in line with their health and wellness values, and the partnership was badly received. Aimee chose to prioritize her audience over the short-term financial gain of the sponsorship and ended the partnership. It's important to choose the brands you partner with very carefully to avoid a similar scenario.
Provide value to your audience
Make sure that the sponsored content actually provides value to the audience and not just to the sponsor. Value could be in the form of useful information, entertainment, or inspiration—whatever appeals to them!
YouTuber Casey Neistat did that really well when he partnered with Bose to create sponsored content for their QuietComfort 35 wireless headphones. As a content creator on the go, Casey was able to use the headphones as he traveled, showing the product in a real-world setting and showing others how they could use the noise-canceling features in practice. Jameela Jamil, who is famous for her work as a body positivity activist, created a Maybelline makeup tutorial before the Emmys to show fans that easy and affordable makeup is all they need to shine.
Whatever you do, make sure that you can proudly align with the brands you choose to work with.
Be transparent
Always indicate when the content you are promoting is being sponsored and why you believe that it is a good fit for the audience. Reviews should be honest. It's okay to mention a few downsides. If you feel as though the product is terrible, steer clear!
Once you've created sponsored content, ask your audience if they liked it, found it useful, or have tried the products before. You've worked hard to get your followers; you need to know whether your sponsorships are hitting the right notes.
2. Identifying potential sponsors
Now that you know what to look for in a sponsor, it's time to start your search and approach the companies you'd like to work with. You'll need to research the various companies, narrow the list down to the ones that align with your content, and network and build relationships carefully if you want to monetize your content through sponsorships.
Researching companies
Start by making a list of companies that are relevant to your content niche and that have a history of sponsoring content. You can use search engines, social media, or websites to find out more about potential sponsors. Your best bet is to review the sponsored content of other content creators in your particular niche. Pay attention to the target audience, content format, and the nature of the partnerships they've established in the past.
Vet your targets
As soon as you have your list of potential targets, it's time to do your due diligence to make sure their values and mission align with you and your audience. If your audience cares deeply about the environment, make sure that you verify the potential sponsor's commitment to sustainability and eco-friendly initiatives. If your audience cares about health and fitness, make sure that the products support a healthy lifestyle. Do a few cursory Google searches to see whether the company has received any negative press, partnered with other content creators or celebrities you may not support, or whether there is anything that comes up that might give you pause.
In 2019, content creator James Charles had to apologize to his followers for endorsing Sugar Bear Hair, a hair supplement company. The company was making false health claims, which led to the controversy. Verify what brands claim about themselves before putting your name next to theirs—you may regret it if you don't.


Attend events and trade shows
Industry events like trade shows and conferences can be great places to meet potential sponsors and build relationships with brands. The Influencer Marketing Show takes place twice a year in cities around the globe and is aimed specifically at brands and influencers. BlogHer is aimed at female content creators and influencers and attracts brands from all over the country. VidCon focuses on YouTube, TikTok, and other video content creators, offering great networking opportunities for you if you are in that field. The Social Media Marketing World conference focuses on the latest and greatest in social media marketing and is attended by hundreds of influencers and brands. You can leverage the events to find new sponsors and learn from your peers.
Networking and building relationships
Fostering relationships with brands can take time. You need to reach out to potential sponsors directly to introduce yourself, which can be daunting, but it is the key to landing your first lucrative deal. Attend events, follow the companies you'd like to partner with on social media and engage with their content. If there is a brand you really want to work with in the longer term, why not give them a free shout-out and let them know you'd love to work with them?
With a little effort, you can find sponsorships that help you monetize your content and provide real value to your audience.
3. Looking for sponsors
The odds of organically stumbling onto a great sponsor aren't great. It takes a good deal of pitching, refining your proposals, and adjusting your fees to find the best sponsors. Luckily, there are a few online resources that can make it easier to connect with brands.
Sponsored content platforms
You can use websites like IZEA, AspireIQ, and Influencer.co to connect with great brands that are looking for sponsorship opportunities.
IZEA calls itself a creator marketplace. They offer a range of tools and services to help content creators find sponsorships and monetize their content. You can use the platform to search for brand opportunities, submit proposals, and manage campaigns.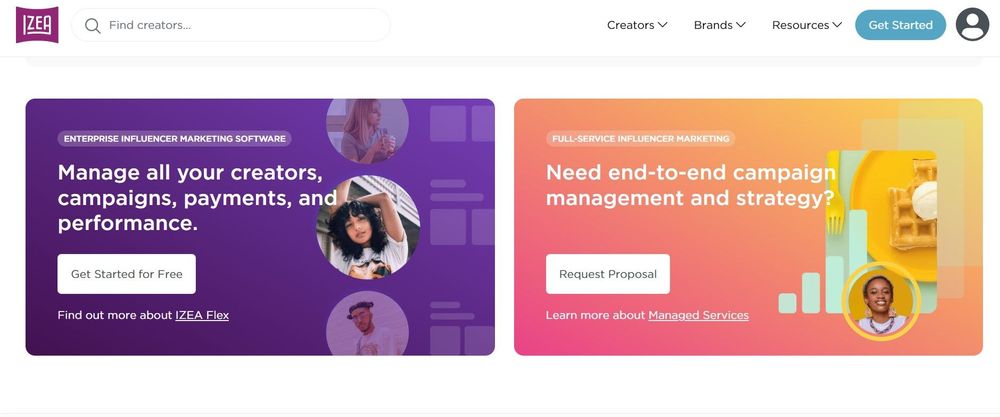 AspireIQ connects brands with influencers. They provide services that help brands research, identify and reach out to influencer partners, and track and manage their campaigns. You'll need to register as a creator and set up a detailed profile if you want to connect with the right brand.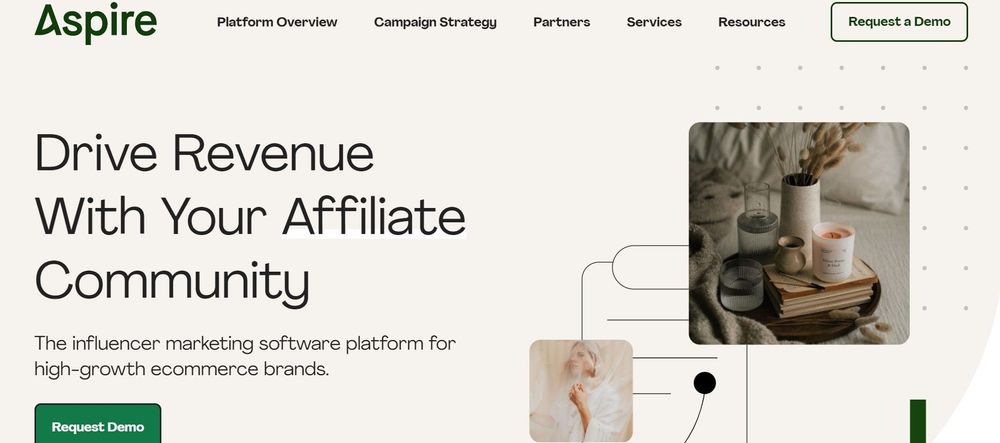 Influencer.co is similar to AspireIQ. It provides a simple and easy-to-use platform where content creators can create a profile, showcase their content, and connect with brands. You can use the site to manage and grow your partnerships with brands, and there are plenty of useful resources to help you along the way.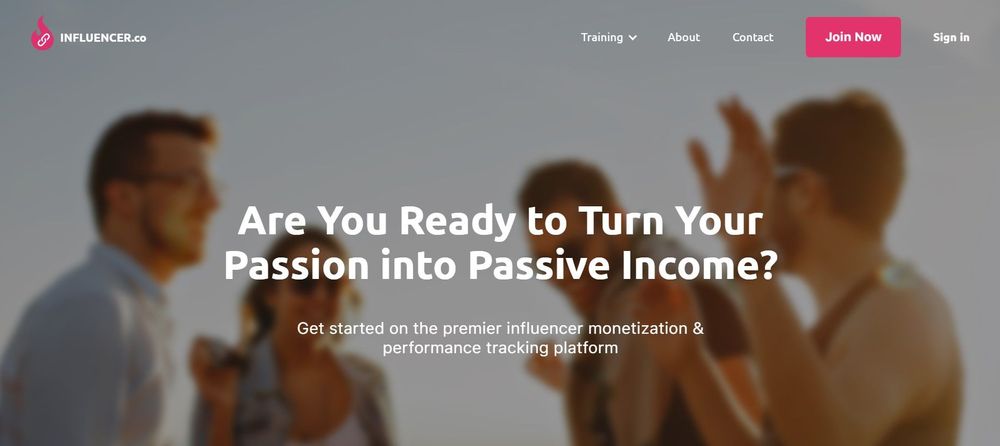 Social media platforms
Many social media platforms have built-in systems that enable you to monetize your content. Instagram's sponsored post system allows content creators to receive payment from brands in exchange for promoting their products through posts on their Instagram accounts, including photo posts, video posts, and Instagram Stories.
YouTube has a robust monetization system that allows content creators to earn money from their videos through sponsorships, product placements, and advertising.
TikTok has a sponsored content system that allows brands to collaborate with content creators through product placements, hashtag challenges, and branded video content.
It's a convenient way to connect with brands and earn money from your social media presence without going out of your way to find a sponsor.
Brand websites
Brand websites that use content creators often have sections of their website where content creators can apply to promote their products and work together. (On that note, don't forget to add a section on your website or social media pages for brands that want to get in touch).
There are several well-known brands that work with influencers that you could consider. Lululemon works with content creators in the athletics and fitness field; Coca-Cola likes working with local influencers across the globe, while Sephora often works with beauty and lifestyle bloggers and influencers. You can reach out to their marketing managers on LinkedIn or get in touch via their website or headquarters.
Failing that, freelancer sites like Upwork and Fiverr often promote opportunities for social media influencers and bloggers. Make sure to try different channels and approaches until you find a method that really works for you.
Content creator networks
There are several content creation networks that provide ample opportunities for content creators to link with brands and find sponsorship opportunities, including:
The H Hub provides resources and support to help content creators monetize their content through brand partnerships, product promotions, and influencer marketing. It focuses mainly on photographers and videographers.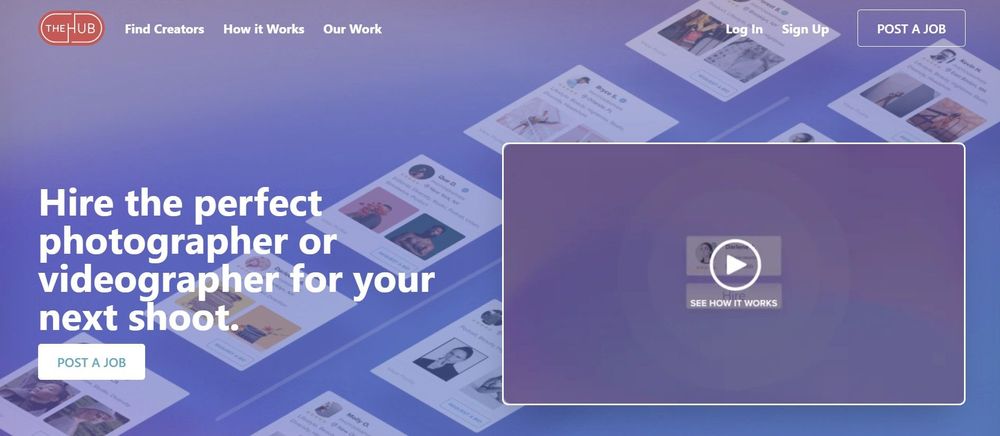 The Creator Collective platform connects content creators with brands to facilitate sponsorship and partnership opportunities. They provide resources and support to help content creators grow their personal brands and monetize their content.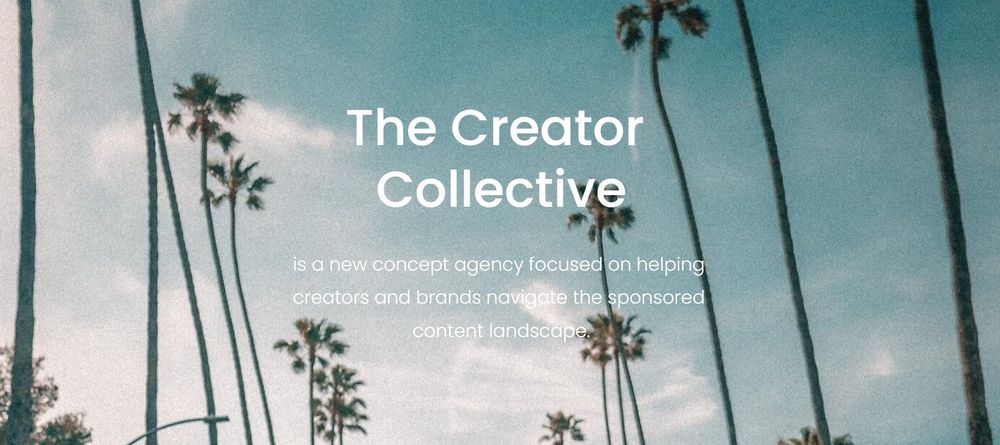 The Guild offers simple networking opportunities via a handy mobile app. It takes a little work, but you can find good brands to collaborate with.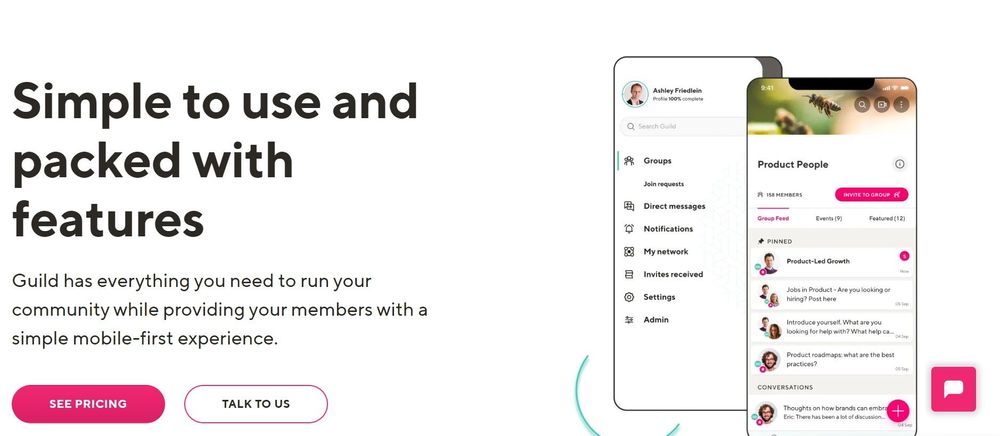 4. Creating a pitch
Your pitch is the written or verbal presentation or proposal that will convince a brand to support or invest in your content. A well-crafted pitch communicates the value of the content and your audience to the sponsor. It explains clearly how a sponsorship agreement will benefit their business and propose the terms and conditions for the partnership. You can find good templates for creating proposals at Indy, but if you are just looking for a quick pitch structure, try using this format:
Introduction and background
Start your pitch by introducing yourself, your content, and your audience. Provide some background into your content (with a link), your specific niche, your goals, and insight into the type of content you create. Explain why you are reaching out and what you'd like to achieve with the partnership. It's a good idea to show the sponsor that you've done your research by telling them why you love their brand and their content.
Your content and audience
After a brief introduction, elaborate on your content and your audience. Explain what makes your content unique, why you love it, and what sets you apart from other content creators in your niche. Share any demographic and psychographic insight into your audience, including their age, location, interests, and behaviors. If you have any information related to past campaigns or sponsorships, share those statistics. Demonstrate clearly why your content and audience are valuable.
The benefits of sponsoring your content
Every sponsor wants to know one thing: what's in it for them? In the next section, explain how your content/audience will help the sponsor achieve their marketing goals. Will your large audience increase their brand awareness? Will they be able to reach a new audience they haven't been able to reach before? Will they be able to make sales? Use analytics tools to explore any overlap between the brand and your audience.
Sponsors typically want to know the following:
Reach and audience demographics, i.e., the size and demographic makeup of your audience.
Engagement rates, i.e., how much the audience interacts with your content, including likes, comments, shares, and views.
Conversion rates, including how many viewers take a desired action, such as buying a product or visiting a website, after seeing sponsored content.
Expected return on investment (ROI), or how much they can expect to get back for every dollar spent.
Proposed terms and conditions
It's a good idea to include your terms and conditions in the pitch so that the expectations of both parties can be managed effectively. Explain what type of sponsorship you're looking for, for example, product placement or a product review, so that the sponsor understands the exact deliverables. Outline the specifics of the partnership, including the length of the partnership, the type of content you'll create, and the payment terms. Make sure to be transparent and clear from the start.
You can break this section down into the following points:
The definition of the sponsorship, including what is being sponsored and the deliverables that will be supplied
The duration of the agreement or the start and end date of the sponsorship.
The exact payment terms, including how much the sponsor will pay, when they will pay, and any penalties for late payments.
Intellectual property rights, including who will own the rights of the content created and any restrictions that may be placed on the sponsor's use of the content.
Confidentiality, including any restrictions on sharing or disclosing confidential information related to the sponsorship.
Termination, including the conditions under which either party can terminate the agreement.
Liability and indemnification, as well as the applicable governing laws and jurisdictions in which disputes will be resolved.
The process for making changes to the agreement.
This will help the sponsor decide whether or not the terms of the proposed sponsorship meet their needs.
Call to action
Always end your pitch with a clear and compelling call to action. Ask potential sponsors to get in touch with you to discuss the possibility of sponsorship. Make sure that you include your contact information and set a timeline for following up. Always thank them for their time and consideration. You can emphasize the value of your audience when you sign off, e.g., "If you would like to reach 100,000 fitness enthusiasts and work with my brand, get in touch!"
5. Approaching sponsors
Now you have all of the resources you need to make the initial contact with potential sponsors. You need to make sure that your approach is professional, personal, and effective. In this section, we'll cover the best way to approach sponsors, personalize your pitch, follow up, and maintain relationships. We'll also touch on another important element of finding paid sponsors: handling rejections.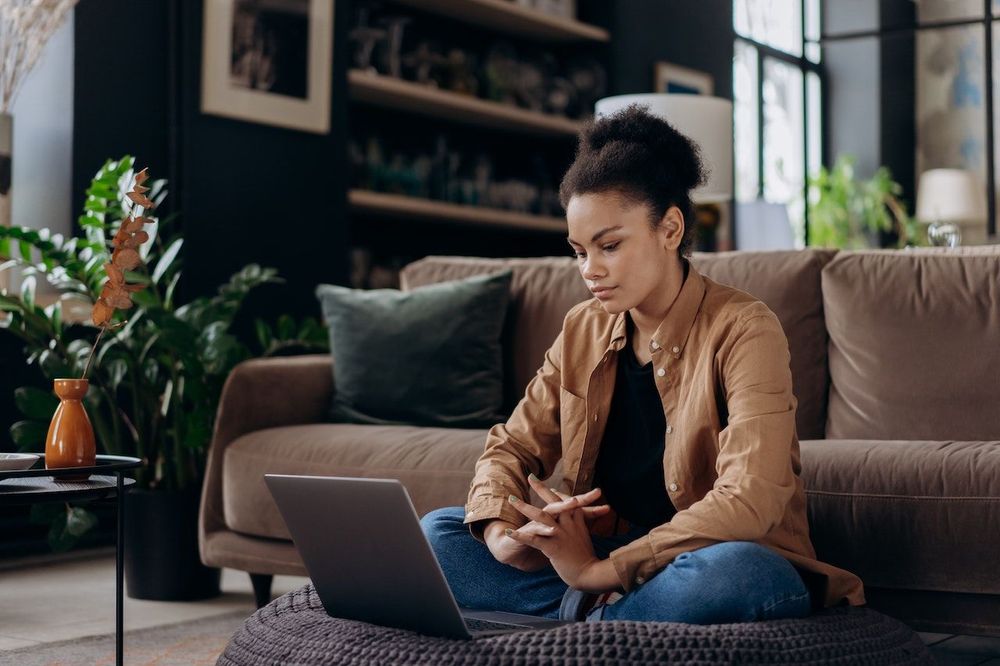 Making initial contact
Once you've researched companies to partner with and verified that your content aligns with your values and your audience, you need to find the right person to speak to at the company. This might be the brand or marketing manager, social media lead, or similar title.
You can find out who to speak to by:
Checking the company's website for a "Partnerships" or "Sponsorships" page to see if there are contact details.
Searching for the company on LinkedIn and looking for employees in sponsorship, marketing, or partnership roles.
Looking at the company's social media accounts to see if they have a dedicated account for partnerships or sponsorships.
Checking if the company works with a PR agency and reaching out for a referral.
Looking on search engines for industry associations related to the company's field to see if they have a directory of contacts.
If you can't find direct contact, draft a professional and concise email explaining your request and inquiring about the sponsorship process.
Personalizing your pitch
If you want to make a positive and lasting impression on a potential sponsor, show that you've taken time to research the company and understand its marketing goals. Explain how your audience will help them reach those goals and why your content is a great fit for them. Each pitch should be tailored to the sponsor and clearly demonstrate the value you bring to the table.
Following up and maintaining relationships
Following up with sponsors is an important part of securing and maintaining sponsorships. After making contact, follow up on your pitch in a timely and professional manner. If you don't receive a response, schedule one more follow-up to see if they have any more questions or would like to discuss the sponsorship even further. If that doesn't elicit a response, try a different contact or make a note to follow up in a year's time.
Once you secure a sponsorship, you have to keep the relationship going strong. Deliver high-quality content and hit the brief to the best of your ability. Send the company follow-up information about the performance of your content, and make suggestions for future collaborations.
Handling rejections
Handling rejections and negative feedback is one of the most important skills a content creator needs to learn. Not every pitch will result in a sponsorship. Be gracious and professional in your interactions with sponsors, even if they decline your offer. Every rejection is an opportunity to learn and improve your pitches. Don't take rejections personally, and keep a positive and professional attitude when speaking to sponsors.
6. Making the most of your sponsorships
Once you have landed a sponsorship, you need to do your best so that your sponsors keep coming back for more. You'll need to promote the sponsor effectively, produce high-quality content, measure the success and impact of the contract, and negotiate renewals or expanded contracts as soon as you can.
When you secure a sponsorship, make sure to promote the sponsor effectively to your audience. Showcase their products or services as well as you can, promote their social media accounts, and make sure to feature their logo or brand in your content as agreed and according to their brand guidelines. That way, you can increase the visibility of the sponsor's brand and help them achieve their marketing goals, increasing the odds of repeat business.
Make sure to deliver high-quality, engaging content that aligns with your audience and the sponsor's brand. Ask for a brief, and make tweaks if you feel it's necessary to better connect with your audience. Always discuss these tweaks with the client. You should ask them if there are any terms, colors, statements, or logo treatments that shouldn't be used before you produce the content for them. Have a clear procedure in place for reshoots or redos.
Finally, make sure you know what the expectations are in terms of measurement and reporting. Track the results of your sponsored content, including the most important metrics like engagement, reach, and conversions. That way, you can provide valuable insights to the sponsor and help them understand the impact you've had on their business.
Negotiating renewals or expanding the sponsorship is another key aspect of maximizing a sponsorship. At the end of the sponsorship, evaluate the success and impact of the partnership and consider negotiating a renewal or expanding the sponsorship to further benefit both parties. By negotiating renewals or expanding the sponsorship, you can build long-term, mutually beneficial partnerships with sponsors and monetize your content effectively.
7. What to do if a sponsorship doesn't go as planned
Hopefully, your first sponsorship will go off without a hitch, but you need to be prepared for the possibility that your sponsorship doesn't achieve the goals and objectives you and your sponsor set out to achieve.
If you notice that your sponsored content isn't performing as well, review the metrics and the data to see if there are any insights you can glean that identify a possible problem or opportunity for improvements. Make sure that you allow ample time for the content to be seen by your followers; there's no need to panic after a day or two.
Make sure that you communicate openly with your sponsor about the performance. Offer suggestions for improvement if you have any. If you feel that the relationship needs salvaging, offer additional value, such as additional promotion or a discount on future agreements. You may also adjust the terms of the contract if you feel it would serve both parties.
Consider any disappointing results an opportunity to learn and apply the lessons to future agreements. You may need to adjust your overall sponsorship strategy and pitches to avoid disappointing future sponsors.
If you notice that a sponsor's brief or message isn't aligned with your audience at the onset of the agreement, tell them in a respectful and open way to avoid disappointment down the line.
Recap
In this lesson, we've covered what sponsorships are and what types of content sponsorships you can get. You can find paid sponsors by matching your audience to the needs of the sponsor. It's important to know who your audience is, what their values are, and what they value from a sponsor so that you can work with brands that align with your followers. You need to be transparent with those followers whenever you feature a sponsored post or product placement on your channel, blog, or podcast. It's important to be extremely selective about the brands you work with to avoid alienating your audience.
By following this lesson, you'll soon find the sponsorships you need to keep producing high-quality, innovative content for your followers. And when you're ready for a quick and easy way to pitch sponsors, you can sign up for Indy to create and send proposals in minutes.