The freelance graphic design field is a goldmine for talented individuals, with the top freelancers earning as much as $300 per hour! This might sound like a flabbergasting amount, but trust us, it won't take long for you to charge the same.
If you wish to learn the step-by-step, haze-free process to earning the same, make sure to read this blog till the end. Plus, you'll also gain in-depth insights into some important aspects of graphic design freelancing.
Determining your hourly rate as a professional graphic designer
In terms of hourly pricing, the majority of seasoned freelance graphic designers bill their clients in the range of $65 and $150 per hour. The hourly charge for well-known graphic designers starts at $300. Beginners often bill their new clients between $25 and $50 per hour.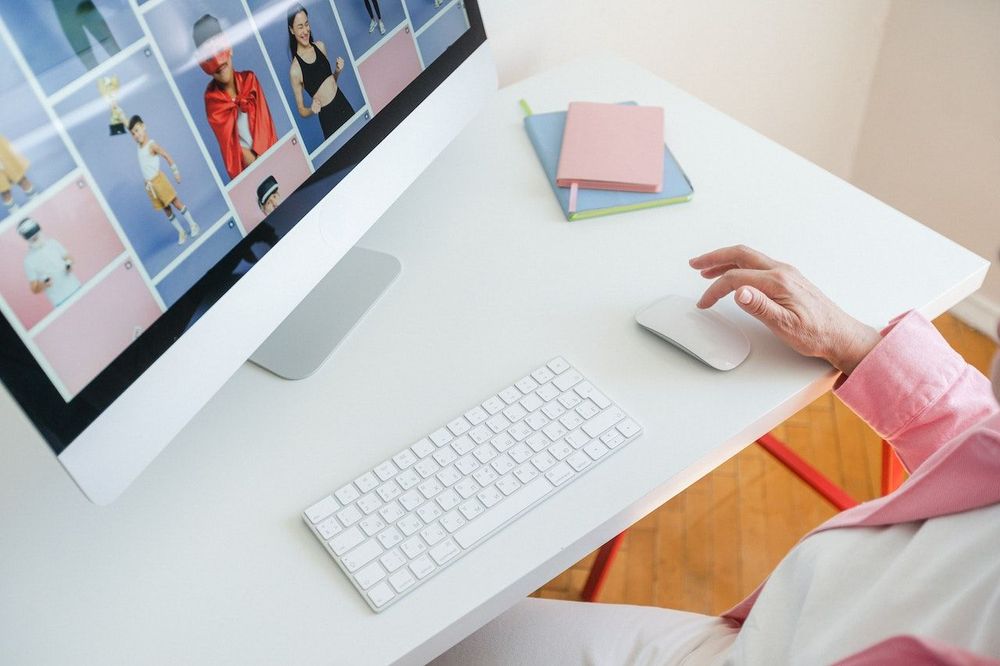 With a few starting points in mind, let's discuss how to set your charges in accordance with your work and your clients' needs. The aforementioned benchmarks are only a starting point; it is not as easy as just using them. You'll need to consider a number of additional factors before determining your exact project rates for freelance graphic design. The top five prime factors you must consider:
This is probably the most important factor you must take into account while taking on projects. For instance, if you are an experienced designer possessing two decades of experience, you shouldn't hesitate to charge hundreds or even thousands of dollars per project. On the other hand, you shouldn't charge $520 if you're planning to create your very first social media graphic.
There are freelance graphic designers who opt for hourly rates, and there are others who prefer a per-project rate. Diving one level deeper, you should also decide how you will charge for supplementary services like tweaking the design of an existing website or providing clients with additional logo options. You should also consider your charges for the extra rounds of revisions after you've shared the initial designs.
This is something that cannot be overlooked under any set of circumstances. The most vital factors that influence your project pricing, particularly if you're quoting by project, are the size, complexity, and other intricacies of each project.
Whether you target an hourly rate or not, it's critical to consider how long the project will take to complete. This will help you make sure that your charges are lucrative enough to onboard potential clients.
The freelance graphic design pricing includes things like the software you require for your job and the health insurance that suits you the best. To make sure your freelance graphic design business is viable, do consider these expenses when determining your freelance graphic design rates.
Setting project-based fees for freelance work
When it comes to setting project-based pricing, it's a little trickier to assess their hourly rates. They differ depending on the nature and extent of the work, among other factors. In light of this, we've compiled some rough estimations of the market graphic design prices for the five most popular freelance graphic design projects.
Basic website design: $5,000 to $7,500
Thumbtack offered the aforementioned estimate for a typical, high-quality website with 5–6 pages. Even by client standards here, prices for web design vary widely. The number of pages, whether the site is created from scratch or using a template, the degree of design sophistication, and the skill level of a designer can all result in significant pricing variations.
Standard logo design: $100 to $850
Thumbtack bases its estimation of this range on its national network of freelance graphic designers. The number of mocked-up logo design options, revision cycles, and, of course, the designer's expertise all affect the price range.
Social media graphics: $5 to $10 per graphic
One of the easiest graphic design projects is creating simple social media posts. Graphic designers on Quora claim that their hourly rates start as low as $5 per graphic design and go as high as $40 to $65 for more intricate designs. Notably, independent graphic designers frequently provide packages for this kind of project rate, such as six designs for $40.
Business collateral: $75 to $450
The projects we've highlighted fall on the lower end of the design spectrum in terms of business collateral. PsPrint reports that project rates for jobs such as brochures, flyers, and business cards start at $75 for novice graphic designers. For these assets, more skilled graphic designers might charge around $450.
Exploring different pricing models for freelance graphic design services
A business model lays out your strategy, specifies your revenue sources along with business expenses, and defines your target market. Additionally, it helps you plan your pricing strategy as well as your offerings.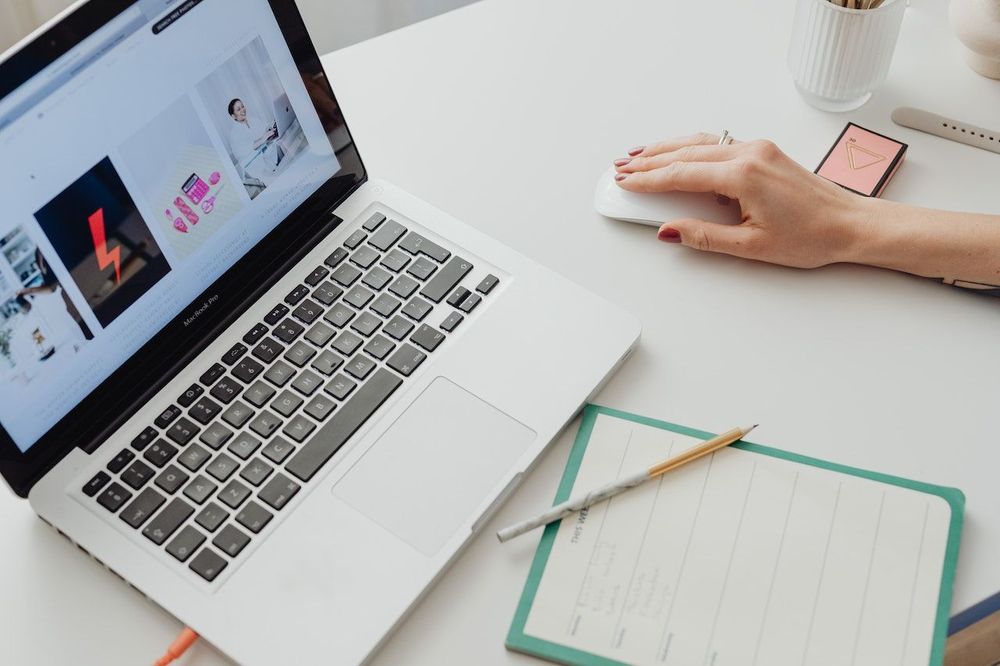 However, not every business owner has the same strategy. We have researched and compiled a list of the most common business models for freelance graphic designers.
The lone wolf model
When designers think of a freelance career, they picture doing all the work by themselves and handling every part of the company as if they were their own boss. You are the graphic designer, marketer, accountant, and also the customer service portal. All responsibilities rely on a single person, that is you. This is how most new freelancers, small businesses, and amateur designers commence their careers. You have a ton of flexibility because you're not accountable to a team but rather to yourself. Due to the fact that you don't split the proceeds from your labor, your profit margins are also healthy.
In the lone wolf or solo model, getting started is easy, but establishing a scalable business might be challenging as you are constrained by your time and ability. Going solo is a great alternative for graphic artists searching for a low-risk, lower-stress situation. It doesn't demand you to find investors or shell out a sizable sum for business costs.
Sometimes it makes more sense to pay someone who has the knowledge to complete the task fast and correctly than to pick up the necessary skills yourself. This is especially true for accounting, as hiring a professional to handle your taxes can result in significant short- and long-term financial savings. It can also free up some time for you to invest in marketing your services, take on more projects, or just taking a short recharge nap.
The retainer model
The retainer business model is the #1 choice for freelance graphic designers seeking and prioritizing financial stability. The goal is to build a solid rapport with one or more clients who will continue to hire you for the same amount of hours or routine work each month.
However, looking at the other side of the coin, the retainer model can axe some freedom and flexibility off your schedule, depending on the types of projects you take on. Most graphic designers will work for a customer for a predetermined number of hours per month at a predetermined rate. You might even promise to complete a specific recurring task on a monthly basis. For instance, you may curate a specific amount of social media graphics each month.
The primary advantage of this strategy is that you are able to allocate budget-specific hours or days for finishing this work, and you are guaranteed a steady revenue. As it might get monotonous, some creative freelancers are repelled by these types of projects. However, it can be the go-to option if regular cash flow is your top priority.
The agency model
For many freelancers, this is the pinnacle of their success. If you reach this stage, you'll transition from being a lone worker to being the CEO of your own business.
In essence, you would have now positioned your offerings to clients where you require the assistance of other designers and creatives to execute the tasks that clients commission. If you intend to operate under the agency model, you ought to already have a number of key clients under a contract and a large number of prospects to pursue once you open your doors.
A well-written company plan is crucial since it serves as your success roadmap. The days of just winging it are over if starting an agency is your goal. A business plan is also necessary to obtain external finance and to serve as a roadmap for your operations.
Negotiation 101 for graphic designers
If there is one thing that you must learn as a freelancer, it is client negotiation. Learning strategic negotiation can help you save substantial amounts of time, money, and energy. It'll also help you stay miles away from clients trying to twist your arms for a few bucks. The factors listed below will help you better understand what we are trying to say.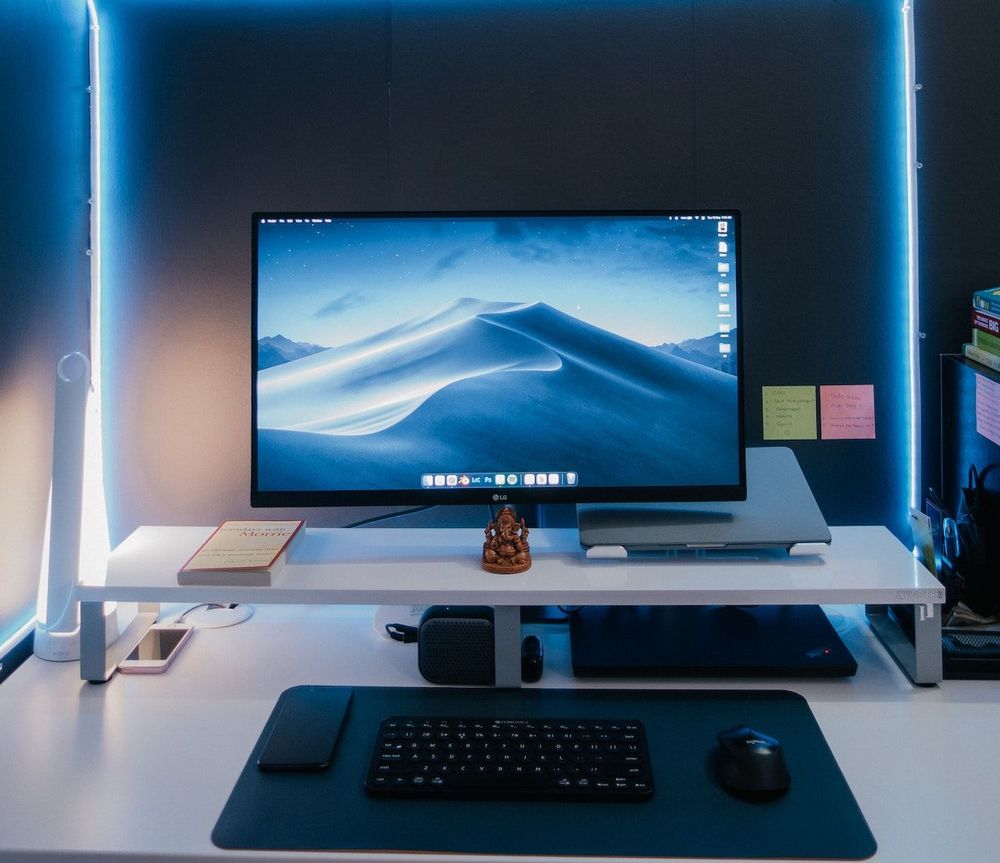 Value communication
It's crucial to articulate the value you're bringing to the table before negotiating your fees. Frequently, a potential client who is hiring you for your services may not be aware of how you operate.
The actions you take to produce the best possible results may go unnoticed by your clients. This may be one of the factors influencing their desire to haggle and their unwillingness to pay what you quote. They might comprehend and accept your costs more readily if you involve them in the process and explain the value you're offering.
More important than the quote is the value when it comes to pricing. Your potential customers might believe that the value they receive from your services does not match the cost they are paying. However, they will see the value once you explain the procedures and labor involved in reaching the result. People who get it will pay for your services, even if it means straying a little from their spending plan.
Minimum acceptable rate (MAR)
When negotiating with your prospects, you should never go below your minimum acceptable rate. The minimal rate you must charge is based on a combination of your expenses, taxes, expertise, and experience. To calculate your MAR, use the following formula:
Personal expenses + professional expenses/numbers of hours you work
One of the most doable things for a freelancer is to have a rate card. When someone asks you for your rate, you can just send them your rate card (or the equivalent thereof) to ensure that the hassle of back-and-forth price communication stops.
Saying 'no' frequently
You don't have to engage in negotiations with every potential client that you come across just because it's an option to close the deal. When to say "no" and when to move on must be determined. You must say "no" if the client is unable to pay your minimal charge, engages in excessive haggling, and has warning signs that make you unsure about dealing with them.
Crucial things to pay attention to as a freelance graphic designer
Once you step outside of traditional employment, you're now responsible for keeping yourself protected as a freelancer.
Understanding the importance of clear contracts and agreements
An agreement between a firm and a freelancer outlining the project to be finished and the work to be provided is known as a freelancer agreement. The contract includes the terms and conditions relevant to the job between the freelancer and the firm to ensure greater understanding and involvement. Furthermore, it defines clear expectations for a certain project over a specific duration between the two sides. This form of a legally-binding document makes sure that everyone working on a particular assignment is in agreement with the service standards.
Benefits of a freelancer agreement
Decreases obligations: As the rights and obligations of all parties involved are expressly laid out in the freelancer agreement, a well-defined freelancing contract will reduce the possibility of future disputes.
Ensures confidentiality: A contract for independent contractors can be created in accordance with the nature of the activity if confidentiality is required.
Provides legal options: The scope of disputes is constrained by the parties' expression of their goals, rights, and obligations in an agreement.
Ensures timely payment: Moreover, it ensures your payment and prevents any losses.
If you want to try out a dynamic yet absolutely simple contract and agreement tool, click here. Thousands of freelancers have optimized and simplified their contracts and agreements by making a few clicks and using this tool.
Handling tight deadlines and rush fees
Setting deadlines and charging extra fees doesn't have to be a Herculean task if you know what you are doing. Follow the steps given below to effortlessly streamline deadlines and extra fees.
Acknowledge that deadlines are crucial
The majority of contracts include deadlines; they are not an optional aspect of the work. You have an obligation to meet the deadline if you and the other party agree on a certain deliverable. Even if you are the best freelancer in the industry and your work is much above average, if you consistently miss deadlines, your business won't last very long. Therefore, make sure that you are submitting the deliverables on time.
Reverse-engineer your projects
There will be times when some of your tasks won't be completed according to the schedule. But to alleviate and eliminate such situations, the best thing you can do is to reverse-engineer your project tasks. Make a detailed list of every single activity that must be completed in your deliverables section. Then complete one small chunk of the main task at a time until you complete the entire project.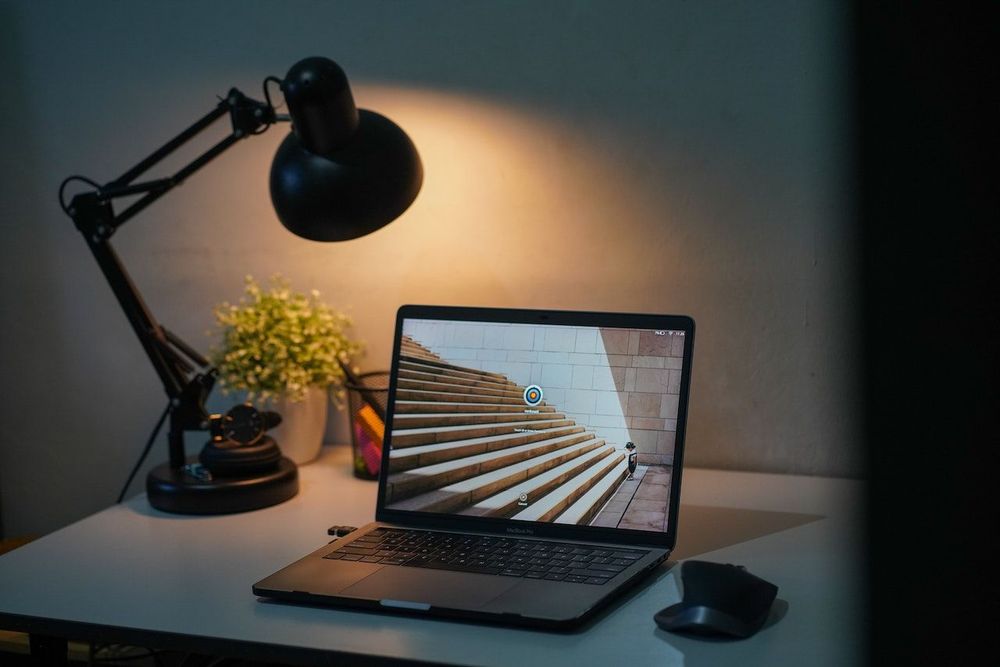 Set "task due dates" instead of a single due date
This is one of the most frequent errors that a freelancer makes, resulting in a deadline being missed. Instead of giving your projects a single due date, divide them up into distinct tasks and assign due dates to each of them.
The "task due date" cannot coincide with the delivery date, which is the element that's most important. Give yourself enough time to prepare for any unforeseen scenarios that might occur. We advise at least 1-2 weeks of deadline padding.
Opting for rush fees
There may be times when it's mandatory to take on clients even if you don't want to. To handle such situations, you can charge something known as 'Rush Fees.' Rush fees are generally applied to client orders that:
Make you work on a Sunday
Imply postponing other due dates or tasks
Have a strict deadline to meet (48 hours or less)
However, it is totally up to you and your timetable as to what qualifies as a "hurried task."
A few circumstances where you may consider rush jobs could include assisting a reliable, long-term client you want to maintain good relations with or when you are seeking some supplementary revenue since your workload is a little light.
Keeping tabs on your time and expenses as a freelancer
If you want to grow your freelance business faster, you'll need to focus on these two critical factors:
Managing time: As a freelancer, time is your most valuable currency. In our online era, time-tracking apps have become highly mainstream. Some of the most important things to consider in a good time tracker are convenience, mobile compatibility, and feature usability. Indy offers a free time tracker that you can use on mobile as well as desktop. Click here and start tracking your time at zero cost.
Managing expenses: One of the major barriers to freelancing is tax management. Another challenge that follows is differentiating personal and business expenses. If you're not careful, the distinctions can get blurry. You don't want to spend tax season sifting through financial records and receipts to distinguish between personal and business costs.
This is why opening a second bank account helps simplify taxes by clearly separating the two and assuring that all company transactions are recorded. As it's far more convenient, cloud-based software helps to ensure that your tax records are in place.
Additional resources to learn more about freelance graphic design
Freelancing is a realm that requires you to stay up-to-date with trends and industry standards. Even the freelancers at the top of their game learn continuously and fine-tune their strategies on a regular basis. If you wish to walk in their footsteps and excel in your field, we have found a few resources that you'll love to explore.
YouTube channels: If YouTube is your favorite learning hub, then following Jesse Nyberg and Satori Graphics is a must for you. These two channels have numerous valuable videos that you can go through to put fine edges on your future projects.
Blogs: If your preferred choice of learning is reading blogs and online material, we've got you covered. Indy is an excellent knowledge reservoir admired by freelancers all across the globe. Two of the most relevant blogs that you should definitely go through are 34 Tools Every Freelance Graphic Designer Needs and How Can Graphic Designers Get More Clients.
Facebook communities: Lastly, if you think that community learning is the best learning, we have also researched some communities that you can join to mingle online with like-minded folks. Two of the most famous are Freelance Graphic Designer and Graphic Designer Jobs.
Final thoughts
You are now equipped with virtually all the knowledge you need to begin and thrive in the graphic design world. This sphere is highly-rewarding for those who are willing to learn and, more importantly, take appropriate actions. This encompasses everything, from choosing the right design niche to closing clients profitably.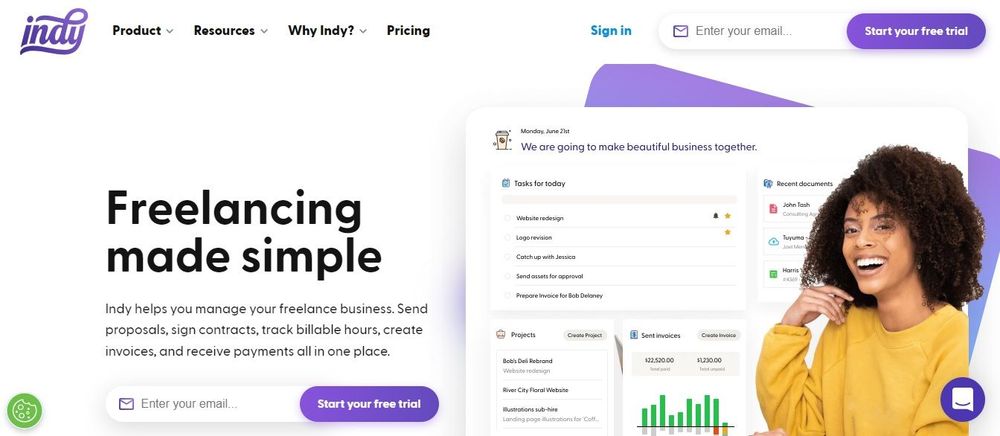 To grow your design business, you'll need the right tools to help you manage clients, track your projects, and handle invoicing. Join Indy for free to get all the tools you need to make freelancing simple.