A marketing brief is the number one tool that a marketing company can use to plan its marketing campaigns.
It is a detailed guideline on how to sell their product or service to a specific target market and includes a clear set of goals, a budget, and a list of tasks and who will be responsible for each.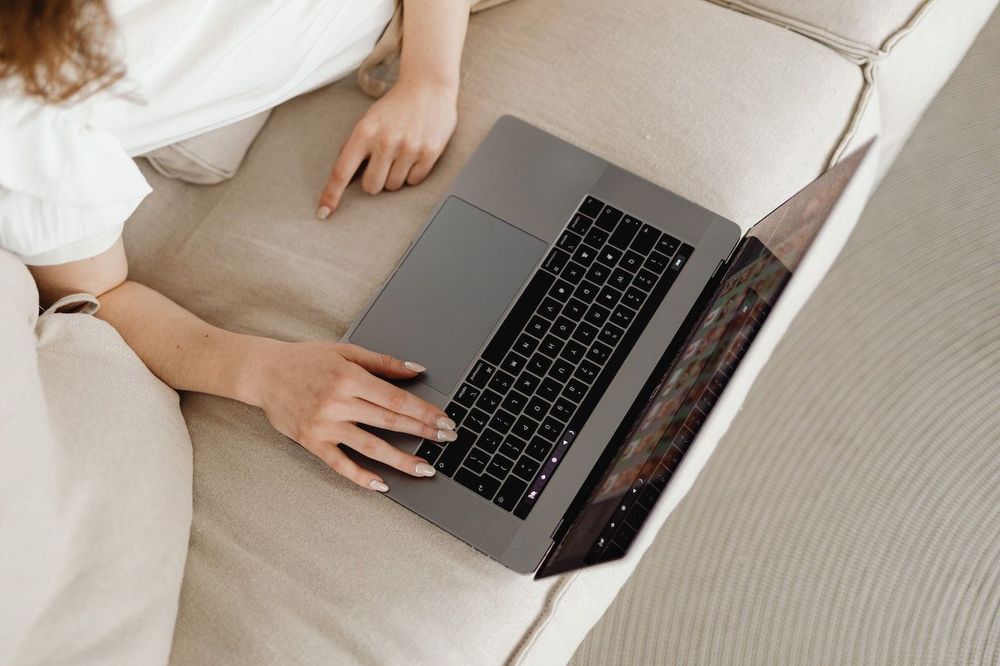 For freelancers, this product or service is the core of what they do, and a marketing brief can help establish the type of marketing they want to do, who they want to target, and how they will market themselves.
Creating the best, most detailed marketing brief can help any freelancer gain more clients and increase their profits. Using tools and other resources, like those available from Indy, can help freelancers create the best plan.
What is a marketing brief
As described in the introduction to this article, a marketing brief is a plan or guideline on how you plan to sell your product or service.
A good marketing campaign strategy can make or break a business and needs careful planning, assessing any previous campaigns to see what went wrong, and a clear set of marketing objectives to work towards.
There are a few key elements to an effective marketing brief, and this includes knowing who the target market is, who the key stakeholders are, and identifying a marketing agency to assist you in reaching your goals.
For marketing campaigns to be successful, the marketing team needs to ensure they are all on the same page, that they have a clear and solid project timeline, and that everyone knows what they are responsible for. These are all achieved with a well-written marketing brief.
Working in a team has its ups and downs, but a marketing plan with clear goals and objectives with responsibility assigned to each can help team members coordinate their efforts and work towards a common goal.
A clearly defined marketing strategy also provides clarity on each task, giving team members accountability.
A marketing brief can be used by both big and small businesses and is also an effective marketing strategy planning tool for freelancers.
The importance of a good marketing brief for freelancers
Freelancing is a risky venture; one that could often lead to disaster if the freelancer does not market themselves and their products or services correctly.
Building up a portfolio of clients can be difficult, but it is necessary to attract new clients. A good marketing brief, too, can land a freelancer a new client or clients.
Here are a few of the benefits associated with a marketing brief for freelancers:
Sets clear goals of where you want to take your brand
Identifies the audience or target of the marketing campaign
Allows the freelancer to set a timeline to work towards
Identifies the outcomes of the marketing campaigns
These are only a few of the many advantages, but they are the most important that should be kept in mind when preparing a marketing brief.
The functions of a marketing brief for freelancers
A marketing brief is more than just a guideline or plan as to how a freelancer will attract more clients. It serves a far more valuable purpose.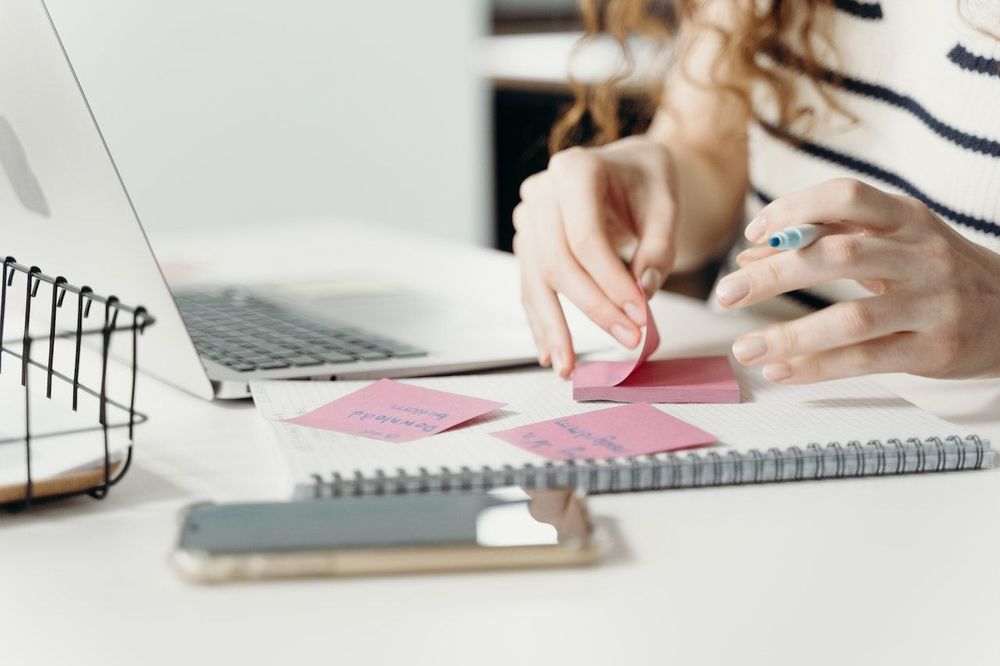 A freelancer is a brand, and creating a marketing brief to market your services to clients is a surefire way to attract more clients, retain those who already make use of your services, and build your portfolio.
Establishes brand authority
Your name is your brand. Building a brand takes time and resources, so for freelancers, building up a portfolio and engaging with clients is essential.
So, too, is delivering work that is of outstanding quality on time, every time. Your brand is only as good as the work you produce.
Increases awareness of your products and services
Working for yourself can be tricky, especially if you are trying to establish yourself in a specific field or market.
Increasing awareness is key, and you need to get your name out there to ensure a steady stream of clients.
Strengthens the relationship you have with your client
Focusing your marketing efforts on what clients actually want can help you attract new clients as well as ensure a steady stream of work from your current client list.
Take note of all feedback and use this to make changes where necessary.
Feedback forms an important part of the freelancer-client relationship, so be ready to take criticism and use it to better yourself and your services.
How to write a marketing brief
Before you put pen to paper and write a marketing brief, it is vitally important to know what your objectives are for creating the brief, as well as what information needs to be included.
We've put together an easy-to-follow guide on how to write your brief, what you should include in each section, as well as a few tips on how to make the best goals.
Let us show you how to create the perfect brief for your marketing campaign in ten easy steps. Let's Go!
Step #1: Describe the company
Your company description should include as much information as possible and should cover the following:
Who you are
A bit of background about the company
What you do
Your values
Include information about how long your company has been in the business, successful projects completed, big names you have worked with, and any other information that will make your company stand out.
Step #2: Define your target audience
Who is your marketing brief aimed at? Who are the people you want to send your brief to? Knowing who you want to target allows you to tailor your brief to suit the audience.
Make a note of what you think the audience's demands would be, and then list ways in which you will meet these.
It is important to remember that the target audience may include key stakeholders, shareholders, other departments within the company, and senior management.
Keep your brief factual and to the point, and do not fluff it up for the sake of trying to make it look bigger than it is.
Step #3: Identify the competition
A bit of knowledge about who your competitors are and what you are up against is vital when setting the goals for your marketing campaign.
Research and learn all there is to know about your top competitors. Give yourself the upper hand over these competitors by looking at their successes as well as their failures.
This is where a bit of market research comes in. Look at companies in your area that offer the same services or products, identify where their shortfalls are, and hone in on a skill or product that you know will set you apart from the rest.
Step #4: The summary
Before you get into the nitty-gritty details of the marketing brief, write a summary that encapsulates what you plan to do.
This should be an overview of your campaign and should include brief details of the various aspects of your marketing campaign.
The summary should be short, to the point, and not include many specifics of your campaign or project details.
Step #5: List your goals and objectives
List the goals and objectives of your marketing campaign. Be sure to include how you feel the campaign would help you market yourself as a freelancer, as well as any specific goals you wish to achieve. Note that your goals should be in line with your values.
Keep goals simple, achievable, and, most important of all, measurable. This is where key performance indicators, or KPIs, come into play.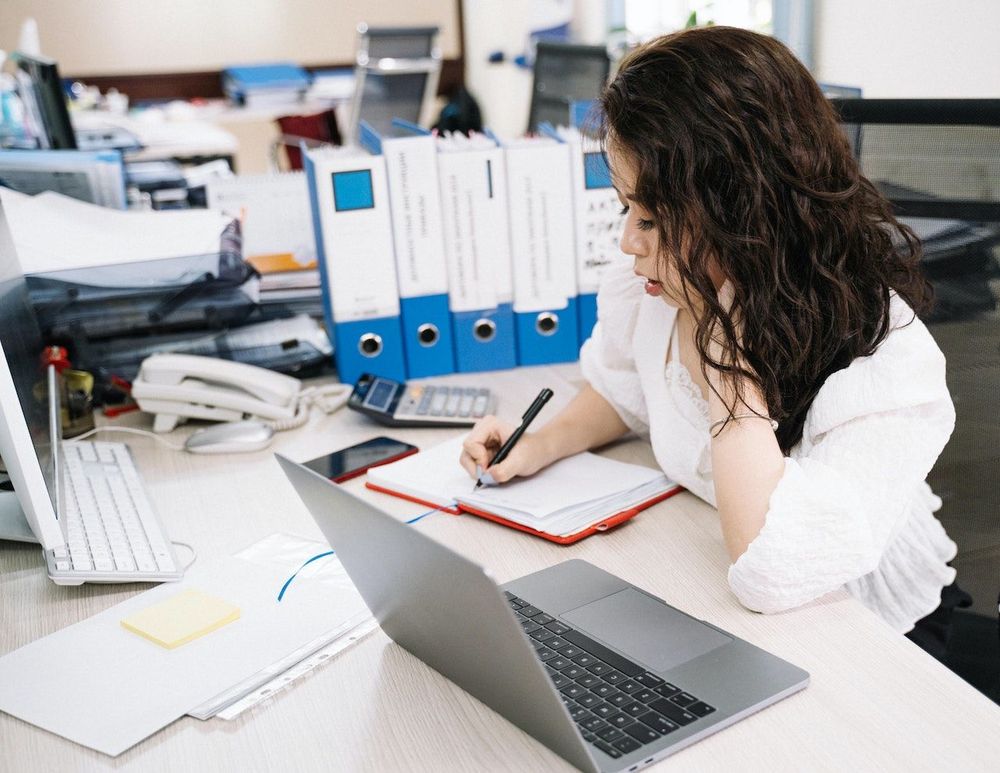 Step #6: Lay out your campaign strategy
Step six is quite possibly the most important step, and is where you will write out exactly what you plan to do to reach your goals and market yourself as a freelancer.
Each goal (as listed in Step 5) should have a plan of action to it and be an in-depth look at how you plan to execute your marketing campaign.
Lay out your strategy in as much detail as possible. This is important to avoid any confusion that may arise from team members not knowing what they should be doing.
Step #7: Create a timeline
It is not enough to simply outline your goals and objectives. These should be sorted into short and long-term goals, and a deadline or timeline should be attached to each.
This is useful in giving you accountability and allows you to spend adequate time on each goal.
Step #8: The channels of your campaign
List the ways and means you will meet your goals. This can include social media, print media, flyers, and more. It might help to break these down by target audience.
Other popular channels of advertising are:
Paid-for advertising
Online advertising on Google Ads or other popular search engines
Freelancing sites and networks (there are many to choose from)
Mail-drops
Step #9: The all-important budget
Marketing your business does not come cheap but should be viewed as an investment. Keep this in mind when drawing up your budget.
List all expenses and remember to include a contingency fund for any unforeseen costs that you may not have included or that might crop up.
Your contingency fund should make up at least 10% of your budget. Remember, you have to spend money to make money, so keep this in mind when calculating your budget.
Step #10: Measuring the success of your marketing campaign
The true success of your campaign lies in the growth of your client base. But, when creating a brief, it is necessary to list a few KPIs to measure how well your campaign is going.
Keep these measurable, attainable, and amendable should the need arise.
Step #11: Put your plan into action
Once you are satisfied that you have created the best possible brief or plan, it is time to get started. Follow your plan to the T, focusing on each aspect of your plan and ensuring you have checked all the boxes before moving on to the next.
Stick to a budget and remember to focus on your project timeline. A project's success is measured by how well you follow your brief.
The best tools to help you create your marketing brief
If you're new to creating briefs or simply want to improve your brief, there are a number of resources you can use to help you on your way.
The internet is, of course, a great place to start. Finding templates, tools, and resources to create your own marketing brief has never been easier. But, and this is a big but, not all of these resources are created with freelancers in mind.
Freelancers are essentially their own brand and require a tailor-made solution that will meet their unique needs in terms of creating a brief, making marketing communications easier, and assisting them in overcoming any marketing challenges.
There are a number of platforms and applications available for freelancers, many of which include a step-by-step guide on creating a marketing brief.
Indy—the best productivity tool for freelancers
Indy is a platform for freelancers from all specialties that will help you grow and manage your freelancing business.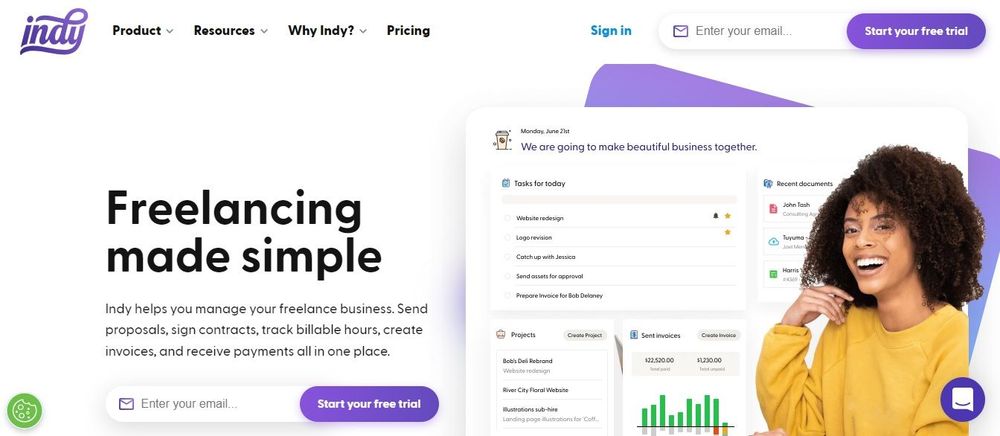 With various tools available, Indy can help take the guesswork out of managing multiple clients and can simplify your invoicing, workstream scheduling, marketing communications, and more.
Choose from a variety of templates to create the ideal proposal, contract, or invoice, giving you time to focus on what's important.
Keeping track of payment schedules, invoicing, deadlines and all other aspects of freelancing can be tricky to manage, but Indy makes it easy.
With articles and a template to guide you in creating a business plan or marketing brief, Indy can simplify your marketing campaign and help you identify what should and shouldn't be included.
The marketing brief template is just one of many fantastic resources available when you sign up for Indy.
Who can use Indy?
Indy is great for all freelancers, including writers, graphic designers, project managers, web and content creators, and many other freelance positions. As the saying goes, "The world is your oyster." But, in this world, Indy is the pearl.
Indy has a number of productivity tools that will help you manage your business and streamline your workflow—from contracts to task management to invoicing.
Give yourself the advantage over other freelancers and use Indy to help you be the best freelancer you can be by letting Indy and its platform take care of the small things that usually end up taking the most time.
For those who like to keep in touch on the go, Indy is currently working on a mobile platform that you can access from absolutely anywhere and from any mobile phone.
Currently only available on laptop or desktop computers, this change will continue to expand on Indy's powerful capabilities.
Indy has one of the best customer support networks in the world. Access support or help using the chat feature on the platform or by emailing one of the helpful team members. Support is currently only available during regular business hours.
Why Indy?
Indy was designed with freelancers in mind, and with this mindset, they help even the most beginner of freelancers branch out and create successful businesses with various resources and training tools available.
Automation is key when you are running your own business, and Indy has the tools needed to simplify your schedule and your workstream.
How Indy can help you
As a freelancer, the best way to land a new project or client is to pitch for every job that comes your way. Whether you use popular freelancing networks like Fiverr or Upwork or advertise your services online, you still need to market yourself.
Indy has the tools to help you put together a comprehensive brief on your services, with templates for creating a proposal and tips on how to pitch to new clients.
Sending out proposals to companies who regularly make use of freelancers is one way to get your name known, and it is essential to keep a portfolio ready.
Once you have successfully landed a pitch, you can use the contract template to draw up a contract that includes the fees, hours you will be working, and the specifics of the project.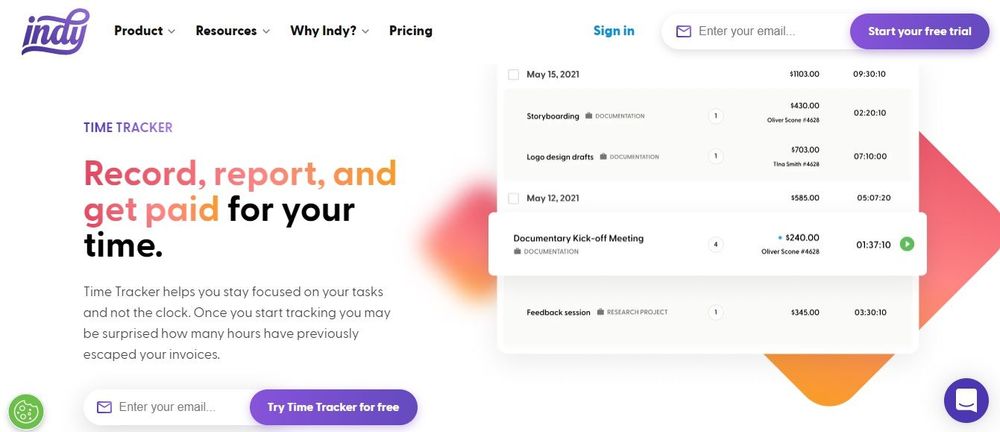 Tracking your time has never been easier with the time-tracking tool on the platform. Many companies compensate freelancers for the hours they have put in, so be sure to check out this useful feature.
Final thoughts
A marketing brief can make or break your marketing strategy. It requires careful planning, identification of key aspects or goals, and a creative team that will successfully execute the plans laid out in the brief.
That being said, the thought of creating the most effective marketing brief should not have you running scared. Using the tips we laid out above, as well as a platform like Indy, you, too, can create a successful brief.
If you're a freelancer and have not yet signed up for Indy to use the great productivity tools available—from briefs to contracts to invoicing—you can get started today for free!