They say freelancing is a rollercoaster of feast and famine – sometimes you have too much work, other times too little. That will always be true to some extent, but still, we've all felt the panic when a famine drags on a bit beyond our comfort zone. We all have bills to pay after all.
When the incoming client flow slows down, you need a list of strategies to open the floodgates again. Look no further than these strategies for how to get more clients as a freelance graphic designer, web designer, web developer, or other type of freelancer.
Build an Online Presence
Digital marketing is critical for small businesses today, and as a freelance graphic designer, you're a small business. The more places your name and your professional influence appear online, the more likely it is for clients to spot you and want to hire you.
The first step is creating your portfolio website packed with your best design work, but make sure you have the legal right to include it. Showcase your work for personal projects too.
Next, claim or create your profile on as many relevant directories as you can. We're talking about Google My Business, directories of businesses in your area, directories of creative professionals, and so on.
A third way to boost your presence is by writing and publishing graphic design articles online. This is called content marketing. They don't have to be anything groundbreaking, and you don't have to pitch to major publications. Self-publishing on sites like Medium and LinkedIn will still spread your name and professional reputation.
Finally, now that you have a Google My Business profile, ask clients to leave reviews. The more reviews you have, the more clients will trust you.
Develop Your Pitch
With the rise of remote work and freelancing platforms, it's more important than ever to think about strategies for standing out. The first step is to develop a solid message about what makes you unique.
Depending on the project, a client may not be familiar with your area of expertise, so positioning yourself as a relatable expert will go a long way. Avoid using confusing jargon in your initial sales pitches. Instead, focus on the following:
Do you have target clients? Why are you passionate about assisting them specifically?

Why is your approach meaningful?

What is your work style?
Answering all of these points meaningfully in branding and pitches can build a client base faster.
Gain Visibility on Social Media
Social networks are terrific marketing tools for any business, and the format is especially handy for visual artists like design freelancers. People tend to scroll through their feeds and share or engage with posts that catch their eye, and your visual work could fit the bill.
Post your personal projects on Instagram, Facebook, and other platforms. You can also share your clients' work if clients give their written permission.
If you don't perform visual work, post the type of work you do offer or share other types of eye-catching, professional, on-topic posts.
Network with a Purpose
Networking is a real powerhouse when it comes to getting more design clients. Every client would rather hire someone they know, so use networking to become someone they know.
Join networking groups in your area, especially groups for entrepreneurs and local business owners. Instead of going in with a hard sell, though, focus on getting to know the people in the group. Genuine connections lead to strong client relationships, referrals, and more.
It also helps to network with freelancers across other specialties that tend to mesh with yours. For instance, graphic designers often work with freelance branding strategists to develop logos and other types of branding for their clients. Freelance web designers and writers could unlock collaborations for each other too.
Call on Connections
As a new freelancer, you don't need to chase brand new clients right away. You may find that building a client base will come easier when starting with your existing network. Although it requires some vulnerability, reach out to friends, family, and former or current colleagues via social media, LinkedIn, and personal pitches about launching your freelance work.
The goal here is to build a portfolio of recent work, earn a trusted reference or two, and potentially land referrals through existing connections. In exchange for low-priced services, ask friends or colleagues for a testimonial to publish on your website.
Always Being Prepared
When you go into a networking group, you know you're there to connect with professionals and find clients. Out in the wild, though, you'd be surprised how many opportunities there are if you're prepared for them.
You never know who you'll meet at a coffee shop or standing in line at the dry cleaner. Always have your business cards within reach and prepare a quick summary of what you do. When you meet someone who could become a client, ask for their business card too so you can follow up if you don't hear from them.
Use Email Marketing
Email marketing is another online marketing strategy that every freelancer should be using. Start an email newsletter targeting potential clients like business owners. It can include productive, helpful information from your expert minds such as insights, layperson tips, the latest trends in your niche, FAQs, and more.
As word spreads and your subscriber list grows, you'll spread your name throughout the community. You'll also be building a relationship with those subscribers, developing trust with each personal email, so you're the designer they'll turn to the next time they need design work.
Present at Conferences
I know this header alone gave any introvert a panic attack but hear me out. There's no faster way to build your professional credibility than by speaking at a conference.
Most conferences let anyone submit a proposal. Your topic could be certain insights you've gained throughout your work or research you've done.
Seek out conferences that aren't about your skillset alone but focus on a broader market. For instance, a freelance graphic designer could opt for a conference about digital marketing rather than a graphic design-specific conference. These conferences are more likely to have future clients in the audience and, since there's a wider variety of topics, your presentation doesn't have to be as groundbreaking as it would be in a room of other designers.
If you're accepted to present, squeeze every drop of publicity you can out of it. Announce it on your website and social media, post a video of the presentation afterward, and so on.
Keeping the River of Clients Flowing
For a successful freelance career, one of the hardest tasks is finding a way to keep your freelance work flowing in without having extreme dry spells or burnout-worthy levels of work. The pro tip list above can help you maintain a steady balance this week and for years to come.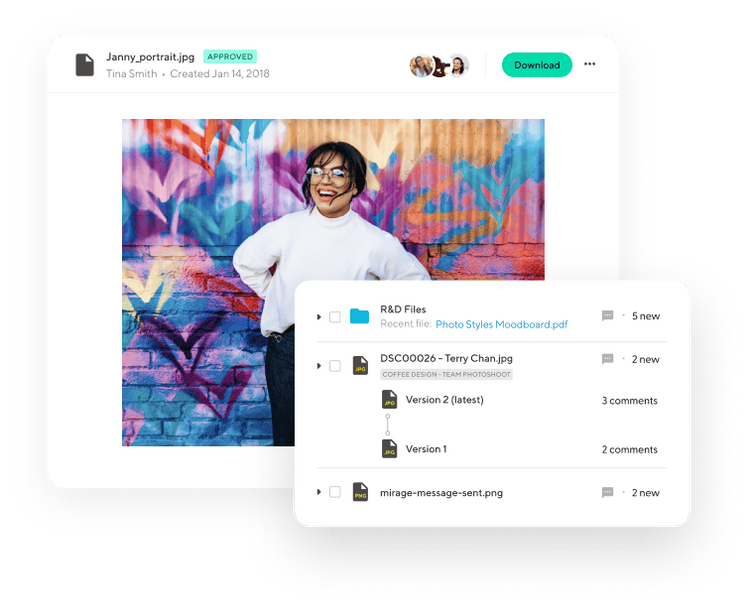 Have more admin than you know what to do with?
Tame your admin inbox with an Indy account. Use smart templates and clever tools to manage your proposals, contracts, invoices, payments, and files all in one place.
Try Indy for free