A Request for Quote (RFQ) is one of the three most commonly used documents in the "Request For" (RFx) family. When used properly, this document is an excellent tool for efficient sourcing.
Every business wants the best vendor or service provider, so scanning the marketplace is crucial to make an informed decision.
When searching for a service provider or product vendor, it's essential to know how to write an effective request for quote.
RFQs have several advantages. When well-written, an RFQ can help companies get competitive quotes that will help with their project and business needs.
In this article, we will explain what a request for quote document is, the different types, and when you should use the document.
We'll also walk you through the steps of writing an RFQ and show you some great practices for writing a request for quotation.
What is a request for quote?
Both private and public organizations use a request for quote or quotation as a part of their procurement process. It is a written document that contains a company or public entity's requirements.
It asks product vendors or service providers to respond with their pricing, quality level per item, and payment terms. An RFQ is generally synonymous with an invitation for bid (IFB) or call for bids.
A request for quote standardizes vendor pricing. It helps buyers to compare their options. Generally, the more detailed an RFQ is, the more accurate the quote will be and easily comparable to the other vendors.
Types of RFQs
RFQs differ from one another in the way they are formulated or presented. There are four ways an RFQ can be presented:
Open bid
Sealed bid
Invited bid
Reverse auction
These four types of RFQs each have their pros and cons.
Open bid
An open bid process involves a company or public entity (a buyer) publicly opening the bid, making responses visible to every qualified vendor.
The buyer sees to it that the pricing and payment terms of vendors can be viewed by each other during the submission period.
Open bids encourage competition, and vendors can alter submitted bids before the submission deadline. They may choose to lower their pricing, or the format may backfire, and vendors may decide on price-fixing.
Sealed bid
A sealed bid is a type of RFQ that is open to qualified bidders. However, the buyer doesn't open responses until the end of the submission period.
This type of request for quote is considered to be more transparent than an open bid. Sealed bids are commonly used in the public sector and government procurement projects.
Sealed bids sometimes help to lower the risk of fraud and encourage transparency. However, with sealed bids, vendors may not be motivated to give their best pricing.
Invited bid
An invited bid is a type of RFQ where only selected vendors can receive the request for quote and are permitted to send in bids.
It involves both sealed and open bids. This type of RFQ is cost-effective, as only pre-vetted or trusted vendors can participate.
Although the selection and contracting process of this type of RFQ may be faster, it leaves the competition more limited, and the buyer may miss out on the lower prices offered by new vendors.
Reverse auction
This request for quotation involves vendors giving their lowest offers. The buyer asks for their best (lowest) offers, and the cost decreases as the auction progresses. Many buyers use reverse auctions when they're unable to reach the price target they need.
This type of RFQ is a great option if cost is the main criterion for selecting a vendor. The process is internet-based and is quite fast and competitive.
However, since a vendor is chosen based on the low price they provide, other important factors may be ignored.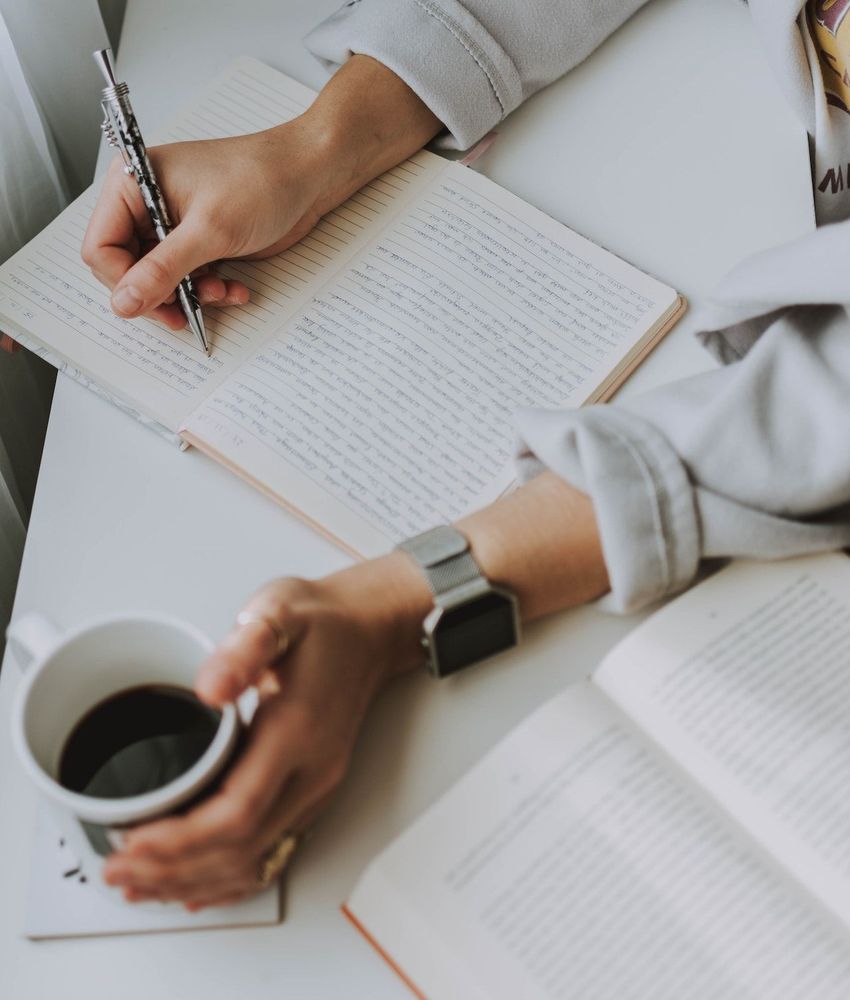 When should an RFQ be used?
Although it's incredibly helpful, a quotation request form or document isn't needed for every procurement process. The main factor considered in a request for quote is cost, so it is usually used for indirect ppl purchasing.
Here are some situations when you may use a quotation document:
You have a pre-vetted list of vendors.
Specific services or products are needed, such as graphic designing or office supplies.
You constantly need a product in bulk quantities.
You need a product with standard specifications and no need for customization.
There is no requirement for a maintenance contract or add-on service.
Writing a request for quotation
Although the different RFQs differ in the way vendors can bid, they all feature similar key information about the product or service a buyer wants and the project details.
And even though they vary from one industry to the next, they all include these sections:
Introduction and executive summary
This section gives vendors an overview of your company. It also informs vendors of the product's requirements and what you will generally be expecting.
This section is also a summary of the project, so most people write it after they've completed the rest of the request for quote.
Business background and overview
Give a brief description of your business and how the service or the product in the document will help you achieve your business goals.
You also want to include a brief summary of anything you think the vendor needs to know before bidding on the project, such as a summary of the market.
Pricing template
With a pricing template, you can easily compare the vendors' bids. Some categories in your template can be cost elements and drivers. Templates vary depending on the industry.
However, your RFQ should have the information for specific services or products in the same format so that you can easily and accurately compare the bids.
Pre-qualification questionnaire
Most times, vendors are vetted before they're sent a request for quote. However, if you didn't ensure that you're working with quality bidders beforehand, you can include a questionnaire in the request for quote.
The questionnaire should include all the details, such as the product, the company's background, financial stability, and references.
Detailed specifications
This section is a very important part of the request for quotation form. Give a detailed description of the product or service you want. Clearly express your needs so that the vendors may give you accurate price quotes.
Some of the details you may include are the product schematics, technical requirements, quantity, quality requirements, and deliverables.
Tender fee
Companies in the public sector usually require an official fee when opening a project to bidders. The official fee is called the tender fee, and it's usually required to ensure that the entire process is a clean and transparent one. You may also ask for an earnest money deposit (EMD) from the vendors as a show of good faith in the bid.
The money is kept safe in escrow, and the fee is included in the payment schedule of the selected vendor who earns the contract. Other bidders get the remaining money in escrow returned to them.
Assumptions and constraints
Some parts of the project may not be specifically mentioned in the pricing of the product you have in the quotation form.
Consequently, this section is dedicated to listing all the anticipated costs that the vendor might have to assume, such as travel expenses, licenses that need to be awarded or earned, and others.
Contract terms and conditions
In this section, you have to list the contract's general terms and conditions (GTC) while pointing out the negotiable ones. The terms and conditions for the contract typically include the contract length, payment information, penalties or incentives, renewal options, and warranties.
The GTC provides vendors with additional details and information to consider when deciding if they should respond to your quotation request.
Selection criteria
As part of the RFQ process, companies establish the criteria for awarding a contract. However, not every company includes this information in a request for quote.
Including the selection criteria in your RFQ is strategic as it will help vendors see and understand your company's business structure and culture.
Submission details
Ensure you include the contact person for any questions vendors may have, such as the format of the bid or the submission deadline.
Examples of RFQs
We've provided request for quote examples that can be used by three different organizations.
Government RFQ example. These quotation documents are usually very detailed and provide specific information about requirements and guidelines. Documents like this also provide a clear evaluation process, so vendors know what to expect.
Nonprofit RFQ example. An example of a nonprofit RFQ is one prepared by RTI International, a nonprofit institute in North Carolina. The institute provides research and technical services to clients. They prepared an RFQ in 2017 for the acquisition of some products, and it's an excellent example of the detailed nature of the request for quote.
Utility Company RFQ example. A public power company made a request for quote to acquire a specific piece of equipment. The RFQ includes details of the specifications of the transformers and provides helpful instructions and information for vendors.
Best practices for writing an RFQ
Writing an RFQ and sharing it with qualified vendors doesn't automatically ensure that the RFQ process will yield excellent responses and incredible prices.
You will often receive better bids from vendors if your RFQ is well-written and well-organized. Some practices will help you write a detailed and well-written RFQ.
Here are some of them:
Use a template. RFQs contain many details and information. A template will help ensure that the formatting is consistent and that bidders can easily read and respond to your RFQ.
Give details about your product. Be specific about what you need. Provide vendors with accurate requirements and ask them to be precise in their responses.
Be clear about your expectations. Provide detailed descriptions of what you expect in the RFQ response. This part is easier if you're using a template. What the vendor delivers is crucial to your business, so clearly define your expectations. Provide information on the product you want, when you want it, and the incentives or penalties that accompany a vendor exceeding your expectations or failing to deliver.
Ask questions. It's essential to ask only relevant questions in your RFQ. Your time and that of your vendors are precious. You don't want to waste it by including questions that aren't related to your product in the RFQ.
Set appropriate deadlines. It's essential to give potential bidders a proper time frame to prepare an adequate response and send their bids. Two weeks is an adequate timeframe for smaller RFQs. You can add more time based on the size of the project and how much information you included in your RFQ.
Carefully review and revise the quotation document. After drafting the request for quote, ask trusted partners and key stakeholders to review it. Ensure you accurately identified your needs and didn't leave out any vital detail
Conclusion
RFQs are an important part of a project management toolkit. When well-written, an RFQ can help your company get excellent services or products at a great price from reliable vendors. Before creating an RFQ, you should first decide which type of RFQ you'll be using.
After you've made your decision, create your RFQ, ensuring you include all the sections mentioned and explained in this article. You may use an RFQ software to effectively manage the process and easily access any information related to the process.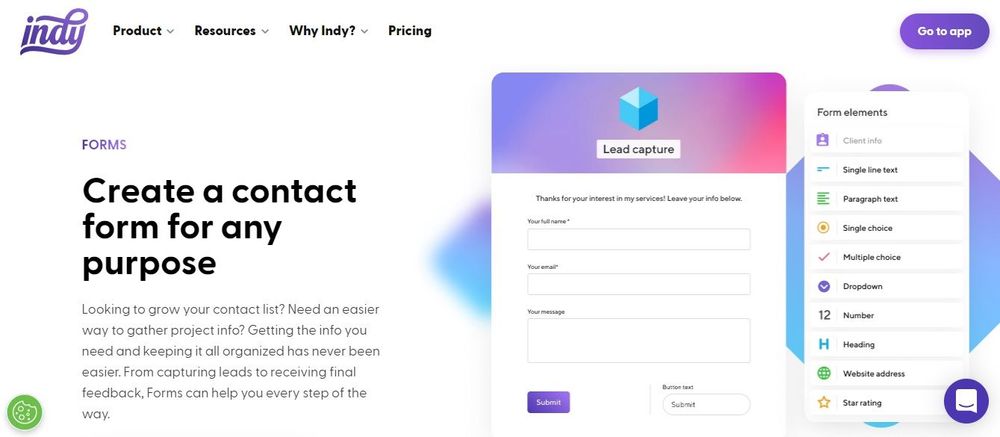 Alternatively, Indy's Forms tool helps you quickly create custom forms from scratch to fit any purpose, including a request for quote. You can choose from a variety of elements, like questionnaires, and add them to your template with drag-and-drop ease. What's more? You can save any template you create to be sent to all future clients.