CRM software is vital for all independent consultants and consulting teams. Running a consulting business is hard work, and consultants face numerous challenges in their everyday routine. For instance, chasing overdue invoices and responding to new client requests can add more hours to the weekly schedule while taking away from the actual legwork and effort needed for projects and tasks.
Customer relationship management tools (or CRM tools) are an excellent solution to most problems that consulting businesses and independent consultants face daily.
CRM Is Vital for Consultants
Customer relations can make or break a business. When consulting companies pay special attention to customer relationship management, it can lead to continuous work. Thus, consultants need to be selective when choosing CRM tools for their business.
Having ongoing client relationships is vital for all consulting companies because it means continuous and steady work. In addition, happy clients recommend their consulting firms and services to others, leading to more work in the future.
Many consultants and freelancers might even say that referrals are one of their biggest lead generation channels. CRM tools help consultant businesses to manage existing clients and even bring in new business.
Build Strong Relationships With a CRM Tool
Customer relationship management is a critical element for any consulting firm and even individual consultants and freelancers. This is where the best CRM for consultants comes in. A good CRM tool will help consultants and consulting houses communicate with clients effectively while helping to build lasting relationships.
Client relationships cover everything from contract proposals to invoicing and inbound marketing. The best CRM tool for consultants can handle all of these aspects, helping the consultant spend more time working on their projects instead of backstage client management.
An all-in-one CRM service, like Indy, caters to consultants and consulting studios that want to increase their effectiveness in client relationship management. With Indy, consultants can boost positive relationships, strengthen them, and pave the road for future work.
What Makes the Best CRM for Consultants?
The best CRM software handles critical client communications effortlessly. When CRM can be tailored and reshaped for the specific needs of a consulting business, it can make a big difference in overall business performance and client satisfaction.
Some essential things that consultants should consider when choosing CRM tools include, for instance, the following key features:
Lead management - automatically managing leads that come into the pipeline can help reduce time.
The consultant should be able to track all client communications in one place and follow up effortlessly.
Clear and easy-to-use workflow management.
Notifications - receiving notifications and alerts for upcoming tasks and meetings help the consultant to stay on track.
Reports - an overall analysis of business processes, sales, and communication can help consultants improve client management. Reports also help maximize time and scheduling.
Invoicing - an all-in-one service that handles invoicing and payroll.
Contract templates - having access to contract templates saves time and money.
Other Essential Things to Consider in CRM Software
An independent consultant and big consulting firms must consider many aspects when choosing CMR tools. CRM tools should have, for instance, the following features:
Flexibility: consulting is a dynamic industry, and a customer relationship management tool plays a significant role. This means that the CRM tool should be flexible.
Customizability: freelancers and consultants should be able to customize their CRM tools to fit their needs.
Scalability: consulting firms lose and gain clients regularly, which means the CRM tool should be scalable.
Good customer support: the best consulting software allows users to contact customer service every day. The support channels should include many options, such as live chat, phone, and email.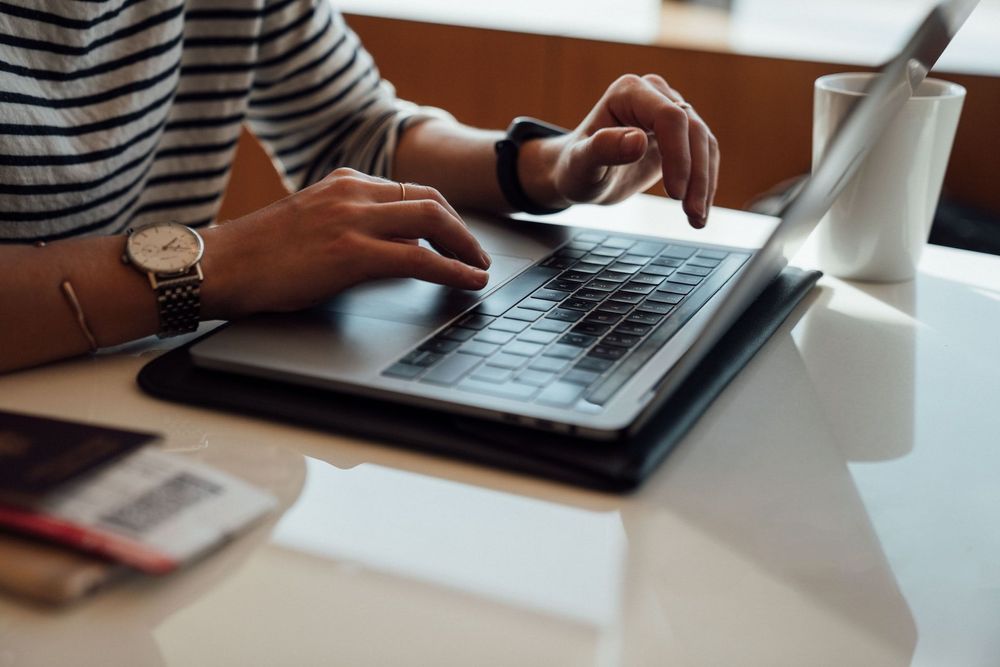 Why Is a CRM Tool Important for a Consulting Firm?
Many consultants deal with multiple clients simultaneously. The consultant may miss some issues or overlook opportunities in complex and stressful situations. Keeping track of clients, client communications, and services provided to clients is essential to ensure continuous future work.
Being aware of the client's expectations and concerns can also help build stronger relationships and maintain them.
The critical element in customer relationship management is effective and speedy communication with the client. The best CRM for consultants allows the consulting business or individual consultant to get a comprehensive overview of the whole process, from a lead to a client and future work.
When the number of clients that are in the pipeline at the same time increases, the importance of CRM tools becomes more apparent.
Independence With Indy
Indy is an all-in-one CRM tool geared toward contractors, freelancers, consultants, and consulting houses. The goal of Indy is to help consultants manage their business in all aspects, from marketing to workflow and payment tools.
Unbeatable Freedom
Indy stands out by promising to protect the freedom and independence of consultants and freelancers everywhere. For instance, Indy will never take a cut out of the consultant's paycheck, they will not control the rates or charge high fees, and they ensure that the consultant's client relationships are always their own.
Indy allows the consulting firms to conduct their business and offer services however they want to, without coming in between the client and the consultant.
All-In-One Services With Indy - Key Considerations
Indy covers all the most critical key factors that a consultant needs to consider when running their business. With Indy, consultants can handle critical client communication, take care of invoicing, draft contracts, manage tasks and projects, conduct effective negotiations by sending proposals, and more.
Time Tracking and CRM Software With Indy
Time tracking for billing purposes and effective time management is one of the essential aspects of any consulting business. Indy offers a time tracker that allows automatic and manual time tracking, ensuring exact billing for clients.
The time tracker also allows the consultant to organize their time, as the tracking is organized by sessions. In addition, the time tracks can be filtered by project, invoice status, or date range, making it easy to search for tracked projects.
The time tracker also adds tracked hours directly to invoices that can be sent to clients.
Task Management - Organize and Meet Deadlines
Indy's all-in-one services also allow for task management. The integrated to-do list application enables the consultant to manage tasks and projects, get a clear picture of the schedule, keep tabs, and even pin tasks at the top of the board.
Invoicing Made Easy on CRM Software
The all-in-one tool also covers invoicing. The consulting businesses and individual consultants can easily create their invoices and even integrate billed hours from the time tracker. The invoices can be set to recurring if needed, or the consultant can send one-time invoices.
The invoices include automatic sequential numbering, tax percentages, and other details that are important to note in all professionally written invoices. Consultants can accept all primary payment methods, such as credit cards, Paypal, Zelle, direct deposit, checks, and more.
Effortless File Storage on the Cloud
Indy will make all consultants and consulting businesses stand out from the crowd with effortless file storage. The file tool allows the consultant to simplify getting feedback and approving work files.
Clients will receive an organized paper trail, and they can leave comments and revision requests in the file.
All the files can be uploaded to online cloud storage, allowing the easy organization of files and documents. The uploaded documents can also be shared with a link and viewed from any device.
Calendar and CRM Software - Manage Time and Tasks
Every professional knows that managing time and planning effective schedules is one of the essential aspects of any business. Without a calendar, managing time and project deadlines would be practically impossible.
With Indy, consulting firms get an integrated calendar with daily, weekly, and monthly views. The consultants can create and manage tasks and projects directly in the calendar, organize and reorganize it, and record calendar events for easy billing.
In addition to following regular day-to-day tasks and projects, the consultants and freelancers can see which invoices are overdue.
Lawyer-Drafted Contracts for Freelancers and Consultants
Indy's contract creator and contract templates make the consulting business stronger and more professional. All contracts are lawyer-made and professional and can be modified and edited. The consultant can add their information and client information and have the document sent and signed electronically.
Indy also offers the ability to upload already made contracts and send them through the contract platform, allowing the consulting business to manage all contracts (templates and custom-made contracts) from one platform.
Vocational contracts are available for designers, developers, photographers, videographers, copywriters, search engine optimization, and more.
CRM Software and Live Chat
Indy's chat tool keeps all the conversations in one place and allows fast and easy communication with all clients. Instead of sending multiple emails and checking the inbox regularly for replies, the consultant can send a quick message on the chat and get notified when a client responds.
Even files and links can be shared on the chat, making client communication more efficient.
Why Is Indy the Best CRM Tool?
Indy is an all-in-one CRM tool that allows users to manage their daily consulting needs on one platform. Everything from time tracking to invoicing, contracts, calendars, and task management can be found in one platform.
This helps freelancers and individual consultants to save time and make their day-to-day business easier, more effortless, and effective.
Big and Small Businesses
Indy is trusted by big businesses, small businesses, freelancers, and individual consultants.
In addition to having comprehensive tools for every aspect of running a consulting business, Indy also offers resources, such as articles and blog posts. Also, the customer service is always ready to help, and the consultants can be part of a community of other freelancers.
Tips for Utilizing CRM Tools for Consultants
Consultants and consulting firms often rely on CRM apps and tools to make their daily tasks run smoothly and efficiently. In fact, knowing how to use CRM tools and how to take full advantage of them can help consultants improve their business.
Time Tracking Is Essential - Pay Attention to Time Tracking Apps
Time tracking is necessary when consultants rely on hourly billing. A time tracker tracks every hour worked and provides the client with exact billing. This increases transparency and trust between the consultant and the client and can even help to ensure future work.
The best CRM tool for consultants provides a time tracking app or integration that makes it easy for the consultant to track billable and non-billable hours.
Effective time management is possibly one of the most critical factors in consulting. When consultants know exactly how much time they spend on each client's project, they can plan better and maximize their time.
In addition to making billing more manageable and more transparent, time tracking can also help consultants analyze the use of their own time, which in turn, can help with planning and scheduling.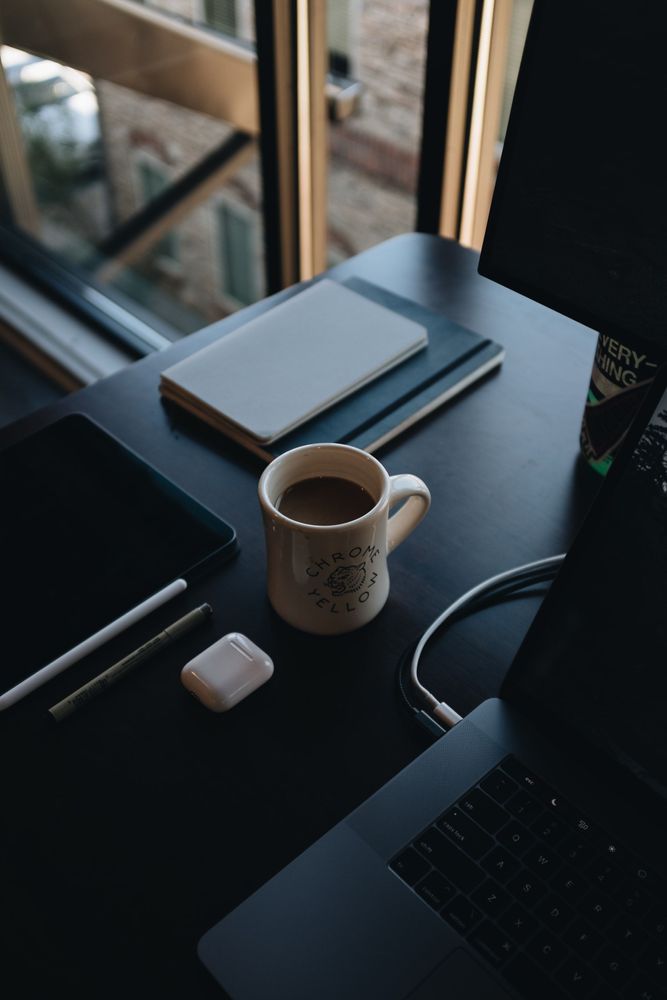 Invoicing and Accurate Billing - Integrated Invoicing Makes Billing Easier
Managing daily workflow becomes easier when consultants can handle invoicing and billing on the same platform. With Indy, consultants can automatically import tracked hours to invoices and quickly show the client how the invoice amount accumulates.
Multiple Payment Types With Indy
Indy offers many different payment methods for clients. They include, for instance, major credit cards, Paypal, Zelle, checks, and direct deposits. Indy's invoicing tool and integrated calendar also allow consultants to follow paid and unpaid invoices and even send reminders of overdue invoices.
Task Management and Projects - Drag and Drop
Having a good task management tool will help consultants and consulting businesses keep track of projects, tasks, and deadlines.
Usually, consultants have many clients, and consultants work on multiple projects simultaneously. This means that consultants juggle various deadlines and tasks.
Indy's task management tool is easy to use: freelancers can drag and drop tasks from one column to another. Tasks are easy to follow and move from a to-do list to another column.
Businesses that utilize the task management app can also assign tasks and projects to different freelancers and consultants.
Consulting Is All About Customer Relationship Management and Customer Support
The most important aspect of consulting is customer relationship management. Consultants need to communicate with their clients effectively, and the communication needs to be fast and comfortable. In fact, communication (or the lack of it) can make or break a consulting business.
Efficient CRM With Indy
With Indy, consultants can send messages to clients on one platform using live chat. There is no need to send multiple emails when all communication can be handled in live chat quickly and effectively. Indy also provides a separate file tool where clients can leave comments, provide feedback, and approve sent files.
Contract Templates - Put Everything on Paper
Signing contracts is important. A contract outlines the tasks and responsibilities of the freelancer or consultant, determines the payments and invoicing, and more.
In addition, completing a project is more straightforward when everything has been put on paper and is clear for both parties. Having a signed contract can also help with possible problems or disputes.
Professional Contracts With Indy
Indy provides lawyer-drafted contract templates and the possibility to customize and edit already existing contracts. All contracts can be sent and signed digitally.
Creating contracts is fast and efficient, and it also gives the client a good impression of the consulting business.