PandaDoc is a popular tool used by thousands of people to manage proposals, quotes, and contracts. The platform is designed to increase efficiency; however, many users have reported problems when sending documents and some considerable limitations regarding features.
In this article, we will review PandaDoc and explore all the functionality this online proposal software has to offer. Then, we will go through a few PandaDoc alternatives that might be a better fit for your business and what makes them unique.
What Is PandaDoc?
PandaDoc is a digitized, centralized workflow platform or a tool you can use to share documents more efficiently. For instance, you can employ templates or create your own files using a drag-and-drop system and customize several dynamic fields such as client and company names, addresses, and e-signatures.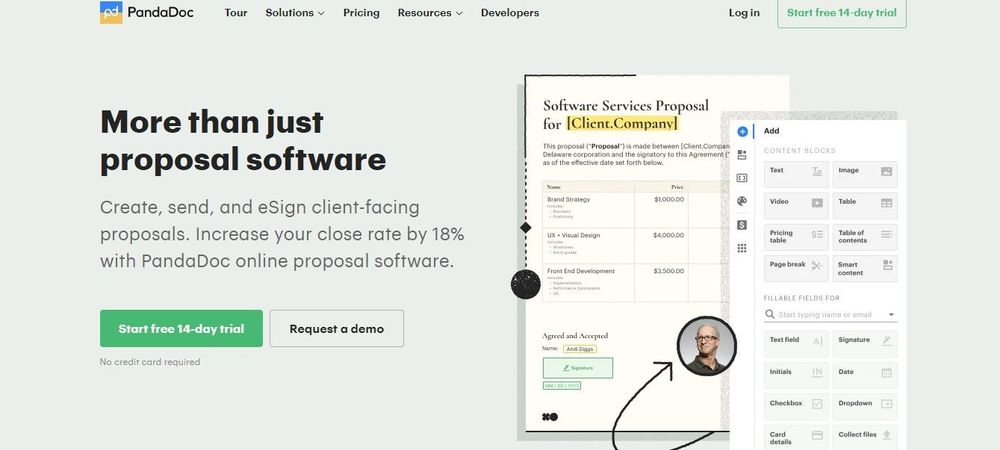 The product was created by Mikita Mikado and Sergey Barysiuk. In 2011, after the team spent hours designing a business proposal, they thought there had to be a way to improve the process. The result was PandaDoc, a document workflow application that includes powerful tools for customer relationship management, sales proposals, onboarding, payment integrations, and approval workflows, among others. After opening their first office in Minsk, Belarus, in 2012, the team moved to Silicon Valley in 2014.
PandaDoc's ultimate goal is to improve and streamline insights and workflows while delivering a good customer experience. This is why many freelancers use the platform to create, approve, and share quotes, contracts, eSign proposals, and more.
Let's start by exploring PandaDoc's features to see how this platform helps businesses—but also see where the app might fall short.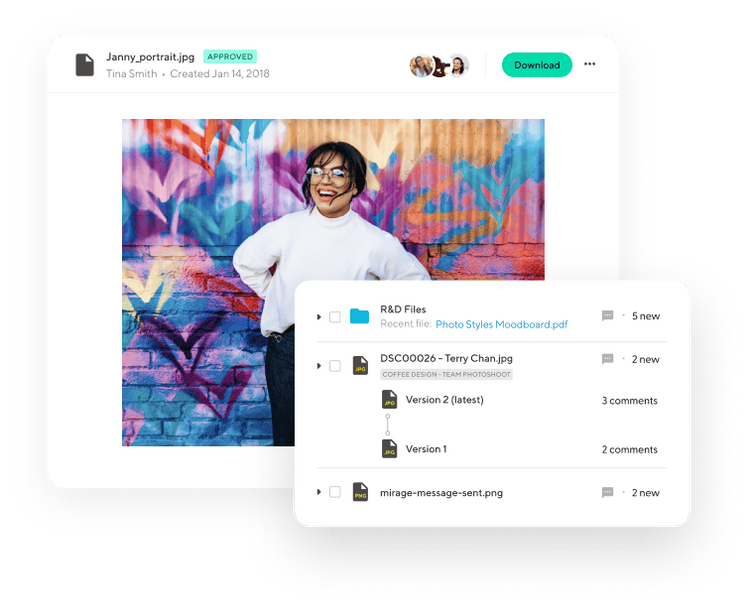 Want to look more professional in your work?
Use Indy's full set of freelance tools to make your proposals, contracts, invoices, and projects look and work more professional.
Start Indy for free
Business Document Templates
One of PandaDoc's main features is its broad selection of business document templates, which includes over 750 items. This extensive library can help you save time and jumpstart your document creation process. All you need to do is pick a template and customize it to fit your business needs.
All of PandaDoc's templates are organized by category. On the one hand, you have types of documents, such as agreements, forms, proposals, or contracts (we will go through these in more detail below). On the other, there are files classified by industry. For instance, templates specifically designed for healthcare, financial businesses, construction, software development, consulting, education, etc.
These are some of the platform's most popular templates based on the type of document:
Agreements: End user license agreement, revolving credit agreement, software license agreement, release agreement, and payment plan agreement templates, among others.
Business plans: Startup business plan, restaurant business plan, executive summary template, and business letter template.
Forms: Opt-in form, personal tax credits return, TD1 forms, student loan application template, loan exit interview, new customer registration form, IT service ticket form, and many more.
Receipts: Rental receipts, sales receipts, deposit receipts, and service receipts templates.
Invoices: Invoice template, freelance invoice template, VAT invoices, tax invoices, proforma invoices, and more.
Proposals: Business proposals, letters of recommendation, digital marketing, and one-page sales proposals, as well as many freelancer proposals for different industries.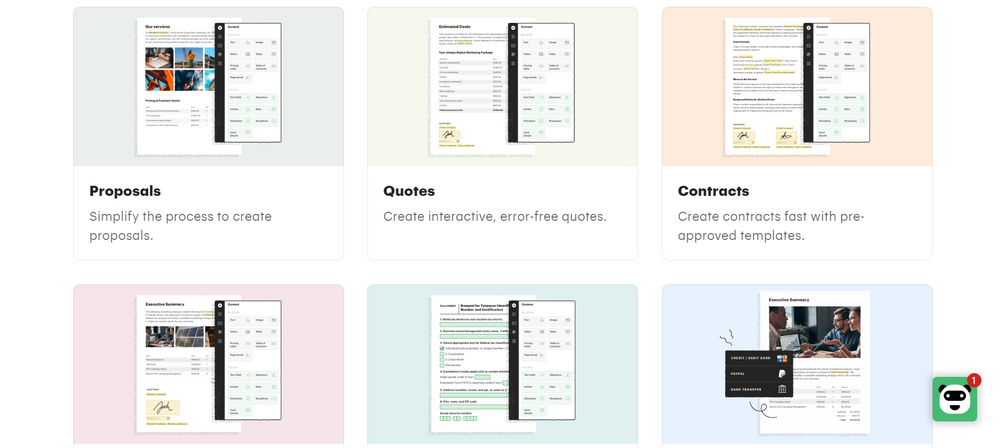 PandaDoc Solutions
The platform includes several solutions based on their use cases. All of these integrate with each other and with advanced tools, such as PandaDoc's own API and eSignature features.
When you visit the product's website, you will notice PandaDoc's solutions are divided into six primary tools. These are:
Proposals: PandaDoc prides itself on offering users the option to create, send, and eSign sales proposals directly from the app. You can use the error-free, pre-built templates and drag-and-drop your own elements, or start one from scratch. Every time a client opens or comments on a proposal, you can also get a notification, so you're always up to date with where in the process you are.
eSignatures: The platform includes a seamless electronic signature feature that allows you to collect eSignatures and track updates from any device. PandaDoc's legally binding software is also UETA and ESIGN compliant and works with HIPAA and SOC 2 Type II. Additionally, you can require your recipients to use passcodes and SMS texts as an extra security layer to better protect your information. Plus, you can process thousands of eSignatures for critical documentation using the platform's API solution.
Quotes: With advanced quotes, you can pre-configure products and services quickly, and market them by giving customers the power of choice. There are several options you can choose from directly from PandaDoc; for example, you can use pricing tables to change quantities and offer your clients multiple options or discounts. You can also track engagement and usage in real-time, and get notifications every time there is a new prospect. And, just like with other document types, you can create quotes using one of the many available templates from the PandaDoc library.
Forms: PandaDoc allows you to easily collect information and electronic signatures from suppliers, employees, and applicants, all from the same place. You can share forms using direct links or embeds, and create a variety of them using templates or the drag-and-drop builder. PandaDoc forms can also collect non-anonymous, qualitative client data and integrate it into a CRM. One thing to note, though: This feature is only available with the Business and Enterprise plans (explained below).
Contracts: The contract management solution can help you customize, negotiate, and sign contracts. You can use one of the many industry-specific templates, or build your own and reuse it as many times as you want. In fact, PandaDoc offers a sound library of pre-built clauses that are capable of integrating with CRM systems. You can also streamline approval workflows by creating pathways that eliminate the most common contract bottlenecks. Plus, all information you use in your documents is stored, so you can easily find them when you need them.
Payments: With PandaDoc, you can collect payments directly from your contracts—no matter if you're an eCommerce business or a multinational corporation. You can use eSignatures and start getting paid immediately via credit card, bank transfer, debit card, merchant accounts, Paypal, and other services. When combined with your accounting software (for example, Zapier—see integrations below for more info), this solution suite can help your customers follow payment plans using compliant gateways.
Other popular tools offered by PandaDoc include Notary (you can connect with an on-demand professional that can help you complete online notarizations), HIPAA compliance, and ASPI and SDK support.
PandaDoc Integrations
PandaDoc includes several powerful integrations to streamline your business processes and gain more speed and efficiency.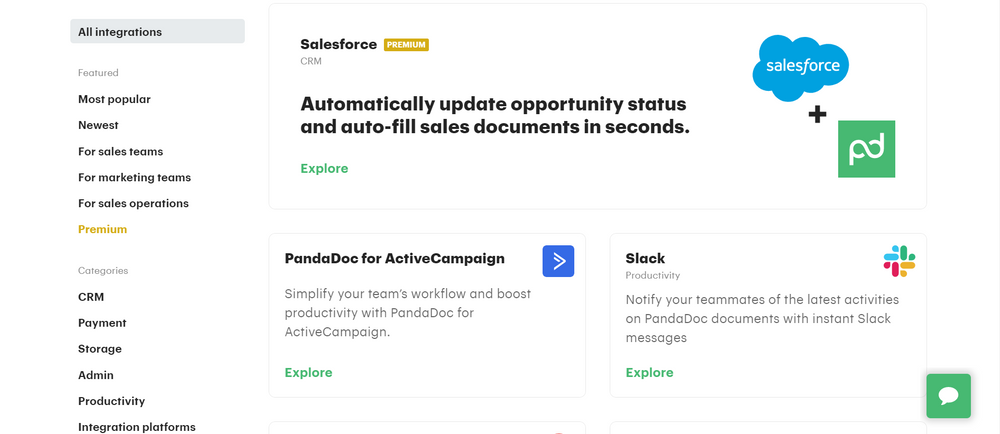 The most popular ones are:
HubSpot: You can create, send, eSign, and track all your documents using HubSpot CRM. For example, by generating and editing contracts in the latter and adding a legally-binding and enforceable eSignature functionality via PandaDoc. This integration makes it easy to auto-populate documents using standard and custom HubSpot fields while tracking records using PandaDoc's document analytics. Connecting both tools is also quite straightforward and requires no coding.
Salesforce: If you upgrade Salesforce using PandaDoc's eSign professional proposals, instead of having to copy-paste customer data into your sales document creation, you can just send docs with one click. This has the potential to automate the end-to-end workflow and produce consistent collateral much faster. All of PandaDoc's status updates are accessible in real-time, so you know who's interacting with what and when. As a consequence, all deal-related contracts, agreements, proposals, and conversations can be easily embedded within Salesforce.
Pipedrive and Zoho: Pipedrive is another popular CRM system and one that PandaDoc integrates seamlessly. You can, for instance, add document generation and eSigning capabilities to your workflow using the same tool. If you have a Pipedrive deal, you can use the content library to generate new documents and collect signatures in a snap. Quotes are also automatically auto-filled. The same applies to Zoho; PandaDoc allows you to, in fact, automate your entire sales cycle.
Other integrations: PandaDoc also offers robust integrations with monday.com, Sopper, Slack, Zoom, Microsoft Teams, Omniscient, Zapier, Zandesk, Google Docs, Stripe, Dropbox, and many other popular tools.
PandaDoc Pricing and Plans
PandaDoc is available through four plans, which vary slightly in price depending on whether you pay monthly or annually.
An initial free one (Free eSign) includes unlimited legally binding eSignatures and document upload and supports payments and a mobile app. The first of the paid plans is called Essentials, and it offers all the free plan features plus a rich media drag-and-drop document editor, access to templates and document analytics, and 24/7 chat and email support for about $19 a month. The Business plan, which costs $49 if billed annually, allows you to connect with CRM systems and Zapier, also gives you access to the content library and approval workflows, and supports custom branding. For an extra fee, you can use forms and bulk-send documents to your clients as well.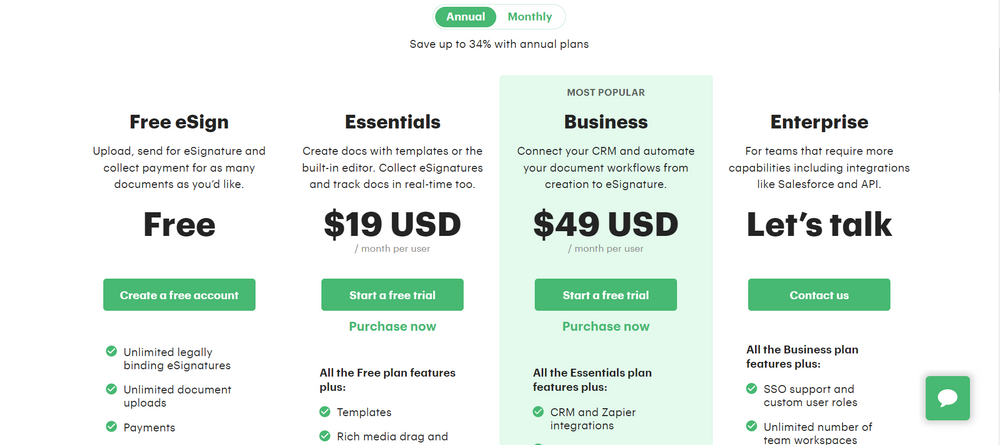 Lastly, there is an Enterprise plan that also adds SSO support and custom user roles, as well as unlimited team workspaces, notary, Salesforce integration, and API support (both of these for an additional fee).
The Disadvantages of PandaDoc
Now that we've covered the main features offered by this platform, it's time to talk about the downsides. Let's see what customers who have used PandaDoc have to say about the solution (we've divided the feedback into groups, so the downsides are easier to scan).
PandaDoc Con 1: Speed
Many users have reported PandaDoc can be slow when loading documents. This is an essential factor for organizations that handle multiple clients or files or those that need more speedy processes. Unfortunately, if the program is not loading fast, there's very little you can do other than wait.
PandaDoc Con 2: Unreliable Customer Support and Charging Policies
Unless you are on a Business or Enterprise plan, you might have some trouble getting in touch with PandaDoc's customer support. Many users have reported that subscriptions don't just auto-renew without warning, but in many cases, they have kept getting notifications and charge attempts after canceling free trials or recurring plans.
PandaDoc Con 3: Lots of Extra Fees
Several of PandaDoc's features are billed separately, no matter which type of plan you have; for example, their forms, bulk sending capabilities, Salesforce integration, and API support. Others, like affiliates, are only available for yearly subscribers and not those that pay monthly. You need to carefully read what's included for whom before you decide to purchase a plan.
PandaDoc Con 4: You Can't Duplicate Proposals
Although this was a feature in previous versions of PandaDoc, since 2022, you are no longer able to duplicate proposals. Instead, you need to create them from scratch or use templates that are difficult to modify. This is one of many feature changes that were released without proper warning, which has seemingly confused many users.
PandaDoc Con 5: Not a Comprehensive Platform
Many people who require document management capabilities would also like to have a comprehensive platform that allows them to access other functionalities. For example, the ability to chat with customers, track billable hours, create easy invoices, and follow tasks and proposals using calendars. These are not tools that PandaDoc offers.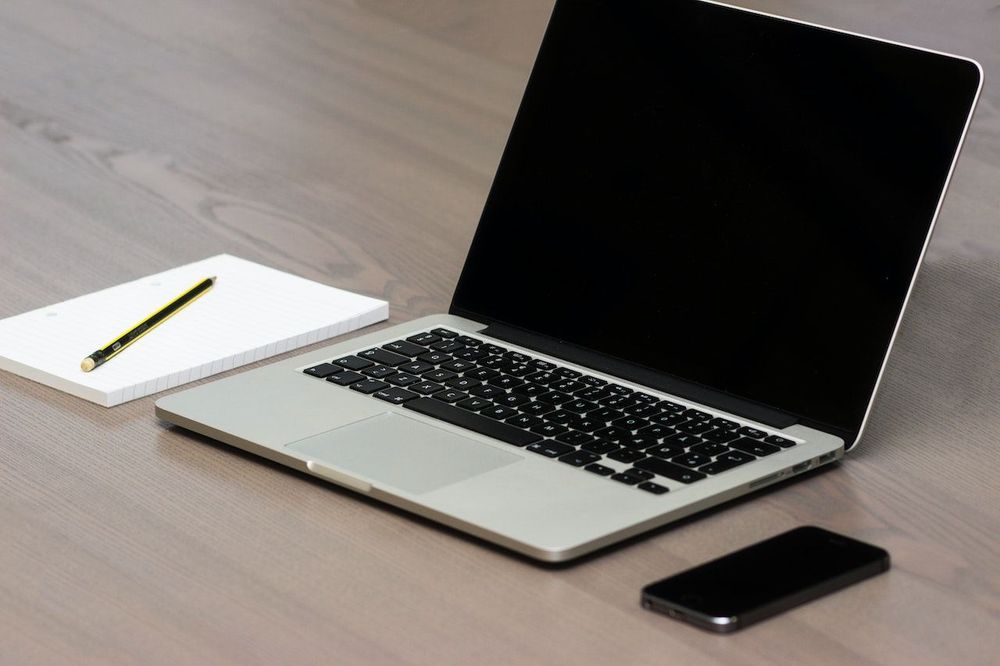 The Best PandaDoc Alternatives
Suppose you're considering using PandaDoc for your company or project. In that case, it's always a good idea to research what other solutions offer similar features—and think whether they might be a better fit for your business model.
After careful consideration, we are presenting you with four PandaDoc alternatives and competitors. We took a few things into consideration to make this selection. Firstly, we tried to match PandaDoc's functionality. Then, we kept the solutions that were in a similar price range. And lastly, we excluded the tools that had very poor reviews. So, here are our top picks.
1 - Indy
Indy is a tool designed with freelancers in mind. This lightweight yet powerful solution includes nine solid tools that are capable of interacting with each other to help you manage your business all from a single location.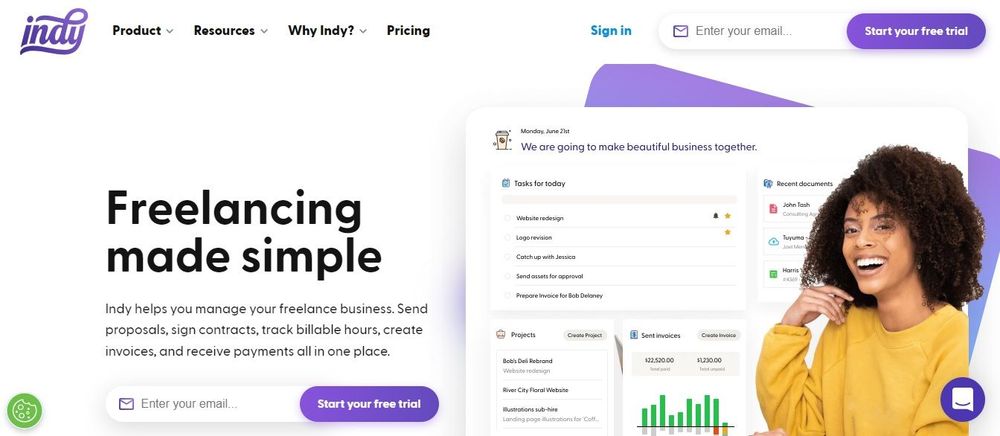 Indy's Features
As we mentioned, Indy offers nine features or tools. All of these integrate with each other to unlock advanced capabilities. For example, you can connect your proposals with your contracts and these with your invoices. Or you can add tasks and time tracker blocks to your calendar. Here are Indy's features in a little more detail:
Calendar: You can schedule meetings and keep track of everything that's happening around your business on a day, week, or monthly basis. Indy's calendar also syncs with Google, so you can easily see what's due.
Chats: Communicate with one or multiple clients and other professionals in real time, and share files, tasks, and documents efficiently.
Contracts: Indy includes a simple but powerful editor that allows you to create, sign, and send effective agreements in minutes. The documents can also be populated with dynamic fields, such as client data, tasks, and time invoices.
Files: Share, revise, and track files so you can coordinate feedback and approval with your clients for all files. All exchanges are also recorded within the platform, so you can always go back to previous agreements.
Forms: Gather project information, capture and grow your leads, and request client testimonials, all using pre-built or custom-built forms that easily integrate with the rest of the platform.
Invoices: Generate and send invoices directly from Indy so you can get paid faster. The solution supports many payment systems, such as credit and debit cards, wire transfers, direct deposits, checks, and more.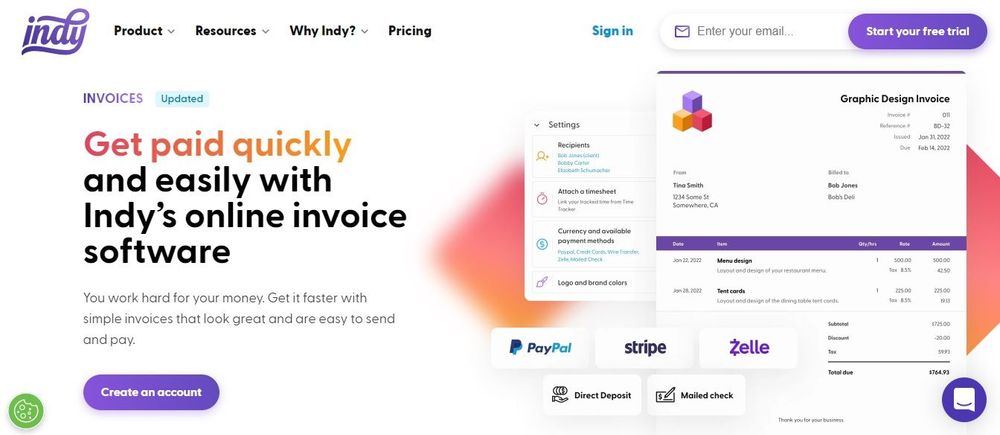 Proposals: Start working on new projects with engaging proposals and estimates. You can explore an extensive collection of sound templates or create your own documents, and monitor all exchanges from your Indy dashboard.
Tasks: Keep track of all your work using a simple yet highly comprehensive task management system. See what's ahead and explore to-dos using lists, boards, or connecting activities to your calendar.
TimeTracker: With Indy's time tracker, you can record and report your work hours and get paid, all from the same tool. You'd be surprised how much time goes un-invoiced without this option!
Indy's Pros
Indy is a vast tool and integration suite that allows you to control every aspect of your daily work routine. From creating and sending proposals to invoicing your customers, you can also easily share files, sign documents, and fulfill contracts safely. Even Indy's free plan includes unlimited use of the platform's tools, and the company has promised this tier will remain free forever. Indy truly makes complex processes simple, saving your small business time and effort.
Indy's Cons
Although Indy is an all-in-one productivity tool, the platform has been designed to be easy to use. In consequence, it does not include advanced client management capabilities or the ability to export documentation easily. However, the team is working on both things.
Indy's Plans
Indy has a very simple model: You have a free plan and a Pro plan. The first one includes proposals, contracts, invoices, projects, forms, calendars, tasks, time trackers, and up to 10 GB of file storage. The company also offers email support for this plan's users.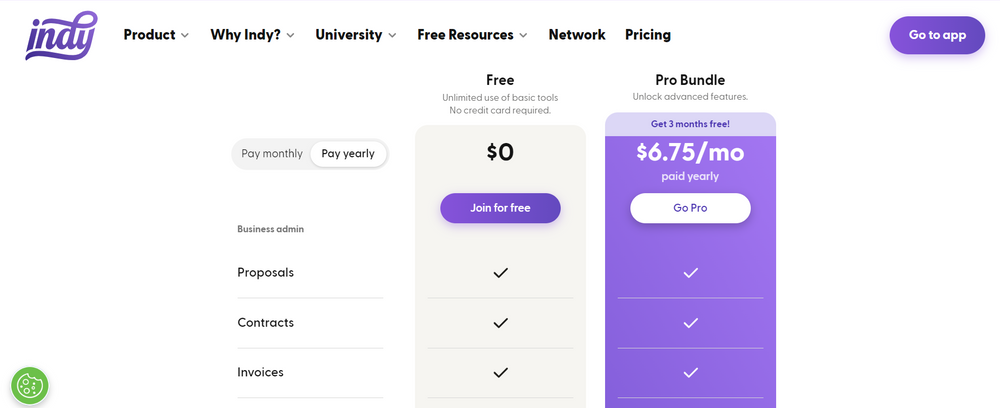 The Pro plan has all of this plus 1 TB storage, support for recurring invoices, Zapier integration, Google Calendar sync, and embedded forms. You can also white-label the solution and add custom fonts. On top of email support, you also get live chat support.
Indy vs. PandaDoc: The Verdict
Indy offers several powerful tools that can help you manage your work more efficiently. Their Pro plan costs just $6.75 a month, which is just a tiny portion of what you'd have to pay for PandaDoc. In short: You get more for less, as well as several features PandaDoc does not include nor is planning on adding.
2 - Proposify
Proposify is a proposal software focused on removing bottlenecks. This app is mainly dedicated to helping teams close sales. In fact, the company claims their tool is able to close 2x the industry average! One of the reasons behind this number has to do with Proposify's ability to create mistake-free documents based on solid templates. The solution also offers more visibility and lead insights through a comprehensive and easy-to-use dashboard.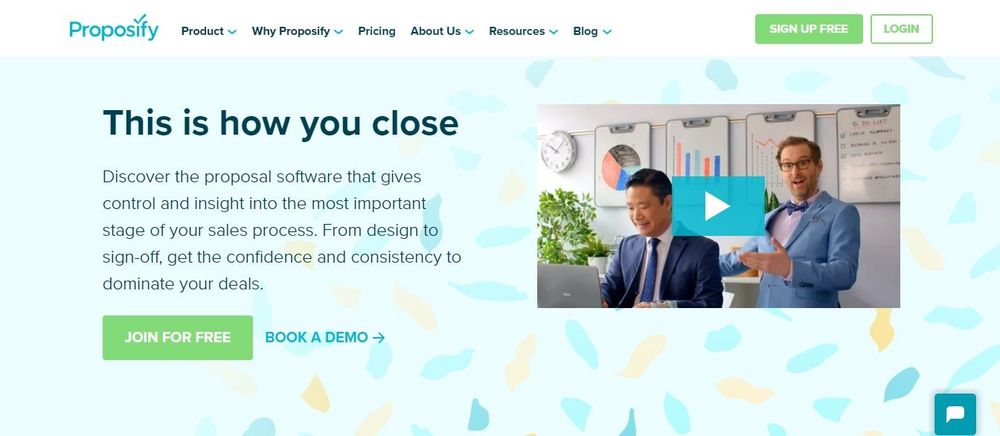 Proposify's Features
Proposify includes a good range of tools, which are grouped into three categories: Content and brand management tools, insight tools, and client experience tools. Let's go through these in a little more detail.
Content and Brand Management Features: These tools aim to protect your documents and proposals from inconsistencies and inaccuracies. One of their main elements is a content library that keeps all pre-approved assets and templates (such as product descriptions, graphics, and case studies) neatly organized. There is also a design editor so you can apply your own style for all sale documents, and a few CRM integrations to drive a degree of automation. Proposify also supports roles with different approval permissions.
Insight Features: You can use the Snapshot tool to get a general view of a proposal and monitor your rep's progress from kick-off to sign-off. Proposify includes good metrics to understand and analyze interactions, as well as notifications, reminders, and a pipeline tool so you can keep all deals in order.
Client Experience Features: Once you send a document, you can get customers to sign them using electronic signatures. The platform also supports interactive pricing (so you can add discounts, fees, and taxes easily) and a client preview that allows you to customize the emails and links you send out. Plus, Proposify's interface can be translated into 15 different languages.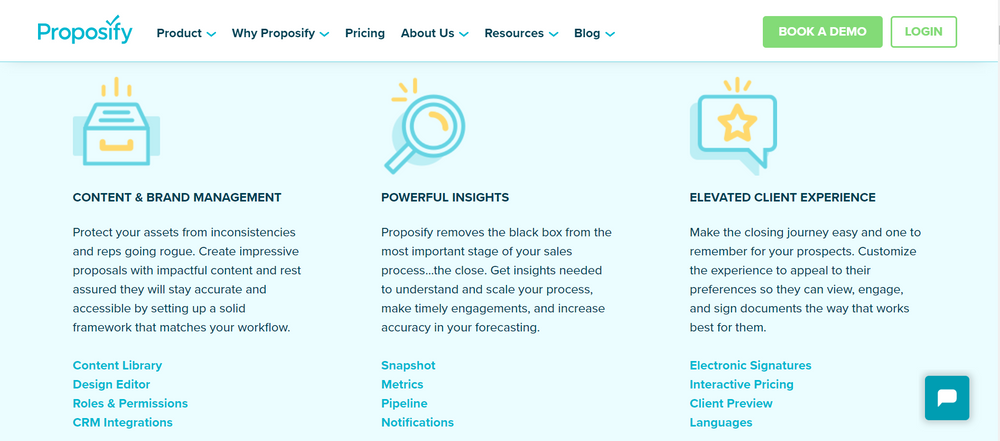 Proposify's Pros
Proposify is a good proposal software that was created to give sales teams more control and visibility over the closing of deals. The solution offers a demo trial and supports custom branding—something that can help documents look more professional. There is a good range of templates to choose from, and overall, all included tools are easy to use and intuitive.
Proposify's Cons
Although there are a lot of customization options you can choose from, the tool only supports a narrow range of integrations. The platform has no bulk export, and you cannot export into Microsoft Word. Some of the controls are also not particularly straightforward; for instance, many users have reported that editing proposals and templates could be made more accessible. Lastly, there is no "a la carte" option to create a custom or Enterprise plan.
Proposify's Plans
Proposify has two plans: A Team plan and a Business plan. There is no free plan, although you can ask for a demo.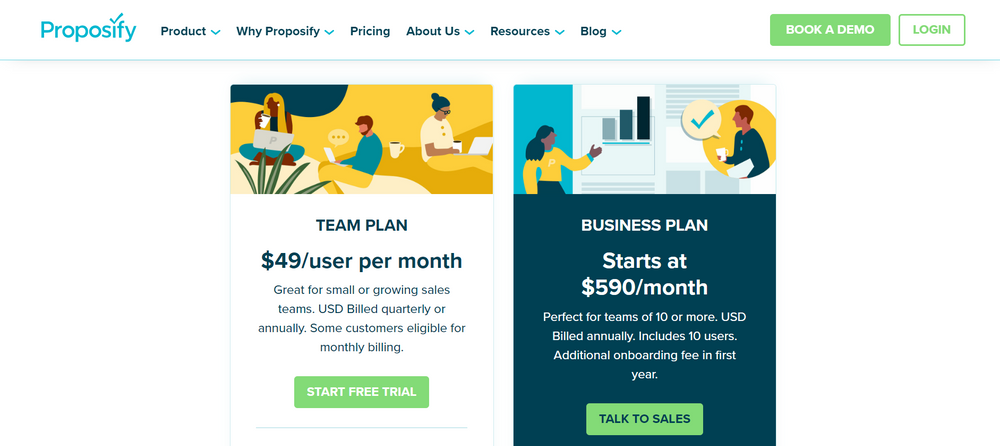 The Team plan costs around $49 per user per month and is billed quarterly or annually. It includes unlimited documents, custom fields, variables, forms, and standard integrations (not including Salesforce). The Business plan includes everything mentioned just now, plus premium support and onboarding, Salesforce integration, roles, permissions, and approval workflows. This plan starts at $590 per month.
Proposify vs. PandaDoc: The Verdict
Proposify is a little more limited compared to PandaDoc when it comes to features, as it focuses more on closing deals and keeping track of proposals. The price tag is much higher, too, with Business plans starting at a whopping $590 a month. This is your only option if you want phone and Zoom support, onboarding services, and more advanced integrations.
3 - Qwilr
Qwilr is a web-based proposal system committed to delivering excellent buyer experiences. The tool can help you create beautifully designed collateral that also supports interaction and aids you in closing deals thanks to its dynamic pricing, eSign, and payment system features. Qwilr also has good integration with CRMs and can scale as your business does.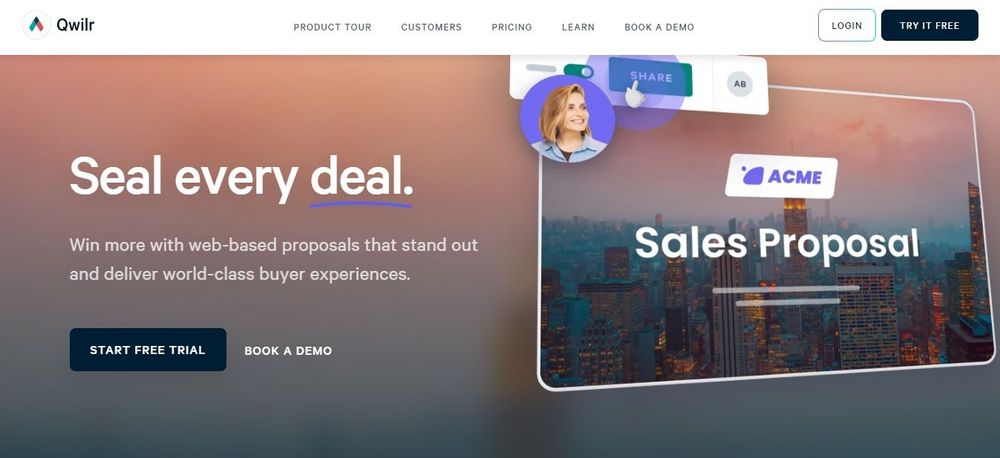 Qwilr's Features
Many of Qwilr's features are centered on automation and effective proposal creation. These include:
Custom Proposals: The platform can help you create custom proposals in just one click, including dynamically personalized collateral that uses deal variables taken from your CRM of choice.
Pre-Designed Documents: Qwilr includes beautifully designed documents that require no specific skills to use. All you need to do is open them in the editor and choose the different pre-made building blocks.
Interactive Quoting: This feature allows you to eliminate the infamous back-and-forth that follows the sending of a quote. You share one with a customer, and they can accept it, eSign it, and pay all in one workflow and from mobile devices or computers.
Notifications: With page notifications, you can immediately be made aware that someone has seen your document. The platform also creates instant analytics to give you more insight into customers' behavior and let you know if a lead has gone cold.
CRM Support: To keep consistency, Qwilr uses CRM data as the source of truth, so you can add pricing information and data that is pulled directly from Hubspot, Salesforce, and the platform's own API.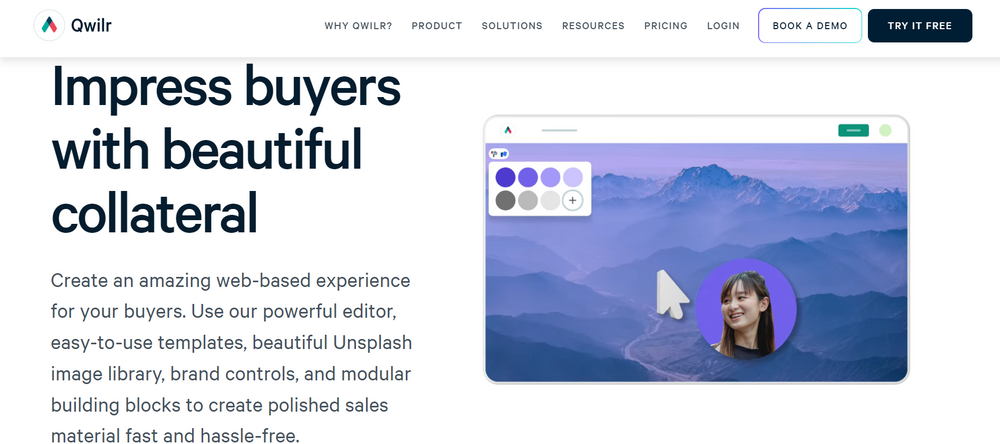 Qwilr's Pros
Qwilr offers good customization options for the document creation process, which makes it an excellent tool for sales professionals. The software also supports the creation of beautiful proposals, documents, and pitches to improve the sales process. Customer service has also been reported to be quite good, replying to users quickly and offering prompt solutions.
Qwilr's Cons
Some specific features that are offered by other solutions on this list are missing for Qwilr. For example, the platform has no support for referral schemes. Sometimes, customizations seem to be limited, offering what the platform considers a beautiful design with little flexibility. Some users have also reported accessibility issues, particularly for the customers receiving the documents (such as the text being too small and difficult to read).
Qwilr's Plans
There are two plans available: Business and Enterprise. For $35 a month, Business supports a web proposal builder, dynamic pricing tables, eSignatures and payments, proposal analytics, and Hubspot integration. For $59, the Enterprise plan also includes account managers, a custom domain, team permissions, and Salesforce integration. There's also an option to add API support for an extra fee.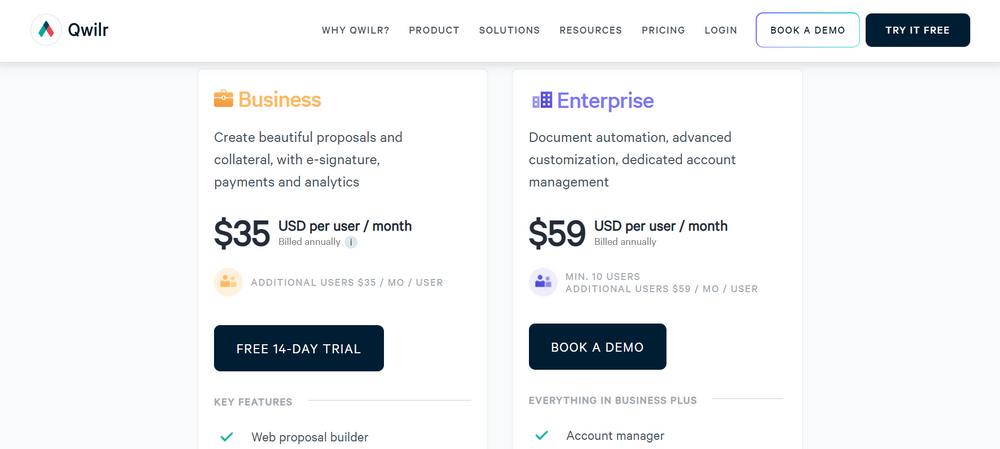 Qwilr vs. PandaDoc: The Verdict
Qwilr definitely simplifies the process of creating documents and proposals you can confidently share with customers. However, when looking at the higher price of its plans, there are several features that are just missing. This tool is better suited for large teams that don't require much customization, as small businesses would probably be unable to afford this solution.
4 - Oneflow
Oneflow is a tool designed to make digital contracts work faster. This platform allows you to automate the entire contract process, from creating the documents to sending them to get digitally signed and following up on their progress. Oneflow connects with many apps, such as Hubspot, Teamtailor, Microsoft Dynamics 365, Zendesk Sell, and more.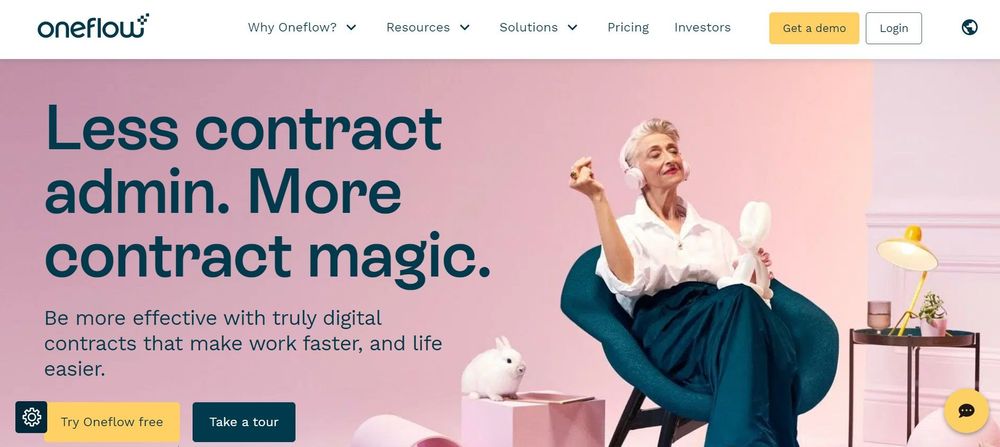 Oneflow's Features
Oneflow has a good range of features that focus on making the contract workflow completely digital. These include:
Templates: Oneflow offers pre-built contract templates you can easily customize to meet your needs. You can do this using a simple but effective editor that includes several components and supports video and other rich media formats. You can also open or lock up certain parts of your template to control which signers or colleagues can edit what.
Version Control: All templates store different versions, so you can be sure you're always using and sharing the one that is up to date. You can say goodbye to incorrect or old documents!
Live Edit: With Oneflow, you can easily edit contracts in real-time—and even after they've been sent! Plus, all edits and amends are saved in the audit trail.
Interactive Fields: You can allow participants to fill in fields and product tables and make automatic calculations to offer discounts.
eSignatures: Oneflow documents support compliant, legally binding advanced eSignatures, on any device and even for Nordic countries, so you can be sure your B2B contracts will be secure.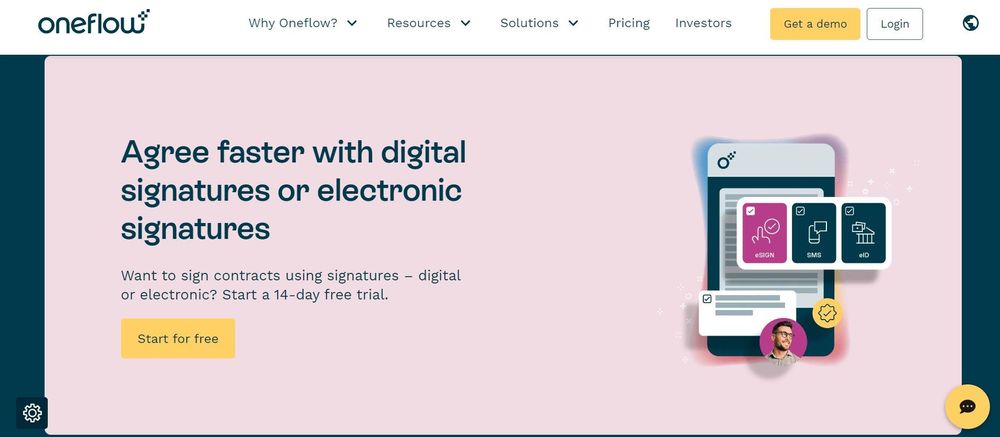 Oneflow's Pros
Oneflow is easy to learn and comfortable to use. You can send different types of contracts and agreements with just a click and keep track of all changes. The platform also supports good integrations and provides a good user experience for administrators, clients, and external parties.
Oneflow's Cons
Because Oneflow supports different roles and access levels, some people have reported difficulties setting things up initially. You'll have to make several decisions regarding user and data permissions.
Oneflow's Plans
Oneflow offers four plans. There's a free plan that includes PDF contracts, audit trails, comments, dashboards, and data portability. Then, there's an Essentials plan for $17 per month per user that also includes digital contracts, insights, templates, workspaces, and calendars. The third option is the Business plan, which includes data fields, tags, life cycle, data retention, and some premium integrations (paid) for $45 a month. Lastly, if you need to support roles, groups, SCIM API and SSO, you can contact the company to create a custom Enterprise plan.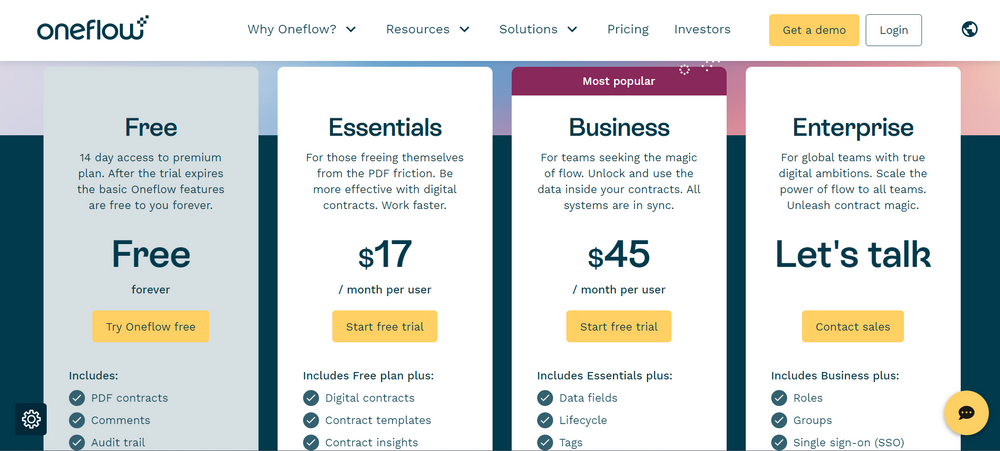 Oneflow vs. PandaDoc: The Verdict
Most Oneflow users appreciate how easy it is to set up and use the platform. The tool supports some good integrations and has effective templates. However, if you want access to the more advanced functionality, you will need to purchase a bigger plan. Compared to PandaDoc, the latter offers more for roughly the same cost.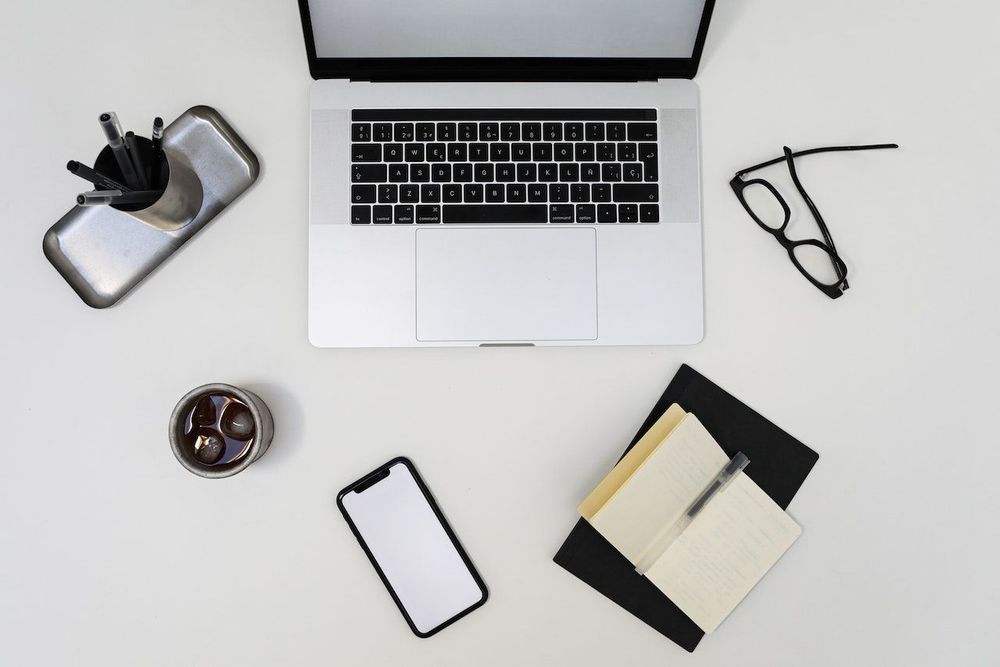 Conclusion
We've gone through what PandaDoc is good at doing, what it struggles with, and what are the best alternatives. As we've seen, the tool offers a good range of features. However, as we wrap up, it's worth keeping in mind that PandaDoc and most of the alternatives you can find when searching online only tend to include features that relate to digital contracts—and none that allow you to take complete control of your business.
If you're looking for a one-stop shop that allows you to manage not just proposals and contracts but also calendars, tasks, time trackers, forms, invoices, and much more, you should consider Indy.