A convincing and professional proposal is the key to landing new clients, growing your business, and selling your services. As a freelancer, your proposal outlines what you can deliver to a client to solve their business problem, featuring market research, detailed budgets, and an overview of your strategy. It's the one document that will launch your entire working relationship with your client.
Once a proposal has been sent, it's up to you to follow up, compile an estimate and invoice, arrange for the relevant signatures, and track the progress of your pitch. The entire proposal process can be daunting (not to mention time-consuming), which is why many freelancers and small businesses turn to proposal management software.
In this article, we'll cover what proposal management is, how it works, and which solutions you should consider as a freelancer or solopreneur.
What is proposal management software?
Proposal management software is a technology-based program that enables the creation, organization, signing, and archiving of business proposals. Depending on the nature of the software, businesses can use proposal management software to collaborate, obtain e-signatures, track progress, and identify roadblocks to finalization. The core features vary from solution to solution, but even the most basic solutions offer proposal editing and submission tools.
The key benefit of proposal management software is that it shortens the time it takes to create and deliver a customized proposal to a prospective client, improving the efficiency of the entire proposal process. For freelancers with limited design skills, the software can also provide a professional, branded template to use.
Proposal software will:
Assist you with creating a proposal from a template with all of the necessary fields;
Digitally send proposals to clients;
Provide clients with the ability to quickly and easily request revisions;
Let clients accept and e-sign proposals.
Proposal management software features
Proposal software streamlines and automates the proposal process by enabling users to quickly and easily generate, share, and track their proposals. Features can vary from solution to solution, but you can expect to find features like:
Design capabilities: Proposal management software will often enable users to add their own branded content to proposals or to customize the colors, fonts, and general look and feel using pre-made or blank templates. This capability ensures that proposals look professional and presentable at all times.
Templates: Speaking of templates, most proposal software tools feature a number of pre-built, customizable templates for emails, cost estimates, and of course, the proposals themselves. Using templates not only ensures that proposals look more professional but also ensures that you never miss important details or include too many items that aren't needed.
Integrations: Proposal software can often integrate with CRM, accounting, or invoicing capabilities, which helps you manage the entire sale from start to finish.
Electronic signature: All proposals that are approved need to be signed off. Most proposal software tools come with e-signature capabilities that help move the entire proposal forward without the hassle of physical paperwork while maintaining a digital record.
Tracking and backup: Proposal software will help you track your proposal, which will give you some insight into your win rates. It also creates a digital backup of your communications that can be used in the future or analyzed to make improvements.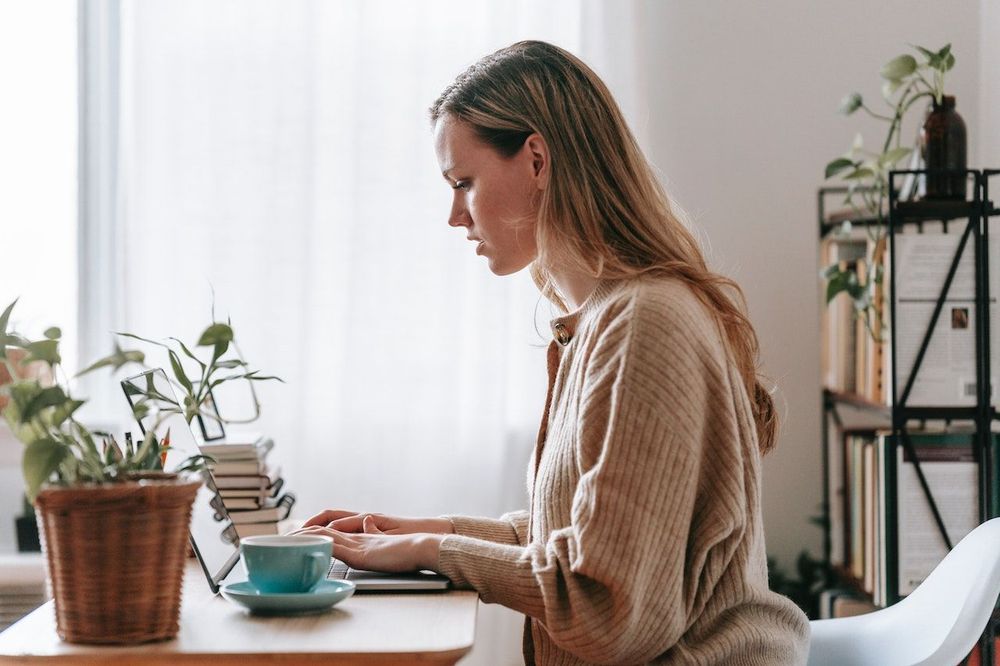 The benefits of proposal management software
As a freelancer or small business owner, time is of the essence. Pitching and sending proposals is the key to obtaining new business, but you also need to maintain a balance between selling and promoting your business and doing the actual work for your existing clients.
Crafting a proposal can be a time-consuming and complicated process. Online proposal software simplifies and automates the mechanical aspects of proposals to save time. All aspects of creating and handling a proposal are handled within an all-in-one sales platform.
There are benefits for clients too. They can easily review and accept proposals as well, which saves time on their side as well (and gives your business a competitive advantage over similar businesses).
The advantages of proposal management software include the following:
Proposal templates save time
Building a complete proposal from scratch takes a lot of time and effort. There are several free Word document proposal templates online, but even editing and re-editing those templates takes time. You might not like the end result either, especially if you have to convert the template manually to PDF and send it as an attachment.
Unless you are a wiz at graphic design, you stand to benefit a lot from the all-in-one content creation suite of a proposal management tool. These tools feature easy-to-use templates and a huge selection of fonts and tools to create stunning proposals in minutes. You can leave a great first impression on every client with minimal effort.
Content management tools keep everything in one place
Running a business means that you need to juggle a lot of information at all times – from testimonials to proposals to research. Proposal software makes it easy to keep all of the information related to pitches in one single place, so you can access it and refer to your past proposals at any time instead of clicking through various folders.
Speeds up change requests
Once a proposal has been sent, the client will likely get back with a few change requests or next steps. Rather than spend days emailing one another back and forth, proposal management tools enable your prospects to leave messages or submit revisions within the proposal itself. You'll receive notifications of the changes right away, and revisions will only take a few moments.
Increases your odds of success
It's not enough to send proposals. They need to be accepted! By adding branded design elements and using a professional, personalized format, you can improve your success rate as a freelancer or business. Personalization is particularly important as it proves that you care about the client and their business.
By gaining the ability to keep all of your proposals in one place, you can conduct analysis and determine which formats and content have the highest success rate.
Templates have legally binding electronic signatures
No one wants to print, sign and scan paper documents anymore, especially since so many people work remotely. Prospects may even drag their feet because they can't face the hassle of dealing with the paperwork.
Proposal management software will let you add an electronic signature field to take the headache out of accepting a proposal. Electronic signatures are secure and legally binding, with audit trails attached to protect both parties.
The convenience of digital proposals and e-signatures makes it easier for customers to say yes, quickly, and most will sign the proposal within a day or two of receiving it.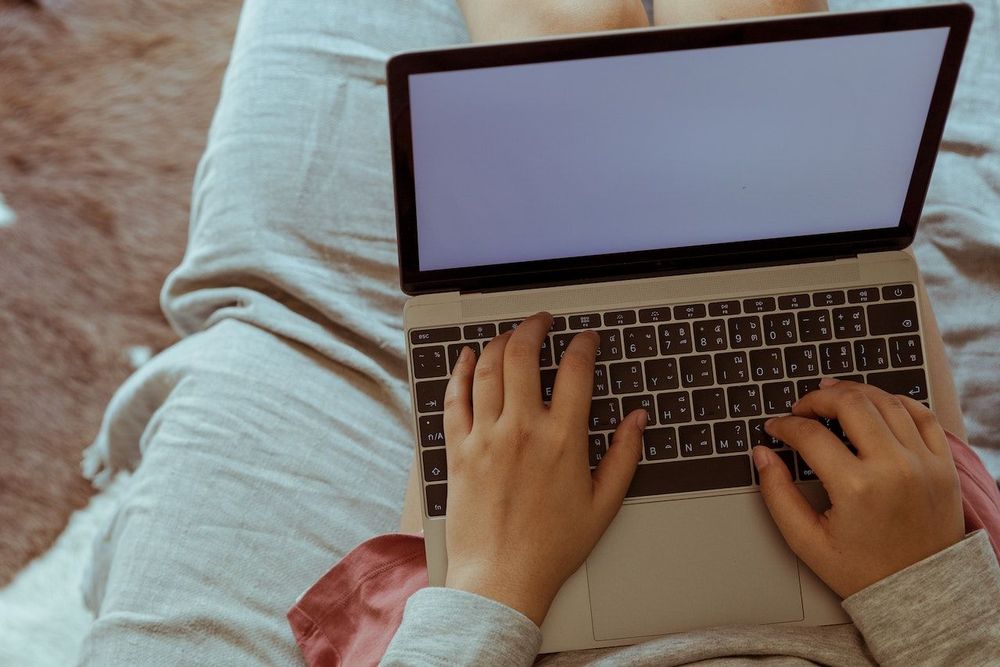 Track capabilities
Proposal management software gives you insights into where you stand with various clients and the best way to move forward. Tracking interactions are very useful when several prospects need to examine and approve the proposal in order to move to the next stage of the project. Proposal management software makes it easier to determine who to follow up with, why, and when.
Set automatic reminders for clients
Clients may require additional internal approvals or simply forget about making formal approval. Proposal management software can send your prospects gentle, automated reminders if they don't follow through. This saves you the time of following up with clients and ensures that deals keep flowing in. Some solutions also offer varying levels of approval rights so that you can speed up the process and ensure that all of the relevant stakeholders have seen, interacted with, and accepted the proposal.
Proposal management software may also include project alerts that indicate when a customer has opened an email or document, making it easy for you to follow up with a quick phone call.
Depending on the solution you use, you may even gain the ability to view which elements the prospect interacted with the most or glossed over entirely. The review will help you determine which parts of the proposal to skip or potentially clarify during your next conversation with the client.
Improved communication
Some prospects take months to convert. As time passes, you may forget about the interaction entirely. Proposal software keeps track of your proposals, so you can return to previous interactions and pick up where you left off.
Proposal management software will also ease the burden of communication by automating specific messages and identifying potential blockers.
If you work with a team, your proposal software will even offer opportunities for enhanced internal communication and collaboration. Team members and collaborators can comment directly on the proposal and make improvements without relying on back-and-forth email communication.
The best proposal management software for freelancers and small businesses
We've already covered the basics of proposal management and its benefits. As a freelancer or small business owner, you need to weigh up the cost, functionality, and capabilities of your proposal management software to match your own goals and needs.
You probably have a few clients and a handful of collaborators or team members and don't need an enterprise-grade proposal management system that a sales house might use to churn out hundreds of proposals every day. It's also important to keep your budget in check – most small businesses, solopreneurs, and freelancers do not have the cash to spend on dozens of disparate software solutions, even if they are all useful.
Instead, look for a proposal management solution that offers more than just proposal management. This will not only reduce costs but ensure that all of the features you need to run your business come together in one single dashboard and solution.
There are several proposal management tools on the market, but Indy was designed with freelancers and small businesses in mind. Unlike many of the leading proposal management solutions on the market, Indy is designed to assist freelancers, solopreneurs, and SMBs with all aspects of their business, from marketing to email communication to contracts and billing.
Proposal management is just one of the cutting-edge features on offer with Indy. As a tool, Indy is easy to use and highly affordable. You can use Indy to create proposals with cost estimates that automatically turn into invoices once approvals have been received. This means you can capture all of the billing details and automate the entire process without emailing your clients back and forth to facilitate the payment process.
Indy's free forever plan comes with the ability to generate 3 proposals, invoices, and contracts each month, plus unlimited access to task management, forms, chats, time tracking, and an intuitive calendar. The Pro plan (at only $9 per month if you purchase an annual subscription) comes with unlimited access to proposals, invoices, and contracts, plus powerful integrations, workflow automations, white labeling, custom branding, and a host of other useful features to take your business to the next level.
There are also several useful resource hubs on the site that can be accessed to improve your proposals (and your business in general). Indy comes with Google Calendar sync, time tracking tools, Zapier integration, embedded forms, and a host of other robust features for freelancers and small businesses.
Wrike is a professional project management solution, but it comes with proposal management software and works management tools that can be useful when you are juggling multiple tasks and dashboards. Proposals can be customized and organized according to your needs. There are also paid options for teams to collaborate with one another on proposals within Wrike.
There is a large library of proposal creation templates and automation for planning, execution, and approvals. Users can create custom reports to boost proposal information and integrate with more than 400 apps, including Slack, Dropbox, and Microsoft. The free version is quite basic, with limited automation and customization options, which is why it's a good idea to opt for one of the paid plans, which starts at $9.80 per user per month.
Wrike targets companies of all sizes, but it's often used by larger, tech-based companies that require strong project management features across multiple team members.
Proposify was designed to help businesses create and track proposals, quotes, and contracts and has e-signing capabilities to facilitate quick acceptance and approvals. It comes with a handy design editor that enables users to build proposals and maintain company branding across all of their documents. Proposify's design editor also features templates for specific industries, e.g., advertising or construction.
The tool is popular because of its numerous features, including its legally binding e-signature tools that enable clients to sign documents digitally on any device. Clients can input information straight into the document, simplifying the entire approval/rework process.
Document tracking shows exactly which parts of the document the client was interacting with and when they opened it. You can also build a content library with descriptions, fees, images, and more, and the tool can be integrated with the likes of Stripe, Trello, Slack, and Pipedrive. Proposify costs start at $19 per user per month.
On the downside, Proposify isn't an end-to-end business solution, making it more suitable for sales-driven businesses that send a lot of proposals every day.
Bidsketch is a proposal software tool used to create professional proposals. Clients can use the e-signature feature to sign documents digitally and keep track of their projects on a custom client landing page created directly in Bidsketch.
Bidsketch is a real-time-saver. You can reuse proposal templates and price your items and designs easily. There is also a useful content library with samples you can draw on for inspiration. The real differentiator is its up-selling feature, which gives you the option to make pricing items optional or even an automated part of a sales document. Users receive notifications when documents are opened, but the analytical functions are limited.
The downside of Bidksetch is that it doesn't have a method for exporting input data, which means you will need to purchase additional software to track your proposals. It's also on the pricier side, with freelancer plans starting at $23 per month.
QuoteWerks is far simpler than the other tools on this list. There are very few bells and whistles to its simple interface and design, but the tool will streamline proposal creation via a desktop app that closely resembles spreadsheet tools like Excel.
QuoteWerks is an effective solution for freelancers who want something that is simple to use, but it doesn't come with a lot of content management options. The templates are highly customizable, but you are essentially working off a blank slate, which can be intimidating for some. You can't edit the document's design or use a content library to improve the appearance.
On the other hand, its integration options and built-in Outlook support are nothing short of outstanding. There are shipping integrations, payment gateway options, leasing integrations, API, SDK, add-ons, and optimal integrations with Zoho CRM, QuickBooks, Sage 50, Cisco, Autotask, and more.
QuoteWerks starts at $15 per user per month.
PandaDoc is a multi-functional document management tool that lets businesses negotiate, customize, and e-sign contracts and proposals. It's good for document and project management, with customizable user-role management and approval processes.
PandaDoc can be integrated with Salesforce, which means you can combine powerful CRM and selling functionality with its document management capabilities.
PandaDoc automation provides detailed insight into contracts, expenditures, and revenue. You can pull your customer data from your CRM and transfer it to a new contract without manual data entry.
If security and confidentiality are important to you, you'll be pleased to know that PandaDoc is GDPR, FERPA, HIPAA, and SOC 2 Type II compliant in terms of security compliance and standards.
PandaDoc integrates with HubSpot, Zoho, Copper, Zendesk, Nimble CRM, Sugar CRM, PayPal, Quickbooks, Slack, Gmail, and a few other tools through Zapier, although Zapier connections are limited to paid accounts only.
The main disadvantages of PandaDoc are its steep learning curve and a lack of simple automation features, particularly in terms of the content editor. PandaDoc has a limited free version, and paid plans start at $19.
Qwilr was designed for small to medium teams, which is why it doesn't place a lot of emphasis on managing sales funnels, customer lifecycles, or workload. It is a good solution for small businesses and freelancers that want to send proposals and quotes, but it doesn't place a lot of emphasis on document management.
Qwilr offers a fully interactive, mobile responsive web page for displaying your proposals alongside embedded content, like videos and Google Maps.
You can start with a blank proposal or use a customizable template. In terms of the user interface and functionality, it's similar to PandaDoc. Qwilr comes with extensive, in-depth analytics, including an analysis of time spent on an individual block of content, clicks, and more. It also offers CrazyEgg and Hotjar integration.
There are a few disadvantages to Qwilr, including text and formatting issues when converting to PDF. You also will not have the ability to import Google Docs to the tool, and admittedly, the webpage proposal format won't appeal to every freelancer (or their clients).
Pricing starts at $75 per month for up to three users or $490 per month for ten users.
Better Proposals comes with great customizability, multiple proposal options, and trackability that makes it easy for anyone to create a high-converting proposal in minutes. Better Proposals comes with automated notifications and an engagement tracking system so you can follow up at the right time. There's also the option to add notifications whenever a proposal is downloaded, signed, or paid.
The UI is clean and streamlined, and the solution is highly secure, with a short learning curve that can be completed in no time. There's a legally binding digital signatures tool attached to reduce turnaround and invoicing times, as clients can sign off a proposal from anywhere in the world, from any device.
While all this sounds good in theory, there have been a few negative reports over time. Some users have said that the system is too clunky, with several interconnected but broken explanation links. The support team is UK-based, which makes it difficult for US-based businesses to get the help they need in their time zone.
Better Proposals' pricing starts at $19 per month for a starter package and $49 per month for Premium users.
Proposable enables businesses to create, edit, track and sign proposals using a simple drag-and-drop proposal template tool. Teams can collaborate through internal comments, while an integrated e-signature workflow helps clients sign and initial proposals digitally. Countersigning is also supported, and there is a built-in acceptance workflow to push your proposal through the necessary process.
The templates are streamlined and easy to use, so you can display your services, images, and costs in a neat and readable format. Proposable offers detailed analytics and manager approval features so that you can review and revise your proposals, and there is a handy text and email notification system so that you're never out of the loop.
Proposable is a little hard to customize and navigate, and the mobile contract layout is less than readable at times, but it will work well for teams that want greater insight into the proposal process.
The pricing may be a little steep for freelancers and solopreneurs at $39 per month per user.
Prospero has several built-in content generation and reuse tools so that you can create proposals quickly and easily, including ready-made content for freelancers. Add your logo, videos, tables, charts, and images, and store your completed proposals directly in the cloud.
Like many of the other tools we've looked at, Prospero offers notifications on client activities, including how many times a proposal has been opened and how long they spent reviewing it.
Integrations are very limited, but you can integrate with top accounting software solutions like QuickBooks or FreshBooks so that you can create and send an invoice and accept payment from a client.
Pricing starts at $75 per month for three users.
Qvidian describes itself as Request For Proposal response software. Its primary selling point is its innovative database feature that enables you to store approved proposal content and RFP responses in a single, accessible library.
Teams can collaborate with one another through message threads, and the tool is compatible with both Word and Excel. The interface is quite cluttered, though, and it's not as intuitive as you might like. The learning curve can be time-consuming due to the complexity of the various features, so unless you have some IT experience, you may find it a little confusing.
Because Qvidian focuses on larger businesses, no pricing is available online.
Like Qvidian, Rfpio is best for businesses and industries that follow a formal Request for Proposal process. You can upload documents and spreadsheets from Word, Excel, or PDF and then export content back to the format of choice or in the template provided by the RFP. The project management feature allows you to track the progress towards completing the RFP, and Rfpio integrates with other tools, including leading CRM and payment systems.
There is a free 14-day trial if you want to give Rfpio a shot, and pricing starts at $25 per month.
Nusii is a proposal software tool designed for creative businesses. You can create and track your proposals, utilize an innovative notification system, and take advantage of an online signing tool to streamline the entire proposal process.
There's a very interesting added bonus to Nusii – they donate 1% of their revenue to next-generation carbon removal technology. If sustainability is important to you or your clients, Nusii is a great option. If security is a priority to you, you should note that Nusii doesn't use tracking cookies and is fully GDPR compliant.
Clients can read, accept, and sign their proposals directly in their browsers. The e-signatures are legally binding, and Nusii will record the client's name, IP address, and date. Proposal templates can be used as they are or customized to suit your own look and feel. Nusii is available in 35 languages, making it a truly global solution, and it comes with the option to embed video from YouTube and Vimeo directly in proposals.
The only real downside is that you can't go back and make changes once a template has been auto-saved, and formats are limited.
There is a plan designed for freelancers at $29 per month and a studio plan for $49 per month.
GetAccept is a great proposal management software solution with all of the tools you'd need to create proposals from scratch and manage them from end to end while staying in close contact with your clients.
Like a few of the other tools on this list, you can create documents from scratch using the online editor, adding images, text, or personalized content. There are also several tools you can use to embed videos and monitor document analytics.
There is a handy feature where you can live chat with your clients and answer questions about the proposal, which can take your client service to new heights.
On the downside, the lower-tiered plans are extremely limited in terms of the number of contracts you can send and the templates you can create. You will most likely need to choose the $50-per-month Professional plan if you want to use this tool, which is billed annually.
You can use Bonsai to manage your entire proposal workflow and use highly customizable templates to design proposals. You can remove sections, attach documents, and send proposals in multiple currencies, making it a truly global solution.
Unfortunately, Bonsai doesn't offer much in the way of customer support, and its functionality is limited to proposals. Pricing will suit freelancer pockets, with plans starting at just $17 per month, but it's still more expensive than Indy, which comes with a host of additional features and functions for freelancers.
Conclusion
Proposal management software can simplify the entire proposal process for you and your business. You can create more professional-looking templates, track the progress of your proposals, and ensure that clients sign off each proposal digitally and conveniently.
However, as a freelancer or small business, you will need more than just proposal software to keep your business running smoothly. Indy offers proposal management software with all of the features you'll need and so much more. Turn proposals into invoices, bill clients, and keep track of your projects from a single, centralized hub.
Check out Indy's free forever plan to transform your proposal workflow and your business.