Setting up a meeting by email is a simple and effective way to keep all attendees organized, giving everyone plenty of time to prepare in advance. What's more? Email scheduling can make meetings run more efficiently by keeping everyone fully focused on the discussion points.
Why schedule meetings?
Whether you're looking to close a sale or run a project update meeting, scheduling face-to-face meetings improve collaboration, engagement, and the chances of success.
Holding a business meeting in person allows individuals to interact better by responding to each others' body language and thinking more collaboratively.
For salespeople, meeting prospective clients face to face allows them to use their powers of persuasion, increasing their chances of closing a deal.
A 2017 study found that face-to-face meetings are 34 times more likely to succeed than email correspondence.
And while it can be difficult to pin someone down for a face-to-face meeting, having all participants in the same room and entirely focused on the matter at hand produces significant benefits in the long run.
Benefits of using email to schedule meetings
The benefits of writing an email to send a meeting request are vast. It's the ideal way of sharing a meeting's details with participants simultaneously without wasting any time on unnecessary phone calls to different people.
Using email to schedule meetings allows you to do the following:
Inform all team members of the meeting time. If anyone cannot make it, they can send alternative time slots to everyone.
Everyone involved in the meeting can easily refer back to the email for meeting details, including the agenda and any required pre-work, and find out who the other meeting attendees are.
Reduces the chance of miscommunication since the entire conversation is in writing. There is a clear email trail of who said what.
All attendees receive meeting notifications, including any changes to the meeting details. You can be confident that everyone has the same information.
Recipients can send their RSVP using a single click from the meeting request notification.
Meetings appear in their online calendar from their inbox immediately.
You can easily share directions to the meeting venue when it's being held at a remote location.
Assistants can be copied into the meeting request, increasing the speed of response rates.
Participants will receive automatic meeting reminders reducing the likelihood of them missing the meeting.
How to create an email for meeting scheduling
When preparing your meeting invite, you can minimize the number of questions you'll receive by thinking ahead and preparing well.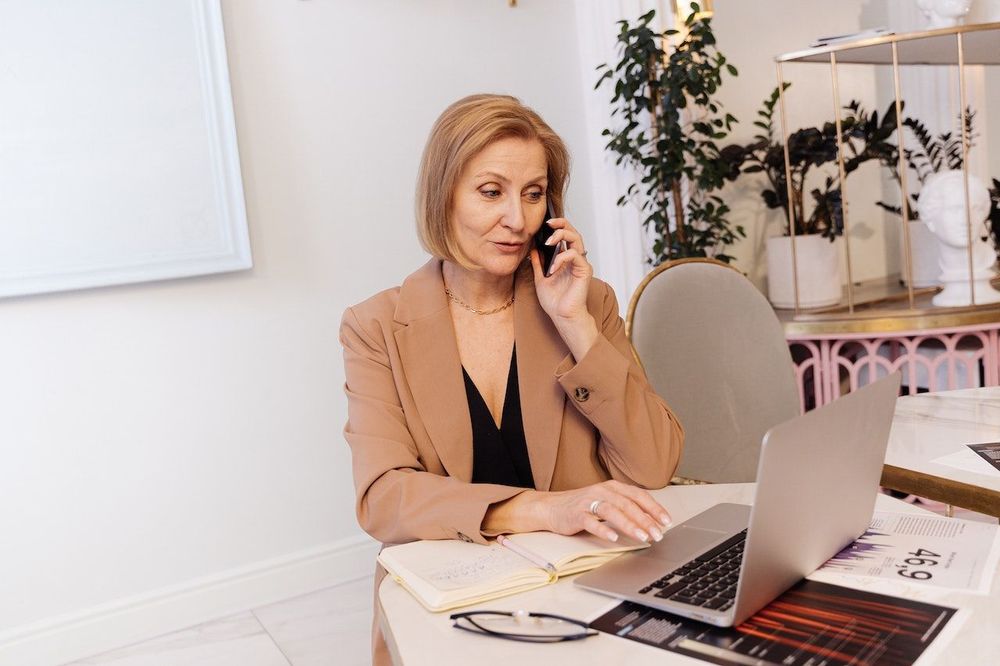 These are some of the things to include in your email when scheduling a meeting:
Subject lines - make them clear
People are busy, and the subject line will be the first thing they read. Your subject line should summarize what's inside the email and give the reader a firm idea of what the meeting will be about.
Keeping your subject line concise and engaging is crucial. The longer it is, the less likely it is that recipients will accept the invite.
When scheduling a meeting, make sure that the word "meeting" or "scheduling" is included in the subject line.
For example, it could say "Urgent: Project Review Meeting Request - Response Required." This subject line highlights that you're scheduling an important meeting and that a response is required. Therefore, the recipient is more likely to open the email and respond quickly.
Pick the attendees
Consider everyone who needs to be at the meeting and why they must be there. Then send out the meeting request email and ensure you have up-to-date contact details for each of the attendees.
If you cannot find an email address for anyone, give their company a quick ring and ask reception to provide you with the correct contact details.
Having the correct contact details saves you the hassle of having to resend invitations for the meeting.
Use a suitable greeting
People use email as a less formal communication method than a letter or phone call. When you schedule a meeting, you must consider your audience and choose an appropriate level of greeting.
If it's an internal meeting with individuals you already know, then a simple "Hi..." may work perfectly well. However, if you're setting up an appointment with a prospective new client, using a more formal "Dear Mr / Mrs / Ms..." may be more appropriate.
If you're scheduling a group meeting with multiple attendees, you can use an all-encompassing term, such as "Dear everyone..." or "Dear attendees..."
Introduce yourself
If you're looking to schedule a meeting with individuals you've never met before, it is helpful to include a couple of lines to introduce who you are and what you do.
A simple "My name is Joe Smith, and I am a Portfolio Manager with ACME Communications." is recommended.
This information gives your participants an idea of who you are, what you do, and why you are interested in meeting them.
Introduce the reason for the meeting
One of the most important questions to answer when scheduling meetings is, "What is the purpose of the meeting?" Time is precious, so explaining why you're asking to take time out of somebody's day is essential.
While you don't need to take participants through a blow-by-blow account of what the meeting will include, it is helpful to have a draft agenda. Discuss what you're aiming to achieve by the end of the session, and include any documents that attendees should familiarize themselves with ahead of the meeting.
Offer different dates and times
You may not have access to each participant's online calendar, so if possible, offer multiple dates and times that work for you in the hope that your meeting invitees can attend one of the time slots.
Show some flexibility when scheduling a meeting start and end time; however, steer clear of offering tentative meeting times as these make pinning recipients down much harder.
List the potential dates and times in your email, and if you have a scheduling tool that can access everyone's Google Calendar, use this to find a time that will work well for everyone.
Ask for a meeting response
Ask all attendees to send an RSVP confirming whether or not they're able to attend the meeting. If they're not, ask if they can send someone in their place.
Knowing how many people are joining allows you to deal with the logistics of the meeting, from catering to ensuring the meeting room is big enough.
If you're holding a video conference meeting online, you can ensure the attendees get the Microsoft Teams or Zoom link to the forum in good time. In addition, you'll know to whom any meeting updates need to go.
Provide attendees with a deadline for their response to give yourself time to deal with any non-responders well in advance of the meeting.
Send a follow-up
Most email and scheduling apps automatically send a reminder to attendees, providing them with all the details for the event.
These details include the date, time slot, location (or link for virtual meetings), and the relevant time zones for anyone joining the meeting from abroad.
These reminders also prompt anyone who hasn't responded to the original invite to send their response.
Using a meeting scheduler
Many email providers provide access to a meeting scheduler. However, you can also use scheduling apps to send email meeting requests to external clients.
In a scheduling app, the meeting booking page allows you to choose your selected attendees. It also helps you stay organized by automatically syncing with your online calendar to track your and your client's availability.
In addition, if you're working on a project that will require recurring meetings, it's easy to schedule multiple appointments at once rather than having to schedule each one separately.
Templates to schedule a meeting by email
Now that you know what to include when scheduling meetings by email, learning how to knit it together can be tricky.
Here are some email examples to help you schedule a meeting with different audiences:
Write an email to schedule a meeting with someone you know
Hi [person's name]
I'd like to schedule a meeting with you this week to discuss [purpose of meeting].
I'm available [offer two or three dates and times you're available].
If any of these times work for you, please let me know by [state your deadline]. If, however, you cannot make these time slots, please respond with a few dates you are available, and we can work out a mutually agreeable time.
Thank you,
[Your name]
Create an email to schedule a meeting with someone you don't know
Dear [title and surname]
My name is [your full name], and I am [introduce your job title, role in the company, and relationship to the meeting]. I would like to invite you to a meeting [specify if this is a virtual meeting] regarding [introduce the purpose of the meeting] to discuss [the aim of the meeting].
I'm available [offer available dates and times and include time zone if the recipient works abroad].
Please let me know by [state your deadline] if you can attend any of these times. Alternatively, please offer an alternative date, and I will confirm my availability.
Kind regards,
[Your full name]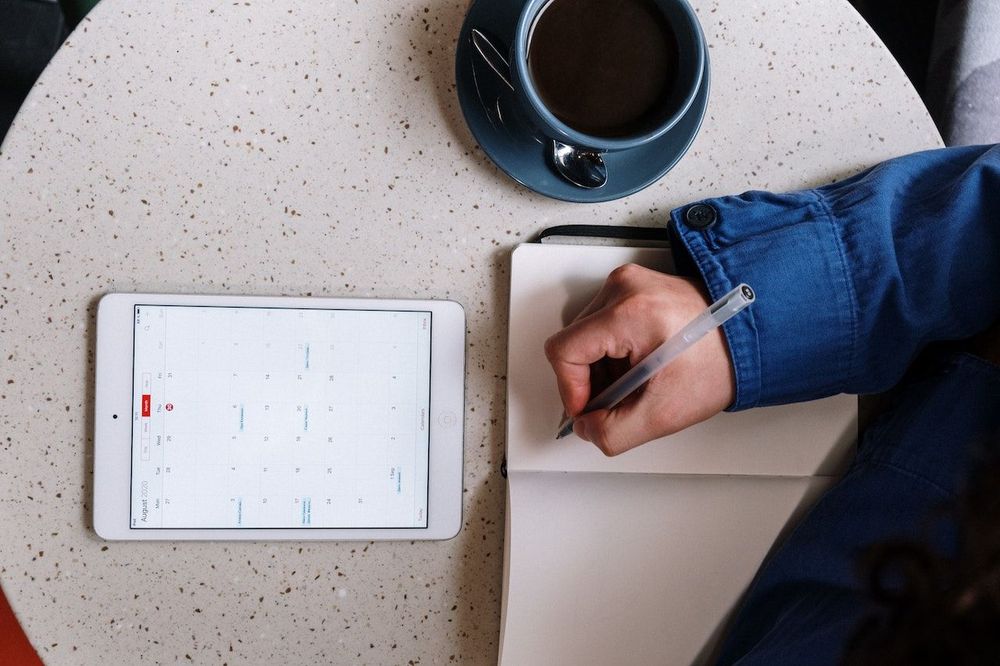 Schedule meetings via email with your team
Hi [insert how you refer to your team. This could be "all," "everyone," or "team."]
I'd like to hold a meeting next week to discuss [introduce what the session will cover]. Everyone has some great insight to offer, which will prove valuable. Below are some suggested times and dates.
[Offer potential times and dates, including time zones if required]
Please respond to this email by [state your deadline] to let me know which times and dates work best for you.
Kind regards,
[Your name]
Sending an email meeting invite to a group of people you don't know
Dear [insert group name]
My name is [your full name], and I am [your position within the company]. I would like to schedule a meeting with you all next week to discuss [introduce why you're inviting them to the meeting]. I am available [offer some available times and dates you are free].
Please respond to this email by [state your deadline] to let me know which of these times work best for you. If you're unavailable, please let me know what suits your schedule.
Kind regards,
[Your full name]
In summary
Using emails to manage your meeting schedule is a simple process, allowing you and the invitees to keep track and easily send updates if any changes to the meeting schedule are needed.
Try to give the meeting request an engaging but simple and concise subject line. You don't want anyone to overlook the email and not respond. Once they open the message, the purpose of the meeting should be obvious, and the reader should be able to understand the benefit of attending. Finally, there should be a call to action for all receiving parties to take, for example, "Please respond."
A scheduling app can make it easy to book meetings with clients. Indy's Calendar not only helps you schedule events and meetings, but it also lets you track your time, manage your to-dos, and it even integrates with Google Calendar. Even better? It's completely free. You can try it out today and start getting organized.