Naming your LLC after yourself makes sense, especially when you want to develop your personal brand, as people can easily identify your product with your name and feel an emotional attachment to the brand.
For instance, jewelry designer Nina Berenato added her personal name to her company's name, which instantly increased her online and offline sales. Though it was a great move for Berenato, will it help you in the same way?
Here is everything you should know about registering an LLC with your own name so that you can learn about the procedure, pros, and cons in detail:
Conditions where an LLC with a personal name holds significance
Choosing a business name after yourself is a well-known idea for brands when they are the product and face of the business. For instance, you can consider voiceover performer Amanda Terman's situation. The owner of Amanda Terman LLC is hired primarily because of who she is- the companies demand her voice, persona, and outlook.
So, if you want to establish your company, it is essential to keep yourself personally connected to your brand. When you name an LLC after yourself, it serves as the best way to merge your identity with your business while getting all the legal securities offered by an LLC.
In the field of photography, many business owners name their businesses after themselves as they are selling their abilities and skills that they have developed over time. However, Photographer Keri Calabrese didn't want to do this initially, as she wanted to develop something bigger than her name.
Keeping this in mind, she used a fictitious name as her business name- Callie James Photography- but found out, people started imagining it was her name, too. Eventually, she decided that having a legal business name with Callie James Photography would make people call her by the wrong name. Hence, she changed the name to Keri Calabrese Photography.
Naming an LLC after yourself can quickly build brand recognition if the owner already has a good reputation associated with their name. For instance, sportspersons often begin an LLC after their retirement and use their name as their LLC name to brand their business.
Things to watch out for when naming your Limited Liability Company after your name
Before adding your name to your LLC, you should check out its downside.
For instance, incorporating your name will not be effective if your name is tough to pronounce, hard to spell, or isn't very unique. However, you can add a descriptor to a common name to make it special. Like, Electronic Designs by Sam LLC is better than Sam LLC.
When you are restricted to a personal name, it can also limit your company's growth potential. People often consider your business entity to be a one-person show if a personal name is attached to it.
That's why business consultant Jessica Dennehy from Pivot and Slay advises against using your name. She mentions several business owners who want to grow their companies to the point where they can step aside in favor of new leadership. However, this is a tough transformation to make if the company's brand identity is wrapped up in the previous owner's personal name.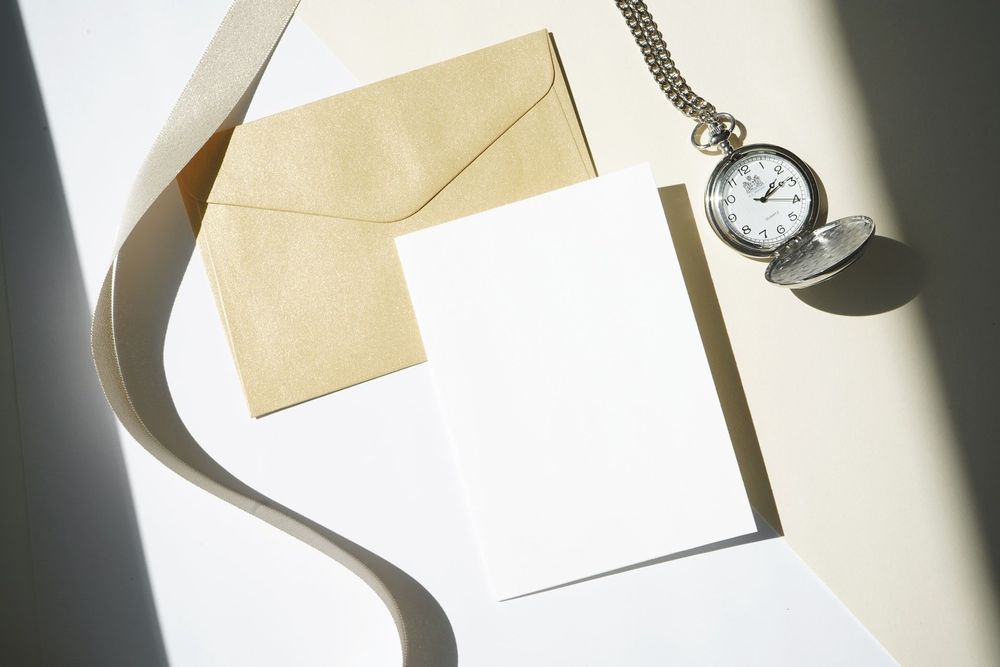 Law firm attorney Ugo Lord suggests his clients to register their LLC in their personal name to enjoy the benefits of legal liability but advises to run the company under DBA - Doing Business As, with another name. If a client wants to use their name for their company but is not ready to run public ads in their name, this method is feasible.
Be cautious and keep your business entity name separate from your personal account when signing documents on your company's behalf.
To prevent such problems, the right way is always to sign "Sam Lincoln on behalf of Sam Lincoln LLC." It prevents all debates that Sam Lincoln, personally, assumed the entity's debts or obligations.
It is important to consider a professional business attorney before choosing an LLC name with your personal name who can explain the pros and cons of this approach.
How to find out if an LLC name is already taken?
You cannot name your LLC if the same name already exists on file with your state and, in some situations, other states and even globally.
So, before filing paperwork for the LLC, it is important to check if the name you want is available or not. It can be found in your state's office. Here is the process to find out if an LLC name is already taken or not:
If you have appointed a lawyer to form the LLC, they will check the availability of the company name before filing.
You can also look out for the name on the Secretary of State's webpage. However, it will only show the names registered with the specific state. There is no guarantee your company's name will be unique across the globe.
In specific states, the Office of the Secretary handles the search before officially registering your company, so they will let you know if the name is rejected or accepted. Depending on your state, this service may be available for free or at a price.
Sometimes the name is available for your LLC in your state, but you don't want to use it for your business as it sounds too common a name. It could confuse customers and prove damaging to your brand, opening doors to lawsuits for you.
How to find out if an LLC name is taken out of your state?
Simply Google the name you want to use as your legal name to check if someone is using it already.
You can hire a registered agent to do all the research for you and give you the final list of company names that are already registered with the name you want to use.
LLC Naming Tips for a Business Owner
Ensure the domain is accessible
In today's time, making your business name familiar to your target audience comes down to the website domain name. Your domain name should match the name of your business. Look for domain name registration websites to know whether a domain with your selected name is available with a suitable extension. You may have to buy the domain from the current owner if it is already registered. Always check to find out if the name chosen by you is available on social media websites or not.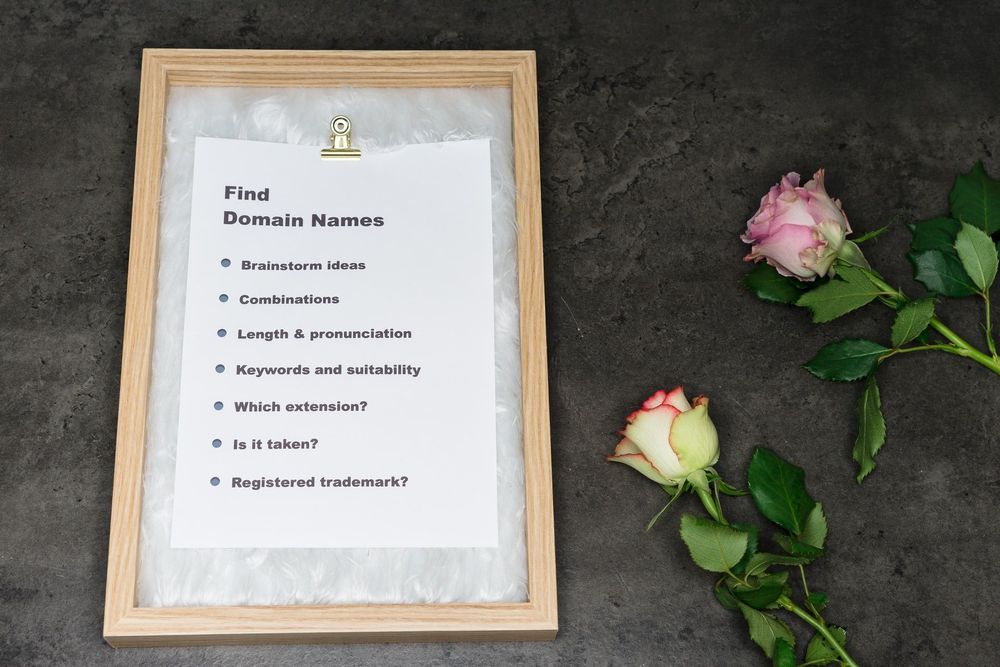 Be unique
It is advised to pick a name that will stand out and make people easily remember you to separate you from your competitors. Branding professionals suggest stating business names with a sound consonant or alliteration to make them distinctive.
Make it short
While selecting LLC names, remember to keep it short. It should be easy to spell, simple to remember, and convenient to pronounce. Unless it is important to your brand, avoid using complicated words or any words with special characters.
Be specific about your business information
Giving your business a name like Canadian Web Design LLC may sound dull and unappealing, but it can help with your SEO marketing strategy. However, getting more creative with your brand name can open up long-term possibilities for your LLC.
You can pick any name for your business as the owner, as long as it complies with your state regulations
Using your name for your business comes with the advantage of using it to sell, market, and brand any product or service. However, there is a slight drawback: the name may be restricting if you want to grow your business beyond yourself and sell it to someone else in the future.
Do not pick names common to renowned companies
Small businesses should not pick names like Apple, Amazon, and Tesla. Sometimes, large companies may sue you over naming disputes. It also misleads the public. Hence, avoid picking popular names.
Your legal business name should have the right words
States usually need your corporation or LLC's legal name to showcase the business structure.
Corporations: A corporation name should have words such as Corporation, Incorporated, Company in full or abbreviated versions such as Corp., Inc., Co., etc.
Limited liability company: An LLC's legal name should include Limited Liability Company, Limited Company, or short forms such as LC, L.C, LLC, or Ltd. Liability Co.
Do a trademark search
Just because a small business has researched that a legal name is available by the State Filing Office, you cannot own its trademark rights.
The State Filing Office does not look for federal, state, or law trademark records. They only check their business entity records.
The penalties for breaching a trademark are bad, so it is essential to check if a trading name is already protected. You can do a complete trademark search to know if there are any names similar to the name you have selected so that you don't breach someone's trademark protection. The United States Patent and Trademark Office will guide you in doing a proper trademark search.
Tips for buying an LLC name
Suppose you have run a complete search on name availability and discovered your chosen name is available. You can reserve a name for your business before anyone else takes it!
Now to ensure no one snatches it from you, you should go for your LLC registration and reserve the name with your state. It can be done by submitting a name reservation request form with your State's Office.
However, you do have to pay a filing fee to make the reservation. In many states, the fees are minimal, less than $10. In most states, the reservation request can also be filed online.
According to your state, the Secretary of State will reserve the name between 60 to 120 days, and in most states, the reservation can be extended.
Apart from paying the filing fee, there is no other fee that you have to pay to get an LLC name. However, you may have to pay a certain amount to secure your company's name with trademark protection.
Should I name an LLC after my name?
You can give any name to your LLC as long as it complies with the guidelines of your state, but naming your LLC after yourself comes with its advantages for building a strong, personal brand for people to easily associate with your products.
However, your LLC name can be separate from your business trademark. There is no legal reason that they have to match.
Wrapping Up
Now that you have the necessary information, you can start thinking about the perfect name for your business. When deciding on the perfect name for your company, try to be as creative as you can within the legal limitations. Creativity will help you stand out from the competition. Just be sure to hire a professional small business attorney to ensure that your chosen name can be easily approved.
If you want to start your business off on the right foot, you'll need a strong system to manage the admin side. Indy helps you with all of it, from contracts and project management to scheduling and invoicing. With just one software, you can run every aspect of your business. Check out how Indy's tool suite can help you today!