As a freelance videographer, you know how important it is to win new clients and keep your business thriving. One of the key tools in your arsenal for achieving this is a well-crafted proposal. A great proposal not only showcases your skills and experiences but also demonstrates your professionalism and sets you apart from the competition.
In this article, we'll discuss how to create a winning video production proposal as a freelance videographer. We will cover topics such as tailoring your video proposal for individual clients, showcasing your video editing skills, and developing a strong call to action.
Defining the professional videographer
A professional videographer is an individual specializing in videography and/or video production services. They capture and record video footage, then edit and manipulate it to create a polished final product. Videographers may work for a video production company or as independent contractors.
Key skills for videographers include:
Proficiency in video production equipment and software
Video editing experience
Ability to work independently or as part of a team
Creativity and problem-solving skills
Common freelance videographer jobs include:
Wedding videographer
Corporate videographer
Event videographer
Music video videographer
Documentary videographer
A freelance videographer proposal template for success
Be organized: Keep track of all your video production proposals and ensure you have the necessary information to craft a compelling proposal.
Be professional: Present and conduct yourself professionally, and make sure your video proposal maintains a professional tone.
Be timely: Submit your video proposals promptly and follow up with the prospective client after submission.
Be persistent: Don't be discouraged if you don't secure the first few video production proposals you create. Continue writing and submitting proposals to eventually win new clients.
Tailoring your video proposal for specific clients
To tailor your video production proposal for individual clients, use a proposal template that can be adjusted for each client. This may include elements such as a cover letter, a summary of your video editing skills, and a sample video project.
For instance, create a video proposal template that features a cover letter introducing yourself and your video production company, an overview of your video editing skills, and a sample of your work. Customize this template for each potential client by incorporating information about the specific video project you're bidding on and any unique client requirements or preferences.
Another approach to personalizing video production proposals is researching the client's business and industry. This helps you comprehend the client's needs and desires, allowing you to modify your video proposal accordingly.
Highlighting your video editing skills and experience
Showcase your video editing skills and experience by utilizing a portfolio or website displaying your video content, giving clients a clear idea of your capabilities.
Consider creating a portfolio website featuring videos of your work and customer testimonials. This not only demonstrates your video editing capabilities but also establishes a track record of success with past projects.
Incorporate testimonials from previous clients in your video production proposal or on your website. These showcase a proven track record and give clients an insight into working with you and your video production services.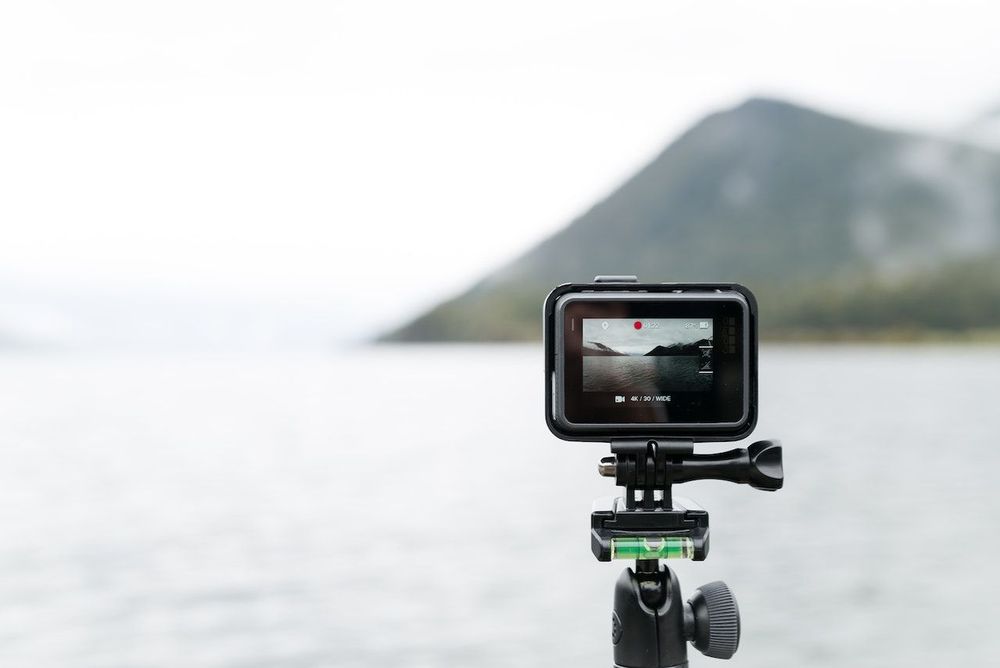 Creating a compelling call to action
Offer a discount or special promotion to establish a strong call to action, incentivizing clients to hire you for their video production needs. For example, provide a service discount if the client hires you within a specified timeframe or offer a unique promotion like a free video project consultation or a free video edit.
Another method to create a compelling call to action is by offering a free consultation. This allows clients to meet with you and discuss their video project requirements in greater detail, providing an opportunity for both parties to learn more about each other's needs and services.
How to use a professional video production proposal
We're about to show you a sample video project proposal. You can copy this, change the details, and send it to potential clients. We're sure it will help you and your freelance video company to win more clients.
To use this free video production proposal template, here's a little checklist:
Move the information to a great editor, such as Indy's Proposals tool or another document editor. Indy's Proposals tool is a good choice for a video production contract or business proposal because it is easy to use, has all the features you need, and includes e-signature capabilities for tracking your proposal status.
Replace the client information with real information, including pre-production details, a project timeline, and post-production video services required by the client.
Replace the video proposal template info with real details about your video production business. Talk about how you create videos, clarify your payment terms, and point clients to your actual portfolio and website.
By now, everything should be in place. Proofread your winning proposal and then send it out.
That's it! Now, let's take a look at a simple and flexible video production proposal template you can adapt for almost any job. We've created a fictional videographer and client to show you how this could all fit together.
Proposal for videography services
Client: CoolTech
Contact: Jane Doe, Event Coordinator
Date: [Date]
Proposal for: Videography Services for CoolTech Headquarters Grand Opening
Proposal by: John Best
Video Production Studio: Best Shots
Portfolio Website: www.jbestvideos.com
Introduction
Greetings, CoolTech team! We're thrilled to present this proposal for our videography services to capture the magic of your upcoming grand opening event. At Best Shots, we've spent years honing our craft and creating stunning videos that captivate audiences, and we're eager to bring our expertise to the table for your big day. Get ready to experience the perfect blend of storytelling, creativity, and technical mastery as we document the celebration of your innovative new headquarters.
Services
At Best Shots, we pride ourselves on offering a variety of videography services, including:
Wedding videography for the hopeless romantics
Corporate event videography for the business-savvy crowd
Documentary and promotional video production for the changemakers
Music video and creative video production for the artistic souls
Experience
Our team of experienced videographers at Best Shots are not only experts at recording stunning visuals but also wizards at editing and crafting the perfect final product tailored to your unique vision.
Equipment
At Best Shots, we don't just talk the talk; we walk the walk when it comes to having top-of-the-line equipment. Our arsenal includes state-of-the-art cameras (4K resolution, anyone?), high-quality lenses for various shooting scenarios, professional lighting setups, and reliable audio gear to capture every sound crystal clear. Rest assured; we'll come prepared for your event with all the necessary equipment to make your video shine.
We also understand that accidents happen, which is why our gear is fully insured to protect both parties in the unlikely event of any mishaps. While we've got our end covered, we kindly ask our clients to provide the following:
A secure location for our team to set up and store equipment during the event
Access to power outlets or power sources for our lighting and audio gear, if needed
Any special permits or permissions required for filming at the event venue
By working together, we can ensure that your event is captured seamlessly, and you can enjoy peace of mind knowing that all equipment matters are well taken care of.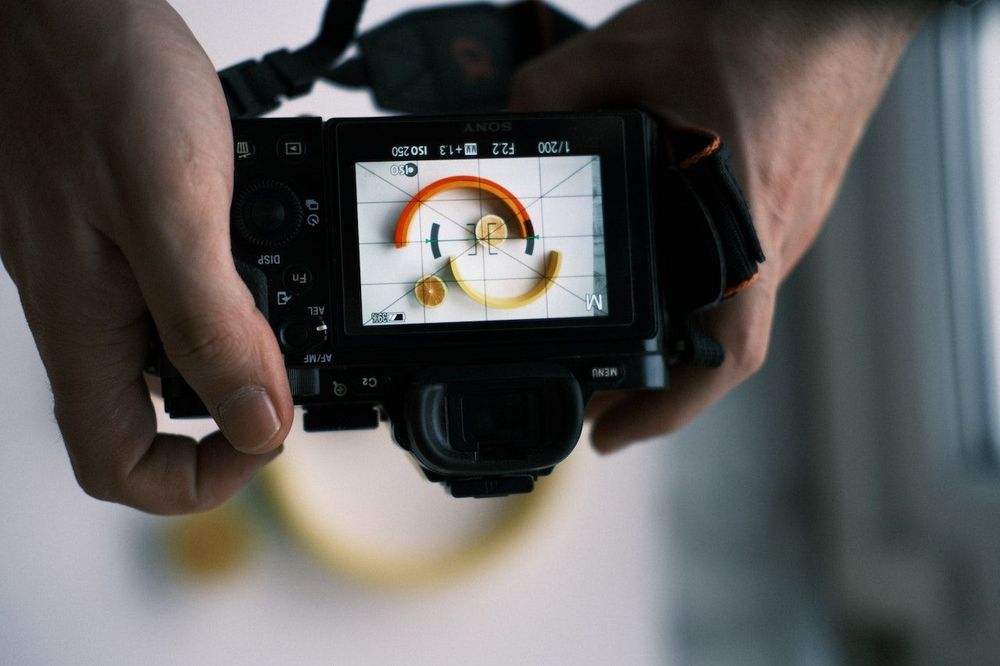 Event details
Summary:
We're excited to propose our videography services for the upcoming grand opening of CoolTech's new headquarters. CoolTech, a cutting-edge tech company, is set to unveil their innovative facility to the world, and they want to document this momentous occasion with a high-quality, engaging video. The client envisions a video that captures the excitement of the grand opening, highlights the unique features of the building, and showcases the company's commitment to innovation and sustainability. By creating a visually compelling video, CoolTech aims to impress potential investors, attract top talent, and boost its brand image.
Information form:
Event Name: CoolTech Headquarters Grand Opening
Event Date: July 15, 2023
Event Time: 2:00 PM - 8:00 PM
Event Location: 1234 Innovation Drive, Tech City, USA
Event Type: Corporate Event / Grand Opening
Event Size: Approximately 500 attendees
Client goals:
Capture the excitement and atmosphere of the grand opening
Highlight unique features of the new headquarters
Showcase the company's commitment to innovation and sustainability
Impress potential investors and attract top talent
Key event highlights:
Ribbon-cutting ceremony
Guided tours of the facility
Guest speakers discussing innovation and sustainability
Networking reception
Video deliverables:
3-5 minute event highlight reel
Full-length footage of guest speakers and presentations
8-10 Separate clips for social media sharing
Delivery deadline: August 1, 2023
Pricing
We know that budget matters, and we're here to work with you! Our rates are competitive, and we offer various payment options, including credit cards, PayPal, and bank transfers (we've got you covered).
Testimonials
Our happy clients say it best, so here's what they have to say about working with Best Shots:
"Best Shots was our fairy godmother for our wedding day. The video they created is magical, and we couldn't be happier!" - Over-the-Moon Couple
"Working with Best Shots felt like having a super-talented friend at our corporate event. They were professional, efficient, and captured every moment perfectly." - Satisfied Corporate Client
"Our event video created by Best Shots was beyond impressive! It was like watching a blockbuster movie!" - Raving Event Organizer
Conclusion
We're confident that our videography expertise will bring your event to life, leaving you with a visual keepsake you'll treasure forever. We can't wait to chat more about your project and answer any questions you have.
Contact information
Ready to take the plunge? Reach out to us at [Contact Email] or give us a ring at [Contact Phone Number] to discuss your project in more detail. We're looking forward to hearing from you!
Freelancers use Indy for video production proposal template success
Indy offers comprehensive proposal software that helps you turn leads into clients with ease. Their platform boasts an array of features and functionalities that allow you to create impactful proposals that win new business. With a library of ready-to-use templates, all you have to do is dive in, update the information, and you're good to go. Plus, Indy's platform seamlessly converts your estimates into invoices upon proposal acceptance, saving you valuable time and effort.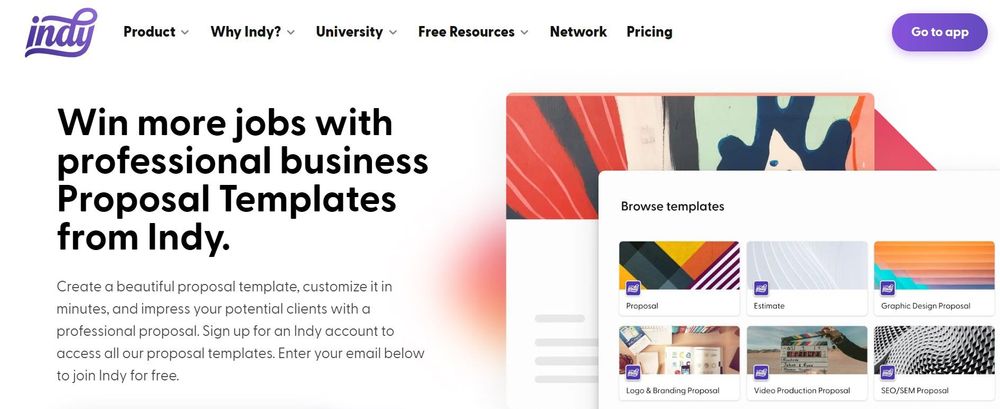 You can also monitor your proposals and keep track of their status, including Draft, Sent, Read, and Approved, making it simple to follow up with potential clients. Indy's simplified client communication process ensures that you're always in the loop when it comes to proposal views and acceptances, allowing you to quickly move forward with securing the project.
Indy goes beyond just proposals, offering tools for creating project spaces, sending contracts, invoicing, and even helping you manage your to-do lists. It's a one-stop solution for freelancers looking to streamline their admin work and focus on delivering exceptional videography services.
Conclusion
Creating a professional videographer proposal is critical to getting clients and growing your independent business. The key elements you need to include are a strong introduction, and sections about your services, experiences, equipment, event details, pricing, testimonials, and contact information.
Take your videography business to the next level by choosing Indy to manage your proposals and other business administration tasks. With a platform designed for ease of use and professionalism, you'll wonder how you ever managed without it. Try Indy for free today and experience the difference for yourself.