In a Japanese Toyota factory in 1940, an engineer had a vision. Little did he know that his idea would be used by millions worldwide over half a century later. A kanban board is a visual representation of workflow that is popular within project management.
The kanban system is designed to visualize every step of the process to allow for continuous improvement. As a freelancer, you will always be looking for ways to work more efficiently, and the kanban method can certainly help with this. It's a flexible approach that allows users to look at their work processes and figure out where they can make changes.
The kanban principles look at tasks in terms of 'to do,' 'in progress,' and 'done.' This may sound overly simplistic, but often, simplicity is key. Freelancers have to stay on top of tasks, sometimes many at once, and so a simple visual aid to help you do this can work wonders.
Kanban tools are used by some leading global companies such as Pixar, Spotify, and Zara. Because the benefits are simple and can be pretty much used by anyone, Kanban tools are designed for anyone who may benefit from a project management software. Let's take a look at five of the best project management tools that use kanban.
Top 5 best project management tools that use kanban
The following options can be used by both freelancers and small businesses and offer a variety of features to help get projects done more efficiently.
1. Clickup
Clickup is used by remote teams, marketing teams, and freelancers and allows collaboration between them. You can send and receive mail without opening your email app, add attachments to different tasks, and tag team members. It can be tailored to the needs of your particular team, whether they are simple or complex. Some of the key features are:
Customizable tasks - There are 35 or more ClickApps you can integrate, such as task automation, sprint points, custom field data, and plenty of others. Each of these can help you streamline different tasks.
Templates - There are hundreds of templates to help you get started and give you inspiration.
Relationships - Using kanban principles, you can create a stunning visual database that has everything in one place and will help you to find all the information you need quickly.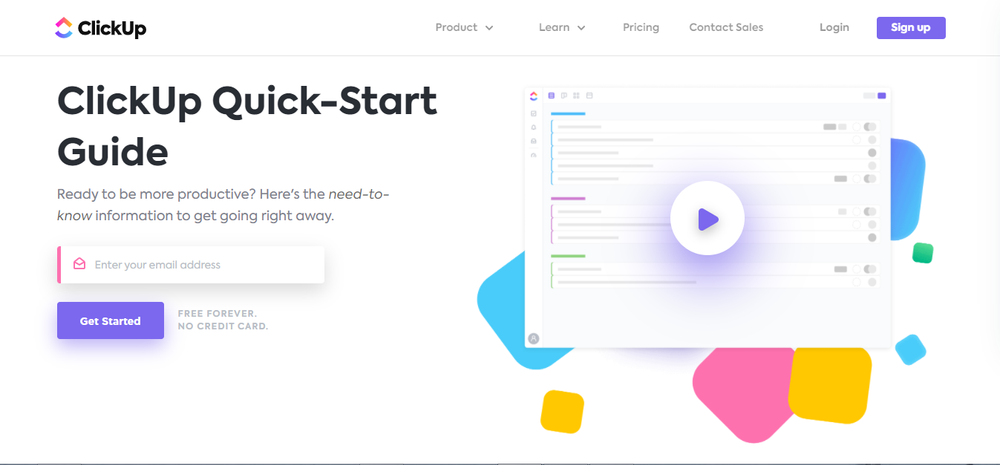 Clickup has a free forever plan, while paid plans start at $5/month.
2. Wrike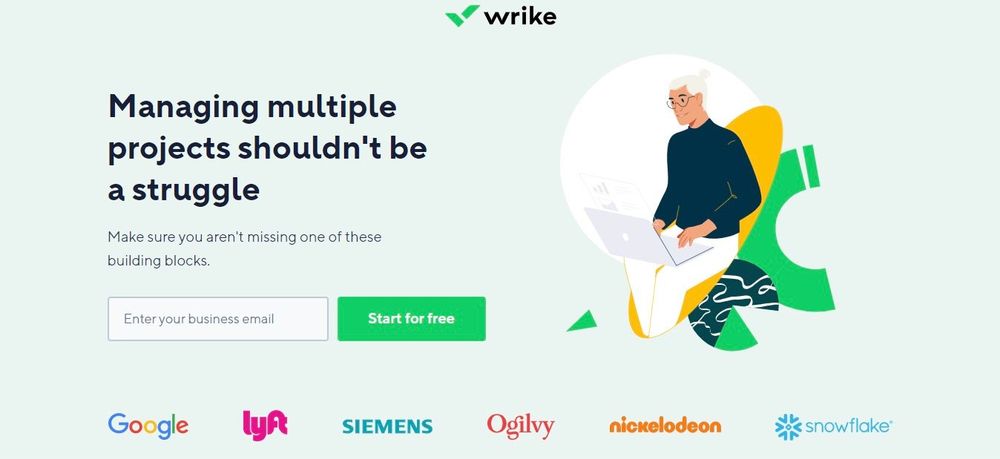 Wrike is known for being easy to use and is designed with collaboration in mind, both in close-knit teams and with international partnerships. You can organize your tasks under different categories, including different departments or projects. Basically, anything you can think of that might be useful. Some of the key features of this platform:
Task management control - Assign due dates, change task status, and assign priorities to each one. You can also change the task owner when someone else needs to take ownership.
Mixed capabilities - Whether you are a tech wizard, a tech novice, or anything in between, you will get a lot out of this software. It uses the foundations of kanban to display information in a way everyone will understand but can be used in a more complex way by those with the know-how.
Customizability - You can choose your default view as a Gannt chart, list, or table, depending on your preference. You can store different projects in folders and categorize information.
Wrike has a free forever plan, while paid plans start at $9.80/user/month for fast-growing teams.
3. Monday.Com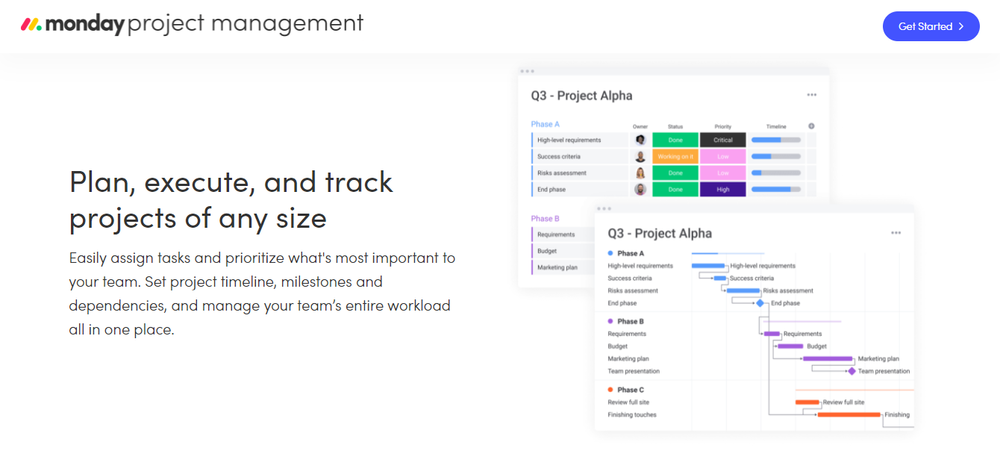 Monday.Com is a popular and fairly comprehensive project management software that will help teams to collaborate, complete tasks, and build their online presence. There is a free tool that will help you get started but also paid options that will have a greater range of features. Here are some of Monday's biggest features:
See the big picture - Kanban boards will display a wealth of information in a way that is easy to understand. You can organize these into timelines, calendars, or whatever you see fit to show information in the best way for your team.
Collaboration made easy - You can store conversations in one place, eliminating the need to trawl through lengthy email threads or have too many meetings.
Customizable templates - You can choose from many templates to find the best display and customize them to be relevant to your team's goals.
Monday.com has a free forever plan, while paid plans start at $8/seat/month.
4. Zoho Project Management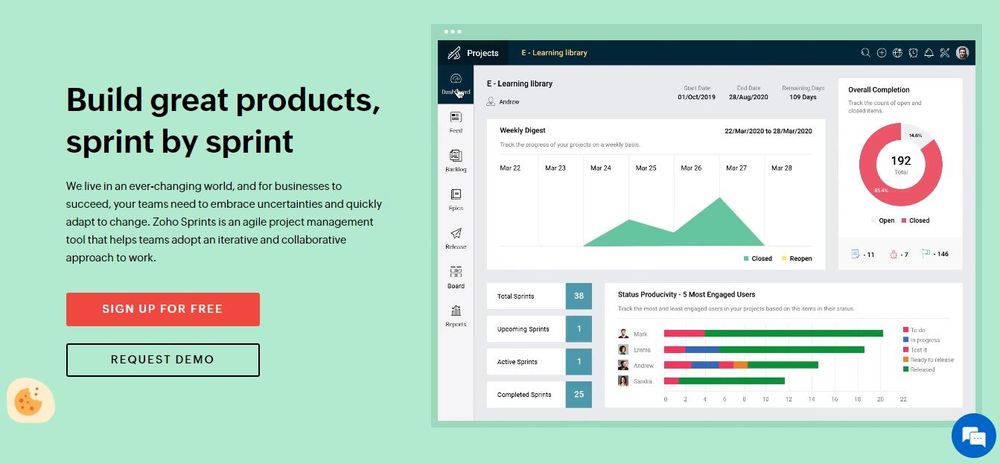 Zoho Projects has a user-friendly interface, meaning you don't have to be a coding expert to manage projects efficiently with this software. There are Gantt charts, reports, and timesheets to help you with different aspects of your freelancing work. Some key features are:
Work breakdown structure - You can add milestones to your projects as well as subtasks (which can be displayed in kanban cards) and lists to ensure that the whole project is completed step-by-step.
Issue management - You can list the issues in the project and assign them to different team members to iron out. This way, you can stay on top of bugs before they become a bigger problem.
Reminders - When you are busy with numerous tasks, it can be easy for work to fall off your radar. When you have reminders, you'll never miss anything important.
Zoho has a free forever plan, while paid plans start at $5/user/month.
5. Leankit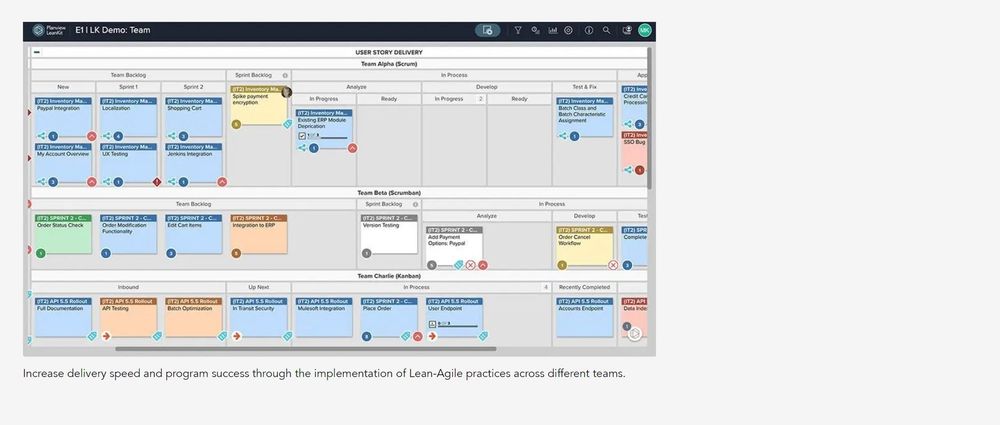 Leankit will allow you to put a kanban board together in minutes. Then you can customize boards, add comments, drag and drop files, and keep the whole team updated on your project status. Leankit is popular as it is very easy to use. Those who enjoy it like some of the following features:
Instant coffee feature - This feature allows you to add sticky notes that will serve as a project roadmap from beginning to end.
Card management - The Leankit kanban boards allow you to add priorities to different cards, so you can easily work through the most important tasks first.
Reporting - The reporting features of this software will allow you to categorize information about projects and help you to become more efficient both individually and as a team.
Leankit is one of the more expensive options on this list, with paid plans starting at $19/user/month and no freemium version.
Does Indy make a great kanban alternative?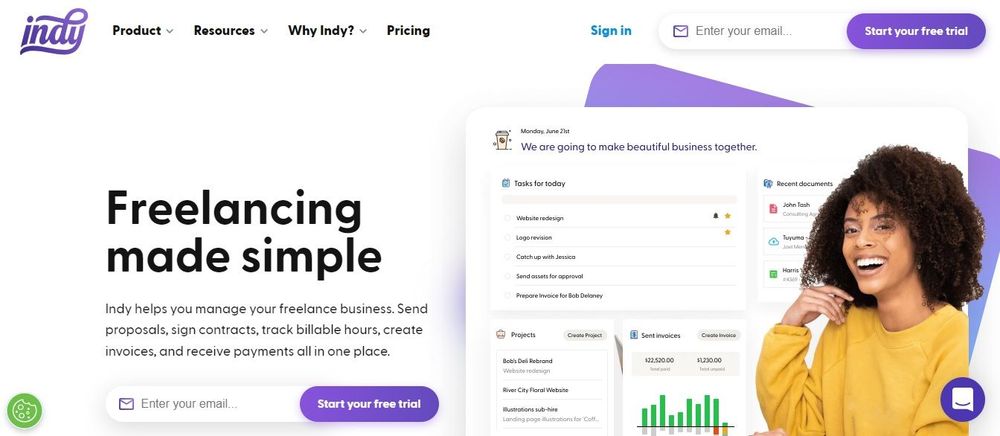 Indy is an excellent kanban alternative, especially if you're a freelancer or small business looking for software that was specifically designed with you in mind.
Like the platforms mentioned above, Indy has board views to help you visualize your workflow with "to do," "in progress," and "done" columns. You can also add more columns and customize their names in a way that makes sense to you. Along with board views, you can organize tasks by lists if you prefer.
Beyond task management, Indy has all the tools you need to manage your business from beginning to end. You can use ready-made templates that make it easy to create and send proposals, contracts, forms, and invoices, keep track of time, upload files, chat with clients, and get a bird's-eye view of everything you need to do with an intuitive calendar app.
Indy has a free forever plan that gives you free unlimited access to all the basic tools you need to manage your business. The Pro Bundle offers unlimited access to all features for just $12 per month
Summary
Kanban's key approach is visualizing workflow practices to see where changes can be made that increase efficiency. Digital boards help to break down the work process and show you where time, effort, and resources could be saved. Kanban allows realistic ways of managing flow to benefit the whole team, and most of the favored project management tools of today will use it in some way.
Kanban's simplicity makes it great for freelancers. However, much of your work as a freelancer demands the need for additional productivity tools. That's why Indy gives you the best of both worlds. Get started today for free.