Coworking spaces are popping up all over the world as the new way to do office space. They're places where remote workers from all different companies can come together and work in a shared environment. It can help with cost savings, offer networking opportunities for remote employees, and aid in the feeling of isolation.
In this lesson, we will explain why coworking spaces are the new and improved work environment, how they can benefit you, and some helpful advice for you to make the most out of a shared working environment.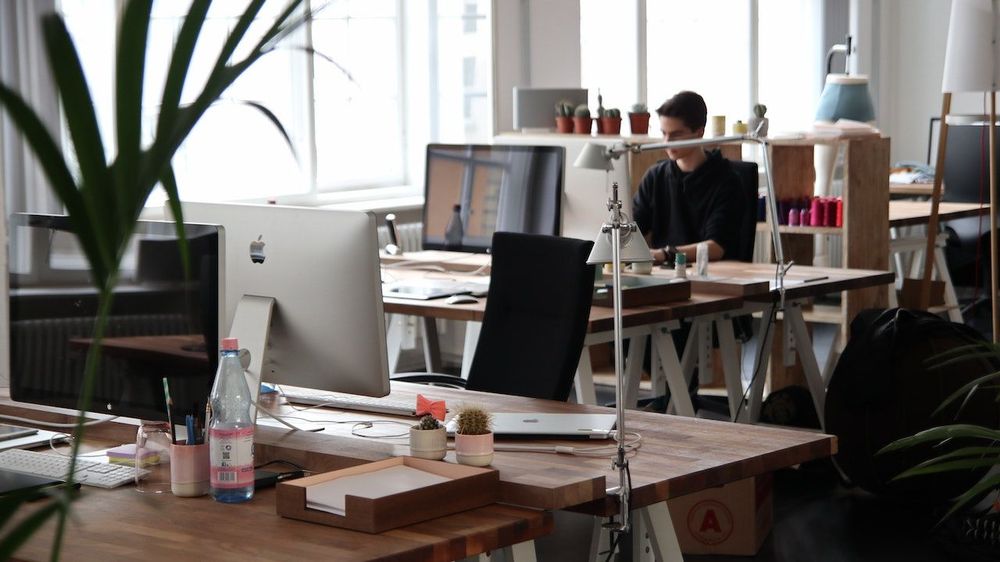 The benefits of coworking spaces
The benefits of coworking spaces are many and varied, but they can be boiled down to three main points: flexibility, affordability, and community.
Flexibility is perhaps the most important benefit of coworking spaces. These days, more and more people are freelance or contract workers, and a corporate office can be inflexible and unimaginable for these types of workers. Coworking spaces provide a flexible option.
Affordability is another key benefit of coworking spaces. Private workspaces can be very expensive, especially in major metropolitan areas. Coworking spaces offer a more affordable option for small businesses that might not be able to afford traditional office space.
Finally, the community is another important aspect of coworking spaces. In traditional offices, it can be difficult to meet new people. Coworking spaces provide an opportunity for freelancers to meet other like-minded individuals and build a community.
Shared office space can also help small business owners in saving money.
Let's see what other benefits there are.
Money saving
As previously mentioned, having a shared coworking space is an excellent way to save some money in the long run.
Not only is it more cost-effective, but some coworking spaces provide special benefits like cleaning staff and printing services without charging extra, and you only pay for the spaces you really utilize.
Small business owners at the beginning of their journey should do this in order to avoid the stress of long-term leases. The cost-saving is a huge advantage since it allows them to invest in their businesses instead of paying for a regular office location.
Higher productivity
The productivity of people working remotely is significantly increased in a coworking space. They are no longer bothered by the constant distractions that a home might offer, such as needy pets, cleaning the house, or simply tasks that need to be finished.
Going to a coworking space helps you finish your job on time and with as little interference as possible. And it still beats the traditional office, as it is less strict with rules and limitations. Kind of like a glorified coffee shop.
You can maximize your productivity in a coworking space. They provide various settings, a selection of workstations, and conference rooms to cater to all working people. Plus, they are designed to adapt to diverse work habits.
Great for networking
The network and collaboration options that a coworking space provides are the key distinction between a typical office and a shared office. Yes, a communal kitchen in a traditional office might resemble a fun coworking space, but it is still considered a strict work environment.
A shared coworking space is much more fluid. You are working alongside both entrepreneurs and industry-specific freelancers every day. These people can very well get you inspired with new ideas or help you come up with your next great business idea.
Additionally, coworking spaces include educational programs, brainstorming meetings with other like-minded businesses, and networking events to assist corporations in finding new business partners or clients. They also feature entertaining events like luncheons and exercise sessions that are ideal for establishing connections and developing personal and fruitful partnerships.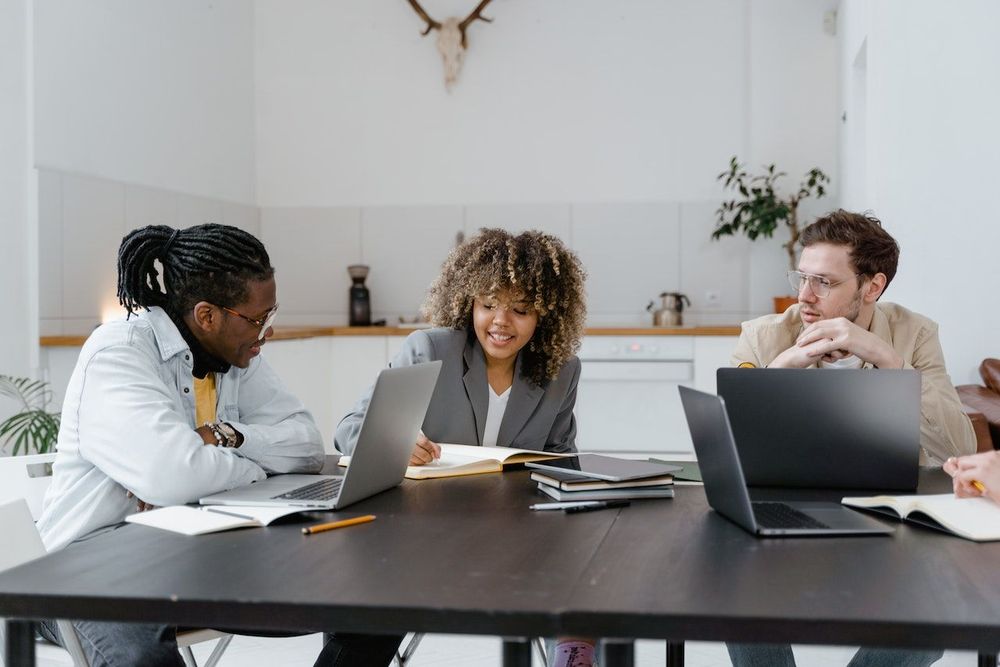 Framework for work-life balance
Your mental health depends on finding a good work-life balance. There should be a designated area separating your home life from your work life. Without this, your personal and professional duties lack structure, and everything becomes blurry.
Coworking spaces offer this structure since they create a separation between your home and work environments; you have a place where you go to work and a place to go back to rewind and relax.
Help form a regular schedule
If you have enough self-discipline, you can surely create a fixed daily routine from your home office. However, if you need a little assistance, a coworking space can be the perfect solution for you.
A coworking space is still a workspace outside of your home, but it differs from a regular job. There isn't a manager there waiting for you to arrive each morning. You may establish a regular schedule merely by waking up, dressing, and getting out the door.
If you're making the switch from a "regular" job to freelancing and are having trouble setting up a work schedule at home, you might want to spend a week at a coworking space to see if it works better for you.
Flexible working hours
Remote workers have the freedom to enter and leave coworking spaces whenever they choose. You can work in the mornings or in the evenings—whichever hours work best for your schedule and productivity.
Having the freedom to work when you want and how you want is one of the greatest freedoms in freelancing, and coworking spaces can easily mold to fit your schedule.
How to choose the right coworking space
When it comes to finding the right coworking space, there are a few things you need to take into account. Here are a few tips on how to choose the right coworking space for you:
1. Make sure the space is comfortable and conducive to productivity
The last thing you want is to be uncomfortable in your own workspace. This will only lead to frustration and a lack of productivity. When looking for a coworking space, make sure that it's comfortable and that you feel good working in it.
If you need a good chair with lumbar support, see if they have any. If you need a standing desk or a convertible desk, and the coworking space you are looking into doesn't offer it—move on. Additionally, if you are in a lot of online meetings and need a good conference room, make sure they offer it!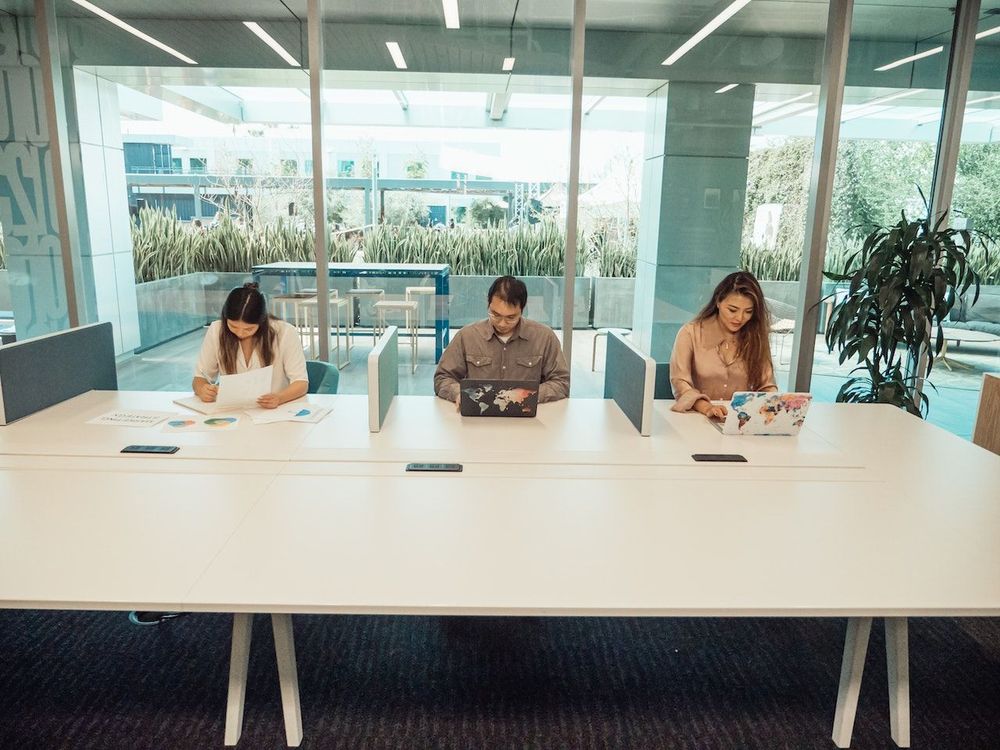 2. Make sure the coworking space is conveniently located
You don't want to have to waste time traveling to and from your coworking space. After all, you didn't just give up the corporate world to work on your freelance career to have the same amount of commute every day, right?
Make sure that it's conveniently located so that you can get there easily and without any hassle. Also, consider what type of vehicle you use the most (a car, a bike, the train, by foot, etc.) and see how it translates into commuting.
3. Make sure the coworking space has all the amenities you need
Depending on what type of work you do, you may need certain amenities in your coworking space. For example, if you need access to a printer or scanner, make sure that the coworking space has these services available.
Also, check if they offer additional perks such as noise-canceling headphones, another computer screen, a mouse and a keyboard, or a chair with lumbar support.
4. Ask around for recommendations
If you're not sure which coworking space to choose, ask around for recommendations from friends or colleagues who work from home (but not in their own homes).
If you don't know anyone who spends their work time in coworking spaces, you can always find groups on social media platforms where you can ask for recommendations from freelancers alike.
5 tips for making the most of your coworking space
Interested in joining a coworking space? We have some helpful advice for you to make the most out of your experience in a shared working environment.
1. Get to know your fellow coworkers
One of the best things about coworking spaces is the opportunity to meet and collaborate with a variety of people from different backgrounds and industries. Having a room filled with people who you might benefit from in the future, or who you can help, is an amazing thing!
Take some time to introduce yourself to your coworkers and see what they're working on. You might meet a graphic designer that will offer to look at your website for you. Or other creative types, like a freelance writer who is working on their first book!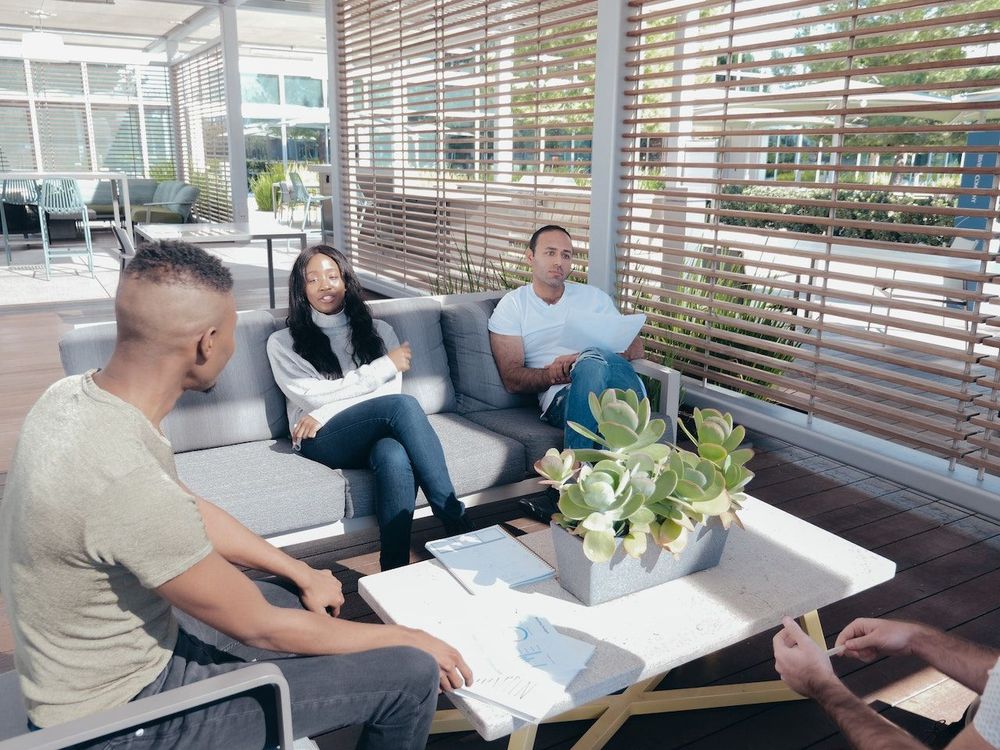 2. Make use of the communal areas
Coworking spaces often have a variety of communal areas that can be used for networking, socializing, or just taking a break from work. Make use of these areas to get the most out of your coworking experience.
3. Take advantage of the amenities
Many coworking spaces offer a variety of amenities that can make your workday more productive and enjoyable. From coffee and tea stations to printing services and meeting rooms, take advantage of the amenities your space has to offer.
4. Respect others' space and time
Coworking spaces are typically open and collaborative environments, but it's important to respect others' space and time when you're sharing a workspace. Be considerate of noise levels and be mindful of keeping common areas clean and tidy.
5. Have fun!
Coworking spaces are designed to promote creativity, collaboration, and community, so make sure you take advantage of all they have to offer—including social events, networking opportunities, and more!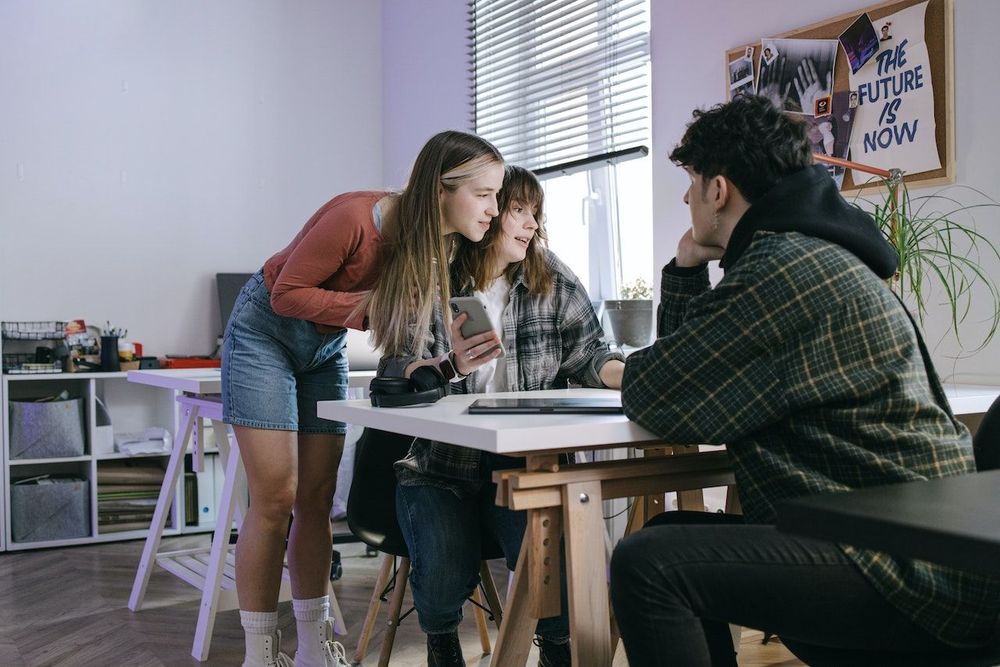 Alternatives to coworking spaces
While coworking spaces are becoming more popular, there are still some people who are not sold on the idea. If you are one of those people, here are some alternatives to coworking spaces that you can consider:
1. Traditional office space: If you prefer a more traditional office setting, then renting your own office space is probably the best option for you. This way, you will have your own private space to work in and will not have to share with other businesses. Of course, this option can be more expensive than coworking spaces since you will be responsible for the entire space.
2. Home office: Another alternative is to work from home. This can be a great option if you do not mind working alone and do not need the social interaction that coworking spaces provide. Plus, it can be quite cost-effective since you will not have to pay for rent or utilities for an office space.
3. Virtual office: If you want the flexibility of working from home but still need a professional address and/or phone number for your business, then a virtual office might be a good option for you. With a virtual office, you can have all of your mail and calls forwarded to your home or mobile device so that you can stay connected even when you're not at your desk.
Conclusion
Coworking spaces are becoming increasingly popular as more and more people recognize the many benefits they offer. Whether you're an entrepreneur just starting out or a large company looking for a cost-effective way to increase your productivity, coworking spaces can provide you with the perfect environment to help your business thrive.
With their modern amenities and collaborative atmosphere, coworking spaces are quickly becoming the future of office space. And while you're deciding which working environment is best for you, it's important to have a strong way to manage your growing freelance business. With an all-in-one platform like Indy, you can send proposals, make contracts, manage projects, send invoices, and much more, so you'll be set up for success!