Proofreading is one of the most popular niches for freelancers. Why? Part of the appeal is the relatively low barrier to entry. While it's certainly not a skill that anyone can do, it's true to say that as long as you can read and write to a high standard and have a good eye for detail, you have the basic skills you will need to get started.
Proofreading is also a skill in high demand. While proofreaders used to be limited to working for book and magazine publishers, these days, there is a lot more content out there in need of proofreaders, including blogs, business websites, essays, marketing materials, courses, and more. Just think of all the content being created daily all over the world.
There is also a vast market for speakers of English as a second language (ESL). Because English is the global language, many people from other countries need to create written documents in English, which they then get corrected by native proofreaders.
As you can imagine, the amount of written content is only going up over the coming years, which means there will be increasing demand for proofreaders.
But how should you get started as a proofreader? Which skills will you need? And most importantly, how can you find freelance proofreading jobs? Read on to find answers to all these questions and more.
What exactly is proofreading?
First, let's look at the skill of proofreading and what it consists of. At its most basic level, proofreading involves correcting written words. Traditionally, it has been the final stage before the publication of a book or magazine, where all of the more extensive edits have already been made.
When proofreading a book, you will not only correct the spelling, grammar, and punctuation, but you may also need to look out for formatting and typography issues. However, most online proofreading jobs are focused on simply correcting the words.
When everything else has been checked, the proofreader will make a final check before the document is published online, sent to the printer, or submitted.
One thing that proofreading is not is copy editing. These are two similar skills, but copy editing is the process that comes first. Sometimes the terms are used interchangeably, but they are different.
Copy editing involves making more significant changes to the content. The copy editor may condense phrases, check facts, and take a bigger picture approach. On the other hand, proofreaders will look out for smaller mistakes to make sure everything is perfect.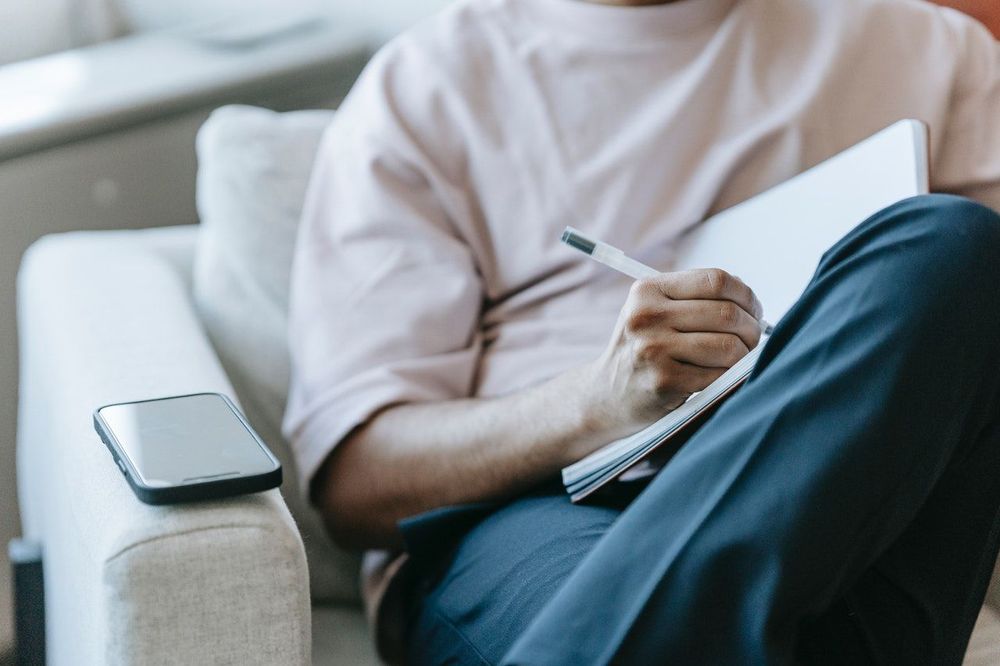 Why work as a freelance proofreader?
If you've heard about freelance proofreading, you may be wondering whether it is a suitable profession for you. Before you decide to explore it further, there are pros and cons to consider.
Pros of freelance proofreading
First, you will get to work as a freelancer, meaning you can work from almost anywhere. Many people enjoy working in freelance positions because of their complete freedom. As long as you have an internet connection, you can work from wherever you please, including another country.
Requires little equipment
Some freelance jobs require more advanced skills and equipment. However, with proofreading, you will not require much equipment to get started beyond a computer, internet access, and perhaps some reference books. That means it has low startup costs, and you can try it out and see how you get on without worrying about spending a fortune to get started.
Flexible hours
Another great thing about freelance proofreading is that you can work as much or as little as you like. Many proofreading jobs available are quite small, so you can pick up small jobs and work an hour or so a day if you want to. This could be ideal for a busy mom, for example, who cannot work full-time hours. On the other hand, some jobs involve proofreading entire books, so you could easily make it into a full-time job if you prefer.
No qualifications needed
With freelance proofreading, there is no need to get a qualification or certificate to get started. Anyone can start, and your skills as a proofreader are the most important factor in getting a job instead of where you went to university or which courses you have completed.
It's in high demand
There are also lots of jobs out there. As you'll see, there are plenty of resources to find work, and there is a lot of demand for good proofreaders that is only expected to increase over the coming years as more content is produced.
Proofreading can also be a very satisfying job. This skill is perfect for anyone with a natural skill at picking out errors and getting satisfaction from correcting mistakes.
Cons of freelance proofreading
While there is a lot of demand for proofreaders, there is also a lot of competition. When you find your first online proofreading job, you may find that pay can be low to start with. Because of its low entry barrier, many other people may be applying for the jobs you want, and that can push the price down.
Proofreading should not be considered an "easy" job, and there is quite a lot to learn, especially if you want to increase your earning potential. It can also take a while to build up experience and skills. You may want to specialize in a certain niche, for example, that may allow you to get better-paid jobs.
What you will need to be a proofreader
As mentioned, you do not require much to get started as a proofreader. Here is a list of the most important equipment you will require starting.
Computer
You must have a computer or laptop to work as a freelance proofreader online. While lots of proofreading is done on paper (e.g., when proofreading a book), online jobs are done electronically. A good computer with a fast internet connection is imperative.
Word processor
You will need some kind of word processing software, which usually means Microsoft Word or Google Docs. Some clients may specify which one they want to work with. For others, you might be able to choose.
If you don't know your way around Word, make sure you familiarize yourself. There are plenty of courses out there that will get you started and help you to get familiar with the most important features. The same is true of Google Docs.
Other software
You may use other tools if you want to, but they are not requirements. One of these is Grammarly, which could be worth looking into. This is a great tool that is getting better all the time. It catches spelling, grammar, and other mistakes that your spell checker won't pick up on.
Reference books
It's always a good idea to have a thesaurus to hand, but these days, many people prefer to access one online. You might also want to invest in a few grammar and punctuation books. Depending on your location, you must be very familiar with different styles. For example, many publishers will ask that you proofread according to the Chicago Manual of Style.
If you specialize in a particular subject matter, you may want to invest in reference books to ensure the corrections you make are correct.
What about skills?
There are also specific skills you will need if you want to be a proofreader. Some of these skills you may have already, while some you may need to learn or improve upon.
The primary requirement is excellent English skills, especially in writing and reading. You will need a deep knowledge of spelling, grammar, and punctuation to spot mistakes and correct them.
You will also need a good eye for detail to help you spot mistakes in the first place. And you will need to have the patience to spend time reviewing a document, sometimes several times.
While there are many proofreading jobs for beginners, some clients may also require a degree in English or journalism before hiring you, so this is a consideration. You may already have a degree or decide to get a degree if you want to apply for these jobs.
Get some proofreading training
Proofreading training may not be necessary because you may already have a good idea of what to do. But it's probably a good idea if you want to make a serious go of becoming a proofreader.
You can find many courses online, and it does not have to be an official course. Many experienced proofreaders create their courses, and these can be even better because they provide insight into the actual skills you will need from someone who knows.
There are more formal courses, but you may only need to do these if you plan to proofread books or magazines. Most of your work to start with will be more basic, so it may not be needed, but it certainly won't hurt, and it can look good when you approach potential clients.
At the very least, make sure you practice proofreading. There are free tests you can do online to get some practice in, and this also gives you a chance to see if you enjoy it and gives you insight into where you need to improve.
Is there enough demand for proofreaders?
In short, yes. The amount of written content in the world keeps on increasing at a rapid pace. Think of all the books, magazines, blogs, business documents, courses, product copy, and more created daily. There is plenty of demand right now for proofreaders.
Many people have to create written documents for various purposes, from academic to business. Then there is all of the English written content produced by non-native speakers. Getting a skilled proofreader to check it over is important.
Not all content will be proofread, of course, but so much is being produced that you can be sure there is enough work.
Earnings potential for proofreaders
Your earnings potential as a proofreader is quite high, but real earnings are all over the place. What you earn depends on many factors.
At the time of writing, the average salary in the US is $54,956 (at Salary.com), and most earn between $48,228 and $62,752.
The amount you earn will be determined by:
Your experience
The types of jobs you work on
How many hours you work
How fast you work
Your specialist areas
Don't expect to earn a huge amount of money at first. But with hard work and dedication, you could start to earn a good amount fairly soon.
20 best places to find online proofreading jobs
Ready to find the best online proofreading jobs? There are many places online where you can find online proofreading jobs. Some of them are ideal for beginners, while some of them are more suitable for experienced freelancers.
Here's a list of 20 places online where you can pick up jobs and either start your proofreading career or take it to the next level.
1. Upwork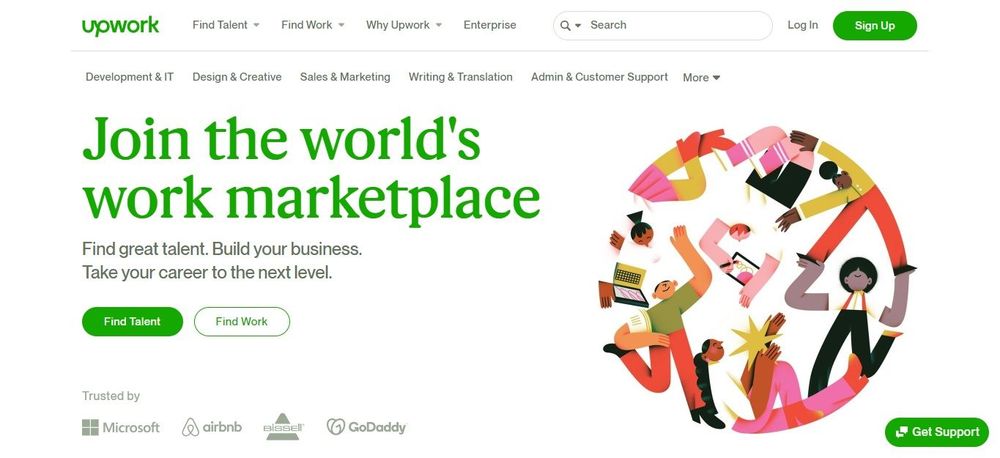 Let's start with the biggest freelance website of them all, and it is a great place to start when you begin looking for your first proofreading job.
Upwork is not just a place to find freelance proofreading jobs; you can find many freelance jobs here. Writers, designers, editors, virtual assistants, and more all use the website, but there are certainly proofreading jobs to be found here.
The way it works is that clients sign up on the website and post a job description. You then apply for the job with a proposal and explain why you are a good fit. If the client chooses you, they fund a milestone with the agreed amount. It goes into an escrow account, so you know it is safe. You complete the work, and when the client signs off, they release the funds.
Upwork also takes a fee. This currently starts at 20% and goes down to 5%, depending on how much you earn with each client.
There are all kinds of freelance job listings here. Many of them are lower-paid jobs that are suitable for beginners. However, you can filter jobs by budget to help you find higher-paying work.
Once you do a few jobs and receive positive feedback, this can help you to apply to more jobs successfully and increase your earnings. If anything, Upwork is a great place to start your career, build a portfolio, and get testimonials.
2. Other freelance marketplaces
Several websites are similar to Upwork, and they work on the same principle: clients post jobs, you post a proposal, and you hope to get selected.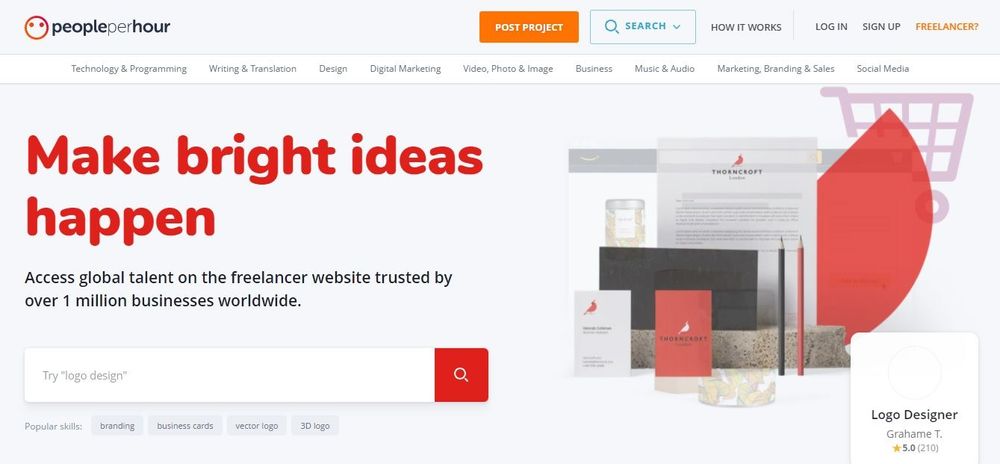 Some of the biggest are Freelancer, Guru, and PeoplePerHour. They are all slightly different, and you may prefer using one over the others. Try them out and choose your favorite, or use them all and check them for proofreading jobs daily.
3. Fiverr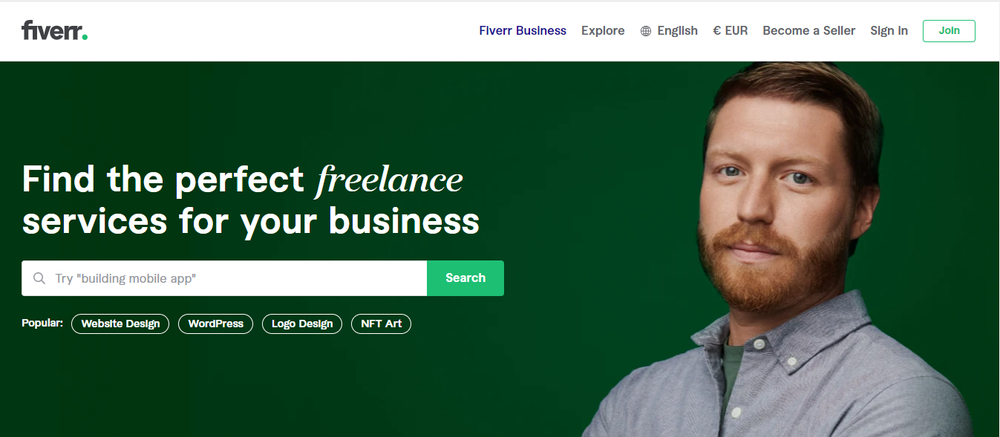 Fiverr is a slightly different freelance platform. You create your gigs where you state what you will do and how much. You can create variations, like charging more for delivering work faster. For example, you may create a gig offering 1,000 words of proofread copy for $10, which you will deliver in seven days.
Fiverr takes a 20% cut of your earnings, so make sure you factor this in when you decide on a price.
This is a competitive marketplace, but many people are offering proofreading services and finding work. You may find that you enjoy success here too. There is no need to bid for work; clients find you, which you may prefer. Again, try it out and see whether it works for you.
4. LinkedIn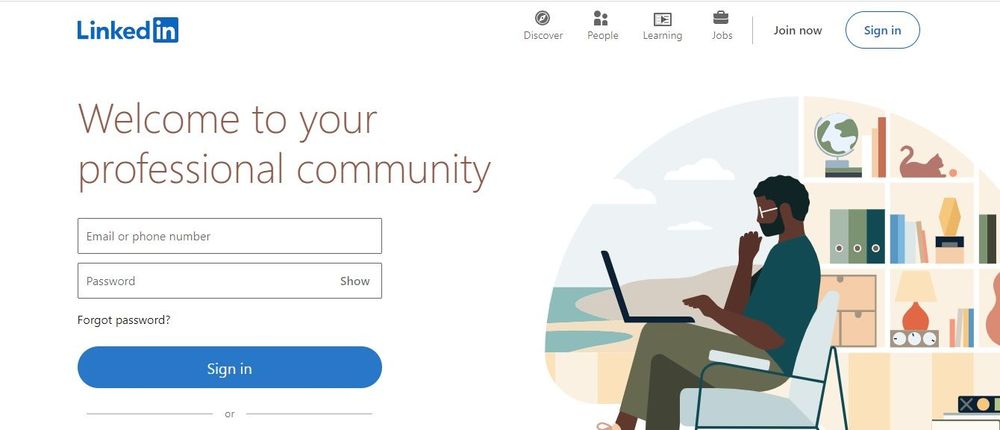 LinkedIn is a great place to find all kinds of jobs, not only full-time ones. You can also find contract jobs here, including proofreading jobs.
Search the website and apply for any jobs that look suitable. You may have to apply to several before you find your first job.
Don't forget that this is a place to network. Let people know what you do and how you can help, and get more visibility on the social network to attract more opportunities.
5. Craigslist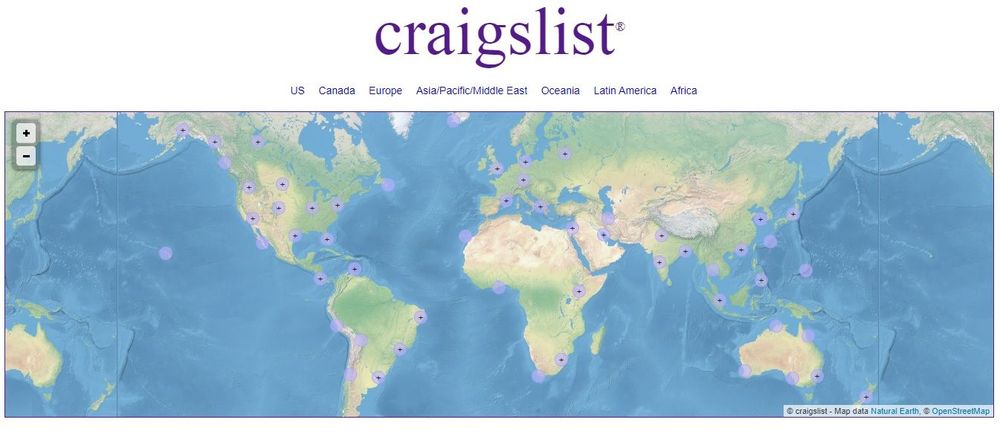 Craigslist can be a great source of work. Start by browsing your local Craigslist for freelance jobs, and you may find some proofreading jobs here.
It may be a bit more daunting to reach out directly to clients because this comes with additional considerations, such as how you will get paid. But it is certainly worth looking into.
6. R3ciprocity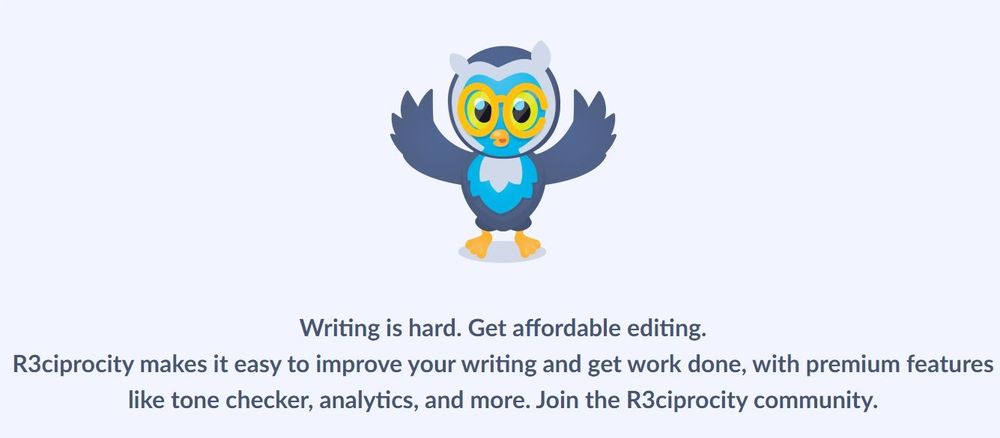 R3ciprocity is a platform for proofreaders and editors where you can find freelance jobs. Simply sign up and start proofreading work to earn credits. You can either use these credits to get your work to proofread or to cash out for money.
7. Lionbridge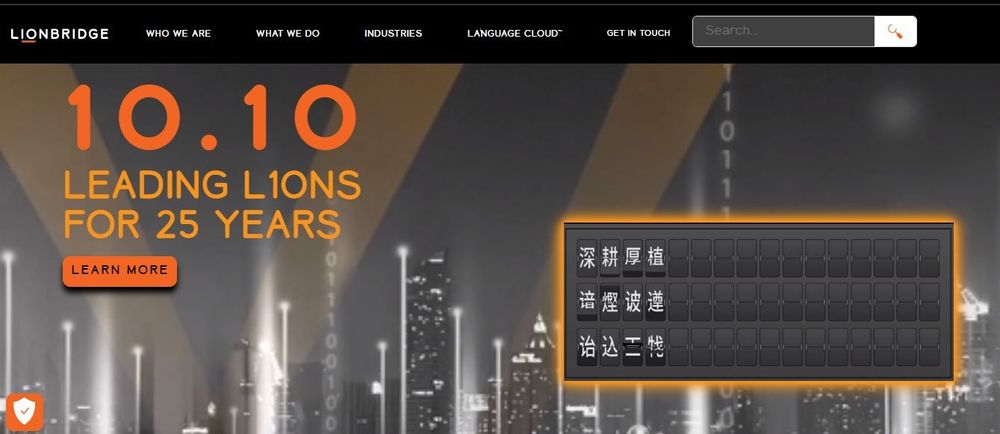 Many different types of work are offered at Lionbridge, including proofreading, which is very popular on this platform.
Smaller tasks are outsourced on the platform, and you will take on a small part of a job while other freelancers work on other parts. It's a good place to start, but you must complete a skills test.
8. FlexJobs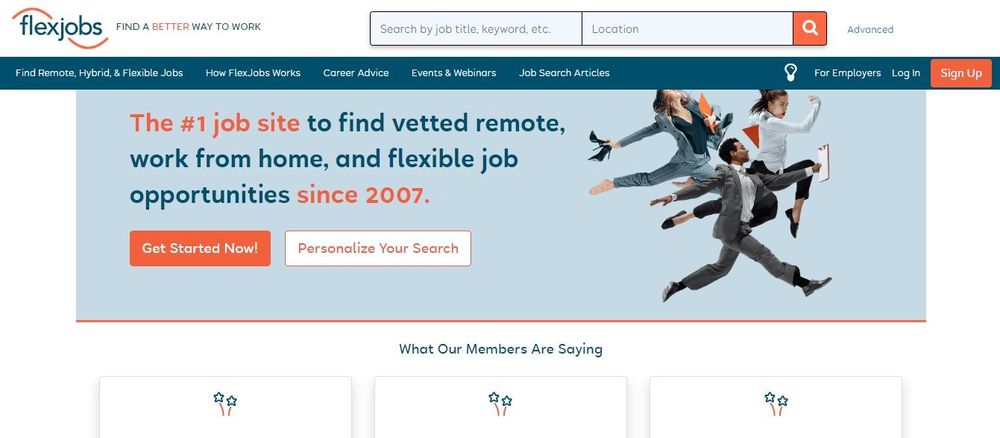 FlexJobs is a great place to find online jobs in various niches, including proofreading. Simply search the website for proofreading jobs, which are always updated.
Jobs will state if you have to be based anywhere, whether you are a US national, or whether you can work remotely from anywhere. Search the listings daily to see what you can find.
9. Clickworker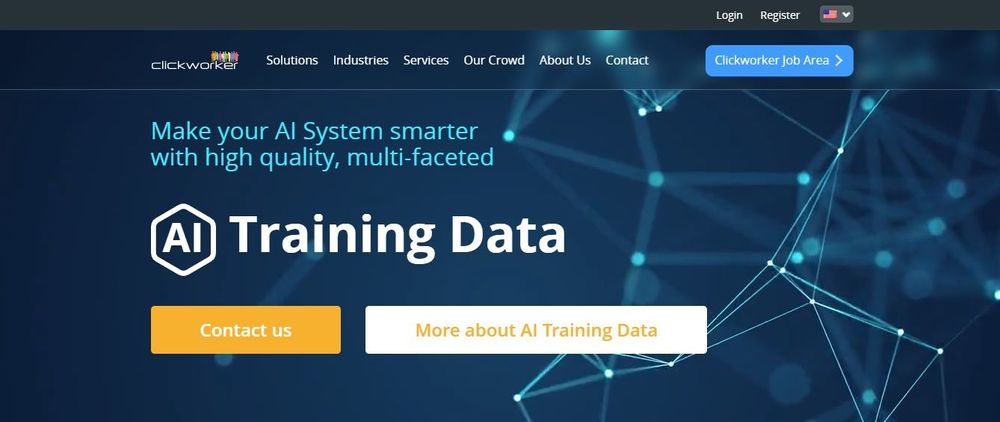 Clickworker outsources small jobs to professionals like writers, translators, and proofreaders. You will need to take a test to show your skills and then apply to jobs available at different rates.
10. MediaBistro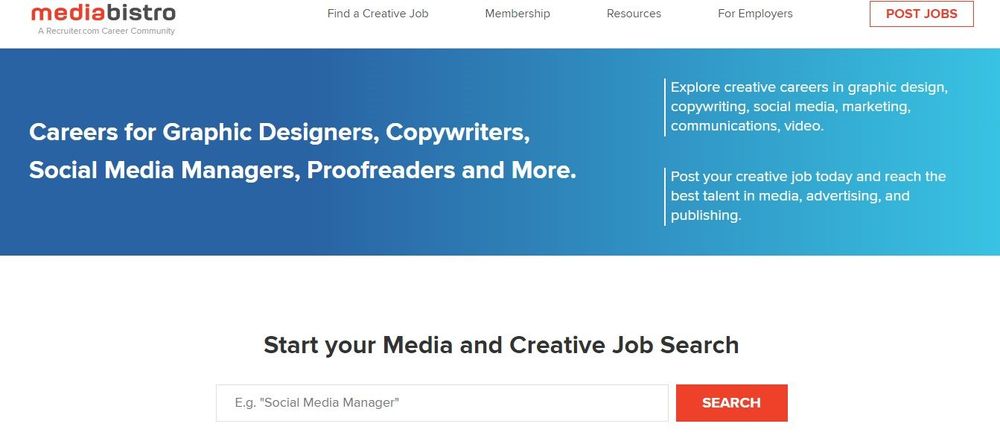 MediaBistro is another job board similar to FlexJobs that focuses on freelance jobs for creative industries like writing and proofreading. Sign up for a job alert to find out as soon as a suitable job is listed, and simply apply to find work.
11. Proofreading Services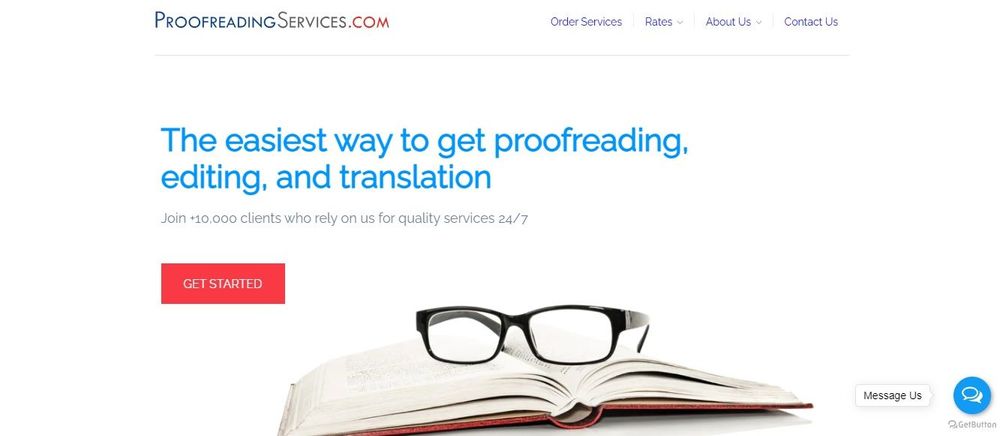 Proofreading Services is a popular website for finding proofreading jobs. As the name suggests, it focuses on proofreading, and you can find lots of small jobs and larger jobs here with different hourly rates.
Like similar sites, you have to carry out a proofreading test. If you have experience, you shouldn't have any difficulty with this.
You should consider this a good option when starting because it is fairly easy to find work, even if it doesn't have the top rates. One of the good things about it is that you can connect with other freelancers and build your network of fellow professionals.
12. Scribbr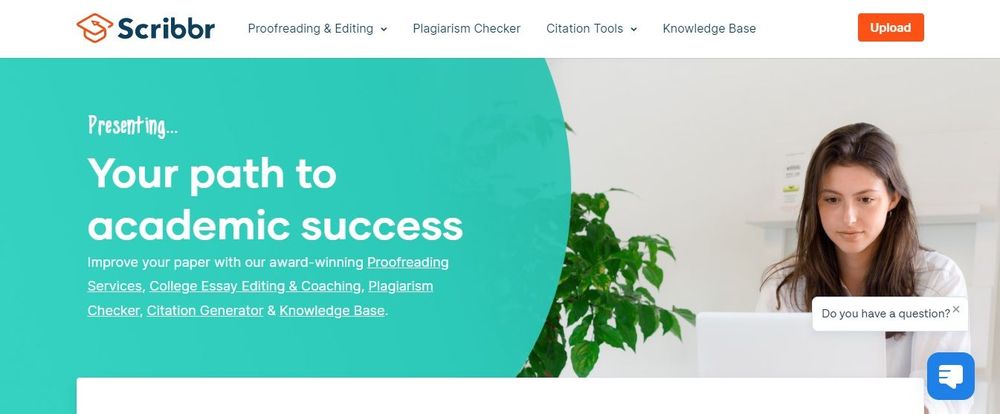 Scribbr can be a good place to find proofreading and editing jobs. Take the initial quiz that you must pass, then send in your CV if you pass. The team will decide whether to let you join.
If they decide you are a good fit, you will get an invite to the Scribbr Academy. Here, you will carry out some test orders. This is not real work, but it's a chance to get feedback on your proofreading and some tips. Once you get through the academy, you can start earning money. It takes a while to get started, but it's a good place to find work.
13. ProofreadingPal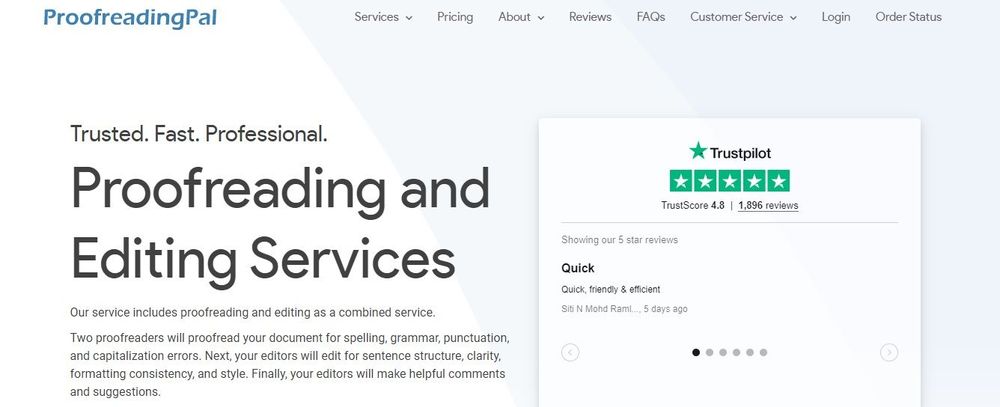 ProofreadingPal is a good place for graduates or undergraduates to find work; you could even use it to earn money proofreading while studying.
Pick up a few jobs on the side and work on academic papers, novels, manuscripts, business documents, resumes, and more.
14. Writer's Relief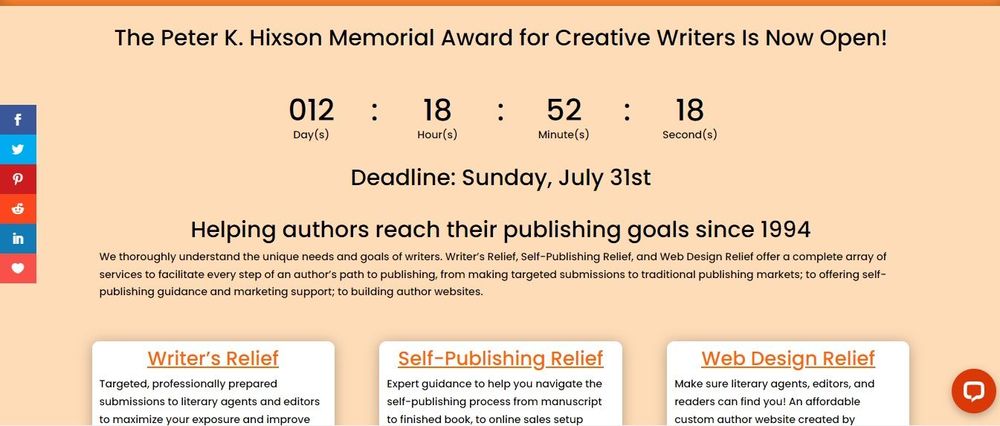 It may be called Writer's Relief, but this site hires proofreaders. It provides a submission service for authors to help them get published.
However, getting accepted is not easy. It has very high standards, and it's not a place where you can be guaranteed work. It could be a good option once you have more experience.
15. Wordvice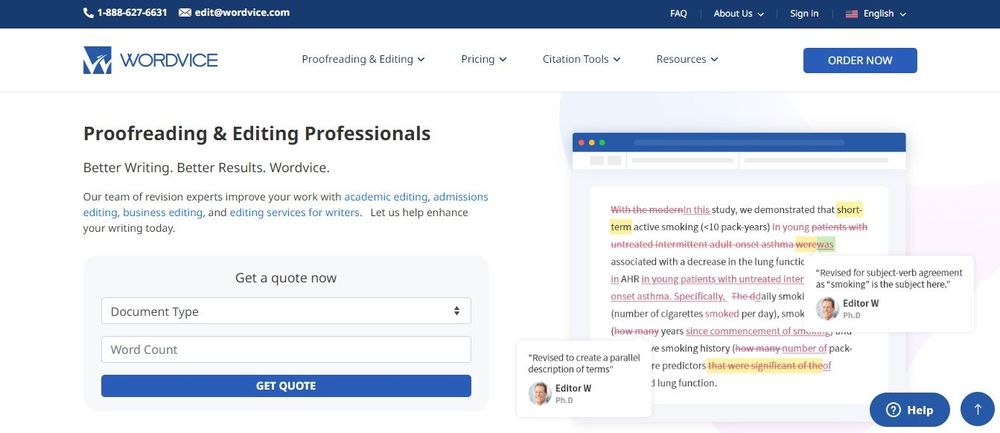 Wordvice is a great place to find remote proofreading jobs. However, it suits people looking for part-time work and occasional jobs.
When you apply, state your services and the sort of rate you want to charge, then send in your resume. You will also have to work on a sample proofreading task. If accepted, a lot of the work you will find here is from ESL clients.
16. EditFast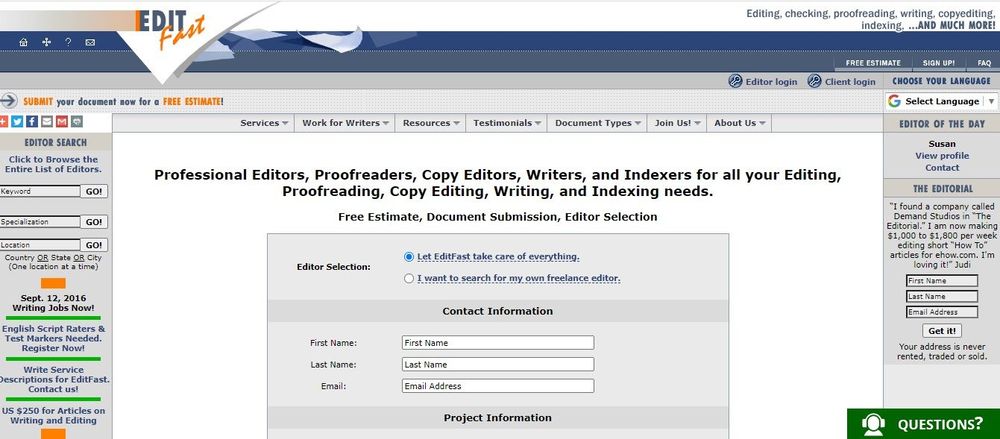 Fill in the registration form at EditFast and pass the review, and you will get admitted to the platform. Once you have been accepted, you will get a listing, and clients can then choose from the freelancers on the platform for their projects.
17. Scribendi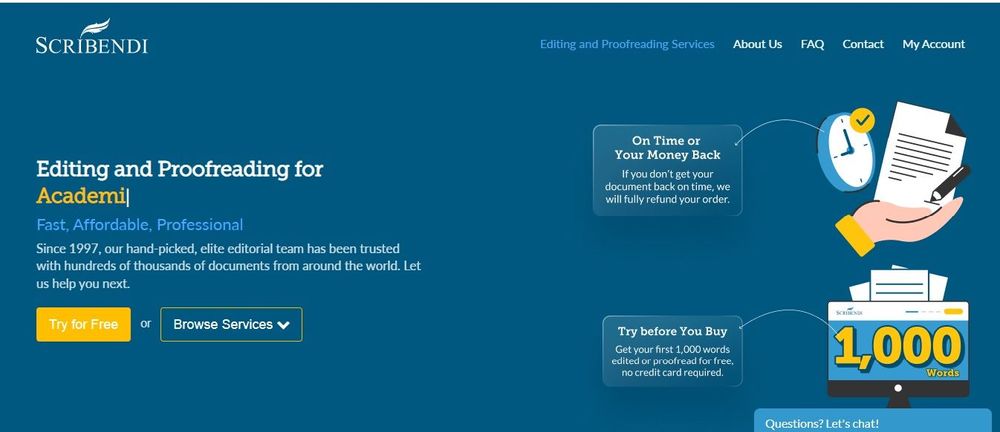 Scribendi is ideal for anyone who is looking for proofreading work. You must be a native English speaker and have some experience, and you must also have a good proofreading speed. A college degree is also preferred. But if you meet all the requirements, it can be a good place to find work.
18. Writing Jobz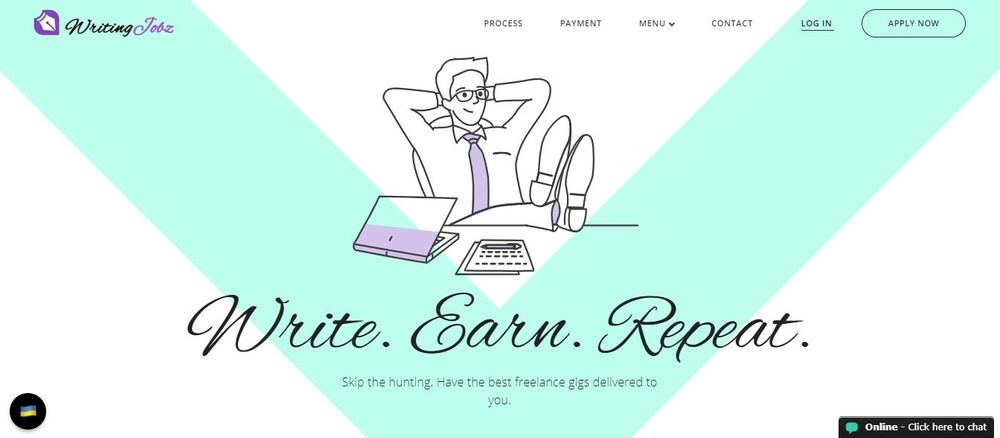 At Writing Jobz, you can apply for jobs based on your experience level and schedule. There are many different types of assignments, including academic essays and manuscripts, and many writing jobs too.
You will have to take a test to get in, and then you can start to take on more projects. The earnings are on a per-page basis.
19. Get Editing Jobs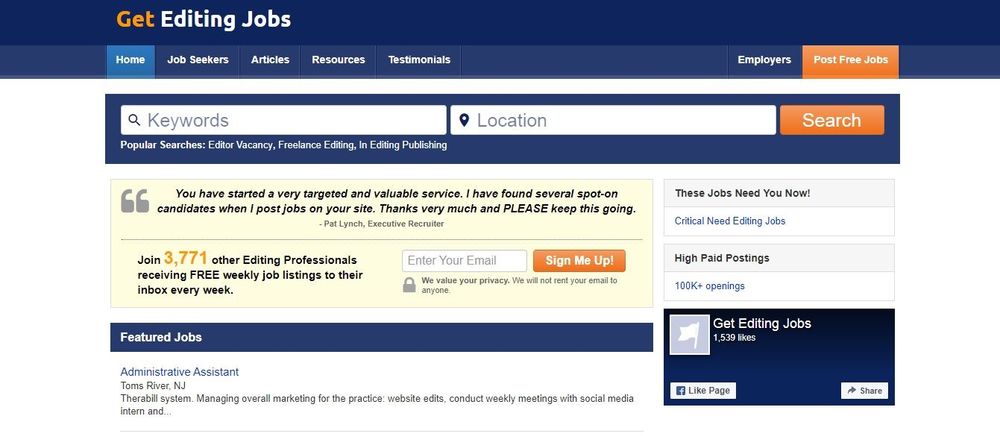 Get Editing Jobs is a popular job board with many freelance jobs for editors and proofreaders and some writing jobs. Simply search for jobs in the search bar and apply to any that you think are a good fit.
20. OneSpace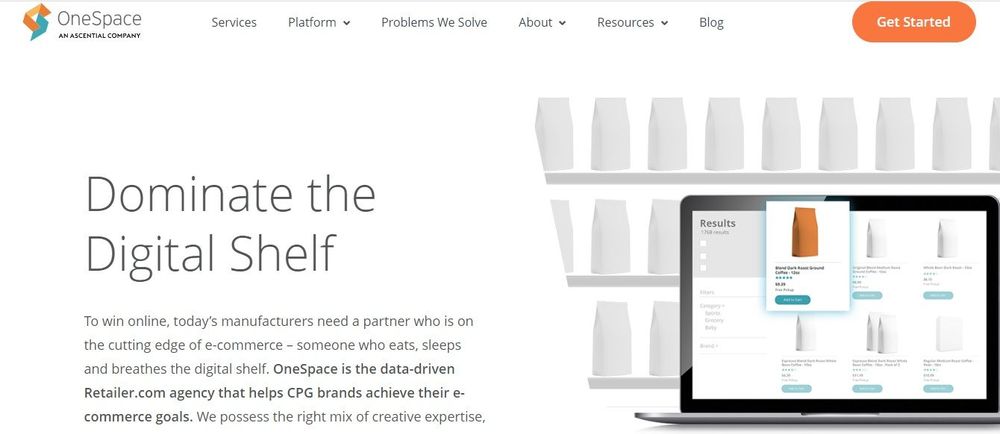 OneSpace is a good place to pick up quick proofreading tasks. It is aimed at freelancers, and it is worth checking in regularly. You will have to apply first, and the team will let you know if they have suitable jobs.
Target proofreading clients directly
The above resources are all great places to find proofreading jobs, but they usually operate as middlemen. Apart from the online job sites like FlexJobs, where you respond to ads and work directly with the client, you are essentially working for a client through a third party.
Once you have experience, you may prefer to cut out the middleman and reach out to potential clients directly. It's usually best to have some experience first to get your proofreading skills to a high standard, but then you can approach companies that might hire proofreaders:
Publishers
Literary agents
Magazines
Blogs
Companies with lots of content
Startups
Self-published novelists
There are many options out there, depending on the type of proofreading you do and whether you specialize in a certain topic.
You may specialize in helping ESL speakers to improve their written texts, or you may have a background in science and apply to work for science publishers.
Consider your expertise and any areas you have specialist knowledge in like medical, legal, or academia, then target appropriate clients directly.
Send professional proposals to boost your chances
When you start targeting clients directly, you want to make sure that you make the best first impression. Unfortunately, many of your proposals will be completely ignored, and this is just how it is. When you target a potential client, they may not be looking for a proofreader right now, or they may never work with them.
But it's those clients who work with freelancers that you want to notice, and professional proposals can go a long way to make you stand out from the crowd.
Remember: Other freelancers will probably be sending their proposals. If you can make yours stand out and get noticed, that's half the battle won.
Indy comes with Proposals, a tool you can use to take your proposals to the next level. You can create professional proposals in minutes and send them to prospects. If you get a catch and the client wants to know more, you can automatically change the estimate in your proposal into an invoice, saving more time.
You can also use Indy to track your proposals and quickly see where you need to follow up. It not only makes your proposals more professional, but it's quick and easy to use.
It's a highly effective sales tool that allows you to create a proposal from scratch, use a professional template, add elements by dragging and dropping, customize it with your logo and colors, or even add your signature. If you want to take your prospecting seriously, this is the tool to use.
Market your freelance proofreading services
Sending proposals to prospective clients is one way to find work. But don't forget about the power of inbound marketing. This is where you attract clients to your business, so they approach and hire you without you having to target them individually.
How should you do this? There are many digital marketing techniques you could use to get more visibility.
Start by creating your website. This is useful to have even if you are not marketing your services. Prospective clients can look at your site and find samples, testimonials, contact details, and more, but if you are focusing on digital marketing, it should be the hub of your activities.
Optimizing your social media pages is another great option. Can you provide useful tips about proofreading and writing in general? Do you have valuable information to share? Then get active on social media. Twitter, Facebook, and other platforms can be great places to build a community and introduce yourself to influencers.
You can publish blogs on your website and then share them on social media to provide valuable information about proofreading, so people know you are an authority.
Many blogs are looking for original content, and you can create content for these about the freelance lifestyle, proofreading skills, tips for business owners, and more. Guest posts are similar to blogging but on other websites. You can then link to your website, which helps with your SEO. Over time, you can get more visibility in the search engine results pages, leading to free organic traffic.
Or you can pay for traffic with advertising on social media or Google, so when people search for a proofreader, they come across your website. This can be expensive, but it could also lead to more work.
These are just a few options, so try them out and see if they work for you. Remember that these can take time to generate results, so this is something to focus on alongside applying to freelance jobs.
Start your freelance proofreading business
Do you like the sound of freelance proofreading? Think you could make it into a successful work-from-home career? Then go for it!
This is a job with a lot of potential. It's satisfying, very flexible, there is a lot of demand, and good earning potential. Try it yourself, build up your skills and experience, and start looking for work.
Indy can help you with almost every area of managing your freelance business, from creating and sending professional proposals, as already mentioned, to creating contracts, communicating with clients, sharing files, gathering information with forms, improving work management with tasks, and more! Try it out today and get more from your freelance proofreading career.