If you are working as a freelancer, you need to have an effective strategy for building a social following to generate a consistent flow of leads for your freelancing business.
There are many different ways to optimize your social media profile pages as a freelancer. But, seeing as you will likely be up against fierce competition, it's crucial to have a unique and powerful strategy that is consistent and engaging to stand out from all the rest to attract your target clients.
This article looks at 7 of the most effective tactics you can use to increase your following strategically and get in front of the eyes of the highest-paying potential clients.
Read on to find out what these profile optimization strategies are.
1. Create a Cohesive Brand Across All Platforms
One of the most effective ways of optimizing a social media profile page for better results is to create a cohesive brand across all your platforms through the use of standard content, including:
Imagery
Hashtags
Language
Memes
Logos
Slogans and Mottos
Infographics
If you want to do this the easy way without spending a bunch of money, start with a logo maker listed here, as many of them provide branded assets that match the logo if you elect to purchase their product.
Pro Tip: Always remember to copyright your business logo and any other brand imagery you need to protect from others who might try to use it as their own or without giving you the credit you deserve.
Evergreen is Crucial
It's vital to share evergreen content on your social profiles to provide steady traffic even after the publishing date has long since passed. This way, you can consistently re-share content that's received positive user engagement without worrying about it expiring.
Evergreen content also has a higher likelihood of being shared on social media, which will help you generate even more traffic over time.
However, you should keep in mind that while evergreen content has its place, you must also focus on sharing social content aligned with relevant trends (whether they are social, cultural, political, etc.)
This is a great way to show that your account is active, relevant, and engaged with the current social tone - something that is particularly important for freelance social media managers.
2. Generate Unique Content for Specific Audiences
Another way to optimize your social media profile pages is to ensure that you create unique content for specific audiences on different platforms.
Different platforms have different rules and content requirements. This means that an advanced strategy on Facebook can't yield the same results when used on Instagram or other social media. So, share unique content and visuals to keep your Instagram feed aesthetic catchy and engaging for users.
You must customize your content offerings to suit different audiences on each platform.
You must first consider your business and its audience and set goals for each platform.
Assess your current approach on each social media site and research to see the type of content that performs well on each platform. You can look at your competitors' most popular posts and yours to see what to post on different platforms.
Creating Content on Facebook
Facebook, for example, is all about connection.
This means content on that site is typically driven by emotion. So, you can post blog posts, short videos, etc., to capture the attention and imagination of your audience quickly.
Whether your content is for educating or entertaining your followers, keep it short and encourage engagement.Creating Content on Instagram
Instagram, on the other hand, has distinct differences from Facebook.
Thalita Ferraz, who has over 700k followers on Instagram and is the founder of popular fashion and beauty website HerBones.com explains, "Instagram is, what I would call, an observational social network. While users can follow each other, most users on Instagram use the platform to get a peek into the lives of those they find interesting."
People tend to connect on Facebook, but they observe on Instagram. They go on to the platform to look for lifestyle tips, trends, inspirational content, etc.
As a freelancer, you should aim for high-quality images, engaging reels, inspirational quotes, and visually appealing content. In addition, you can use Instagram to tell a story of your brand, work with influencers, and encourage user-generated content.
To get a more detailed insight into what the user is looking for on Instagram, you can use Instagram analytics tools to create some unique content for your specified audienc
Creating Content on Twitter
Many people use Twitter to keep up with news, opinions, live events, etc.
Instead of connecting to see how things are going with their friends and family (as they do on Facebook) people use Twitter to see how things are going around the world.
This makes it the perfect platform to share your news and views on industry-related topics. You can also share your blog posts here and get involved in discussions.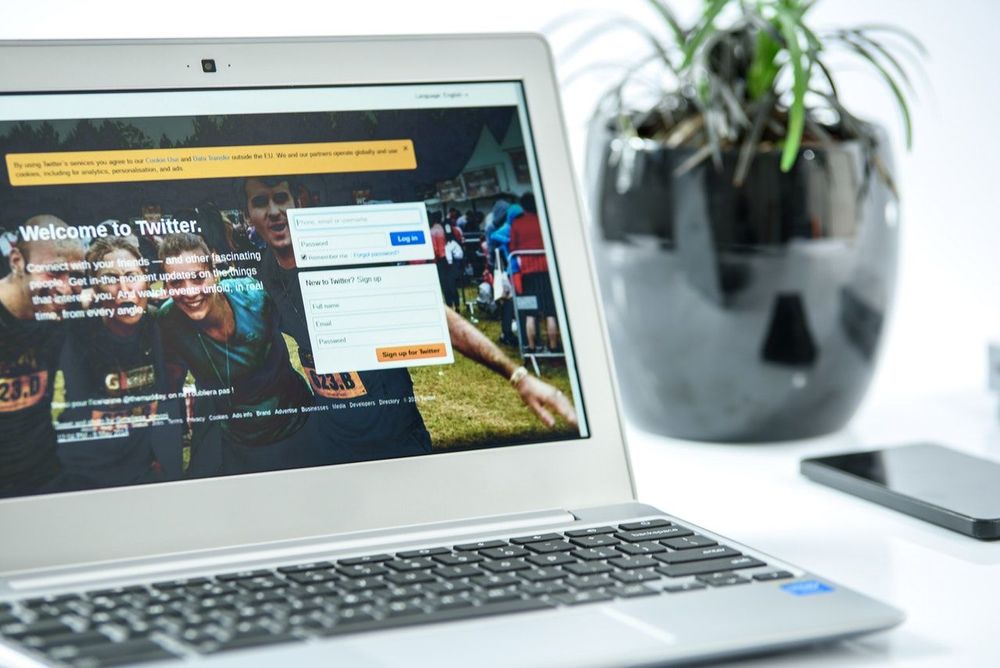 Creating Content on TikTok
TikTok is the newest platform in social media and it's primarily used for entertainment.
As a social media platform, TikTok's growth is exponential and it's quickly become something that freelancers and businesses can't ignore.
While TikTok was created primarily to showcase dance moves, it's morphed into a platform where people spend hours daily looking at short and funny videos. That said, there's been a big push on the platform for short information content as well and freelancers can use both of these angles to attract followers.
3. Cross-Share Content Between Platforms
Just because you generated content for a specific platform doesn't mean you can't use the same content on a different platform.
Cross-sharing content between social media platforms comes with a ton of benefits.
For example, it can help to keep your social media accounts healthy and active even when you don't have time to create content for all of them. In addition, many freelancers try to buy high-engaged social media accounts on a platform like Social Tradia to reach more audiences.
Sharing the same content across different platforms allows you to retain your existing audience while broadening your reach and attracting new followers.
You save time and streamline your posting, allowing you to repurpose your content across different platforms and continually keep all your social channels up to date.
Cross Share Across Marketing Channels
Another thing to consider is cross-sharing social media content across other digital marketing channels.
For example, if your brand is creating online courses, you can create social media that introduces or teases the course content and can then use that content in the course to develop a clear connection between the two platforms.
A clever meme can be a great way to grab a user's attention on Facebook. If the meme relates to material in an online course, you can create a caption that helps you to expand your brand reach while growing your audience on multiple channels by
Explaining the connection between the meme and online course content briefly while
Teasing the online course content to generate interest, and
Including a strategic hashtag also being used on Twitter and Instagram, and
Explicitly encouraging readers to click an included link to the online course itself.
This is a great way to funnel your users from Facebook to an online course or other content, including podcasts, blog articles, sales pages, etc.
By integrating content from social media platforms and other digital marketing channels, you can generate unique digital marketing strategy plans that organically grow and integrate various elements of your digital marketing mix while inspiring numerous ideas for new content.
4. Highlight Your Professional Achievements on LinkedIn
As a freelancer, you must take the time to highlight your professional achievements on LinkedIn and share articles there.
Note any previous successes in your freelance work, side hustles, volunteer time, one-off projects, or previous employment.
Whatever you can do to highlight the different roles you've had will help you showcase your skills to potential clients.
You can highlight things such as:
Publications
Patents
Courses
Projects
Honors and Awards
Test scores
Languages
Organizations
…and whatever else you can think of to show off your awesomeness.
Sharing your capabilities and accomplishments on LinkedIn will help you boost your visibility and attract the interest of your target clients so you can land new projects.
5. Build Facebook Business Pages around Your Freelancing Business
Another important tip for freelancers is to create a Facebook page for your business. Although this may seem like a no-brainer, it's something that deserves closer focus.
A Facebook page can become the most compelling voice of your business. According to the social site, everything you do on Facebook begins with your page.
Your Facebook page allows you to build a community, attract target clients, and generate new leads.
However, your page has other advantages, as well. For instance, you can pay to promote it using Facebook Ads and target a specific demographic.
Your page is also public, so anyone can find your freelancing business on Facebook.
Your page can have a vanity URL (e.g., Facebook.com/MyFreelancingBusiness), which is excellent for search engine optimization (SEO).
But, it's not just about having a page online; it's about creating an optimized page that will generate immense amounts of interest from your users.
This means that everything has to be on point, including:
Your Profile Picture
Whoever said, "Never judge a book by its cover," wasn't talking about social media profiles.
Your profile picture is the first thing prospects see when they find you on Facebook - and they care how your business looks.
That's why you need to make sure you have a professional shot with a clear view of your face (preferably smiling) instead of a faceless brand. This will help you engender more trust from your audience.
Your Facebook Cover
Your profile picture shows you personally, but your cover photo is meant to reveal your brand.
It's your opportunity to wow visitors to your Facebook page and builds brand recognition, so make it count.
Make sure it's well-designed, visually appealing, and includes the following:
Contact information (website, email address, etc.)
A request to like your page
A call to action (e.g., "subscribe now," "get in touch," "share with your friends," etc.)
Price information, including special offers
If you find it hard to develop your design, there is nothing wrong with getting inspiration and ideas from other freelancers in your niche. Take a look at their social media profiles to see how they designed their covers so you can come up with a better one for yourself.
6. Use Pinterest to Feature Strategically Designed Boards
Yet another effective strategy to optimize your social profile pages is to use Pinterest to create strategically designed boards where you can feature different elements of your portfolio, including:
Graphic designs
Art
Written content
Illustrations
… and various other strong visuals.
Each of these will go a long way toward growing your following and piquing the interest of potential clients on social media.
As previously mentioned, freelancers need to be able to jump on trends and leverage them as part of their brand social strategy.
High-quality, engaging aesthetics are a crucial element of a successful freelance social marketing strategy. A visual platform like Pinterest is an invaluable tool that allows you to emphasize your content's aesthetics while keeping up with the latest trends.
Use your portfolio content on relevant boards to highlight the work you do and showcase your skills to prospective clients to show them what you can bring to the table.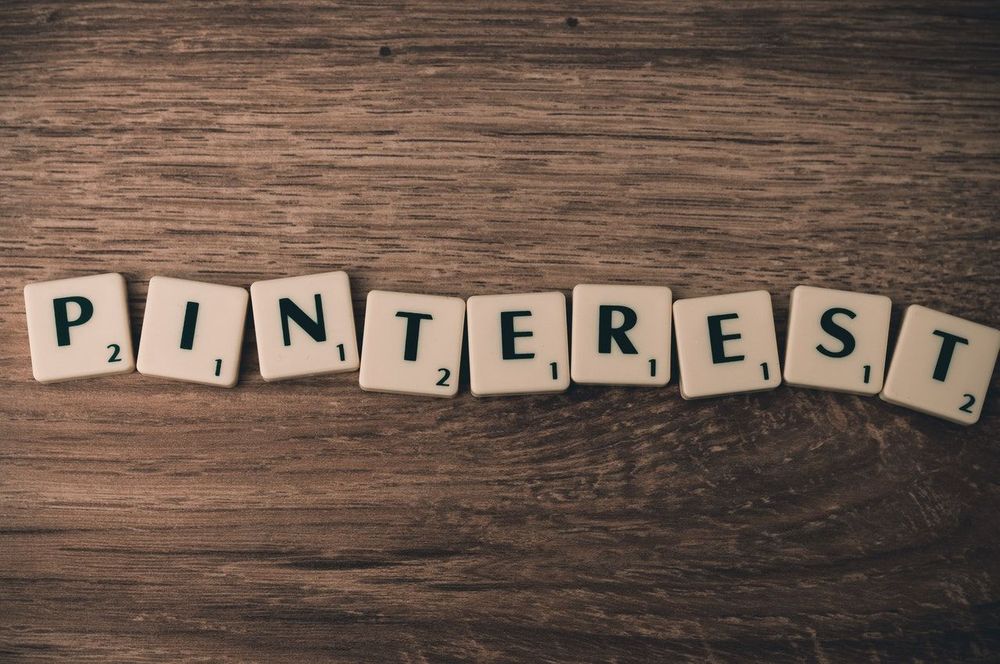 7. Embed Relevant Links in Blog Articles and Email Newsletters
In addition to taking advantage of trends in a value-led way, you can optimize your social channels by embedding relevant links in your blog articles and email newsletters using email marketing software.
Words and imagery can be used in tandem to form a strong foundation for your social marketing strategy. When you can create engaging and interesting posts on social media, it's easy to share them with your audience in multiple other places, including your blog and email.
Conclusion
There are so many changing trends and interests on social media. But, with the tips outlined in this article, you can optimize your social media profile pages effectively to stay relevant, attract the attention of your target clients, and generate lucrative leads for your freelance business.
Over to you. Which of the tips in this article will you implement first and why? Share your thoughts in the comments section below!