Effective marketing is not just "nice to have." It's needed for businesses—both large and small—to stay competitive in the market and build better relationships with their customers. Even throughout the COVID-19 pandemic, companies aren't quitting on their marketing. They're adapting and reconfiguring their strategies.
This is good news for you. Freelance marketing can be a highly practical and lucrative career—if you take the right steps. The field in 2020 is loaded with sub-categories, including:
Social Media
SEO
Paid Advertising
Content Marketing
Email Marketing
Public Relations
Digital Analytics
Graphic Design
Consulting
But don't worry, you don't need to be a jack of every trade beneath the marketing umbrella for your freelance career to be successful. Some people choose to focus on one specific specialty, while others choose the broader title of a freelance digital marketer.
What Is a Freelance Digital Marketer?
A digital marketing freelancer is someone who uses their skills in digital marketing in a remote capacity. Generally, a digital marketing freelancer will be accomplished in a few different types of marketing, as well as the work that it takes to run their own business (invoicing, filing business taxes, generating leads)
Here are some of the activities that fall to a digital marketer, to give you a better idea of the day-to-day:
Develop a digital marketing strategy
Set up and track KPIs to optimize activities
Generate blog content
Develop promotional materials and graphics
Host webinars or develop case studies
Increase the likelihood of action from customers
Maintain a company's social media
Manage a company's online shop to increase the likelihood of purchase
Increase Google presence
Manage ad campaigns
Curate and maintain a brand
Every digital marketer is unique in the services they choose to offer, so it comes down to your skill set and your interests. Regardless of how you choose to position yourself, use these tips to help you launch your freelance marketing career.
Tips for Getting Started in Freelance Digital Marketing
The chances are that if you talk to ten digital marketers, you'll get ten different stores of how they began their careers and reached the point where they are today. While everyone's journey is unique, many used these steps to build a strong foundation.
Find Your Niche
Content marketing and digital analytics are both critical in a comprehensive marketing strategy. But it's highly unlikely that any organization enlists the same person to perform both of these roles. Are you more creative or do you like digging your fingers into data and tracking campaign performance?
Potential clients are seeking experts, which means that identifying where you can effectively position yourself as an expert will lead to a more fruitful freelance career. Look at it this way: would you rather hire someone who is kind of good at everything or a proven authority in the area you need the most?
Build Your Skillset
While having a degree can be helpful, it is not necessary to break into digital marketing. Initiative and hands-on experience are the most important things to succeed. To get started, you may take on an entry-level role with a company. This will provide you the stability and structure to learn the necessary skills.
The digital marketing world is evolving rapidly. Even if digital isn't necessarily your specialty, ensure that you're staying up to date with trends and know which skills are most in-demand. Seek out certification courses online to learn the newest technologies and tools. Here are some valuable resources for continually learning and improving skills:
Building up your skills is a continuous process, and given the recent growth of digital marketing technologies, you'll want to keep on your toes.
Build Your Website
One great way to get started as a marketing freelancer is by building your own website. This could be an online portfolio where you house your content writing and a place where you demonstrate good SEO practices by optimizing your own website. You could ensure that your website features for numerous rich results like Featured Snippets, People Also Ask, FAQs, etc. This, in turn, would aid your visibility in the SERPs. For this, you can leverage tools like Attrock's Schema Markup Generator.
A portfolio illustrating your work is invaluable to being taken seriously as a digital marketing freelancer. As you get started, you might consider taking on pro-bono or low-priced projects to acquire the experience.
Another great way to build up your portfolio and brand is to take up blogging on your site. It's a relevant skill to digital marketing, and you can get started quickly without having to source any clients. You can illustrate your writing style, familiarity with the industry and practices, and values to prospective clients.
Locate Beginner-Friendly Jobs
This can be the most difficult part of launching any freelance career. But according to Upwork, the freelancing industry in the United States accounts for over $1 trillion of income every year, making it a larger part of the economy than construction. This means a whole lot of jobs are sitting there waiting for you.
There are several different places you can look to get started:
Freelance websites, like Upwork or Fiverr: These are online job boards catered to freelancers. If you don't have a strong portfolio, you can find smaller gigs to build that portfolio and continually increase the level of projects and clients you get. Keep in mind, however, that these sites do charge significant fees and commissions, so use them with caution.
Facebook Groups: There are many Facebook groups for freelancers. These are communities that uplift fellow freelancers and provide information related to potential work.
Social Media: Post on LinkedIn about your freelance services. Make sure your bio states that you're a freelance marketer. Social media is a powerful tool for connecting with prospective clients and getting the word out about how you can be of benefit to businesses seeking marketing help.
Have Flexible Rates
Don't undersell yourself or your work when reaching out to prospective clients, but make sure that you aren't as rigid as a rock when it comes to negotiation, especially when starting out. Go into meetings with a figure prepared but be open-minded in regard to final pay rates. Building a relationship with a client that pays more over time is more valuable than not pursuing a project because it was slightly under your goal rate.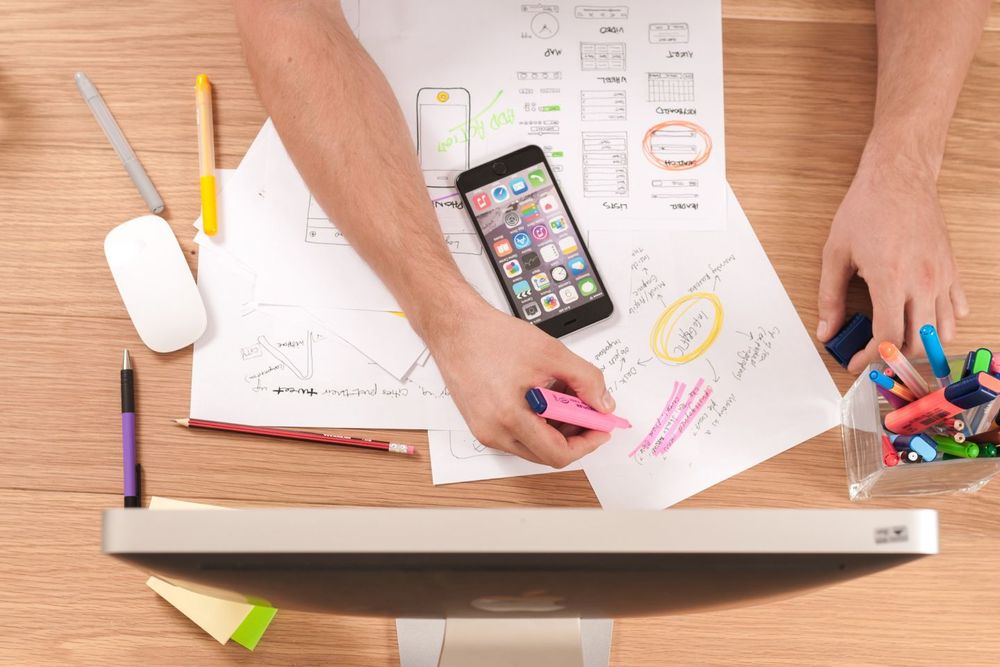 Network to Build a Client Base
When just starting out, the task of networking and finding clients may feel daunting. Here are some tips on where to find potential clients:
Start with people you know. The best way you can spread the word about a new freelancing business is by starting with your current network. You may be able to get some work from them directly or they may give you referrals for potential clients.
Market yourself on social media. Facebook has countless professional groups for every industry as well as freelance groups. It's a great place for connecting with potential clients and other freelancers to learn about job opportunities.
LinkedIn, as the largest professional network, is great for making connections, building relationships, and paving the way for job opportunities. There is also LinkedIn Profinder, a paid service where freelancers can find work and businesses can find contractors. Members receive notifications about opportunities and can submit proposals for work.
Try cold emailing or cold pitching to potential clients. It's one of the most traditional methods freelancers use to find work, but it is still relevant today. For more advice on cold emailing, check out some tips on how to write a cold email that will actually get a response.
Find a Mentor
As you learn the ropes of digital marketing, having a mentor can be a valuable resource. A mentor might be someone who has worked in the field you're aspiring toward or an individual who has accomplished the things you'd like to accomplish.
Mentors can speak from experience and provide you with a first-hand account of how best to succeed. They're in your court and will help advocate for you, perhaps through networking opportunities. It's never too early to start networking and it will set you up for success. While it may feel uncomfortable seeking out someone to aid your professional career, it's a great experience for both parties.
Curate Your Brand
Working in digital marketing means knowing how to highlight the best features of a product or service, so as to increase the likelihood of action in your target market. In the same vein, you need to know how to sell yourself.
Utilizing social media and LinkedIn as well as your own website will help put you in front of your target market and show your best features. What sort of work do you do? Why are you qualified to help them with their project? Do you have any positive feedback to share? These are the types of features that play into your "brand." Locking it down early will help you prepare your pitches in future consulting meetings, and it may just be what pushes you over the edge into a contract. As you'll likely be using these channels to market your clients, this will also help in familiarizing you with how best to use these platforms.
Stay in Touch
Email marketing is key - you'll meet many new contacts as you move along and you'll want to maintain those relationships to build upon opportunities in the future, be that repeat business or referrals. Sending regular emails to stay on the client's mind will serve you well, while also illustrating your capacity to market to them (and ultimately, for them).
Provide an opt-in strategy on your website to add them to your newsletters and communications. Have each of your emails be strategically purposeful and be sure to give them a catchy headline to increase the likelihood of engagement.
Get Referrals
There are no bigger advocates than happy clients. When you start getting your projects completed, don't be afraid to ask your clients if they have any contacts that could also benefit from your freelance services. The chances are that they know someone. Leverage the contacts you already have to find new clients and avoid spending hours cold emailing and scanning job boards.
Operate Like a Business
Freelancing 101: You are your own business. Ensure that you treat yourself like one.
Operating as a business—and treating yourself accordingly—is a more sustainable mindset than thinking of yourself as solely a freelance marketer. Freelancers take one-off gigs and make money here and there. But a business owner ensures that their clients think of them when in need of help. Having a growth mindset will prevent you from plateauing early on and instead keep you growing—and excited—about the freelance marketing business you're good at.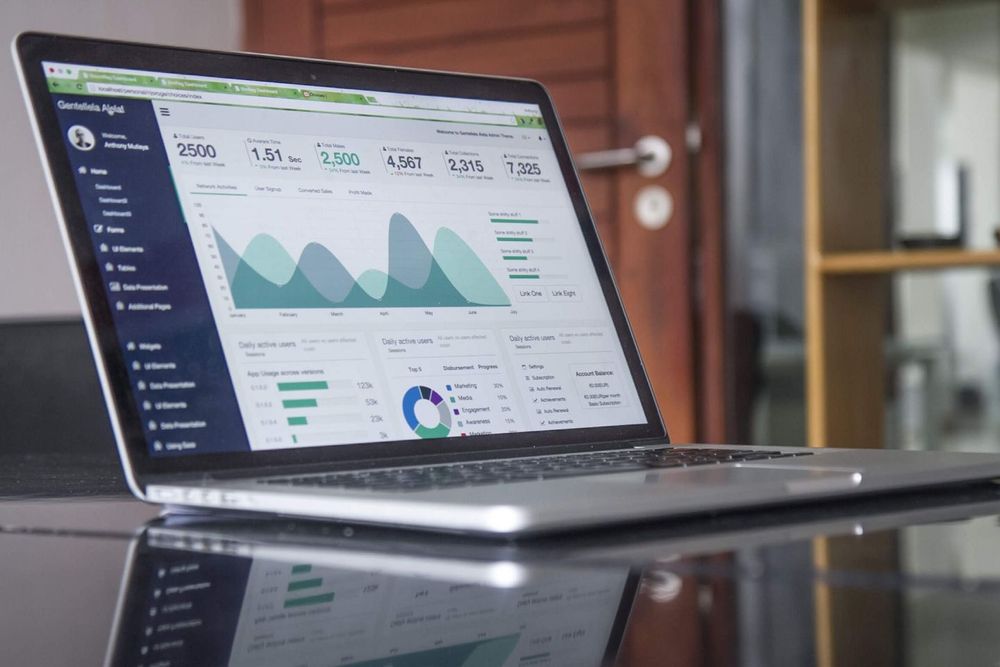 Launching Your Freelance Marketing Career
No successful marketer reached their peak overnight. It takes time to build your business, establish a strong foundation, and truly get your freelance marketing career going. It can take far less time, though, if you make use of the wisdom from those who have already been in your shoes. Try the tips and strategies above to get your career off on the right foot.
Take the pain out of managing your freelance business
Indy — Easy-to-use tools to help you manage your independent business from contract creation to invoicing and getting paid, and everything in between. Start for free.