While freelancing seems to be a modern trend, freelancers existed before the Internet. Different than what some people think, freelancing isn't necessarily remote (although today that's how most freelancers chose to work). Long story short, a freelancer is a self-employed person who offers services - generally through independent contract work - to businesses, multiple clients or both. Unlike typical employees, freelancers end up being responsible for handling aspects of the business such as setting their own hours, determining pricing, pursuing contract work, and paying business taxes.
If you've been considering pursuing the freelance life, here are a few questions I encourage you to ask before you take the leap.
Why do I want to become a freelancer in the first place?
If you are wanting to become a freelancer but haven't yet answered this question, trust me when I say it: you should. If you want to be a successful freelancer, you need to make sure you're doing it for the right reasons. Not because half of your social media feed is filled with glamorous photos of nomadic lives, or because you believe freelancing is a shortcut to make more money. Be honest with yourself. No matter what is your "why", make sure it's realistic.
It's also valuable to find out how much time and effort you are willing to put in, defining if freelancing is going to be a side hustle, if you'll want to keep a day job, etc. As any other starting point, likely, this isn't going to feel easy at the beginning, and that's why it's important to set your intentions and expectations before you even start. If you are aligned with your core reasons, you'll trust that it's going to be worth it along the way.
What Freelance Jobs Are There?
Today, there are endless freelance jobs opportunities out there.
Some of the most common include: Article and Blog Writing; Admin Support or Assistance; Branding and Public Relations; Design and Illustration' Legal Services; Social Media Manager; Customer Service Assistance; Online Sales Representative; Virtual Assistance; Bookkeeper; Makeup Artist; Beauty Therapist; Translator; Online Tutor; and Software Developer.
What Freelance Jobs Are In Demand?
As you can imagine, the list of freelance jobs in demand is huge. And consequently, so is the number of highly paid freelance professions. Curious about what are the most wanted and highest paid ones?
Here are the top five:
Developer Programming has been one of the most in-demand careers in the world. To succeed as a freelance developer, you will want to be proficient in the most in-demand coding languages, including Python, Ruby, Java, Swift, and more.
Designer: Creative design can include graphic design, motion, or web asset creation. A solid design portfolio is essential, as well as keeping on top of industry trends.
Writer or Copywriter: With written content being one of the most important bits of modern marketing, companies are investing in high-quality articles, blogs, guides, press releases, and other types of written content. A successful freelance writer is one who has highly developed writing skills and storytelling, and, obviously, stellar grammar. As with designers, having an outstanding portfolio is essential.
Marketer: Working as a freelance marketer can mean a number of things: anything from running paid Facebook campaigns, to overhauling an entire website's messaging. Marketers must have a robust knowledge of digital fundamentals like SEO, data analytics, user experience, conversions, CRM marketing, and more
Photographer/Videographer: With the right equipment, a few years of work experience, and a solid portfolio, one can conquer a great body of work and excellent editing skills and become a highly successful freelance photographer or video producer.
What Freelance Work Can I Do?
Honestly? If you possess the necessary skills (or are willing to learn them), you can work with pretty much anything.
Forget about what you 'should' do and consider what you 'could' do. While it's helpful to know what jobs are in demand and pay the best, it's important not to let this confine your thinking.
If you know what type of work you are passionate about, that's awesome. But if you don't, that's ok too. Although your passions can point you in the right direction, being told to "follow your passion" and seek to work with whatever gives you joy can actually create stress, particularly if you are just starting as a freelancer.
As Elizabeth Gilbert suggests, "If you can let go of your passion and instead follow your curiosity, then your curiosity might just lead you to your passion." Long story short: if you want long term success, don't be driven by "what pays the best" (which, by the way, is constantly changing) neither caught up in the passion bubble (that might fool you into discarding a great job that would ultimately help your leap into something you love).
Where Can I Find My First Clients?
Or, an even better question: "How can my clients find me?"
Yes, at first you'll probably be the one reaching out to clients instead of the opposite. But you also want them to be able to find you. So before you go client hunting, make yourself easy to find and connect with. If the message of who you are, what you do and the value you offer isn't clear, people won't be drawn to you. If you have no online presence you will be hard (if not impossible) to find. Although you may not need to be on social media every day, cultivating a conscious online presence is essential to attract clients.
Build a Network: To that, you can even go old school. Your first clients can come through real-life conversations (and, of course, and online too). Instead of looking for opportunities on the other side of the world, the best place to start might be exactly where you are, meaning, reach out to people that you already know. Tell them about your experience, your desire to get started as a freelancer, and if there is someone they know they think you should talk to. If you don't know the person they recommend, ask them if they'd be willing to make an introduction. Connection by connection, you'll build a network that will lead you to the right clients.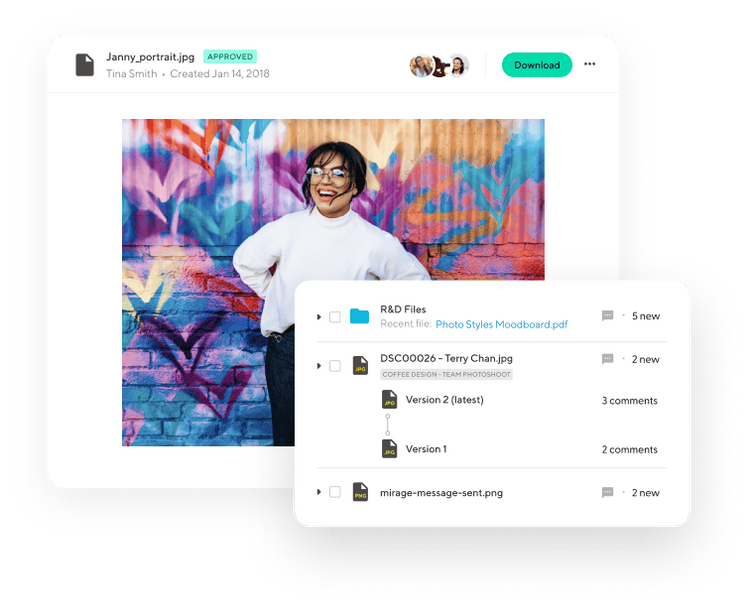 Want to look more professional in your work?
Use Indy's full set of freelance tools to make your proposals, contracts, invoices, and projects look and work more professional.
Try Indy for free
Facebook Groups: Before I share some of the freelancing job websites, let me first tell you some advantages of joining Facebook groups. To find groups and pages for the type of freelance work that you are looking for, you can simply search using the word "freelance" accompanied by your profession, industry, or even location. In addition to being a great place to find work opportunities, there is also a good chance that you will connect with other like-minded people.
Freelancing Job Sites: Freelancing job sites diverge opinions. Some people love it while others despise it, arguing that most work is low-paid and not meaningful. If you are starting, I believe these websites can be beneficial, helping you find work, grow your confidence, and open your mind to new freelancing possibilities (there, you'll find all kinds of work that might inspire you to try something you never considered).
On the other hand, one thing is certain: if you want to create a sustainable business that has longevity, eventually you'll want to stop depending on these websites and focus on building your brand
With all that said, your next steps are up to you. If you decide to give these sites a go, you can find the Top Freelance Work Websites of 2020 here.