Freelance event planners have to deal with stringent deadlines and budget demands. Many have to manage and plan memorable events from inception to completion while also building good relationships with vendors, venues, and industry contacts.
The majority of event planning experts use a contract to outline specific terms to protect themselves and their clients if a dispute arises. They are a safety net and a promoter of good cooperation experiences. None of us wants to think of all the things that could go wrong, but if you're planning an event, this is an essential part of your job. Accidents do happen, and you need to take these risks into account.
Event planning agreements define the responsibilities and expectations between an event planner and a client. The contents of such a contract can vary depending on the type of event, the budget, and other factors. However, there are some essential elements you should definitely consider when writing yours.
What Is an Event Planning Contract?
An event planning contract is a legally binding agreement that governs the relationship between two parties. In this case, a person or business that wants to run an event and someone who will coordinate, organize and manage such an event. Both parties usually sign an event planning contract before the planning begins.
Popular event planning contracts include agreements for corporate events, wedding planning, conferences, and private parties.
The services you will provide as an independent event planner, as well as the roles, responsibilities, and expectations for both parties.
The time you will require to plan, prepare and run the event.
The total costs for researching and acquiring a venue, catering, and event staff.
The details of vendors for the rental or acquisition of any audio and visual equipment.
The payment terms, including initial deposits, milestone payments, etc.
Whether you will also be in charge of the advertising.
Photography release details in case you want to promote your event planning business using the event's photos.
How you will handle any confidential information.
Any liabilities, clauses for cancellation and steps for termination.
Indemnification details in the case an attendee gets injured or a venue is damaged during the event.
Any other event services you will provide or tools you will require to do the job.
What's the Goal of an Event Planning Contract?
Many event planners choose to work without an event planning contract. While a verbal agreement can be valid, it's always better to have a document outlining your service terms and conditions. It can be pretty hard to enforce a deal when you don't have it in writing, and events have specific challenges from which you will definitely want to protect yourself, such as liabilities, losses, damages, and expenses.
Contracts can help you align expectations and responsibilities and ensure both parties are satisfied and protected. Many event planners also work out an event brief with their clients before signing an agreement - so there's a good initial common ground. Then, if a misunderstanding arises or something goes wrong once the event occurs, all parties involved can go to the contract and understand their agreement.
There are also some industry-specific safety risks you might want to consider, and an event contract can help you define and protect against them. For example:
Crowd management.
Medical assistance requirements.
Children attending or participating.
Staff and volunteer safety.
Potential fire hazards and food safety.
Aggressive behavior.
There are several complexities, steps and parts to planning an event, so defining all of your and your client's obligations in detail is essential.
Parts of an Event Planning Contract
Each event, each venue even, has its own nuances depending on the type, the size, and the location. As a freelance or independent event planner, there are several things you must have in your event planning agreement to help you protect your business.
Let's go through each of them in detail.
The Parties and the Date
The first component of your event planning agreement is to note the two (or more) parties involved: A person or people who want to hold an event and the person or company organizing it. You usually need to include names, titles, and addresses in this clause. Keep in mind you can simplify the rest of the advertising agreement by stating what other names you will use to refer to the people in the agreement. The date you'll be signing the contract is also an essential part of this section.
For example:
"This event planning agreement (the "Agreement") sets up the terms and conditions upon which [Client or Company name] (the "Company"), registered address [Address], enagages [Event planner name] (the "Event Planner"), registered address [Address] as a event planner for…"
The Event Date and The Work To Be Provided
The scope of your event planning work is an essential part of your contract, as it sets the expectations for your services and responsibilities. Therefore, it's important not to over-promise what you will be able to deliver and be very specific about what you will.
It's always better to use precise language when you explain your event planner duties so you can prevent any future misinterpretations.
It's also worth considering writing down the distinction between event designing services (such as planning the layout, entertainment, themes, and ambiance of the event) and event planning (which deals with the more operational aspects of an event such as bookings, spaces, and headcounts).
For example:
The Company's main activity is [Describe the client's activities], whereas the Event Planner will provide [Describe your activities].
The Event Planner's services will include: Scouting a location for the event, soliciting bids, managing client and vendor relationships, operating budgets...
Among the services generally expected from an event planner are:
Identifying clients' expectations and requirements for each event. This can be done through meetings, interviews, brainstorming sessions, etc.
Coordinating with stakeholders such as entertainers, DJs, sponsors, merchandise makers, etc.
Anticipating attendee needs and preparing for potential risks such as unpredictable weather, medical emergency, fire hazards, and food safety.
Preparing budgets and processing invoices.
Scouting locations, researching venues and booking them.
Organizing suppliers, caterers, and staff. Serving as a liaison to senior executives, industry leaders, government officials, etc.
Creating and negotiating contracts for subcontractors and other parties.
Organizing schedules and calendars.
Coordinating the logistical needs of an event, such as transport and traffic management.
Training and defining standard procedures for staff.
Managing set-ups, tear-downs, and clean-ups.
Creating post-event reports and analytics.
Another essential component of your event planning agreement should be the date of the event and any important appointments and commitments along the way. For example, when the client will have access to a venue, when certain bookings need to be done, or when health and safety checks might take place.
Don't forget to outline deadlines and estimates for meeting your event planning milestones, particularly if you need to do a lot of planning and booking beforehand. For example, you can set up milestones for brainstorming, reaching out and vetting venues, booking entertainment, or meeting with executives and representatives. Having these steps defined can help you assess how the event planning progresses.
The wording for these clauses can be something like:
All work is to be completed and reviewed by [Date].
The Company agrees to the following milestones: [List milestones].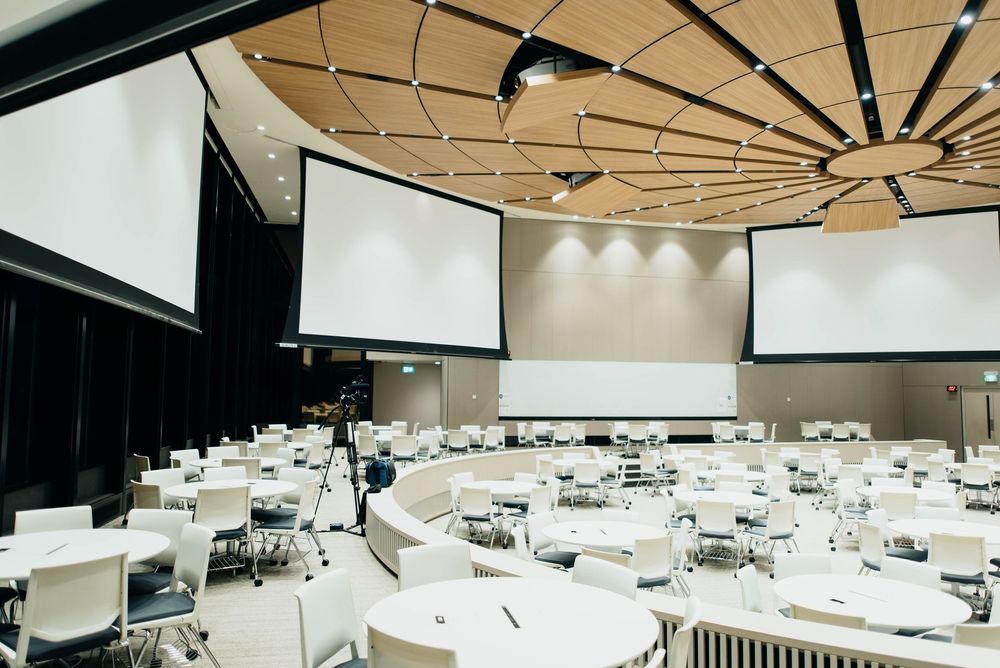 The Costs and Expenses
Your event planning agreement should cover all payment details such as deposits, direct expenses, payment methods, timeframes, late or cancellation fees, and any other applicable terms and conditions.
Many event planning experts work with an initial deposit to get things started, requiring most of the total cost to be paid in subsequent installments or after the event. This is why a timeline can be an essential part of your event planning contract, as it can help you get paid more quickly.
The payment schedule is quite a critical section of an agreement, so be sure to include other essential details such as:
The estimated budget for the entire event.
When the payments will be due.
Whether you require a deposit and what terms apply to it.
Any legal fees needed to make the event possible.
The different types or methods of payment you can accept, such as bank deposits, credit cards, checks, etc.
Whether you will receive the rest of the payments at regular intervals or in one final installment.
Who will pay for other items such as equipment, venue rental, catering, etc.
For example:
The Company will be invoiced through an invoicing system weekly in the amount of $[Sum]...
The Event Planner will require an initial deposit of $[Sum]. No work shall begin until the deposit is received.
As an event planner, you can sometimes choose to work on working open-ended or on a month-to-month basis, depending on the type of event and services you provide. Approval windows can also be particularly beneficial for event planners. Your clients have a specific time to accept a decision, and if that window expires, your work for that milestone can be considered automatically approved.
For example:
Payment will be made within [Amount] days after receipt of the invoice. For past due invoices, a late fee of $[Sum] will apply...
If the Event Planner shall not hear from the Company within seven days after submission of [Milestone], [Milestone] shall be considered accepted with no further changes permitted...
Intellectual Property and Nonexclusivity Clause
During your event planning, you might generate assets such as posters, social media advertising, and videos. It's always better if your event planning agreement includes information about who owns these assets.
Another essential clause if you're a freelance event planner is one specifying whether or not you're allowed to work on other projects during the same period. Ensure your event planning contract includes this information clearly. You might also want to include a clause stating if you're allowed to mention the event as part of your portfolio.
For example:
All intellectual property of the work produced will become the Company's intellectual property...
Company and Event Planner hereby agree that Event Planner shall be free to continue working for and taking on new clients, without regard to the Company.
Confidentiality
If you work for corporate or private events, you might need to include a clause covering your responsibilities when coming across confidential business information while working for a client. You can include a statement in your advertising contract attesting that all information given to you by them will remain confidential.
For example:
The Event Planner will maintain the confidentiality of all the Company's information...
Cancellation and Termination
Many clients planning an event can pull out midway through. This might leave you with a half-planned event and a lot of commitments. If your event planning contract has clear clauses for cancellation and termination, it can protect you from severe monetary loss. For example, you can state that the client is responsible for any event costs incurred since the last payment. Make sure you also note any fees and reimbursements required in the event of early termination.
There might come a time when you can no longer fulfill your contract. For example, if you can't handle the workload or have a scheduling conflict. You can include a clause defining the terms of termination when you need to back down. It's usually recommended that you also include the type of scenarios that could trigger this clause and provide provisions for the client. For example, you can state that any party can terminate the agreement if they give the other a 30 day written notice. Or they can reimburse the original deposit. Many event planners also offer a third-party planner as a replacement.
For example:
This agreement may be terminated immediately in the event of a breach of the terms by either party...
The Parties might terminate this agreement before the specified end date by giving notice in writing [Number of days] days in advance...
Force Majeure
In the unlikely event that you might be unable to perform your event planning duties due to causes beyond your control (such as acts of nature or other unforeseen circumstances), it can be helpful to include a "Force Majeure" clause.
For example:
The Event Planner is not liable for any failure to perform due to causes beyond its reasonable control, such as natural disasters.
Indemnification
Like many other professionals, event planners can be sued by third parties due to client negligence. For example, an attendee could get injured while attending the event, someone might cause damage to the equipment or venue, or a start act might cancel. If the caterers you hired do not provide adequate food, the event organizer could be blamed too. Therefore, it's paramount that your event planning contract includes a clause stating that you are not to be held legally responsible for these types of occurrences.
Photography Release
This clause is quite specific to event planners, and it refers mostly to the possibility of you wanting to use photos of the event to promote your own business. Many event planners add a clause that allows them to do just that: Use and edit the event's photography on your website or social media. The majority of clients do not have a problem with this, as it can give them additional exposure - but it's essential you have this clause written in your contract.
Other Factors
Your event planning contract might require other factors specific to a project or client. For example, you might need to access a company's or person's contact books, write social media posts on their behalf, or use certain management software or online accounts. Anything you might not have included in the previous parts can go in your event planning contract's "Other Factors" section.
Date, Signature, and Page Numbers
Remember to leave a space at the bottom of your advertising contract where you and your client can sign. It would be best if you also left an empty area for initials on each page. If your agreement has multiple pages, make sure you number them.
The Benefits of Using an Indy Event Planning Contract Template
If you don't have the time or confidence to write your own contract from scratch, you can use an event planning contract template. With Indy, you can create, send, and sign legally vetted event planning agreements in minutes.
This single-stop freelancing platform provides all the tools you need for your business in one place, including an impressive selection of hundreds of contract templates, NDAs, and subcontractor agreements for freelance and small event planners. Indy has one essential advantage: When you use the platform, you can connect all your contracts to a client or a project, generate electronic signatures, and save them for later use.
Summary
An event planning agreement is a legally-binding document between an event planner and client. Event planning contracts can help you define the terms and scope of your work, define deposits, organize milestones and deadlines, liaise with suppliers and venues, and ensure your event is successful.
If you want to benefit from a legally-sound contract, consider creating a free account with Indy. You can customize your agreements and start making a lasting impression with your event planning clients in just minutes.