Videography is a popular niche for freelancers. The demand for video content is booming and will continue to do so, so there is a lot of work for people with the right skills.
Videographers often need more equipment than other freelance professionals like writers and designers. This guide will look at 14 essential tools that all freelance videographers need to thrive in their chosen profession.
Essential hardware
First of all, let's take a look at the essential equipment that freelance videographers need if they want to find work. Starting with the most important item of all.
1. Camera
Video cameras are at the top of the list regarding essential videography tools. Start here if you're just starting to build your video production equipment collection.
Freelance videographers require a high-quality video camera if they want to make a go at this profession. The main question for freelancers, however, is which camera to get.
Hundreds of online guides cover camera reviews, so we won't go into detail here. This is a personal decision that you may arrive at after hours of research.
But one thing to keep in mind is that it should, at the very minimum, be a digital single-lens reflex (DSLR) camera. This can be used for many video productions, and it combines a single-lens reflex camera with a digital imaging sensor.
A DSLR is usually perfectly adequate for producing videos used online, like on YouTube. They record in 1080p, which is important because it is the standard for HD video recording. Many cameras record in 4K as well, which is becoming increasingly important.
This is one of the more basic options, however. Professionals use other higher-quality cameras, but DSLRs are cheaper, making them a good option for anyone starting. Often, the choice will come down to your budget, the type of video you will be shooting, and where the videos will be used.
Other options available may be suitable for video cameras, but this will depend on the type of videography work you are doing. These include:
Smartphones—A good smartphone like an iPhone can produce high-quality video. However, it's probably not the best choice for a professional. It may be sufficient for creating videos to be published online, but most videographers opt for something more professional.
Full-frame cameras—These are a good option if you are filming in low light conditions. They provide more control over the depth of field and have a wider dynamic range.
Action cameras—If most of your work involves filming adventure sports, it may make more sense to invest in a camera like a GoPro, which is suitable for more rugged filming.
Drone cameras—Drone footage is increasingly in demand, so this may be a niche in which you want to specialize. If so, you will need a dedicated drone camera.
Getting the right video camera is essential, so spend time researching your options. As your career progresses and you get some more money, you may want to upgrade.
And when you are choosing a camera, you should also consider the lenses.
There are many different lenses to consider, including wide-angle lenses, macro lenses for close-ups, and an ND filter, which means a neutral-density filter and controls the light level in videos. The lenses you choose will depend on the type of filming you do.
2. Tripod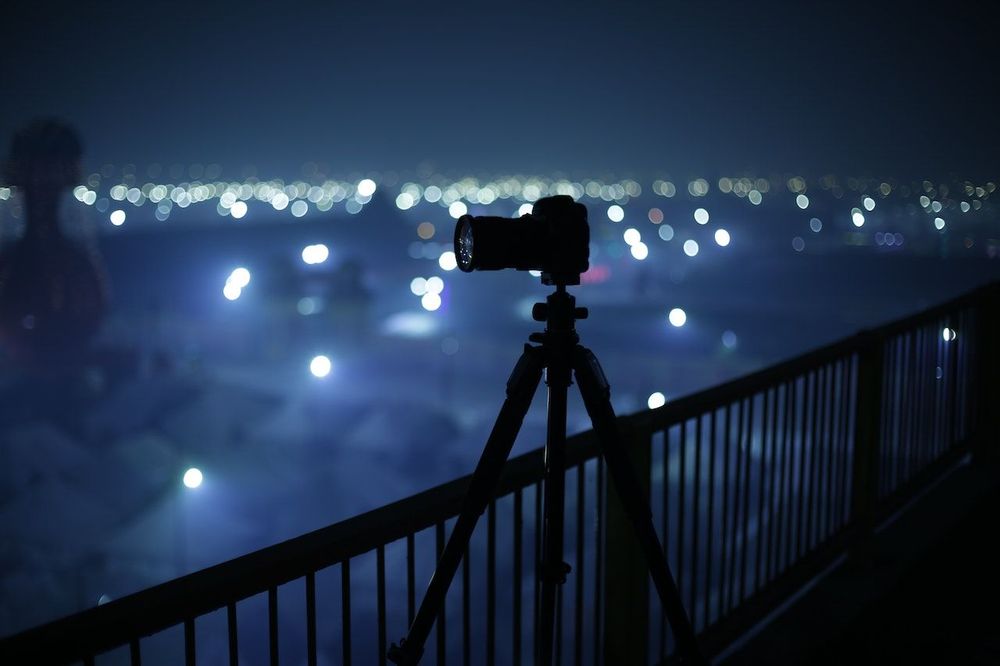 Next on the video production equipment list is a good tripod. The tripod is an essential item for videographers, especially if you are using a DSLR.
Quite simply, the tripod allows you to keep the camera steady as you shoot. This will enable you to take smoother shots, which are essential for most professional productions.
But there are many different tripod models to choose from. Some tripods are designed for taking still photos, while others are designed for shooting videos.
Video tripods have a true fluid head. These fluid-head tripods allow you to move your camera with greater freedom.
A good tripod for videographers will also usually come with handles and adjustable drags. When looking for a suitable tripod, you might want to search for one that is lightweight and portable, since you'll be carrying it around a lot.
It should also be durable, so that it can withstand a wide range of shooting conditions without letting you down.
Another factor to consider when choosing your tripod is the height. Depending on what you are filming, make sure the tripod you choose is tall enough. Tripods can usually be extended, but there will be an upper limit.
3. Lighting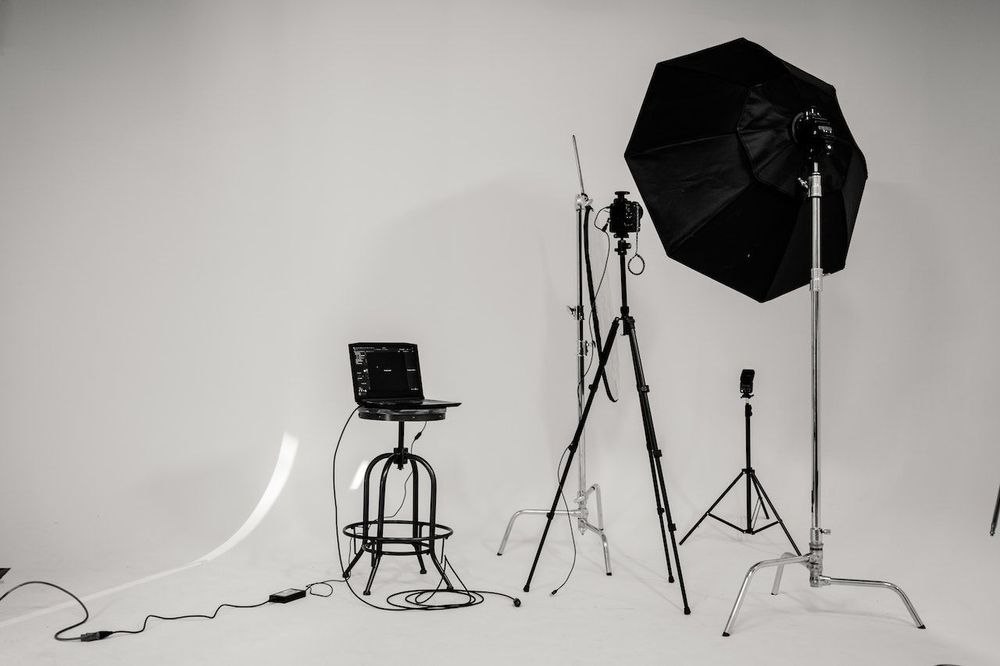 When it comes to video production gear, lighting is another important consideration. This won't apply to every freelance videographer, but it will be essential for many.
Lighting for your camera is essential for many types of video, especially interviews and indoor filming. Good lighting can greatly improve the overall quality of your final video, but the LED in your camera is not enough. You will need something more powerful and versatile.
A light reflector can improve video quality, or you may need a studio lighting kit if you are filming in a studio.
Reflectors create better lighting from a single source, like the sun or a light bulb. They are circular and flexible, and they are not too expensive. They create a diffused light that is often appealing and are good for setting white balance too.
Good lighting often makes the difference between an amateur and professional video, so don't forget this essential factor when adding to your equipment.
4. Microphone and sound equipment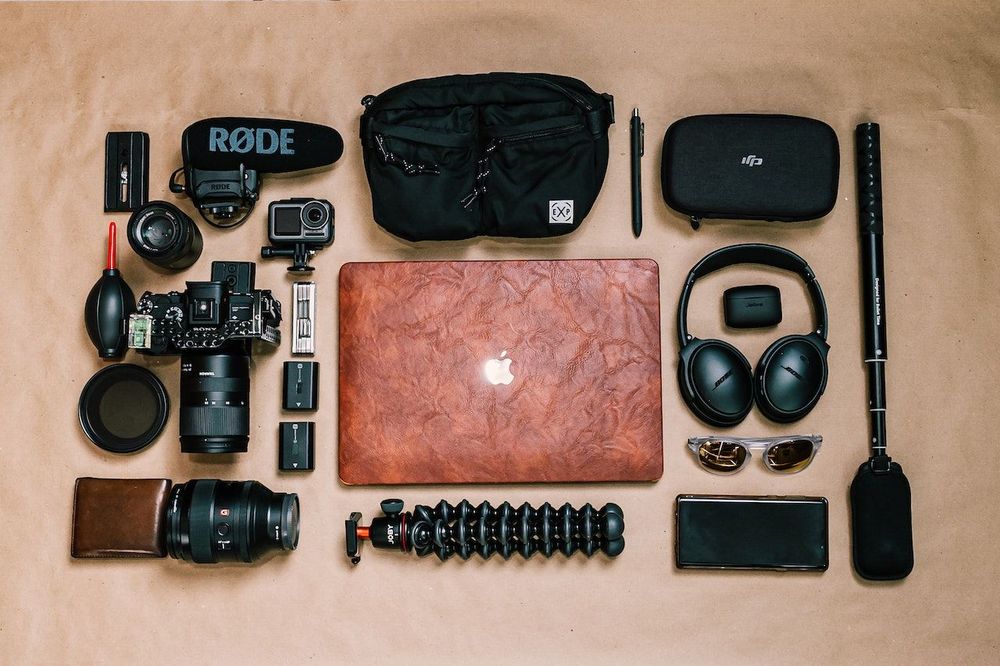 As well as capturing video footage, you will also need to capture audio.
Sound technicians are professionals in their own right, but you may still need some audio equipment too. The camera will usually have a built-in microphone, but it may not be of the highest quality. That's where external microphones come in. Investing in a separate microphone can help capture much better sound quality.
Equipment can include a wireless microphone to improve subject audio or a boom pole, which is useful for filming groups of people. You may invest in a portable audio recorder or perhaps a shotgun microphone that you can attach to a boom to pinpoint audio cues. Alternatively, lapel microphones can be attached to the subject's clothes.
Whatever you decide you need, make sure you get some kind of microphone, and don't let poor audio quality spoil the production.
You may also need a good pair of headphones when considering sound equipment. These are going to be useful in the editing stage as well as during filming. Many headphones are available for different budgets, but make sure you invest in a high-quality pair.
5. Batteries
If you are filming away from your home or studio, don't let a battery running out prevent you from working. Always take spares, which usually means taking three or four with you.
You should have enough batteries to cover you for however long you're shooting and something to charge them up with.
6. Memory cards and hard drives
You'll want plenty of memory cards that work with your camera. Nowadays, you can get cards with lots of storage, so you don't have to worry about running out.
An external hard drive is also useful when taking a lot of footage. That way, you can transfer footage from your camera to your hard drive and keep on filming.
7. Laptop
A laptop or computer is a requirement for most freelance videographers. Why? Because you need to store your footage, edit it, and carry out all the other tasks that come with freelancing, like working on your website, social media, etc.
A good laptop is often better than a PC because you can take it with you on jobs to check your footage and edit on the go.
Something light and powerful like a MacBook Air is ideal. When choosing a computer, consider the software you will use because some applications only work on Macs or PCs.
8. Gear pack
Once you've got your camera, lenses, and tripod, you'll need something to carry everything in when you go on jobs.
A high-quality gear pack is essential. You don't want your equipment damaged, so a good backpack that provides protection is invaluable. It should also include storage for batteries, memory cards, a hard drive, etc.
If you travel to different filming sites, you don't want a bulky, heavy pack weighing you down. Try to find something tough but lightweight with a strong exterior and padded interior.
Your pack is an investment; it will protect your equipment and help it last longer. Don't choose the cheapest one you can find, and consider your pack an essential item of equipment.
Essential software
Along with the video equipment you'll need, don't forget about the software. You may not need all of this, depending on the type of work you will be doing. But these are the basics that most videographers will require.
9. Editing software
Many videographers don't just do the camerawork: they also edit. Again, editing is a separate profession, and some people work specifically as editors. But many videographers will need to be proficient in using video editing software and shooting video if they are responsible for creating the final footage.
Editing software can be quite a large expense, especially when starting out. You may only need something basic, depending on the job you are working on. But there are many options; some have monthly subscriptions to help break up the cost.
Adobe Premiere Pro and Final Cut Pro are the industry leaders. However, there are more affordable alternatives like Clipchamp and Adobe Premiere Rush.
Some are more basic in regards to its features, while others have everything you could want. It all depends on what you will need.
10. File transfer software
When working on freelance video projects, you must send large files, including RAW footage, to colleagues and clients. File transfer software is useful for this.
Some of the most popular options include MASV, Binfer, FileWhopper, and Digital Pigeon, so choose one that works for you.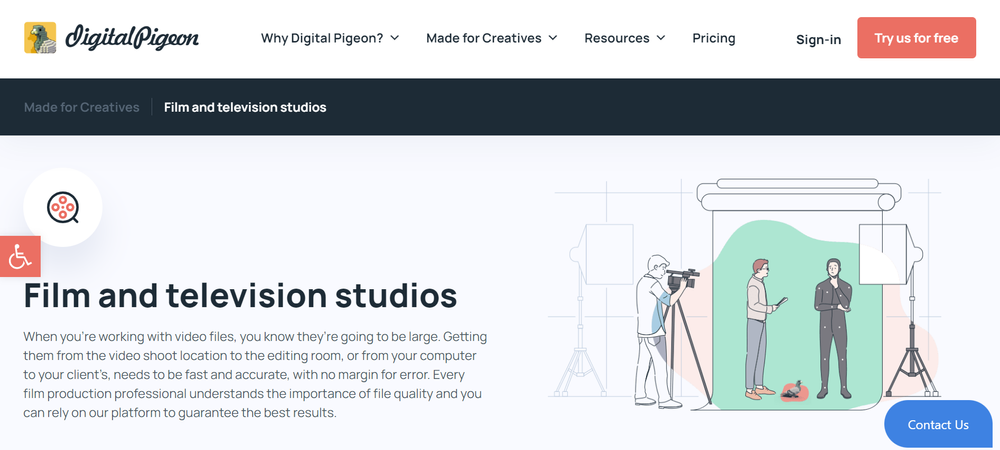 11. Cloud storage
We've already mentioned physical storage in memory cards and hard drives. But cloud storage will also be a consideration.
With cloud storage, you can access files from anywhere as long as you have internet access. If something happens to your hard drive, you could use this in addition to physical storage. That way, you've always got a copy saved in the cloud.
There are lots of options to choose from, with some of the main ones being: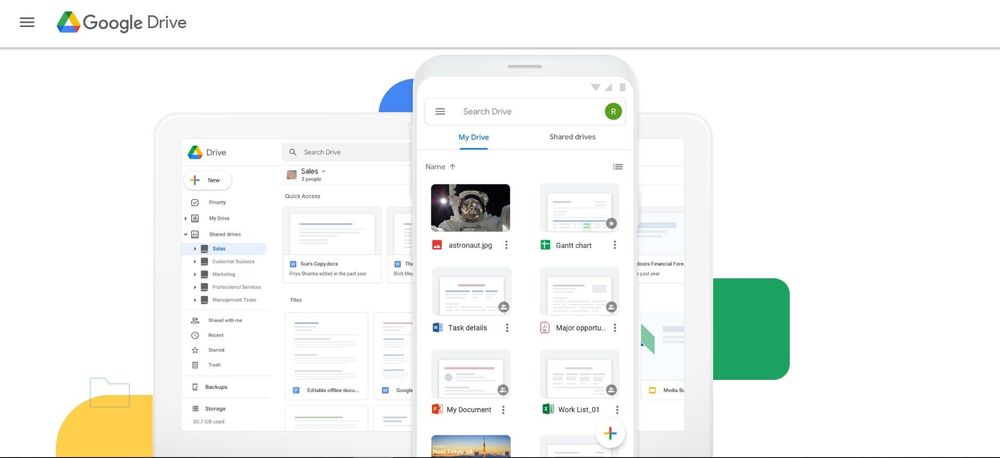 Organizing your business
Finally, we get to the tools that go beyond the actual shooting and editing you will be doing. Being a freelancer involves running a business, which means you will be doing everything from your finances to your marketing and the actual video production part of the job.
There are a few essential tools you should consider adding to your list.
12. Project management tool
A big part of your business will involve managing clients. When you are not actively filming or editing, you will send proposals, send and track invoices, chat with clients, manage tasks, track time, and more.
You could get different tools to help you with all of these tasks. Or you could use one tool that has everything you need.
Indy contains a suite of products that are designed specifically for freelancers. You can access all the tools from one simple online hub so you can manage your entire freelance business from one place.
This is more important than ever for videographers. Unless you do all your filming in your studio, you will probably be moving from job to job. An online hub where you can keep track of everything is very important.
Indy makes things easy for you, so you can save time on the administrative side of running your business. For example, you can send a proposal and convert it into an invoice in just a few clicks. And you can keep all your client communications in one place, so you don't waste time trying to find the right email in a crowded inbox.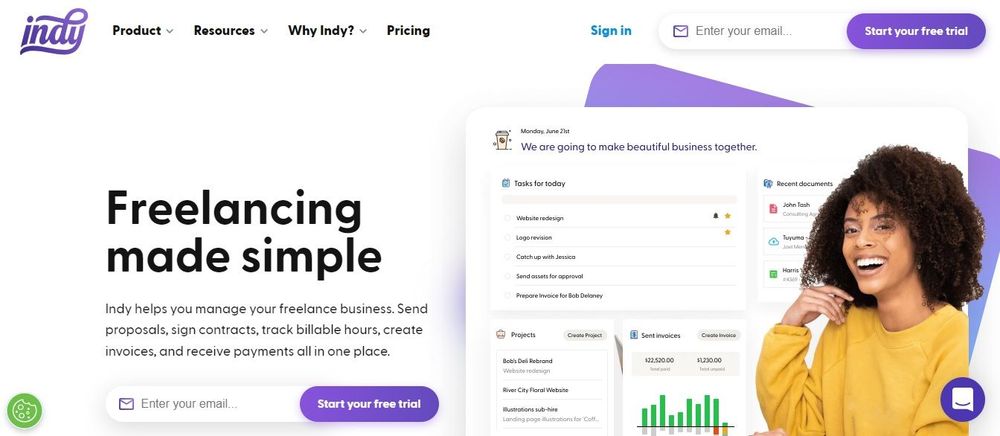 It will also help you make your business more professional by allowing you to add branding to documents like invoices.
At the end of the day, as a freelance videographer, you want to focus as much of your time and energy on making amazing videos for your clients. So let Indy help you take care of the admin side of things so you can spend more time doing what you love and getting paid for it.
13. Marketing tools
Like other freelancers, videographers must find work if they want to be successful—which usually means marketing their services.
Your videos will hopefully speak for themselves and get you referrals over time. If they are good, more people will see them and recommend you, and your business can grow organically. But you will no doubt have to do a certain amount of marketing, especially at first, to get regular work.
There are lots of ways to go about marketing your videography business. For starters, you should have a website where you can provide all the essential information about yourself and your business and present your best work.
Start by creating a site on WordPress.org for free.
But you can go beyond having a simple online presence. One of the best options for videographers is to build a presence on a social network like Instagram and use this to showcase your best videos.
People love videos on social media. 58% of marketers say that short-form videos are the main type of format they leverage. That's what you're best at, so creating videos and publishing them on Facebook, LinkedIn, YouTube, and more makes sense. That way, you are getting your name out there and building a following while showing what you can do.
If you can show people what you can do with your marketing videos and generate interest, you could generate a regular source of work.
A social media managing tool like Buffer could come in very handy here.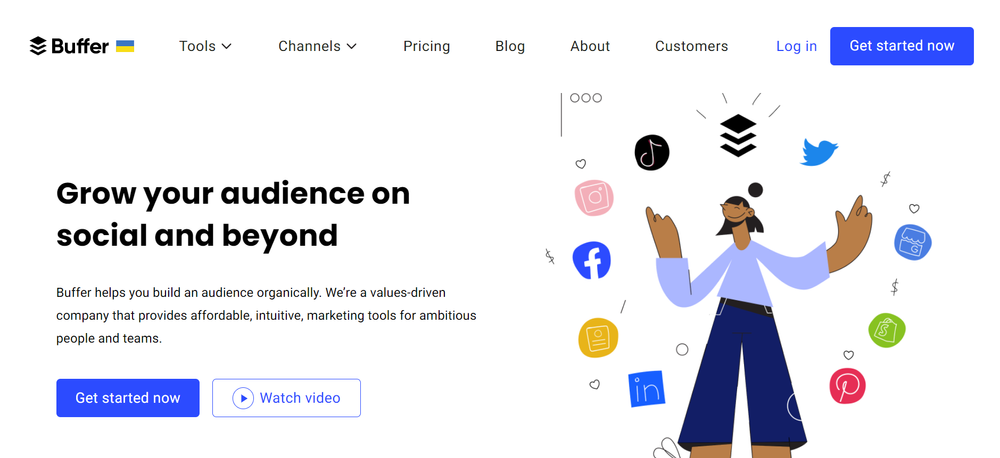 You could also improve your search engine presence by working on your SEO. If you start getting involved in content marketing, a tool like SEMRush can help.
Or you might set up an email newsletter and capture leads or advertise your services. MailChimp is a simple and popular tool to help you get started.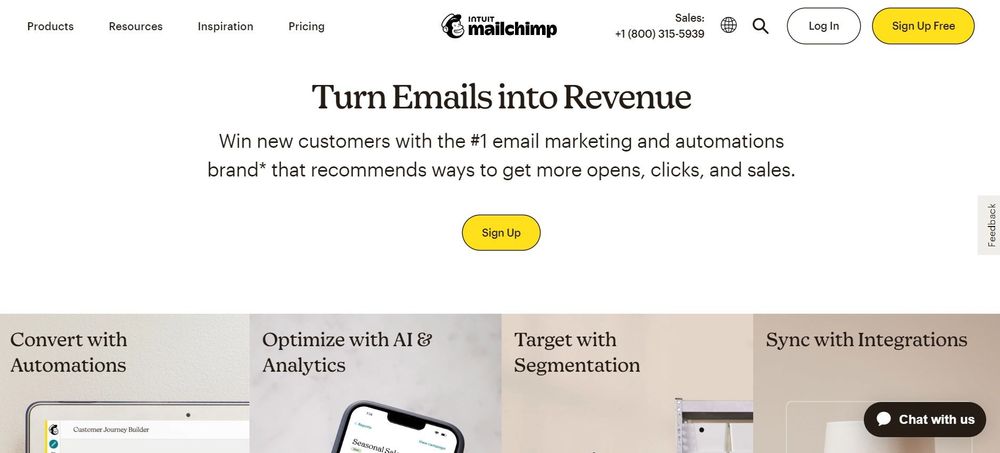 14. Accounting tools
Finally, you'll need to be able to manage your accounts properly. As any freelancer knows, you'll have to essentially become the accountant for your freelance business unless that's a service you outsource.
How you manage your accounts will depend on how complex they are. For example, it may involve nothing more than an Excel or Google spreadsheet. But you might want something a bit more serious with extra features.
There are many options when it comes to accounting software that is suitable for freelancers. They allow you to keep track of your money and keep your work income separate from your personal funds.
Some options you might want to try are: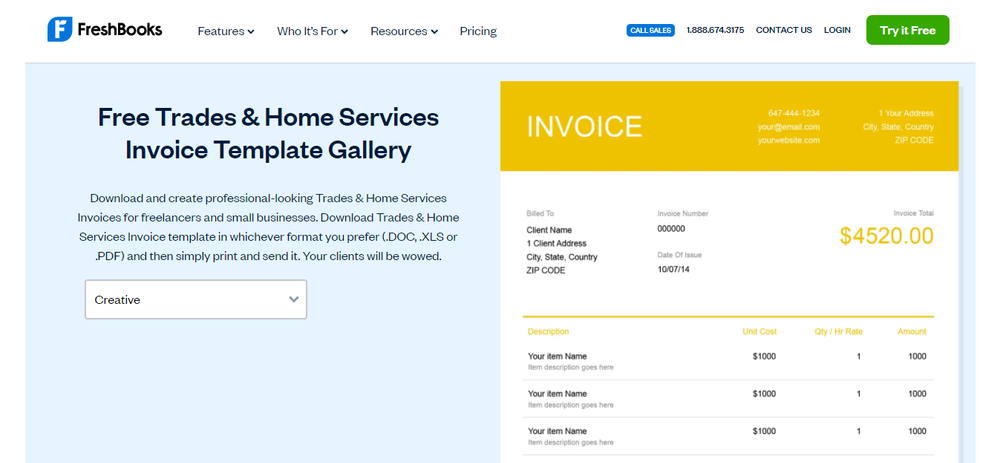 They all have slightly different features and prices, so take a closer look at them and choose the one that works best for your business.
Conclusion
A good camera is just the start if you want to film professional quality videos. Depending on the type of work you do, you may not need all of the tools on this list, but there's a good chance you will need most of them.
Setting up as a videographer can be expensive because of all the necessary equipment. But you may already have some of the items lying around, and there are always ways to save money. For example, you could buy second-hand equipment and look for cheaper alternatives, like editing software.
While shooting and editing videos are the fun part, don't neglect the other essential parts of running a business, like keeping track of communication and tasks, generating new leads, and staying on top of your finances. Choose tools like Indy that can help you take care of all of these tasks so you can focus more of your energy on doing what you love—creating amazing videos. Get started with Indy for free.