Did you know that when potential customers are referred over to your products and services, they are three times more likely to make a purchase? Referrals are one the most cost-effective ways to find new clients and create new business opportunities. We know, though—asking for them can feel a little awkward.
This article will guide you through the (seemingly) thorny path of getting customer referrals. We will explain some good processes and show you a few good ideas for breaking the ice and encouraging your existing clients to refer your work without being pushy or burning bridges.
Defining referral marketing
Chances are, you have probably heard about customer feedback and customer referrals a lot. But what do these mean, exactly, and why are they so crucial for your business development? Let's start with the basics.
When we talk about client referral, we mean a system that incentivizes your previous customers to recommend your products to others (friends, people in their professional network, family, etc.). For example, many shops have what is called a referral program—a marketing strategy that asks customers to become brand advocates.
You don't need to set up such a complicated system to encourage others to advocate for your products; word-of-mouth can do the trick, too. Just look at these numbers:
People pay 2x more attention to recommendations that come from friends.
Of consumers, 92% trust recommendations from people they know (compared to 37% from search engine ads and 24% from online banners).
Referred customers can yield 25% higher profit margins than non-referred ones.
Referral marketing works; there's little doubt about it. But how can you convince your customers to support your brand?
Why you need referrals
Finding new ways to acquire customers is always a challenge for businesses—no matter their size or age. The main advantage of a referral program is it allows your existing clients to bring more clients.
One of the biggest benefits of using referrals is the fact that you can reduce your spending and increase your customer retention. As we saw in the list above, a referred customer can actually deliver you higher conversion rates. They also tend to spend more per transaction. So, a successful referral is not just cost-effective; it can be incredibly lucrative.
What makes a referral program good?
If you want to turn your loyal customers into advocates for your products and services, the best thing you can do is make the entire process as easy as possible.
You don't need to reinvent the wheel; the best referral mindset is one that takes inspiration from existing brands that are doing referrals well. In most cases, you will want your existing customers to be motivated to recommend what you're offering because, in exchange, you can provide them with discounts, cash, or subscriptions.
Are referral emails cold calls?
Cold calls? These emails can certainly feel like it if you have never sent such a message. However, it's much more appropriate to think of referral messages as conversations. When you send this type of message, you should feel like you belong to a client's inner circle (because, if you did things right, you would!).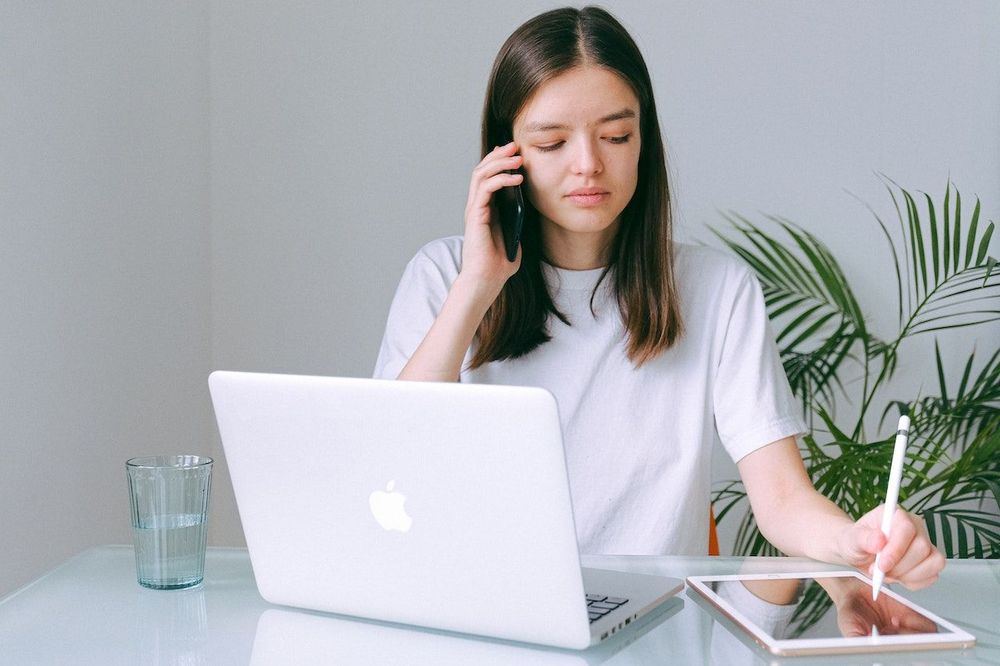 If you want to start asking for referrals but you feel it's too early in your business development to do so, a helpful trick is to bring up the topic early on. When you start working on a project, mention that you are interested in promoting a referral program. The customers might also give you valuable insight and help you shape your initiative!
Writing a referral email
Referral emails are a great way to find potential opportunities and clients. It's unlikely you will be sending these to people who have never used your products or services, so there is a lot of 'background' you won't need to include. This means a referral email can be pretty short and to the point.
Sending someone a message out of the blue and asking for a referral can feel a little challenging, especially if it's the first time you do it. However, if you have done your best and gone above and beyond to satisfy your client's demands and expectations, there's really nothing wrong with it.
The best way to write a referral email is just to be direct and honest. You can also use a less direct approach and suggest they do this for you by adding, for example, a little text at the bottom of your invoices. However, you will get better results if you address people directly through a personalized message. Below, you will find some tips for creating a great one.
First, pick your "best" clients
Before we look at some email ideas to get your customer referrals immediately distributed, it's essential to pick who you will want to target. Or, in other words, to identify your advocates.
It's best to first ask for a referral from those with whom you already have a professional relationship. They will be, after all, more likely to recommend your products or services because they will be more familiar with them. Additionally, they can vouch for you as a professional.
A note on NPS: Many professionals use a Net Promoter Score or NPS survey to pinpoint potential advocates. This system measures how happy a client is with your services and products and scores them using a 1–10 scale. The higher the score, the more likely a customer is to promote your business (0 to 6 are considered detractors and definitely not the group your marketing team should aim for when sending a referral email!).
Personalize your message
When it's time to write the actual message, it's always better if you can personalize it according to the specific client you will be contacting.
Each person and business is unique, and so should be your email to them. Always change the content to fit what makes that customer special. It's good to bring up your specific interactions with them and any common interests or goals you might share. You can also emphasize mutual connections, so you add another layer of trust to your exchange.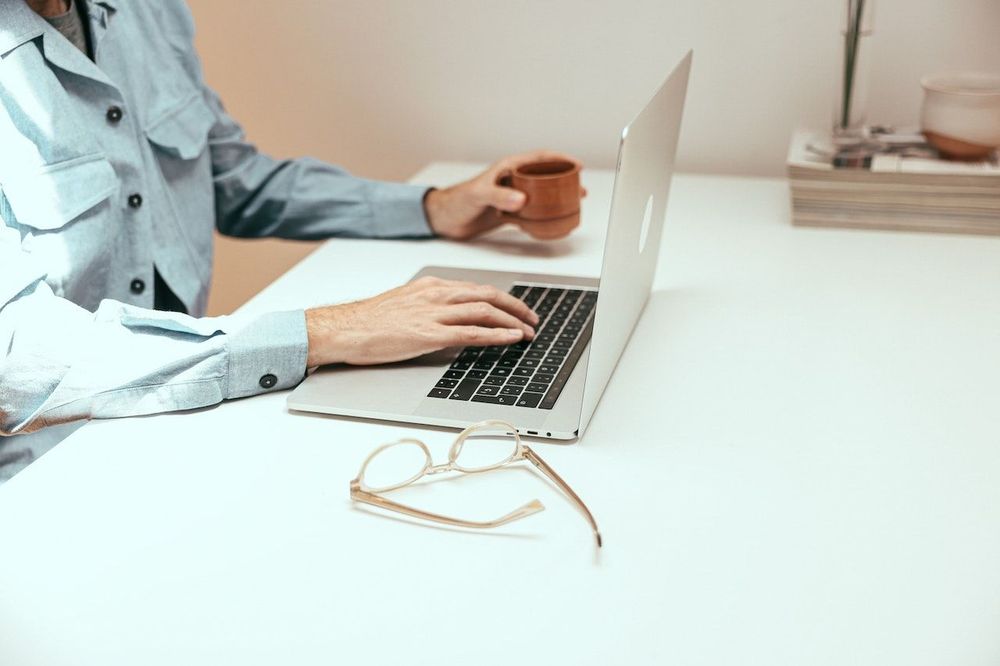 Be specific when you ask for a referral
No matter what you do, you only have a few seconds to capture someone's attention. People receive emails all the time—make sure your emails stand out. Use your relationship as a foundation to construct your email, but ensure you get to the point quickly and efficiently.
You don't want your email to read as a chore. Make sure you use a friendly tone. After all, you are asking your clients for a favor, so it's always a good idea to be polite—and never demanding!
Don't forget a value proposition (and some incentives!)
The best interactions between two parties are those in which both of them can gain something. In this case, you ask for a referral and are willing to give your customer something in return.
Even though your work probably speaks for itself, it's always a nice gesture to offer incentives that can make your client feel a little more enthusiastic about helping you promote your business. Here are some ideas of things you can offer them:
A gift card (for your products and services or for other platforms such as Amazon)
A discount for future work
A charitable donation in their name
A fee or commission
Always follow up with your promoters
Sending a referral email should not be the end of the journey. In fact, there are several advantages to having a group of people you know is likely to promote your services and products.
The best way to monetize your promoters is to engage with them. They are your advocates, the ones who took the time to answer your message and talk to others about what you have to offer. So make sure you make it easy for them to keep promoting your business.
Bonus tip: Use the testimonials on your website
Don't forget to organize and use your referrals. You can, for example, ask your clients for feedback and use it as case studies and testimonials on your website.
If you plan on doing this, always send a message to your customers asking if they mind you using their comments as a testimonial. You can also ask them whether they mind being identified by name/company or prefer to be anonymous.
How to ask for referrals using customer referral templates
As we mentioned before, it's always a great idea to communicate with your clients by referencing previous positive interactions you've had with them. You want your message to be personal and specific—but this doesn't mean you can't use a referral email template to get started.
The benefits of requesting referrals using a template
There are a few different reasons why you would want to use a referral email template. For instance:
They have polite and proven language.
They are well-structured and formatted as a business letter.
They get right to the point.
They contain all the basics of asking for a referral.
However, referral emails are not a guaranteed strategy to grow your business. Or rather, not an immediate one. It takes time to develop a referral networking group, so don't expect explosive results. Instead, think of this tactic as a snowball effect—one that can keep growing even after you've long forgotten about that email you sent.
When is the perfect time to ask for a referral?
You can ask a client for a referral right after you've closed a deal. However, they will be less likely to share your information if they haven't had a chance to see how your business relationship develops.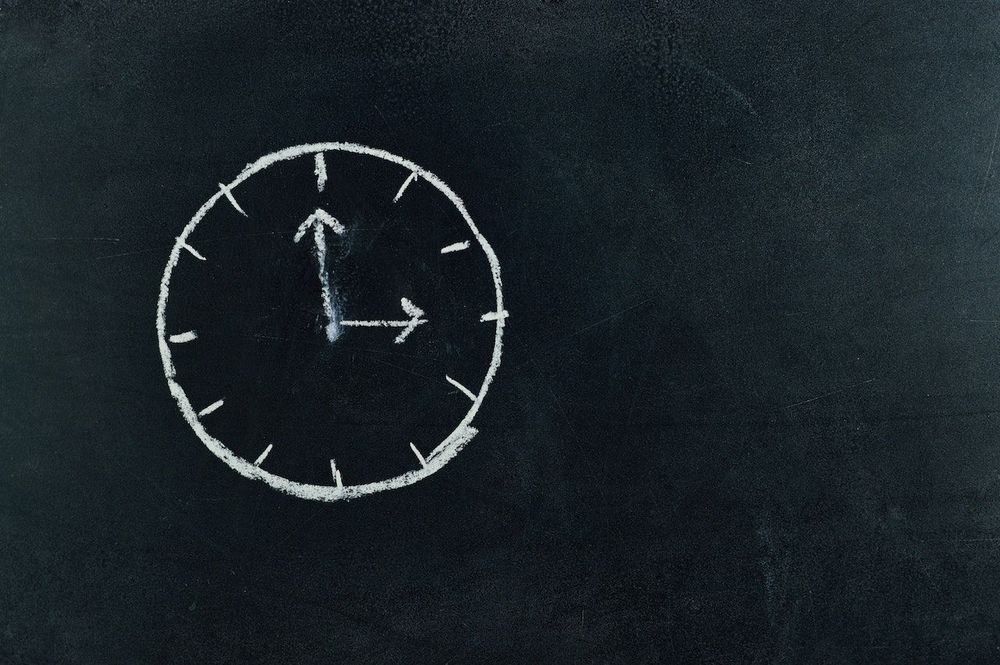 The goal is for them to want to tell their friends and colleagues about you—and they won't have much to say (or much nice to say!) if the first thing you do after money is exchanged is send an email requesting a referral. The perfect moment to ask for one is, then, after you have created some sort of value for them.
After you make a sale, make sure you continue sharing news and relevant content with your clients. Tell them if you are relating a new product or service, and explain how it can benefit them. Building relationships is about building brand loyalty too. If you do your job right (and you are patient), you will soon find yourself surrounded by potential promoters.
Starting the conversation
Once you have completed a project (or, if you are working on an ongoing basis, if enough time has passed since it started and you've had a chance to progress it), you can open a dialog to discuss a referral request. Just make sure you have already made a good impression!
You can open up by asking your client whether they are happy with the work done so far. For example, you can say:
I am so glad we had a chance to work together. You mentioned you are happy with the outcome of the project. Have you considered sharing your feelings with your colleagues or friends?
If your client is open to telling other people and businesses about you, you can then send the email template you will find below.
Our recommended customer referral templates
When asking for a referral from a customer or client, the main thing to keep in mind is to understand the focus is on them—not on your business.
You don't want to look opportunistic, so only contact people who you know are happy with your products or services. If there's something you understand you could do to improve their experience, do that first, and then send your referral request email.
If everything feels right and you have gone above and beyond, you are ready to send the message!
Template 1: Asking for a referral from your loyal client
If you are writing to a loyal client, you can write a friendlier message that focuses on your success working together. It's also an excellent opportunity to ask for a referral so you can help other companies and clients achieve similar growth.
You could write something like this:
Hello [Name of your client],
I am so happy to hear you like [Your Company Name]'s products and services. I'm pleased we are seeing such great results with [If you can, be specific about the project, its initial objectives, and the outcomes].
Since we had such a good experience, I was wondering if you would consider recommending our [Product/Service] to other colleagues or friends who could benefit from them. I would love to help them, too.
Looking forward to hearing from you,
Best Regards,
[Your Name]
Template 2: Asking for a referral from a new client
You can ask a new client for a referral, too; in particular, if your onboarding went well. After all, a successful experience doesn't necessarily mean a completed project. Sometimes, you get a great feeling from the get-go, and you know it will be easy to establish a great professional relationship.
If you and your new client are still in the honeymoon phase, you can take the opportunity to ask for a referral.
You could, for example, send an email like this:
Hello [Name of your client],
I am so glad we have already gotten off to such a great start. We are very excited to continue working on [Project description].
Please be assured that you can always reach out to me if you have any questions. In the meantime, would you consider telling others about our products and services? If they are facing similar issues with [Describe problem], we would be happy to help them too.
Looking forward to hearing from you,
Best Regards,
[Your Name]
Template 3: Asking for a referral from a client on social media
Social network sites like LinkedIn, Facebook, and Twitter are great places to look for potential referrals. These platforms don't just allow you to meet new people; they can also help you keep informed about trends and topics that align with your business. Additionally, they can be a great place to ask for referrals in a way that sounds much more natural and relevant.
For example, suppose you read a LinkedIn post where a person mentions (and praises) your product. Since they seem to have enjoyed your products or services, it wouldn't be out of line to reach out to them and ask for a referral. One thing you can do to open the conversation is to see who else is commenting on their post and ask the person for a connection.
You could send them an email like this:
Hello [Name of your contact],
I enjoyed reading your article [Name of article or reference to post]; I am so glad you enjoyed our [Your product or service]!
I was going through the comments and saw [Interesting analysis or exchange]. I would love to learn more about their business. Do you think you could help us initiate a formal connection? I would greatly appreciate it.
Looking forward to hearing from you,
Best Regards,
[Your Name]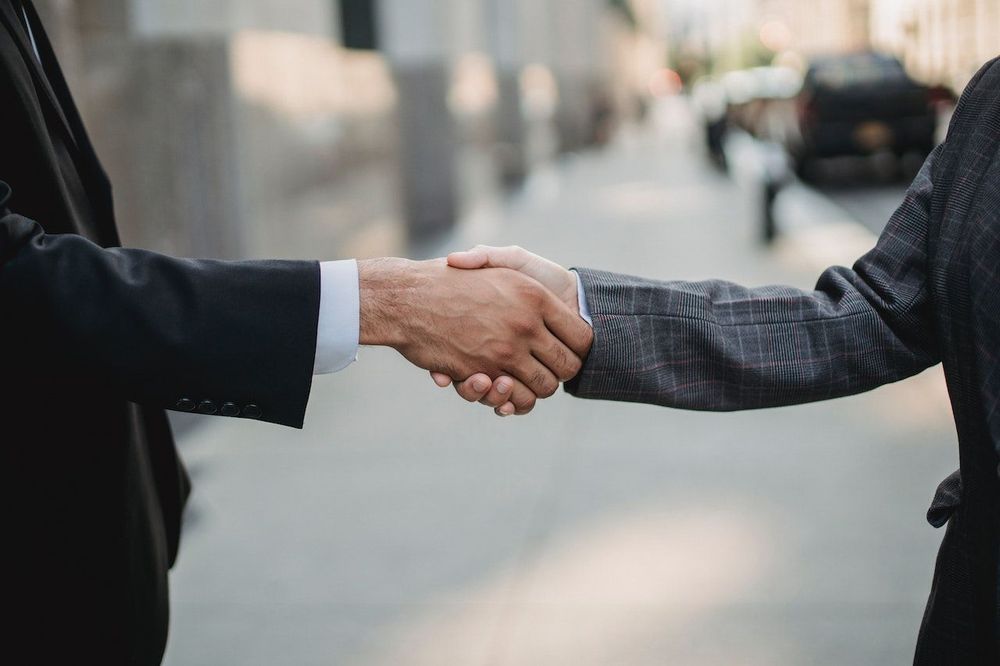 Template 4: Asking for a referral from a vendor, partner, or affiliate
If you have a good relationship with a vendor, partner, or affiliate that offers products and services that complement yours, it can be a good idea to approach the topic and ask them to share their contacts.
A referral email template for a vendor could look like this:
Hello [Name of your Vendor or Partner],
I think [Your Company] and [Their Company] make an excellent combination for solving [Issue]. I have noticed, for example, how clients who work with [Their Company] [Be specific when explaining an issue].
Are you aware of other businesses or persons who could benefit from [Your Product or Service]? I would be more than happy to help.
Looking forward to hearing from you,
Best Regards,
[Your Name]
Template 5: Asking for a referral from a competitor
Just because another company promotes similar services doesn't mean you share the exact same audience. Often, your niche will vary from others—and this is something you can use to your advantage when requesting a referral.
For example, if you are a photographer that specializes in conferences and professional events, you could ask for a referral from someone who does weddings. Or, if you are a writer that does website copy for marketing, you could exchange contacts with those who write articles and whitepapers.
In some cases, you can also ask for a referral from someone doing exactly what you do but who has more work than they can handle. And, of course, you can return the favor.
The email you send to a competitor could be something like this:
Hello [Name of your competitor],
It has come to my attention that we both offer [General product or service]. I specialize in [Your particular specialization], and I've had to turn down some clients recently because of my workload. I'd be happy to send them your way since I focus more on [Detail of what you prefer to do]. If you happen to have an overflow in [Your niche], my company [Company Name] would be happy to help you.
Looking forward to hearing from you,
Best Regards,
[Your Name]
Template 6: Following up on a referral request
If you get a favorable response to your email, it's time to agree on what precisely the referral should look like. If you want to simplify the process, you can send your contact a template.
Introduce the idea with a message like this:
Great news! I actually have an easy email template I can share with you. All you need to do is change a few details, and you can send it to [Their contact].
The template itself could be something like:
[Referral],
I may not have mentioned this before, but I have been working for a while now with [Company]. While discussing the successful outcomes of our project, I realized it could be a good idea to introduce you two.
[Referral], this is [Your Name and social media profile or website].
[You], this is [Referral and social media profile or website].
I will leave the rest to you.
Best Regards,
[Your Name]
You don't need to add too much detail to this message. The only thing you are requesting from your contact is a connection; it's not their job to sell your products and services. From here, you can take it away or ask a salesperson in your company to do it for you.
What's important when crafting the follow-up email is to be respectful and give both parties the benefit of the doubt. You can check in after a week or so, and if you don't hear back from either party, gently ask whether your contact has sent the message.
Template 7: Thanking your referral source
Don't forget to always thank your source for their help in securing a new referral for your business. No matter if the result of the message was a successful new member for your network, it's always best to show professionalism and appreciation for those helping you.
It's a good idea to send an email later in the referral process, for example, after the new contact has made a purchase. You can also offer them incentives or rewards for aiding you—this gesture might actually make them want to refer even more clients to you.
You could write something like this:
Dear [Referral source],
Thank you so much for referring [Referral Name] to me for [Your service or product]. I sincerely appreciate your trusting my abilities. We have already had a discussion and will begin working on [New project] in the coming weeks. Hopefully, my services will be as helpful for them as they have been for you.
To show you my appreciation, I have attached a 10% discount code you can use on your next purchase.
Thank you again for connecting me with [Referral Name]. I look forward to talking to you again.
Best Regards,
[Your Name]
Final thoughts
Asking for a referral is an excellent, cost-effective way to find new business opportunities and expand your professional network. If you ask your clients for honest feedback and do your best to excel at each of your projects, it shouldn't be hard to find people willing to advocate for your products and services.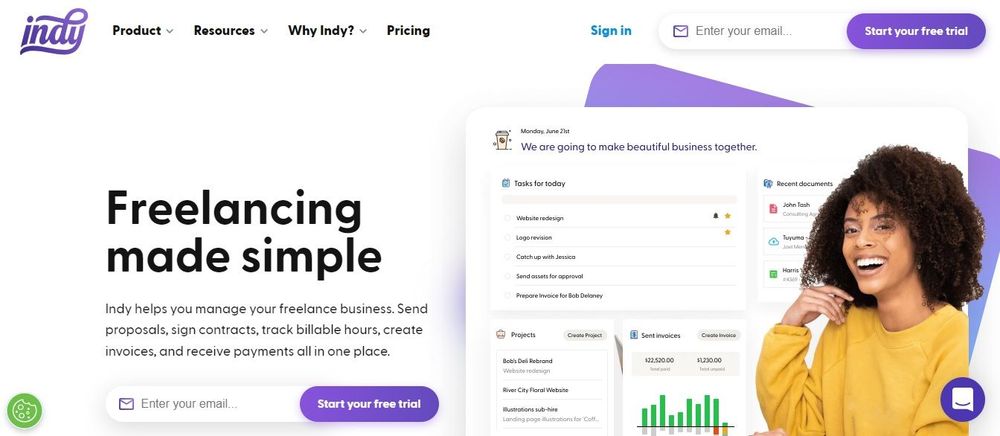 If you have never sent a referral email, the whole thing can seem a little awkward and challenging. However, this is quite a standard practice, and there are several templates you can use to make sure you are addressing your customers correctly.
If you run a freelance business and want to keep track of your schedule and project tasks, you should give Indy a try. Indy is a one-stop-shop for all your business needs. Create contracts, send invoices, share files, and track your hours, all from the same easy-to-use yet powerful dashboard. Start your free trial today and see it for yourself.