Whether you're just starting out as a freelancer or looking to grow your freelance business, you need to get the word out about your products or services.
Marketing is essential for the success of any business, but for freelancers, it's even more critical. Finding work — and, consequently, a steady income — is by far one of the biggest challenges freelancers face. Knowing how to reach your target clients via word of mouth, social media, content, and other channels is the first step to growth.
Success, as they say, doesn't happen overnight. Similarly, a freelancer does not typically get work right away. Establishing your business presence in the online market takes time and effort, but it's not impossible. By following these 6 effective ways to boost your brand, you will be on your way to getting your business noticed without wasting time and resources.
The current climate isn't the only reason for the increase in popularity. The number of people shifting to full-time freelance work grew from 17% to 28% between 2014 and 2019, and 91% of freelancers say the best days for freelancing are still ahead. Those are some pretty promising statistics.
That said, many people are leaving their 9-5 job behind to reap the benefits of full-time freelance work. Why? Freelancers can take control of their schedule and workload, work from home and choose which clients and projects to take on. If you're a creative, that can mean finding a niche that you work best in and taking on projects you care about.
If you're just starting out, you might have to take on some unpaid work in the beginning to get your name out there, but it will benefit you in the long run. Freelancers with specialized skill sets earn more per hour than 70% of working Americans.
Establish a professional social media presence
Whether you're a graphic designer, video maker, or web designer, your online portfolio should be visible across all social media channels. Different social media sites will help you market your freelance business to different audiences, depending on the services you provide as a freelancer. If you're a graphic designer, for example, using Instagram rather than LinkedIn to show clients the quality of your work will likely be more effective.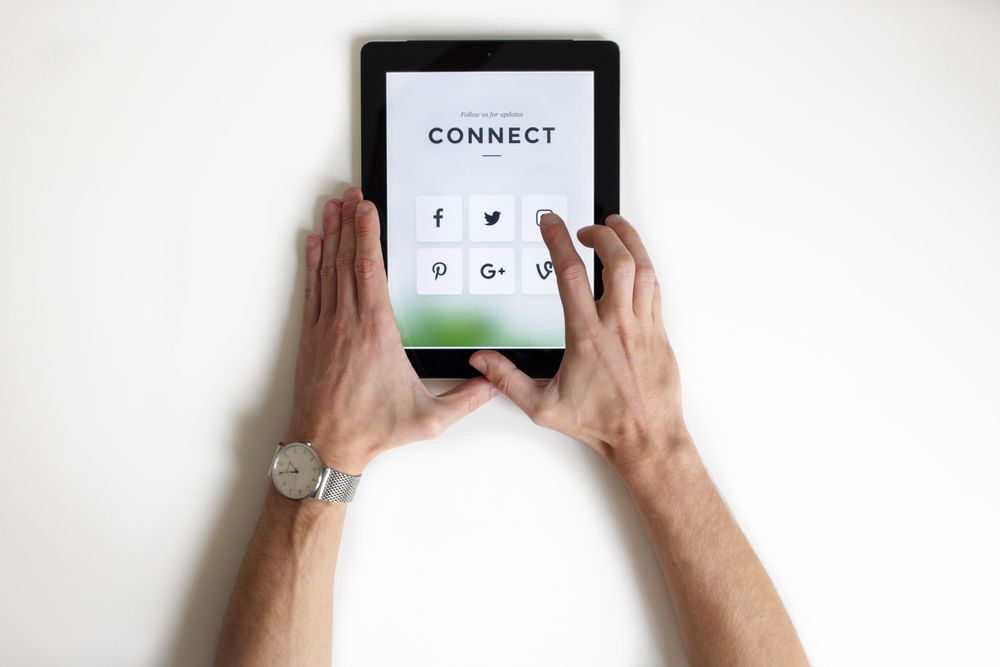 However, it's critical to ensure you're using social media to promote yourself effectively:
LinkedIn: Since this is a business and professional network, you should aim to keep it professional. Make sure to add a professional headshot and also take full advantage of all the fields offered by adding a short description of your services and relevant work experience. You can also follow companies to see when they're hiring, join groups to receive new job alerts, and ask previous clients or employers to provide an endorsement of your skills or services.
LinkedIn marketing has emerged as the most viable marketing avenue for B2B marketing campaigns. It produces results that are significantly better than the other types of digital marketing methods. According to research conducted by NewsCred, the ROI of LinkedIn marketing is 17.6, whereas that of native ads is 14.9 and Google Adwords is 3.1. It gives a glimpse of what LinkedIn ads can achieve for businesses that run their marketing campaigns on a shoestring budget.
Facebook: Facebook groups are gaining popularity nowadays because they help connect people with similar interests, work opportunities, and careers. You can try joining groups for freelancers in your niche and start interacting with others in the community who might offer tips, advice, or even job opportunities.
The 2018 Social Media Marketing Industry Report found that only 10% of respondents strongly agree that they can measure the ROI of their organic social media efforts, with 56% citing they're uncertain or disagree with that assertion.
However, unlike organic marketing efforts, measuring the ROAS of your Facebook ads is directly linked to your Facebook pixel and conversion tracking. When installed correctly and depending on your business, you get direct, hard data so you know exactly how well your ads are performing and the overall impact of your Facebook advertising on your business.
Instagram: Besides the use of hashtags, Instagram offers features like geo-tagging posts and places, which come in very handy when you want to attract clients from particular locations. You can also share content that other freelancers in your industry are interested in to build professional connections. These people may share your content if you consistently engage with them, which can help you boost your overall exposure. You can use third-party Instagram tools available in the market to cut down your efforts.
Twitter: Despite the 280-character limit, Twitter is a great place to share news about your business, interact with potential clients, and keep across what's happening in your niche. You can also follow hashtags to find out about potential job opportunities. For example, if you were interested in freelance writing, you could search for hashtags like #freelancewriter, #needawriter, or #writingjobs to connect with companies that may be looking to hire someone.
Although the ultimate goal is to find work or gain insight into freelance opportunities, remember to keep your content relevant and start industry-related conversations that both you and your network can learn from.
Build a website
Even if you have social media accounts or a dedicated page in an online directory, you're going to need your own portfolio to attract clients. A freelance website that's optimized for Google search and spreads the word about your brand can be the thing that separates an average freelance business from a powerful success story.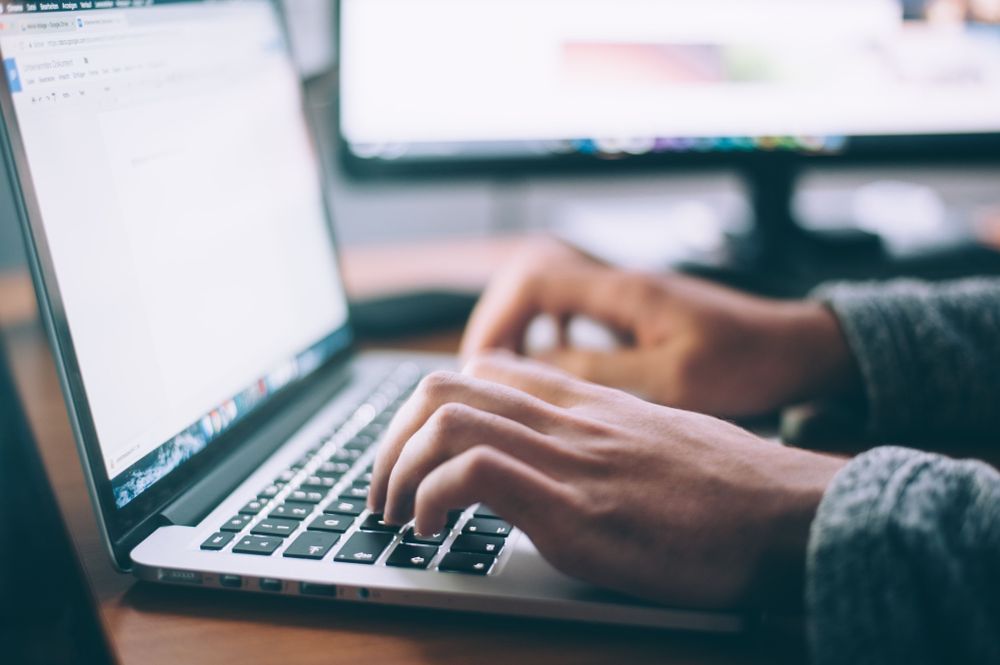 Here are a few things you should consider before embarking on a website project:
Choose a template: You can start from scratch or choose from a variety of website themes and templates for various types of freelance projects. These templates are completely editable, allowing you to tailor them to your specific needs.
Pick a relevant domain: Once you've chosen your freelancer website template, give your site a name. Ideally, your domain name should include the name of your business–which could be your name–and a hint as to what services you offer.
Include relevant pages: Consider all of the information you want to include on your freelance website and divide it into separate sections, such as your previous projects/case studies (portfolio), your career history ('about' page), and your products & services, as well as those all-important testimonials (more on that later!).
Promote your website: Once your website has gone live, you'll need to promote it to attract clients and spread the word about your freelance business. Share it on your social media accounts, ask for backlinks from collaborators, and submit it to online directories.
Ask for feedback and referrals
The first thing most people do when deciding on a product or service is to read reviews from other customers. This is no different when someone is looking to hire a freelancer. Whether they're looking for a professional product photographer or a digital marketing consultant, your potential customer will want proof that you are a reliable professional who knows what you're doing.
There are a few ways you can help build your online reputation:
Friends and professionals: Ask friends, network colleagues, and other connections to review your freelance business and provide referrals. Word of mouth is one of the more common and trustworthy ways to land freelance work.
Online community: Search for online organizations or groups related to your industry and become an active member. You'll find those who you connect with will be more willing to refer you for work when they see you as a trusted expert within your field.
Satisfied clients: Keep in touch with your satisfied clients and ask if they'd be willing to write you a testimonial for your website. After all, your customers are the ones that help you boost your professional reputation and position you as a trustworthy, credible source in the freelance world.
Create a digital portfolio
As your freelance career progresses, you'll have a history of successful projects under your belt.
When you're looking for prospective clients, they will most likely want to see examples of your previous work. Having a digital portfolio will make things so much easier by having a single place where you feature all of the work you're most proud of. Ideally, this is part of your website, but you may also want to start a portfolio on sites including Behance and Dribbble.
Make it visually compelling: For some creators, such as freelance graphic designers or photographers, having a visually appealing portfolio is a must. It's also important for contractors, writers, coaches, and others who work in less aesthetic fields to find a way to make their portfolios look their best.
Include relevant information: It's a good idea to give some context to each piece of content you share in your portfolio so that anyone looking at it knows exactly what you do. Include who the project was for, what you accomplished, and, if possible, the results and accomplishments.
Keep it updated: As your freelance career progresses, you'll have more work you can show off in your portfolio. Regularly take the time to refresh your portfolio and let everyone know what you're currently working on—you can post updates on social media or send an email to your existing clients.
Focus on content marketing
Whether you like it or not, marketing and selling are necessary components of any successful freelancing business. Content marketing focuses on creating, publishing, and distributing content of interest—be it written content, videos, or audio—for a targeted audience online.
Starting a blog: A blog is arguably the most effective way to showcase your talents as a freelancer and–if you're a writer–it can also act as a portfolio where you can demonstrate your skills in action. More than that, though, a blog gives readers and potential clients a way to get to know you, your style, and your overall personality.
Guest blogging: This is a fantastic way to share useful, entertaining, and insightful information with the readers of other websites related to your niche. Guest blogging also allows you to promote your freelance business more seamlessly while gaining followers along the way.
Email newsletters: Email, like blogging, is a great way to stay in touch with both potential and previous happy clients. You could start by collecting an email list from your website and then proceed to share, informative, and valuable content with your subscribers.
Creating videos: Video is a simple yet effective way to show off your abilities and take your prospects behind the scenes to learn more about your work on a more personal level. Social media video content can take the form of a YouTube tutorial or even a short-format video for Instagram Reels or Tik Tok.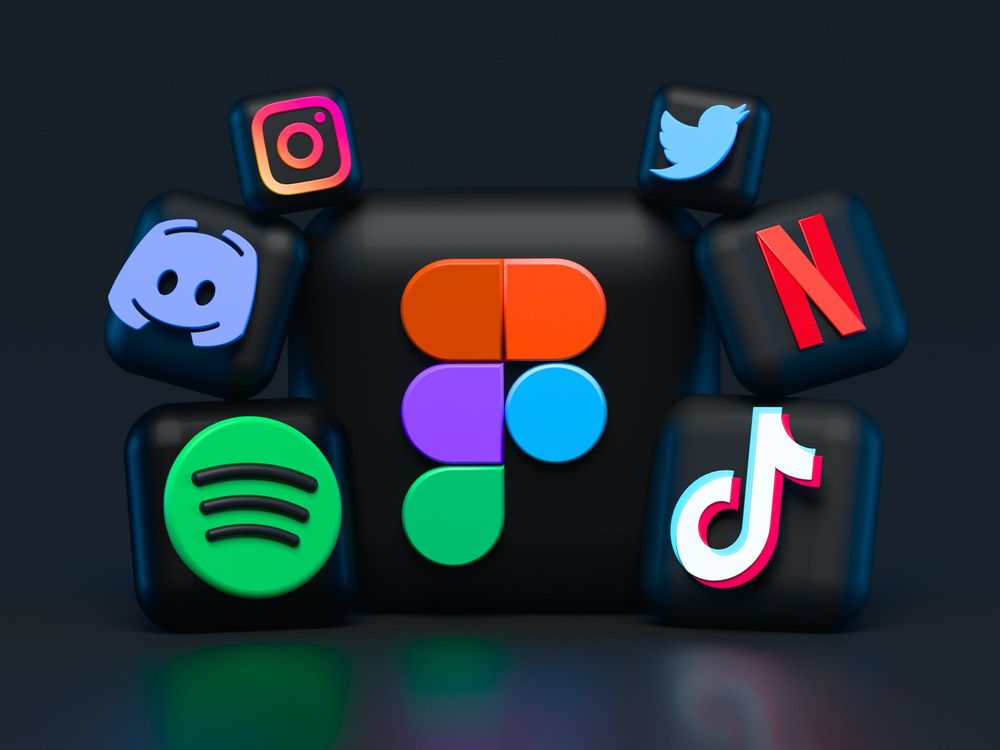 Network consistently
Networking is one of the simplest ways to attract new clients. While online networking is the most convenient way to get your name out there, in-person marketing leaves a more lasting impression.
Niche networking: Find industry events, conferences, conventions, and other similar events in your niche for in-person networking. Meet with other professionals and business owners who share your interests. Always introduce yourself and have business cards on hand.
Be a local: Engage with charities if you're stuck for ideas. Look into local charity organizations and consider becoming a sponsor. You can also attend the event and meet new people.
Go the extra mile: The world is opening up despite some setbacks. If you feel it's safe, you could also try speaking at a conference, hosting a seminar, and reaching out to other non-competitive businesses in your niche.
Stay connected: Finally, don't overlook the importance of digital networking. Participate in online forums related to your niche and maintain an active social media presence.
Attract more clients by effectively marketing your freelance business
In your first few years of freelancing, it's impossible to establish yourself as an expert or influencer. The first step is to promote your freelance business so that new clients can start coming in.
Your freelance business will take off if you follow simple, but crucial steps along the way—building a social media following, creating a website where clients can learn more about your services, and even blogging regularly about your niche.