Freelancing is on the rise, with 59 million people in the US alone doing freelance work. If you, too, are a full-time freelancer, you may already be spending an increasing number of hours managing your projects, communicating with clients, and sending invoices.
17hats is a business management tool that streamlines these administrative tasks and helps you save time. There are many tools like 17hats that offer similar or even better features and value for money. If you are looking for a 17hats alternative, here are ten other tools to check out.
What Is 17hats?
17hats is a business management platform for freelancers and small business owners. It helps you handle all business functions, from financial management to employee management, in one place. It comes with a comprehensive suite of features custom-tailored for each type of user. Whether you are a new freelancer, busy freelancer with multiple clients, or agency business, 17hats has solutions dedicated specifically for you.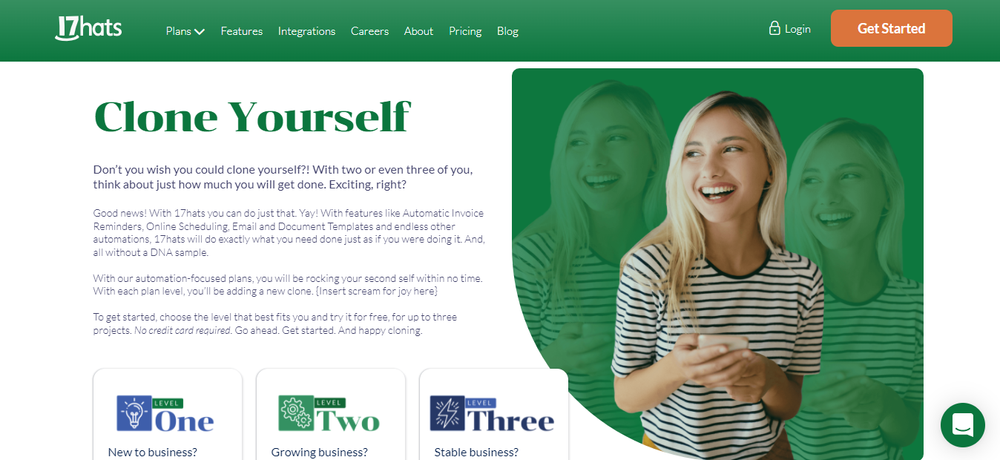 Over 25,000 service-driven businesses and freelancers use 17hats to enhance their business processes and become more productive.
Let's look at the key features of the 17hats platform.
Seamless organization with contact cards, dashboards, and project pages
Document management with templates and questionnaires
Quotes, proposals, and proposals
Send invoices and accept online payments
Set up recurring billing, recurring invoices, and payment schedules
Effortless branding with subdomains and custom logos
Manage outgoing and incoming emails
Time tracking, to-do workflows, task management, and client portal
Customer relationship management and lead management
Reporting and analytics
However, 17hats some drawbacks, the biggest one being pricing. It has three plans: Level 1 ($75/year), Level Two ($150/year), and Level Three ($300/year). As you can see, there's no free plan and no free trial either. Moreover, there is no monthly plan, and you need to sign up for a yearly plan. That takes a lot of control away from your hands.
Why do Freelancers Need Business Process Management Software?
We'll discuss the best 17hats alternatives in a second, but let's first talk about why you should bother using business management tools. As a freelancer, solopreneur, or small business owner, you need to wear several hats daily.
Apart from working on the business services you offer, you need to manage employees, clients, payments, contracts, and myriad other things. Hence, you may already be spending hours every week on non-billable tasks. Why not speed up (or even automate) those tasks, free up your time, and focus on work that matters?
With a business management tool, you can streamline your administrative processes and make them faster and more accurate. These solutions allow you to manage projects, expense tracking, job tracking, invoices & payments, and other aspects of your business in one place without using multiple tools.
If you feel you're spending too much time on non-billable tasks, investing in a project and business management tool can be helpful.
17hats Alternatives
Freelancers looking for an all-in-one tool to manage their entire business can check out Indy. It's a feature-rich business management tool developed specifically for freelancers. It's one of the best alternatives to 17hats because of its wide range of features, user-friendly interface, and competitive pricing.
Calendar management and scheduling
File storage and sharing
Time tracker
Proposals
Invoices
Live chat and collaboration
Forms and lead generation
Whether you want to manage time, projects, or people, you can do it with Indy. What's more, Indy has a top-notch help center with a caring customer support team. You can check the help and blog section for help and inspiration. For specific queries, you can reach the support team.
Coming to the pricing, Indy has two plans. There is a generous Free plan that gives you free unlimited access to all the basic tools you need to manage your business. If you want unlimited access to more advanced features of each tool, you can upgrade to the Pro Bundle for $12 per month only.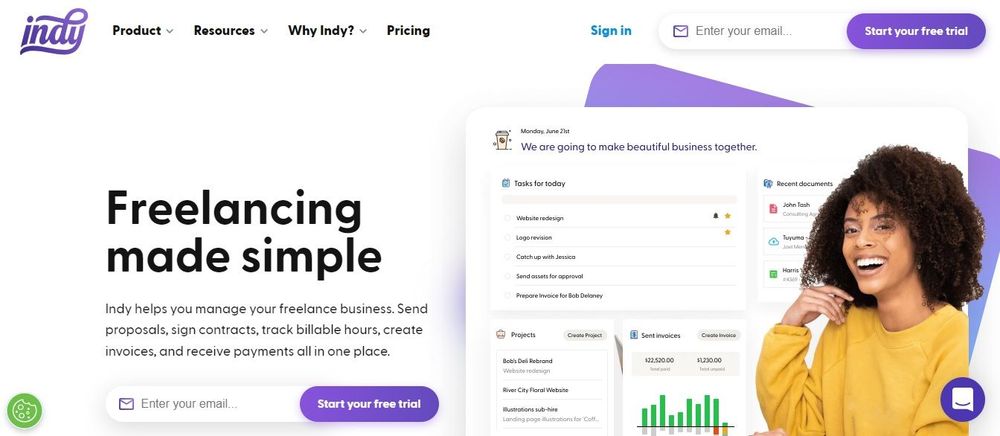 There are dozens of business management tools apart from Indy in the market, and you can choose a solution that best fits your requirements. We have handpicked nine other alternatives to 17hats or Indy you can use to streamline your business processes.
Agiled
Agiled is an ideal alternative to 17hats if you are looking for a tool that helps you manage multiple projects more effectively. It's a feature-rich business management system that comes with powerful inventory management, marketing management, and vendor management features. It's suitable for freelancers, small businesses, and agencies.
Key Features:
Client portal
Marketing and leads management
Proposals, contracts, and invoices
Time tracking and project management
Accept online payments
Employee and payroll management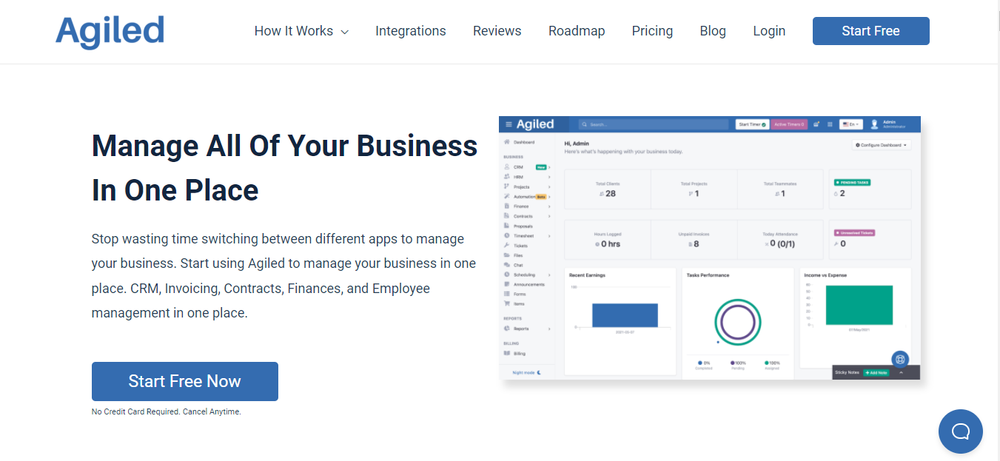 Pricing: Agiled has four plans: Solo ($7/month), Starter ($15/month), Premium ($45/month), and Business ($79/month).
Monday.com
Monday.com is a powerful project management tool that comes with all the essential features needed to manage your business activities. It works in every business environment. This business software enables project management, sales management, training management, workflow management, and more. If you are a project manager, Monday.com will be great for you.
Key Features:
CRM software for freelancers and software services
Project management
Inventory control and management
Human resources and team performance management
Financial management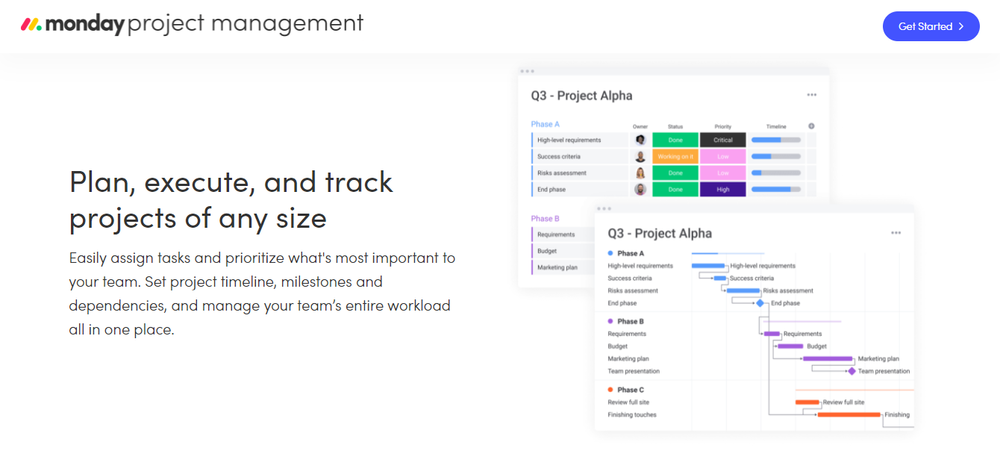 Pricing: Monday.com has five plans: Individual (free), Basic ($8 per seat/month), Standard ($10 per seat/month), Pro ($16 seat/month), and Enterprise.
Bitrix24
Bitrix24 is another popular freelance business management system that offers various tools and features to run your business effectively. Apart from top-notch features, Bitrix24 has a beginner-friendly user interface. It also has a mobile app, allowing you to manage your business from any device.
Key Features:
Team and client communications
Create workflows and automate them
Build relationships and schedule appointments
Contact and deal management
File storage and sharing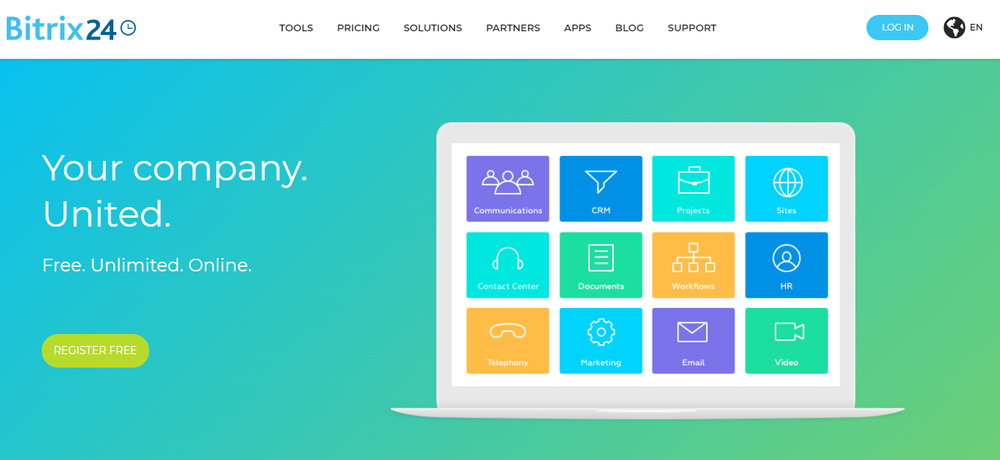 Pricing: Bitrix24 has four plans: Free, Basic ($39/month), Standard ($79/users), and Professional ($159/month).
ManageMore
ManageMore is a single platform for creative services and freelancers to handle all their tasks. It comes with customizable templates for proposals, invoices, quotes, and estimates. You can create contracts, accept payments, and track your expenses. It also comes with client management and inventory management functionality.
Key Features:
Accounting and billing
Proposals and invoices
Customer relationship management and eCommerce
Order processing and payments
Point of sale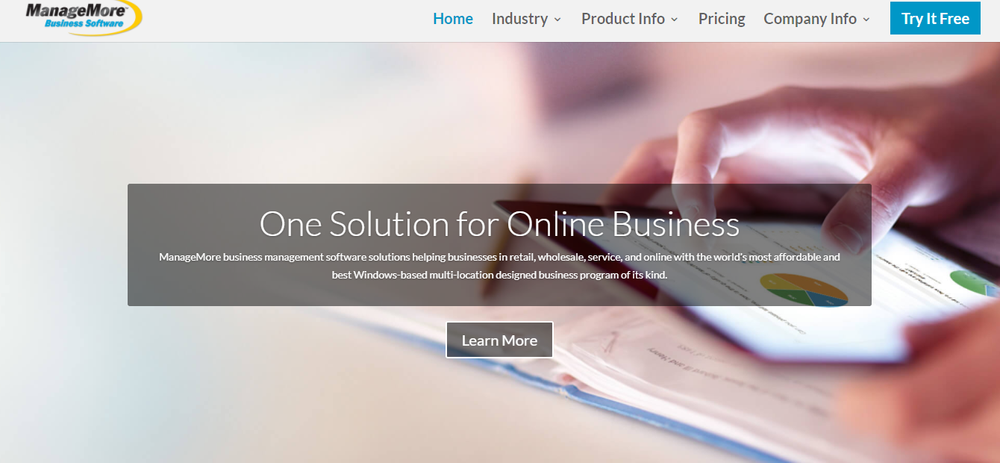 Pricing: ManageMore has three plans: Standard Edition ($49), Professional Edition ($99), and Complete Edition ($149).
HelloLeads
HelloLeads is a cloud-based tool that helps you manage your marketing campaigns, leads, email marketing, and sales from one place. It comes with email integration, order management, and campaign management features, making it ideal for freelancers offering marketing services. It's also a great match for marketing agencies.
Key Features:
CRM integration and analytics
Email and SMS marketing
Task and project management
Work scheduling and workflow management
Client and team management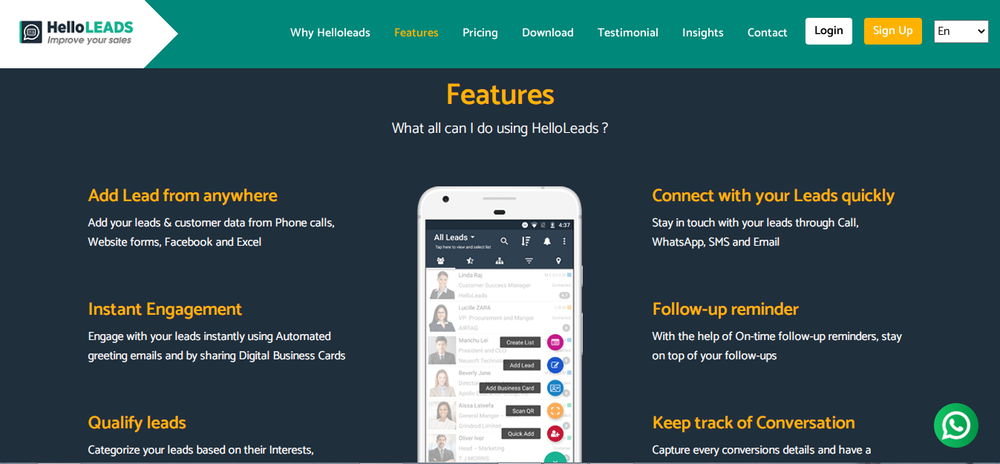 Pricing: HelloLeads has three plans: Standard ($180 per user/year), Professional ($192 per user/year), and Enterprise ($240 per user/year).
Dubsado
Dubsado is a CRM and business management system for freelancers, agencies, and small businesses. It's ideal for creative professionals like photographers, designers, and writers. Dubsado is an excellent 17hats alternative as it lets you manage all aspects of your freelance business from a single dashboard.
Key Features:
Forms and questionnaires
Workflow management across departments
Task and project management
Financial management
Invoices and payments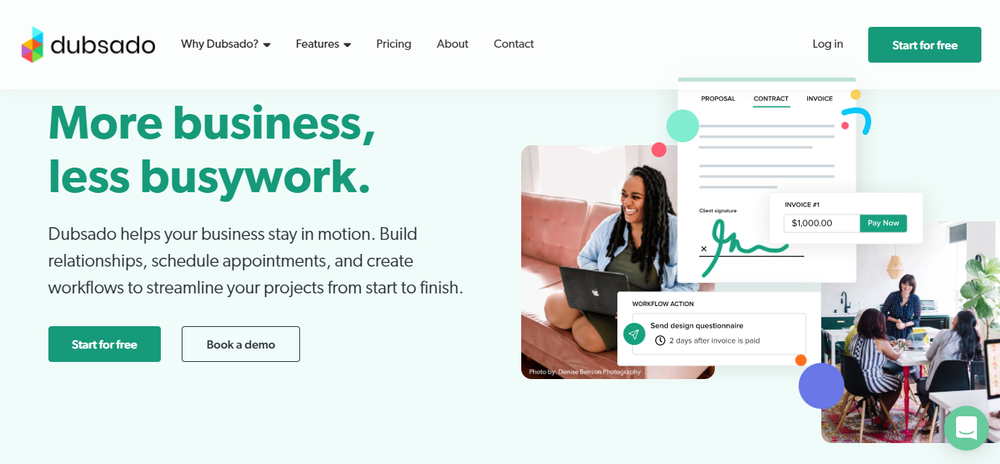 Pricing: Dubsado has only one plan priced at $30 per month. You can save 15% off on the annual plan and get it for $300. There is no free version, though there is a free trial.
HubSpot Operations Hub
HubSpot Operations Hub is one of the most popular customer relationship management tools out there. It's used by everyone, from freelancers and small businesses to large enterprises. The tool enables different departments to stay on the same page and build long-term relationships with clients and customers. If you are looking for a robust business management tool, HubSpot Operations Hub is one of the best options.
Key Features:
Client portals and customer relationship management
Workflow automation
Task and project management
Automatic sales logs
Calendar and schedule management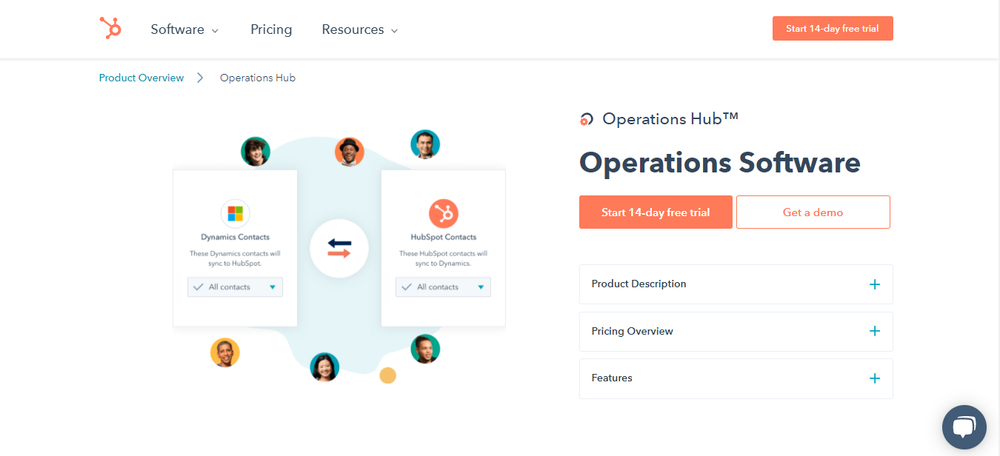 Pricing: HubSpot Operations Hub has three plans: Starter ($45/month), Professional ($700/month), and Enterprise ($2,000/month).
Honeybook
Honeybook is a widely used CRM and business management tool that comprises strong project management and bookkeeping features. If you are looking for a tool that comes with a comprehensive list of accounting and invoicing features, check out Honeybook. It also has top-notch financial management features.
Key Features:
Project management and task tracking
Client booking and communications
Invoicing and payment processing
Recurring billing and invoicing
Community management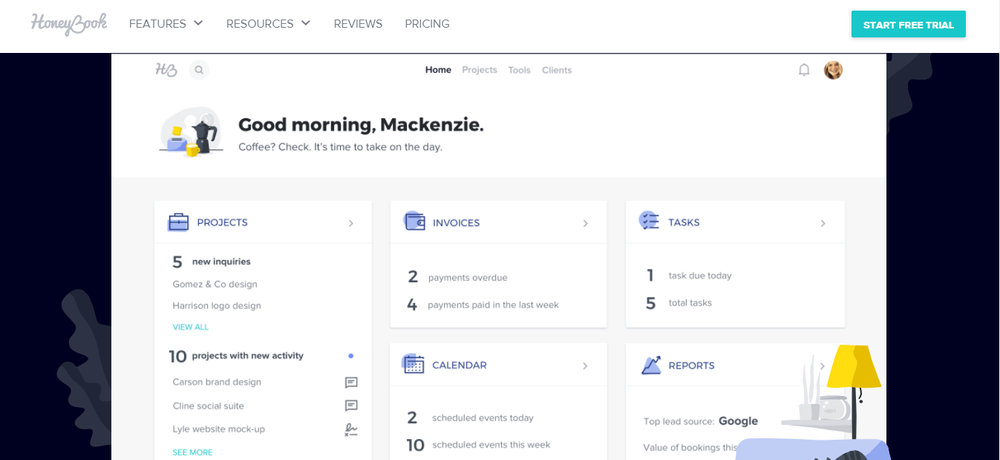 Pricing: Honeybook has two plans: Starter Plan ($9 per month/user) and Unlimited Monthly Plan ($39 per month/user).
Bloom
Bloom is a freelance business management tool that allows freelancers to grow and manage their business without any hassles. If you need a tool that helps you save time and increase your productivity, Bloom is the right pick for you. It has all the essential business management features available at an affordable starting price.
Key Features:
Contact management and lead capture
Invoices and online payments
Proposals and estimates
Email automation and management
Auto-countersign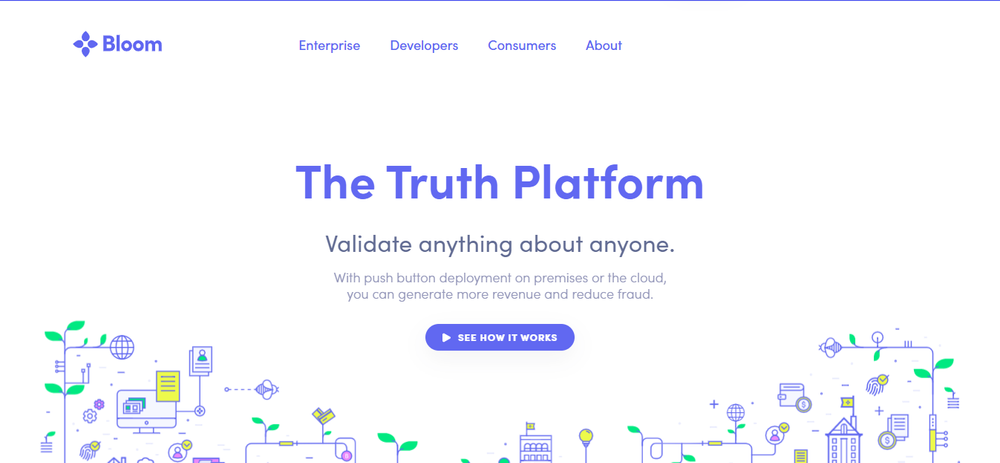 Pricing: Bloom has three plans: Starter (free), Standard ($39/month), and Studio ($79/month).
Flowlu
The last software on this list is Flowlu, a feature-rich business management system that helps you streamline all your project management and client relationship management requirements. It also has invoicing, accounting, and payment processing features, making it one of the best 17hats alternatives. It also has production management and event management capabilities.
Key Features:
Customer relationship management and lead management
Email templates and integration
Invoicing, accounting, and financial management
Gantt charts and Kanban boards
Time tracking and task management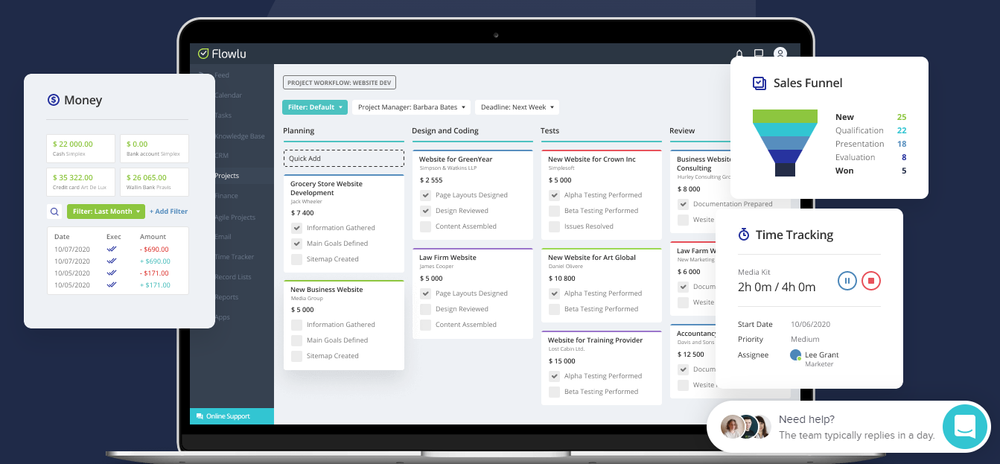 Pricing: Flowlu has three plans: Free, Team ($29 per month), and Business ($59 per month).
Indy is the best alternative to 17hats. Unlike 17hats that caters mainly to companies and project managers, we've designed Indy with freelancers in mind. Indy is affordable, feature-rich, and user-friendly, making it a must-have tool for every freelancer.
Wrap Up
Which tool among the ones mentioned above did you like? Indy is an excellent tool for freelancers who want to be efficient and spend more time on billable work. It is a comprehensive solution that provides all the features you'll need as a freelancer. Apart from Indy, you can try HubSpot CRM, Honeybook, and HelloLeads if your focus is marketing or lead generation. If you want to prioritize project management, Agiled and Bitrix24 will be better options.