Suppose you're just beginning your freelance photography business. Whether you are working with small businesses or big companies, you may not understand or know where to start regarding the tools you need.
You will find the best online tools for photographers and your photography business and the best photo editing software discussed below.
25 tools every freelance photographer needs
Freelance photographers, when it comes to their photography business, are often professional photographers as well as graphic designers, so they need other tools like Photoshop, which is both a photo editing tool and a graphic design tool.
Even still, the tools each freelance photographer and their photography business need are a few key pieces of software like photo adjustment tools and some good equipment. Below we'll look at a few tools we feel are necessary for every freelance professional photographer.
Best photo editing software
It is very rare for a professional photographer to capture an image perfectly. In the old days, retouching an image would take days, but with digital photography, photo editing tools are an essential.
That's why most professional photographers with successful photography businesses invest in photo editing software because it is so rare to capture a perfect photo.
The best photo editing software for you as a freelance photographer is really up to your skill level and preference. There are paid versions as well as many free alternatives when it comes to photo editing software.
Here are a few of the best options:
1. Adobe Lightroom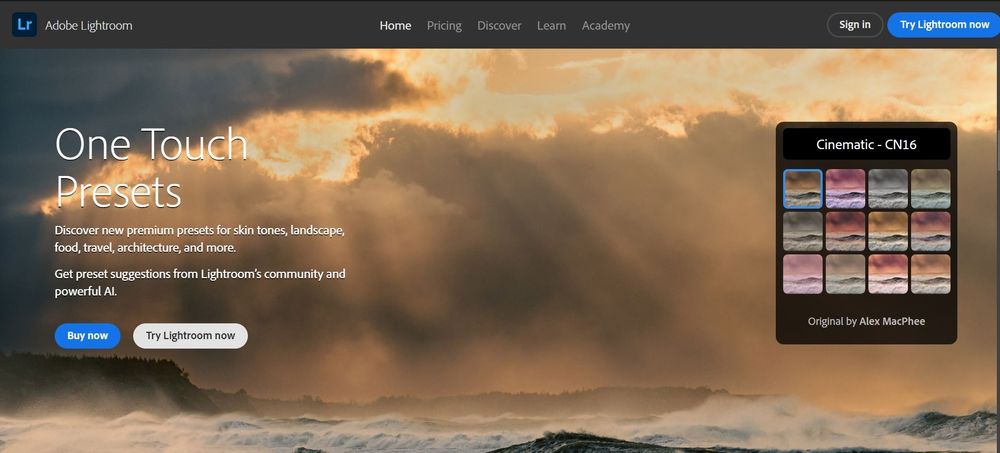 Adobe Lightroom is quite possibly the most popular photo editing software. Any Adobe product is widely considered an industry standard. There are many reasons why Lightroom, in particular, is a good tool for a freelance photographer to invest in. And Lightroom may be a good stepping stone on your way to Photoshop, as it is much simpler to navigate.
The Lightroom interface is simpler and removes Photoshop's extra features that are more graphic design oriented. This means you have a user-friendly interface that creates a photographer-based streamlined workflow. An interface that, like Photoshop, can be customized for the photographer so they can also optimize their workflow.
Lightroom offers versatile use and is more than just a photo editor. You can use it to organize photos or have easier access to your files.
You can use face detection to organize photos, meaning similar photos can be grouped for easier retouching and editing. There are also camera and lens-based correction tools, presets, and professional filters, along with several other features that will help you deliver better quality work to your clients.
Lightroom can be used alongside Photoshop to elevate your photos to the next level.
It can be purchased individually or as part of the Adobe Creative Cloud subscription model. The program costs either $9.99 per month or $119.88 per year as a part of the Creative Cloud.
2. Skylum Luminar AI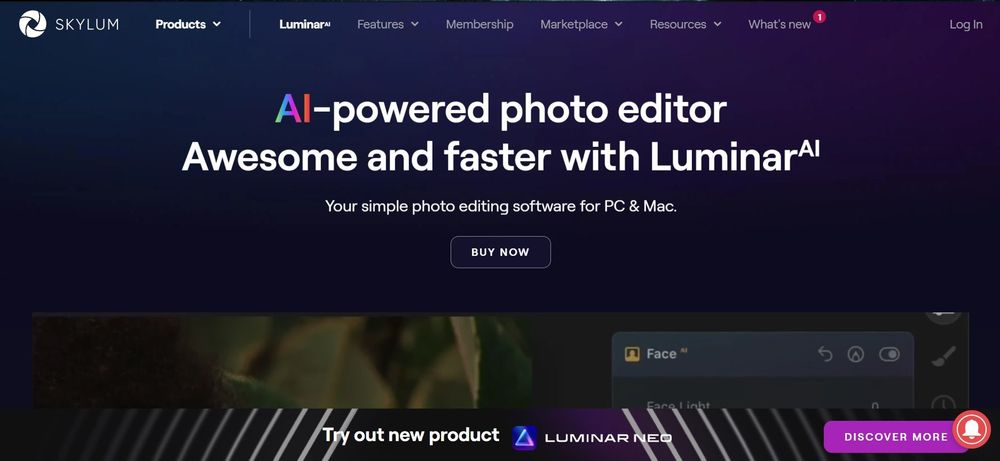 Luminar is one of those apps that can be used by itself or as a plug-in with Adobe photo editing tools like Lightroom and Photoshop. If you are familiar with using Photoshop, especially shortcuts, it will be very easy for you to pick up this editing tool.
That is because it uses the same shortcuts as Photoshop. It could be the best of both worlds as you can use it like Lightroom, and it is outfitted with features like Photoshop.
The interface is intuitive, much like Lightroom, and allows for better organization. Where Luminar really shines above Lightroom is with its presets. There is an extensive and simplified menu to choose from, and you can set up your own presets just like in Photoshop.
It is outfitted with more editing tools than Lightroom. However, this means that the interface, though easy to use, may be more difficult than Adobe Lightroom. Why many photographers are moving to this program for a photo editing tool may be completely due to the use of the AI slider.
This offers easy-to-adjust retouching and editing. But along with this, the program also includes features that you can find in Photoshop, like adjustment and image layers.
On top of that, there are presets dedicated to drone photos and amazing filters to choose from. This is an excellent photo editing tool for any photographer to invest in.
It may be a better option as, unlike the other Adobe products, this is a one-time, flat payment of $79 and comes with a 30-day money-back guarantee.
3. Adobe Photoshop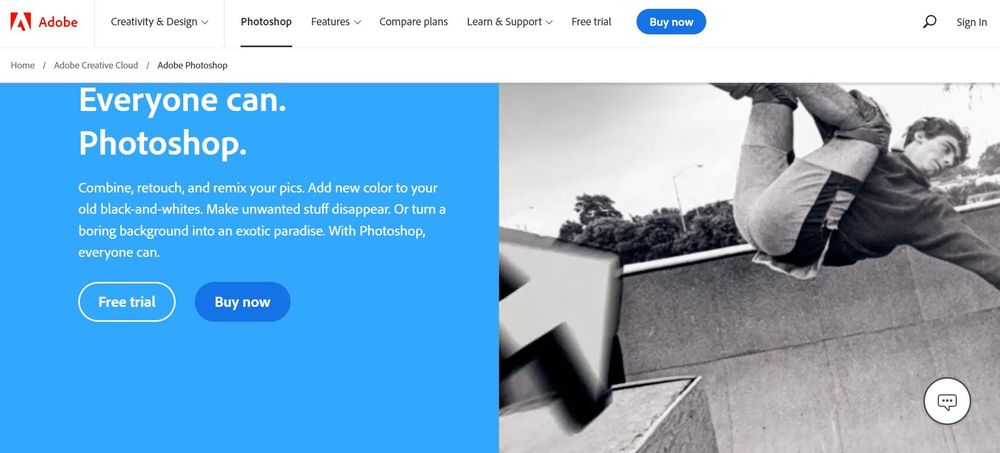 You can't talk about photo editing tools for photography without mentioning Adobe Photoshop. This versatile program is not only for photographers, but great for illustrators and graphic designers as well.
Though it has a wealth of features, there are a few things that many people find challenging when first stepping into the arena with Photoshop.
The biggest issue with Adobe Photoshop is its intricate interface. And though it has many tools that can elevate your photos, it can be very daunting for those unfamiliar with photo editing software.
That's why most experts say that if you are new to photography and looking for a photo editing tool, it might be better to start with a pared-down photo editing tool like Lightroom.
The good thing about Photoshop is that there is a wide range of preset workspaces you can choose from that will give you access to the tools you need for that particular type of project.
This does streamline the workflow a little bit, but it still makes it challenging because many options are available. However, once you've mastered it, you may find that it is exactly the editing tool you need.
Regarding photography, there are many great tools available that are not available in other Adobe photo editing apps. Or, if they are, you won't have as many options to tweak your photos.
Photoshop has masking, layering, and retouching tools that can take a simple photograph and make it amazing. Along with this, many different filters and brushes, even 3D design capabilities and advanced color editing could make all the difference.
Like with Adobe Lightroom, you can get Photoshop in what Adobe calls the photography plan ($19.99 per month), which means it comes paired with Adobe Lightroom, or you can subscribe to the Creative Cloud ($54.99 per month) and access all Adobe programs.
4. Corel PaintShop Pro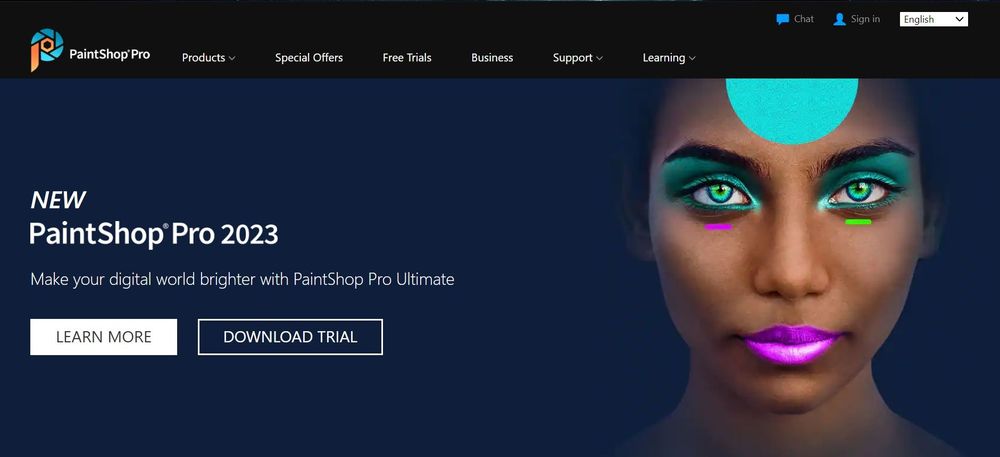 This may be a good choice for those looking for a very straightforward editing tool to utilize in their photography business because it doesn't have as many advanced features as some of the other options.
Still, everything that you need is there. In fact, the newest versions of this program offer designated photo workspaces designed for exactly what you need.
This streamlined workspace allows you to edit and gives you access to the editing tools in an incredibly user-friendly interface.
Most of the features within this program can be applied with one simple click of a button. Using this one-click system, you can use layer masks and fine brushes for different selections.
It has enhanced presets and a clone technology system as well. On top of this, it can process raw images and is outfitted with tons of graphic design tools and templates you can use to make your photos stand out.
Purchasing the program is also very easy because it is a one-time, flat fee of $79.99. Like Luminar, Corel PaintShop Pro has a money-back guarantee, which means if you're not happy with what you get, you'll get all your money back.
5. PortraitPro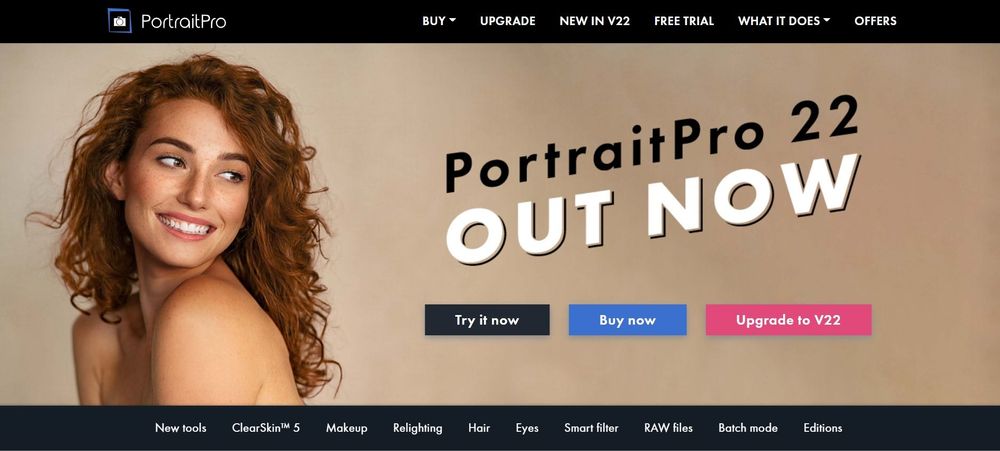 For those freelance photographers that are really looking to dive deep into portrait photography, this may be the best app.
It is focused solely on editing portraits which means there are elevated features when it comes to editing skin tone and removing wrinkles, as well as the ability to add makeup and a ton of other great features.
The program also has built-in interactive tutorials that help you learn how to use it and elevate your skills in photo editing.
On top of the retouching tools that are at your disposal, when you invest in this program, you also get basic photo editing tools to help fix things like poor lighting and color balance. PortraitPro's best features include the wrinkle remover, makeup tools, 3D relighting, and advanced layering options.
All that, coupled with an easy-to-use user interface, you may find that this is a perfect fit for you no matter what level of experience you are if you're looking for something specifically for portraits. When it comes to purchasing this program, it comes in three tiers.
For the standard version, you'll have to pay $44.95, the Studio will cost $69.95, and then Studio Max, which is the largest package, comes in at $139.95.
Each has its pluses and minuses, so read everything that comes with the package before you choose which one.
File-sharing app
When delivering finished pieces to clients, a good file-sharing app is the most important thing to have. File sharing lets you easily send files to anyone from anywhere, so keep an eye on a service that gives you access to some form of cloud storage.
This way, you never have to worry about losing a project for new customers or current clients. Some of these include Dropbox, Microsoft OneDrive, and iCloud Drive.
Here is a more in-depth look at some of the best file-sharing options:
6. Google Drive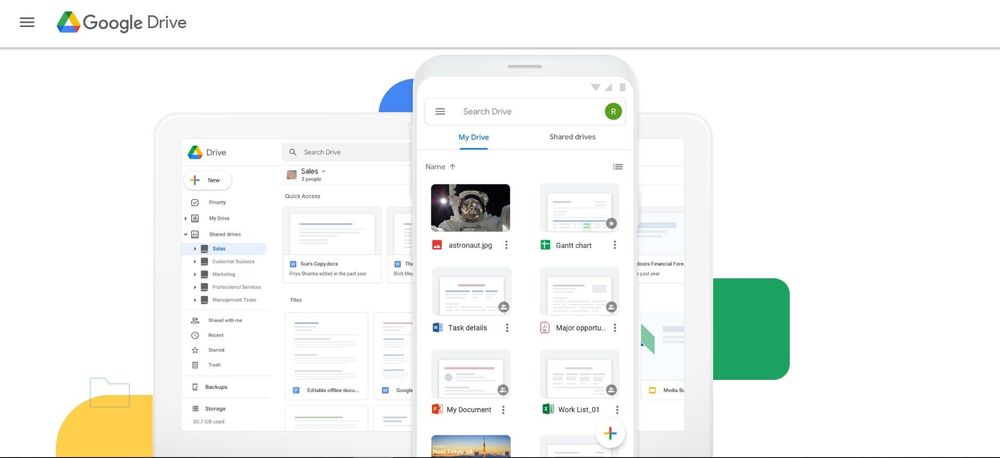 Many freelance photographers choose to go with Google Drive, which has many features that allow you to share files and edit things easily between you and your client.
It's simple to sign up for. All you need is a Gmail account, and then you have access to files no matter what device you're using.
Also, it has cloud syncing, which means that your proofing galleries and other correspondence are saved, so you can return to it whenever you need them.
On top of that, Google Drive can be used on tablets and smartphones, which means that you will have access to your files no matter what device you're on.
The app is super simple to share files with, making it great for communication between you and your clients. You can also open it up for editing and notes so that there is streamlined communication between you and your client, making it even easier for you to deliver exactly what they want.
7. Dropbox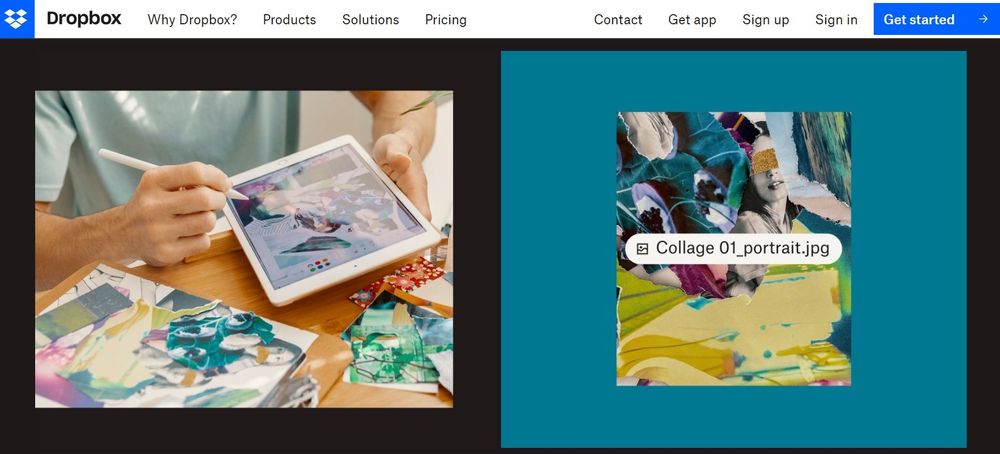 Much like Google Drive, Dropbox allows you to share files rather easily but also comes with many different features. When utilizing Dropbox, you can actually create electronic signatures for documents, allowing you to upload larger files.
Dropbox allows you to upload files and create links that are easy to share with others. This means streamlined communication between you and your clients.
This app has both a free version as well as a subscription version. In the free version, you have up to 2 GB of storage, but if you opt for one of the subscription models, you can have up to 2 TB with the Professional subscription ($24.99 per month).
For photographers with a healthy photography business, it might be a good investment to go ahead and opt-in for the larger package so that you have more space.
8. Microsoft OneDrive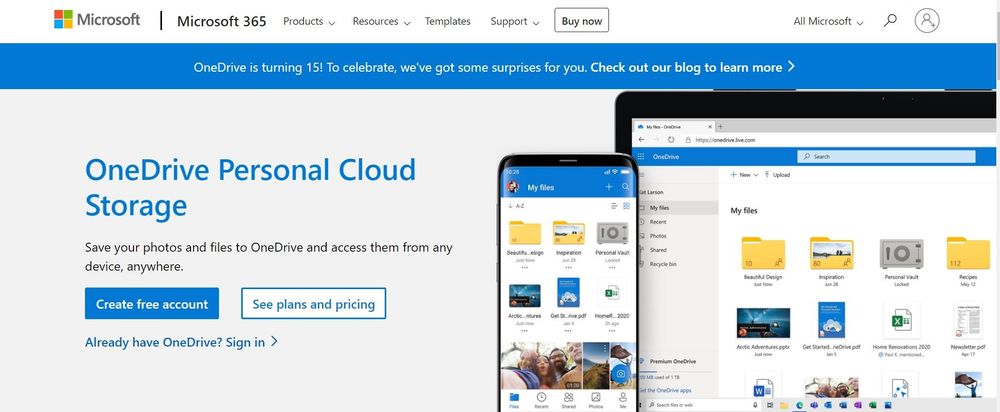 OneDrive is an app that's attached to Office 365 and Windows 10. OneDrive allows you to store everything in sync with your windows devices.
A ton of great features come with this, but perhaps the most valuable are the user-friendly interface, versatility, and compatibility.
For photographers, a photo management system is included as well. That, coupled with the powerful file sharing capabilities and the collaboration tools available, makes Microsoft OneDrive an easy option.
This is especially great for those who deal with PCs or those who are freelancers. It's also ideal for those who work in other areas, including writing.
9. WeTransfer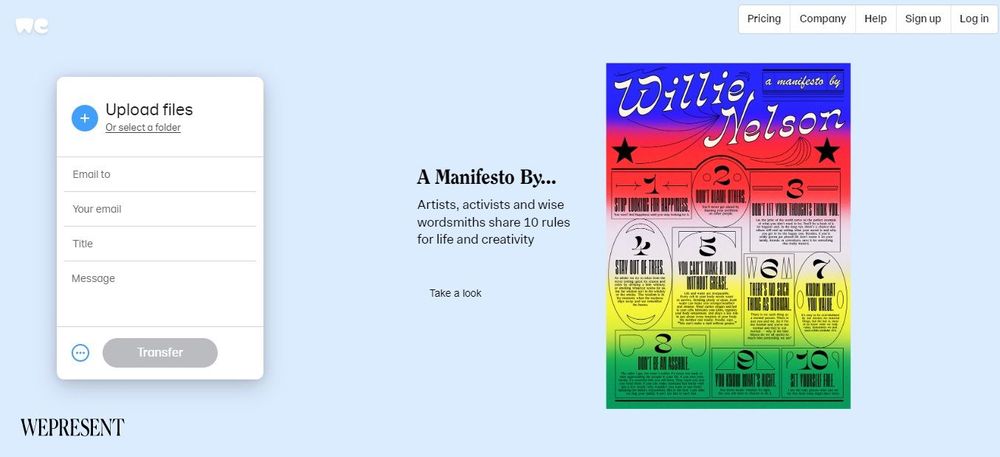 You might find that when you are working on photography projects for clients, they'll want the originals, edited versions, and everything in between.
For this, they'll need to be able to send folders, and one of the best options to do this is through WeTransfer.
It is simple to transfer files with this program. All you have to do is go to the website, and right there on the homepage is an upload files button for photographers only looking to send smaller files of 2 GB or lower.
You can utilize the free version. However, for most freelance photographers, it might be smart to invest in one of the packages, either Pro ($12 per month) or Premium ($23 per month).
10. AirDrop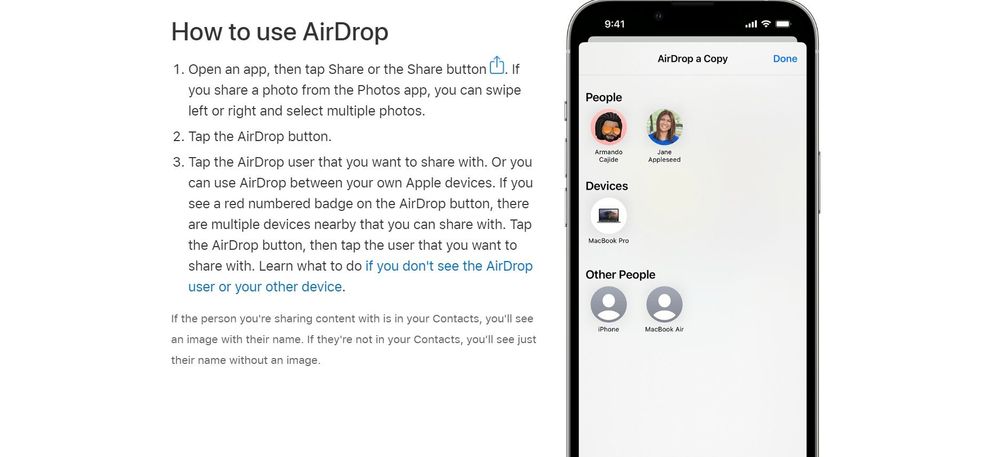 For those freelance photographers out there who are working with iPhone or Apple products, AirDrop could be a tool that's super familiar to you.
This is a system in the iOS platform that allows you to utilize Wi-Fi and Bluetooth connectivity to send files to another person.
AirDrop is a free-to-use app with no limits, so this may be a great idea for those looking to cut back on their budget. The only issue is that to AirDrop files, you have to be close to your client to do so. This is only suggested if you and your client are utilizing Apple products.
Good equipment
Along with ensuring you have a good camera, a couple of different lenses, and a good camera bag, potential clients love to see a photography business take pride in their equipment. This doesn't mean you need the most expensive tools, just the best tools you can afford now.
Here are some basic pieces of equipment that you need to consider investing in:
11. Camera
The most vital piece of equipment a photographer can have is a camera. After all, you can't be a photographer without one. What makes a good camera depends on what you're looking for.
Some want lightweight and simple functions. Others might want in-depth control of everything, so there's less photo editing at the back end.
Either way, there are many great choices, and you can't go wrong with any camera as long as it offers in-camera editing controls and excellent images.
For us, two of the best options would be the Nikon D5 which is very popular with professional photographers in the photojournalism arena, and the Canon EOS 5D Mark III, which is popular with professional photographers and videographers as well.
12. Lenses
Though the camera body is important, so are the lenses. As a freelance photographer, you can have as many lenses as you feel you need, but we highly suggest you have at least a zoom, a macro lens, and a telephoto zoom lens. These three basics will ensure you can capture what you need.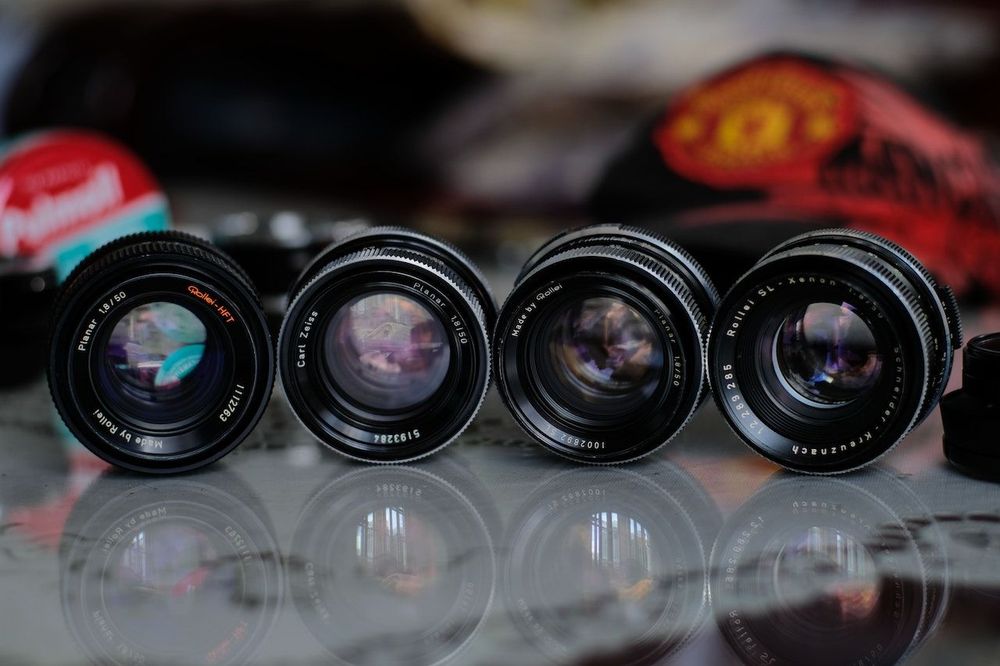 Regarding suggestions for lenses, it depends on the camera you purchase. You'll want to ensure that the lenses are compatible with your camera body and utilize high-quality glass.
For instance, if you have a Canon camera, then for the telephoto zoom lens, you might want to invest in a Canon RF 70-200mm f/2.8L IS.
13. Lights
Lighting is important; if you're not working in natural light, you will want to invest in high-quality lights. We suggest you choose LED lights as they are relatively cool and long lasting, so you can get the most bang for your buck.
We highly suggest the Aputure Amaran 100D LED when it comes to lighting. This is especially a good choice if you need a very bright light source as it is the best option for high-intensity lights. Along with that, another great choice would be the RaLeno LD Soft Light Panel.
This is a great choice for someone working in a studio or in an area where a little soft light needs to be added to make the subject of the photo pop.
14. Tripods
Depending on what type of photography you want to get into, it may be necessary for you to invest in a tripod.
In fact, almost every photographer should have a good tripod because getting a steady shot can be difficult when the camera is handheld. But with as much money as you put into your camera and lenses, the last thing you want to do is choose a bad tripod.
If you're looking for a high-quality option, we highly suggest the Vanguard Alta Pro 2+ or the Manfrotto Element MIII. Both can be broken down into smaller and more portable forms and are built with high-quality materials, making them highly durable.
15. Memory Cards/Readers
To ensure that you keep all your photos available for you to edit and send to a client, you need to have high-quality memory cards and readers.
Memory cards are subjective and depend on the camera. But when it comes to the readers, you need to be cautious.
Since readers are so important, we have a few suggestions. One of them is the Anker 8-in-1 USB 3.0 SD Card Reader. This option is a small compact memory card reader that utilizes a 3.0 USB connection to transfer data of up to 5 GB per second.
It supports all cards as well. Plus, you can read and write two cards at once. The last suggestion we have is the ProGrade Digital SD Dual Slot USB 3.1 Memory card reader. It offers great connectivity for easy transfers.
Invoice software/apps
Once you start attracting clients, you need to be able to get paid for your services. This is why investing in invoice software is such an important tool to have.
So you can make sure you get paid on time, we wanted to give you a few of the best options when it comes to invoicing software or apps. Here are a few we suggest:
16. PayPal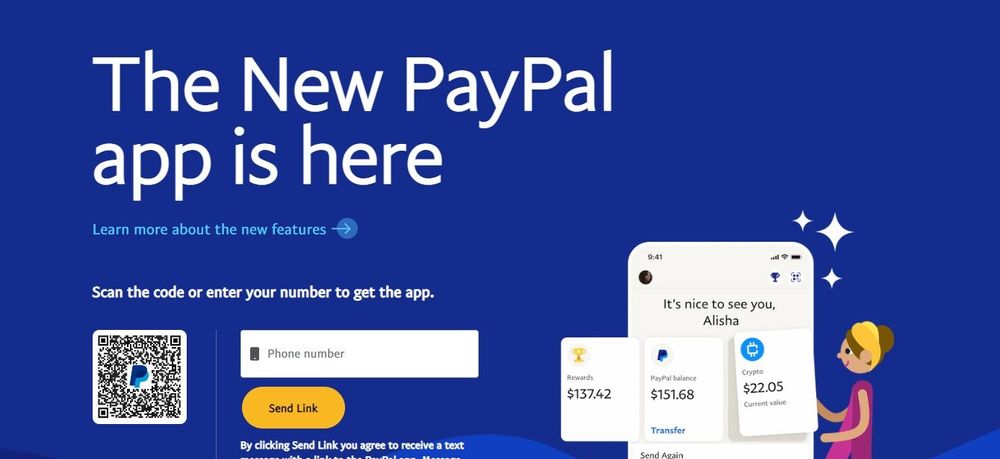 Everybody knows PayPal is a great way to pay or get paid, but there are extra benefits when you actually sign up for a PayPal business account.
The best thing about this is that almost everybody has PayPal, and it is free whether you're using it as a payment system or an invoicing application.
When you invoice through PayPal, your clients can choose either a credit card or bank transfer as a payment method. Of course, there are fees and a limited invoicing system. But it has the basics you need, which is really all that matters.
17. Wave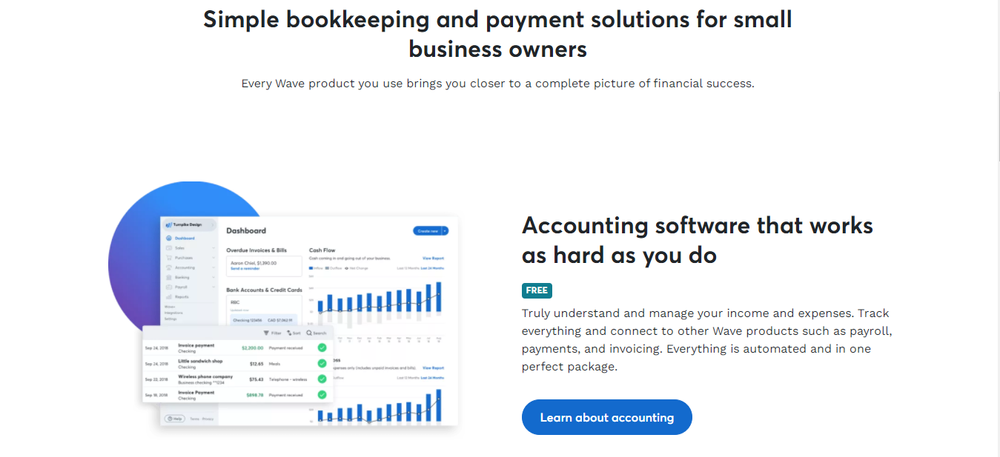 Wave is great for those who are looking for some more advanced options when it comes to invoicing. There are tons of invoice features and functions on the free plan. And unlike PayPal, this system has a wealth of different features available.
You can manage and create as many invoices as possible and create invoice templates too. Wave also allows you to set up invoices for recurring billing and tracking payments and has some tax features that will help you run your business more smoothly.
18. Invoicely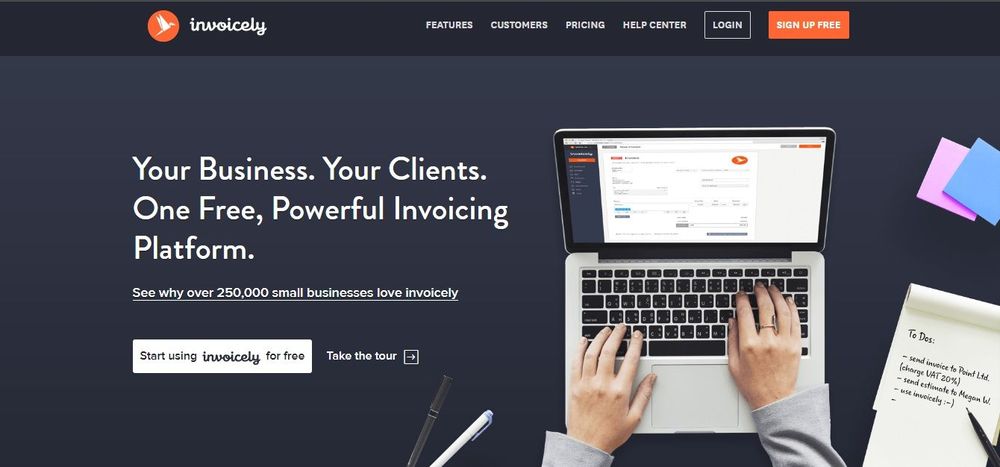 This app is created solely for invoicing, meaning all of its features are dedicated to the ability to send invoices.
Invoicely has a few different plans. First up is the free plan, which gives you unlimited invoices and the ability to set online payments via PayPal.
The paid plans start at $9.99 per month and add the ability to create estimates, recurring invoices, and other features like tracking time and expenses and the ability to accept credit card payments.
19. Invoice Ninja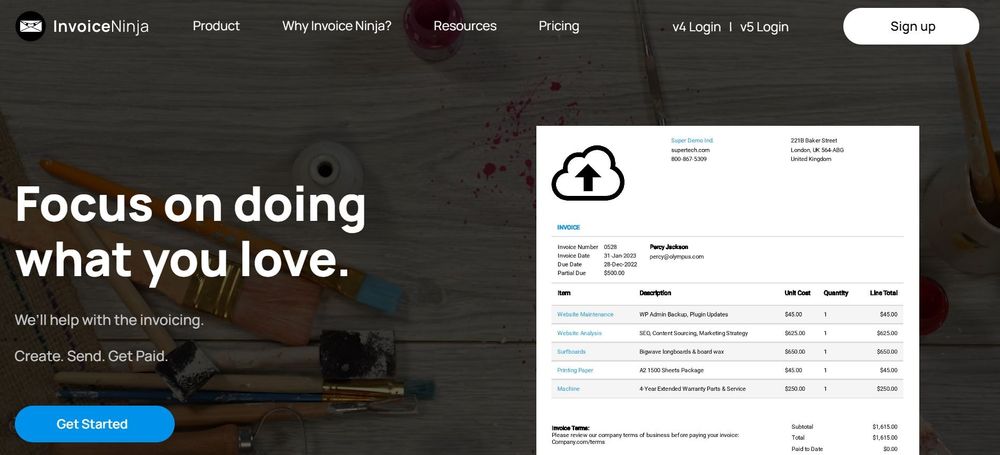 Invoice Ninja's free plan is perfect if you're running a small photography business. It offers you the ability to have limited invoices for up to 100 clients, the ability to build proposals as well as recurring invoices, and the ability to accept up to 40 different types of payment.
If you are already a seasoned freelance photographer with more than 100 clients, you might want to upgrade to the pro plan.
This gives you the same abilities as the free plan but with the added bonus of taking on more than 100 clients, different templates, and the ability to do quotes.
20. Indy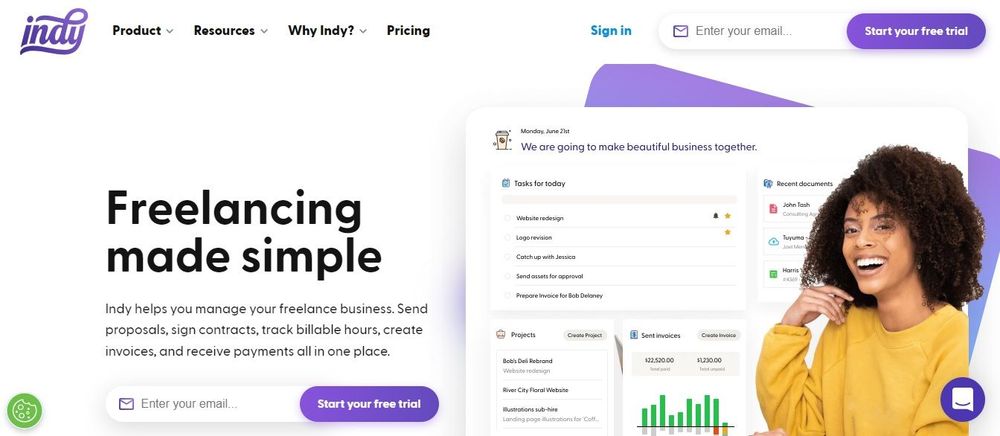 Indy is an all-in-one project management software with a strong focus on invoicing. You can create and send invoices with just a couple of clicks using a ready-made template. Templates can be customized with your logo and branding colors to establish your photography business in the eyes of your clients. And you can even set up recurring invoices to automate the process, saving you time and money.
You can also accept multiple payment methods, including PayPal, Stripe, and direct deposit, and get email alerts when your client has read the invoice.
The best part about Indy is that beyond its invoicing features, it has many other features you need to manage a freelance photography business. For starters, you can create and send proposals, contracts, and forms to help you land clients and onboard them into your business. While task management will help keep your business organized, so you'll always know what's on your list of things to do for the day.
You can also schedule meetings with clients through an in-app calendar that syncs with Google Calendar. With our Free plan, you can use our basic tools as much as you want each month, free forever. For unlimited access to more advanced features, you can sign up for Indy Pro for just $12 per month. There's also a free trial for the Pro plan, so you can see how it works for you.
Financial management software
Finally, when running a photography business, you must ensure that you keep all of your finances in order.
It might seem overwhelming to scour through all the financial management software options, but here are some of the best we think you might like:
21. FreshBooks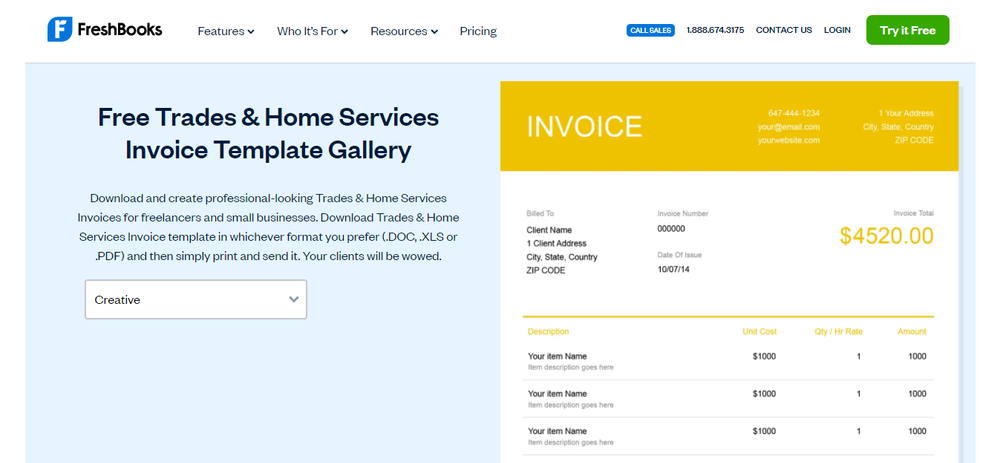 This financial management software has a very crisp interface and a huge list of features that can help you with bookkeeping.
The cloud-based software can do all the math for you, so there is very little work on your end. On top of that, it is compatible with many things, including Shopify and Stripe.
This software has multiple different tiers when it comes to payments, much like the software we'll be talking about next. Plans start at $15 per month and go all the way up to $50 per month for the premium plan.
22. QuickBooks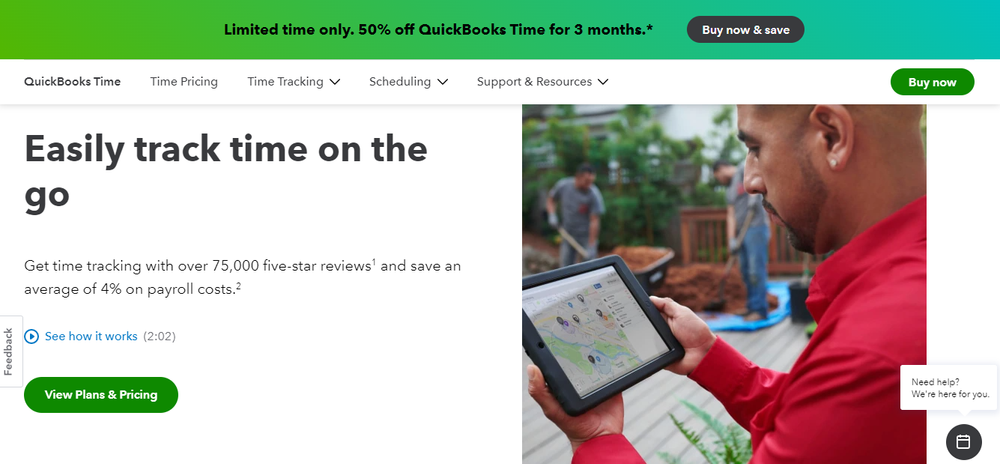 Regarding accounting software, QuickBooks may be one of the more popular options. It is a great choice because it is simple to understand and has a user-friendly interface.
On top of that, the invoicing system is also simple and allows you to execute the creation of one in just minutes to get your payments faster.
It also gives you access to other things like having financial reports and tracking your inventory. This software has multiple paid versions, starting at $10 per month.
23. Honeybook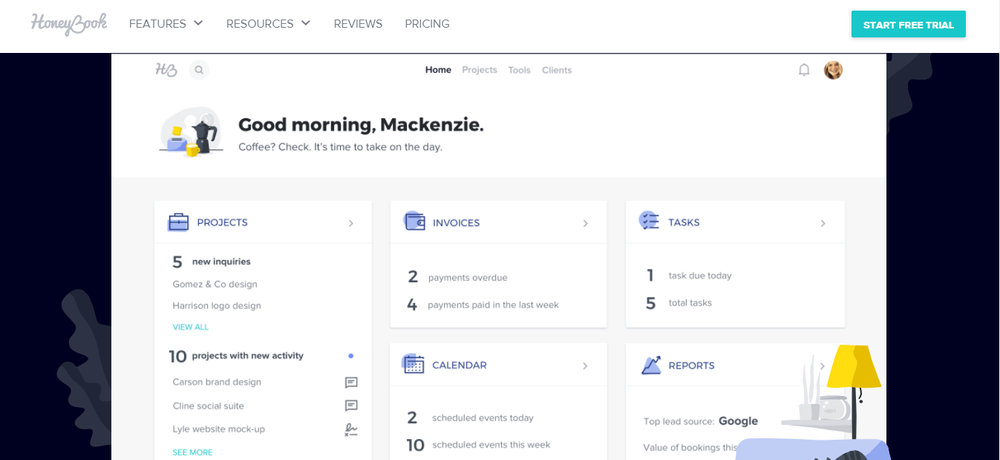 This newer financial management software is a great option for freelance photographers.
Honeybook allows you to set up custom financial reports, track profits, and determine your customer's conversion rate to make changes in how you market yourself.
The program integrates very easily with QuickBooks, making it great when it's time to pay your taxes.
As far as purchasing it goes, the price tag ranges from $34.00 per month to $400 per year. However, you can get a free seven-day trial to see if you like it.
24. Iris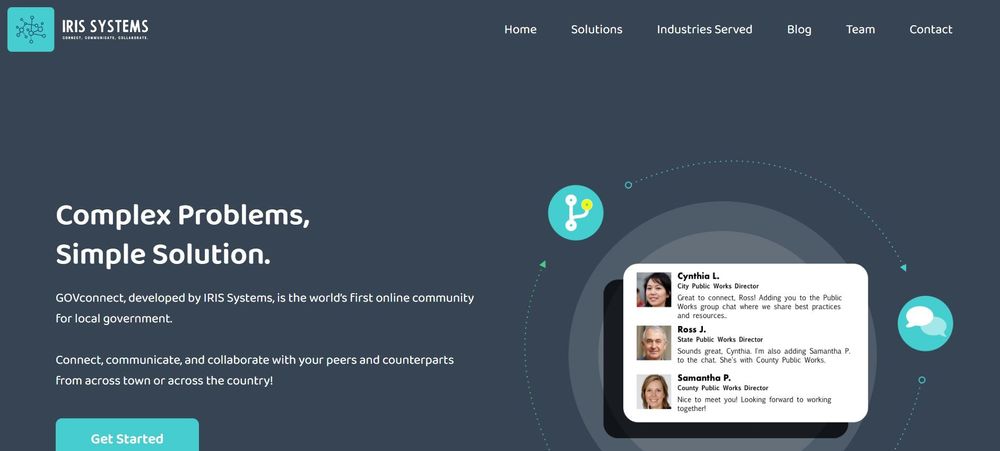 Iris is a project management system that can help you streamline the financial aspects of your business. It has a very well-built invoice system and payment processing system. On top of this, the program allows you to create custom contracts and questionnaires.
Regarding the plans, you will be looking at paying anything from $25 per month to $29.95 per month.
25. Flowlu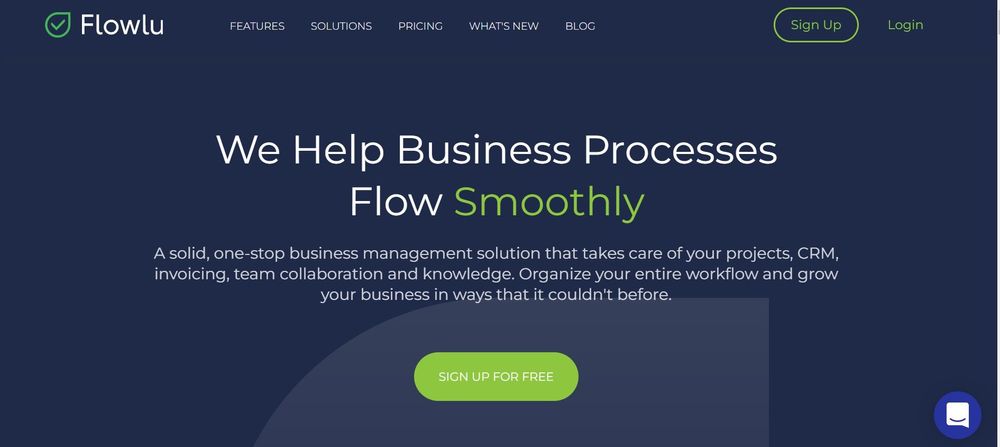 This software was created to help small businesses, and that's why it works great as financial management software for photographers. The free version has financial management features like expenses, payment tracking, and revenue.
It is also capable of direct invoicing. Though there is a paid version, the free option suits most freelance photographers and their photography businesses.
Conclusion
Whether you're a portrait photographer, wedding photographer, or specialize in any other kind of photography—you can deliver high-quality and professional work with the right equipment and photo editing tools.
These are the tools we recommend to help you attract more clients, grow a successful business, and get paid fast.
And if you're looking for software to help you manage your freelance photography business and get paid by clients, Indy can do it all! Get started today for free.