If you're looking to earn some extra money on the side, then setting up a side business has become a popular option. Not only does a side business allow you to earn some extra cash on top of your day job, but it means you can channel some creativity by turning your hobby into a successful business.
We're here to talk you through some of the best side hustle ideas that anyone can pursue. You never know, some of these side hustles could even become full-time businesses in the future.
What is a side hustle?
A side hustle is simply an informal term for a side job done alongside your primary work. It can either be a job or an income stream you develop alongside your main employment. A side hustle is a great way to supplement your income by earning some extra money alongside your normal pay. A home-based business idea can give you the extra money you need.
The hard reality is that sometimes, your 9-5 job doesn't quite cut it financially, especially if it's your first job. Maybe you want to invest in items or property, or go on that extra holiday, or maybe you simply need more income to make ends meet. Whatever the case, having an additional supply of income is never a bad thing.
Luckily, there are hundreds of side hustle business ideas you can pursue, and the benefits are endless. You can be your boss, make your own hours and create increased financial security for yourself by increasing your overall income.
What are the most successful side business ideas?
Before embarking on a business idea, it's important to consider what makes a great side business first. You might have a real passion for a subject, but if there's no need for it as a business, then it's unlikely to be profitable. There are multiple side gig ideas to choose from, but naturally, some will be more profitable than others, depending on how much time and resources you have.
For example, if you're looking to set up your own private tuition business, you will need to find clients, which could take time. However, if you're looking to drive for Uber, your customer base will be generated through Uber as a third party. The amount you can make from a side hustle really depends on the time and effort you will put in. As with any business, some ideas are more profitable than others, and it also depends on the length and breadth of your skillset.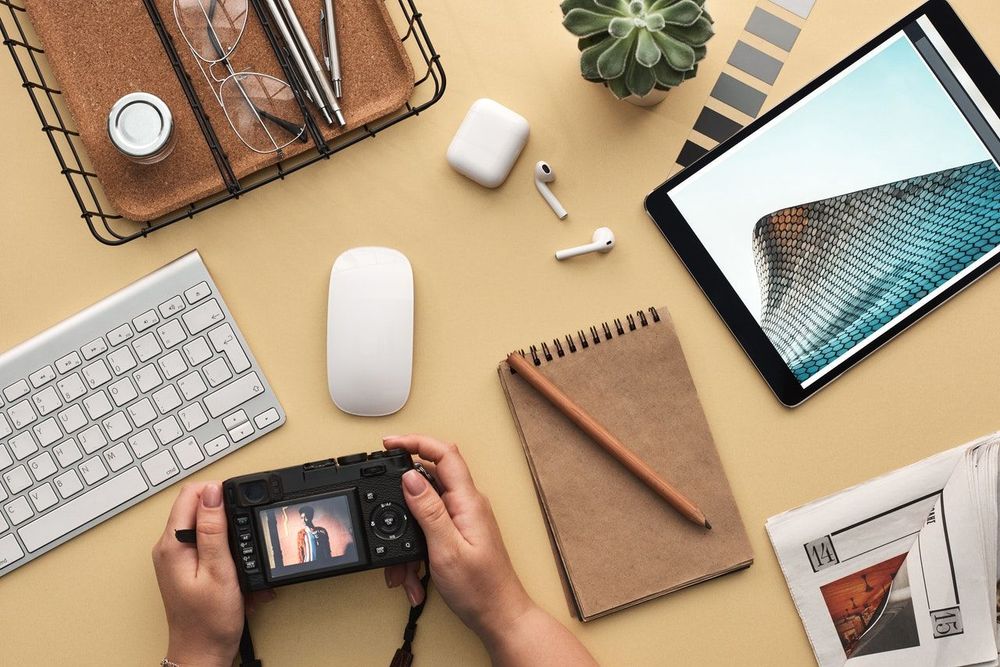 Consider where your own business skills lie
When it comes to generating business ideas for your new side hustle, one of the simplest places to start is to consider where your skills lie. You've probably picked up many different skills throughout your life, and you can likely turn these into a successful side business idea. Perhaps you love dancing and spend a lot of your free time perfecting your art. If so, you could easily earn money by giving dance lessons to children.
The best side business ideas are the ones you can launch quickly. Working within your existing skills and expertise helps you do this.
If you're a writer, you could set up an online blog and create posts about your favorite things – from traveling to food, and make money from it. One of the best parts of monetizing your passion through a side hustle is that it likely won't feel like actual work as you enjoy doing these things anyway. If you don't have these skills, there are many jobs that don't require you to have your own website or to create an online store.
If you don't have the necessary skills, consider an online course. There are so many online courses now covering a huge variety of subjects that you will almost certainly find one you like.
Consider the costs of your business idea (if there are any)
Lots of people looking to start out a side hustle can be worried about the startup costs. Initiating a side hustle doesn't have to break the bank. In fact, you can often set up a side business for free. When it comes to side hustles, some have an immediate financial reward, whilst others take slightly longer to get off the ground.
One of the most important things is to grow your network, and that's going to take a bit of hard work and determination. There's a range of side hustle ideas that don't cost anything to get started, and some of them turn some great profits. In our list below, many of them require no money at all to get started - simply a bit of hard work and patience!
Your service is probably in demand
The best way to make a side hustle work is to consider where the demand lies. You might have a hobby that you spend a lot of time on without even realizing that you could easily make money from it. You might be a talented writer, musician, gardener, or even a great driver. Whatever the case, your skills are probably highly in demand.
It's important to do your research to ensure the best chances of success. Learning from other side business owners who have launched similar companies is a good place to start. For example, you could browse through these competitors to see what types of branding and advertising work for them. After you have established who your target audience is, consider exactly what they are going to want from the product or the service you want to provide. Speaking to an industry expert might give you the clearest idea of what works best.
Happiness comes out of doing things that you love, and so creating a business plan out of your hobby probably won't feel like hard work. You can easily start out an inexpensive side business at home alongside your full-time job. A lot of these gigs are highly flexible, meaning you can work at times convenient for you. The next section of the article presents the best profitable business ideas from a variety of niches that have worked well for millions across the globe.
How do I get started with an online business in the gig economy?
There are plenty of odd jobs that you can take on outside of your normal working hours. The gig economy consists of one-off jobs that can be done on the side. From driving for Uber, delivering food for Deliveroo, or working for Amazon, there are lots of opportunities out there for short-term jobs that can add to your income. Many of these are home business ideas you can start for very little money and investment.
Use Etsy to sell items
A great way to create a side hustle is by using the Etsy platform to sell original items. Perhaps you are a painter, or you make clothes or jewelry. Etsy is a great platform for creatives, allowing you to list and sell your items to customers across the globe. Customers will endlessly scroll through Etsy looking for the perfect item: it's a great place to find thoughtful, personalized gifts.
If you've got great items to sell, why not give it a go? Putting your items out there gives you a chance for customers to notice your brand, and after a while, you can develop a following. If things go well on Etsy, you could even look to move your items over to your own Ecommerce website. This would enable you to have full control over your listings and receive the full profit for items you sell.
Become a driver for Uber or Lyft
If you live in a city, you probably see multiple Ubers driving past every day, and it's no surprise. Becoming an Uber driver has become one of the most widely available side hustles for those looking to earn some extra cash.
If you're a confident driver, and you've got hours to give, then driving for Uber or Lyft could be a great option for you. Not only will this side hustle enable you the benefits of working for an established third-party company, but you can also decide on your availability at the click of a button. And the best part? You might even discover parts of your city you never knew existed!
It goes without saying, to be a successful Uber or Lyft driver, you need to be confident behind the wheel. Not only will you need to be a safe and reliable driver, but you will also need to be able to easily navigate your area.
Become a social media manager
When it comes to business marketing, social media is the future. Nowadays, the majority of brands are using Twitter, Instagram, and Facebook to market themselves, communicate with customers, and create brand awareness. However, some small business owners might not have the time, or skills, to maintain frequent and effective posting across the platforms - and this is where you could help.
You could easily make this a side hustle by getting in touch with a local company and seeing if they need assistance with their social media. One of the most attractive parts of this side hustle is that you can do this remotely from your laptop, meaning you can make money on the move from wherever you are in the world. Before embarking on this side hustle, it would be worthwhile to do some background research to ensure you know what's needed to get the best engagement and reach on social channels.
Consider things such as imagery, hashtags, and types of content that are needed to work within each industry. Your customers will likely also want to see some real results through numbers of engagements or followers, so being a data-driven person is a must.
Become an online tutor
Perhaps you're a math nerd, or you know everything about literature. If this is the case, why not turn your academic skills into a side hustle? You might already have teaching skills if it's your full-time job anyway – this means that this side business will come even more naturally to you. For example, if you're a musician, you'll find that many parents will be willing to pay for high-quality music lessons.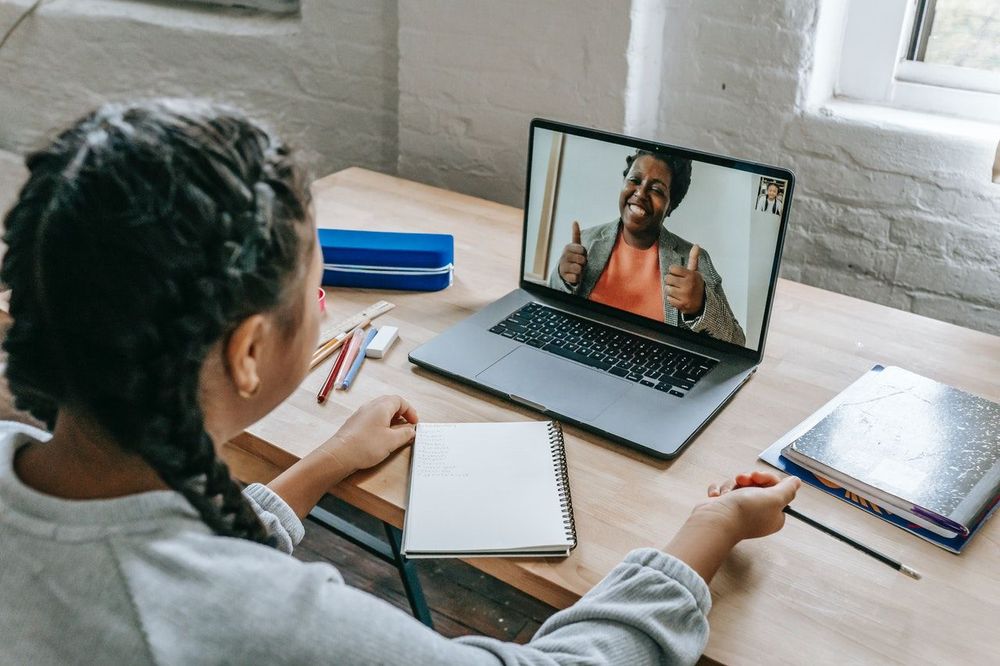 Tutoring over Skype or Zoom is a great way to make money, especially since you can do it from your laptop. Tutoring online means you aren't restricted to just teaching people in the local area; for example, why not teach English to someone from China? Don't forget to consider time differences if you are thinking of tutoring someone from abroad. The key skills needed to be a successful tutor comes down to being a great communicator, being extra friendly, and ensuring you can maintain supportive but firm relationships with your students to ensure they are achieving the best they can in your lessons.
You can easily build up an impressive client base over time, allowing you to make some extra cash whilst also providing helpful services to those who need help. There are also websites you can use to link you up with tutees; they will likely take a percentage of your profits but are a good place to start whilst you build up your connections.
Become a dog walker
If you're looking for a side hustle, and you also love four-legged friends, then this is the perfect business idea for you. Walking dogs is a great way to earn extra money whilst also increasing your step count! You'd be surprised how many people in your neighborhood probably need dog-walking services, particularly if they work long hours or have young children.
A great way to start is by printing some flyers out and posting them around. This way, you can set your own rate, arrange your own schedule, and decide how many dogs you want to take on board at once. Before you know it, you will have built up some steady regular customers.
To be a successful dog walker, you need to ensure you are confident in handling multiple dogs and that you have great time-keeping skills. Customers will be entrusting you with their precious pets, so a great deal of professionalism, patience, and reliability is needed at all times.
Start a cleaning business
Next on our list of side business ideas is house cleaning. This is a great way to earn some extra cash, particularly since the demand for housekeeping services is high. There will be plenty of people around your area that could do with some help around the house. Whether it's a quick weekly clean or some regular home repairs, cleaning services are in high demand.
If you're up for getting your hands dirty, then a housekeeping side gig can be extremely profitable. If you're looking to go solo as a housekeeper, you could advertise your services on social media or print flyers to hand around your neighborhood. For assistance in finding clients, there's also the option to list your services on local housekeeping websites.
These websites allow you to easily find out who in your area is looking for cleaning services. Many people hate cleaning, but it can actually be a pretty therapeutic activity - particularly if your main job is highly demanding in other ways. You can plug your headphones in and get to work! If you've got extra skills, like carpet cleaning or clothing repairs, make sure to advertise those too.
Produce an eBook
If you're a talented writer, writing an eBook is a great choice for a successful side business. Not only does writing this type of book enable you to monetize your talent, but it also means you can call yourself a published author! What's more, producing an eBook can cost you nothing to make, and selling it can supply you with some steady additional income.
The first step to writing an eBook is to consider a topic that you're passionate about - this will make the writing process much more enjoyable and natural. Whether it's food, gardening, or computers, there will be someone out there who can't wait to find out what you've got to say on the topic. You might have a gripping short story that you're desperate to jot down, or maybe you're an expert on some local walking routes.
Whatever it is, producing a high-quality eBook will draw in readers from all over the globe. There are some useful platforms, such as KDP and CreateSpace which allow you to easily create and sell eBooks. You can choose the price of your book, and before you know it, customers will be purchasing it. Don't forget, once you've produced it, be sure to spread the word on social media and word-of-mouth to ensure people know that it's available.
Delve into swing trading
Swing trading is a term that has rocketed in popularity in recent years. Swing trading is a trading strategy that involves holding a tradable asset for a certain amount of days in a bid to profit from swings in the market. Swing trading looks to focus on taking small gains in short-term trends.
Swing trading is often perceived as halfway between trend trading and day trading. Sometimes swing traders will hold their position overnight, and sometimes a swing trade can last up to 2-3 weeks. Whilst the gains are smaller in size, the consistency of them means that they can create excellent profits. In order to be a successful swing trader, you need to ensure you have got strong technical analysis skills to ensure you are entering and leaving at the right moment.
Swing trading requires time and patience to perfect the craft; it's important to take some time developing sound strategies to optimize the results. It goes without saying, swing trading takes time and patience, and most importantly, it requires some thorough risk management strategies. In short, you should never invest more than you can afford to lose.
Become an online assistant
If you're a super-organized, proactive person, then choosing to be a virtual assistant as a side hustle could be a great option for you. Virtual assistants are hired as remote workers to whom companies outsource tasks. You might already work in administration as your main source of income, but certainly don't discount doing it on the side as well.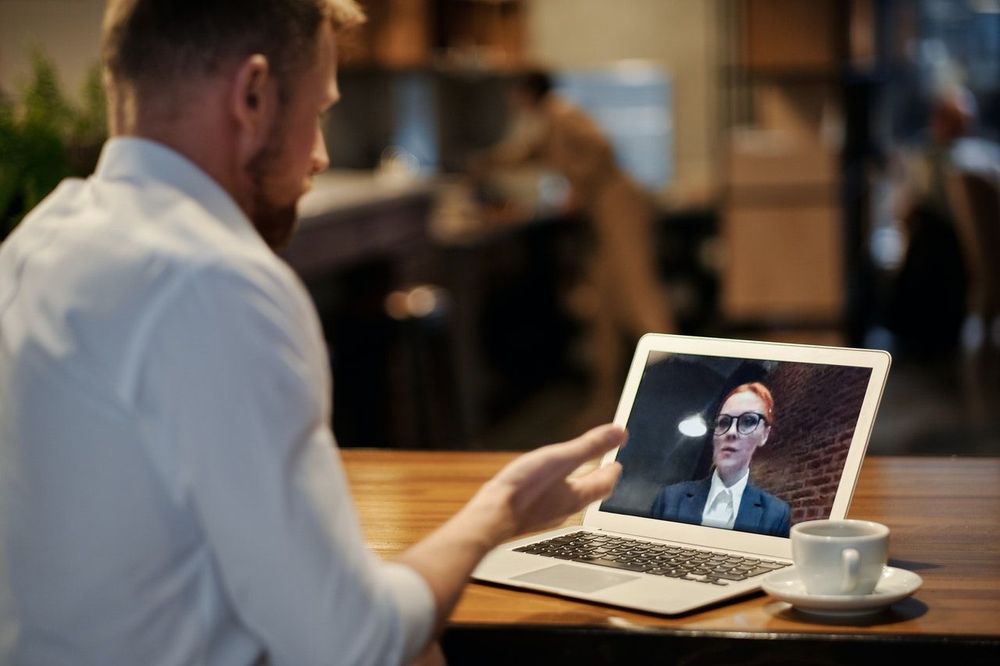 There are plenty of platforms for you to look for administrative work, such as Upwork or Indeed, where multiple companies frequently post adverts looking for remote workers who can help their businesses. Another great perk of this side job is that it can be done entirely remotely, meaning you can fit it around your schedule and location.
Use your catering skills
If you're a great cook, then there's definitely a demand for your services. Since there are plenty of families and individuals who are too busy to cook for themselves or who have events that need catering, this is a great way to bring in some extra cash. If you've got the facilities and skills to be able to provide catering for weddings, birthdays, or business functions, then great!
But you can consider catering on a smaller scale too. Perhaps you're great at baking brownies or cookies: why not turn this into a business? Even better, the beauty of social media allows you to create a whole brand for your catering side hustle and market it to your customers.
Become a proofreader
If you've got an eye for finding grammatical errors, then you could certainly earn some money on the side from proofreading and editing. In the world of business and marketing, there is a consistent demand for good writers who can produce copy that is free from spelling mistakes and errors. Whilst there are plenty of online tools like Grammarly that can sift through errors, nothing beats the human eye.
Many companies prefer to send their content to a human proofreader for final checks before it gets published online, and this is where you can come in. Advertising your proofreading services on freelancing platforms like Upwork or Fiverr is a great way to connect with clients; before you know it, you will have developed a client base who keep on returning to you for your proofreading help.
Become an outdoor handyman
Everybody knows that mowing the lawn can be a chore, particularly when there are so many other jobs to think about during a busy work week. Therefore, tapping into the demand for landscaping services is a great idea for a side hustle. This business can be even more profitable if you live in a particularly rural area, where there are plenty of lawns that need maintenance.
Once you've developed some regular customers, you could even consider broadening the range of your landscaping services. You could offer additional tasks like hedge-trimming, leaf-blowing, gardening, or pruning. Use those green fingers to your advantage! A great way to advertise landscaping is word-of-mouth, distributing flyers, or using social media to get your name out there.
Set up a seasonal decoration business
Every year, the same holidays are celebrated no matter what: New Year's Eve, Valentine's Day, Easter - the list goes on. You can stay a step ahead of these seasonal trends by using them to your advantage. With this type of decorating, you're looking to help people get their homes and gardens ready for the celebrations, and this can include business spaces too.
If you've got a knack for interior design and a creative flair, then setting up a decorating side hustle could be a great choice for you. There's an abundance of advantages to this side hustle: you'll likely be busy all year round, you can develop a strong client base with returning customers, and lastly - anyone can do it! You can also use social media to find inspiration for your decorations; places like Pinterest have hundreds of posts sharing new ideas, themes, and styles for those seasonal holidays.
Take part in marketing research
Focus groups are a great way to make extra money on the side, and they have been soaring in popularity for freelancers recently. Focus groups are normally recruited by research agencies trying to gather opinions from those willing to participate. Perhaps a company wants to test out a new product or wants to gauge opinion on a certain subject. This is where you can come in.
One of the best parts about participating in focus groups is that many of them can be done from the comfort of your home from your laptop. This might involve online discussions, where companies really want to hear your opinions on their products, services, or marketing. Not only is this a great way to make some extra cash, but it can also be a fulfilling side hustle: your voice really matters, and it's likely that your input will really make a difference in how companies create new products and services.
Teach a language
Knowing another language is a fantastic skill to have. If you do, you should definitely use this to your advantage, as there is plenty of demand for language skills out there. If you have a strong grasp of a second language, then you could easily teach it to others as a side hustle. Don't worry - you don't even need to know a second language to do this. Why not simply teach your own language? Whether it's French, German, Japanese, or English, there will be plenty of students out there who need tuition.
You could consider doing this online via Zoom or Teams, or even go the extra mile and teach in person. If there's a certain country you've always wanted to visit, why not make money whilst you're there by teaching?
Become a house sitter
Becoming a house sitter is a great option for an easy side hustle that requires no finances to get started. Simply advertise your services around your neighborhood and wait for some people to get in touch. This can be a particularly lucrative business in the summer months when people want to go on holiday, and they are leaving behind pets that need feeding or plants that need watering.
A great thing about house-sitting is that you can multitask whilst you're doing it, working other jobs from your laptop at the same time as minding the house. For most people, having a physical person stay in their home whilst they are away feels much safer than leaving it empty – it's the best way to deter burglars too.
An obvious way to extend your services is to offer babysitting in addition. For parents who want to go out in the evenings or on weekends, babysitters are a godsend. If you're looking to offer babysitting services, there are several sites out there that can link you up with families, such as Care.com or SitterCity. These websites provide vetting and rating, making your services reputable and trustworthy.
Become a local tour guide
If you are passionate about the place you live, then becoming a local tour guide could be a great side hustle option for you. Making experiences memorable for visitors can be hugely rewarding, alongside enabling you to make some great money on the side. If you fancy this side hustle, you should first consider how much knowledge you have of the area, as your customers are going to want to leave your tour with brand new facts and insights about the place.
Consider which landmarks in the area are going to be certain points to visit, such as historic buildings, art, or memorials. The next step to becoming a tour guide may involve undertaking some training and gaining a license. Once you've done this, you'll be all set to deliver some fantastic tours.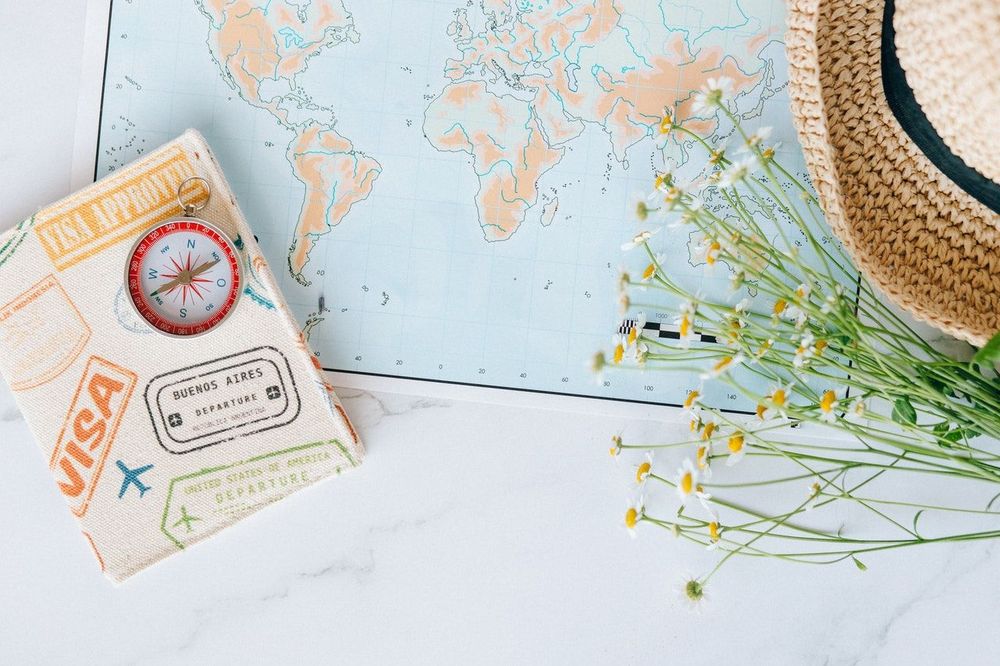 Become a travel reviewer
What better way to make money on the side than to travel whilst you're doing it? If you love trying new food and visiting new places, then becoming a travel reviewer could be the perfect side hustle for you. This business involves writing reviews for places like hotels or restaurants in exchange for payment, or even for free stays and free food. Travel critics are extremely valuable as they offer important information about destinations, attractions, hotels, and restaurants.
These reviews are invaluable for travelers visiting the area who are unsure of what to expect. An important first step to take to become a successful travel writer is obviously to perfect your writing skills. To make it as a professional, you will need to ensure top-quality spelling, grammar, and punctuation, as well as compelling copy. If you're someone who is constantly on the move, also known as a 'digital nomad', then writing reviews whilst you visit places could easily be incorporated into your lifestyle.
Become a grant writer
If you're a writer, you'll be pleased to know that there is a huge range of opportunities out there for you in the world of freelance. From writing blog posts and press releases to website content and publications, there is a whole range of uses for your writing skills that you can easily monetize. However, for those interested in freelance writing as a side hustle, then it's worth considering the specific niche of grant writing, or writing proposals.
If you can harness your writing skills into this specific type of writing, you could easily land yourself with some steady extra income. Grant writing is needed when individuals or companies are requesting money to support their activities - this can be wide-ranging, but many non-profit industries require grant writers.
Since this type of writing requires some specialized skills, you may need to spend some time adapting your writing style. When writing a grant, you are going to be competing with potentially thousands of other companies who are doing the same, so your copy needs to be compelling to make the grant successful.
This type of writing can also incorporate data, so it's worth brushing up on your numbers skills too. However, there could be some serious perks of perfecting your writing skills and giving grant writing a go - this skill could set you apart from the crowd and turn you into a great little earner on the side.
Offer transcribing services
If you're a good listener and a fast typist, then you may want to try transcription as a side hustle. To put it simply, a transcription job involves converting audio recordings into written text. Naturally, to do this, you need to be a great listener, with great attention to detail. The faster you are at typing, the more profitable this business can be; however, quality is everything.
A huge variety of industries require transcription services, including academic, medical, legal, and finance. Transcribing for some of these specialized industries may require some background knowledge on the subject. However, if you're already working within these industries, this could be a sensible and easy way for you to earn some extra cash. There are plenty of transcription companies that you can apply to work for that will link you up with work.
Offer personalized travel planning
Inspiration for side business ideas can also be found within the travel industry. Travel planning has become an increasingly popular way to earn extra income. If you're an expert on places to visit, things to see, and how to make a great vacation, then you could offer clients a personalized travel planning service. There is a definite demand from customers who want personalized assistance in making their trip special.
Whether it's a quick city break or a luxury round-the-world cruise, organizing trips takes time and effort. By helping somebody plan their trip, you can charge a daily rate and also get a commission. As with all client-based side businesses, once you have established a solid base of customers, they will likely use your services time and time again – making this side hustle a serious consideration to make some profits.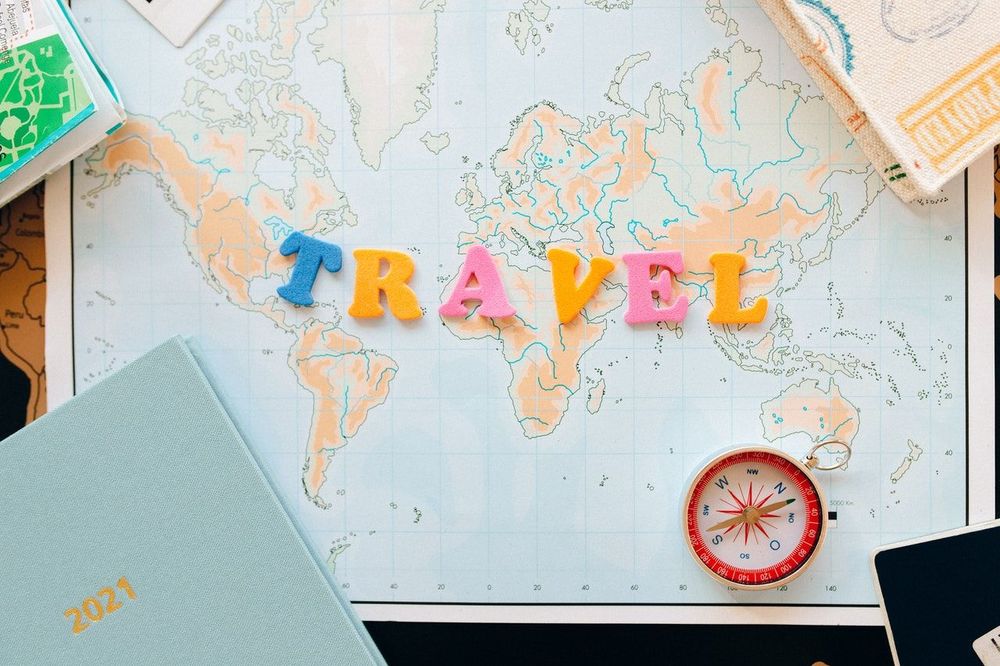 Create a personalized catering business
We've already mentioned that there are plenty of side hustles out there for food-loving entrepreneurs. When it comes to the catering industry, there are plenty of side gigs you can try that could easily turn into a very lucrative business. If you have some specialized knowledge in the world of food and nutrition, you could easily turn this into a side hustle by offering diet catering services.
Customers have a whole range of dietary needs, from vegan and vegetarian to halal, and you could curate a side hustle around this. Perhaps you could set up catering services that offer vegan-only ingredients, or you could offer meal plans great for losing weight. If you find that your catering services are popular, you could even consider making and selling your own recipe books.
Manage peoples' property
If real estate is your thing, then you could easily create a secondary gig to generate some extra income from it. If you are an expert in the field and hold a license, you could consider becoming a property manager on the side. A property manager is responsible for keeping houses in check: from communicating with tenants to arranging maintenance repairs.
Your management fee will be taken monthly from the rent, making this a great way for you to easily use your real estate skills to your advantage. Having some background and knowledge of real estate is a must for this side hustle, as property management involves a lot of responsibility and a solid awareness of the industry.
Offer online dating consultancy
Do you know a thing or two about romance? Perhaps you simply love helping people find love. If this is you, then becoming an online dating consultant could be your calling. Not only does this side hustle enable you to earn some extra cash, but it can also be hugely rewarding. There are some key skills needed to be successful in this business: you need to have great people skills, and you need to understand the dynamics of dating.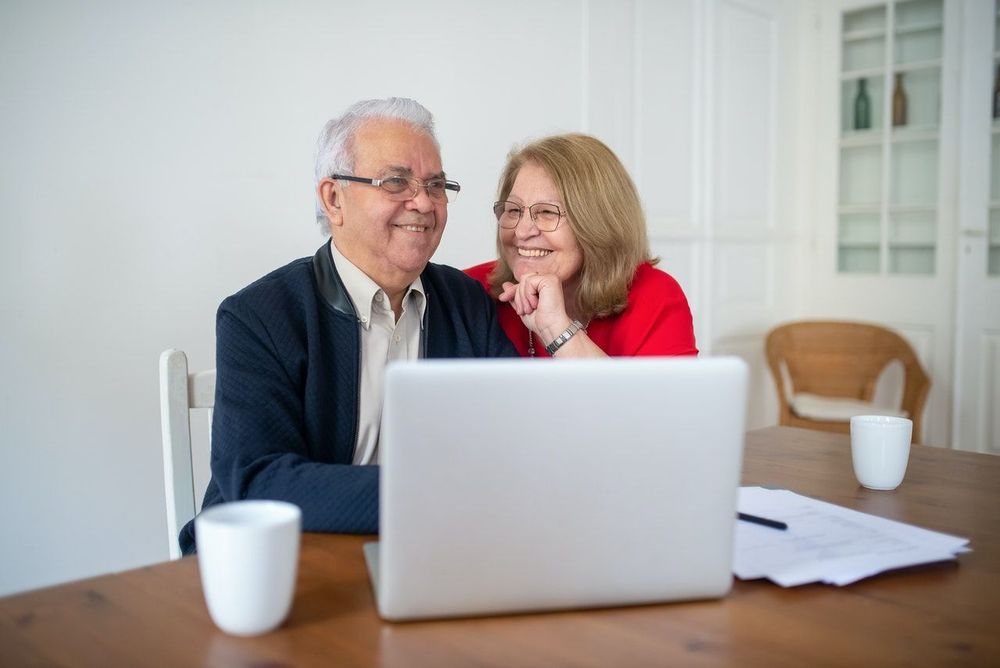 Clients are likely to share personal and sensitive things with you in order to find their perfect match, and so you need to be calm, patient, and professional. Whilst it isn't essential that you have a particular qualification to do this, having a degree or some background in psychology, sociology, or communication would set you in good stead to be successful in this industry.
Create and sell T-shirts
If you're a designer or artist with an established portfolio of work, then you should seriously consider designing and printing T-shirts for your customers. This has soared in popularity in recent years, with many people loving the idea of wearing their favorite prints and designs. Multiple on-demand printing services enable you to order small batches of T-shirts to be made.
If you find that T-shirts are popular, why not consider printing them onto books, shoes, phone cases, or postcards? The beauty of our digital era means that your prints can be easily duplicated across endless formats. Even if you're a new or amateur artist, putting your work out there can feel daunting, but it is going to be the best first step to showing people your talents.
Monetize your audience
There's no denying that a new era of social media influencers is upon us, and it's certainly proving to be a great way to make money. If you use social media a lot and are building a reasonable following on platforms like Instagram, there's no reason why you couldn't give it a go as a side hustle.
It can take a while to build a following; however, the monetary rewards can be high. Instagram can pay influencers hefty amounts for sponsored posts. For example, the 'influencer' posing with a product. Alongside posting sponsored content, there are additional ways you can successfully monetize your audience.
This ranges from hosting display advertisements on your website, hosting an event, or even creating a paywall for your content. Before embarking on any of these methods, it is crucial to have built up trust and engagement with your audience first. If you're a tech-savvy lover of social media, this side hustle could be a viable option for you.
Buy and sell items for profit
Buying and selling products for profit is proving a popular business for side-hustlers who know how to find a bargain. The best thing about this side business is that you don't need money to get started. Having a sift through your old clothes, furniture, and books is a great place to start.
You might find some hidden gems that are of great value, and even if you only make a small profit, that's better than nothing! You can explore other places to find additional items to flip, such as yard sales, flea markets, or websites. Online websites such as eBay, Craigslist, or Facebook Marketplace are good places to look.
Don't forget, you don't need to be buying items that are worth a lot - often, buying low-priced items and selling for slightly higher can generate the best income. If you're looking to purchase items to flip, make sure to consider the logistics. You need to have storage for the items whilst you hold them, and you will also need to be able to ship them at a reasonable rate. From clothing and exercise equipment to musical instruments and appliances, the possibilities of items to buy and sell are endless.
Create and sell printable designs
Another way to turn your creativity into monetary income is by selling printables. Whether or not you're an established artist, you can use sites like Etsy to either buy or download pre-made designs or sell your own. To put it simply, printables are digital products that can be downloaded and printed at home.
These can cover a whole range of items: from party invitations and posters to gift tags and decor; the possibilities are endless. Even though printables are not expensive to produce, they make great selling items. As we've mentioned before, the best thing about printables is that you need only create the design once, but it can be sold an unlimited number of times.
Get paid to test apps
If you're into your tech, a profitable business idea to consider involves getting paid to test apps. However, you don't even need to be a tech expert to embark on this side gig. Being paid to test apps can involve simply answering questions about a particular app to improve its design, usability, and functionality. Getting paid to test apps is easy. Simply search for websites that enable you to do so and apply to join networks of trusted contributors.
Being an app tester is exciting, as giving feedback allows you to influence some of the biggest brands and up-and-coming companies, all whilst earning money at the same time. To be successful at this, you'll have to have great attention to detail and have a knack for knowing what's needed to make a great app. What's more, there are multiple websites that pay users to test apps.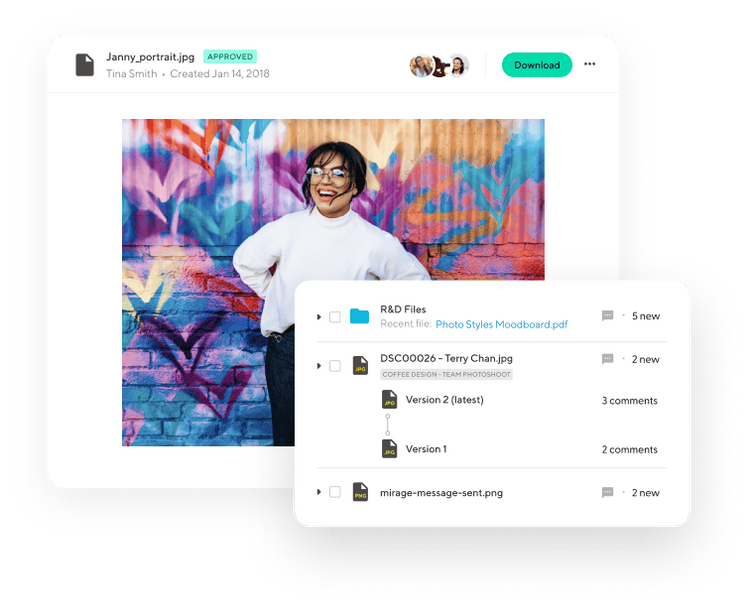 Want to look more professional in your work?
Use Indy's full set of freelance tools to make your proposals, contracts, invoices, and projects look and work more professional.
Try Indy for free
Final thoughts
With our exciting list of side hustle ideas, you'll find that there are countless opportunities to make some money on the side. Not only do these gigs allow you to pursue something creative or interesting, but they also enable you to boost the potential of your personal finance.
It's important to remember that when choosing your side business, decide how best to balance it with your full-time work and how you are going to analyze the results. Remember, building your clientele and customers can feel like a slow process to start with, but perseverance is key. Who knows, within a few months, your small side business might begin to bloom into something bigger. Why not give it a try?
How can Indy help?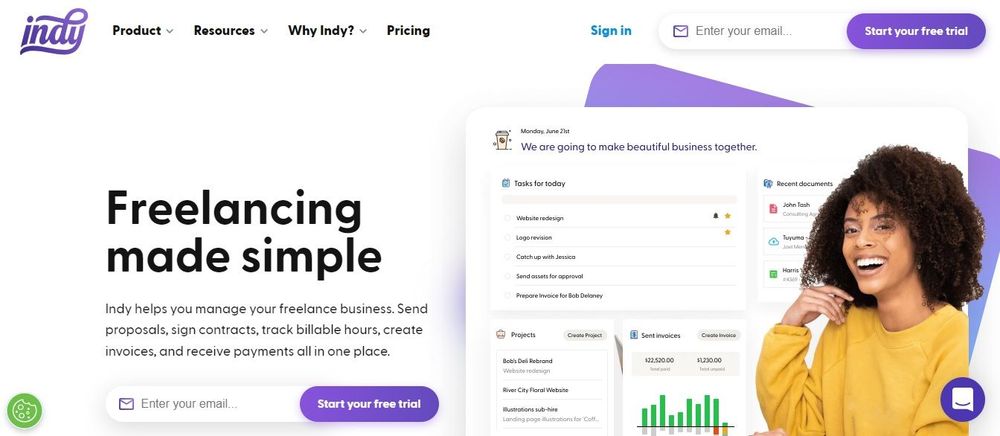 As we've noted several times across this article, freelancing is one of the best ways to supplement your income, and the benefits are plentiful. Not only can you choose your own hours and manage your own time, but often you can work remotely and have ultimate flexibility on which projects you want to work on.
If you're looking to enter the world of freelance, Indy is a great place to start. We can guide you into online freelancing with top-quality resources. For example, if you're a writer, we offer intuitive editing tools to help you streamline your proposals and contracts.
We help you send proposals, sign contracts, track billable hours, create invoices and receive payments all in one place, making us the one-stop shop for running a freelance business. Get started with Indy for free!