There are many freelance professions, but one that has become particularly popular in recent years is freelance transcription.
Part of why it has become so popular is that tasks can easily be completed remotely over the internet without the need for expensive equipment. For many of the transcription jobs out there, no specialist skills or qualifications are required.
But what exactly is a transcriptionist? How do they find work? How much do they earn? And how can you become one?
In this in-depth guide, we look at everything you need to know about transcriptionists and how to become one so you, too, can start to find work online.
What does a transcriptionist do?
There are several types of transcriptionists. But in general, transcription work consists of listening to an audio file or watching a video and typing the words to create a written document. These files could be of anything, from interviews to lectures to programs.
Many transcriptionists work remotely from home, but some work in specific settings like courtrooms or doctor's offices.
While the job of transcribing may sound simple enough, there is quite a lot that goes into the work, and earning a higher amount from transcription tasks requires skill and experience.
Why choose transcription?
Working in the transcription industry can be a very rewarding career. You can enjoy all the perks of freelance work, for a start, including the flexibility to work from home or anywhere you want, set your hours, get more control over when and how you work, develop your career at your own pace, and take on more work as you get more experienced and earn more.
It can be ideal for moms who want more flexibility in their work or for retirees who want a few work hours a week. It could also be suitable for people who already have a full-time job but want a few extra work hours each week.
Different types of transcriptionists
There are different transcriptionists; we've already mentioned that some transcriptionists work in courtrooms or hospitals. Freelance transcriptionists can be broadly divided into two groups: generalists and specialists. The specialists can be further divided into medical and legal transcriptionists.
Here, we take a look at what each of these involves.
General transcriptionists
General transcriptionists are in big demand, and this is where most beginners will start unless you already have experience in the medical or legal professions.
As a generalist, you could be transcribing almost anything:
Podcasts
Interviews
Conversations
Business meetings
Speeches
Lectures
Presentations
As you can see, it's a very broad category. You may start off doing a bit of everything and then move into an area like lectures or podcasts to have more focus.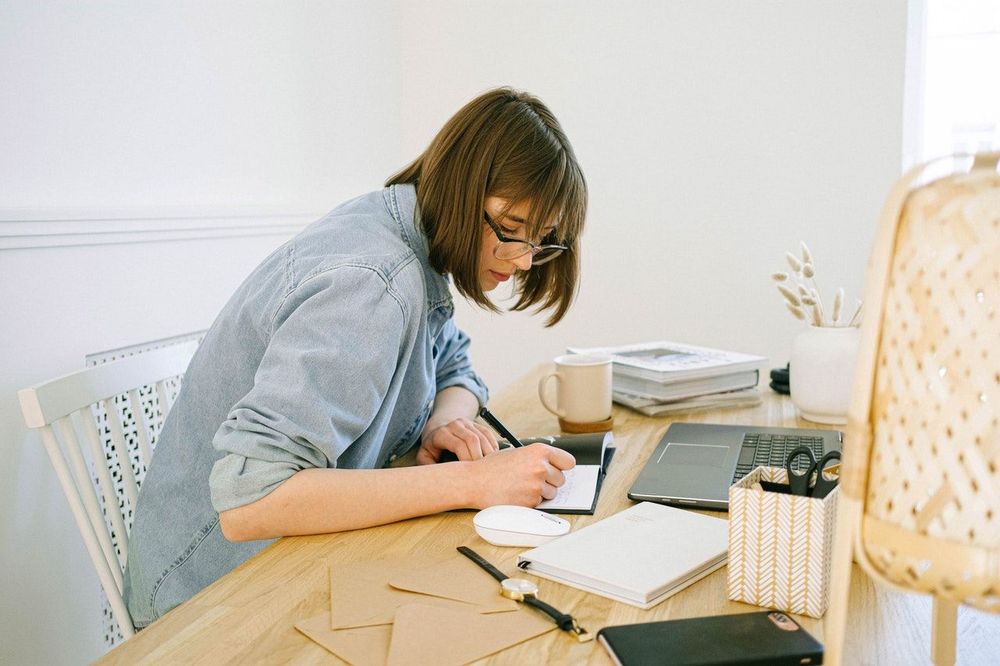 No specific requirements or certifications are needed to be a general transcriptionist. However, you may need to prove your skills when you apply for certain jobs, as we will look at later.
Legal transcriptionists
Legal transcriptionists specialize in transcribing legal documents, providing a wide range of written records for legal use. These could include trials, police interrogations, and interviews.
Often, legal transcription involves transcribing audio files that lawyers then use in trials. Sometimes the written documents are used in court.
This is not for anyone: you will often need a certification or a license to work as a legal transcriptionist. You will require knowledge of legal terminology and procedures, too.
Legal transcriptionists often work on-site in courtrooms or law offices, but remote jobs are also available.
Medical transcriptionists
Medical transcription focuses on transcribing medical audio files. This could include listening to recordings of doctors and other healthcare professionals and creating written reports.
Some medical transcriptionists work in hospitals, operating rooms, and laboratories. However, remote work is also quite common.
Depending on where you work, you may need a license or certification to work as a medical transcriptionist.
At the very least, you will require detailed knowledge of medical terminology, procedures, anatomy, and more.
How much can you earn as a transcriptionist?
Lots of factors will determine how much you can earn working as a freelance transcriptionist:
Your experience is important, and more experienced transcriptionists tend to command higher rates.
Whether you are a generalist or specialist. Medical and legal transcription jobs usually pay more than general jobs.
How fast you work is important because you will usually get paid by the audio hour or audio minute.
The company you are working for may have its set rate, and this amount can vary.
One thing to note here is that an audio minute does not translate into 60 seconds of work and an audio hour is not 60 minutes. Even if you can type as fast as you listen, an audio hour will take longer to complete than one hour.
For example, it could take between three to six hours to complete an audio hour. The quicker you work, the more you can get paid. But you must also produce accurate work, and this comes with experience.
Having a good idea of how long it takes to transcribe an audio hour will give you a clearer picture of what a freelance job will pay.
You might find companies that pay by the page or by the project. In this case, you will have to determine how long it takes to produce a page of content to determine whether it's enough for you.
You could expect to earn about $10 an hour as a beginner. However, this is a general figure. With some experience, you could earn about $15-$20 per hour. With even more experience, and if you specialize, you could earn $25 an hour or more.
Some jobs may pay more as well. For example, a complex audio file with multiple speakers or with speakers with particularly heavy accents may pay a higher rate. You might also be paid more for rush jobs with tight deadlines. You might have to work at lower rates to build experience and a portfolio as a beginner.
Skills and equipment needed to be a transcriptionist
To be a transcriptionist, you will need to develop specific skills. You will also need some equipment, although not a great deal. Let's take a look at the skills first.
Transcriptionist skills
To work as a generalist, you will need some key skills at the very minimum.
You will need to be able to listen to audio files and understand what is being said, so listening skills are paramount. Bear in mind that many audio files may contain several speakers with heavy accents and background noises.
Typing skills are also needed. You will need to be able to type reasonably quickly but also accurately. Sixty-five words per minute (wpm) is fine when you start, but anything up to 90 wpm is better.
Good command of English (or another language you are transcribing) is essential. You should be able to type with good grammar and punctuation, and you will need good proofreading skills to avoid spelling mistakes.
If you are a specialist transcriber, you will need detailed knowledge of your subject area, law or medical, plus any licenses or certifications required to work in these fields.
There are soft skills as well, like good concentration skills. You will need to be able to concentrate for extended periods, and having a quiet place to work will help.
Time-management skills are also key. Meeting deadlines is important if you want to get more work, so you will need to know how long it will take to complete a task and send it back and plan your workload accordingly.
You should also be detail-oriented. You will need to focus on every detail and deliver error-free work to continue getting jobs from clients.
Patience is also important. Sometimes it can be frustrating or even dull, like when you are listening to the same conversation over and over again on poor-quality audio.
Equipment needed
Fortunately, you won't need much equipment to work as a freelance transcriptionist. As a generalist, you will need:
A computer
High-speed internet
A good pair of earphones
With all of these, the more you spend, the better the quality of the product. For example, more expensive noise-canceling headphones could be very helpful. Perhaps you could invest in these after deciding that you want to continue being a transcriptionist.
You could also invest in a foot pedal to control the audio playback, so you don't have to use your hands, which makes the work quicker.
Depending on your area of expertise, you may also need reference books on medical terminology or other specialist subjects.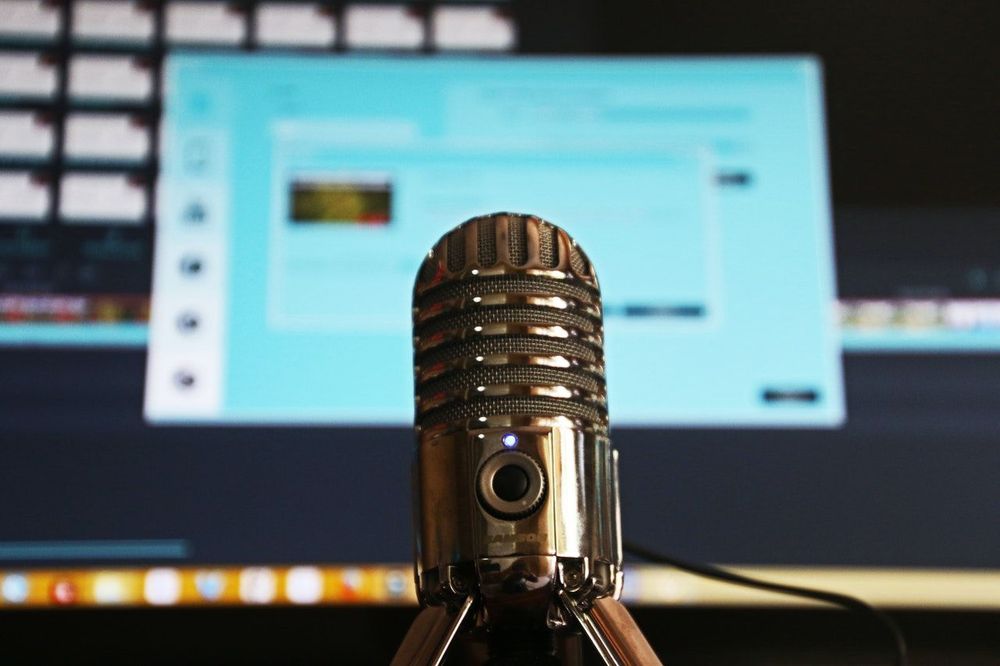 You will also need a comfortable workplace, like a home office, and a comfortable chair and desk.
You should also be able to work comfortably with Microsoft Word or Google Docs. Some clients may already have the software they want you to use, and there is also transcription software like Express Scribe that can help you with your work and save you lots of time.
Other types of software like text expander software make it quicker to type common words and phrases. You may not need these, but they can save you time, increasing your productivity and earnings.
Stenography equipment is usually only necessary for legal transcriptionists, but it's worth looking into.
Remember that you will also need a way to accept payments. The most common payment method is PayPal, so at least sign up for an account. Payoneer is another good option, while some clients will pay directly into your bank account.
What about transcription certifications?
You do not need a college degree or certification for most generalist jobs. However, you may find a course or certificate you want to complete to help you get started, which could help you get your first few jobs.
For medical and legal transcriptionists, things are different where advanced training is usually needed. You can take certification programs at vocational schools, for example, which sometimes last a year or longer.
For medical transcription, you could become certified as a Registered Healthcare Documentation Specialist (RHDS) or a Certified Healthcare Documentation Specialist (CHDS) with the Association for Healthcare Documentation Integrity(AHDI).
You could become certified as a Registered Professional Reporter (RPR) for legal transcription via the National Court Reporters Association (NCRA). These are not the only options but a good place to start.
How to find the best transcription jobs
There are plenty of online transcription jobs for freelance transcriptionists, but it can be tricky to find them when you are just getting started, as is the case for beginners in any niche.
Here are a few resources you can explore to find your first transcription job:
Freelance platforms
A few freelance online platforms have become important places to find work for both new and experienced freelancers. These platforms connect clients with freelancers and often cover a wide range of freelance skills, including freelance writers, designers, translators, and transcriptionists.
Upwork and Freelancer are two of the biggest, while PeoplePerHour and Guru have been around for many years.
You can also connect with clients on Fiverr. This is slightly different because you create a gig and set your price, and clients then find and hire you.
You may want to sign up for several platforms and find out which one works best for you.
Transcriptionist-focused websites
Other similar websites specialize in transcription jobs. Most will require you to take a transcription test to prove you can transcribe accurately.
Working directly with companies
Some companies will also hire freelance transcriptionists directly, although it may be harder to find this work starting.
If you find work on Upwork or another freelance website, you'll get a better idea about the types of companies that hire transcriptionists. Then you can start reaching out to them directly by phone, email, or social media.
How Indy Proposals can help
When you start reaching out to prospective clients for transcription jobs from home, making the right first impression is important.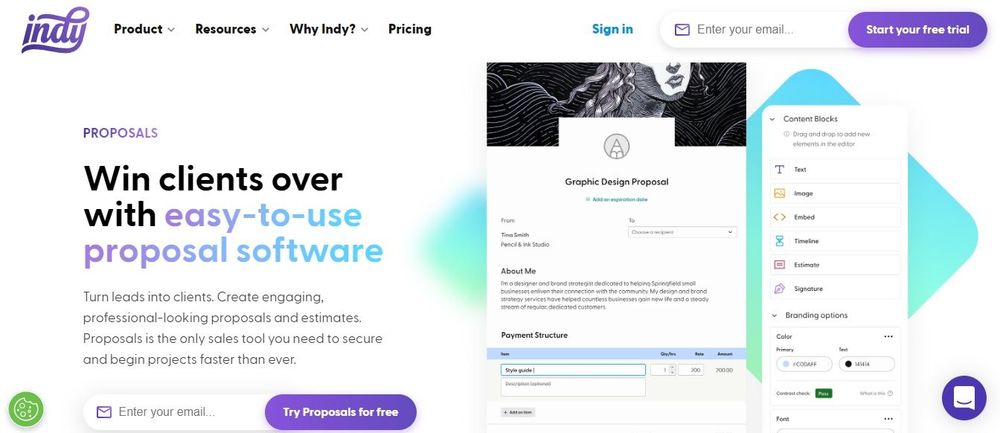 Indy is a productivity platform with nine tools to help you easily manage your freelance business, one of which is a Proposals tool–a simple but powerful sales tool packed with features to help you create the perfect proposal.
It provides you with a choice of templates that you can personalize when reaching out to potential clients. It allows you to create an estimate; when this is accepted, you can automatically change it into an invoice, saving you time.
You can also easily keep track of the status of your proposals, whether in draft form, sent, approved, or more.
It's an easy way to make your proposals more professional and help you stay organized to avoid missing out on potential job opportunities. You can also use it to make a more professional impact on potential clients, so you stand out from other freelancers.
A quick guide to getting started
Now that you know a bit more about what's involved in working as a freelance transcriptionist, where to find work, and what you may be able to earn, how should you get started?
Here are seven steps to follow to get started in your transcription career:
Get some practice
Try carrying out some transcription tasks on your own to decide if you like doing it and whether you find it something you could do for a few hours a day or more.
Getting some practice will also help when you apply to transcription websites, and they ask you to carry out a test to prove your skills. It always helps to have some experience to give yourself the best chance of being accepted.
You may want to take a course in typing to improve your skills or even take a transcription course. There are several courses available, and you might find some at Udemy.
What type of transcriptionist do you want to be?
Think about what types of transcription jobs you would prefer to work on. Most people start as a generalist, but if you have legal or medical experience, this may be an option that could lead to higher earnings in the future.
Get your resume in order
Now is a good time to review your resume and ensure it is up to date. Experience is more important than your resume for general transcription jobs. You may or may not be asked this when applying for jobs.
Buy any equipment you need
Once you have decided that you want to find work, you must have the right equipment. As you are still new, you may not want to invest in expensive equipment. But you will need a computer, headphones, and fast internet access. If you already have these, you're good to go.
Apply to a transcription company
The best route for beginners is to apply to become a transcriptionist at a company like one of those mentioned above. These hire beginners as long as you pass their entry test.
Apply to one company to start with and do a single job. Take your time to do it well, and don't worry too much about the payment.
Once you prove yourself, you can start getting more jobs and apply to other companies. You may end up working at several of these companies.
Apply to jobs on freelance platforms
Once you have some more experience, you can start to apply for jobs on a freelance platform like Upwork. You can then explain in your bids for work that you have experience.
You don't want to do this before you are confident you can do a good job. You can receive bad feedback for poor-quality work, which can hamper your chances of getting more work in the future.
You may want to start with lower-paid jobs you know you can do to a high standard and build some feedback. This will then help with getting more work on the platform.
Take it to the next level
Once you have started getting regular work, you will be in a good position to decide how to proceed. You may be happy doing smaller tasks for transcription outsourcing companies, but you may want to take things further.
For example, you could invest in better equipment that will allow you to work faster and more productively.
You could start reaching out directly to companies that may hire transcriptionists and prospecting for work. As your freelance career starts to take off, look into tools like Indy that can help with every aspect of your freelance life, from invoicing clients to communicating with them.
You may want to take some more advanced courses to improve your typing speed and accuracy. You could also start to target better clients and even consider specializing if this appeals to you.
You could also start networking on LinkedIn or in your local community. You might even want to publish a blog and learn some effective marketing tactics to attract more clients to your services instead of reaching out to prospective clients.
Conclusion
Working as a freelance transcriptionist could be a great career choice for you. Whether you want to work full-time or just pick up a few extra hours of work a week, this flexible job is perfect for many people. It's not difficult to get started, there is a lot of work out there, and you could make a good amount of money when you start to get more experience.
At Indy, we have the tools you need to make the most of your freelance transcription career. We've already mentioned the Proposals tool, but that is just the start.
Indy packs in several useful tools like Contracts, Tasks, Invoices, and more to help you save time and stay organized.
Get started today for free and take advantage of all its features as you start out as a freelance transcriptionist.