Drawing out a game plan with a defined goal is the first step in any successful creative design undertaking. It's one of the reasons why creative briefs are so popular among marketers and graphic designers.
A creative brief acts as a road map for a project's development from its conception to completion. It guarantees that the project's scope, timing, significant stakeholders, and objective are well conveyed.
The creative brief template is a comprehensive body of knowledge for everyone working on the project, from the client to the creative agency. It helps drive things in the proper direction if queries or tasks become ambiguous.
This article covers everything you need to know to create the most comprehensive creative briefs — whether you're just beginning out in a creative capacity, taking on your first gig as a designer or consultant, or merely wanting to improve your writing skills.
What is a design brief?
A design brief, often confused with a creative brief, is a document that contains the essential facts and expectations of a brand's design endeavor. It acts as a guiding light for the designers working on the project.
The brief relates the business' aims to the designers, ensuring that everyone is happy with the end product. It shows a simple outline, several examples, and other details about how the project will be carried out.
A design brief's purpose is to meet client expectations and describe why a new brand design is required. This involves thinking about how the brand will communicate with the target market, advance the brand voice, and fit into the larger competitive landscape. The designer uses this information to lay down the project's aims and objectives.
Lastly, the brief contains project specifics, deliverables, budget, due dates, scope, and other details to ensure everyone is on the same page, which can lead to successful project completion.
So, having designers write a brief before initiating any design projects can help a business that uses design resources — whether those designers are in-house or freelance — to achieve success.
Design brief vs. creative brief
If you've never designed a design brief before, then you may be confusing it with a creative brief.
A design brief is more concerned with the project's production phase and business aspects, whereas a creative brief is more concerned with the creative execution of the design project.
An excellent creative design brief lays forth a clear path for both parties to achieve their objectives. It's a fantastic reference point if one side feels progress is slipping away or a conflict arises.
Once you've completed the research and drafted a design brief, your team will create a creative brief to delve deeper into the business and targeted audience to personalize your designs to their sales pitch.
This second design brief goes into greater detail about how your design will communicate with the business' customers, what elements you want to incorporate and provide examples, using brief templates of what the final product will look like.
What is the purpose of a design brief for designers?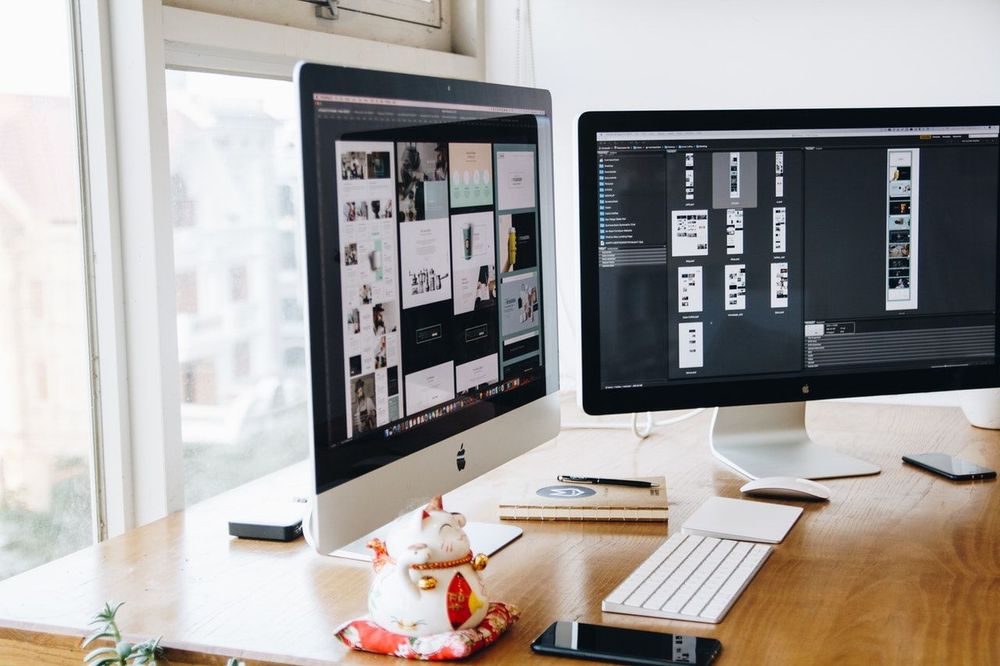 Having a design brief can help a design agency or professional execute a creative concept or design project very easily.
It is mostly used by graphic design agencies, logo design businesses, and marketing teams to save time spent on altering mockups constantly during the product designing process.
A good design brief allows a design agency or graphic designer to fully comprehend the complexities of a brand, its main competitors, and its target market. The brief also reassures the client that their unique design ideas have been incorporated into the brief and that everyone is working toward the same goal.
You can do the following with a great design brief:
Establish a trustworthy relationship between designers and clients
Gain a better understanding of brands and their target audience
Provide guidance to your client about the logo design or brand design process in the form of a short document
Encourage your business clients to actively participate in the creative project or product design process
Agree on an acceptable timetable and budget before starting the project.
Create a standard for the type and quality of deliverables required.
What should your design brief contain?
Although design briefs can be altered depending on the type of project or customer once the fundamentals have been provided, the following details should always be included in them:
1.The overview
Begin your design brief by compiling information about the client who assigned you the project. By proving that you understand their market, sector, and brand requirements, you can quickly gain the client's trust.
The project or brand overview usually includes the company's size, contact details, previous projects, and current design demands. This is very useful when more than one person is working on the same project.
With a comprehensive design brief, everyone on the team will have a quick summary of the project, which they can refer to as needed.
2.The scope and outline of the project
After you've created a brand overview, it's time to go into detail about the design project you're working on. This description summarizes what you'll be working on, why this work is beneficial to the client, and who is responsible for what.
You can also use this time to clarify the project scope, which outlines precisely what is required to complete the project. Both parties should concur on the project's scope to avoid misunderstandings or conflict throughout the design phase.
3.The objectives and goals
After you've written a general summary of the project and company, you should go over the project's aims and objectives. This section should concentrate on the design issue to be resolved and your team's methods to fix it.
You should also state the project's purpose and layout concrete actions to achieve the desired outcome. This section should specify the steps taken to complete the project; be as explicit as possible.
A design brief template will prove helpful at this point. It will allow you to list the steps you will need to take to reach your design project goals and the metrics needed to measure success.
4.The target audience
It's crucial to understand a client's target audience so you can build designs that appeal to the individuals they're attempting to reach.
You can do this by looking at previously used design brief examples or creating a new design board to help you explain and contextualize your client's target demographic.
Design boards offer an opportunity for you to consider the client's customers and create a persona around them. They allow your designers to employ a persona that your client already has.
If they don't, then you can make one based on your client's target population, demographics, psychological qualities, and hobbies.
You can create this section of the brief by researching more on the target audience's favorite hobbies, psychosocial and behavioral traits, other products they like to use, aspirations and wants, etc. Design brief templates will help you keep track of your progress.
5.The project timeline and budget
Outlining an agreed-upon project budget and timetable is one of the most crucial elements in any effective design brief. Many clients who aren't designers may be unaware of how long each stage will take, so it's good to have an approximate estimate for them to refer to.
When you and your client develop a project budget, it's critical to be realistic about how much time it will take to research, plan, design, and make any necessary revisions. Make sure they have adequate room in their schedule and budget for any unforeseen problems or modifications.
You can create this section of the brief by outlining the budget, timelines, how much time each relevant task will take, and how frequently you update the client.
6.A competitor analysis
Every firm has other rival brands, and it's critical to be aware of them. You may build dynamic and original designs that think out of the box if you understand the brand's competition.
To help guide the course of the client's next great design plan, designers should benefit from the client's competition's prior design achievements and missteps. Knowing your client's rivals inside and out will help you make more innovative design selections in the future.
7.The brand tone and imagery
Is the client upscale, helpful, personable, tech-savvy, or down-to-earth? Do they want to seem assertive and commanding or approachable? What colors does the customer prefer — or dislike? Perhaps their competitors' colors are blue and green, and they want to stand out.
Is the client a fan of fonts that convey seriousness? Or do they like scribbly, handwritten ones that demonstrate they're kind and playful? Is the photography on display professional or fantastical? Answering all these questions will help you in determining the mood of the design elements.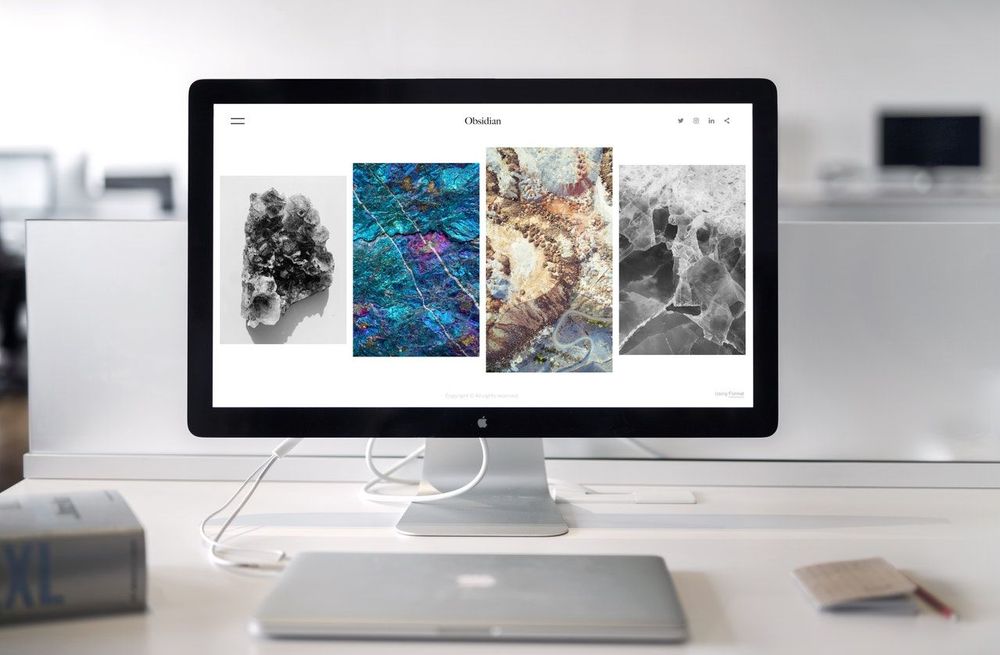 8.The outline of creative assets
Include design elements in the creative design brief template to help your designers create something spectacular and on-brand. When creative assets are outlined, design agencies and clients spend less time going back and forth with countless reiterations and corrections.
This part of the design process is also known as a design style guide. It's a necessary step in the design briefing process. Many queries about particular design features of a brand are left unresolved without a design style guide.
If you're working, as a design agency or designer, with an existing graphic design team or a flexible design partner, you should already have a design style guide.
9.The final objective and metrics of success
What are the corporate goals of creating this design brief: is the company attempting to expand its mailing list, get more clients, raise awareness, sell more merchandise, or change its image? Does it want to see a 10% rise in sales?
The company's goals should reflect in the design brief template you create for them.
If you're developing a new logo for them, there may be no measurable benefits, so ask the client how it integrates into their new business plan. Is there a call to action on their website? Are they hoping for customers to buy their product, sign up for a course, or call them? You can even ask the client for a design brief example.
You could also analyze the brand assets and digital media outlets the brand currently uses. What works and what doesn't? Are there any brand guidelines? Is the logo saved as an EPS, JPG, or PNG file? Are there any specific fonts or colors that must be used?
10.Concept approvals and presentations
Ask the client who the project's principal point of contact will be and who will give the final approval or sign off on all documents. If anyone else is on the approval list, gather their name, email address, and phone number.
You could share the design brief template online with the design team and client — not only will this make it easier to suggest changes, but it will also save time.
11.Project deliverables
The project's size, scope, and funding will determine the project deliverables. Setting clear expectations and documenting the deliverables using design brief templates will ensure there are no misunderstandings at the end of the project.
To present the project deliverables, you'll need all of the information you've filled out in design brief templates and the research you've done to write a design brief for them. This is precisely what the client will receive as the final product.
Thus, it's essential to outline all the major project milestones throughout the design process. You can do this by using free templates.
Tips for creating a design brief
To make a compelling design brief more comprehensive, use the questions below to help guide your process
Overview
When creating an overview of the design process, ask yourself the following:
What is the client's competitive advantage, brand positioning, and market share?
What are their brand objectives and challenges?
What kind of branding, logos, and taglines have they previously used?
Are there any examples of previous designs commissioned by the company that you can look at?
The above questions will help you outline the core purpose of the design brief.
Objectives
When noting the objectives of the process, ask yourself the following questions:
What is the significance of this project?
What exactly are you attempting to accomplish?
The target audience
When you're trying to find the target audience, ask yourself the following questions:
Who are you aiming to communicate to?
What is the target audience of the company?
The more precise you can be, the better.
Budget
Establishing a budget is crucial. However, it's incredibly complex. So, when you're trying to set up a budget, ask yourself these questions:
What is the total cost of the project?
What should be done with it?
Deliverables and timetable
When you're setting up the design brief template, you should write down a date and a description for every deliverable.
The bottom line
If made correctly, your design brief has the power to be one of your most valuable project management tools.
Incorporate the suggestions mentioned above into your designing and development workflow to ensure that your projects get off to a good start.
Happy designing!