Technology today is so advanced that getting clients online without having to meet in person has become increasingly popular through virtual meetings. And although virtual meetings aren't bad – they sometimes rob business owners of the opportunity to better understand their clients. Also, many business owners have gotten so swept up by online meetings that they perform poorly in face-to-face meetings.
As a business owner, you shouldn't downplay the importance of meeting your clients physically. In-person meetings often help you avoid/resolve misunderstandings with clients, read their body language, and foster good customer relationships. Also, in-person client meetings can increase your customer retention.
Can't decide whether or not to have a physical meeting with your client? Then you've come to the right place! Let's talk about the importance of physical meetings and the five situations when having an in-person meeting is a good idea.
How to deliver an effective meeting with your client
Delivering an effective meeting with your client isn't rocket science. Depending on your client's needs, you can host a top-notch meeting by first understanding the purpose and desired outcome.
Likewise, having an effective meeting with a client is almost impossible without adequate research. Here are some tips to help you nail your next client meeting.
Determine the purpose of the meeting
Running a successful meeting requires you to first define its purpose. Do you want to clarify some things about the project with the client? Do you need a deadline extension? Or do you want to review the budget for the project?
Without having a clear-cut reason for the meeting, you may not get the desired result. However, when the meeting has a clear purpose, you and your client can be well-informed and better prepared.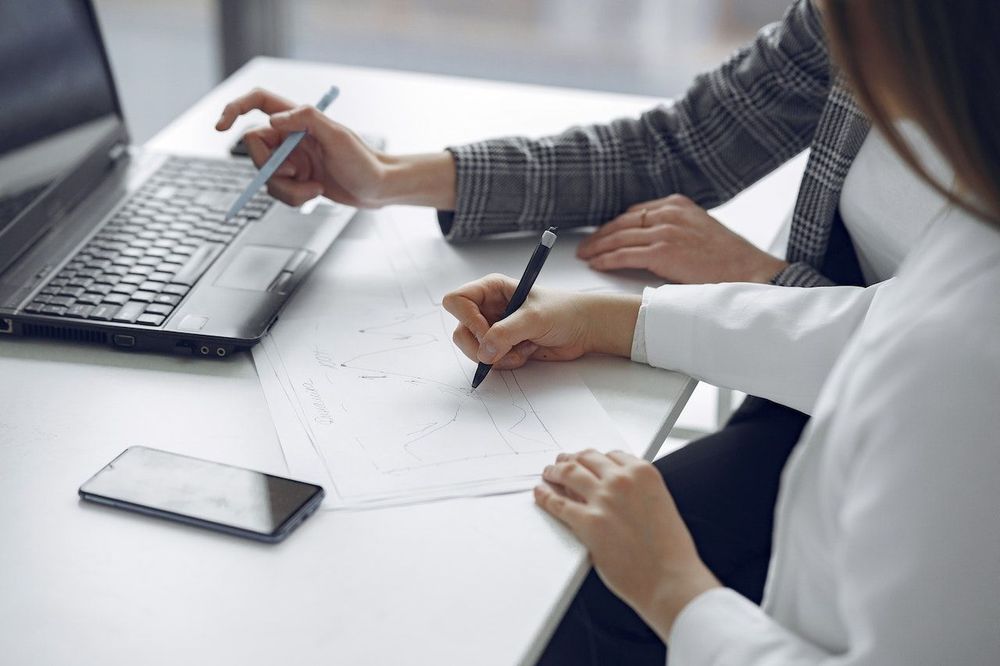 Carry out adequate research
With adequate research, you can understand your client's experiences, values, and goals. To make an excellent first impression, you should research where your client was educated and the people they have worked with. Go through their LinkedIn profile to find out if you share the same alma mater or have mutual connections. If you want to go the extra mile, perhaps even learn about their preferences. For instance, how do they like their coffee?
If the purpose of meeting with the client is to discuss your work with them thus far, be prepared to handle any complaints. During your research, you should compile a review of your history with the client, their previous concerns (with feedback on solutions), and their overall experience with your organization.
The best place to begin your research is their website; this will be a valuable resource for finding more information on your client. You can also use features from CRM software, like form templates, to get the necessary information you need from your client.
Prepare the meeting agenda
Going into a meeting without an agenda doesn't give your client a good impression of you. What is an agenda? An agenda is a plan that helps you manage the meeting and ensures you stay on course. It includes a list of the things you want to discuss with your clients. Your plan doesn't have to be long, nor does it need to be typed. You can send a handwritten agenda or an email with details of the meeting's objectives.
Having a plan can also help keep meetings focused. Sometimes, during a meeting, a client may deviate from the agenda and wander into more personal things. However, you can use your agenda to politely bring them back on track.
Don't forget to follow up
After exhausting every item on your agenda, the next thing to do is to wrap up the meeting and follow up. Summarize the main points from your meeting, reiterate important things that were said, and check to make sure that you and the client understand everything that was discussed. Also, be sure to follow up later on anything pertaining to the project.
Importance of having meetings with clients
Getting to know your clients is paramount to having a successful business. While video meetings via Zoom or Skype can substitute for physical meetings sometimes, they aren't appropriate in every instance. Below are a few reasons having meetings with clients can be vital to your business.
It helps you to understand nonverbal cues
Don't underestimate the power of nonverbal communication. We convey so much crucial information through nonverbal cues rather than words. Meeting with your clients in person lets you notice how they react nonverbally to some points via facial expressions and body language. Their nonverbal communication allows you to know whether or not they are interested in the conversation.
Your client's nonverbal cues can guide you to change the flow of the conversation. For instance, a client that keeps checking their phone is most likely uninterested in the conversation or distracted. Also, if your client checks their watch a number of times, you probably have exceeded the agreed time length of the meeting.
It builds rapport and relationships
The key to client retention and long-term business is a strong relationship. Typically, human interaction fosters trust and aids in building deeper connections. Also, if it is a first-time client, we recommend that your first meeting is in person. However, if face-to-face interactions are not possible due to distance, you can schedule a virtual meeting.
It reduces distractions
A virtual meeting may be effective if the parties involved are in a quiet and controlled environment. Otherwise, any distractions during meetings can dampen the atmosphere and cause misinterpretation. It's pretty easy to misunderstand a text or an email, but with in-person meetings, there's little to no room for misunderstandings.
It increases participation and engagement
By scheduling a meeting with your client, you include them in the process of the project, thereby increasing their participation. During physical meetings, people are more likely to contribute to the discussion and seek clarity in certain areas. Also, if you notice your client responds late to emails or doesn't like to be bothered by calls, it is best to always meet in person.
It allows for small talk
In virtual meetings, we often neglect small talk and forget its importance in making the other person feel relaxed. When you ask your client tiny details about their day or another project they once mentioned, they feel essential to you. Also, asking about their weekend or how they're enjoying the summer shows your concern and fosters a good relationship.
Therefore, the next time you meet with your client, take the time to engage in small talk before diving into the main agenda.
Five situations when it's a good idea to meet with your client
While sending emails back and forth to your client may seem like a great idea, it might not always lead to the desired results. Here are some situations when you should schedule a physical meeting with your client.
Your office isn't suitable for private phone conversations
There are fewer private office spaces these days since many people run their businesses from home. It's also becoming more common to see shared offices as it helps business owners cut down on monthly rent. If your office doesn't have enough privacy for business phone calls, scheduling an in-person meeting is advisable. Along those lines, if your client also happens to work from home or in a shared office, you can arrange to meet at a cafe or anywhere that allows you to share sensitive information.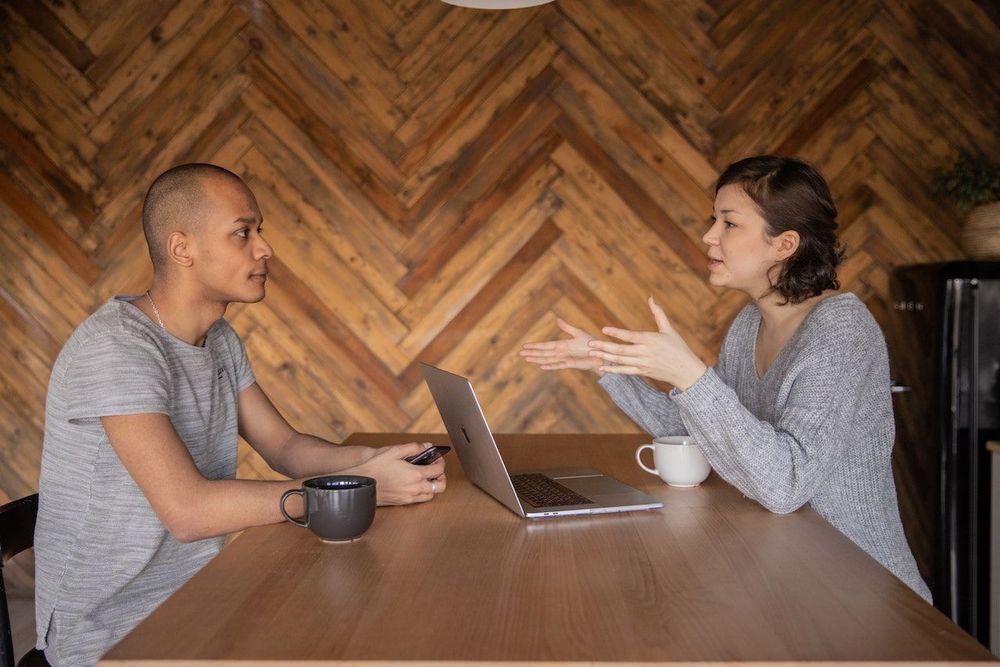 You have technology issues
There's no doubt that technology makes life easier; however, there is a downside. For instance, it's not a fun experience to be in the middle of a crucial virtual meeting with a client, and your internet connection goes off. Likewise, you can experience audio or camera issues during the meeting. One way to avoid technical disruptions and reduce stress during meetings is to meet in person.
If the client has limited time and the meeting is a top priority, you should consider meeting physically. Also, a physical meeting with your client helps avoid important details getting lost in transmission as they often can during virtual meetings.
You need to address a sensitive issue
Let's face it; we often misinterpret online conversations. You can't see the person's physical expression, and you may misread their tone, leading to a misunderstanding. To avoid these make-or-break issues and also understand your client better, schedule a physical meeting.
A very sensitive issue can easily be misinterpreted via emails or calls. Taking the initiative to discuss sensitive issues in person shows you are interested in resolving the problem, and that the relationship is important to you.
You want to make a good first impression
Your client's first impression of you goes a long way in determining if they'll continue to do business with you or if it's a one-off thing. Therefore, you only have one chance to put your best foot forward when meeting your client for the first time in person. Here are some tips to make a good first impression.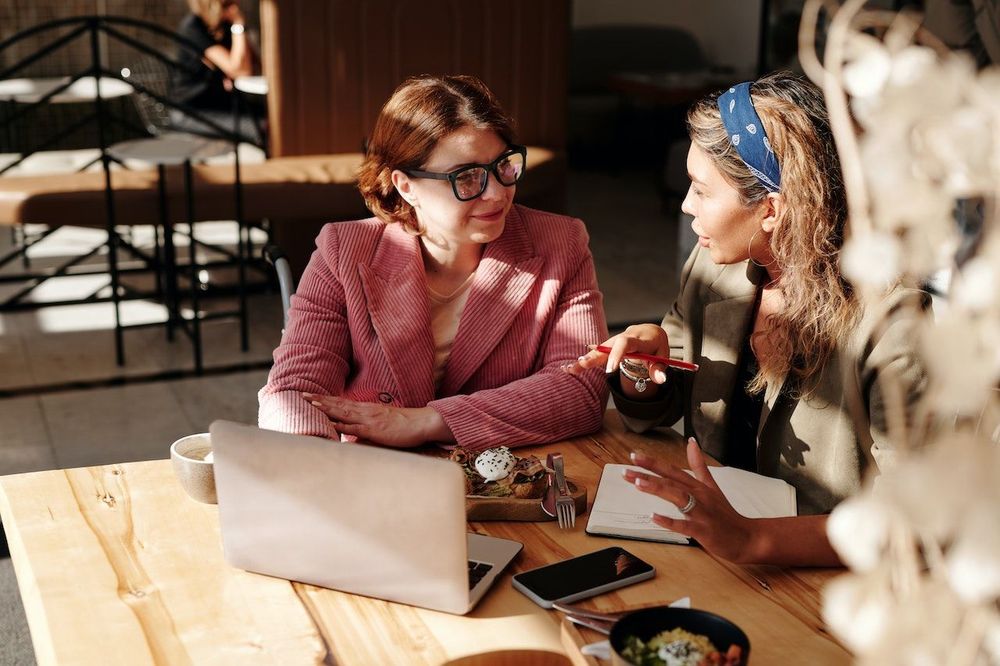 Be on time and be prepared
The first step to leaving a good impression on your clients is to be on time for the meeting. If possible, arrive before your client, showing that you value them and their time. Also, arriving on time shows how organized you are. Be prepared to answer any questions they may throw at you during the meeting.
Dress appropriately
The way you appear for a meeting should exude professionalism. Let's face it, a physical meeting with a client is a way to show them you're the best person for the job. Therefore, how you dress shows whether or not you want the job. Even if it's a casual meeting over the weekend, do your best to dress well, and don't forget to smell nice.
Have a positive attitude
Your attitude can either impress the client or otherwise. Hence, your attitude must be just right; be accommodating and professional, but not uptight.
Additionally, your handshake should be firm and confident, and make eye contact. During the meeting, take notes, pay attention to your client and ask questions. Prove that you're good at your job by answering questions concerning your job history or the project.
You want to establish a relationship with your client
How do your clients relate to you? Can they freely talk about their 'weird' ideas for the project? When you have a good rapport with your client, you're paving the way for future jobs. Also, they can confidently refer you and your business to their other clients, friends, and family.
To establish this kind of relationship with clients, take time to engage in small talk before launching into the meeting's agenda.
To wrap it up
The power of having an in-person meeting with your client shouldn't be underestimated. You can request a physical meeting over the phone or through a quick email. Just remember to have a clear agenda, as it will help to keep the meeting clear, concise, and ensure that the discussion stays on track.
And if you're looking for a simple but powerful tool to schedule all of your meetings, you can use Indy's Calendar. This calendar acts as your command center for staying on top of your work, keeping track of time, and making sure that you never miss a deadline. The best part? You can get started for free.