Consumers today tend to rely more on online reviews and customer testimonials before purchasing a product or service. Thanks to the rise in digital marketing, testimonials are playing a huge role in influencing and driving sales.
According to a 2022 survey, about 49% of consumers trust consumer reviews as much as personal recommendations from their friends and family.
Therefore, as a freelancer, you need to build on customer testimonials to enhance your online reputation, build credibility for your freelance business, and attract more clients. Getting your customers to share a written or video testimonial is vital for the future of your business.
However, asking for a testimonial isn't always so simple. You need to have an effective strategy to get reviews from your client. If you just started your freelance business and are struggling with getting client testimonials, this article will guide you on how to get started.
What is a testimonial?
Testimonials refer to the recommendations you get from satisfied customers to confirm the value of your service and the quality of your work. These client testimonials can either be given voluntarily or after a testimonial request.
For instance, as a freelancer, testimonials can come in after you have delivered a project for a client and speak on your performance, quality, and delivery. Customer testimonials can be used as a key marketing tool for the freelance business because clients are more likely to check online reviews on your profile before paying for a service.
Methods for requesting testimonials
So how do you send a testimonial request? There are several methods that you can use depending on the type of client you are dealing with. Let's look at some of the tactics you can use to request testimonials.
Email
Email is one of the most effective and fastest ways to send a testimonial request. Your website should be optimized to receive customer testimonials via email. If it's not clear, you can direct your clients to the right place for them to provide feedback. When requesting a testimonial via email, you need to make them natural to encourage them to contribute.
Requesting testimonials via email is a great method because it's free, you can send the email from anywhere in the world, and you can use one template for multiple clients. A testimonial request email works best if you already have a mailing list of customers that receive emails from you.
To make things easier for your freelance business, it's better to have a template testimonial request email that you can use for most or all clients. A template is vital because you won't need to create a new email each time you finish working with a client on a project.
When sending a testimonial request email, you need to have some key things in mind.
Customize your emails and send a personal message to increase your chances of a better testimonial.
Only send emails to customers who have granted you permission.
Ensure that your clients have a way to unsubscribe from receiving the emails in accordance with CAN-SPAM federal law.
Send more than one email to make your testimonial gathering more effective; however, it should be spaced out, such as once per week.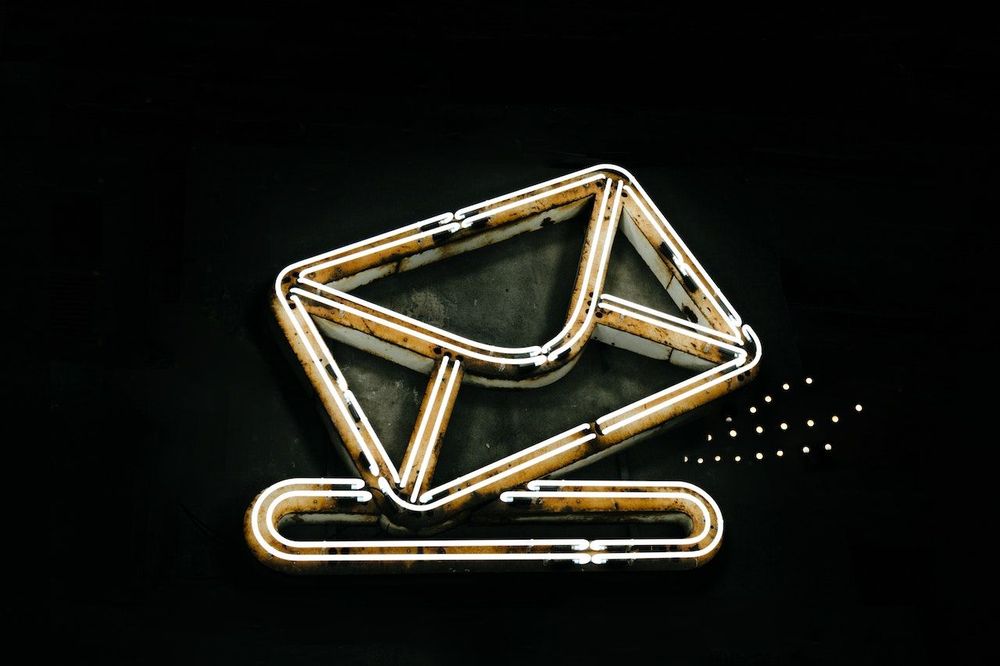 This method has some advantages, such as:
Faster
Clients don't need to sign up
It can be personal, increasing the chances of getting a testimonial
It also has some disadvantages:
If you send mass emails, you could have spam issues
It can be time-consuming to send emails to all your clients
The process could involve a lot of back and forth
Text message
Clients receive hundreds of emails; therefore, your email might not be seen. An alternative would be text messages. Unlike emails, they are less likely to be lost in the junk. As you send this testimonial request via an SMS, you need to keep it simple, short, and to the point.
You also need to have permission to send the text message to the client. Sending an unwarranted request for a positive testimonial can hurt your chances of getting one. On the text message, you can add a link to your landing page and request a message that you can use on your freelance website or profile.
Here are the tips to follow when sending a text message:
Avoid sending too many messages. Limit them to a text every two weeks.
Don't use the text message to advertise your freelance services.
Ensure that you don't send text messages to clients who have already provided feedback.
Keep it short.
So, what are the advantages of using text messages for a testimonial request? Here are some of them.
You can automate the sending process.
They are fast to reply to.
However, they also have some downsides, such as:
Some clients may not provide open feedback via text messages.
You might not get a response due to SMS costs.
Interview the client
The other alternative is to interview the client to get direct feedback about what they think of your freelance services. To do this, you can request to do an interview via video call or other convenient methods. This is ideal if you need video testimonials; you can record the call, but let the client know first.
To make the video testimonial comprehensive, ask open-ended questions. This will help you gain more qualitative feedback. In the interview, find out why they hired you for the project, and how your freelance skills helped their business.
In-person
If you can't reach your clients via email or text, the other alternative is face-to-face. In-person is more genuine and a good strategy for interacting with your clients. For instance, if you need to meet the client after you have completed the project, you can ask them for a testimonial that you can add to your freelance website.
Alternatively, you can write them a meeting request email to discuss the project you worked on. You should clearly indicate the purpose of this meeting to the client in your email.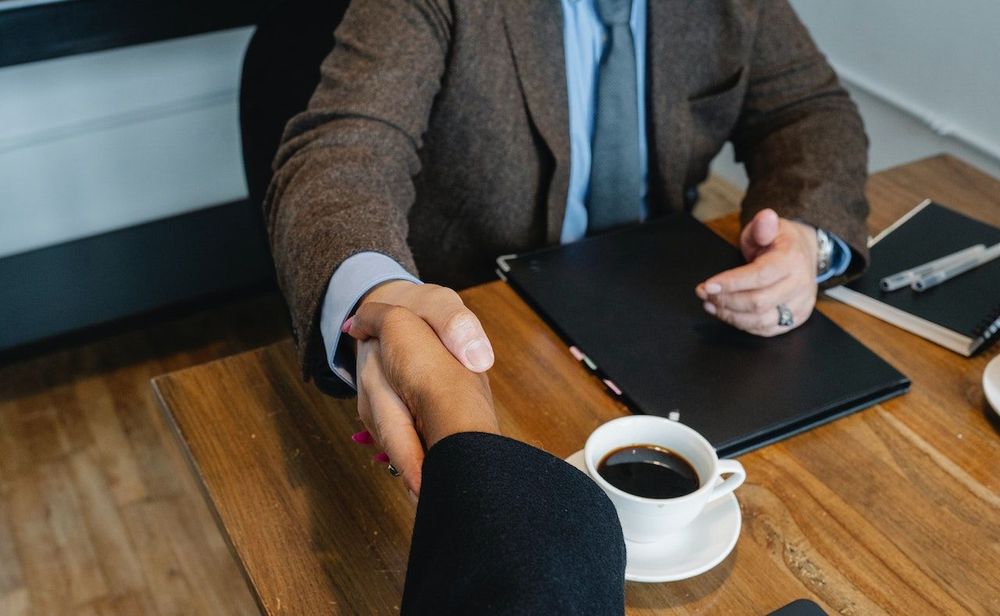 On some occasions, you might not get the testimonial on the spot. Therefore, you should give them a card with a link to your testimonial page on your website. However, if the client agrees to do it instantly, here are some things you need to consider.
Come prepared with some questions to make the interview process easier.
Keep the conversation casual and ensure the client is at ease.
If you need video testimonials, ensure that you have tested your camera before joining the meeting.
Co-write the testimonial
If your client is struggling with what to say in the testimonial, you can help them co-write the testimonial. They can send you a draft written or video testimonial for you to build on. You can also co-write with them by asking them about their experience working with you as a freelancer and the quality of your services.
Using the information provided, you can put together a testimonial and have them approved before posting it on your website or social media. The advantage of this is that if they have a negative issue, you can solve the problem and get positive customer feedback for your problem solving skills.
Social media
If you are still new in the freelance business, you need to utilize social media platforms such as Facebook, Instagram, Twitter, YouTube, and LinkedIn to interact with your customers. This will be a good avenue to schedule a testimonial request.
If you have a wider reach, the higher your chances of getting quality testimonials. When customers are happy about your service, they are more likely to share on social media platforms without your prompt; therefore, you can use this as a way to get organic feedback.
If you use social media, use these tips.
Keep your request short and direct, and explain to your clients how to leave the testimonial.
You should post the request regularly and multiple times a week to get your clients' attention.
Keep track of all your mentions. If you get positive comments, you can request the person to leave a testimonial or review.
How to ask for a testimonial
It can be a daunting task to get testimonials as a freelancer. However, there are ways to get these reviews from your past and current clients without appearing too pushy or needy. Here are some tips you can use to get the client's testimonials much faster.
Choose the right timing
Before asking for client testimonials, you need to think about the timing. The request should ideally come in after the client has experienced your services, so they have something to say about the results and your working relationship.
For instance, if you are writing website content for a client, you can request a testimonial after the content has been uploaded on a website or a blog. You should also give it time to gauge the performance and whether you helped the client achieve their objectives.
If your product or service needs testing out, such as a website, allow the client to use it for a while. Once they have a grasp on the site, you can request a testimonial. If a client declines immediately after the project is done, you can always ask later.
Customize your testimonial request
As a freelancer, you need to make your clients feel special by customizing the testimonial request email. If your email list is large, you might be more inclined to send automated email requests. However, if you are still growing with a small number of clients, you can manually write the requests.
Whether you automate the testimonial requests or draft them manually, they need to be customized. Some of the ways to customize include addressing the client by their first name. Alternatively, you can use automation triggers that ensure the client receives the request immediately after completing a particular action.
Provide an incentive
Your testimonial email request needs to give your clients a reason to say yes. Most of their inboxes might be full of messages; therefore, you need to give them a good reason as to why they should pay attention to you.
You can have a discount code or free service offer for customers who leave a testimonial. This will encourage them to write out a review in order to enjoy some of your freelance services at a discount or for free.
Make the process easy
As you send a testimonial request email to your client, you need to consider that your clients are busy. Therefore, you need to make the process as easy and fast as possible. For instance, if you are collecting video testimonials for your freelance profile and website, don't make clients download extra software for the process.
Provide direct links that work. If you have some questions, keep them short and direct to make it easier. You can also add some prompts to guide the client on what you need out of their testimonial.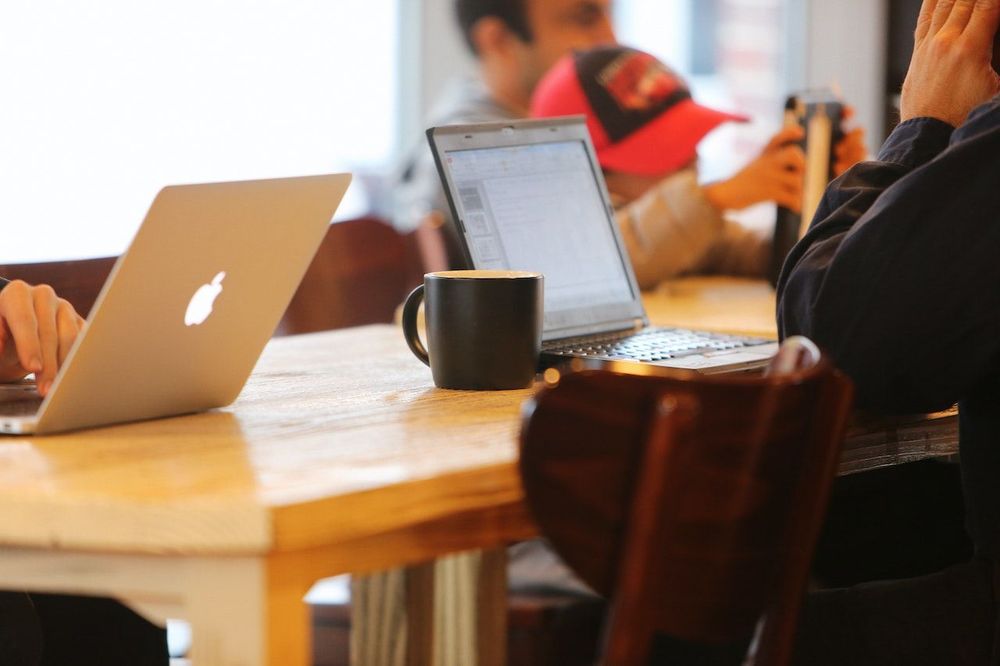 Provide multiple options
You need to provide the clients with different options to submit a testimonial. Make it possible for the client to submit a written or video testimonial depending on their preferences and accessibility. By making the submission easier, you increase your chances of receiving positive testimonials.
Some of the options you can provide include:
A 2–3 paragraph summary of the experience working with you on a freelance project.
A short video from their office.
A live interview on your social profiles.
A social media takeover where they share their reviews about you on your company's platforms.
If they are located in a different geographical area, you can film a video via Zoom.
You can film the video in their company offices using your own crew.
Have a testimonial page on your website
Whether you just started working as a freelancer or are a veteran in the business, you need to create a testimonial page on your blog or website. This testimonial page can be linked with all the individual reviews or a long page with all the customer testimonials.
Once you have this in place, you can encourage your customers to share their own testimonial that you can add to the page. Your testimonials should highlight the different services that you offer. For instance, if you are a freelance content writer, you can highlight testimonials about the tasks you handle, such as blogging, social media, or product reviews.
You can also attract potential customers with this dedicated testimonial section. They can see what other customers are saying about your services and pay for the same tasks.
Ask the right questions
Most clients have no clear idea about how to give a testimonial. In addition, they might not know what exactly you are looking for. Therefore, it's your role as a freelancer to pose the right questions in your testimonial request to make them comfortable. One of the ways to do this is to provide prompts to guide their answers.
As you ask questions, it's better to go with open-ended ones such as "What problem did we solve for you?" or "How has your experience working with us compared with competitors?" Such questions will help you avoid one-word responses. The questions should highlight clearly why they chose you as a provider instead of other freelancers.
Ask for a referral
You can also use this strategy to get a testimonial for your freelance business as well as get new clients. The best time to ask for a referral is when you are having a conversation with the client, either on the phone or in-person. You can ask them to refer your business to other professionals in their network.
For the best results, you should ask for this referral after helping your client meet a goal or objective. However, if the client does not have a referral to introduce you to, you can still ask them to leave a testimonial about your work partnership. This could bring in more customers in their field.
Assure your customers of a backlink
When you add a testimonial on your website or social media platform, it's best practice to backlink it to the client's website. This is a good strategy because it's an incentive for clients who are SEO-savvy. You can also let them know about the benefits of these backlinks in improving their Google rankings.
If you provide these backlinks, you increase the chances of attracting more clients to leave a testimonial. Ensure that you let the client know you'll be promoting the testimonial on your social media platforms and directing more people to their website. With this publicity, you are more likely to get more testimonials.
Customize your testimonial email request template
Before sending any messages to your clients, ensure they are customized. While you may need to use a testimonial email request template, you need to take time and personalize it to all your clients. Since you already have a relationship with the clients, ensure the email is written according to the context of your relationship.
As discussed above, you can use different ways to ask for a testimonial, either via email, text, social media, or in-person. If you need to send any communication to the client, ensure that it's not impersonal. This increases your chances of getting a positive testimonial.
When writing your emails, have sample testimonial request letters that you can easily adapt to each client.
Let the clients send short testimonials
Some of your clients might decline your testimonial request email because of time constraints. To avoid such cases, it's advisable to provide them with the option of giving a short testimonial. For instance, if you are dealing with company executives, they might not have time to record a video or send an email with their testimonial.
However, there are other ways you can ask them to send a testimonial much faster.
Ask them to write a few words to describe your service, quality of work, and performance.
Request a testimonial that's less than 240 characters, and post this in a Tweet and mention them.
You can also ask the client to select emojis that describe how the company is doing before and after using your freelance services.
With this information, you can craft a proper testimonial and add it to your media kit, profile, or website.
Follow up
While you might have a good strategy to get the client testimonial, it's quite common for clients to forget about your request. Keep in mind that your client might be occupied with other projects and business tasks; therefore, it's your role to remind them to share the testimonial.
You can follow up and ask for the testimonial more than once. However, avoid spamming your client by spacing out these requests. Have a list of all your clients to help you track who has already shared a testimonial. Once you get a testimonial from a particular client, remove them from the list to avoid confusion as you send reminders.
Be sincere
In some cases, you might not feel comfortable or have the capacity to incentivize the testimonials, especially if you are just starting out. If this is the case, you should be sincere with your clients and let them know the importance of these testimonials and why you need them. You might get more positive reviews than you expected if you are sincere about it.
Email samples
To get testimonials via email, you need to write a proper request. Here are some testimonial request email templates you can use when sending testimonial request letters by email.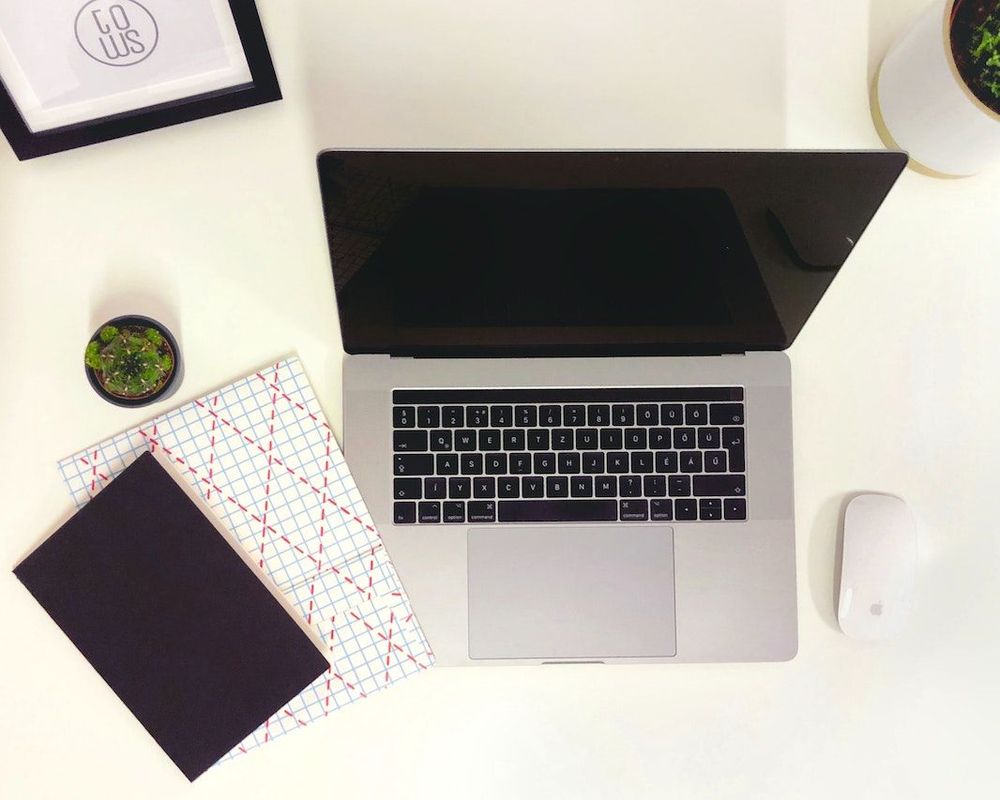 Formal request
This approach is ideal if you are dealing with a business' client base or a generally professional person. For instance, if you are requesting a testimonial from a CEO.
Subject: Thanks for being a loyal [Company] client
[Dear Client (insert first name)],
I wanted to reach out to thank you for the three-month partnership we have had with [Company]. I wanted to congratulate you on reaching the goal we set out during our partnership! It's been great working with you on this project as our loyal customers.
As a company, we want to share customer success stories on our website and social media platforms, and I was wondering if you'd be interested in being featured in our testimonials section. We'd appreciate it if you'd leave us a testimonial about our [Service/Product], either in written or video format [Link to survey].
Here are some of our previous testimonials to guide you [Link]. This is, of course, completely voluntary, and if you do intend to provide a testimonial, please do it at your own convenience.
Congratulations again on hitting your milestones, and thanks for your partnership! Let me know if you have any questions about submitting a testimonial.
Regards,
[Your Name]
The end-of-year request
During the holiday season, you can easily get a testimonial from your loyal clients. You can use this period to include a discount for the next year and to send a testimonial request email regarding projects you have worked on all year.
Hi [Client],
Happy Holidays!
As the year comes to an end, I wanted to express my gratitude for your partnership using our [Service/Product] this year. I wanted to reach out to find out if you are open to sharing a testimonial about your experience working together.
You may use this [link] to share some of your feedback and insights, which we will publish on our website.
Once again, thank you for being a loyal client of our business; we appreciate working with you. I wish you a happy holiday season with family and friends, and I'm looking forward to connecting again in the new year!
Best,
[Your Name]
The casual conversation email
This approach will work if you are constantly interacting with your loyal clients through email conversations more casually.
Hey [Customer],
Thank you for the positive feedback about the [project]. I'm glad that we hit all the goals for the month!
It's actually perfect timing because we are working on adding some video testimonials on our landing page [Link here]. I would love to feature your business and the project we worked on. Would you be interested in submitting a short written (about two paragraphs) or a video testimonial about your experience with us?
Thanks again. Let me know if you have any questions.
Best,
[Your Name]
Summary
Getting testimonials from your clients is important if you want to grow your freelance business. However, you need to know the right methods to use, how to ask, and the best testimonials to use.
To manage your freelance business, you'll need a system like Indy to organize and manage your work in one place. Indy has the necessary productivity tools for your freelance business, including proposals to turn leads into clients, contracts to help you protect your work, and invoices to get your payments. Get started today for free!