When you start freelancing or start your own business, you never want to decline a request from a client, even if it's not a good fit for you or inconvenient. But learning how to say "no" is not only an important skill for every small business owner, it's an important opportunity to create a positive customer experience—despite not completing the work they wanted.
Learning how to politely decline requests can create a positive impression, and it will certainly create a better impression than accepting a job you can't complete or complete well. The key is not to give a direct "no" without explanation.
In this article, we'll show you how to politely decline customer requests and end a conversation on a positive note, even if you can't accept the new job. That way, saying no won't damage your relationship with your customer or burn bridges for future work or referrals.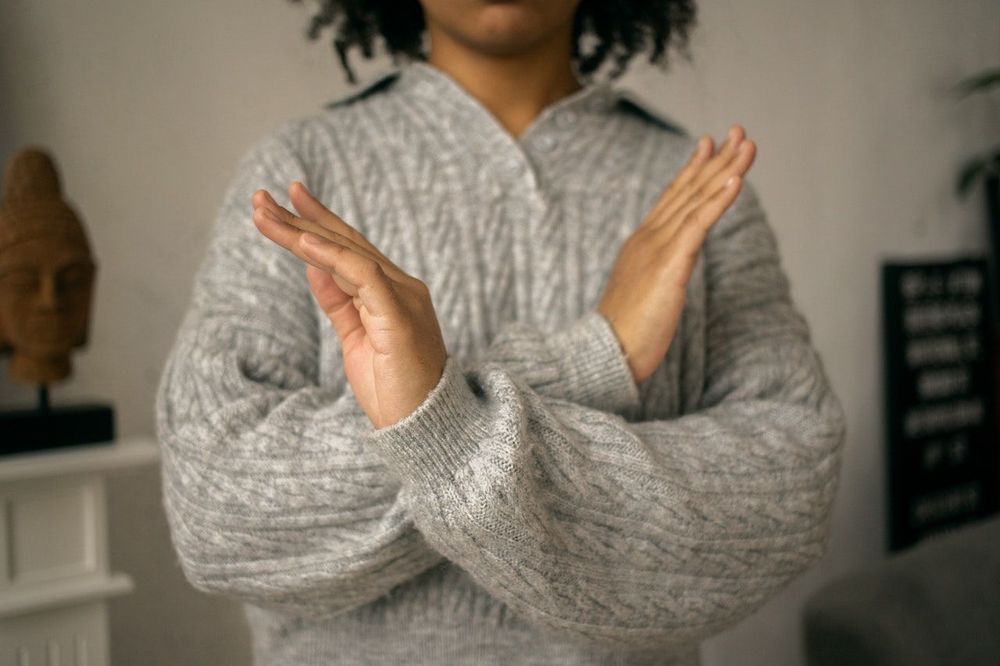 When is it ok to decline a request?
Before we get into the best way to decline a customer request, we should look at some of the reasons why you may need to turn down work. Remember, turning down work is a financial decision, not an emotional one, so you should treat it that way. Here are a few reasons why you may need to turn down a request:
If the request goes against your company policy
You may have made a decision early on not to take on brands that directly compete with one another for ethical reasons, or have other company policies that prohibit you from dealing with a specific client or fulfilling a specific client request.
If the client wants a significant discount for work delivered
When you deliver a service, it's often far easier to slash your margins because you aren't confident about what your skills are worth. However, saying yes to clients that want to pay you much less than your time is worth means that you are tying up time that could have been spent on clients that are willing to pay a better rate.
If you don't have capacity
If you are a freelancer, consultant, or single operator, your capacity is limited. You can't delegate work to other team members, even if you want to. Sometimes, you are fully booked, and you have to say no to your customer's request.
If the customer is too demanding
Some customers are a great fit for your business from the start. They love what you do and are willing to pay for it. Others will take up all of your time with reverts, changes, last-minute edits, and reconfigurations. If you charge for those changes, that's usually not a problem. If they expect those changes for free, it may be time to let them go.
If the job is outside your area of expertise
Your client may assume that you are willing (and able) to handle any task they throw at you. They may assume that your expertise as a PR professional qualifies you to manage their social media accounts or that your beautiful wedding photography skills are transferable to doing product shoots. That's not always the case, and attempting to tackle a job that you haven't been trained for or aren't equipped to do will probably not have the desired outcome for you (or your client).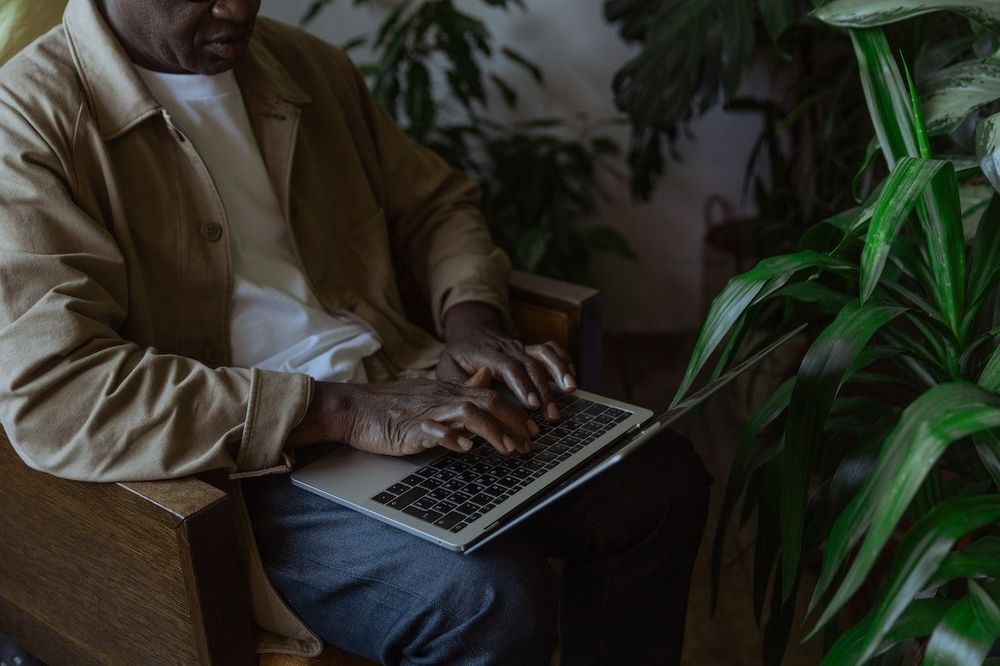 Knowing when to say "no" to a customer request takes time, but you'll thank yourself in the long run. There's nothing worse than being tied up in unprofitable jobs that simply aren't worth your while.
A guide to politely declining requests (with examples)
So, how do you politely decline customer requests without ruining the relationship (and your odds of working with the client again in the future)? Let's take a closer look at how you can say no when a customer asks you to complete a job that you aren't willing or able to complete:
1. Thank you, but no, thank you
Sometimes, it's clear that a project or job just isn't a great fit for you or your business. It can be hard turning down a new client, but it's important not to automatically jump on every new opportunity, especially if you don't have the capacity to take them on.
Make sure that you show the client that you've carefully read their request and given it some thought—don't just turn them down.
Thank the client for their interest, and offer effective alternative solutions. If you know another company that may be a better match, refer them and "Cc" them in the request—hopefully, they will return the favor.
A good example of a simple "Thank You, But No Thank You" template would be:
"Thank you so much for getting in touch with you regarding your project. I really appreciate that you've considered me for this opportunity.
Unfortunately, while it's very exciting and definitely something I would love to take on, I'm fully booked at the moment and unable to give the project the time and attention it deserves.
Tom at XYZ Freelancers deals with many businesses that are similar to yours, and I'm sure he will be able to assist.
If you have any similar projects in the near future, please get in touch, as I'd love to help.
I wish you the best of luck with your project. Thanks again for considering me."
2. Say no to an existing client
Saying no to a new client is often much easier than declining other customers that have supported you in the past. Sometimes, you have to set boundaries and politely decline a request from a loyal customer, but you need to handle them with kid gloves. Because you already have a relationship with that client, be honest but firm when you respond. If possible, offer an alternative or compromise:
"I'm so sorry, I'm already working on XYZ task, but I can recommend another freelancer I've worked with on similar projects."
"That would be amazing, but I've already committed to another project for August. If you can delay the start date until September, I can assist."
"I really appreciate the offer, but I'm still tied up with the XYZ project at the moment. I'm sorry I couldn't be of more assistance at this stage."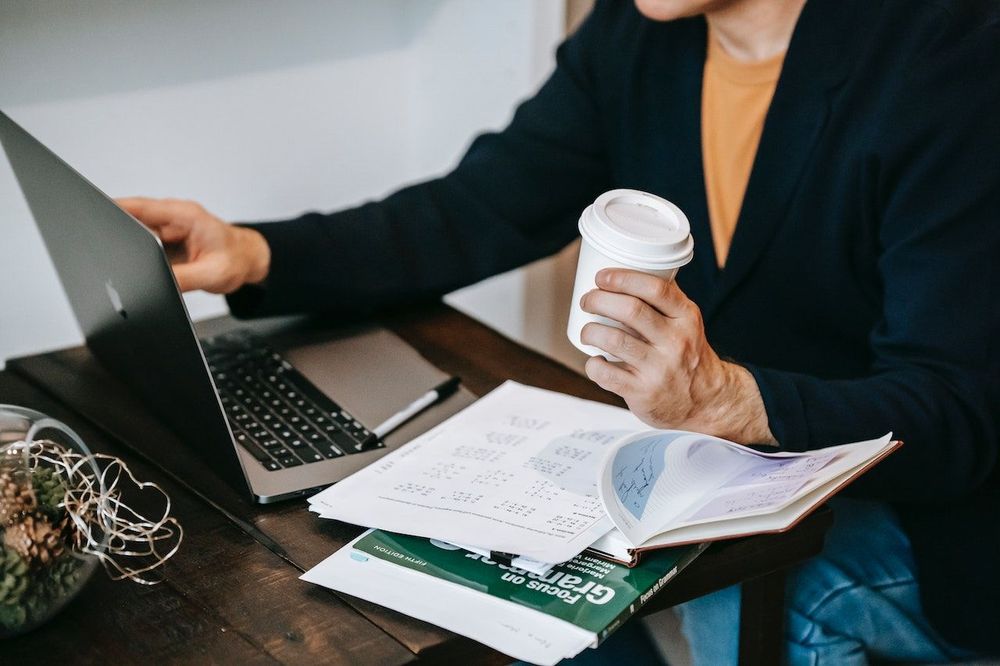 3. Bookend your "no"
Sometimes it's easier to hear bad news when it's bookended with positive feedback and news. You can soften the blow of your decline by adding some positivity, like this:
"I was just about to email you! I've just had a look at Data Studio, and our campaign is performing really well. Unfortunately, I can't push up the deadlines for our next blog post as our copywriter is tied up in another project, but we can squeeze in a rough outline or strategy session on Tuesday to get it to you soonest."
"Thank you for the invite to that last webinar, it was really informative, and we'll definitely incorporate some of the points in our next press release. Unfortunately, I can't attend the meeting next week, but I'll catch up with your assistant next week to make sure I'm caught up."
This approach will leave your client with a positive sentiment about you and your willingness to work with them, even if you can't accommodate their request. It also shows that you are actively working on their account and paying close attention to their requests.
4. Saying no when there are unknowns or a conflict of interest
Sometimes you know that a job is simply the wrong fit for you, either because of a conflict of interest or a misalignment in values. You may also come across customers that you simply don't want to work with because they are vague about payment terms or deliverables. It becomes much harder to say no in a polite way, but you still need to answer promptly and unemotionally without making the client feel like they are at fault.
For example:
"Thank you so much for considering me. As you know from working together in the past, I only ever take on projects I know I can confidently complete within my client's desired timeframes. With so many unknowns at this stage with the scope, I can't commit to the deadline with confidence, so I'm afraid I can't submit a quote at this stage. Please do keep us in mind for future projects, as we'd love to work with you again."
"Thank you so much for considering me for this project. Unfortunately, looking at my current client list, there are a few potential conflicts of interest that, regrettably, prohibits me from taking it on. I wish you the best of luck with your endeavor and hope we can work together should circumstances change."
5. Know when to compromise
There are many times you have to say no to work because you simply don't have the capacity or because the client's parameters and terms don't work for you. While a client will always need work delivered "yesterday," there might be some leeway that works for you. Offering an alternative is the best way to create a win-win situation for both parties.
Here are a few ways you can offer a compromise to a customer request:
"I'd love to do this, but unfortunately, with Black Friday coming up, I'm at capacity. If you are able to extend that deadline until after the holidays, I can definitely help. Does that work for you?"
"This project sounds great, but we're fully booked this week. I can outsource it to XYZ. I've used them before, and I've always been happy with the results, but I'll have to charge a $100 handling and management fee. Will that work?"
6. Don't be vague
You don't have to provide a lengthy, detailed explanation for declining a customer's request, but you shouldn't be vague either. Remember, it can be extremely hard to gauge someone's tone over email.
Imagine being a client and receiving this response:
"After reviewing your request for a proposal, we have decided not to offer a quote at this time. Thank you for your consideration."
It's professional. It's polite. But it may also leave you with a lot of questions: Was there something wrong with my request? Did I offend someone? What kind of company says no to work?
A short, succinct, and simple explanation can change the way your decline is received. You could use a few responses:
"Thank you so much for your request for a proposal. Unfortunately, we're in the middle of our peak season and aren't taking on projects at the moment, although we loved hearing about it and would welcome future requests."
"Thank you for reaching out. We've read your RFP with great interest, but unfortunately, we've just committed to a similar project that likely will present a conflict of interest and are unable to provide a quote at this stage."
"Thank you for your consideration. Unfortunately, all of our designers are at capacity at the moment, and we are unable to take on a project of this magnitude at this time."
You don't need to justify saying no or provide a hundred reasons, but you can clearly explain your reasons for turning them down.
7. Turn the request down, not the client
There will inevitably be projects that you simply don't want to do! Maybe you're feeling burnt out, or maybe you are capable of taking on the work, but just don't want to! That's perfectly OK. Remember that you are saying "no" to the request, not to the client. It's important to leave the door open to working together again in the future. Having said that, if you decline a request in a harsh way, the customer may take it personally.
Instead, offer a polite explanation:
"Thank you so much for sending this project over. Unfortunately, I made a decision earlier this year to move away from digital marketing and focus on social media campaigns, so I won't be able to assist with this at this time. Please feel free to send any other projects you may need help with over in the future. I love working with you and your company."
"Thank you for the request for a quote. I was very interested to hear about your current projects, but I don't feel this is quite in my wheelhouse at this stage. Please keep me in mind for your next project, though; I value working with you and your team."
Reminding your client that you love working with them may make hearing the word "no" a little easier to accept.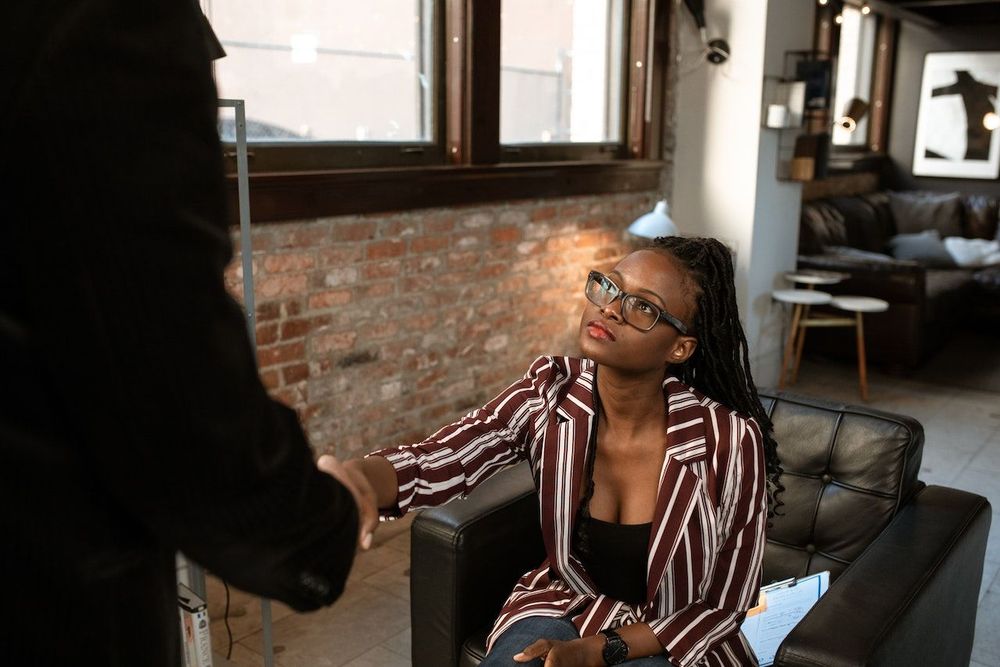 Conclusion
Feel free to use our 7 tips the next time you need to decline a customer request. The art of saying "no" and setting boundaries is one of the most important skills every small business owner or freelancer needs to master. There's nothing wrong with politely declining a customer request if it's not a good fit or if you don't have the capacity. Make sure that you turn down requests in the nicest way possible to keep your relationships intact, and your customers coming back for more.
Want more tips on how to handle client relations? Here's how you can respond to clients when they ask you to lower your price, and how you can find your ideal client.