Finding the right clients is essential for anyone who wants to run a successful freelance business. You could be the best at what you do, but your business will suffer if you don't find the clients you need.
The key word here is the "right" clients. You don't want just any clients. Instead of working for anyone who will pay you, your goal should be to find your ideal clients and target them specifically.
But how should you identify your ideal clients? What makes them stand out from other clients? And once you identify them, how should you reach out to them?
Here's what you need to get started when identifying and reaching out to your ideal clients.
1. Decide what you are looking for
The first step in determining your dream clients is knowing what you are looking for.
A dream client for one freelancer could be very different from another freelancer's. This comes down to your personal goals, character, and how you want to run your business.
You will need to decide upon a few things when determining your ideal client.
Know your niche
The first thing to be very clear about is your niche and the specific service you provide. Once you have a clear idea, you will be able to find clients who are more likely to hire you.
With a clear niche, you will have a better idea about the clients you should target. For example, being a copywriter is one thing, but being a copywriter who specializes in writing about tech and SaaS is another.
It can take time to work out your niche, but it will help you target clients more effectively, so it is something you should spend time determining.
What do you enjoy doing?
As well as the skill you provide and your specific niche, you should also consider what you enjoy doing.
As a web designer, it's clear that you enjoy designing. But you need to think beyond the skill that you provide.
For example, do you like to work on long, ongoing projects over many months? Or would you prefer to work on smaller, one-off projects?
Would you prefer to work with a small business where you work directly with the business owner? Or would you prefer to work with a large company? There is no rule regarding whether you want to work with small business owners, large multinationals, or both. But you should be clear about your preferences.
Your values
When determining your ideal client, don't forget to consider your personal values.
What matters to you when you work with someone? What is a no-go for you when you target a client? A client may not share all your values, so you might not want to be too strict, but some values will be more important to you.
For example, you may only want to work with clients with good environmental credentials. Perhaps you don't want to work with clients that provide products and services that don't align with your values (e.g., gambling).
If you work for an agency, they may serve clients of their own in industries that you don't want to work with, so keep that in mind too.
Who do you like working with?
You should also consider the type of people you want to work with.
Think of a great employer you've had in the past or another client you enjoyed working with. What personal qualities did they have that you particularly liked? Were they organized? Did they have clear communication or a friendly personality? Were they helpful and quick to answer your questions?
Pick a few and look for the same qualities in your ideal client. Personality traits are important. You may have a client who pays well and gives you lots of work but who you hate working for.
Of course, you won't know what a client is like until you contact them and talk with them, but keep these positive character traits in mind.
Location
Don't forget that there may be practical issues to consider when determining your ideal clients, one of which is location.
You may prefer working only with local businesses so you can travel to the client's office and meet them in person.
Even if you are happy to work with clients further away or in another country or continent, do you want to work with a client with a 12-hour time difference?
It may not matter, or it may be a big problem. The important thing is to know what works and what does not work for you.
2. Carry out research
You should now have a much clearer idea about what you are looking for when it comes to your ideal client. This will save you a lot of time in the next stage, where you will research to identify which clients you want to approach.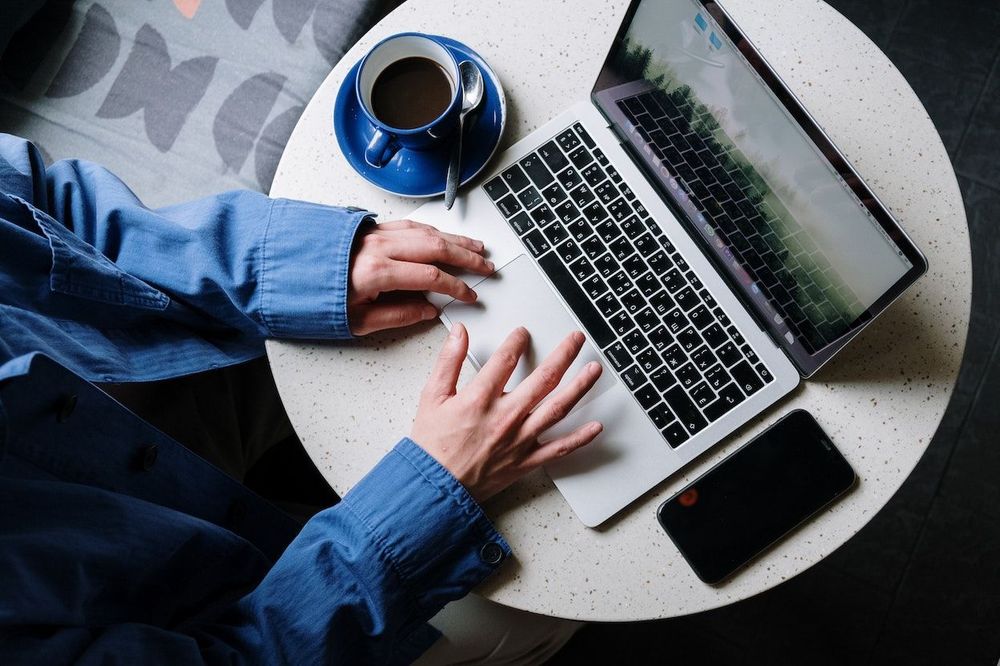 It is difficult to identify your dream clients without researching them in more detail, so the research stage will help you identify whether they look like a good fit or not. You can then decide whether you want to reach out to them or not.
Do they work with other freelancers?
You may well be the first freelancer your client has worked with. Often, however, it's a good idea to target clients that already work with freelancers.
You won't have to put as much effort into selling your services if they already know the benefits of working with freelancers. It's also easier for you because they know the processes regarding payments, deadlines, and expectations, so there is less explaining and educating on your part.
Find out what freelancers and employees say
Reviews are everywhere online and play an important role when buying products or choosing services. They can also help freelancers.
If you find a client that looks like a good option, find out what other freelancers are saying about them.
Search Google using the company's name and keywords like "review" and "employer." You may find freelance feedback or feedback from previous employees, which can provide insight into what they are like to work for.
Research their clients
Most companies will have a few case studies and testimonials on their websites. Use these to find out what type of clients they work for.
If you are considering working with an agency, but most of its clients are in an industry you have no experience with, you may want to reconsider pitching them.
Follow them on social media
Another good way to research your potential clients is to follow them on social media for a while. You can find out a lot about them this way.
Social media provides a more personal side of the business, and how the people at the business act on social media can give you important clues as to whether you want to approach them.
How do they respond to comments or criticism? Do they come across as professional and friendly?
Along with exploring their presence on social media sites, read a blog post on their site, research their marketing messages, and find out which industry events they attend, all of which can give you more insight.
Find proof that they need your services
This won't work for all niches, but it can be a big win if you use it effectively.
Essentially, the goal is to find evidence that you can be of benefit to them and then show them this evidence to demonstrate the benefits of hiring you.
Let's say you're a freelance proofreader and find a business in your niche that you want to contact. Then you review their marketing materials and find them littered with errors.
You can use this in your pitch by reaching out to the potential client and tactfully mentioning that you have found many mistakes that could impact their brand image.
3. Pitching your ideal client
The first two steps should have given you a clear idea about the type of client you want to work with and helped you filter out the clients who are not worth approaching.
By now, you should have a list of clients you have identified as worth your while contacting to find out about freelancing opportunities.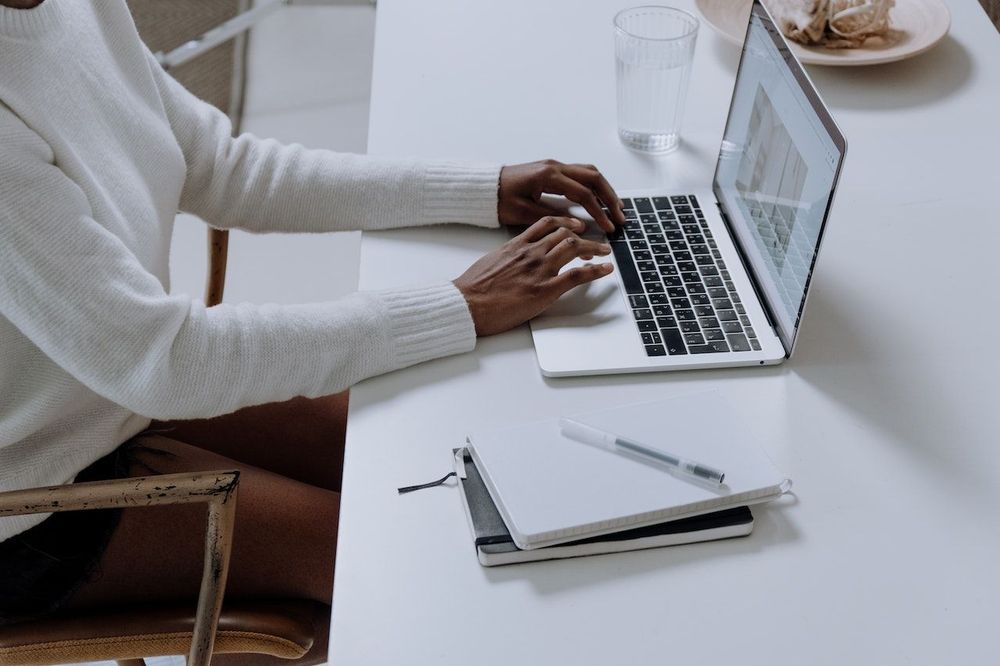 Use your pitch to research further
Just because you are pitching a client does not mean you want to work with them. You should use your pitch to help determine whether they are a good fit.
From what you know, you've found what looks like an ideal client, so don't get the pitch wrong. When it comes to how to get clients, the pitch is crucial, so spend a bit of time on this to improve your chances.
That means introducing yourself in a way that makes you an appealing prospect. Also, try to find out more about the problems they are facing and suggest how you could be the solution to a specific problem.
But while you want to sell yourself and your services, you also want to learn more about the client.
Once you get a conversation going, you can find out more about whether you want to work with them or not. Do they work with freelancers? What sort of rates do they pay? What projects do they need your help with? What are the client's problems that you can help with?
Pay close attention to how they respond, their tone, and how they come across as potential partners.
All of which can give you important information so you can decide whether you want to pursue working together.
Sending proposals
When you have carried out the pitch and you have decided that you want to work with a client, there is often one more step: the proposal.
Whether you send a proposal or not depends on your skill and niche. But if you do, it's important to make the right impression.
This is where Indy can help. Indy's Proposals tool provides a straightforward way to quickly create professional proposals to impress your potential clients.
What's more, you can easily track your proposals' progress. And once a proposal is accepted, you can quickly convert it into an invoice, saving you lots of time and hassle.
If you want to see these tips in action, check out our video teaching you how to find better clients.
What about when clients contact you?
It's always good when clients contact you because it saves time pitching them, even though it often happens more as you gain experience and connections.
If you want to get more clients, you could focus on marketing your services. Create content on your site and social media for your target audience, focusing on creating content specifically for your ideal clients.
But when a client contacts you, use the same criteria to decide whether the client is a good fit for you.
Consider how the client reaches out, the language they use, and the tone they employ. Do they sound like a boss hiring an employee, or do they sound like someone looking for a partner to help solve a problem?
This can determine whether you reply to say thanks, but you're busy, or that you would like to find out more.
If they sound interesting, follow up with questions. Ask why they want to work on the project, what the problem is they are facing, and how it affects them. This way, you can show that you care about their needs while also getting more insight into whether you consider them an ideal client or not.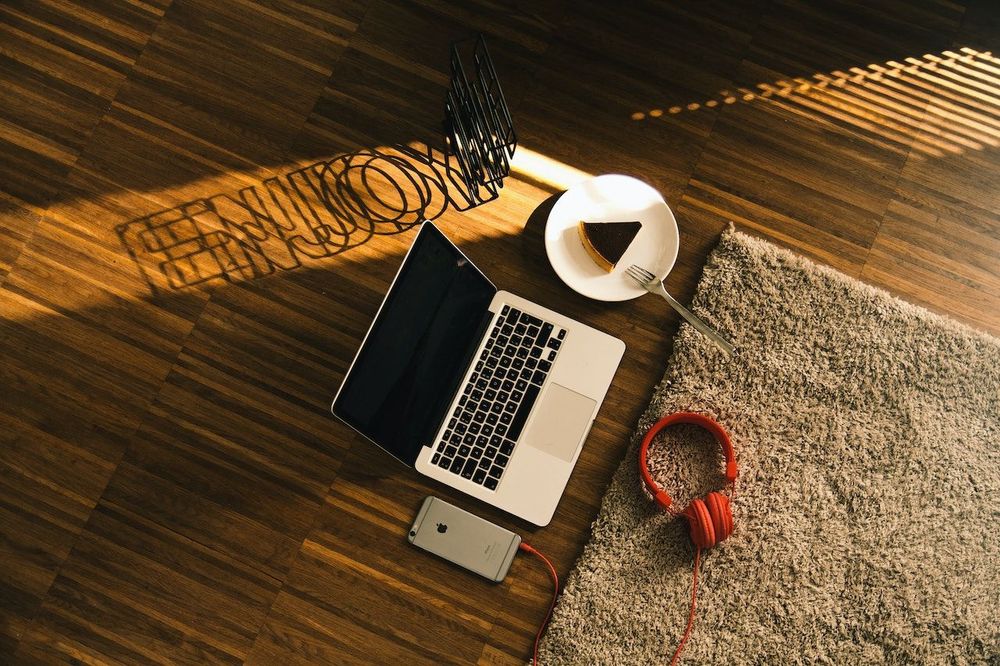 Consider your deal breakers
As you grow your client base, you can afford to be a bit pickier about the work you take on. But whether potential clients reach out to you or you pitch them directly, there are a few red flags that you should watch out for.
These deal breakers will differ from freelancer to freelancer, and what may be a red flag for you is perfectly acceptable to someone else. It's, therefore, a good idea to create a list of your red flags, so you know when to walk away, no matter which stage you are at. Here are a few things to watch out for:
Low rates
If you are clear about your rates from the start, you may be put off when a client suddenly declares that you are far too expensive and they are only prepared to pay a much lower rate.
This is part of the freelance lifestyle, and a certain amount of negotiating should not be considered negative. However, it can also be a warning sign when a client pays far below your rates, especially when you know that you are charging a standard amount compared to other freelancers in your industry.
This could suggest that the client does not appreciate your work, leading to problems further down the road.
If the rate is well below your expectations, it's usually best to simply walk away.
Unpaid trials
Trials are very common when freelancers work with new clients. A trial can be a great way to determine whether you work well together and whether the arrangement suits you both before moving on to larger projects.
However, when the trial is unpaid, this could be a red flag.
You could end up working for hours on a project that wastes your time if you don't receive anything for it. In freelancing, time is money.
Only you can decide whether an unpaid trial is worth the risk, but it's one to be cautious about.
Unfavorable contract terms
Most contracts are relatively straightforward, but it's always important to read any contract that a new client asks you to sign.
You may find that it contains terms you are not prepared to accept. For example, a client may demand that you avoid working with similar companies that could be considered competitors.
You may or may not be happy with this, and it is up to you whether you accept. But unfavorable contract terms are often a red flag, so be clear about what you are prepared to accept when you sign on the dotted line.
Conclusion
Identifying your ideal clients and then targeting them is one of the keys to a successful freelance career. The more ideal clients you work with, the better your business will go.
On top of that, it makes your work more enjoyable and rewarding when you can work with the types of clients you identify as ideal.
The tips in this guide will help you identify and reach out to your ideal clients to boost your freelance business. And while Indy can help you send proposals, it can also help with almost every aspect of running your business.
From creating contracts to organizing your workload to invoicing, Indy is packed with tools that make life easier and help you get more control over your freelance activities, no matter your profession.
Get started today for free and discover how Indy can make freelancing easier, more organized, and more enjoyable.