Life as a freelance illustrator can be extremely rewarding. There are several advantages to working independently. For instance, you can choose which illustration jobs to do, manage your workload, and work flexible hours, usually from home. For many people, it just doesn't get better.
However, in order to be a successful freelance illustrator, you need... well, freelance illustration jobs! As an independent professional, finding and securing work depends entirely on you. Luckily, there are several job boards and portals that make this task a little easier. You can be sure we cover those in detail! But we will also go over some broader advice so, once you find freelance illustration jobs, you can become a successful applicant and deliver your work in time.
Life as a freelance illustrator
If you are new to illustration or you have been working full-time, perhaps in a related field such as graphic design, you might be wondering what it's like to have a freelance career. Truth is, freelancing is not for everyone (but a lot of us love it!).
It's no secret that freelancing offers some great advantages. For instance:
You can choose the clients you want to work with (they might hire you, but you can select them too!).
You can control how much work you want to do in a given week or month.
You can be a freelancer to create some additional income.
You can work from anywhere in the world and pick your preferred hours.
You can build on your skills, explore your favorite tools, try a great online course, and become an expert in niche marketplaces.
Freelancing is ideal for illustrators who are self-motivated, disciplined, and enjoy working on their own for long periods of time. Of course, there are also some downsides to being your own boss:
You have to do your own taxes and handle your own contracts, invoices, etc.
You need to cover the costs for your sick days, holidays, pension, healthcare, etc.
You can feel lonely (you will need to create your own network and support system. Don't worry, you're not the first freelancer to struggle with solitude. Many independent professionals share your feelings).
You might have trouble finding artwork and illustration freelance jobs.
The last bullet point is why it's so important to know where to look for work - and what to do once you find a lead. So let's start by the beginning: Preparing your illustrations to show others what you can do - and why they should hire you.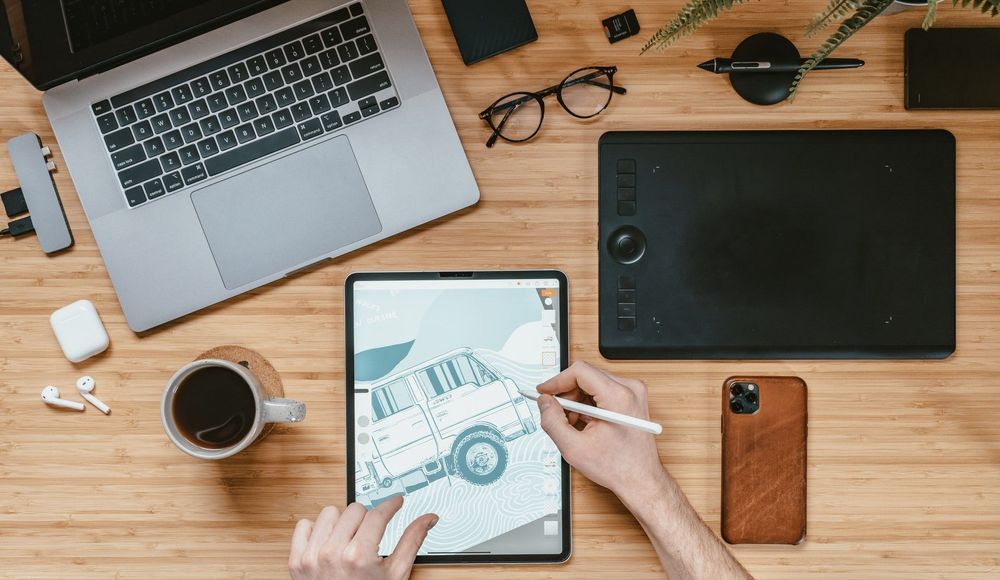 Preparing your illustration portfolio
Your illustration portfolio will be your best weapon when it comes to finding new work. However, there are a few other things worth considering before you focus all your efforts on one. Two important tips to keep in mind when looking for illustration jobs are reaching out to your industry contacts and understanding your experience selling your work.
If you know people who do the type of work you want to do, it's always a great idea to talk to them. We're not talking cold calls but rather friendly chats consisting mainly of advice. For example, they can share some tips on creating a killer art gallery for your art. Other illustrators (especially freelancers) can also help you understand what is trending in the industry and whether this is an excellent time to try for a new job.
If you want to do freelance work, it helps if you know how to sell your illustrations. Keep in mind you are also selling yourself, or rather, your ability to translate a client's vision to reality, work to time frames, and deliver a great final product. It's always good to ask for a reference once you complete a job, too, so you can further promote your services and skills.
You should also always be aware of your rights as a freelance artist and illustrator. For example, what you can do if a client refuses to pay for their illustration project. If you're unsure how to do this, reach out to other freelance illustrators and designers. Chances are they have had to deal with this scenario in the past and will be able to help you do your job more effectively.
Selecting your best illustration work
We have set the groundwork. Now it's time to start working on your portfolio. What exactly is that, you ask? It is your visual resume. The body of your best work to show prospective clients what you can do and your chance at an outstanding first impression for a potential job.
The first step is to include a description of what you do. This should be a quick, easy-to-read text that explains to your potential clients what your strengths are (you can discuss things like whether Adobe Photoshop or Adobe Illustrator is a better design software once you agree on the illustration jobs you will do). You might only have one chance to grab someone's attention, so try to make the best of it!
The next step is to choose the illustration jobs that truly make you proud. The type of work that reflects the projects you can do and your art skills.
As a general rule of thumb, it's always best if you:
Let your work speak for itself. Clients want to see what you can do, not read pages of context about your illustration jobs.
Diversify your work. Show different kinds of projects so you can exemplify your skillset. For example, you can include logos, children's book illustrations, T-shirt designs, stock illustrations, typography, etc.
Organize your illustrations into categories. Make sure clients can jump from one project to another with ease.
Show off your unique style. Professional illustrators can also have some fun! Show some work that highlights your personality and can help you stand out among the crowd.
Lastly, don't forget to include a way for clients to contact you. The goal of uploading your collection is to give people a chance to be tempted to work with you. If you have a website, make sure you include a call to action or contact form.
Best places to upload your work
You can showcase your illustration work on your own website, upload your collection to a third-party site, create an Instagram, or use a PDF document or slide deck to share.
The most popular websites where you can upload your illustration jobs are:
Behance: This site is owned by Adobe and allows you to upload samples of your work and layout them to include images, headlines, text, animations, etc. You can also display contact information and an "about you" section.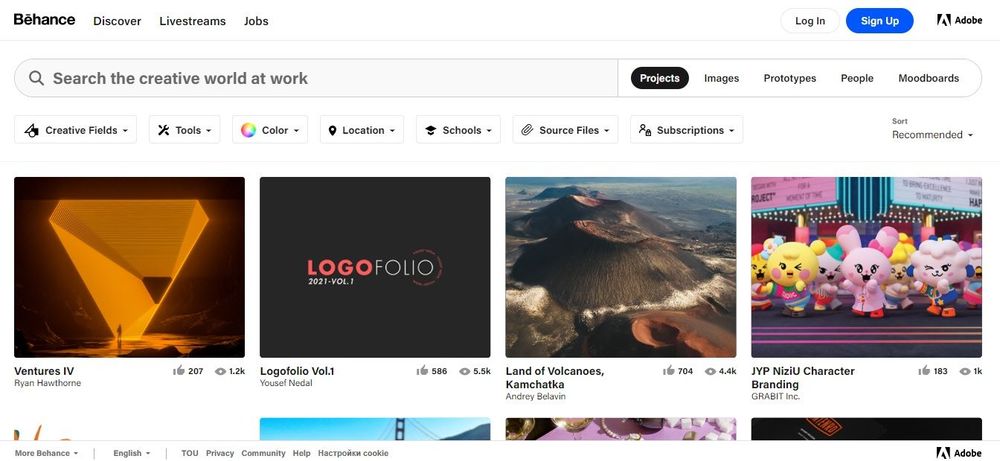 Dribbble: Once an invitation-only platform, Dribbble is now open to designers and agencies. This self-promotion networking platform is ideal for freelance illustrators, art directors, artists, and anyone creative.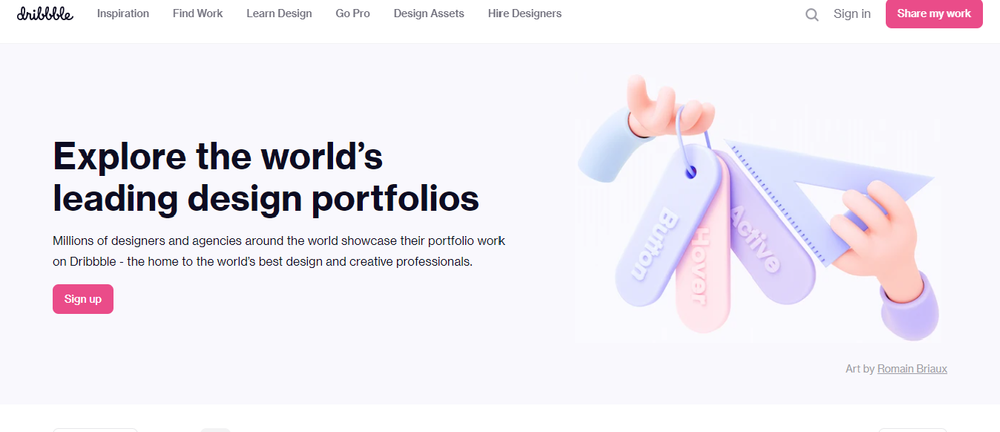 Pinterest: Many freelancers like to showcase their successful illustration projects using this popular image sharing and social media service. Pinterest pins are easy to use and can help you promote your graphics.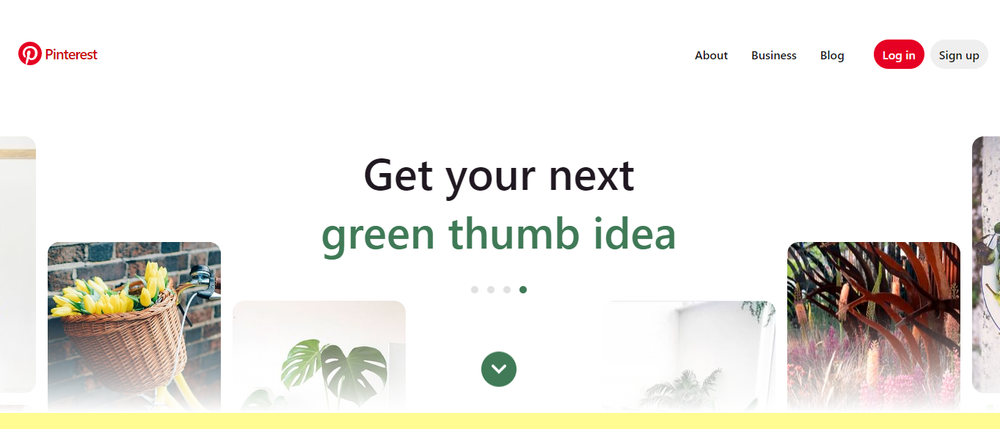 Instagram: Another option you can use to show your illustration jobs is Instagram. This social media has millions of users, and you might even find many freelance opportunities through it.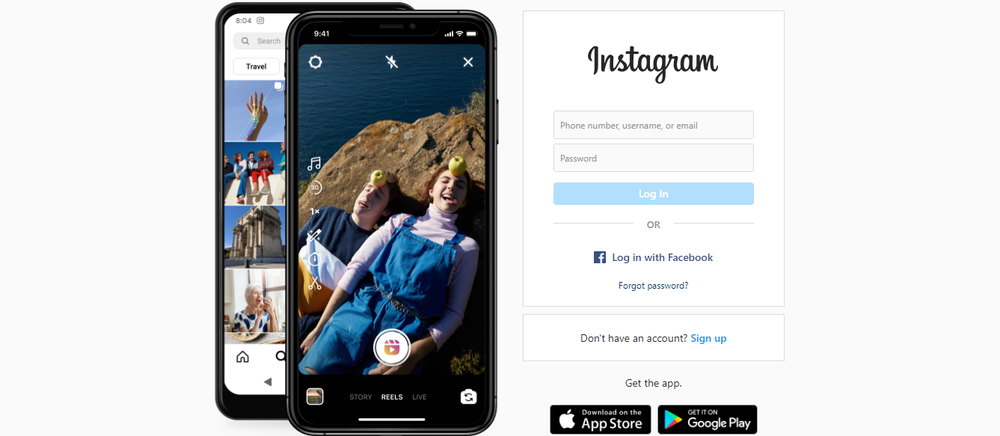 Applying for freelance illustration jobs
Once you have set up your profile and made sure your contact information is clear, it's time to look for freelance illustration jobs. You have a few options to find them, so we will go through them, their advantages and disadvantages, and what you will need to apply.
Job sites
The first option is to look for freelance illustration jobs on a few sites like Indeed, Jooble, or Total Jobs. Now, these sites are filled with all sorts of opportunities, but they tend to cater more to those looking for full-time employment. However, it's worth having a look as you might be able to find occasional freelance jobs.
LinkedIn jobs
One advantage of looking for freelance illustration jobs through LinkedIn is that you can restrict your search to contracts and freelance projects only. You can also filter by location and see if you happen to know someone already working for the company that is looking for a new hire.
Upwork and freelancing platforms
Upwork is a popular platform where you can usually find illustration jobs. There is one big downside to sites like these: they don't usually pay much because you are competing with people from around the world (where exchange rates can be more beneficial). However, freelance sites are good for beginners and those looking for experience in a new field. Upwork can also offer you good networking opportunities that might result in better-paid jobs.
Reddit
This might sound strange to some, but as a freelance illustrator, you might have luck browsing Reddit's job board. The projects tend to be smaller, but this might be exactly what you are looking for. So it's definitely worth considering!
Social media
Many listings for freelance illustration jobs are shared on Twitter, Instagram, and Facebook groups. You can run a quick search for them (or join the groups where these are promoted). Plus, you might need other illustrators that share the peculiarities of freelance life.
Self-promotion
Nobody likes cold calls, but thanks to the internet, you can showcase your best work without necessarily interrupting anyone else's routine. You can, for example, post your work on social media and mention an art director whose work you like. They might see it and contact you to collaborate.
Word of mouth
The same principle applied fifty years ago and now: Sometimes, it's all about who you know. If you have contacts in the illustration industry, it's always worth asking them if they know about any projects that might suit you. The best outcome is that you will find a job you enjoy and do alongside a friend.
How Indy can help you with freelance illustration jobs
A key to succeeding as a freelance illustrator is to stay motivated and apply for jobs that you can find fulfilling. Now, there is a lot more to running your own business than finding the perfect freelance illustration jobs. You also need to make sure that, once you have gotten the chance to show your work, you can make the best of it.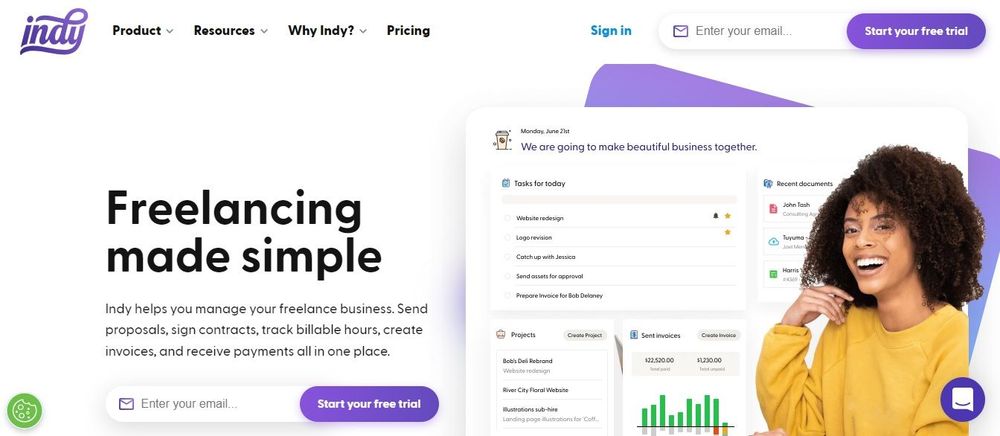 As a freelancer, you should always make sure you are keeping all your proposals, contracts, files, and invoices organized. Indy is a powerful online platform that makes your life as an independent illustrator much easier.
Indy includes nine tools to help you keep track of your illustration jobs from a single, cloud-based location you can access with your computer, tablet, or phone. Indy's tools include proposals, contracts, time tracking, calendars, files, chat, invoices, forms, and tasks. In short, everything you need to keep your illustration work organized and your clients happy.
With our Free plan, you can use our basic tools as much as you want each month, or upgrade to the all-inclusive Pro Bundle (with unlimited proposals, contracts, invoices, and tasks, and 1 ТВ of storage) for just $12 a month.