If you're a freelancer looking to break into the quality assurance industry, you've come to the right place. Quality assurance is a challenging but rewarding career path and is becoming more popular with all the web and mobile apps we use.
One of the critical skills in QA is attention to detail. You must be sure of the client's requirements and methodically work to find bugs in the final product. As an engineer, your role is to prevent the bugs from happening. It's an essential part of any software development team.
It doesn't matter what type of QA role you're looking for. Whether it's user acceptance testing, manual testing, or API testing, you'll need to stand out as a freelancer. You should demonstrate how suitable you are for the job and keep every piece of information relevant. That means creating incredible proposals that grab your reader's attention and make them want to find out more.
In this article, we'll tell you everything you need to know about getting into QA engineering and how to market yourself to be more successful at getting gigs.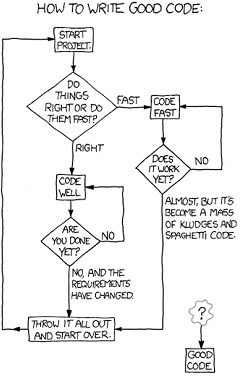 Source: Perfectial
Is a freelance QA engineer the same as a freelance QA tester?
Not quite. These jobs are similar, and both need each other to function. They are considered two sides of the same coin. A vital aspect of Quality Assurance is to ensure the product goes out with minimal bugs.
However, a QA engineer is responsible for ensuring the product functions as it should, supervising software testing and development. Software testers then take the final product and test it as much as possible to find all the problems and bugs. The QA engineers then have to resolve the issues.
What is a freelance QA engineer?
Quality Assurance Engineers work with QA testers to ensure the final product meets its system specifications. There are different testing types, like working in various niches. Every industry has its version of a QA team. People must test vehicles to ensure their safety. Software and hardware undergo manual testing to ensure they function and aren't full of bugs. There's nothing worse than launching a product, and it's full of bugs, lags, and makes customers unhappy.
These days, QA testers and QA engineers commonly work as a vital part of a software development team to ensure their technology goes out. They'll run bug reports, complete UI automation testing, ensure high quality, and be responsible for providing feedback. It needs to be constructive feedback based on the unit testing.
If a product works across different devices, it's essential to test how it functions across all the devices it's supposed to run on. This is especially important with mobile applications, ensuring they act as they're supposed to on both Apple and Android devices.
There are various testing types, too. API testing looks at the application program interface, while UI testing looks at the user interface. Manual testing means you manually check the system for bugs, whereas QA automation means using an automated program to search for bugs and problems.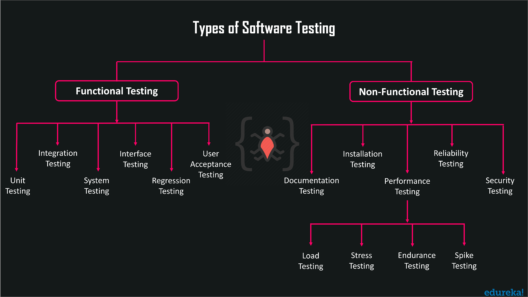 Source: Edureka
Are there benefits to being freelance or working for a company?
Each option has pros and cons, whether you decide to go freelance or be attached to a company. When you're freelance, you can determine if you want to work part-time or full-time. With freelancing, you can choose your hours and work when you want, whereas working for a company, you have to follow their rules and work at times suitable to them.
When you're a freelance QA engineer or QA tester, you are more likely to be able to work remotely because you're working for a company on a freelance basis, and people can primarily do the QA work from home. You'll also potentially be testing multiple projects at once. It could be web applications, mobile applications, or automation testing.
Freelancers work closely with their clients to produce high-quality work, but even with the benefits of being freelance, there are some downsides. You might go long periods without work if you can't network or don't build up enough clients to keep you going with projects.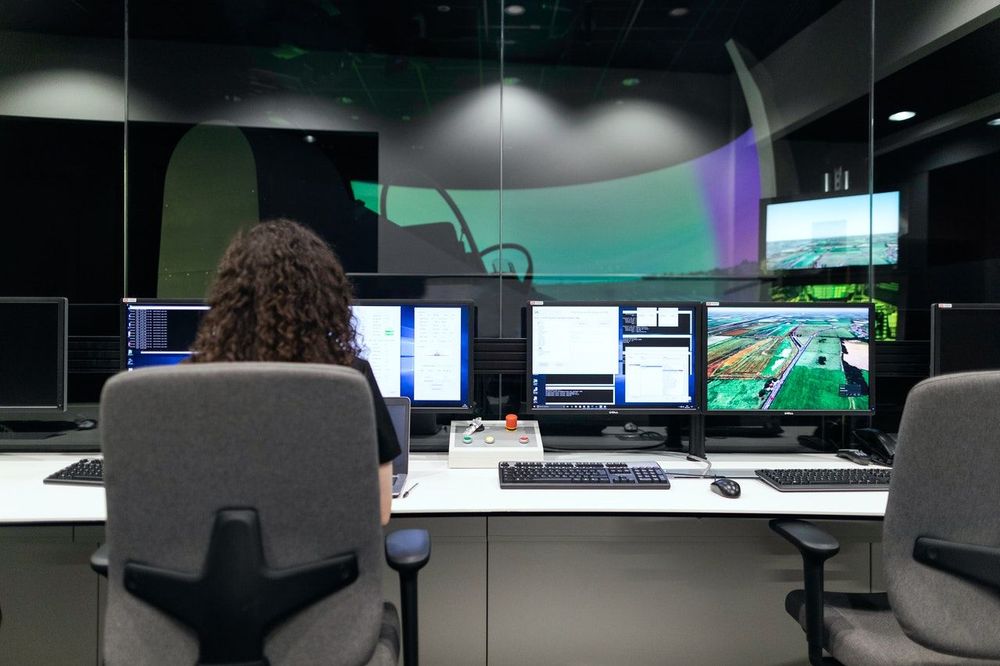 What qualifications do I need to work in freelance quality assurance?
There are many courses, certifications, and career pathways to get into Quality Assurance. While there are Quality Assurance bachelor's degrees, it's not essential to have one to get into the industry. But it can help your earning potential and success.
A bachelor's degree offers extensive and robust education in Quality Assurance and plenty of experience in the field. People who go down this route will study for around four years and have to undergo several examinations to prove they have a deep understanding of the topic.
Training courses and certifications offer a specialized look into the industry and provide the fundamentals and background you need to get an entry-level role as a QA tester or QA engineer.
So if you've already got a degree, you don't need to panic. There are plenty of ways to break into this field without being forced to complete four years of study. If you've already begun your professional career and are looking to get into Quality Assurance, doing a training course could be the perfect tool to get you there.
International Software Testing Qualifications Board (ISTQB)
This is the best option for certification in software testing and quality assurance. The ISTQB has conducted over 1.1million exams across 130 countries, giving over 806,000 certificates to QA engineers and QA testers.
They have foundation-level certificates like a certified tester, running up to advanced and expert levels for QA professionals. You can look into agile testing, being a manager, and industry-specific qualifications for games, vehicles, mobile applications, and iGaming.
The foundation certificate will give you all the knowledge you need to start your career. It covers the fundamentals of testing, psychology, and test techniques in various sectors. In the end, there's a 60-minute exam with 40 questions.
There are six training providers in the United States who run the foundation course, and they cost around $2,000. You can do the course virtually too.
How much can a freelancer in QA engineering earn?
According to ZipRecruiter, the average freelance QA engineer's salary in the United States is around $74,879 annually. That breaks down to about $36 per hour. While you might be unable to start at that level, it's something you can aim for as you develop through your QA career.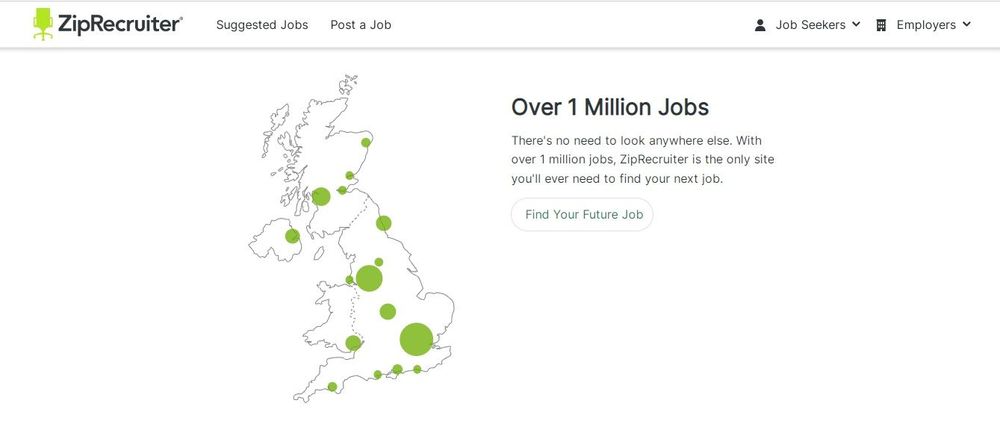 According to the same website, the average salaries for QA engineering ranges from $50,000 to $94,000. It's up to you how much you charge. When you're just starting and have little experience, you can charge less to reflect that and increase your rates as you go.
An employer might not always want to pay hourly either. They might prefer a fixed-price project, in which you get paid a total sum for the job no matter how many hours you work.
What if I have no experience?
While there are plenty of freelance careers you can break into without prior experience, Quality Assurance requires some hands-on experience to get paid jobs. QA professionals are experts in finding bugs and evaluating products to ensure they meet the company's expectations. Becoming skilled in this area takes dedication, time, and practice. It would be best if you did some free work before landing a paid gig in this field.
If you want to break into QA, here are the best tips to get you started in this competitive career.
Practice
The most popular QA field is technology. Despite rigorous QA testing, errors still slip through the net. So if you want to get into Quality Assurance, you need to practice software testing. You can do this using software applications on your games console, your PC, or even apps on your mobile phone. Can you find any in your most used apps and games?
Some entry-level jobs look for people with first-hand customer knowledge of the product, so by practicing and studying the software, app, or game, you're already putting yourself ahead of those who haven't thought to do it. Look at the things you use the most often, and get a testing mindset as you start interacting with these types of software.
If you do find an error, make a note of it and how it happened. Ask questions like, was it a one-off, or is it happening repeatedly? Can it be improved? Will fixing it make the overall product better?
You've already shown your skills. QA testers are known for their high attention to detail. You need to be methodical and comb through everything to identify flaws. When it's your job, it can be a draining task. Once you've found bugs, you can contact the company and tell them what you've found. Offer to do some testing for free.
Every time you practice, you're improving yourself for the paid job you hope to land. It's worth it, even if it's just five or ten minutes daily.
Study and get a certification
Since this is such a popular career choice, there are also plenty of resources online to get you started in QA. You can do free and paid courses to get the essential groundwork and that much-needed practice and experience. Start by reading a textbook on quality assurance and software testing. It'll give you all the basics you need to know and help with interview performance too.
You'd be surprised by what you can pick up in a simple readthrough. You can then start applying that knowledge to your practice sessions. Once you've done that, if you're still keen, then you should start looking at getting certified and doing a course.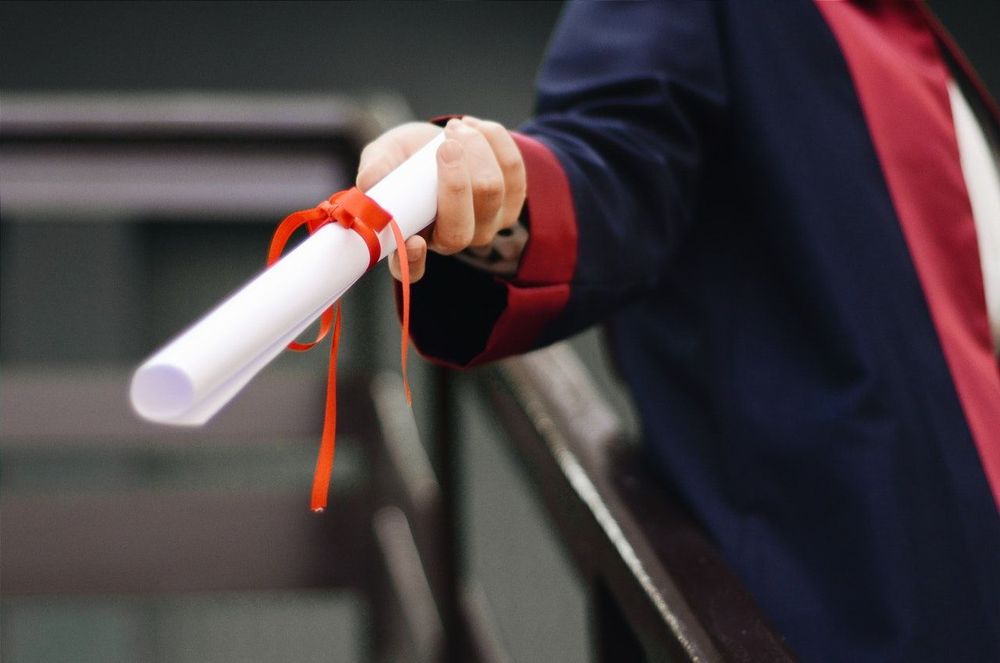 How to find freelancer QA jobs
Once you've got your certification, you'll need to look for QA jobs. A freelancer should always be thinking about their next job. Even when you're working on a big testing project for a client, it's important to remember once the deadline is done and they've paid, they have no obligation to give you more work.
So keep putting the feelers out, looking at open jobs, submitting proposals, and trying to find more work. It would help if you dedicated some time to this every week until you have a full schedule and can't take anything else on. Monitor your productivity and ensure you're maximizing your time too.
Use dedicated freelancer websites
You can use traditional hiring websites to search for job postings. The beauty of working in freelance QA is that you'll most likely be looking at remote jobs you can complete from home. For many companies, when taking on freelance Quality Assurance staff, it's easier to have them work remotely than come into an office and take up space.
There are several freelancing websites you can use. Upwork is the most popular. It sees up to 10,000 job postings daily. You can make a profile and search for projects in any given niche, allowing you to filter out the irrelevant postings and concentrate on those in QA. There are lots of opportunities for beginners there too.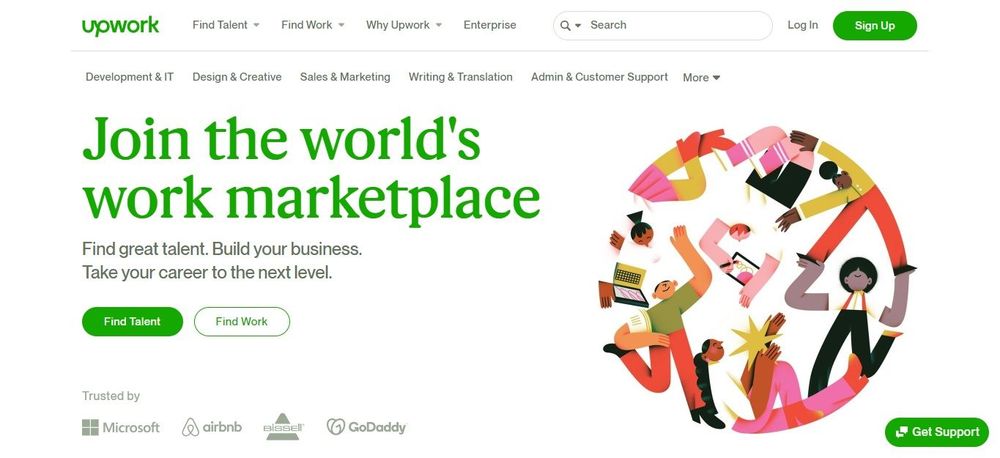 On Upwork, you have to submit a proposal whenever you want to put yourself forward for a job. We'll come back to how you can maximize your proposal's potential to ensure you succeed.
Fiverr is another freelancing website that functions differently from Upwork. On Fiverr, you create your own gig, and potential employers come to you. You decide your rates and accept jobs and work that way.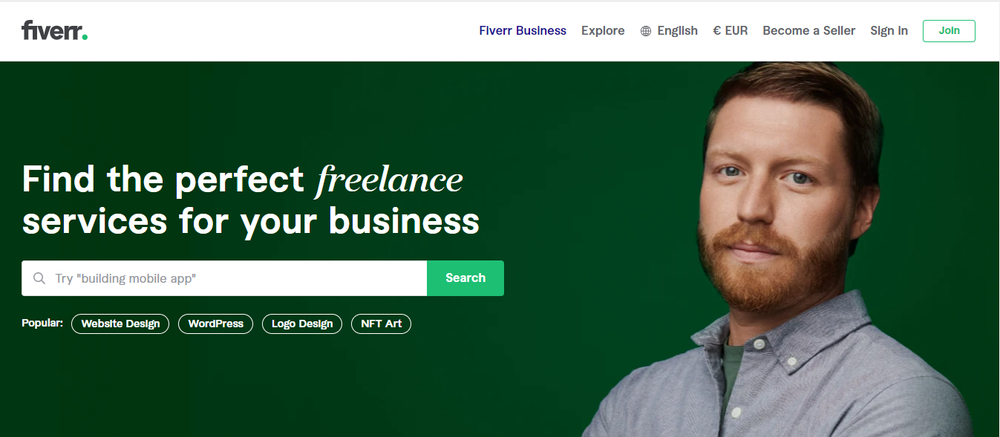 There are other freelance websites with regular open jobs, like Freelancer. Join as many as you can, create complete and comprehensive profiles, and start looking regularly.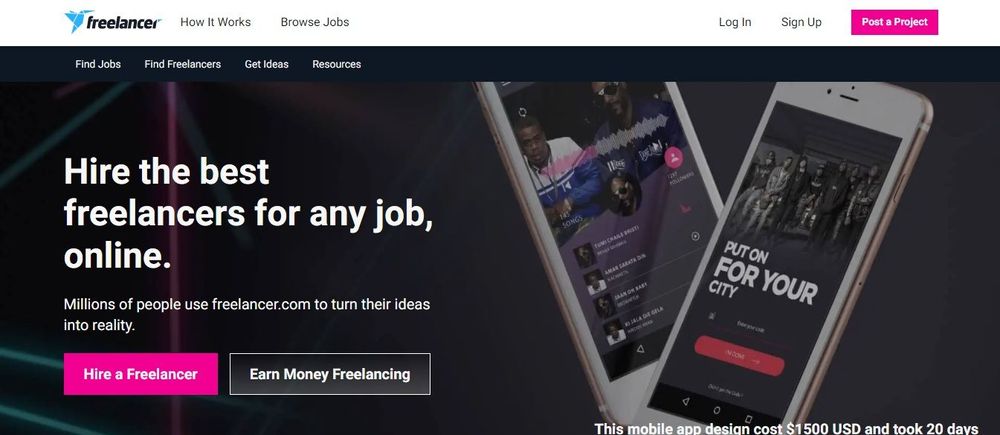 Network with potential clients
It doesn't matter what career or industry you're in; all freelancers need to have excellent communication skills. You won't make it far if you don't have soft skills like customer service, communication, and listening. Freelancers constantly need to network with potential clients, negotiate rates, take constructive feedback on their work, and prove that they are suitable for the role.
It's your mission to get a steady flow of work, and networking is the best way to do it. As a freelancer, you should take every opportunity you have to network. Create connections with companies you want to work for, and show people why you're the best person for the job.
Build up a portfolio from your experience
As soon as you start getting QA experience, it would help if you created a portfolio to document all your experience. That means noting down your success and getting reviews and testimonials from your clients. You can even create a website to show off your expertise, which will help you stand out among other freelancers.
Create engaging proposals to land gigs
When you're trying to apply for a freelance QA project, you'll need to submit a proposal that states your terms if you want a greater chance of landing the job. This is your opportunity to talk about your educational background and certifications, your experience, and any information you think is relevant to the job.
Your proposal shouldn't be too long. You don't want it to be any bigger than a page. It needs to be concise and relevant while offering the future employer an overview of your skills. But they could receive a hundred proposals from other freelancers saying the same thing.
The best way to stand out is to use a professional proposal tool that allows you to add your own logo and branding. With Indy, you can work from high-quality proposal templates that will help make engaging proposals that keep your readers interested.
You can also use the proposal tool to monitor and track the progress of your proposals. So you can see when they've been opened and measure your success. Using a professional proposal can help you land that first gig as a QA automation engineer and help you break into software testing.
In summary
QA is a competitive industry that continues to grow as we become more reliant on various software. Every web application, mobile app, game, vehicle, or software is under rigorous testing to ensure it's suitable for public use. QA engineers and software testers are a vital part of that process.
If you're looking for a freelance job in QA, plenty of remote jobs exist, meaning you can work flexible hours from home. However, there are specific certifications you'll need to succeed in the industry and prove you know what you're doing. Getting an ISTQB Certified Tester certificate is the first step to becoming a QA engineer. You can also do voluntary work and practice bug testing on the apps you use regularly.
The best way to ensure you get projects under your belt is to create professional, high-quality proposals that engage employers. You can use a proposal tool to work from templates, adding your own branding. But remember, the content still has to be good too.
Once you've created an exciting proposal, you're ready to start putting yourself forward for jobs.