The most important goal of any business owner on Instagram is to draw clients to their Instagram accounts quickly. For that, they need the services of those individuals who specialize in the simple task of growing their followers, virtual assistants.
The opportunities for those who want to start their own virtual assistant services have grown considerably in the last few years. That is because clients prefer virtual assistants above everything else to help grow the number of followers on their Instagram accounts.
So, if you are a virtual assistant and are interested in having more potential clients, read on and find out how.
What is a virtual assistant?
A virtual assistant works mostly from a remote location and does not have an office at any business. They also work on a computer. That is why they need to have a range of computer skills so they can be able to provide their professional services.
There is a long list of different types of virtual assistants, but the one we are looking at is the social media virtual assistant. Check out this short Youtube video if you want to become a virtual assistant to work from your place.
Some people use the terms "virtual assistant" and "chatbot" interchangeably. However, although they may seem similar, there are many differences between them which we will show you.
Chatbots
Chatbots are basically digital assistants or AI software programs that provide consumers assistance with a range of queries. They are designed to provide 24/7 assistance and customer engagement and give answers to questions asked by customers and local search queries instantly.
They can also give recommendations even when problems or issues arise during the conversation, and they can understand user intent. These conversations are conducted in natural language, and customers prefer these chatbots because they give quick answers about the issues at hand.
Virtual assistants
Not all virtual assistant jobs are the same, but they are essentially similar in the tasks they can perform. A virtual assistant is an individual that provides a range of basic services to their clients, which include mostly administrative tasks.
Virtual assistant tasks can include anything from answering emails to preparing letters and statements, to name only a few of these tasks. But they can also do such things as travel arrangements, answering calls, and updating and maintaining the social media profile of their clients.
Other virtual assistants
Virtual assistants are not always individuals and can also be AI software that uses advanced communication methods to interact with customers. Examples of good virtual assistants are Amazon's Alexa, Apple's Siri, and Microsoft's Cortana, which have extensive and advanced capabilities.
Now that we know the difference, let's get back to the main topic of how to get clients on Instagram as a virtual assistant.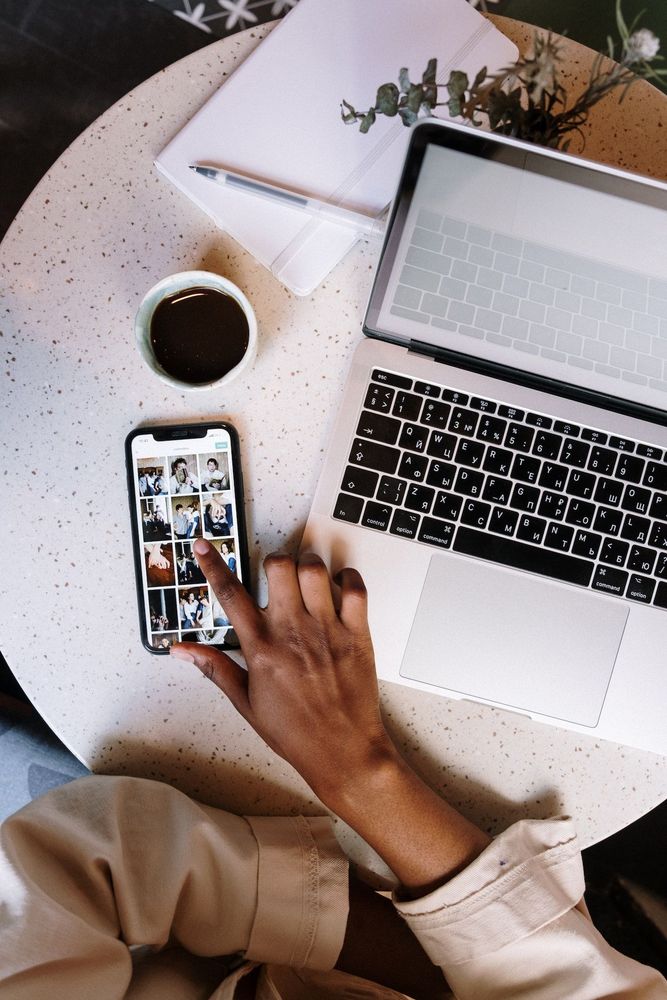 How to get clients for your virtual assistant business
Whether you work as an individual or have a virtual assistant business, you need clients to make a decent income. As Instagram is very popular, you can use this social media platform to grow your business and get more potential customers.
Following is a list of methods you can use to improve your own Instagram account and find clients to grow your business:
Find your ideal client
While finding clients on Instagram is very important, finding the right client for your skills is even more important. This is important for Instagram and any other social media platform so you can be more effective and draw the right clients.
When you start your new virtual assistant business, it is important to know who you want to align yourself with. Make a list of your best skills and focus on your strongest skill set to determine what type of services you want to offer.
Knowing in advance what type of customers you want for your virtual assistant business can help you in many ways. It will help you to create the right content so you know who you are speaking to and reach the right clients.
When you find your ideal client type, you can focus on finding out where they hang out, thus focusing on the right market. You will also then know which social media channels to join to prevent you from wasting time with those you don't need.
This will help you focus your time and energy on the right social media marketing and your target clients. If you have all your ducks in line, you can focus on your social media management and gain more ideal clients.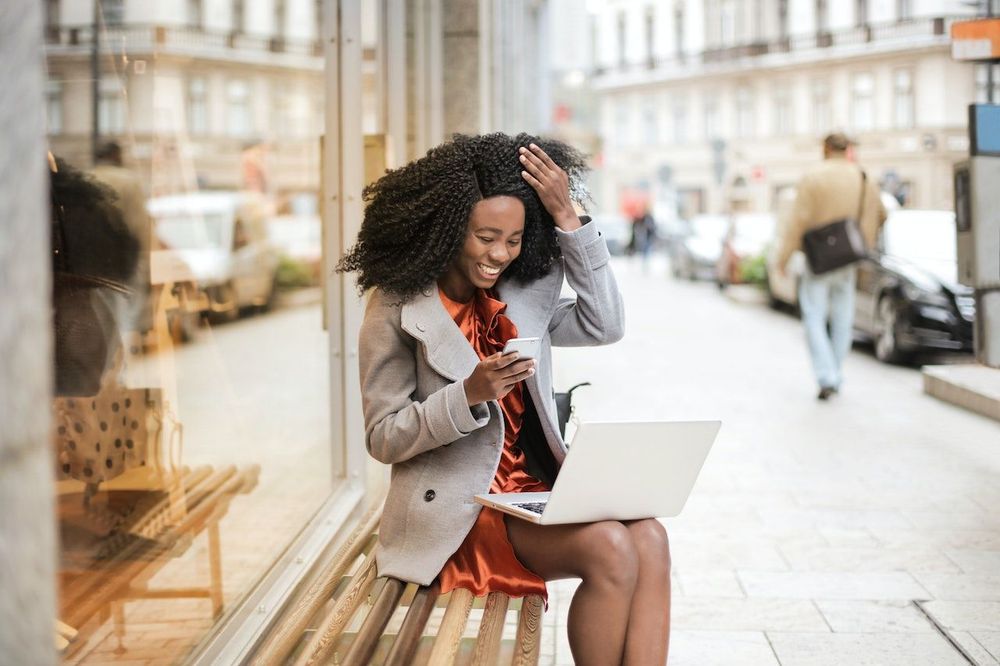 Create an attention-grabbing bio
With ample space for your Instagram bio at your disposal, you can easily create a bio that captures your audience. The first step is to open a new business account on Instagram for your virtual assistant business so you can start from fresh.
Apart from your name and relevant information, your intentions should be clear in your bio with information on what you do. Your business website should be added so they can have somewhere to go when they click on the URL.
It will be easier for potential clients to know what you are doing if it is clearly stated in the second line of your bio. So, it should be clear to your ideal client who you serve and what types of services you have to offer.
In your bio, you should focus and highlight your skills and what you do, and who you serve to clear any misunderstandings. This will help new clients know exactly what you do so they can decide whether they want to use your services.
Your virtual assistant business will gain a lot from a clear and informative bio while your profile picture shows you as you are. A good picture of yourself in your bio will make clients trust you more.
Use intelligent hashtags
Most people who use Instagram and other social media platforms love hashtags and use them for many different purposes to draw followers. Using hashtags, virtual assistant businesses have a great way for potential clients to find them on the Instagram platform.
To further improve your virtual assistance company's image, you can use hashtags with things that are related to what you do. These hashtags can open a whole new way to market yourself on the Instagram social media platform to get your first few clients.
Hashtags have the potential to improve your client database, but they can also damage your image if they are overused or don't relate to your business. Some great examples you can use are #VirtualAssistant or #VirtualAssistance and anything else that may show your skill set and the services you offer.
Hashtags can also help you to connect with other professional VAs and give you an idea of how to use them properly. There is much to learn from hashtags that will help your business and land clients for your services.
It is good to take a look at other businesses with similar services to see how they use their hashtags to attract attention. Do proper research to understand the basics of how hashtags work and use them to your advantage.
Use different hashtags to share your services
Various hashtags can be used to help potential customers find you when they search for different types of services. For instance, if you are creating websites, you can use #WebDesign, and potential clients will find you in that niche when searching the topic.
If you also copywrite, you can add #ContentCreation, and potential clients will also find you when they search for that type of service. These are some of the more obvious choices, but there are so many more you can choose from.
Virtual assistants have a range of services they provide, and not all of them do the same thing; if you know your better skills, you will want to focus on them and use your hashtags to share those skills with virtual assistant clients.
Many small business owners on social media platforms search for specific skills they require in their businesses. Hashtags will help to find what they are looking for, and you will have a chance to find clients for your services.
You will attract prospects much easier through your hashtag sharing than you will with most other methods. You can also share those hashtags on freelance marketplaces for customers to find you.
Post photos on your account
If you want to reach your target audience, you also need to post photos on your Instagram that will get people talking. These photos can include images of your office and things going on behind the scenes in your business and daily routines.
It should give virtual assistant clients a glimpse into your daily activities to showcase your work and commitment to your business. New clients are always interested in knowing who you really are, and seeing you in your work environment will make them trust you.
The photos you post can be accompanied by inspirational quotes that will start conversations or that new clients can relate to. For this, you can take your own photos, or you can make use of professional photographers to capture a certain image.
With this interesting storytelling through captivating photos, new clients will visit your profile to see what you are about. Other professional online services are available where you can get great photos for minimal fees.
By renewing your image through your Instagram account, you draw many new clients and even get past clients back. Posting new photos on your profile will keep you active, and a client might just find what they are looking for in your business.
Interact with other virtual assistants
A good practice is to linger a few minutes on Instagram and check out other businesses that do the same thing you are doing. You can learn a lot from other professionals in this industry, so look around and look at their bios to see how they created it.
Take a look at the photos they post and comment on them. You could ask a question or give a compliment about it. Take a look at users suggested by Instagram and spend some time on their profiles to understand how they think.
You can gain a lot by following other VAs and even potential customers. You should also follow brands you want to stay on top with. It is possible that a client might just hire you based on your following, which is a good marketing strategy.
Take a look at the following images of an Instagram accounts to see how they do it:
This will help you to create the best bio for your business Instagram account.
Some useful tips
These are things you should do to make people trust you and relate with you, which can give you an edge in this competitive world. We all can do with some tips to give us that helpful nudge in the right direction.
Talk about your work in your posts to show your potential customers what you are regularly doing.
Share the testimonials of past customers so everyone can see that you have social proof of what you achieved.
Use your Instagram to show you are proactive and consistent in your posting, which can be done with daily posts.
You should engage with other Instagram accounts which can turn into potential customers.
All your hashtags should be relevant so that when people search, they will find the real you and the services you have to offer.
You should always be authentic - this can take you a long way to people trusting you and your business.
Experiment with different videos and images and try out a range of hashtags to see which one of them performs better.
Use a proposal template to make it easier to pitch new clients when they find your profile. Just add your information, branding, and any other adjustments you need. They're ready to send in minutes!
Conclusion
You can see that Instagram is a very powerful tool to promote your business and help you to increase your clientele. You should be flexible, try out different methods, and stick to those providing you with the best results.
Keep on being consistent and authentic while building your business and improving your services.