There are currently around 57 million freelancers in the US, and the number is growing. Being an independent contractor is really rewarding, but it comes with its own challenges.
Did you know?
74% of respondents are not getting paid on time. 20% of people get paid in one day, but 16% don't get paid for two months or more. Even those who include a "Remit by" date don't get paid in the time they asked for.
72% have outstanding invoices that have gone unpaid by clients. Around 60% of freelancers with unpaid invoices are owed over $50,000.
40% are using dedicated invoicing software. 38% of people use Microsoft Word or Google Docs to make invoices from scratch. 21% use a template they downloaded and can fill out.
These stats come from a survey of over 400 independent contractors in the US.
Clearly, freelancers struggle to get paid. Freelancer invoicing is also hit or miss because there are far better invoicing apps than Word or GDocs.
If you're owed money or just want a better way to manage your invoices, then keep reading. We'll show you how to make your freelancer invoicing simple and get paid faster.
What is invoicing software?
Invoicing software is an app that helps businesses send out invoices for the goods and services they have delivered.
Online invoicing apps allow you to:
Keep track of cash flow more effectively
Personalize invoices
Provide different payment options to clients
Process payments faster
Why should you use freelance invoice software?
Invoicing software tools could save you hours of manual work. There are many reasons to set up an invoicing app, but we're going to focus on three.
Invoice clients quickly and accurately
Writing an invoice should be a five-minute job, if it even takes that long. Good software gives you an invoice template to get started. It also saves your common products and services, your customer information, and your rates. So you should be able to create professional invoices in just a few minutes for one of your regular clients.
Accuracy is also a big deal. Clients will be annoyed with inaccurate invoices or demands for payment of the wrong amount. The government will want to know how much money your freelance business has taken in during the year. You will want to track your own cash flow to see how you're doing. All of these things (and a few more) rely on accurate invoices.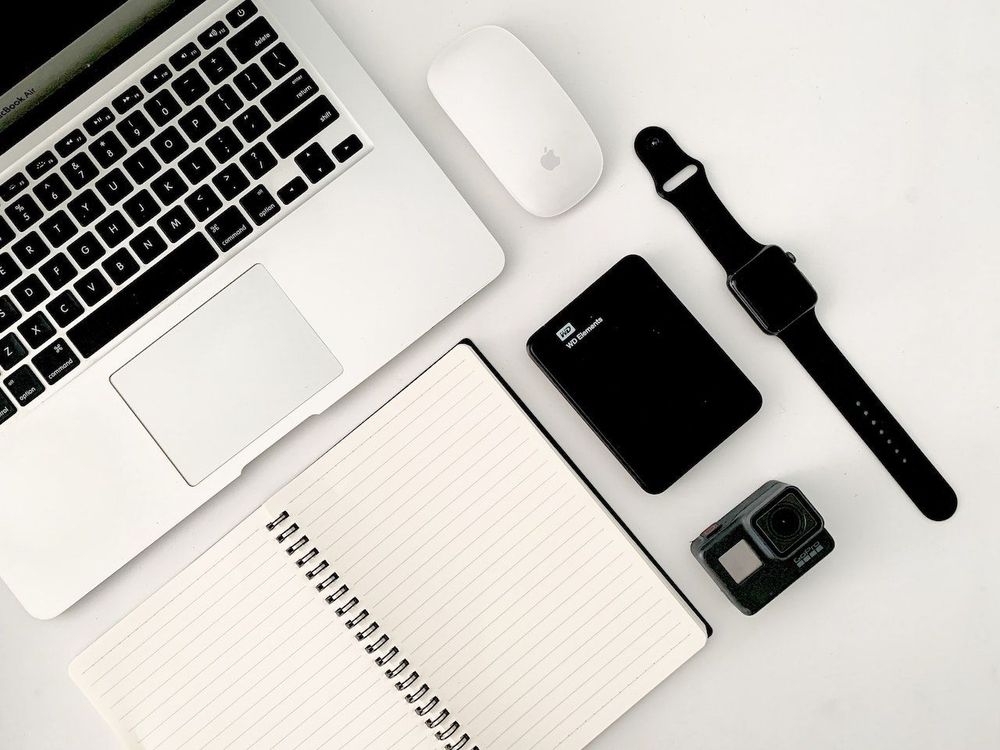 Automatic payment reminders help you get paid on time
A good invoicing app will let you set up automatic payment reminders for your bills. These can be very helpful for getting clients to pay on time.
There are a few things to remember when reminding people to pay invoices:
Polite reminders are more professional and work better. So, if your payment isn't late, then be sure your reminders are clear, but also gentle.
Two reminders are better than one, but three might be too many. There isn't really a rule here. But put yourself in your customer's shoes and imagine a number that would work without being annoying.
Invoicing tools should give you options for the number of days before the payment is due to send the reminder. One reminder three days prior and a reminder on the due date should be sufficient for most customers.
Electronic freelance invoices give you options
Yes, we know that's a bit vague. But we need a general heading here to cover some really great things about using invoice apps for your freelancing business.
Here they are:
You can easily offer multiple payment methods. You can take credit card payments through Stripe, PayPal, Zelle, or many other options. Bank transfers through apps like GoCardless are also done easily. Offering options increases the likelihood you'll get paid on time.
Apps make it simple to manage recurring invoices. If you work for the same client and they pay the same amount for each monthly fee, then set up recurring invoices and recurring payments. You'll save everyone time.
Payment tracking is also easier with an electronic system. Many apps integrate with your bank account to automatically track payments. Similarly to automatic payment reminders, you can create payment receipts to be sent automatically as well.
Whether you're looking for a free invoicing system or are looking to spend a little more for a more comprehensive invoice tool, you'll find what you're looking for below.
10 simple invoicing software solutions for small businesses
1. Indy
Indy is the best choice for an all-in-one freelancing platform. It's more than just an invoicing app. It provides its users with a reliable set of business admin tools so that any freelancer can easily access the resources they need to be successful.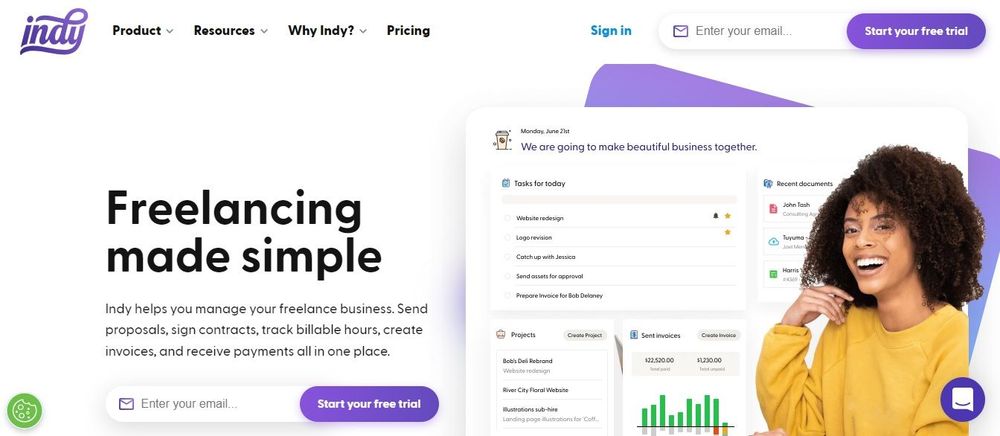 Here are some of the things you can do with Indy:
Generate simple invoices to get paid faster
Receive payments online
Create and send contracts
Create a calendar to organize your day
Upload files for simpler feedback and approval
Create forms for you to get the information you need
Create and organize tasks with Kanban boards and lists
Track working time to make billing simpler
Indy offers a Free plan, which gives you free unlimited access to all the basic tools you need to manage your business, plus 3 free invoices, contracts, and proposals a month. Then you can subscribe to Indy Pro for just $9 per month (with the Annual plan), which gives you unlimited access to invoicing, contracts, proposals, and a suite of enhanced tools. It also offers you a 30-day money-back guarantee if you decide that it's not the software for you.
Indy is a particularly good choice if you lack time and efficient project management. Indy's resources can save you hours of having to complete manual admin tasks.
Indy promises never to take a cut of your hard-earned money and will never encourage you to lower your rates. So if you want a trustworthy, fair, and simple solution for your small business' admin needs, Indy is the one for you.
2. FreshBooks
FreshBooks is one of the most popular invoicing and billing software for small businesses and freelancers. Here are some of the features of FreshBooks:
Send invoices to get paid faster
Accept payments through different payment gateways
Keep track of expenses
Accounting software
Time tracking
Keep track of projects
Create estimates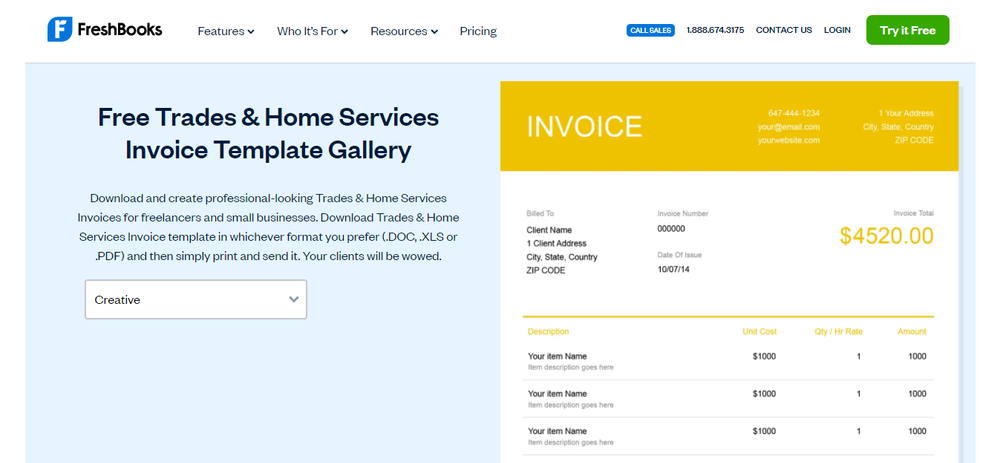 While it's on the pricier side of invoicing systems, there are obvious reasons FreshBooks has over 24 million customers. It consistently reports high user satisfaction and is praised for its customer service.
FreshBooks offers a free trial for 30 days, after which you can choose either of its three payment plans ranging from a monthly fee of $15-$50, or you can create your own custom plan. The lower your price plan with FreshBooks, the fewer billable clients you can have. The premium version offers unlimited clients.
However, the Lite version is a popular choice for small businesses, which offers five billable clients.
3. Wave
Wave is cloud-based, award-winning financial software that is designed for entrepreneurs and small businesses. Its key resources are:
Accounting to track your income
Expense tracking
Create invoices and send invoices online
Accept payments online through a range of payment gateways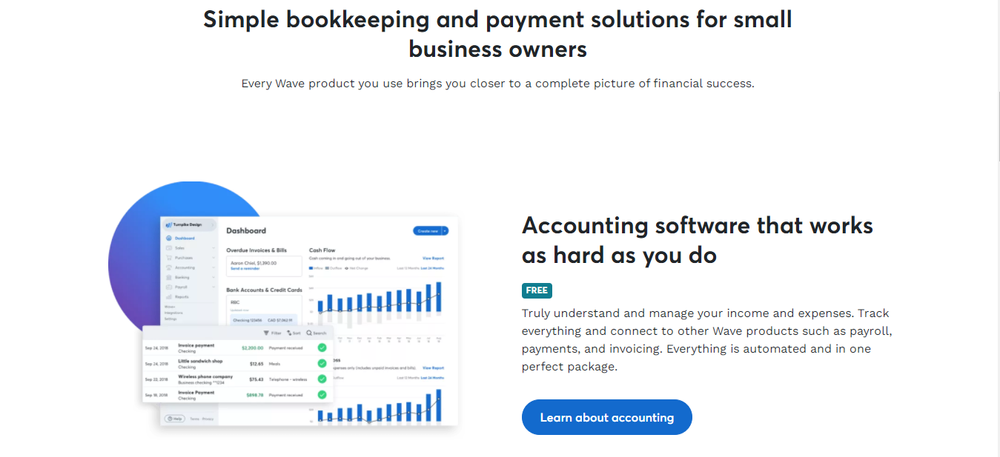 Although it doesn't offer as many resources as some other online invoice software, it takes care of your finances easily and efficiently. And the best part is, it's completely free. Wave offers free accounting and invoicing software and only charges users a small fee per payment made via its software.
Wave is a great choice for free invoicing software. It caters to small businesses, and it is a great choice if you're on a tight budget or just starting with your small business.
4. PayPal
There's no doubt that you've heard of PayPal already.
But did you know they also offer a free invoicing service for small businesses? PayPal's invoicing tool is free and is pretty no-frills. However, all you need is a PayPal account, and you can quickly and easily create and send an invoice and have your client send over the payment within minutes.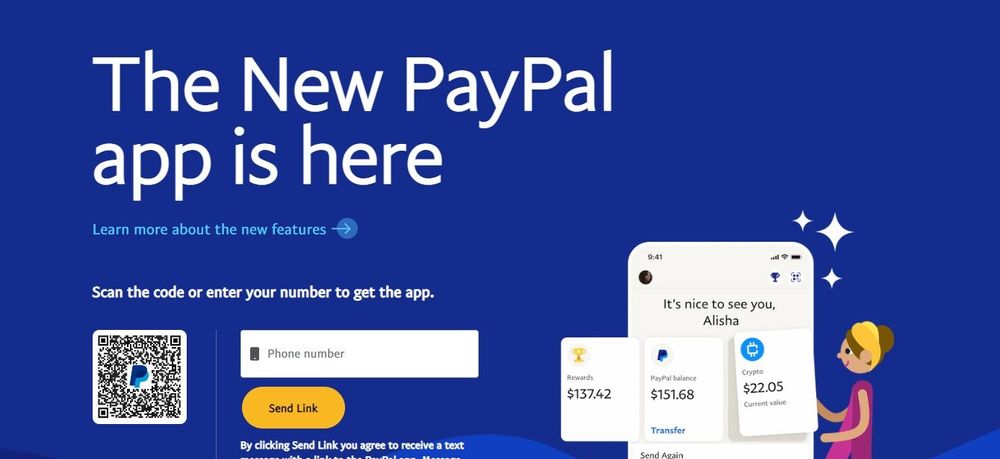 If you're looking for a free version of a simple invoice system, PayPal is a great option, especially if you're on a low budget or starting out with your freelancing or small business.
Another good feature is that it offers customizable invoice templates that you can add a logo to, so that you can add that professional touch.
5. Xero
Xero offers many tools for your business. It probably offers the most comprehensive set of tools, such as:
Ability to pay bills
Submit VAT returns online
Claim expenses and expense tracking
Receive card and bank payments online
Track projects
Manage your payroll
Capture data
Create and send invoices
Accounting in multiple currencies
Send quotes to prospective clients
And many more!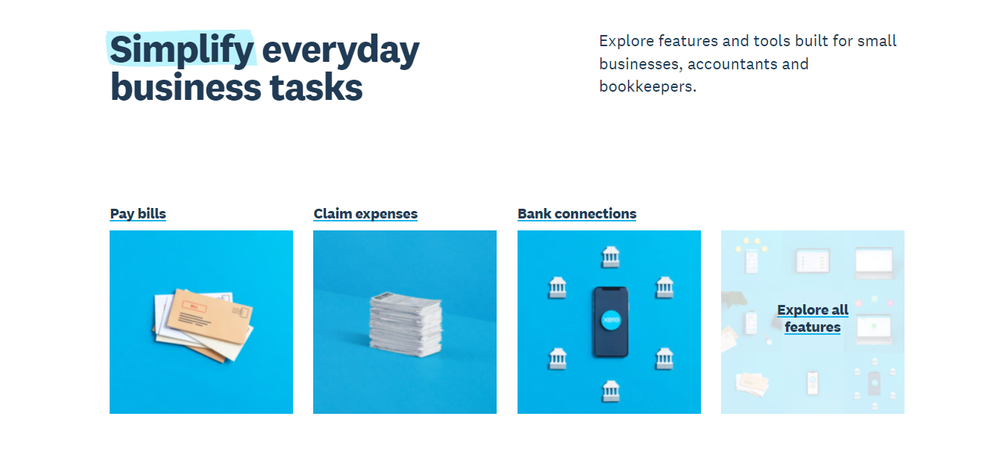 While some freelancers or small businesses may make use of these features, many tools would go unused since many freelancers are just looking for strong invoicing features.
Xero's payment plan reflects this and offers many of these features as optional add-ons. Xero offers a 30-day free trial, after which, you can choose from one of three payment plans ranging from $5.50-$31.
If you're after a basic bookkeeping app, with its cheapest plan, you can:
Send quotes and 20 invoices
Enter 5 bills
Reconcile bank transactions
Capture bills and receipts
Short-term cash flow and business snapshot
Xero is certainly a good tool for small and growing businesses, and the price is fair considering the range of resources it offers to its users.
6. QuickBooks
QuickBooks is one of the more prominent players in the world of invoice software for freelancers. There's a reason for its popularity, and its resources allow you to easily manage your business finances. With QuickBooks Online, you can access software to help you with:
Accounting software
Inventory management
Accept payments via multiple payment gateways
Send recurring invoices
Payroll
Time tracking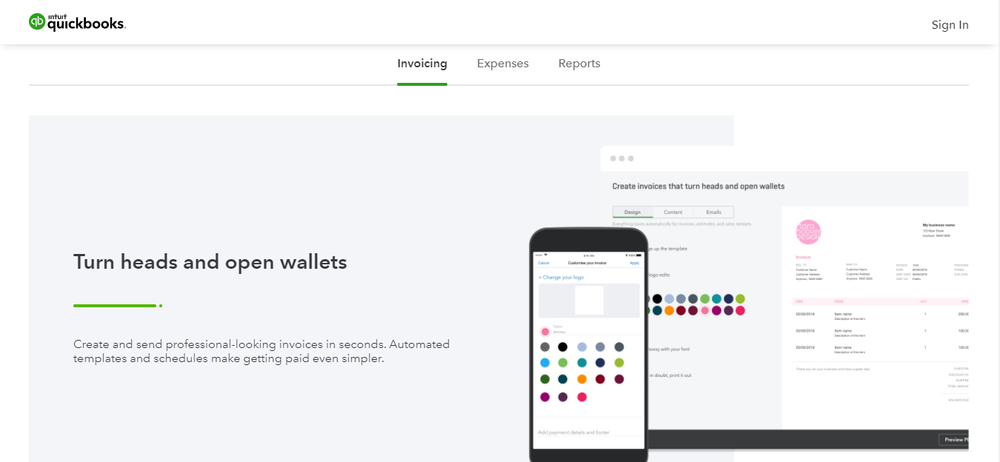 A unique feature that QuickBooks offers is free online consultations with a certified accountant. So QuickBooks is a great option for you if you're looking for software with strong accounting features.
QuickBooks also offers a free trial. Then you can choose one of four payment plans ranging from $12.50-$90 per month.
7. Zoho Books
Zoho is another freelancer software offering invoicing tools for small businesses. Zoho has great accounting software, and it keeps track of these things for you:
Receivables
Payables
Inventory
Banking
Time tracking
Contacts
Reports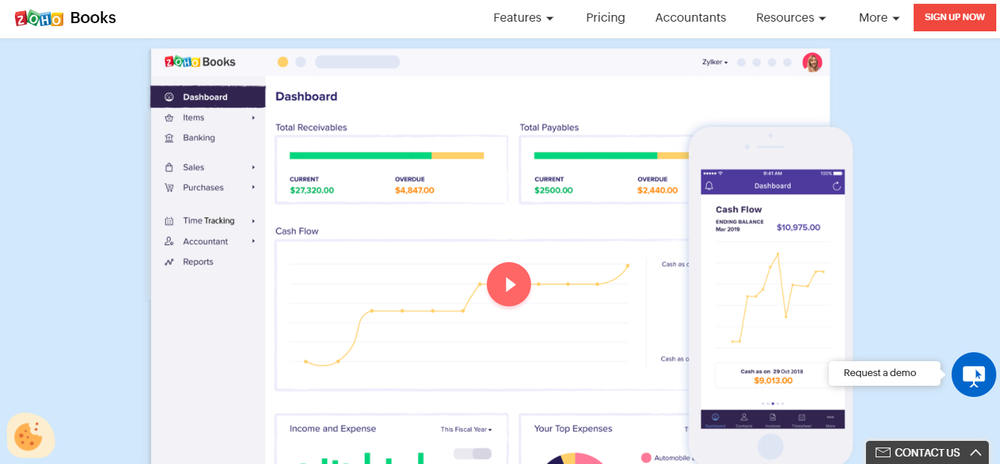 Zoho covers all the basics that you need in your invoicing and billing software. Again, it's a great option if the accounting features are what you're after, as it offers a full set of accounting tools that grow with your business.
The downside to Zoho is that it only offers a 14-day free trial, and it is on the pricier side of invoicing and billing software. It ranges from $20-$70 per month.
So, if you're on a budget, there are probably other options that are better suited to your needs.
8. Invoice2go
Invoice2go is an efficient online billing and invoicing option. With Invoice2go, you can do the following:
Create invoices
Track your expenses
Send estimates
Receive payments online
Bill your hours
Manage your time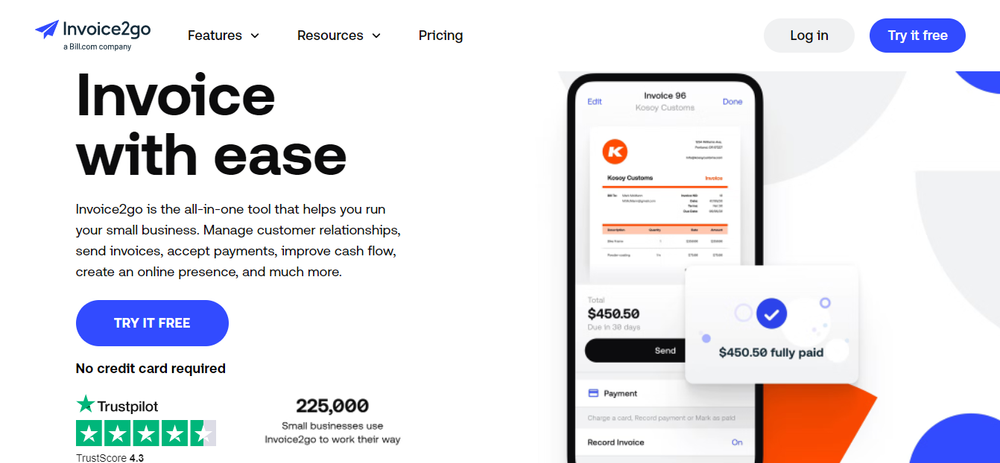 Invoice2go is a great choice if you need simple and easy-to-use invoicing without additional functions. It offers a 30-day free trial and three payment plans ranging from $5.99-$39.99.
Invoice2go also offers an online payment system that allows your business to accept credit cards online and doesn't charge transaction fees.
However, like many invoicing software solutions, the lower your price plan, the fewer invoices you can create. The premium version offers unlimited invoicing.
9. OneUp
OneUp is a cloud-based accounting and invoicing software for freelancers and small businesses. With OneUp, you can:
Create and send invoices
Synchronize with your bank and automate 95% of your accounting
Built-in email system to put it directly in your customer's inbox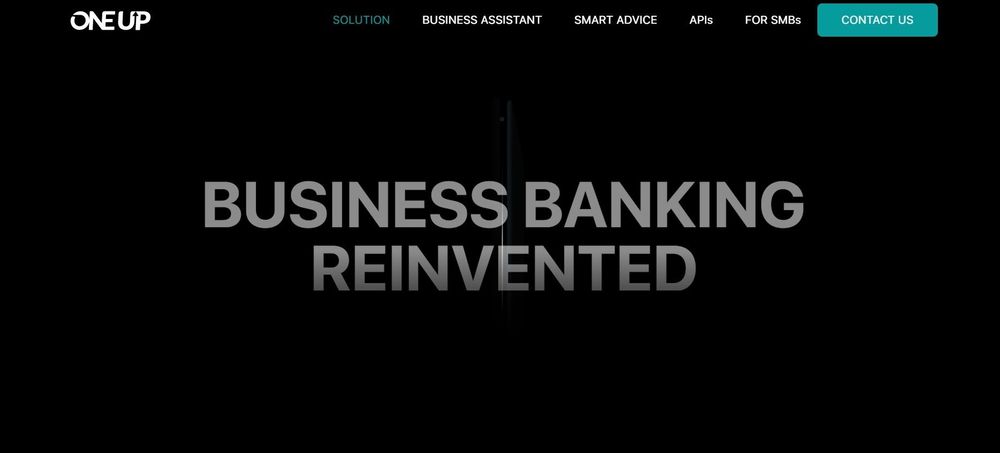 With OneUp, you can also create a quote, convert it into an invoice and send it to your client within minutes. OneUp offers a 30-day free trial and five payment options from $9-$169.
They really geared the higher price plan towards larger businesses, while the lower plan is a good option for sole freelancers.
10. Honeybook
Honeybook is a friendly and user-focused CRM for entrepreneurs and freelancers. Its main features allow you to:
Create invoices
Create proposals
Create contracts
Scheduling
Online Payments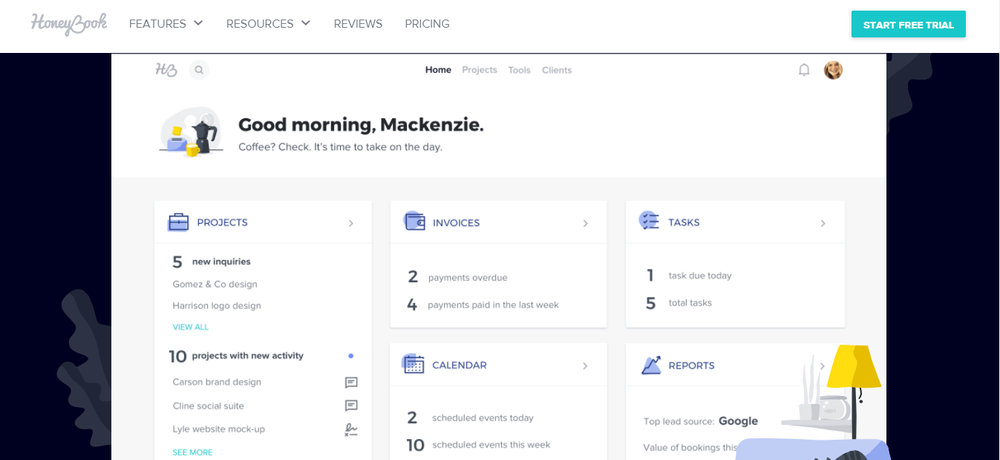 Honeybook offers a 30-day free trial, then the option of three payment plans, $9 or $39 a month for unlimited access. Alternatively, you can pay $390 for an annual plan.
At the outset, Honeybook has a very simple design, but it offers a pretty comprehensive invoicing solution and business management tool.
Honeybook's online payment system allows your business to accept credit card payments online and doesn't charge transaction fees.
The only downside is that it's a bit pricier than other similar tools, like Indy.
Summary
If you're a freelancer, then managing invoices for your freelance business is one of the most helpful things you can do for your cash flow. Getting paid consistently and on time reduces a lot of the frustration and financial anxiety freelancers face.
Here's a quick recap of what we've said:
Invoice tools help you manage your invoices quickly and accurately.
Customers pay faster when they have electronic payment options.
There are dozens of options on the market for you.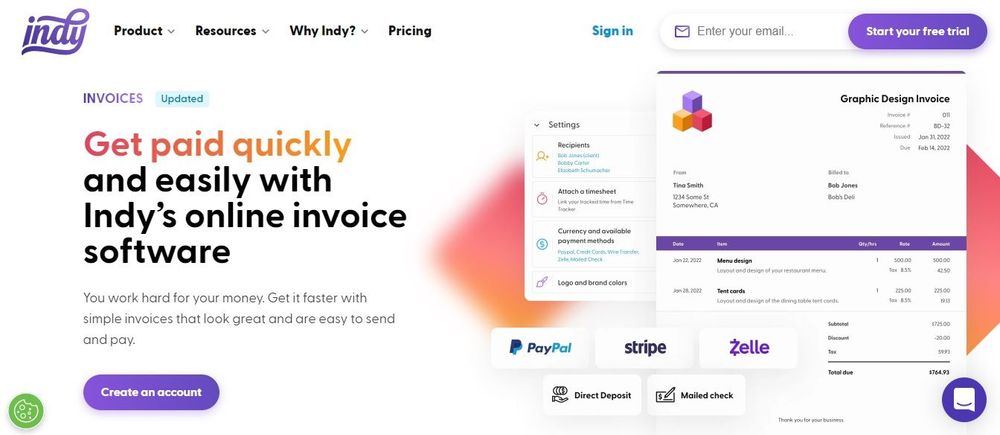 While there may be dozens of options, we think Indy's invoicing software is the best choice. It is very affordable, comes with other useful tools, and is intuitive to use. Try it out today!
FAQ
What is the easiest invoice software?
The choice of invoice software really depends on your company's workflow and accounting processes. While Wave is probably the best free invoice software, in our opinion, Indy is the easiest software to use.
The dashboard is really user-friendly, and it offers a great range of resources, like the ability to send unlimited invoices, customize templates, and track payments, and offers great project management tools for a small monthly subscription fee, so for us, Indy is the best invoicing software.
How do I make a simple invoice?
Making a simple invoice has never been easier for small business owners and freelancers. Simply choose which invoicing software you think will be the best for your business, set up an account, input your billables, and send it straight to your clients. It can literally be done in minutes!
How do small businesses keep track of invoices?
A business should use professional accounting software to keep track of its finances. A good program will be in the cloud and have a dashboard that shows the total number of paid and unpaid invoices, expenses, and profit for a company.
What are invoices used for in a business?
An invoice is a list of all the things you sold or did for a customer, the total amount owed, and how they can pay you for those things or services. You can send either electronic or paper bills. Invoices can be paid in full or in partial payments.
What is the difference between billing and invoicing?
Invoices and bills both show how much money is owed as part of a business transaction. However, invoices are made by businesses that provide services, while bills are sent to customers to be paid. Businesses send the invoice to the customer, who will pay the bill.