During the client journey, the intake process is one of the most critical elements. Intake forms for legal clients assist you in improving and standardizing this crucial early communication.
Below, we are going to take a look at how to write a law firm client intake form template.
What are client intake forms?
A company can use an intake form to determine what services it should provide based on all the relevant information. Intake forms online work the same way, but potential clients answer digitally rather than on paper.
Intake forms are available across various industries, including accounting and medical practices. In your lifetime, you've probably filled out a few forms.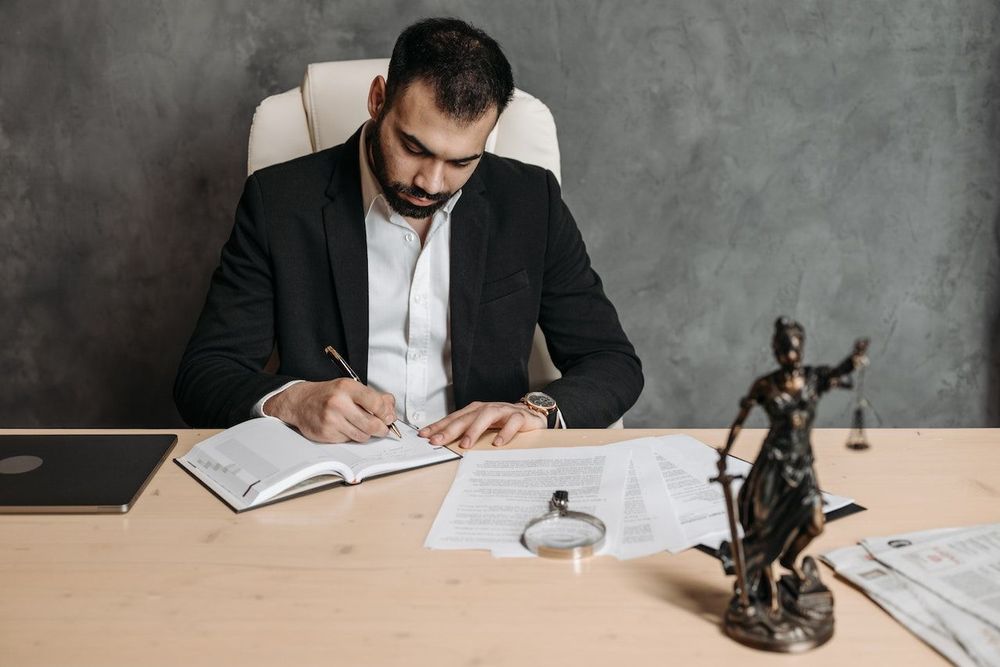 Why freelancers need an intake form
Besides putting all the project details in one place for clients, intake forms can help you match potential clients with your services. As a freelancer, it is important to understand client preferences, needs, and wants to determine if you are the right candidate.
Here are some other important reasons:
It speeds up the discovery phase of the client relationship and reduces email correspondence. Send one email to your client rather than 20 to get the necessary answers.
Setting up an intake form for clients and asking them questions is easy. A reliable reference will also be available to you on a hands-on basis.
Using a template for a legal client intake form for legal clients makes the client intake process more standardized, resulting in a more consistent client experience. Two-way communication with client intake (sending and receiving forms) can enhance your relationship with them.
A hassle-free process will make them feel comfortable using your services again. Starting a working relationship with a new client is an excellent opportunity to create a positive first impression.
In addition, it gives you the chance to build your reputation as a trustworthy and organized legal professional. Additionally, it can be a great chance for your company to build its brand.
How to write a law firm client intake form
A law firm client intake form should contain the following components:
Contact details
A client intake form is essential to attracting serious leads, which can later become paying customers.
As a result, the legal client intake form needs to be designed in such a way that it can distinguish between those prospective clients looking for information and those who are interested in becoming future clients.
The client intake form can be used as an initial consultation if the case is not too complex.
In preparing initial case facts and opening legal cases, the lawyer and the considered lawyer will need the information collected from both forms. This type of information includes the name, contact information, address, fax number, and a brief description of the case.
Case information
Legal client intake forms also contain information about the case. Information on the case might include information about the parties involved, employment status, and specifics.
There are many important details about this type of information, such as how the case is developed, if there is a conflict, obstacles the firm might encounter, and what the budget allows.
This information is useful for large law firms in screening candidates and directing them to the appropriate firm area. Depending on the information provided, a potential client may require a different type of legal representation. The client is referred to another law firm in such situations.
Referral information
A legal client intake form is an excellent way to learn about a company's current client base or the process by which new clients are acquired. Most leads will not become paying clients, but your client intake can include a reference section to take advantage of that.
Having this information will help you understand how the lead came your way. What brought the client to your firm for legal services? For example, referrals from family and friends, social media, marketing content, an internet search, or paid advertisements?
If you are getting the same referral source, it helps you try and improve that source to gain even more clients.
Retainer agreements
Although retainer agreements can be easily created with a client intake form template, new clients require names and other information changes. The client must agree to this as part of the client intake process and be aware of the implications of retaining the service.
A retainer agreement can discuss clear expectations, procedures, and policies. The browser and internet device software allows you to replace all the essential pieces of information when needed and can simplify the process of creating legal retainer agreements.
Fees for legal services
A transparent fee structure on the client intake will benefit not only your clients but you as well. Your clients will gain more trust since you provide excellent customer service. There is always a preference among clients for a smooth and seamless payment process.
There should be information in the legal client intake form regarding fees, payment plans, the forms of payment, whether it's possible to translate fees to lower amounts, and other relevant information.
Clients need to know what they are looking at for costs related to the services before they sign up.
Follow-up appointments
As a follow-up to the intake process, scheduling a follow-up meeting to discuss the case further is important. Communicating all the details is essential at the beginning so that clients do not seek additional legal advice.
Using the right tools will make scheduling a follow-up appointment hassle-free and allow you to save time.
Conclusion
The intake client form is only one step of the process, but it's perhaps the most crucial. With a legal client intake form, you provide your clients with a great first impression.
A legal client intake form is easy to create. Using tools like Indy to create intake forms will help you with repeat business. With Indy, you can build client intake forms by adding headlines, questionnaires, and other elements with drag-and-drop ease, and integrate forms right into your website.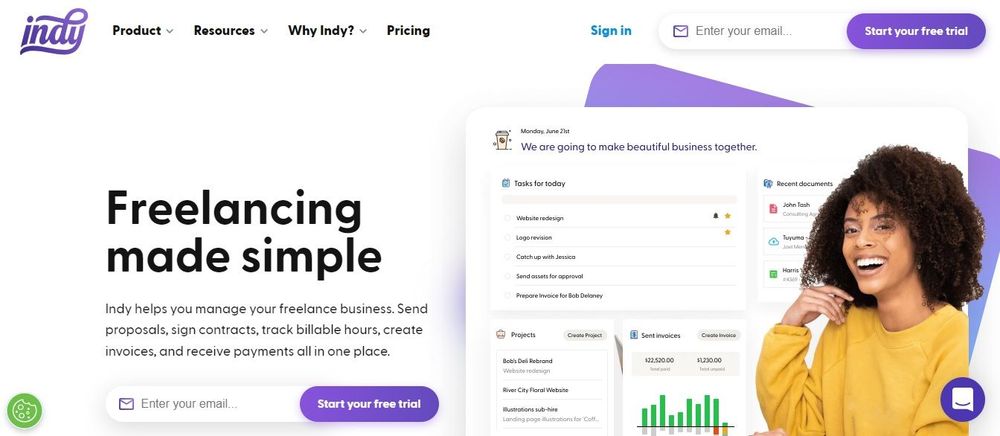 Take advantage of Indy's Forms tool for creating your law firm client intake form template from scratch. Gain repeat business, and let Indy provide enhanced functionality in every area of your business—from creating forms to task management to invoicing.