It may have gone unrealized, but intake forms are an essential part of your business. One major reason is that by using intake forms, you understand your clients better. It is a business solution form that allows you to keep your workflow consistent and saves your time.
The lack of client intake forms or a poorly made form can affect your leads and harm your business. Here, we shall talk about what are intake forms and how to make one, with the help of step-by-step guidelines.
What is meant by a Client Intake Form?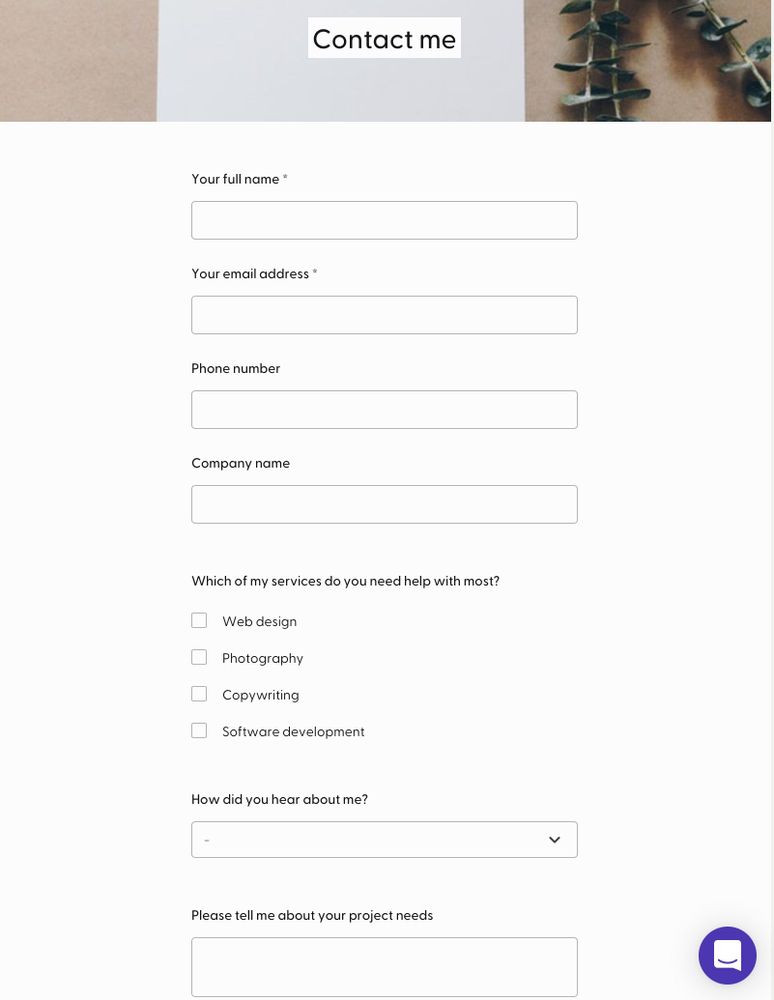 Intake form templates are not just normal contact forms because they help you know the needs of your prospective clients and whether your business can attend to them or not. A form enables you to collect details of your prospective client before the initial meeting.
Hence, you should collect the right and accurate details, not leaving even the most basic data such as name, email address, and phone number. Also, find out if the client's demands fit with what you offer.
An intake form offers an amazing chance for businesses to ask questions from their clients and understand their requisitions better. With the collected data, you can channelize your efforts in the desired direction and improve your work.
How to create a Client Intake Form?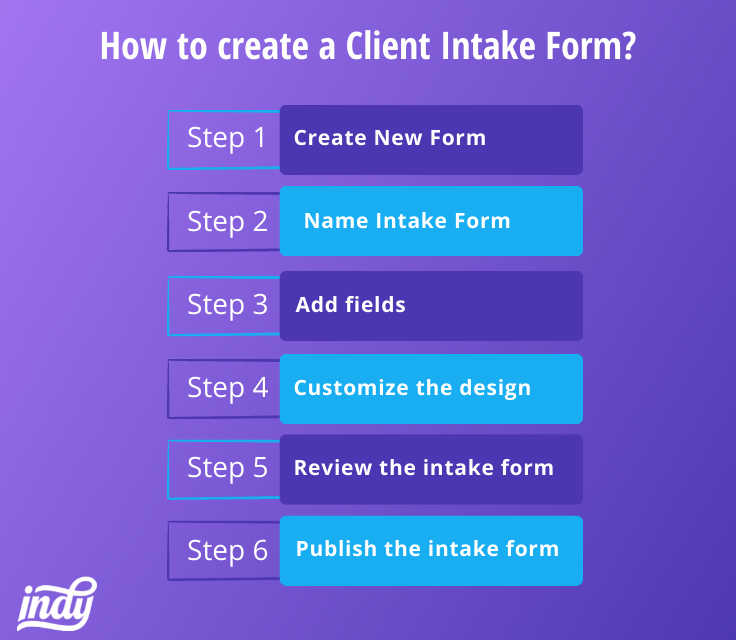 To create a great intake form, first and foremost, you should sign up for a form creator. Once you sign up, you can choose a feasible client intake form template available on the website. Click on the selected intake form template and start editing in the dashboard.
Step 1: Open Create New Form
The "Create New Form" button is placed on the dashboard. Just click on it and commence building your intake form.
Step 2: Choose whether you want to start from scratch or wish to use a free client intake form template
Yes, you can select the related client intake form template from the wide number of options available or start building your form from scratch using the available tools.
Step 3: Give your intake form a name
It is the primary step. You have to name your intake forms to enjoy organized editing on the dashboard and easily search for your intake form at any time.
Step 4: Drag and drop the needed fields on the intake form
Using a drag and drop system is easy and intuitive. Just pick the elements you want to build a customized intake form.
You can add as many fields as you want and personalize the form with the appropriate questions, as per your goals.
Step 5: Add fields related to your business
Every business will have a different set of questions and fields. So, pay attention to your client's business and add the right number of sections in the correct proportion.
Always keep the questions, 'self-explanatory' so that your client knows what you are asking them. It should be a clear intake form for both you and your client.
Step 6: Format every field
You have many questions to ask your new clients in an intake form. However, you should decide whether the respective fields will be dropdown, checkbox, or subjective.
Step 7: Customize the design of the intake form
You have to do it when adding your business logo and colors. Customize it according to your brand image. If you have pictured your intake form before, make sure you change it until it satisfies your imagination.
Step 8: Review the intake form
Lastly, check how the form looks. Does it have all the questions you require? Have you asked for the contact details properly? Is the form easy and direct?
While reviewing your intake form, also check for spellings, any fields skipped, etc. Make sure it is the best client intake form your client has seen till now. Preview it to know how it looks on different devices.
Step 9: Link your data
Integrate the client intake form with other tools. There is an "Integrations" tab to do it.
You can also add other functionalities to your form and link it to services like Google Drive and Calendar and add more resources to it.
Step 10: Save and publish the intake form
Now that you have added all the required fields and tools and reviewed your form, you can click "Save and Publish" to embed it on your site.
Building an appropriate and complete form will help you generate leads for your business and convert them to loyal clients.
Who should use Client Intake Forms?
When you offer any service, or your business relies on customers or patients, you can use potential client intake forms. It is useful for:
Digital agencies such as marketing, web designing, graphic designing, etc.
Medical practice includes medical specialists, dentists, mental health history, physiotherapists, and more.
Wellness firms such as spas and gyms
Law firm
Real estate firms
Accounting companies
What should an intake form include?
The questions to ask your prospective clients depends on your niche and the kind of business you do. If you are from a medical field or a legal firm, you need your client's data and contact information. You may also require the client's physician's medical diagnosis and other confidential information. For this, you need a patient intake form template.
If you are an owner of a real estate company, you should add questions like the type of property your clients prefer, their budget, their aim, etc., which will help you better suggest projects. For this, you need a simple client intake form to collect client information.
Some details that you should include are:
Your client's name, surname, residential address, and contact details
Information about their company and brand
Budget of your client
Requirements of your clients, goals, and expectations
Facts on client's history
When the intake form is created, make sure you add details about your company. You should also add your contact information and any instructions needed about how to fill the available form.
Basic Information
Date the form is being filled on
Your complete name
Your company's name
URL of your company's website
Industry, your company, works in
Working days
Contact Details
Primary contact information
Email Address
Preferrable contact details
The physical address of the company
Birthdate
Project Overview
Description of the project you want to do with our company
Any additional requirements
Additional Details
Are you an old customer
Any references
What is the Client Intake Process?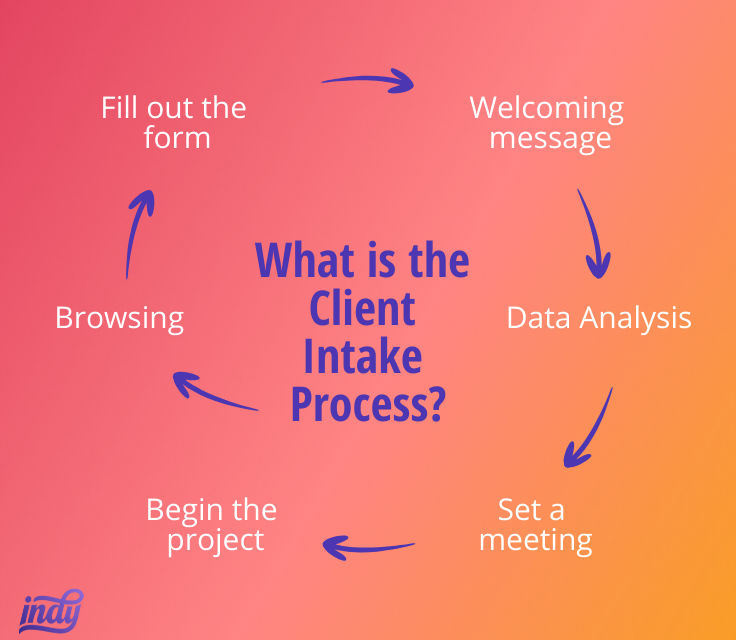 The intake form is the first contact information a prospective client shares with you. This is why you should be extra-cautious when building it:
Here is the step-by-step format of a client intake process:
Imagine someone searching for a legal service provider, and that person comes to your website. This is the primary step of the intake process.
If the form is missing from your website or if you have a very simple intake form, the person will either switch to another search result or provide you with basic information that will take you nowhere.
On the contrary, if you have a clean, simple, and intuitive form, your prospective client will ensure that you want to do serious business.
Then, you can collect the required information before setting up a meeting.
Make sure your leads feel welcomed to your services.
Check all the details provided to you to ensure you can meet their requirements and expectations.
Set a face-to-face or on-call meeting to discuss the needs of your prospective clients.
Now that everything is set, from collecting the data to the discussion of services, you can work confidently with your new leads.
In all, an intake form helps you do your job better and aids you in collecting all the required details of your client.
Formats to Consider to Create Client Intake Forms
Client intake forms are available in a word document, PDF, and spreadsheet format. If you choose a Microsoft Word Document format, the service provider will offer simple use to their clients. However, a PDF format is selected for additional security and efficiency. Lastly, an excel format is beneficial for automatic calculations.
Client Intake Form in DOC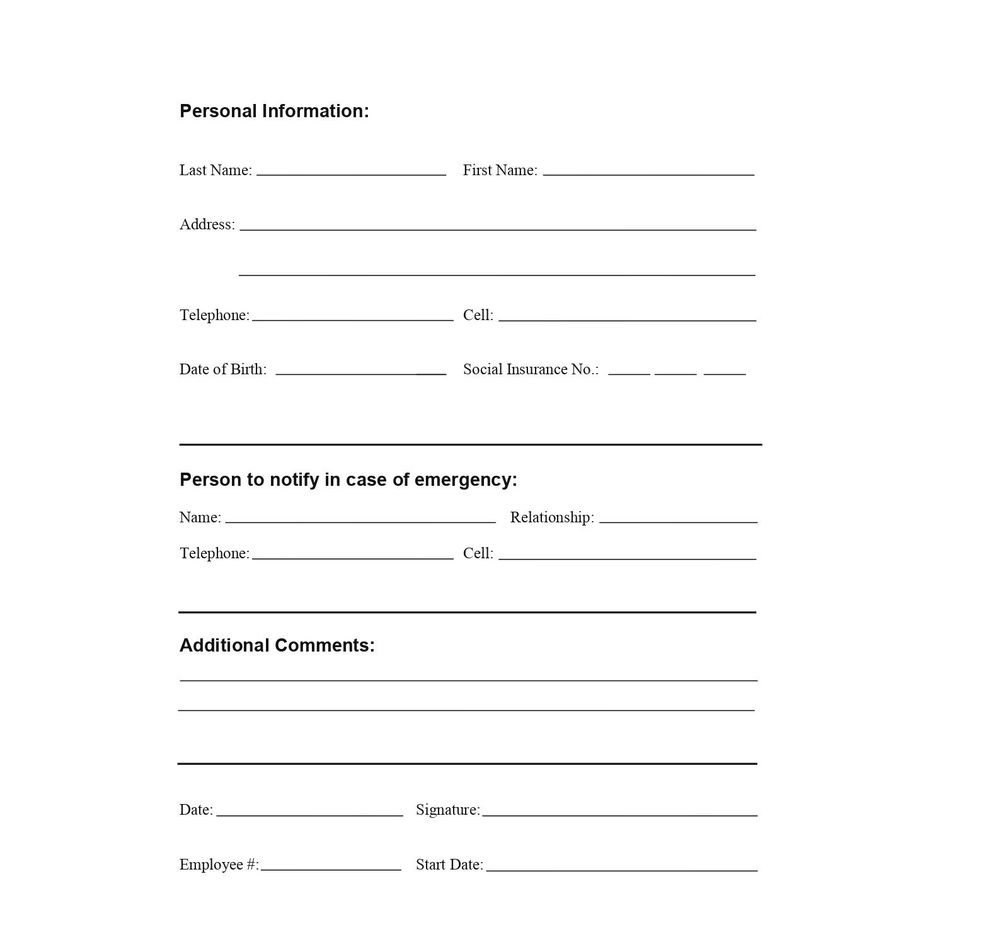 Tips to Create a Client Intake Form
Find out what your client needs
Getting an idea of what your client wants is the major point of creating an intake form. A good intake form asks relevant questions to the clients and their needs. Make sure your form is objective, detailed, and precise.
Customize the form with your branding
Add your company logo, colors, and typography to build trust in your brands. It will help people associate with your company, better.
Be transparent and objective
Keep your intake form simple to understand and answer. You have to deal with different types of people. So, don't make it complicated.
Always include an emergency contact detail segment
Whether you are a healthcare service provider or a legal firm, the emergency contact number is important.
Allot a section for client's history
This section is important for you to know the client's issues. It can include a patient's history if you are a healthcare service provider or their employment history if you are a job-providing company.
Add an area for the client's comments and queries
According to your niche, the form should have a questionnaire section for your prospective customers. The company should only concentrate on what's essential for consultancy. The area will help the customer state their concerns and know the way the business will address their problem.
Mention an agreement
You can include various kinds of agreements in an intake form. It can be a consent agreement or a confidential agreement. Also, make sure you offer some space where the client can make their signature.
Benefits of using a Client Intake Form for your Business
Finding the right clients for your business
Asking prospective clients to fill an intake form will help you find the right customers for your venture. It filters out anyone who isn't suitable to work with you.
Offer high-quality service and show your professionalism
The more you know about your customers, the better your work relationship will be. Having all the information will help you serve your clients experience amazing customer service.
Rather than going for limitless email exchanges to get complete information about your client, you can collect all the data in one place.
Plan your work appropriately
Once you have gathered all the information about your prospective client, you can offer a better quote or statement of work. Your client will appreciate your plan of work as you will appropriately meet their expectations.
Wrapping up
When you commence searching for an intake form as per your company, ensure you customize it according to your business requirements and needs. And while making it according to your business, make sure you consider the tips given above, as they will benefit both you and your users.