Running a business involves taking on several complicated projects and tasks that need to be completed within a defined deadline and limited resources.
These tasks and projects are usually quite complex and require you to effectively manage your time and resources, which project managers generally accomplish using project management software.
Project management prioritizes the completion of projects by breaking them down into simpler, more manageable tasks – a process known as task management.
In this blog post, we'll look at both task management and project management, how they're used in similar contexts, and how both can lead to a project's successful completion.
But before we do that, it is vital to understand the difference between a project and a task.
What is the difference between a project and a task?
Projects are a series of tasks that need to be carried out to achieve a specific goal. They have a clear or defined beginning and end date, usually consisting of particular milestones.
On the contrary, tasks are single units of work that may also have deadlines. A task is usually assigned to a single person.
A project can extend over longer time periods and is the responsibility of more than one person, while a task is generally concluded within a few days or weeks.
To become a successful project manager, you need to learn how to collectively manage projects and tasks.
Task management vs. project management
The terms project management and task management are often used interchangeably; however, both management systems have different purposes.
Task management can be defined as the process of tracking and monitoring individual tasks using available resources like Gantt charts and task management tools across a project life-cycle.
In comparison, project management can be described as the process of using project management tools to plan and organize a project.
Task management features
Making timely decisions to ensure each individual task is completed efficiently by accommodating any changes that may arise in real-time.
Managing critical aspects of individual tasks such as budgeting, time tracking, defining task descriptions, recurrence, etc.
Moving files from Google Drive to a project management software
Creating project reports at the end of the project life-cycle.
For example, task management can be as simple as tracking a single task to as complicated as creating a Gantt chart using a project management tool for visually tracking a project.
Task management vs. project management software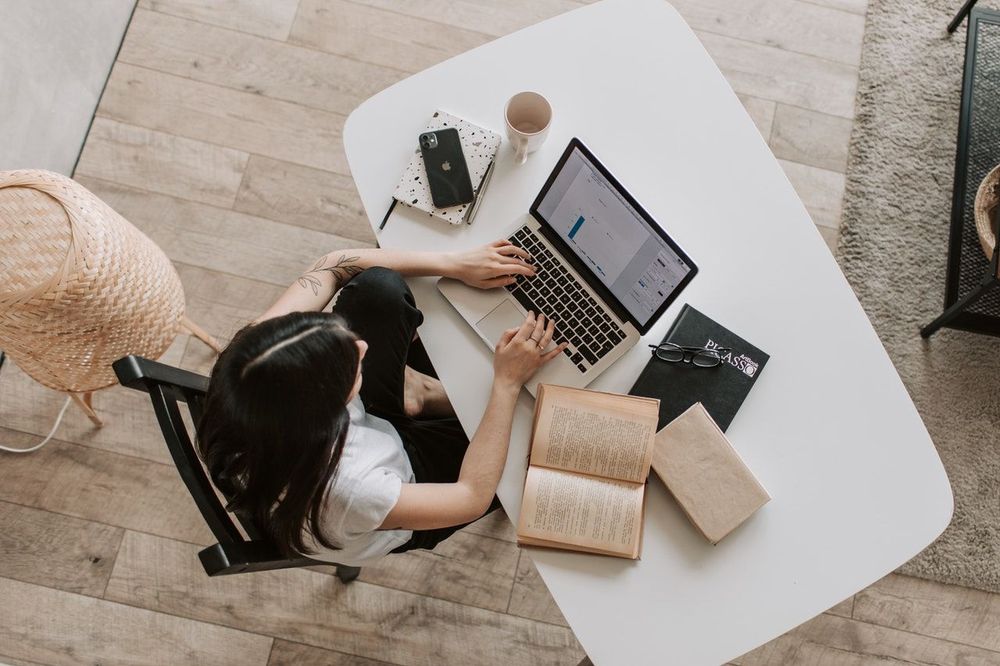 Task management software is used to manage tasks, track dependencies, schedule one-off tasks, other tasks, etc. In contrast, project management software is used for project planning, tracking and scheduling tasks, and resource allocation.
Furthermore, task management software offers managers a way to keep an eye on project progress from beginning to end.
In contrast, project management software allows them to schedule and allocate projects to teams, prioritize task dependencies, perform task creation, and manage tasks and different projects simultaneously.
Why is task management important in project management?
Managing tasks is not easy, but it is an important step that leads to project completion. Task management can improve team productivity by facilitating fruitful collaboration among team members. When multiple people are undertaking a project, it is important to have smooth communication within the team.
Project managers undertake task management to track the work of each member. For example, if a team member is overburdened, the project manager can redirect some tasks to another member so that no deadlines are missed. This can strengthen teamwork and the spirit of collaboration, leading to better results.
Furthermore, planning resources and time tracking is essential for project management and task management interchangeably.
Systematically completing individual tasks requires careful planning and allocation of resources, which is why a project manager requires the right tools to assist them in the project management process.
What are the four elements of task management?
Managing tasks is a rigorous process and has certain key elements that ensure a good workflow.
There are four major elements that you must keep in mind for effective task management:
1.Classify
The classification element involves determining multiple tasks and defining what type of work needs to be done. It helps team members understand their duties and helps them develop a plan of action.
2.Target
The target element involves setting targets to plan project milestones. It also helps measure progress with specific metrics to assess whether team members are meeting expectations.
3.Collaborate
The collaboration element involves deciding how tasks are to be divided among the team and that workloads are balanced.
4.Track compliance
The track compliance element involves monitoring the work history for each task and understanding underlying issues. It also involves ways to improve and correct processes and prevent any overdue tasks.
Task, activity, and process: the difference
Within project management, the definitions of tasks and processes can often be confused as they are usually dependent on the task's context, scope, duration, and intent.
Task
A task is a single piece or component of work to be done. It has a smaller scope and is a segment of a project; thus, it is aligned to the project's objectives.
Process
A process involves a series of tasks to achieve a goal. It usually has a broader scope of accomplishment.
Processes take much longer to be completed and are aligned with the company's overall goals.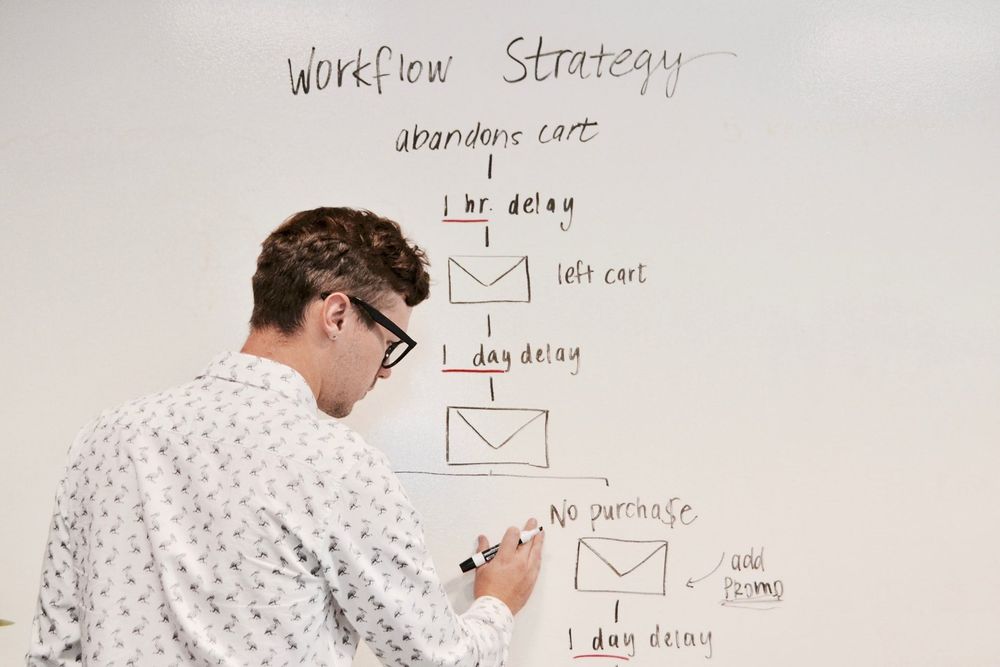 Activity
Activities are typically continuous actions that do not have deadlines. They can be purposeful or non-purposeful.
What is the difference between a task and an activity?
The difference between a task and an activity is that an activity is any action with or without any purpose, while a task is usually some work associated with a specific purpose.
Defining tasks within a project
In project management, defining specific tasks related to the larger goal is a necessary step. Any project, big or small, involves a series of steps. Defining these steps can bring you closer to your goal.
Three ways to go about this process:
Breaking down the project into phases
Dividing it into categories
Separating it into parts.
For example, you can divide the project into multiple phases, such as planning, development, and implementation, and define certain tasks related to each phase. Or you can break down the project into categories of work such as catering, photography, hosting, etc.
Are all projects the same?
Not every project is the same, and the way you can define tasks within each project is usually up to the project manager and what project management tools they are using.
The right project management software can help customize project breakdowns into multiple independent tasks to suit individual needs.
Dividing a project into individual tasks involves three steps:
Identifying the tasks
Looking at task dependencies
Setting milestones.
Task management platforms can provide managers with the right task management capabilities. It can help them create tasks, organize them, track their progress, and report on them.
It also allows them to visualize their entire project in real-time in one place.
Work management vs. project management
If you are wondering when to use work management versus project management, think of it in this way. If it involves coordinating multiple projects, it must be project management. On the contrary, if you are coordinating your day-to-day tasks, you are thinking of work management.
Project management involves applying knowledge, skills, and techniques to fulfill project requirements. While work management involves streamlining important business processes and activities to improve performance and achieve clear outcomes.
Moreover, project management systems are often too rigid to be adapted outside of projects. Work management platforms are usually more flexible and are more suited to companies where there are a lot of repetitive and independent tasks to support.
What exactly is work management?
All projects are "work," yet not all work is a "project." A project is an undertaking that has specific end dates, produces clear outcomes, and has certain defined constraints. Everything else can be considered work.
For example, responding to daily emails, communicating with co-workers, and managing low-effort ad hoc requests, can be classified as work.
These activities are not done as part of a project, but they still need to be managed. And managing these is, ironically, a lot of work.
Is time management a part of project management?
In the above examples, we have mentioned time management multiple times. One of the six significant functions of PM includes time management. You will find time management tools in most project management software as well.
Time management involves managing time spent on project tasks and activities to ensure sufficient progress is made. Good time management requires effective planning, scheduling, tracking, and controlling all tasks.
What is a deadline?
If you are starting a complex or simple new project, it most probably will have a defined end date. To meet this deadline, it is important to create a schedule and manage time for each activity within the project.
If you are working with a creative team, you must assign each team member due dates for their work. Or you can create to-do lists that can help you maintain a good schedule.
Time management for successful project management
So, time management is a crucial part of project management and can make a big difference in your team's productivity.
After all, if you don't manage projects efficiently or complete them in time, your business will lose credibility and experience a decrease in return on investment.
Types of time management
Time is always a constraint, and most people feel like they don't have enough of it. Thus, it is vital for project managers to think of managing time for effective project management.
There are several types and tools of time management, including:
1.Planning and prioritizing
A common saying is that you have more time when you manage it well. Companies attempting to complete multiple projects at once may find merit in this statement.
Planning and prioritizing tasks can be done through tools such as creating backlogs and work schedules that correspond to the targets of each project.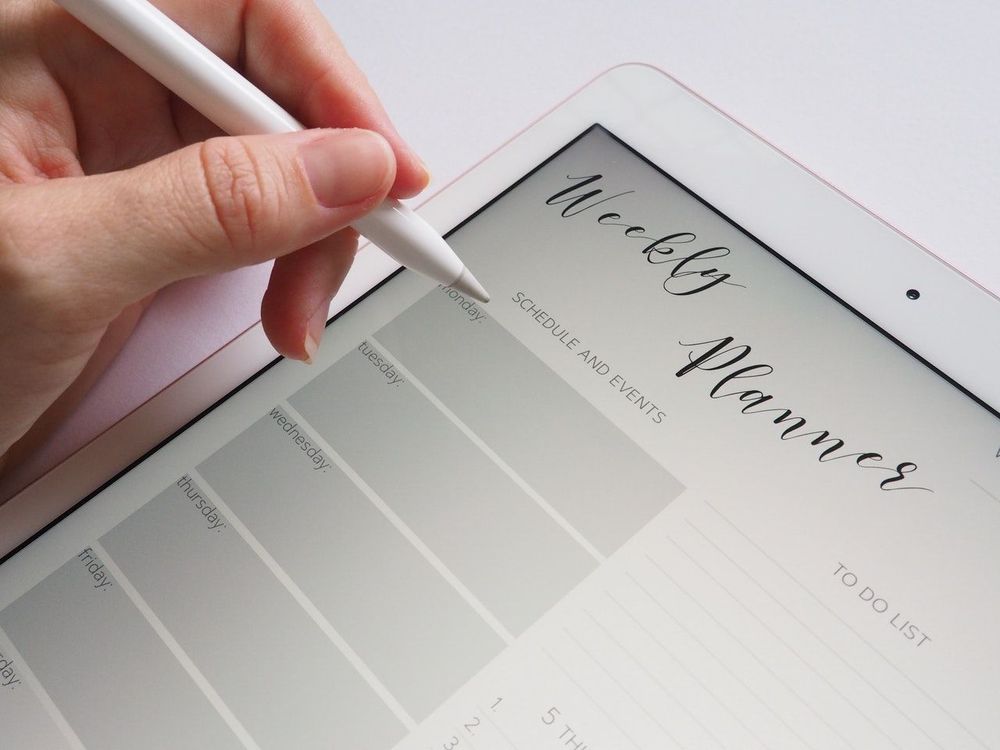 2.Boosting productivity
Another type of management is using techniques to improve teams' productivity to perform more work in less time. This can involve using task management software, which helps complete tasks better and faster.
For example, an interior designer can select a task management platform that simplifies drawing floor plans to improve efficiency and productivity.
3.Automation
Using automation technology like AI can also quicken business processes. Certain task management software can automate tasks, so time is saved and directed towards more important activities.
From a task to a finished project
Running a business involves numerous processes and projects that need to be completed side by side.
It involves planning schedules, defining tasks, sequencing activities, allocating resources, and managing time. A lot can be done to make tasks more manageable and lead to finished projects.
Whether it is unscheduled work, a defined daily task, a process milestone, or an approaching end date, the bottom line is that project management can be very complicated. It needs to be done efficiently to achieve what you are aiming for.
The best project management software will take care of all these factors and ensure your work is task-driven and focused so you can take on the next project easily.
Indy makes project management simple with our all-in-one tool suite - from sending proposals, signing new contracts, tracking hours and invoices, as well as receiving payments - you can do it all in one place.