Most people who learn photography don't use their talent to earn money. Photography is an art form, and the attraction is not in its earning perspective but in the person's desire to do something artistic, creative, and worthwhile. Though some creatives don't place too much importance on the money, it is surely worth consideration.
Whether you take pictures as a hobby or a career, here are some ways to make money as a photographer.
1.Sell prints online
Those great at clicking pictures always have amazing photos in their portfolio. Their professional pictures are so good that people want to purchase them! So, why not sell prints online?
The simplest way to sell photos online is through a third party. They perform the paperwork, legwork, order processing, and send out the prints in exchange for a commission. You need to go through your best photos immediately, upload them on a website, and start earning money by selling prints.
Etsy is a great platform to sell your prints. The website provides sellers with a platform to sell products. Every listing is just $ 0.25, so it is an affordable manner to sell. You have to print your image, list it on the website, and then send the print to the purchaser. In case of refunds or complaints, you will have to handle the situation.
The next method of selling prints is to print them on your own and sell them through stores.
For instance, you have clicked quite a few pictures of a particular location. Now, you can approach a store, cafe, or bar to come to an arrangement to showcase and sell your photos. All you need to do is print them and share a commission percentage. They sell your artwork and pay you money. The least you can gain from this situation is that your artwork will be displayed to hundreds of people. So, start selling prints now!
2.Put your travel photography stories on sale
Do you like traveling and photography? Well, you can earn money doing both!
There is a big demand for original content. Clients from offline and online magazines and newspapers consistently search for original content. This means you can earn money by selling your travel photos, such as images and videos showcasing tourist attractions, famous destinations, or landscape shots.
If you have good writing skills, you can offer a full package that includes an article with photos. You have to create a good story using the article and photos, so it is important to use your photography skills to click good pictures that have a story to tell.
It is not just newspapers and magazines that are dying to get such stories; travel companies, airlines, and tour operations are also ready to buy them at a great price.
Often you will notice that the more you work with a client, the more opportunities open for you in this field.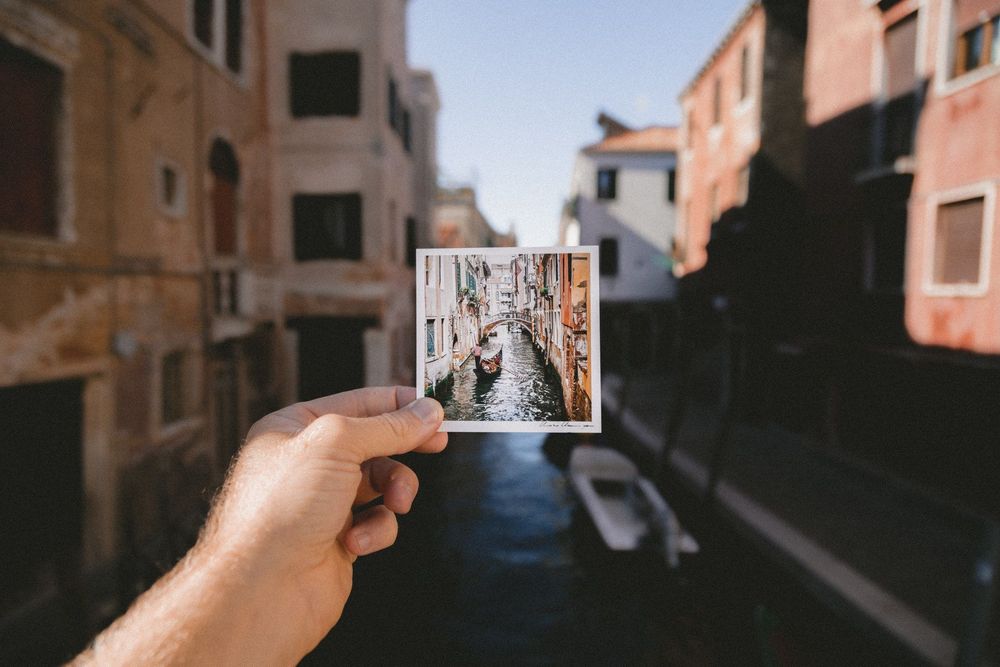 3.Teach photography
You can earn money as a photographer by sharing your photography abilities and knowledge. However, being a fantastic photographer doesn't make you a great teacher. Hence, make sure you are great at both. Before choosing this path, ask yourself if you are suitable for it! You can apply as a photography tutor on different online platforms if you get a yes in reply.
Tips to help you begin:
Watch photography classes from professional teachers: Look for a photography topic on the platform and go through it to get an idea of how a particular topic is taught.
Enhance your portfolio and social media appearance: Aspiring photographers will want to go through your work before subscribing to your class. Ensure you update your own website and social media profiles and make them look convincing.
Make alluring preview videos: Your prospective students will watch your preview videos before taking the course. Ensure you offer them valuable information, but do not give too much information and leave them 'wanting more'!
Share your side of the lessons: Do not just teach photography, in general terms; Choose a specialist field. If you are good at technical photography, you can develop a great career as a photography teacher.
As a photography teacher, how much can you earn by sharing your picture-clicking skills?
The top 10 tutors at Udemy are estimated to earn $17 million in a year, and on SkillShare, teachers earn more than $30K every year. Obviously, the numbers are tough to reach for a novice teacher, but you can expect an income between $100 and $10000 right from your first lesson.
Photography includes a lot of consistent learning, and while teaching your students, you can sharpen your skills. Good quality courses pay you well.
1.Make a photo book
A not-so-popular way to make money with photography is to create a photo book. You may already have several galleries online, but photo books enjoy higher superiority over online galleries.
Photo books provide several customization options. Dissimilar to a photo album, you can personalize a photo book the way you want. You have the luxury of adding text and frames and organizing your image collection according to your preference. If you are highly skilled, you can create one photo book in an hour. You can also purchase photo books online and customize them.
Photo books are affordable; printing several pictures and purchasing a good album is expensive. Many photo book services can give you these services at as little as $10.
It also works as an amazing gift option for people who want to preserve their memories in one place.
They are great for sharing with clients. Many photographers like sharing their portfolios in photo books as it helps them avoid internet-related problems and offers a more professional look.
There are several ways to create a photo book. You don't need to spend weeks in photo editing or compilation on your laptop. There are websites where designers will create your photo book in just a few days. All you need to do is upload your pictures and share your vision.
However, it is suggested to select a particular theme for your photobook. It will make the photobook more interesting and alluring. You can pick one theme for the whole book or choose different themes for different book pages.
After you have chosen a theme, you should begin with selecting the photos. Try avoiding too many pictures of the same type. Pick photos with different poses, angles, and lights to give a diverse feel to your photobook.
Choose vibrant pictures over dark ones. It is also good to skip grainy images as they appear unappealing after getting printed. Similarly, it would help if you also avoided too much sharpness or contrast as it damages the picture.
When selecting your photo's resolution, always keep them as large as possible. Most photography websites usually have a minimum and maximum resolution size limit. If you choose full-resolution photos, they will look better after being printed.
2.Sell photographs in galleries
Selling images in local galleries is an enticing option to earn money. But, first, you should know what types of pictures sell. Pictures that mesmerize people, places of attractions, and nice scenic views are bound to sell. International tourist attractions, known landscapes, and portraits of renowned people also make a great audience. However, they may not be very popular in the local market.
So, if you have people in your photos, they will not get many buyers. Photographs of cliched subjects make better money, for instance, an image of the Eiffel Tower or a boat in the middle of the sea. Though locals don't get allured by these pictures, tourists may love them.
Talking about a gallery booking, you should ask in person to get wall space for your photographs. A good idea to get your pictures featured in a gallery is to visit the gallery and speak to the organizer. Show them your work in person. You can carry around 10 of your best pictures.
If the gallery organizer decides to feature your photos, discuss the pricing with them. The pricing will depend on the situation. Some will give you a rent-based pricing model, while others will charge you for the number of days you use the space. Some take a percentage of your earnings. Hence, it is important to discuss the pricing and reach a conclusion before exhibiting your photographs.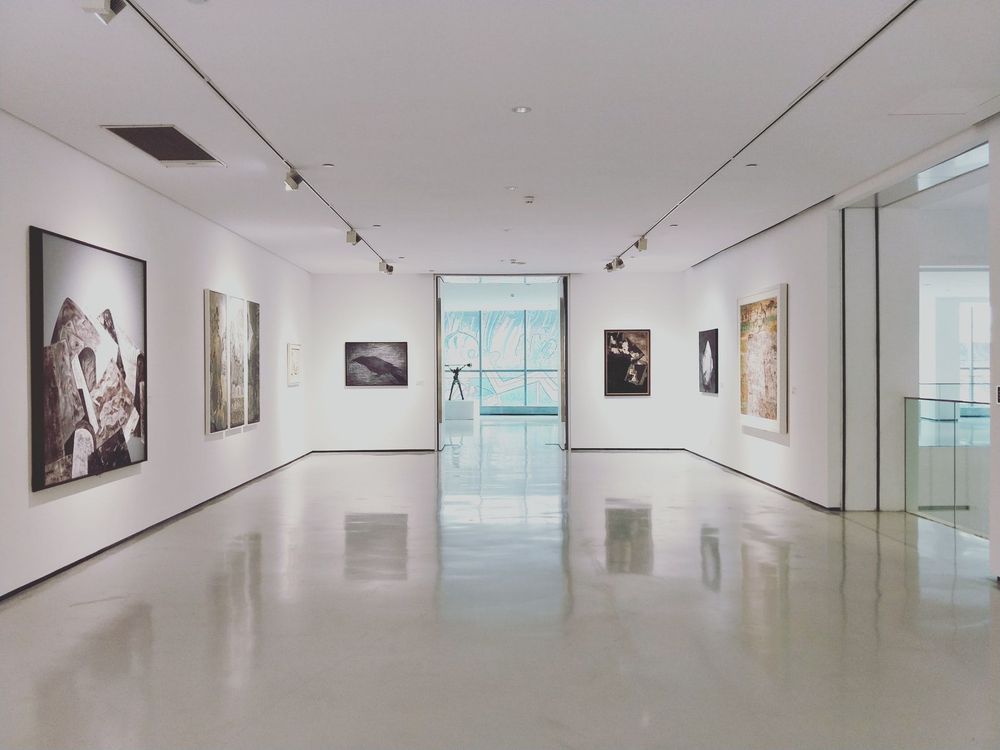 3.Sell on stock photography websites
You have probably heard about stock photography. So, how can you earn from stock photos?
You can wait for customers to find your pictures, or you can sell photos online by submitting them to different stock photography sites. Add relevant keywords to make it simpler for people to find your pictures.
There are many stock photography sites that look for stock photos. And, if your pictures match their requisitions, they will purchase them. Purchasing here means license. You can enjoy selling your photos again and again and make great revenue if you have developed a good portfolio.
The commissions of stock photo sites vary depending on the website. Some of the stock websites to consider are Shutterstock, BigStock, and iStock. These are some amazing platforms for stock photographers to showcase their abilities and earn big.
4.Go for club photography
This is a specific type of photography and is mentioned here for a reason. Renowned nightclubs have good connections with professional promoters. These promoters lookout for photos from their club during events, night shows, and functions. You can be a professional photographer to offer them that. To promote the club, promoters will buy these pictures from you and post them on social media platforms and news websites.
You will notice that most of the club photographers are in their 20s. So, you don't need too much experience in this field to acquire work. If you just want to enhance your photography portfolio, grab your camera and head to any nightclub.
And, the extra bonus with it is that you can enjoy many gigs for free. Take time out tonight to visit your local club, click a few pictures, and see how they turn out.
5.Opt for real estate photography
Another amazing way to make money is to work as a real estate photographer or interior designer photographer. Decide what kind of pictures you want to take and determine the local photography job pricing. Check out the samples related to real estate photography to get an idea of it.
You will have to create your package. It should involve a pricing sheet, a contract, and details of what will be included in the process to make the process smooth.
That's it! All you need to do is develop a network and look out for potential clients. Meero, Meetup, and Facebook communities are good options to look for local real estate occasions. You can also find connections at interior designers' events.
Irrespective of how many connections you build, do not ignore the importance of word-of-mouth. Make sure your friends, colleagues, and family know that you want to connect with potential clients. You can also develop a social media page specifically for real estate photography.
6.Work as a freelance photojournalist
Freelance photography works amazingly for local newspapers, online stores, media outlets, photo agencies, and travel magazines.
Your success will depend on the size and number of media outlets you work with and the experience you possess. For example, National Geographic needs a minimum experience of 5 years in photojournalism and a degree in photography.
However, freelance travel photography may give you great earning opportunities without any degree if your images are brilliant.
Tips for aspiring photographers:
Get your work published: Hiding your pictures for copyright issues will never get you noticed. Rather, you should pick reputable and legit websites, share your photos, and consistently update your portfolio.
Email editors: You should email the photo editors of local magazines or newspapers. Attach a few photos, briefly introduce yourself, and share your experience with the photos and why you shared them. If your pictures are good and showcase the current events, you will get their attention.
Contacts are essential for getting published: The networking process takes time. Hence, you should always keep your eyes open for mutual connections, LinkedIn networks, and events where you can develop contacts.
Never give up: If your first few attempts fail and your photos don't get accepted, take a breath. Keep pitching more people. Be patient, organized, and exhibit professionalism in all your emails.
Show your expertise in fields apart from photography: If you are a traveler, environmentalist, music lover, or human rights supporter, mention it! These specialized fields will bring value to your photography resume.
Follow renowned photojournalists on social media channels. Seek inspiration from their work and look out for networking opportunities.
1.Monetize your Instagram
Instagram is like a second portfolio for photographers. You need to ensure that your Instagram profile looks as great as your website. Share your Instagram profile handle while searching for prospective clients. Instagram works as a powerful platform to boost the sales of digital products, especially online photos. It may also help earn affiliate marketing income sources.
Once you have a substantial amount of followers, you can monetize your Instagram. If your photography skills are great, chances are you may be contacted by a few brands who would want to use your photography services to advertise their products.
2.Share your work on free photo websites
You don't need to go to premium stock sites to make money. It may sound incredible, but sharing your photos on free photo websites can bring an amazing boost to your photography business.
Here is the explanation:
While downloading a picture from a free photo website such as Unsplash, you will see a pop-up demanding to allow the contributor to gain exposure by giving acknowledgment.
While downloading a picture from Pexels, you will notice a big donate button to the contributor's name.
While downloading a picture from Picabay, you are asked to link back to the author, follow them or offer a donation.
Though these platforms do not offer high earning potential, they can still be a potential income source.
3.Start a photography blog
You can also create a photography blog to get your pictures seen by a large audience.
To develop your blogging website, you should buy a domain name and hosting service. Install WordPress, design a relevant theme, choose your plugins, and you are ready for your first blog post.
To be a great photography blogger, you need to be a great photographer and a phenomenal writer. Consider this career opportunity only if you have both skills.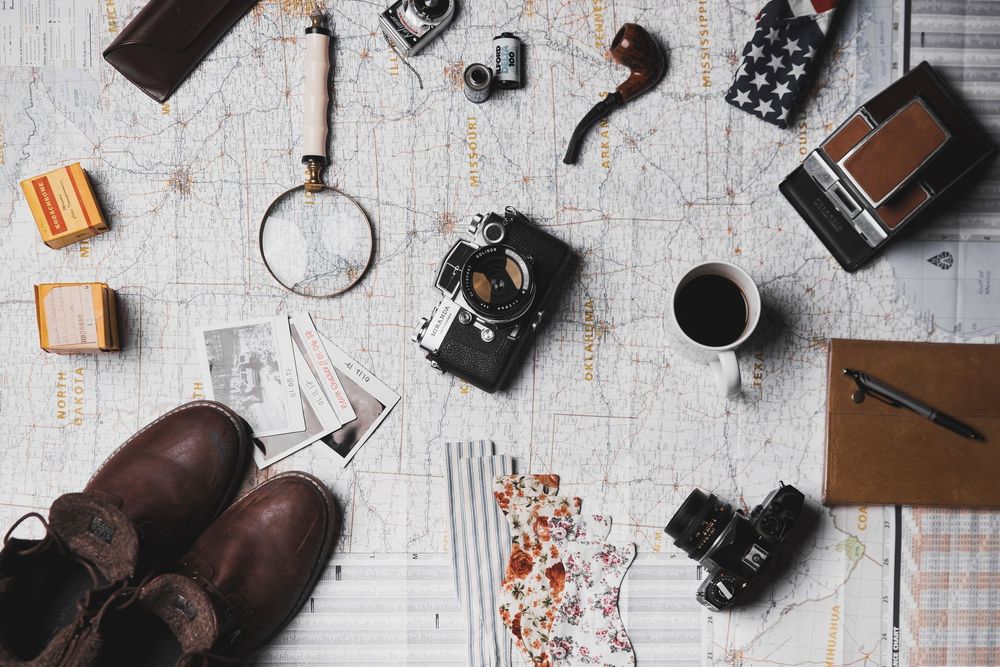 4.Participate in photography contests
Photo contests are a great way to make money, but people often don't consider this opportunity. However, it can help you win a jaw-dropping amount of prize money.
It is not a long process. You can easily enter photo contests by filling out a form and participating according to the guidelines. Even if you don't win, it will get your work in the eyes of great critics and professionals.
Here are several photo contests you can enter, and the grand prize can be as high as a few thousand dollars.
Sony World Photography Award
Nikon Small World
International Photography Awards
National Geographic Your Shot
1.Editing photos
Editing photos go together with capturing pictures. As they say, taking pictures is only half the battle. You should aim to create a mood with each photo edit. If you know how to use editing software such as PhotoShop and Lightroom, you can offer editing and retouching services to clients.
You can charge by the number of images, hours, or type of retouching you offer. For instance, you can price your rates higher for complete background removal than simple smoothing out.
2.Become a product photographer
Several online stores need good images of their products. You can pitch websites for companies that work locally or are ready to ship their products. Just send them some product photography pictures as samples and ask if you can work for them.
3.Perform photoshoots for people
Logically, as a photographer, you should have a studio for shooting photos. However, if you don't own a studio, you can also perform outdoor shoots for your clients.
People need a professional photographer to capture special moments in their life. You should build a good portfolio, design your website and share your work on social media channels to promote your photography business.
Some photoshoots commonly done by professional photographers are maternity shoots, baby shoots, pet photoshoots, family portraits, and more.
You can charge different prices for different types of shoots. When deciding the pricing, research and discover what other local photographers are charging to stay competitive.
4.Work as an assistant photographer
Many photographers need a second photographer during wedding and event photography. Suppose you have just started, or you are not too confident about working as a primary photographer. In that case, you can work as an assistant photographer to gain experience and earn additional cash. Contact the local photographers and enquire if they need an assistant photographer.
5.Provide wedding photography services
You don't need to start a wedding photography business to earn money. You can start clicking pictures at weddings of your friends and family. Wedding photography is highly profitable and a great way to earn money.
You need to decide if you want to be a full-time or part-time wedding photographer. Your focus should be to keep your clients happy and ensure they recommend you to their relatives and friends.
How much money can you earn as a photographer?
As per the New York Institute of Photography, photographers earn random monetary figures depending on their expertise.
Hobby: As a hobbyist, you can earn somewhere under $100. Hobbyists are considered to be those who click pictures for fun or passion. Typically, a hobbyist will work for a low price or even for free in some cases.
Novice: As an amateur, you can earn around $25-$75 per hour. This represents your first step in the photography world.
Student: A student usually earns $25-100 for every image or $50-75 per hour. The earnings of a student depend on their photography skill and experience.
Semi-Pro: A semi-pro can make around $60-150 per hour or $50-150 per image. Semi-pros are those who have experience but aren't quite at a professional level yet, such as students who are set to graduate from photography courses soon.
Professionals: A professional earns $100-250 per hour and $100-$250 for every image.
Top Professionals: Renowned photography professionals make around $200-$500 per hour and $250- $1500 for every picture. They are the elite and celebrity photographers.
Full-time Photographers: Full-time photographers make money anywhere between $30,000 and $80,000 annually, and a few make more.
What kind of photography pays well?
After you build a list of clients, you can see that there are many great earning opportunities like commercial photography, portrait photography, and wedding photography. Even taking real estate photos can pay well, like for an Airbnb host.
However, it's important to remember that you will not get paid very well for your photos unless you have become a renowned photographer or influencer. So, the idea of making good money in photography is to stay busy. The more photographs you take, the higher your money-earning chances will be.
Photography as a career
Photography is a great career option, but like other professions, capturing images depends on your skills, dedication, self-motivation, and perseverance.
You should have a strong passion for taking pictures if you want to build a career in photography. Start by choosing the type of photographer you want to be and try to find a professional who can mentor you. While working a steady job, continue to hone your craft during your free hours. If you spend the time developing your skills, photography can turn into a rewarding career for you.
Is earning money with Photography tough?
Initially, it can be tough to make money with a photography business, but what makes this career more reliable is that there is no one pathway to achieve success. You can either work towards a degree or diploma in photography or work as an apprentice to other photographers. You can also commence a blog, post images on websites, or start a YouTube channel. With YouTube, social media channels, and online platforms becoming more popular, you have many options for becoming a photographer. You can even teach workshops, edit pictures taken by other photographers, and share paid photography tutorials as you grow your business.
Making money in this field is pretty simple when you are clear about what you want to do and how you want to do it.
Wrapping Up
Photography is a costly hobby, and it needs your passion, devotion, and effort to transform it into a steady income source. Before you take your first steps, decide what you love about photography. Is it the artistic look of pictures, or do you like the technical stuff like mirrors, sensors, shutters?
Ideally, you should practice photography for two-three years or take a course before you enter the field professionally. Discover your favorite niche and search for a side gig to start earning money for your dream job.