Photography is one of the universal languages of our time. Day to day, companies and individuals hire photographers to create high-quality impressions of their events, boost e-commerce conversions and improve their storytelling.
Each photography project has different requirements, but there's one thing they all have in common. If you want to maintain a good relationship with a client and ensure you are both legally protected, it's always better to use a photography contract.
A written photography agreement can be highly beneficial for both parties: The person or business that wants to hire photography services and the freelancer or company that will provide this service. A contract can help all parties receive what they expect, be paid appropriately, and have an overall good cooperation experience.
Many people choose to use a photography contract template to make sure they are protected by a legal agreement. However, the contents of such a contract can vary depending on the type of project so not all photography contract templates will work for all cases. For example, it's not the same to draw a wedding photography contract, a family portrait photography contract, or an event photography contract. There are, however, some essentials you will want to consider and some clauses that are specific to photography contracts.
What Is a Photography Contract?
A photography contract is a legally binding agreement that governs the relationship between two parties. In this case, a person or business that wants to hire photography services for their event and the wedding, portrait, or commercial photographer that will provide those services.
Photography contracts can vary slightly depending on the type of services required, but they typically cover the following points:
The services you will provide as a photographer, as well as the roles, responsibilities, and expectations for both parties involved.
The deliverables, for example, edited photographs, a photo library, and photo metadata.
The time you will require to finish the work, including photo editing, color correction, and retouching.
Who owns the copyrights of the resulting photos.
The payment terms and payment schedule.
How you will handle any confidential information.
Your cancellation policy.
Any liabilities and steps for termination.
Any other photography services you will provide.
What's the Goal of a Photography Contract?
Photography contracts are legal documents that set the expectations of a project and its desired outcome. Although many people choose to work without a written agreement, it's always better to have legal backing in case something goes wrong - for example, if a client ghosts you or refuses to pay.
A legally binding contract can help you dispute over services provided, any issues with payments and rates, and the dates on which the client needs to make these payments. They are also great tools to facilitate communication and give a better overview of what exactly you will provide (for example, edited photographs), when, and in what formats (for example, an online gallery). If you run a photography business, you want to make sure you have a contract so you can avoid hiring a law firm to mediate in case of any misunderstandings or unexpected outcomes.
A project can consist of many steps and processes, so defining all obligations in detail in your photography contract is a good idea.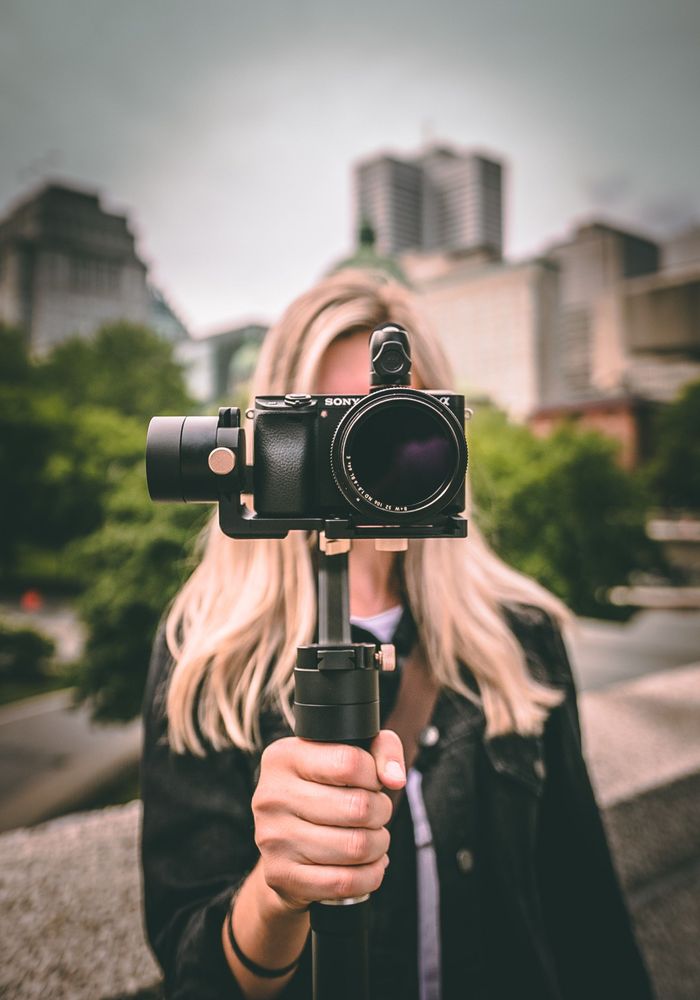 Parts of a Photography Contract
As a photographer, there are several things you must include in your photography contracts to make sure you will avoid any future misunderstandings. Let's go through them in detail.
The Parties and the Date
The first component of your photography agreement is to note the two parties involved: Someone who wants to have photos taken and the person who will take the photos. To do this, you usually need to include names, titles, and addresses. Keep in mind you can simplify the rest of the photography agreement by stating what other names you will use to refer to the people in the agreement. The date is also an essential part of this section.
For example:
"This photography agreement (the "Agreement") sets up the terms and conditions upon which [Client or Company name] (the "Company"), registered address [Address], enagages [Photographer name] (the "Photographer"), registered address [Address] as a photographer for…"
The Photography Work That Will Be Provided
Defining the scope of your photography work is an essential part of your contract. It's important to make sure you explain exactly what is expected of you, so your responsibilities (and those of your client) are clear. In this section, you will need to list everything you're going to do and include any materials, tools, and equipment you might require.
For example, your services can include:
Full-day or half-day photo shoots.
Professional lighting setup.
Professional cameras and lenses.
High-resolution photo editing, retouching, and color correction.
Photo metadata and description of usage rights.
The creation and hosting of a photo library with all relevant images and documents.
The hiring of other professional photographers and assistants and for what they will be responsible.
As a photographer, it's crucial to set appropriate expectations and not over-promise what you will be able to deliver. It's also important to define the project deliverables, for example, the amount of high-resolution unedited photos and retouched photographs you will share with the client. It's always better to use precise language to prevent any future misunderstandings and ensure all your bases are covered.
For example:
The Company's main activity is [Describe the client's activities], whereas the Photographer will provide [Describe your activities].
The Photographer will provide [Amount] edited [Corporate, Product, Commercial, Event Location and Architectural, Lifestyle, Food or Social Media] photographs.
In addition to edited photographs and libraries, other services photographers provide can include:
In-person consultations to discuss ideas for a shoot, answer questions, and troubleshoot concerns. Or the ability to chat online about the event.
Styling and makeup.
Venue hiring.
Slideshows, printing, and merchandise creation.
"Memory boxes" with themed displays.
Newsletter and exclusive offers.
Referral programs and free photography.
Don't forget to outline deadlines and estimates for meeting your photography milestones, particularly if a commercial campaign stretches over some time. For example, you can set up milestones for casting decisions, shoots, and editing. You can also set up your milestones so you can update your client regularly at the same time and assess the progress.
The wording for these clauses can be something like:
All work is to be completed and reviewed by [Date].
The Photographer agrees to the following milestones: [List milestones].
The Photography Costs and Expenses
Your photography agreement should cover all payment details, payment methods, and timeframes. This is quite a critical section, so be sure to include other essential information such as:
When the payments will be due.
Whether you require an upfront payment or deposit, or only a final payment.
The different types or methods of payments you can accept.
Whether you will make payments at regular intervals or in one installment.
Who will pay for other fees, services, and tools if required.
For example:
The Company will be invoiced through an invoicing system once the project is complete in the amount of $[Sum]...
If your work includes editing and retouching photographs, you should also consider including a clause about reviews and additional services provisions. Most photographers will include some type of free revisions in their offer - for example if your color correction is a different tone than the client is expecting. Your written agreement should mention how exactly you're going to agree on a style and the cost if the client wants to request additional retouches.
Approval windows can also be particularly beneficial for photographers. You can give your client a certain amount of time to accept the photographs you have taken and edited. Then, if the window expires, your work can be considered automatically approved. It's also essential to define what "approved" in your signed contract means so both parties have clarity on the term.
For example:
Payment will be made within [Amount] days after receipt of the invoice. For past due invoices, a late fee of $[Sum] will apply...
If the Photographer shall not hear from the Company within seven days after submission of the work, the work shall be considered accepted with no further changes permitted...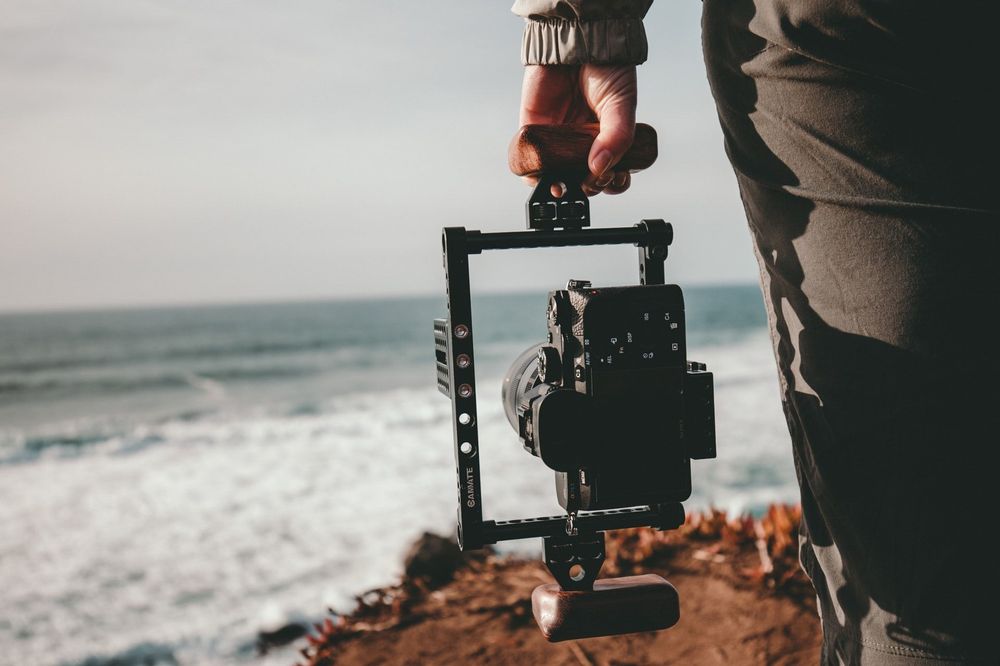 Intellectual Property and Nonexclusivity Clause
It's always better if your photography agreement also includes information about who owns the photos you have taken or edited - and how that ownership can be transferred if necessary.
On top of hourly rates, many photographers charge per image and contract images per use. You might want to give your client full usage right, forever. In that case, it's helpful to consider adding a clause that allows you to show some of them in your digital portfolio as examples of your previous work. A model release might be necessary, too.
It's also important to mention whether or not you're allowed to work on other projects during the same period in your photography contract.
For example:
All intellectual property of the work produced will become the Company's intellectual property, as a work-made-for-hire...
Company and Photographer hereby agree that Photographer shall be free to continue working for and taking on new clients, without regard to the Company.
Confidentiality
During your photoshoots with a client, you might come across confidential business information. For example, products that haven't yet been announced or launched. You should always include a statement in your photography contract attesting that all information given to you by them will remain confidential.
For example:
The Photographer will maintain the confidentiality of all the Company's information, including financial information, unreleased products, etc.
Timeline and Termination
Depending on the photography services you provide, you can agree on different terms for your work duration. For example, you might work with regular clients in an open-ended manner, charge by the hour, or invoice projects when they are finished. On the other hand, there might come a time when you can no longer fulfill your photography contract. For example, because you can't handle the workload, your client has changed their mind about their marketing strategy, or the event you were going to photograph is no longer happening.
You can include a clause defining the termination terms, such as requiring the client to give you a 30 day written notice before they terminate the agreement. Make sure you state all fees and reimbursements in the event of early termination.
For example:
The Parties might terminate this agreement before the specified end date by giving notice in writing [Number of days] days in advance...
This agreement may be terminated immediately in the event of a breach of the terms by either party...
Force Majeure
In the unlikely event that you might be unable to perform your photography duties due to causes beyond your control (such as acts of nature or other unforeseen circumstances), it can be helpful to include a "Force Majeure" clause.
For example:
The Photographer is not liable for any failure to perform due to causes beyond its reasonable control, such as natural disasters.
Faulty Equipment and Printing or Post-Production Errors
Faulty equipment can affect the results of a photoshoot and severely impact what you can deliver. Make sure you include a clause stating who is liable if this situation happens. The same applies to printing errors and post-production limitations like bad lighting, particularly if the client requires you to use specific equipment.
Replacement Photographers
You should consider adding a clause about what happens if you cannot attend the event and need to send one or more replacement photographers. This is a must-have, in particular, for wedding photographers. For example, you can state that your replacements will be competent and insured and that you will pay for any additional fees (such as transport) should you not be able to take the photos yourself.
Other Factors
Your photography contract might require you to include other factors specific to a project or client—for example, access to specific equipment, tools, or third-party software. Anything you might not have included in the previous parts can go in your photography contract's "Other Factors" section.
Date, Signature, and Page Numbers
Remember to leave a space at the bottom of your photography contract where you and your client can sign. It would be best if you also left an empty area for initials on each page. If your agreement has multiple pages, make sure you number them.
The Benefits of Using an Indy Photography Contract Template
If you don't have the time or confidence to write your own photography contract from scratch, you can use a photography contract template. With Indy, you can create, send, and sign a legally vetted free photography contract in minutes.
This single-stop freelancing platform provides all the tools you need for your business in one place, including an impressive selection of hundreds of photography contract templates, NDAs, and subcontractor agreements for freelance and small advertisers. Indy has one essential advantage: When you use the platform, you can connect any photographer contract to a new or existing client or a project, generate electronic signatures, and save them for later use.
Summary
A photography agreement is a legally-binding document between a photographer and a client. Photography contracts can help you define the terms and scope of your work and how you will communicate about a photoshoot and photo editing, arrange payments, cancellations, etc. You don't need to write your contract from scratch, you can actually use one of the many free photography contract templates Indy has to offer.
If you want to benefit from a legally-sound contract, consider creating an account with Indy. You can customize your agreements and start making a lasting impression with your photography clients in just minutes.