Suppose you're a self-employed photographer who is running your own photography business. In that case, whether in commercial or wedding photography—you probably feel like you don't have enough hours in the day to get everything done. That's where using Customer Relationship Management (CRM) software can make things far easier and help you get everything done with time to spare.
Let's say you're running a photography studio with multiple employees. You need to have the ability to access all relevant information about clients and keep all their communication in one easy-to-access place. Using a CRM platform or studio management does all that for you, meaning your employees aren't wasting time trying to go through emails or switch between projects.
In this article, we'll discuss everything you need to know about having a photography business and outline the benefits of using a CRM tool. We'll also talk through some of the best CRM software on the market.
Source: Format
Running your own photography business
Professional photographers need to juggle a lot of balls at the same time. Every project you do comes with its own set of requirements and circumstances, travel is often necessary, and you've got lots of paperwork and admin to keep up with. But it can be a rewarding career, despite all the administrative tasks that come with being self-employed.
Here are some of the business basics to running your own photography business.
Build a portfolio and create a website
One of the best marketing tools small business owners can use is having an online footprint for people to stumble upon your products or services. When you get into photography, your first task should be creating a professional website and building a portfolio.
Your website portfolio should highlight the area of photography you're looking to break into and showcase your skills. If you want to be a wedding photographer, you could set up a few online galleries of weddings you've taken pictures of and allow people to browse through them. You can highlight different styles like reportage or more posed shots.
Your website should also contain contact information and information about you so people can get to know you. People will hire a photographer they like, especially for events as intimate as weddings. In commercial photography, your personality matters less, but you still want to have some information about yourself up there.
Getting clients
There are a few different ways to attract clients for photography jobs. You can use freelancing websites like Upwork and Fiverr to advertise yourself; you can also use your website as a marketing tool and create social media accounts and pages for people to find you that way.
Social media
An excellent way to get clients for your photography business is to advertise yourself on social media. This could involve setting up pages on Twitter, Instagram, Facebook, and TikTok and creating regular content. When your content reaches people's social media feeds, then they may subscribe and engage with your content, which could turn into clients further down the line.
Instagram is the best platform for a photographer to use. You can showcase your photography style and high-quality images. You can create sponsored content to reach more people too. Social media pages don't just need to be for attracting clients. They're also an effective client communication tool. People can message you to ask questions and schedule appointments and meetings via the social media platform.
Building yourself up in a community and developing an online presence is highly important to marketing yourself as a photographer and getting potential clients. When you're a self-employed photographer, anyone could be a client, and everything could be a networking opportunity.
Freelancing websites
Depending on what industry you're in, freelancing websites can be a useful way to build up your portfolio. You can use a website like Fiverr to create a gig and have people come to you. Fiverr also gives you access to 'buyer requests' where people input jobs they need doing, and you can bid for them. However, primarily the aim is that they come to you, and you can offer them a package from your gig.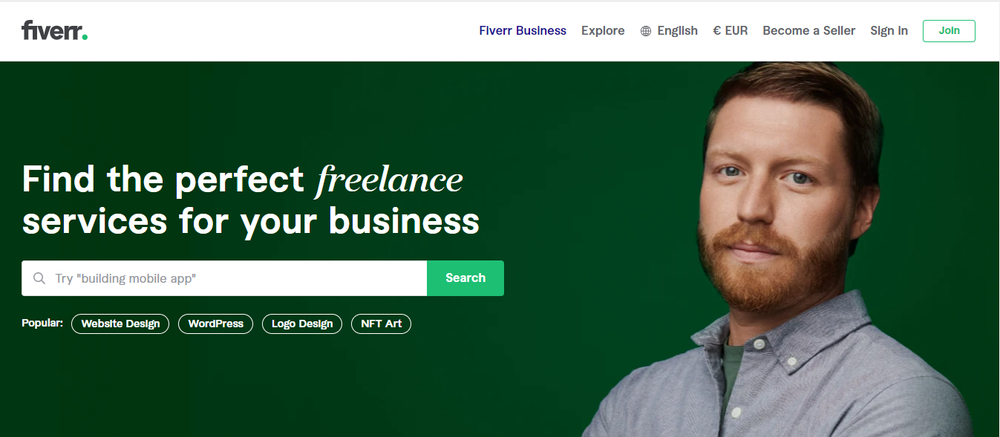 Upwork works in the opposite way. You'll create a photography freelancing profile and then browse available gigs in your category, where you can submit a proposal and hope you get selected for a job.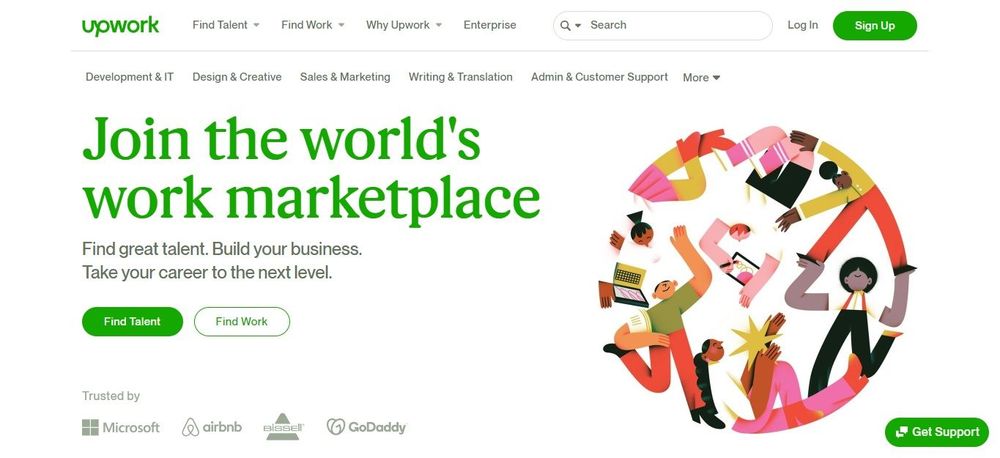 Cold pitching
You can also do cold pitching if you're breaking into commercial photography. This involves contacting companies directly, showcasing your skills, and networking. For wedding photography, it's trickier, you can't contact couples who've just got engaged and offer your services, but you can liaise with wedding venues and caterers to see if they will work with you and recommend you to couples.
Client management
We spoke above about how to attract new clients, but once you've built up a relationship then, you need to continue putting work in to foster that. Every client you work with could be a repeat customer, and it's essential to remember that every bit of communication matters. You need to meet all the deadlines, be open and transparent about how things are going, offer updates, and be approachable to keep your clients coming back for more.
Having a management tool that supports you with your client communication is an essential part of running your own photography business to make it as easy as possible to keep all your clients up-to-date on the progress of your project.
Managing projects
An easy calendar function is crucial to the daily operations of your business. There will likely be periods during which you are busier than others. Depending on your industry, you may have standing projects and repeat business with some clients, too, so you can plan your schedule in advance.
You'll need to be skilled at jumping from one project to another quickly while remembering the details, deadlines, and related appointments for each one. Professional photographers need excellent time management skills.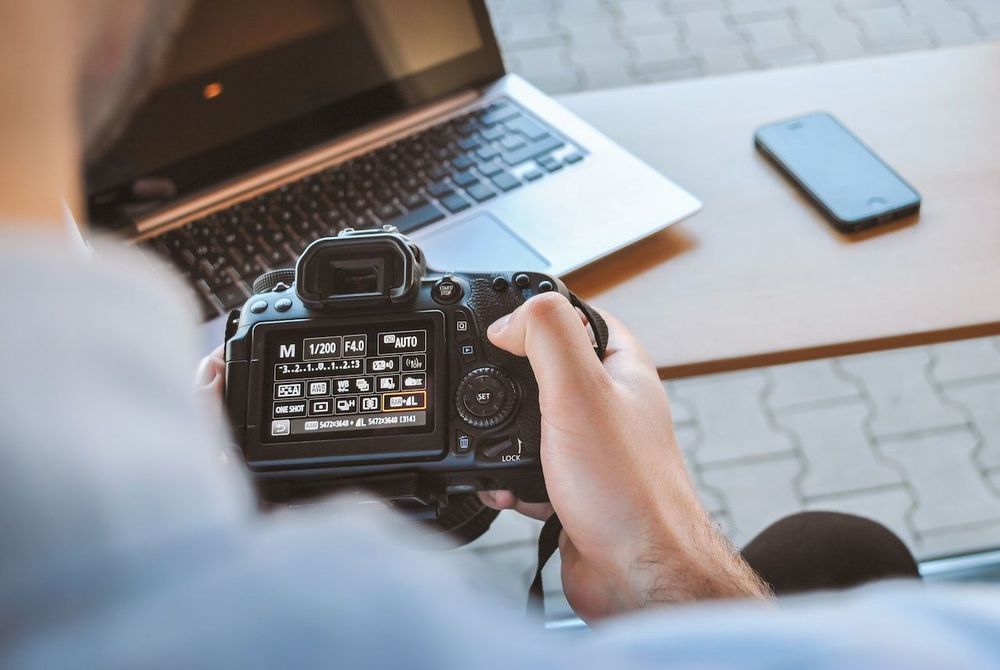 Use studio management software/CRM
Trying to manage all your conflicting tasks and deadlines on a spreadsheet can be time-consuming and means you could lose track of specific deadlines or projects. CRM software makes it easier to manage client communication, invoicing, and project management.
When you use something that helps streamline the process, it'll save you time which means you have more energy to dedicate to marketing or carrying out your projects instead of planning them.
You can use more than one software to manage everything if need be. Some tools encompass customer relationship management and studio management, giving photographers an all-in-one place to get everything they need. Still, specialized software also focuses more on the admin work and the photography side of things.
What does a photographer need in a CRM or studio management tool?
Any small business owner needs CRM software that is useful for invoicing, client communication, and contracts. But photographers especially need a system for managing their busy schedules and keeping on top of all their projects. Here, we'll outline all the essential elements for photographers to use customer relationship management and studio management.
Contact management
CRM tools are excellent for providing users with a platform where they can give their clients real-time updates, ask questions, and discuss ongoing projects. Any good CRM software will have a client communication tool, which allows you to keep everything in one place.
It's beneficial if you have different employees who all need to keep up to date with the conversations that have been had. Some clients can ask lots of questions and want regular updates.
File storage
Any professional photographer is going to need a hefty amount of file storage. Once you've been to a shoot and painstakingly edited the photos, you'll need to send them over to the client for approval. This often involves sending pictures before and after edits so they can see the difference you've made. Projects come in all shapes and sizes, so you may need to send over 100 photos at once.
File storage will be an essential part of your photography business, allowing you to upload photos to the system. Email servers don't allow you to send emails over a specific file limit, so this avoids you having any issues.
Streamlined processes
Rather than managing emails, spreadsheets, and calendars separately, having the opportunity to do it from one platform will help streamline everything and keep it all in one place. Every second you save from creating spreadsheets will be more time you can use to focus on attracting clients, managing social media accounts, and working on your projects.
When you use a CRM or studio management software, you can also set up automated workflows, allowing you to monitor the progress of contracts and proposals, and set up automated email responses. This can be a huge time saver as you're keeping your potential clients engaged without having to lift a finger after you've set it up. You can also use templates to work from for contracts and proposals, saving yourself time from creating one from scratch.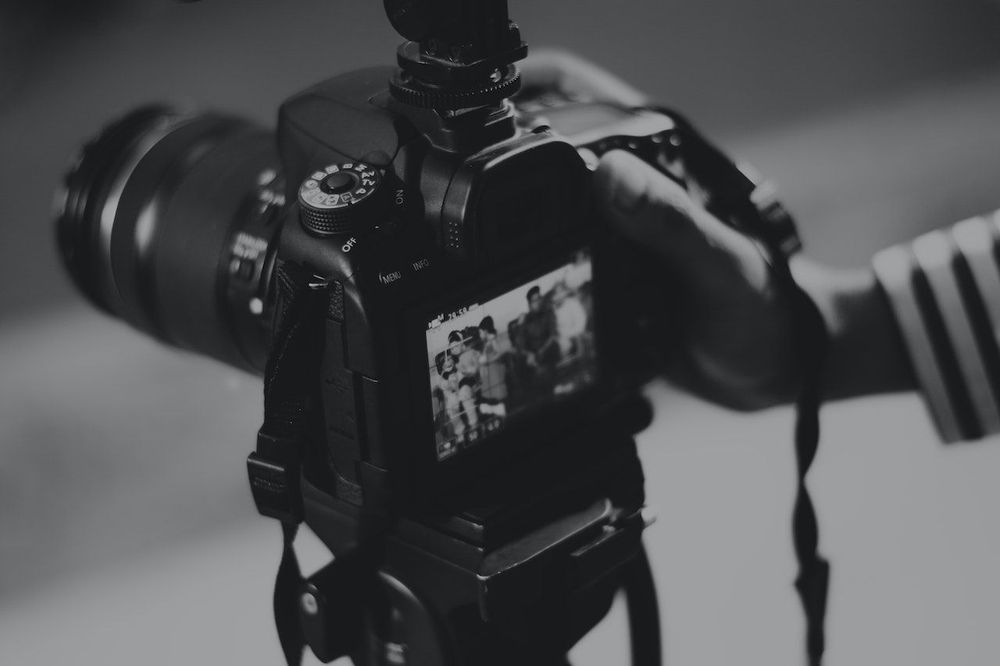 Invoicing software
Anyone who is self-employed knows how important invoices are, but it can be a tedious admin task at the end of the month when you need to calculate how much each person owes you for every project. Using invoicing software can help you keep on top of all your earnings. You can easily track and manage who has paid and which invoices are outstanding.
Good invoicing software can also offer customers a one-click option for making payments, so they don't have any excuses. You can also use it to create scheduled invoices for repeat clients, so you only need to set it up once, and it automatically goes out at the end of each month. If the CRM platform has a time tracking function, the billable hours you build up can feed directly into the invoices to make it a simple process for billing clients.
Calendar management
As your business grows, you'll be working on multiple projects simultaneously, so you'll need a schedule manager to track appointments, meetings, and deadlines. When you're out on a shoot, you might not have access to your computer, so it could be helpful to have an integrated calendar that uploads onto your Google Calendar too. That way, you can keep on top of everything while on the move.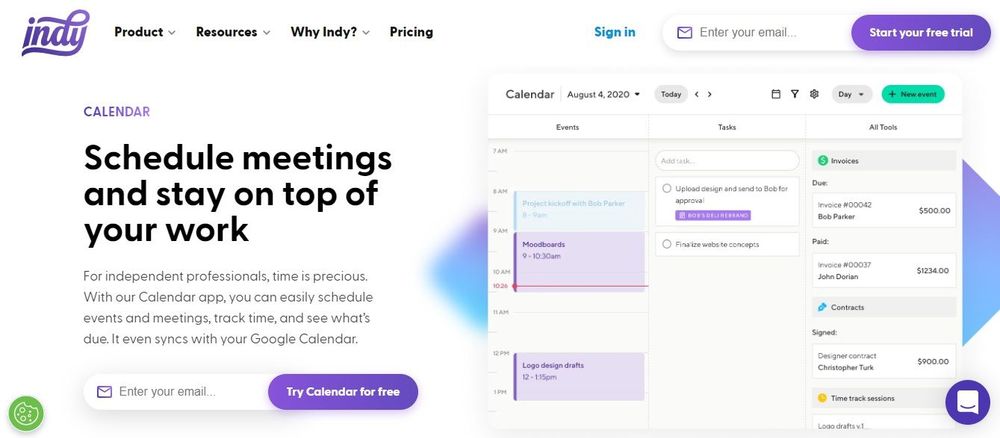 Some freelancing platforms, like Indy, also have a time tracker, allowing you to track all your billable hours. As a professional photographer, you'll spend a lot of time editing your photos, so if you're paid hourly, it's a valuable tool to quickly track all the hours you've spent working on one project.
Proposals and contracts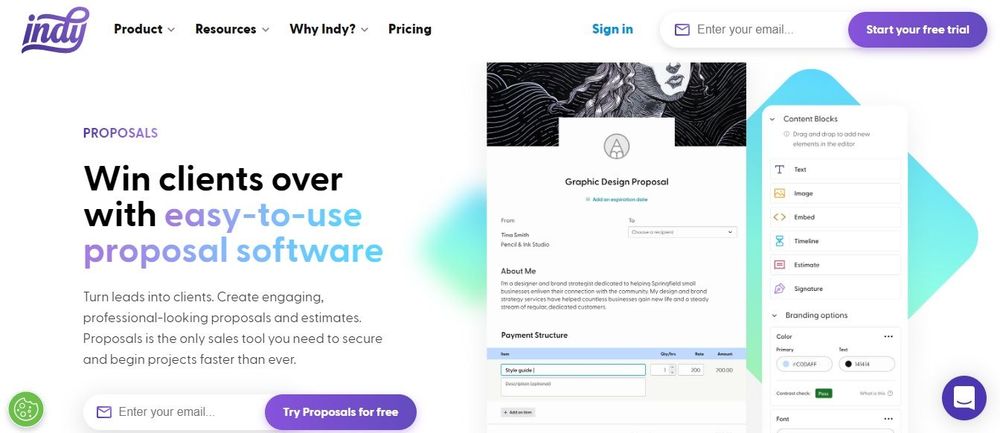 Proposal templates and contracts are essential items for anyone self-employed. Every time you cold pitch someone, or approach potential clients online, you'll send them a proposal highlighting your experience and skills and telling them why they should hire you. Your proposals and contracts must appear professional and incorporate your branding.
Your contracts also need to be legally compliant. Some CRM platforms have a contract template tool allowing you to easily input the relevant information without worrying about the legalities since they're already included.
Source: PetaPixel
Photography studio management software and CRM platforms
Photographers need studio and customer relationship management tools, so it may be helpful for you to have two systems to work between. One for managing the photography and another for taking care of the administrative tasks necessary to run your own business. We'll run through all the key features of some of the current top CRM software available on the market.
There are all-in-one studio management tools out there that can help with every aspect of the business. It's up to you to decide which software works best for you.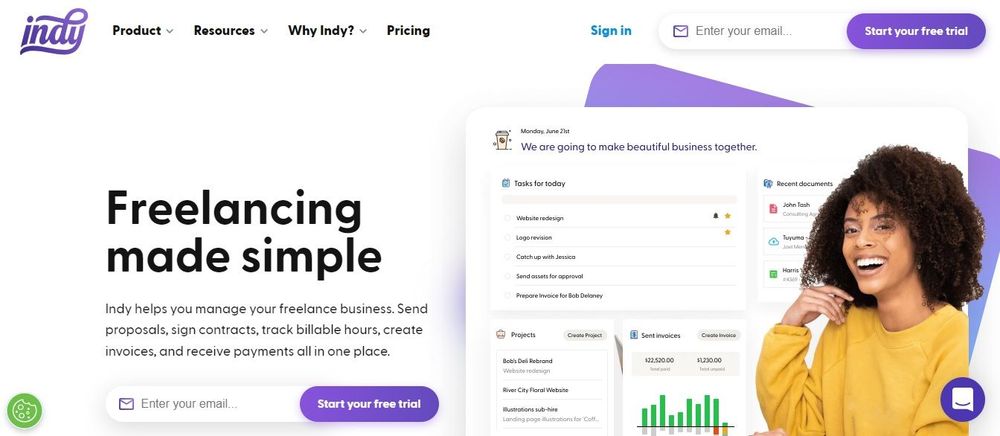 Indy is a new platform suitable for all kinds of freelancers and business owners to manage their businesses from. It comes with a range of tools that will be useful for managing your photography business:
For pricing, beginners can use a Free plan that gives you free unlimited access to all the basic tools you need to manage your business. It also has up to 10 GB of file storage. This is an excellent way to get a feel for the platform and see if you like it before upgrading to the paid version, which costs just $12 a month (or $9/month if you pay yearly!) and has unlimited access to all its features and 1 TB of storage.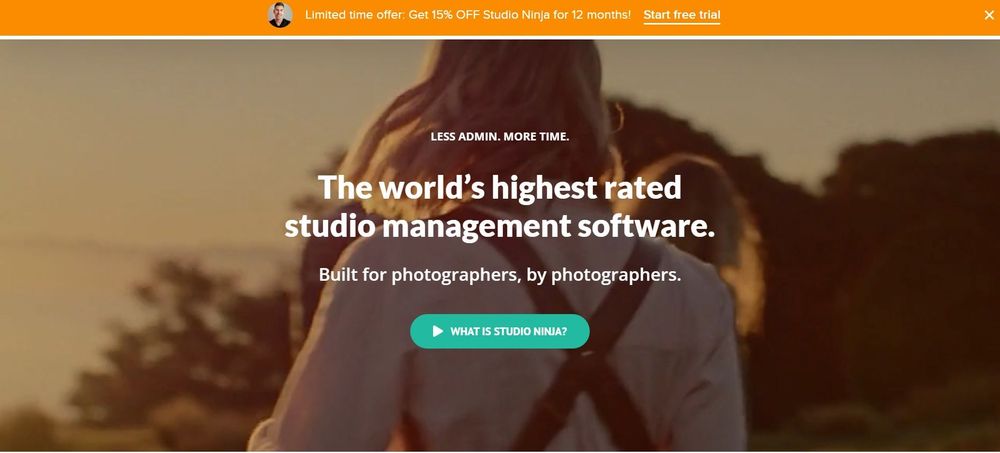 Studio Ninja is a photo studio management software designed specifically for photographers. It's a studio manager that focuses on simplicity and has lots of features that are beneficial for people who are running their own photography business:
Leads management: Studio Ninja has a function that allows you to manage and track leads. You can set it up to automatically respond to any website inquiries you get, creating a series of emails to keep leads engaged.
Job tracker: You can use studio management to track all jobs and their related tasks while managing their progress to keep you up-to-date with deadlines, invoices, and projects.
Workflows: Studio Ninja also has a workflow system that allows you to streamline processes and set up automatic workflows, meaning things can run in the background without your intervention. You can use it to send emails, feedback questionnaires, and contracts.
Quotes and contracts: The platform also has a contracts and quotes section, which allows you to work from a Client Portal, sending quotes, invoices, and contracts for clients to sign. You can manage it all from one screen and easily see what the status is of each one.
Payments and analytics: You can accept online payments from PayPal and Stripe through Studio Ninja and set up payment terms. You can also run reports, monitor your annual revenue, and compare your year-on-year progress to ensure you're continually growing and developing.
They have two different pricing tiers: Pro and Master. Pro costs $20.75 a month ($249 total) when billed annually or $24.90 when billed monthly. Master is $30.40 a month ($365 total) when billed annually or $36.50 when billed monthly. However, a free trial is available for each plan if you want to try it out.
In the Pro package, you get access for up to one company, three contact forms, but unlimited everything else, while the Master version is for up to three companies, with unlimited everything else.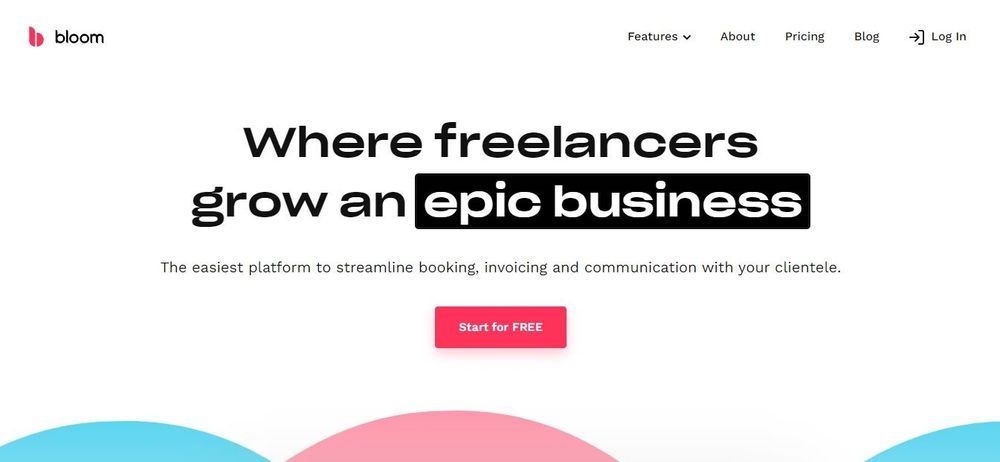 Bloom is a photography management software aimed at freelancers, entrepreneurs, and small businesses. It comes with plenty of innovative features:
Instant booking: Your clients can browse and select packages you set up on their website interface, so they can instantly book, schedule a date and time, sign the contract, and make payments via one form.
Lead management: Bloom organizes your leads, uses capture forms, and tracks every opportunity. You can also track the progress and monitor the status of your leads to see which ones are active.
Scheduling: You can organize and schedule your calendars and integrate them with email providers. It allows you to book projects, set up meetings, and manage your appointments.
Website portfolio and image galleries: You can set up a website, manage your portfolio, and create online galleries for clients to browse your image, all using the Bloom CRM interface.
They have two plans, a free starter plan and a premium plan which costs $33 per month. The starter plan has 100 GB of file storage and gives you access to a website portfolio, workflows, scheduling, payment integrations, quotes, and invoices.
The premium plan also gives users access to multiple invoices for each project, 1 TB of file storage, invoice tipping, email automation, integrations to Gmail and Zoom, and instant booking forms. It comes with a 14-day free trial, so you can try it before making a purchase.
Source: Zety
Summing up
In this blog, we've discussed everything you need to know about managing the daily operations of a successful photography business and all the benefits of using CRM or photography management software to help with all the admin tasks that come from running your own business. Sometimes, we can get so caught up in all these essential tasks that we forget the most critical part of our job is actually carrying out the photography work.
There are plenty of valuable tools in CRM software, like contracts, proposals, and invoicing, to help you keep things running in the background. Using a tool to take care of these admin tasks allows you to shoot more projects, spend extra time editing, and market yourself to attract more clients.
Only you can decide on the right software for you, whether it's something more general that can apply to more than photography or something aimed specifically at professional photographers. Whatever your decision, CRM software will help you manage all your projects and deadlines and help your business grow.
And if you're looking for easy software to get started with, Indy has all the tools you need to manage your independent business from start to finish. Get started today for free.