There is an art to the follow-up email. Follow-up emails can be an incredibly powerful tool that shows you know how to 'play the game' and put thought into how you approach interactions.
In this article, we'll share several circumstances where you should consider sending out a follow-up email as well as templates that you can adjust for your needs.
Why should you send a follow-up email?
The right kind of follow-up email will strengthen your relationships, highlight your professionalism, make you memorable, and improve your likeability.
Next to social media, emails have become the primary digital way we build relationships with colleagues. Emails are quick and easy to send, but that's also the reason our inboxes are cluttered with piles of emails.
So, while you should absolutely send a follow-up email to make a great impression, you'll want to load it up with value that will make the recipient smile and not dread another email in their inbox.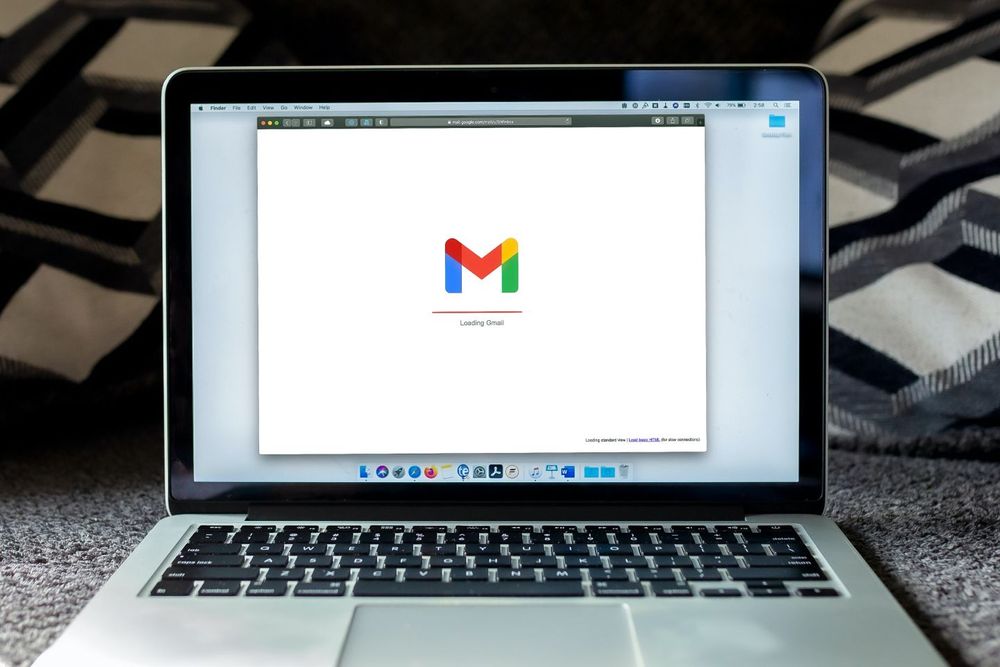 How to crush your follow-up emails
When you're writing a follow-up email, there are a few things you should include to make yours stand out from other emails.
Be Genuine & Authentic
You want to make sure that you're conveying genuine gratitude for the time they've taken to meet with you. This is an extra opportunity to show your personality! Use language that feels true to you and doesn't feel like you're sending this follow-up because you have to.
Understand Your Goals
It's a lot easier to write emails when you understand what your goals are beyond simply touching base. Think about what you are trying to convey in the email. Is this just to express gratitude for the time they gave you? Do you have specific follow-up items that you need to share? Are you hoping for an introduction to someone in their network?
Once you have identified what you're trying to accomplish, make the email short and sweet.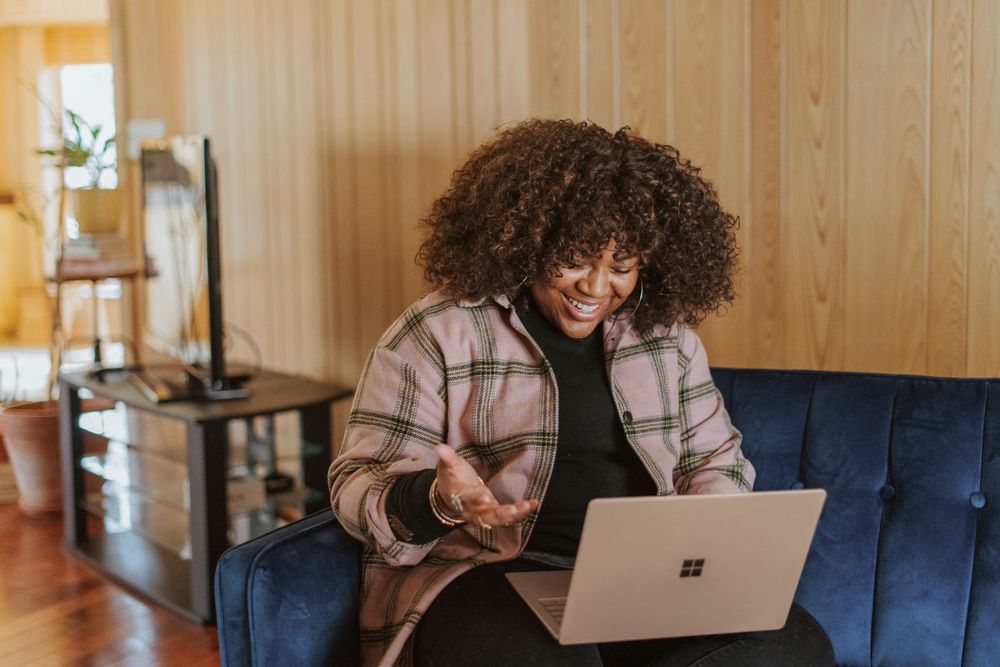 Be Timely
With meetings, it's typically best to send out a follow-up email within 24 hours. This is especially true for prospective employers and potential clients. You have a little more wiggle room if it's from an informational interview, but 24-48 hours is still recommended.
To continue to touch base with your network, we'd recommend following up every 3-4 months to keep the relationship healthy.
Provide Value
To really stand out, you'll want to provide value in your emails. Many people send a follow-up, but few people use these emails as an opportunity to develop a relationship. Too often, emails are viewed as a mandatory response for you to give a brief thank you. While there's nothing wrong with this, it doesn't do you or the recipient a whole lot of good.
On the other hand, if you send a value-filled email that sparks a bigger conversation, well, now you're really on to something. The "thank you" portion isn't meant to be the entire conversation, so let it serve as the start of a new conversation.
This is a chance to get creative with your follow-up email by thanking them and providing some additional information that will benefit their goals, like sending a few article ideas that relate to a previous conversation you had together.
Doing so shows that you understand what they're trying to accomplish and that you're in the position to help them reach their goals.
A beneficial follow-up conversation is much more likely to get their attention than a typical "thank you for your time" email.
A Positive Ending
While it's true that people are busy, no one is too busy for a compliment. It's nice to end an email on a positive note that will lift that person's spirits so they can feel recharged to tackle the rest of their day.
You can talk about the areas they're excelling in or anything you're grateful for about them. The goal is to be genuine, so be truthful in your encouragement. Leaving a strong final impression is just as important as making a great first impression!
If you can leave them with a smile when they read your follow-up email, you're sure to make an impact.
Email Templates for Different Use Cases
Now that we've covered what you should send in your emails, let's talk about the best situations to send a follow-up email along with some templates you can use next time.
After Recurring Client Meeting
Sending out emails after a recurring client business meeting is the most common use case for sending a follow-up email. An email after a meeting also happens to be one of the most straightforward emails to send.
A follow-up message typically involves:
Introduction: A brief introduction that expresses gratitude for their time as well as a refresher of who you are (if this is the first time you've met). This shows that you appreciate their time.
Meeting Recap: For a business meeting, take a bit of time to recap the key takeaways as well as what the key objectives are going forward. This helps everyone align on the same goals.
Action Items: List out any action items or objectives that are necessary to complete the project.
Documents: Provide any documents that might have been requested from you during the meeting.
Next Steps: Don't forget to include the next steps you need the recipient to take after they read the email. Otherwise, they may be confused about what you want them to do next.
Here's a short follow-up email after meeting with a client:
Recurring Client Meeting Email Template
Hi [client],
Thanks for taking the time to meet with me today. Attached you will find the presentation we reviewed. As next steps, I've outlined the following:
[client] to review presentation and add feedback
[me] continue working on the next deliverable
[me] put together analytics report
Please let me know if you have any questions or there are any action items that I missed.
Looking forward to talking to you next week.
All the best,
[your name]
For ways to engage with past clients, check out Indy's article on connecting with past clients during COVID-19.
After Networking Event
For the networking event follow-up, there are a few things you should include: where you met, what you enjoyed about your conversation, and what your ask is. Consider how you can make the ask as easy as possible for them, especially if they're busy people.
Here are some additional tips for making a connection with a colleague at a networking event:
Connect Through Socials: LinkedIn is a great place to reach out after networking, combining the casualness of social media with the professional world. You can add a short message about how nice it was to meet them and even ask to become a connection.
Find Common Ground: You can reference a common interest, hobby, or background experience that will give you some common ground. At the end of the day, people like to align with others who have similar interests. This kind of conversation starter gives you something to talk about beyond just business-speak. Often, the closest bonds develop from a fun activity or conversation.
Ask for a Meeting: If you want to take your relationship to the next level, you can ask for a meeting with them. You may not feel close enough to ask for this right away, but over time as your connection continues developing you can ask for a quick video chat to keep things light. Video chats don't always have to be about business as you can use them to hang out and talk about your favorite hobbies, play a game, and more.
Here's a simple follow-up email you can work with:
After Networking Event Email Template:
Hi [name],
It was so great meeting you last night at the [event or conference name]. I really enjoyed learning about [your career path, company, etc].
I wanted to follow up with you to [see if you'd be willing to introduce me to X, have a coffee chat, grab lunch, etc].
I'm happy to adjust to your schedule and make it as easy for you as possible.
Thanks again!
[your name]
Potential Employer
Following up with a potential employer after an interview is another great way to make a first impression. Depending on the job I've even sent a handwritten follow-up note with a small gift of something I noticed, like how my interviewer (and future boss) enjoyed artisan licorice. I sent this along and within days was offered the job.
This isn't necessary but can be a great way to stand out and put in a little extra effort that can go far. This is definitely more applicable for roles where you're client-facing or in sales. Here are a couple of other ways you can stand out to a potential employer.
Sell Your Skills: You don't need to list out all of your skills since, by this point, you will have already sent your resume. However, this is a great chance to demonstrate how your skills can benefit their company. If you have any ideas that can help increase their business, this is the time to share those ideas.
Do Your Research: You can also research their company and share some of the highlights you like most about what they've accomplished. Try to listen to any podcasts or read any articles they've been a part of. You'll find some great nuggets of information that you can report back to show that you're interested in their accomplishments.
A simple follow-up template is below.
Potential Employer Email Template
Hi [name],
Thank you so much for taking the time to interview me today. I really enjoyed learning more about the role and the company. I was particularly impressed by x, y, and z.
I'm confident that I would make a great contribution to [company] and I'm excited to learn about the next steps.
All the best,
[your name]
Potential Client
For freelancers, meeting with potential clients is a normal part of the job. Sending a follow-up email gives specific steps to what will happen next so it's less likely that things drop off the radar.
By writing a follow-up email you're showing that you are communicative, organized, and professional. How you act before you're in a contract will show the client what to expect when they start working with you.
Share a Tip: You can share a brief tip on how you plan to help their business. This encourages the client that you're the right person to handle their projects and shows you're eager to increase their bottom line. A client wants to know that you're going to treat their business like it's your own, so by being proactive they'll see that you're taking this project seriously.
Potential Client Email Template
Hi [name],
Thanks for hopping on the phone with me yesterday to discuss our potential collaboration. I really enjoyed getting to know about you and learning about your project.
I'm going to start putting together a proposal outlining the different areas we can work together to help accomplish your goals.
I'll get this over to you by the end of the week.
In the meantime, please don't hesitate to reach out with any questions.
Thanks,
[your name]
After a Coffee Chat or Informational Interview
A follow-up email doesn't have to include a specific ask. In the email template we wrote below, we provided gratitude and additional value for the person we met with. The goal here is to continue to create feelings of connection between you and the other person so you can continue to build upon the foundation.
Offering up ways you can support them also shows that you are interested in a relationship that is mutually beneficial and that you want to provide value to them as well.
Be Helpful: Keep a running file on any helpful articles or podcasts you've discovered throughout the week. This way you can refer back to them for yourself as well as share them with anyone you feel appropriate.
Informal Meeting Email Template
Dear [name],
Thank you again for taking the time to meet with me yesterday. I learned so much from your journey and am really appreciative you were so willing to share and offer advice.
Based on our conversation I wanted to share (a few articles, podcasts, etc) that I think you'd enjoy.
I hope we stay in touch, and please let me know if there's any way I can support you.
Sincerely,
[your name]
Follow-Up Email Subject Lines
Mastering knockout subject lines is an art form in itself. It's the door stopper that can grant you access or prevent your email from ever being opened. But all too often, people spend the bulk of their time writing their emails only to rush through the subject lines.
However, botching a subject line can make all that time you spent perfecting the email a waste of time if it doesn't get read.
So what makes a good subject line? Ideally, you want to craft the kind of line that grabs their attention.
Brief: A subject line can only display so many words before the message gets cut off, so keep it brief and put the most important information upfront.
Impactful: Like with your emails, you want to provide value in your subject lines by giving a tease about the value that's hidden inside.
Urgent: You want to avoid any terms that sound like clickbait or spam, but it's okay to make your subject line sound a bit urgent (especially if it is). Just be sure not to go overboard on the urgency. It's more important to show value than to sound urgent.
Ultimately, you need to think about what your email is about and how to get that message across in the most engaging way possible.
Mistakes to avoid when sending follow-up emails
Now that we've covered how to craft a great follow-up email, there are a few things you should avoid in your emails.
Using "Follow-Up" in subject lines: This may not seem like a mistake, but it doesn't do a lot of good to move the conversation forward. That's why you shouldn't use the words "follow-up" in your subject lines. In a cluttered inbox, seeing this kind of a subject line doesn't imply that it needs to be read. The recipient is likely to assume that the email is just a simple thank you and may not even take the time to read it. Instead, craft an engaging subject line that's relevant to the body of your email. Ask yourself: What is my email about? What am I trying to accomplish? Use the answers to these questions to help write a knockout subject line they can't wait to open.
"Just following up" emails: In line with the subject lines, don't start your emails with the phrase "just following up" without providing any additional value. The art of a good follow-up email is to give the email a purpose beyond being thankful for their time. This is another chance to make a strong impression on the value you offer. It can be as simple as finding an informative video that you think they'd appreciate. Even better, find a video that relates to a topic you two discussed earlier. Anything that moves the conversation forward is a good thing.
Don't wait too long: Another mistake people make is waiting too long to send their follow-up emails. If you wait too long, you risk the person forgetting what you're meeting was about. To prevent this from happening, you should send your email no later than three days after your initial conversation. This will give the recipient enough space to get back to their work while still remembering you whenever your email does pop up.
Don't forget the "call to action": Too often people forget to include a call to action in their emails, which is why many emails don't receive a response. If there isn't a question that needs to be answered or an action they need to take, it's assumed that there doesn't need to be a response. What is the purpose of this email? Think about what you're wanting them to do and then ask them to take that action. But remember, a call to action shouldn't feel like a demand, so ask politely!
Conclusion
The "follow-up" is an important aspect of work culture, whether you're a freelancer following up on a client pitch, in the middle of working on a project or trying to network with colleagues. With some help from our email templates, you can stop dreading and start perfecting emails!
While there are many different ways you can create follow-up emails, the main thing to remember is to make the emails short, sweet, timely, and authentic.
If you're looking for more great templates, sign up for Indy so you can crush any type of contract you need.