It seems like everyone is trying to escape the traditional corporate 9-5 work schedule by venturing into freelance work full time or even as a side hustle. More companies also prefer to hire freelancers rather than full-time workers.
Here are some key stats to corroborate this:
While there is no doubt that the popularity of freelance work will continue to grow, how do you plan to get paid as a freelancer since there is no one to handle your payroll here?
The good news is that there are several ways freelancers get paid, and here we look at 10 of the most popular ones.
Let's jump straight in!
Why Do Payment Methods Matter for Freelancers?
It is essential to note that no one payment method works for all freelancers. What works for you will largely depend on your location, the amount, and client preferences.
As you choose a payment method, you have to ensure it will work well for you and your client. Also, it would be best if you were flexible enough to accept different payment methods.
Sometimes you can lose out on freelance gigs just because the clients cannot pay you using your preferred method.
Choosing a suitable payment plan can also protect you from unscrupulous clients that are out to scam you. Some payment platforms like PayPal have seller protection that protects you from reversals and chargebacks.
10 Best Ways to Get Paid As a Freelancer
The best way to get paid as a freelancer is whichever way your client wants to pay you, provided you will not have to incur any extra fees and get the money within a short time.
That said, here are 10 of the best platforms you can use to receive payments in most parts of the world:
1. Indy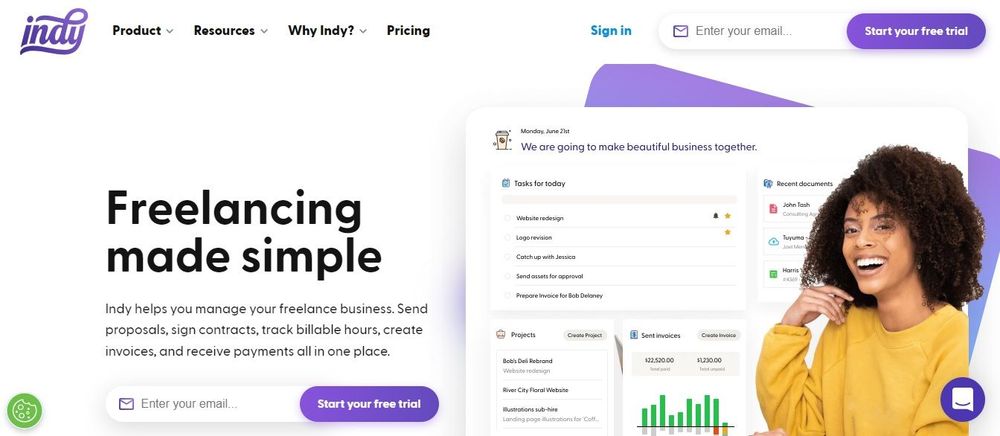 Indy provides an all-in-one solution for freelancers. You can draft and send proposals for the job on Indy, keep track of its progress through regular notification and even have the client sign the agreement for you to start working since the platform supports e-signature.
If you want some down payment before starting the work, Indy will also support several payment gateways to facilitate this. And once the job is done, you can create an invoice and get paid on the platform.
Indy supports integrated online payment platforms like Stripe and PayPal. Also, they make it easy to get paid through all major credit/debit cards and manual payment methods like direct deposits and mailed checks.
While Indy does not receive or process any payments on your behalf, it facilitates the process and will be highly useful for streamlining your freelancing job.
It is important to note that you have to pay a monthly fee to enjoy Indy's many services. But, they also have a Free plan that gives you free unlimited access to all the basic tools. Their paid package starts at $9/month for annual billing and $12/month for monthly billing.
2. PayPal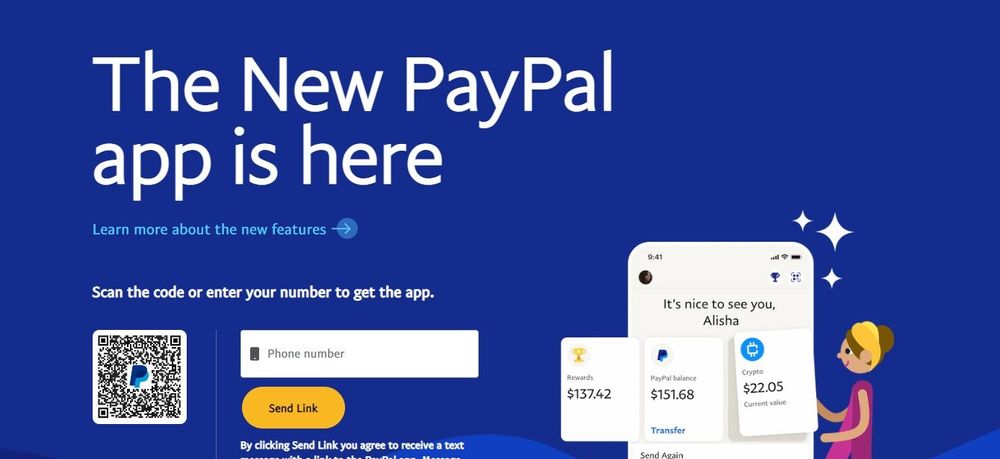 PayPal is one of the most popular payment methods for freelancers worldwide. A Statista survey from 2017 found that up to 70% of freelancers in the US reported getting paid via PayPal.
PayPal is popular because it is fast and reliable. Most transactions are executed instantly to ensure you never have to wait for lengthy payment processing. Receiving money via PayPal is also easy as you only need to set up and verify your PayPal account.
Moreover, Paypal provides multiple security features like Seller Protection to reduce the likelihood of ever losing your money. Also, the platform uses numerous security protocols to secure your account, such as SSL encryption.
It should also be easy to convince most clients to pay via PayPal as it is a top-rated payment service provider available around the world. This also makes it a good option for international payments. You can invoice the international clients directly from your account with the PayPal invoicing feature, which is highly convenient.
PayPal also has a business account with more perks for your freelance business, such as increased privacy since you can register it under a company/business name.
However, depending on where you are and the account type, the fees can be relatively higher compared to other payment options. Also, PayPal tends to hold and freeze funds if there is any "suspicious" activity in your account, which can be highly inconvenient.
3. Stripe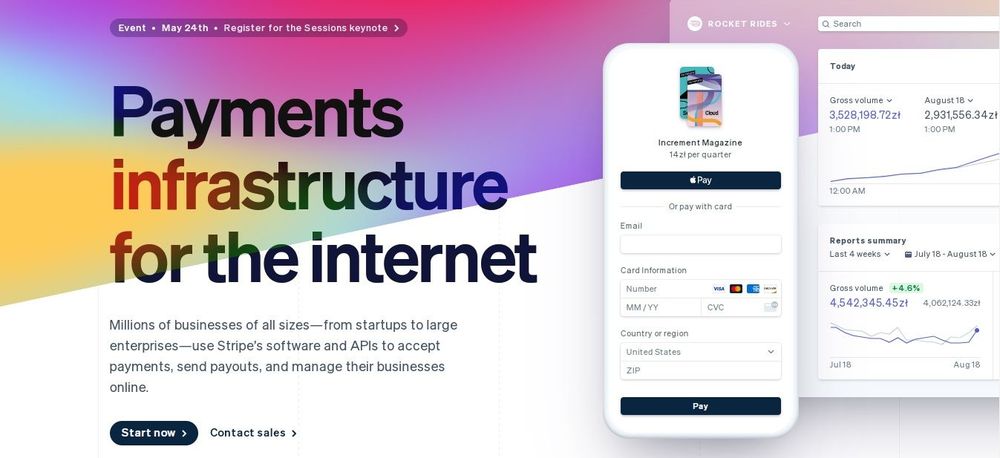 Stripe is a payment gateway that works more like PayPal and has gained a lot of traction among freelancers in recent years.
The payment gateway is designed to simplify the payment process for freelancers as it does much more than just receive payments. Freelancers can use Stripe to send invoices to clients, create a payment schedule and manage business expenditures.
Stripe is a highly secure platform that can help your freelance business avoid fraud. Also, setting up your account and using the payment gateway is quick and easy.
The only gripe that some freelancers seem to have with Stripe is that the fees are relatively higher than other service providers. Every transaction on Stripe will attract a 2.9% standard fee plus $0.30.
4. Wise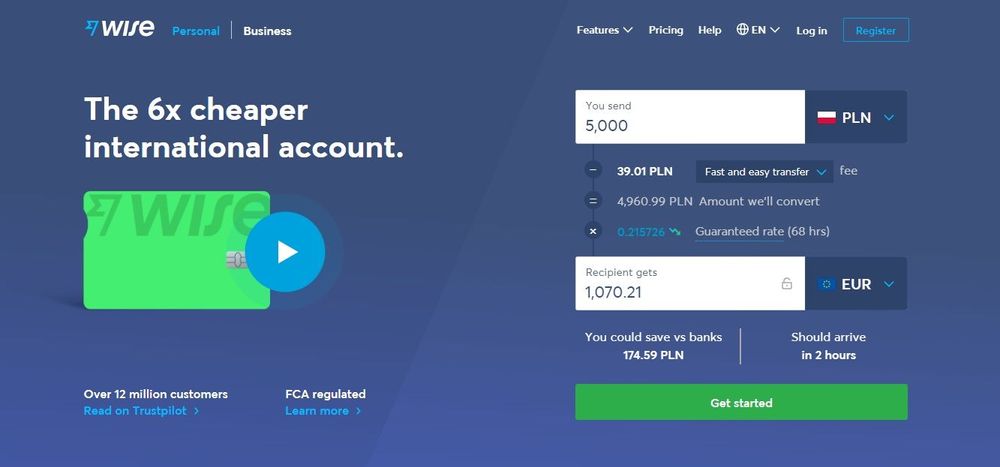 If you get a lot of bulk international payments from your clients, Wise (previously known as Transferwise) is an excellent way to get paid. The platform transfers money using real-time market exchange rates and will not charge you any bank fees.
Freelancers who work with clients from across the globe will find Wise very convenient as it accepts more than 40 currencies.
Setting up your account is quick and free of charge. And in case you have any issues with the account or payment, the platform will provide round-the-clock support in multiple languages.
Wise allows you to send invoices to your clients, and you get a global debit card associated with the account that you can use to spend anywhere in the world.
The card is also great for online shopping and very convenient as the platform automatically converts your money into the currency you are paying.
One more thing that freelancers will find highly convenient when using Wise is that it integrates seamlessly with all the popular accounting tools.
5. Other online payment solutions
There are still many other online payment solutions you can use to receive your payment as a freelancer, so you do not have to limit yourself to the popular ones like PayPal.
The others include Skrill, Cash App, Payoneer, Google Pay, Apple Pay, etc. While most are available globally, the availability for some is limited, so it is crucial to check on their respective websites whether they will be suitable for your payments.
These online payment solutions can benefit those who plan to receive international payments. Also, most have zero or low fees for receiving money, and they will process the payment instantly.
Another advantage of using online payments is that they will do the currency conversions for you (but note that some like Skrill will charge a fee for this) and deposit the cash in your account in the currency you prefer.
6. Freelancing platforms
If you use freelancing platforms like Upwork and Fiverr, you can get paid through their built-in payment gateways.
Some of these freelance platforms will allow clients to add funds to their accounts on the platform using their credit cards or bank transfer. The clients can then transfer the funds to your account once you finish the task.
Freelance platforms like Upwork also provide escrow services to ensure you get paid for any work done. The client has to deposit the funds for the job in escrow before you start working on their project, and once you finish the work, the platform releases the money to you. Upwork will also support milestone payments.
It is, however, essential to note that you may still need to use other service providers to withdraw the money from the freelancing platform. You can typically withdraw through bank transfers or send the cash to your PayPal account or mobile wallet.
7. Accounting software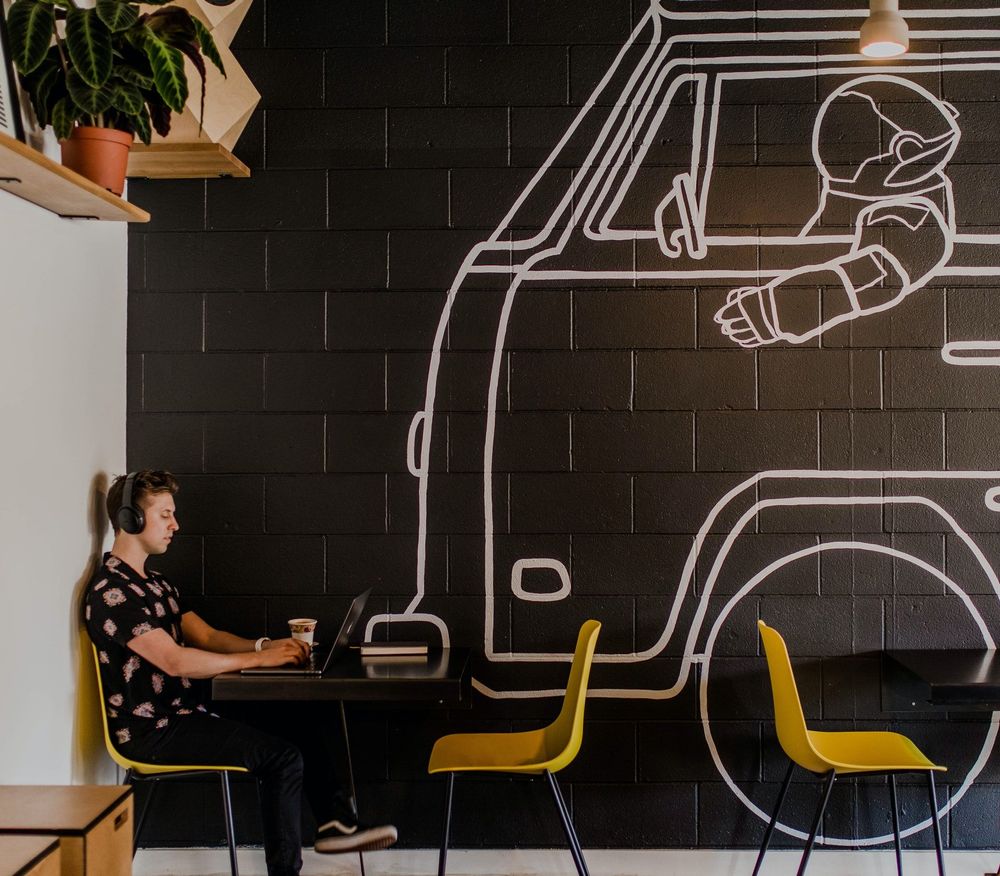 Your accounting software can be an all-in-one solution for getting payments. Besides helping you keep track of all your outstanding payments, most top accounting software like QuickBooks, Freshbooks, and Xero will have a built-in payment method.
With such accounting software, you can generate invoices, send them to your clients and get your payments electronically or through bank wire transfers. Moreover, you also get notifications when clients pay, and an entry is made into your books to reflect the amount.
Accounting software will ensure prompt payment by sending automatic reminders to clients when their payments are due.
You will pay very little to receive payment through accounting software since you already pay for the tool. Also, this is one of the most secure freelancer payment options, given the high level of security most of these software use.
8. Bank wire transfer payments
Bank transfers are one of the most common payment options for freelancers. Many clients find it convenient to wire money from their account to your personal account without setting up another account on third-party applications.
Wire transfer is highly reliable and secure, given most banks' advanced security protocols. However, it is not the best option when you want to receive money in a timely manner since a wire transfer can take up to 5 business days to process.
If you are looking for an inexpensive way of getting paid, a bank transfer might not work for you as the transaction fees can be pretty high. You should expect to pay at least $30 for an international wire transfer.
9. Electronic funds transfer to a bank account
Electronic funds transfer or EFT is a faster and cheaper way of bank transfers than wire transfers.
However, the actual cost of the transfer and the time it takes will depend on the country and bank. Some banks will still take several days to process an electronic funds transfer request.
Therefore, before you opt to get paid through EFT, it will be a good idea to check with your bank to determine how long you have to wait to get the money and the fees charged.
10. Credit card payments
As a freelancer, you can also accept credit card payments if the situation allows it. While it is not as common as other freelancer payment options, some clients can insist on paying you with their debit or credit card.
And unlike when getting paid with a card physically, you will not need any payment processing equipment to accept credit cards. Instead, you have to use credit card processing apps and tools like Square that allow you to receive these payments online.
Payments via credit card are fast and easy, but the client might need to share their credit card information with you in some cases. Some clients might not be comfortable with this. Also, credit card payments can be pretty expensive when receiving payments for large amounts.
Other Traditional and Unconventional Ways of Getting Paid As a Freelancer
Some other more traditional and unconventional ways might not always work well for freelancers but are still viable in some instances. They include trade outs, checks, and hard cash.
1. Trade out
While you may prefer to get paid in cash for your freelance work, this might not be possible in some cases.
Maybe your client does not have a suitable method to pay you by cash, or they are broke but still want your services. You can still get value for your time and effort by accepting a trade out.
A trade out means you get paid in goods or services. For example, a company that owns hotels can pay a freelance copywriter with hotel stays as compensation for their service.
While you might not receive money, a trade out can allow you to get premium goods and services that you would otherwise not be able to afford.
2. Check
Checks are one of the most common payment methods for work done. While it is not typical for freelance work, it is still viable. The client can mail you a check for the amount owed, and you only need to cash it to get your money.
Checks will simplify everything and are also a cheap way to get paid since there are hardly any fees. However, you have to wait longer to get the check. And there is always the risk of it getting lost in the mail.
3. Hard cash
Payments in hard cash are fee-free, but they are highly inconvenient for freelancers. In most instances, freelancers will work for people they have never met from all parts of the world, so it is not viable to get paid in cash.
The only workaround here is to send the cash by mail, which is a bad idea and very inconvenient.
How to Choose the Best Payment Method
Ultimately the suitable payment method will depend on both client and freelancer preferences. However, you should consider a few crucial factors when deciding what will work best for you. Here is an overview of the main ones:
1. Fees charged
Fees are one of the most important factors to consider as they can reduce how much you make from the job. Ideally, the best payment platform is one that charges the lowest fees.
However, you should be careful with some platforms as they will have hidden fees, like currency conversion fees and account maintenance fees.
Always look for a platform with clear payment terms and fees schedules so that you know the service fee to pay for each transaction.
2. Supported currency
Does the payment platform process payments in your local currency? You do not want to incur extra charges to convert the money or be forced to use an additional tool. The good news is that most top payment gateways will list all the currencies they support.
Supported currencies also make these payment platforms ideal for use in particular locations. For example, Payoneer seems to work best for Eastern Europe, Asia, and Africa, given its supported currencies.
3. Payment processing time
If you want instant payment processing, you should be ready to accept payments through only payment solutions such as Paypal, Stripe, Wise, and Payoneer.
Some other methods like bank transfers and EFT can take several days despite the many other advantages they give you. Therefore, how fast you want to be getting your money should be at the top of your mind when deciding what platform to use.
4. Security
Security is always a big issue where money is involved. It is even more crucial for a freelancer since, in many instances, you will be dealing online with people you have never met, so it is easy to get conned.
Before settling on any payment channel, look at the security measures to ensure your funds will be safe, so you do not fall victim to common online payment frauds like reversals and chargebacks.
5. Offline or online payments
Do you prefer to be paid online, or are you more comfortable with offline payments? Sometimes you may also want to use a combination of the two, so it is vital to choose a platform that supports this.
There are many payment solutions that you can access quickly with a simple sign-up. However, you will have fewer options for offline payments, such as bank wire transfers and check to mail.
Should You Accept Payments in Crypto?
Cryptocurrency is another viable way of accepting payments as a freelancer. It can be a good idea if you are a crypto trader or like to speculate on the price of these digital assets.
Crypto payments will also have many other advantages starting with the fact that you will not have to provide any personal information that you do not want. All you need to get paid is your crypto wallet address, and the client will not even know your name if you don't want them to.
Also, crypto payments can be cheaper than many other options since there are no processing fees or markups. The only fee you might ever have to pay is the network fee that will depend on the crypto asset you are receiving, but it is usually relatively small.
Additionally, accepting payment is still easy regardless of the client's location, and you can be paid faster as the crypto should reflect in your wallet almost instantly.
But on the downside, digital assets are highly volatile, so there is a risk that the value of the coins might reduce significantly from the time you get the payment to when you utilize the funds.
Tips to Ensure Easy Payment as a Freelancer
Choosing a suitable payment method is just one way of ensuring you are paid quickly. You can do many other things to avoid delayed payment and make the entire process smooth for you and your client.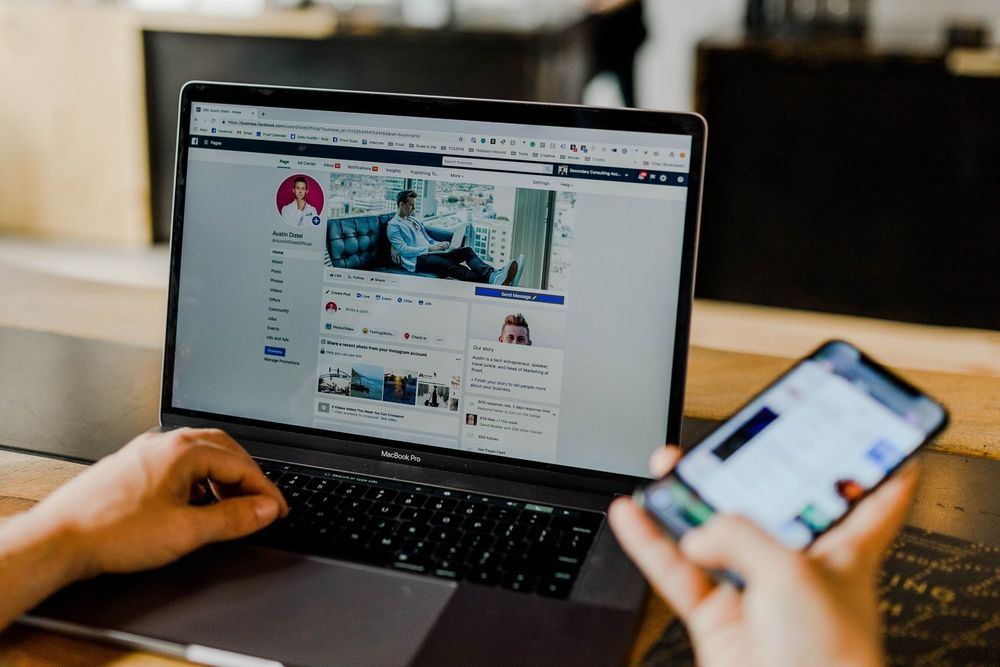 1. Send invoice on time and do a follow-up
It is obvious you need to send clients invoices on time. However, sometimes it is easy to forget, especially when overwhelmed with work.
However, you can use automated invoicing software and other tools to automate the process, so you always do it on time. Also, you can set up recurring invoices for your regular clients and automatic reminders.
2. Use escrow services
An escrow service will protect both the freelancer and the client. Since the client has to deposit money before you start working, you are sure of getting paid for the work done.
Also, the payment is only released when you deliver the work, meaning the client also has nothing to lose.
3. Be clear about all the costs
You should not surprise your client with new costs that they had not anticipated or planned for, so be upfront with all your charges.
If an extra task requires more payment, make sure you discuss this with the client and agree before tackling it. For example, if it is a copywriting job and you think the project needs a few extra articles, you must tell the client before adding them.
4. Ask for a down payment
It is always good to ask for a down payment before starting any freelance job. While the actual amount depends on your preferences and project type, asking for around 50% of the total as a down payment makes sense.
Asking for a deposit means that you will still get some pay no matter what. Therefore, the job will not be a complete waste if something goes wrong.
5. Pause work if the client is not willing to pay
You should never hesitate to pause the work if you feel like the client is not honoring your payment agreement.
If you see any red flags, such as the client not responding to your messages, consistently late payments, or false payment promises, ask for the full payment before you can continue working.
Bottom Line
Freelance work comes with many perks as you get to set your working hours and pay rates and choose who to work for and when. However, it can only be rewarding if you have a reliable payment method.
Fortunately, there are almost countless payment methods that you can use. They range from online payment solutions like PayPal and Stripe to bank wire transfer and EFT or even getting the check sent by mail.
Your suitable payment method depends on your location, the amounts you receive, and your currency. However, whatever way you choose should charge low fees and offer faster payment processing and maximum security to keep your hard-earned money safe.