As a freelancer, you want to maintain a purposeful and healthy relationship with your best clients.
Working with the same client for a long time has many advantages. You earn well, get 5-star reviews, and have an easier time understanding projects. You get the freedom you deserve and grow a sustainable business.
While maintaining an effective partnership that benefits you is crucial, the big question is, how do you do it? What do you do to keep your clients happy?
You do so by offering additional services, a concept known as upselling. Your services should attract clients and encourage them to keep coming back for more.
Upselling your work as a freelancer is not a walk in the park, but this article will break it down so you can learn the best upselling strategies for freelancers.
Understanding upselling
Upselling can be a powerful way to earn more money from your client, and it's a strategy that many top freelancers use.
What do you need to succeed in upselling?
You must first offer your client the exact services they need. Then, when they've already ordered, you ask them to take up an additional but still valuable service.
An example of upselling can be integrating a search engine optimization (SEO) tool or strategy into a web development project.
Now, upselling is delicate. You must consider your client's willingness and ability to pay for your extra services. Again, you must understand your capacity so you don't bite more off than you can chew.
Every freelancer should know how to identify an upselling opportunity and counter common challenges.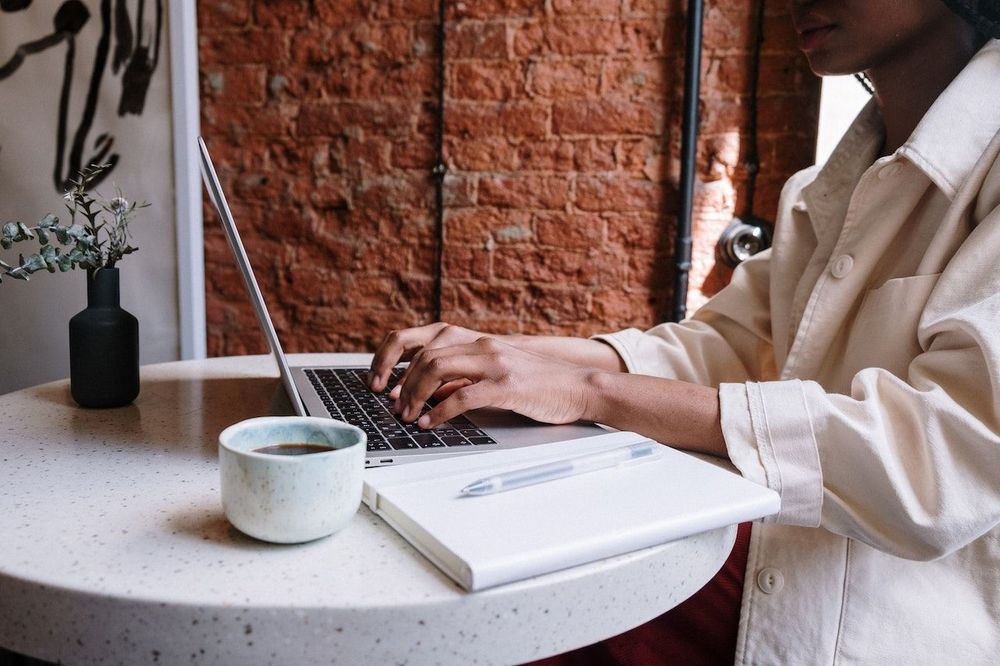 Upselling is a win-win concept
When you do it well, an upsell will benefit you as much as it does your client. To succeed in upselling, you want to find opportunities that will edge your client towards achieving their goals.
Your client will see anything to the contrary as a pursuit to milk money out of them. And trust us, you don't want to create that impression because it can cost you the client.
Don't just think of how you'll earn more money. Focus on helping your clients to meet their goals and grow their businesses. Find opportunities they have not seen or even thought about and pitch them.
Remember, upselling is quite beneficial to your freelancing venture, too. Knowing how to increase your income without finding new clients is less tedious and saves time.
It beats the feast and famine cycles — where you're unsure of your income. That's where you get terrific clients and earn well in the "feast" cycle. And you lose major clients and struggle with income in the "famine" cycle.
Upselling improves your chances of going long-term and earning more from each client. You finally say goodbye to the feast and famine cycle and say hello to higher lifetime client value.
How can freelancers create upselling opportunities?
If you have a solid foundation with your client, you need the right approach to create an upselling opportunity. Here are the strategies you can use to do it like a pro.
1. Understand your client
Upselling differs ‌from pressure selling. It's about demonstrating that you are familiar with your client's needs and want to help them grow.
If you've been with your client for a long time, they will have an easy time discussing their projects with you. Such conversations are crucial as they help you develop your upselling strategy.
So, go through your list of existing or previous clients and have a candid conversation with them to understand their projects better.
Check out your client's social media platforms or website to learn about their upcoming projects. Every detail you find boosts your upselling strategy.
Once you've collected sufficient information, talk to your client about your expertise and services that will contribute to their efforts.
Let's say you're a writer, SEO guru, and graphic designer. You get a client who needs writing services, and they love your content. Pitch SEO services to help them improve their search rankings as well. And pitch graphic design services to make their content more appealing.
You might be wondering, "How exactly do you pitch?" Let's zoom in on this.
2. Pitch like a pro
An effective way to pitch is through a soft sell. Avoid being pushy. Discuss ideas that can better their project. Be a part of their creative thinking process.
You will need to understand their needs to win extra work. For example, don't recommend a new logo design to a client who has told you she's thrilled with the logo design work she's getting from someone else.
Be prepared to take a no from your client. Not every client is looking for extra services. Sometimes, they may want to but not have a budget for it. Master the art of identifying potential clients who need your immediate help to reduce the number of rejections.
When you've identified the ideal project, pitch the idea, not your freelancing skills. For example, show them how better rankings can boost their revenue instead of telling them you're an SEO guru.
You can use proposal templates if you want to pitch your ideas like a pro. With templates, you can have a proposal sent off to your client in minutes. Just pick a template and adjust the content to fit your needs. You can even add a business logo and any branding colors for customization.
And when you're all done, you'll get notified as soon as a client accepts your proposal. Then turn that proposal's estimate into an invoice for easy billing. Simple as that!
3. Sell the benefit
People don't buy skills or features. They buy benefits. Sell the benefit of the service or offer.
Some clients have little understanding of their additional needs. For example, a client may have basic knowledge of social media marketing and search engine optimization but might be clueless about the latest algorithm updates and tools. Talk about these to prove your expertise.
As you discuss with a client, note their understanding of different services and skills. If there's a benefit they're missing, that is an upselling opportunity. Demonstrate how your service will give them actual results.
Remember to be truthful about results. Avoid false promises. Give clients realistic timelines and expectations. Sometimes, things like improved SEO rankings can take months of intense work.
Being professional and truthful shows the real value you bring on board. Continue giving clients results, and you'll be in business for a long time.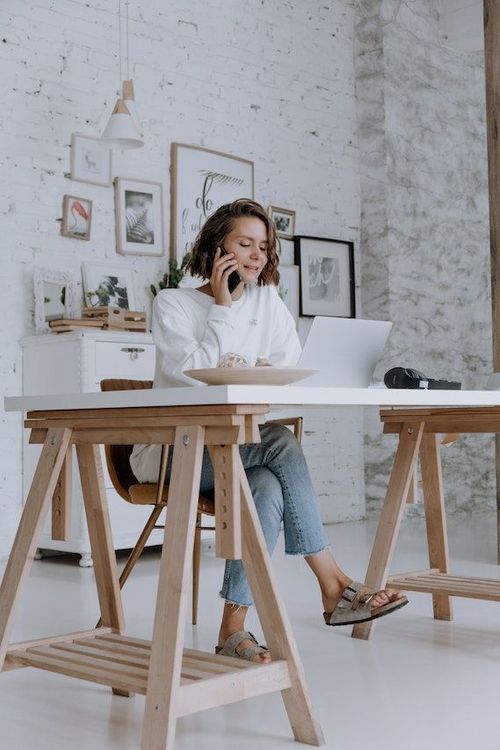 4. Bundle your services
Offer additional services and add-ons to your client's orders. You can also offer discounts as a strategy to attract clients while increasing your value in the freelancing marketplace.
When hired for any service, talk about what else you offer. Your clients won't know about these additional services unless you discuss them. So, start with an intricate plan that has your entire service bundle.
Think of your last trip to your favorite pizza place. You probably saw the options of buying either specific items, such as pizza only, or bundled items, such as pizza, chicken wings, and a drink.
When you last ordered pizza, the restaurant probably upsold other items, such as drinks, extra cheese, or extra toppings, right?
That's the same thing you should do as a freelancer. Have your bundles in mind, and when a client orders one service, ask if they'd also like other related services.
Be honest, friendly, and kind to succeed. As you've already learned, not every client needs additional services, even after you give a brilliant pitch.
If they decline your upsell offer, take it positively. At least you mentioned it, and that won't go in vain. You never know. Perhaps they may need your services in their future projects. And make sure you deliver high-quality services so that they keep coming back.
5. Learn the art of subcontracting
What do you do if you have identified a client's needs, they've accepted your offer, but you don't have sufficient time to execute the project? Master how to subcontract.
Don't fear subcontracting if you are pressed for time. Remember, you must complete and submit the project on time without compromising quality. Demonstrating your ability to meet your client's needs regardless of the magnitude of work they give you helps them trust you more in their future projects.
How to integrate upselling into your freelancer marketing strategy
Upselling isn't an instant thing. Instead, opportunities can organically grow over time via progressive interactions with existing and potential clients. You can integrate upselling into your routine marketing activities.
Your aim is to get a client into your space first, then give them more. Once in a while, consider offering discounts on your less popular services to encourage your clients to try them. Then once they're in, you can start offering them extra and even more premium services.
You can use upselling to your advantage through:
Courses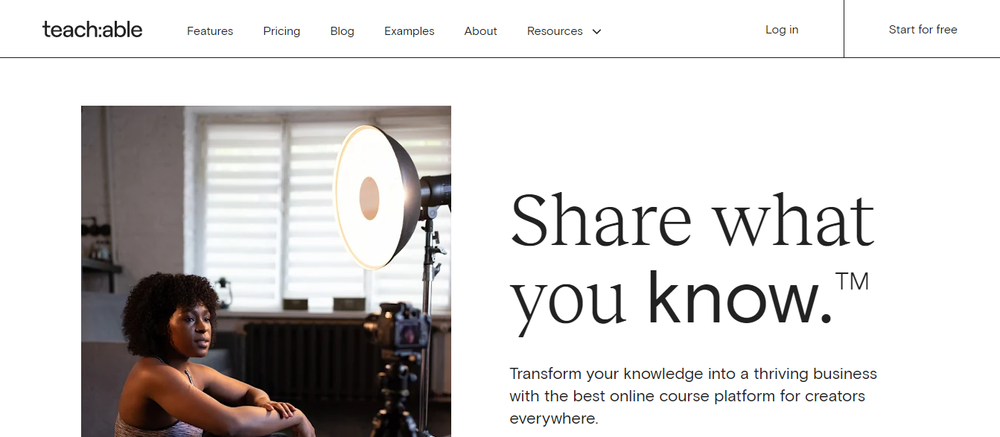 Source: Teachable
As an experienced freelancer in your niche, you can train new freelancers and existing clients. Do this by creating topics your target audience wants to understand better.
A course can be brief or massive. Depending on the scope and your reputation, you can charge anything from a few hundred to thousands of dollars. Interested parties can access your course from your website or online course platforms.
Packaged services
As stated above, you can convert your existing services into bundles to make them more appealing to potential clients. These packages offer a more lucrative and consolidated version of the different services you promote.
Here, you're combining multiple related services. For instance, if you're a copywriter, you can bundle blog writing, website copywriting, and one-to-one consultations into a single package. Your client receives and pays for all the services together.
Doing so will enable you to increase the cost of your combined services without struggling to get different clients for each service.
Ongoing support or maintenance
Your client has launched a web design project. You've spent days working on it. Now, what next?
Create a cost-friendly structure for essential maintenance. Examples can be removing broken links, running backups, testing page speeds, publishing content, or replacing outdated plugins with newer, more effective ones.
All freelancers can offer support and maintenance services. For example, writers can provide ongoing keyword research, analytics, consultation, conversion optimization, and content strategy services.
Virtual assistants who manage email can offer social media marketing, calendar management, phone support, travel arrangement, and blog post scheduling services.
And almost all freelancers can offer consultation as a service.
It's time to research how you can offer your clients continuous support and maintenance services. You can even get the coveted high-paying clients who pay monthly retainers for support and maintenance to ensure their businesses run smoothly.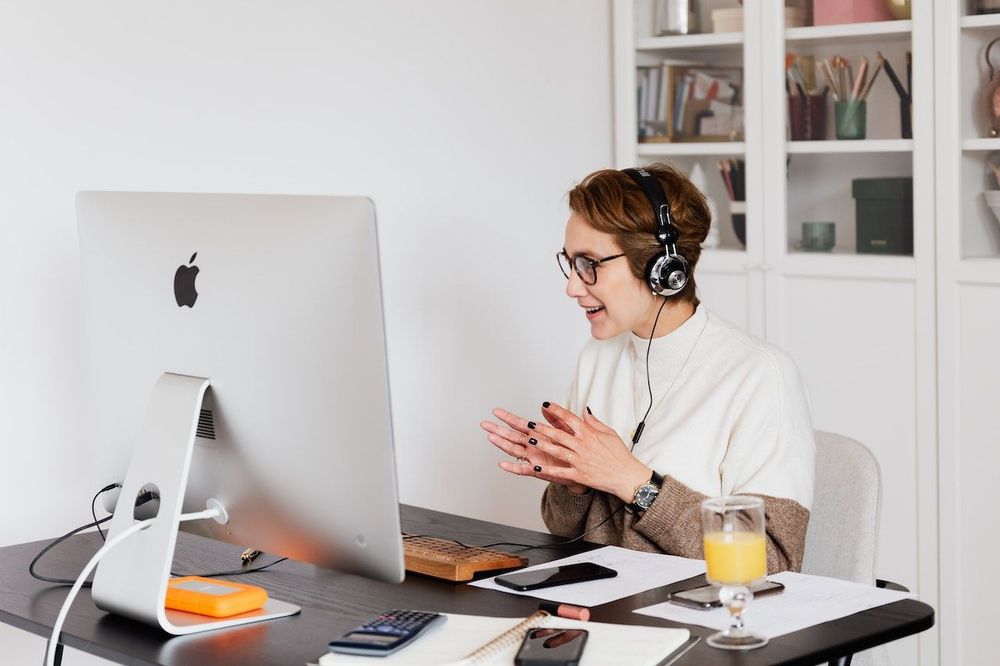 How to earn more upselling as a freelancer
Are you struggling to meet your financial goals? Has your contract ended, and you're looking for the next client? Your next best bet is to get new clients and upsell them.
So, if you have no single client right now, the first step is to apply for jobs heavily. Don't just apply to work with anyone. Look for clients with big budgets, excellent reviews, and successful businesses. That gives you higher chances of long-term success.
Choose to work smarter instead of just working hard. By working smarter, you can convert a $2,000 per month contract to $15,000 per month with the same client!
As you look for clients, keep that in mind. And once you have those amazing clients, here are tips to help you earn more from them.
Leverage opportunities to expand
Turning in high-quality assignments when they're due is the normal thing to do. But you want to surpass normalcy. Pay close attention to things happening around your clients and discover where things are evolving.
If your client approaches you for help or you realize there's a need, pitch it and show your willingness to help. This is an excellent opportunity for you to get more work and demonstrate a wide range of expertise.
Some options you can piggyback on to upsell your client and get more work include:
A redesign or new product launch
Company acquisition or merger
New marketing channels like blogs, social media, and podcasts
Management shifts
Provide tangible solutions to their problems
Is your client struggling to launch or manage a new product? Become the resource they desperately need. Approach your client, tell them how you can help solve the problem and give them viable ideas. If you succeed, you will win their trust.
Don't be reluctant to discuss a problem your client is facing. Give them practical solutions to augment your credibility as a trusted assistant.
Besides being happy, your client will be more than willing to send you more work. To be effective, ‌improve your problem-solving approach by:
Focusing on the solution
Defining the problem clearly
Acknowledging a process
Listening actively
Effective problem-solving skills help you establish where a problem originates and find a tangible solution for your clients. The core problem-solving skills you should have include:
Communication
Creativity
Research
Analysis
Decision making
Active listening
You can leverage your problem-solving skills to upsell your services as a freelancer. When you listen to your clients talk about their pain points, hopes, expectations, and business, you'll get ideas on how to offer solutions.
If you can introduce your clients to other services that can solve their problems, they will ‌continue to give you work.
Demonstrate your value
Strive to meet your client's expectations and let them know you value their results. Ask them for feedback and keep tracking things happening around them. For instance, if you are confident that longer articles will attract more traffic to your client's website, ask them to consider incorporating longer posts in their strategy.
Seek to understand how your clients are doing in terms of:
Page views
Social media engagement
Mean page view times
Email subscribers
Blog post comments
Lead magnet downloads
Revenue
Request a raise
Ask for a pay raise for your services after working with the same client for six months. Take some time analyzing their business and note down the improvements you've made since you joined. The best thing to note is if you've significantly helped your client to increase revenue.
If you're sure your client's business is more profitable because of your service, then it's safe to ask for a raise. After all, you've proven your worth.
Be prepared for their answer. Of course, they can agree or disagree. Ask yourself whether you are ready to discontinue your services if they say no. It's okay to still continue if you're comfortable with what they offer.
However, if your client agrees to your demands, increases your rate, and continues working with you, that's a sign they are a partner you can grow with.
Be consistent to earn more
Finding more clients is not only fun, but it'll also open doors for you. However, don't ignore your existing clients.
Always ensure you deliver quality when you say "yes" to a client. Be so consistent that even after working together for months, your client is still 100% sure you're reliable.
When your client tags you as a reliable, productive, and consistent asset, it's easy for them to listen to you whenever you upsell. And you'll keep proving them right every single time.
And what happens when your business grows? Anticipate upcoming bottlenecks and cut out the bottom-tier clients professionally. You can even tell them in advance that you've got some new projects and will be unable to continue working with them starting next month.
That gives them enough time to find your replacement, and you'll end the relationship as a professional. The best part? Should their business grow, they may come back to you later with even better offers.
Consistency and constant upselling will help you ‌keep building an amazing freelance career.
Conclusion
As a freelancer, you must work hard to nurture your relationship with existing clients. Seek to understand your client's pain points, business, and goals. Then, use their feedback to create a service that will help them solve their problems and edge them closer to their goals.
Make your service irresistible to ensure they purchase it immediately and even recommend you to their friends. In your quest to upsell your services, remember you can boost your effectiveness with various tools. For example, time is precious, and you want to use it as effectively as possible.
Leverage Indy's Proposals tool to make it easier than ever to win new clients, along with our Calendar to schedule meetings and stay ahead of your projects. Freelancing can be taxing, and you need the inspiration to remain sane. Here's some more self-improvement and inspirational content to keep you going.
Get started with Indy for free ‌and propel your freelancing career to the next level.