Sending a quote to a potential client can be an exciting (yet nerve-wracking) experience. It's your chance to demonstrate the value of your services, but it can be challenging to strike the right balance between professionalism and friendliness. Not only that, but it's critical that your quote accurately reflects your pricing and services.
In this lesson, we'll give you essential tips on how to send a quote to clients, and what you should include in a professional quote.
What Is a Quote?
Before we get into how to send a quote, let's get back to basics.
What is a business quote?
A quote, or quotation, is a document (either hard copy or digital) for the customer where a business or sole proprietor describes the goods and services requested by them and provides relevant pricing for each. Most quotes are written and sent in response to an RFP (Request for Proposal) when a client seeks a clearer idea of whether your services match their needs.
What is the difference between a quote and an invoice?
You send a quote to a prospective client before the work is initiated. The document has all the details involving the goods and services they are interested in, their pricing, and the quantity.
An invoice is a document that requests payment when the work is done or has reached a milestone.
An invoice mentions the date when the service or product was achieved and the exact amount owed by the customer for every product and the aggregate amount owed by the customer.
How to Send a Quote?
Sending a quotation to your customer sounds like a simple task, but it's not as easy as it sounds. There are many mistakes and pitfalls to avoid when you create and send a quotation to a customer, and unfortunately, any mistakes you make could cost you cash and leads.
The trick lies in knowing exactly what your client needs (i.e., communicating effectively) and tweaking your quotation to outline and meet that need. This means asking the right questions and getting the most informative answers. When writing up a quote, ask yourself the following:
Is the client shopping around?
Did the client send an RFP or RFQ (request for quotation)?
Is the client ready to close the sale/sign the contract?
These questions should help guide you as you specifically evaluate what the client is seeking from you. If your services are one option among many, your quote must also persuade them to choose you over the others. Have they made what they need abundantly clear if they're settled on you? If so, can you meet those needs? Finally, is the client ready to close the sale, or are they requesting a quote for their research?
Tips on how to send price quotation to client
In today's cut-throat competition, small businesses and big companies target the same genre of audience, making the competition get tougher.
Today, you cannot dwell on things, but seize the moment. So, as soon as you get a quote request, you should draft it as per the guidelines of your brand and the requirement of the client.
The right way to draft an efficient quote is to research the requirements of your client.
To strike a business deal successfully, you should use the RFQ of the client to get more information and ensure all their demands are met.
You can also depend on your old and successful quotes for help.
Sending a Quotation Email
As much as sending a quotation email relies on understanding the client's needs, it also hinges on effectively selling yourself and your goods and services. As a rule of thumb, ensure that before you send a quotation email, it does the following:
Reiterates, clarifies, and responds to the client's requirements
Ensures each of the client's requests and preferences is factored into the quote
Specifically responds to the client at hand (in other words, tailor it to the client you're talking to now – a generic email may be lackluster and open you up to easily avoidable pitfalls)
Built-in Options: Templates and Management Systems
When you plan to send a quotation to a customer, free online templates and management system suites are great options. These work well for freelancers who want to be as professional as possible but maybe aren't as tech-savvy or don't have the time to be super detailed.
In addition, to help with quotations, management systems and suites come with other tools such as invoices, contracts, proposals, and even interactive charts for real-time help and feedback.
For many freelancers, downloading free templates or subscribing to a management suite is a great way to grow business, stay professional, and tie up loose legal ends that would otherwise be missed when writing contracts and proposals.
Steps to create attractive business quotations for clients
Now that you know the different types of quotation templates available, you should know how to create winning quotes for your services:
Pick a reliable, professional layout
A good quote template is the first step to gaining the trust of your clients. A digital, efficient template makes your client believe in your brand. No, you seriously don't need messy hand-written quotes!
Your quote template should include your company logo and business name on the left side.
There are free quotation templates available, but selecting the right business format for you depends on your needs, business, and the software you plan to use. You can use the free quotation template for MS Word, MS Excel, PDF, and Google Docs.
Microsoft Word or Excel is a good place to begin with, as you can easily customize the template here. You can save them in PDF format and send a professional version to your customers.
If you like to use Google Docs, you can also get a professional quote template in Google sheets. The empty sections can be customized and your quotation will be ready with just a few touches of buttons.
Some companies take the help of accounting and bookkeeping software to draft their quotes. The estimates are ‌the same as quotations, but the price is approx.
With the help of estimating software, you can send accurate and profitable prices to your customers. It also avoids any risk of potential errors that could damage your business and its image.
Once you have the figure in your hand, you can start drafting the quotation accordingly.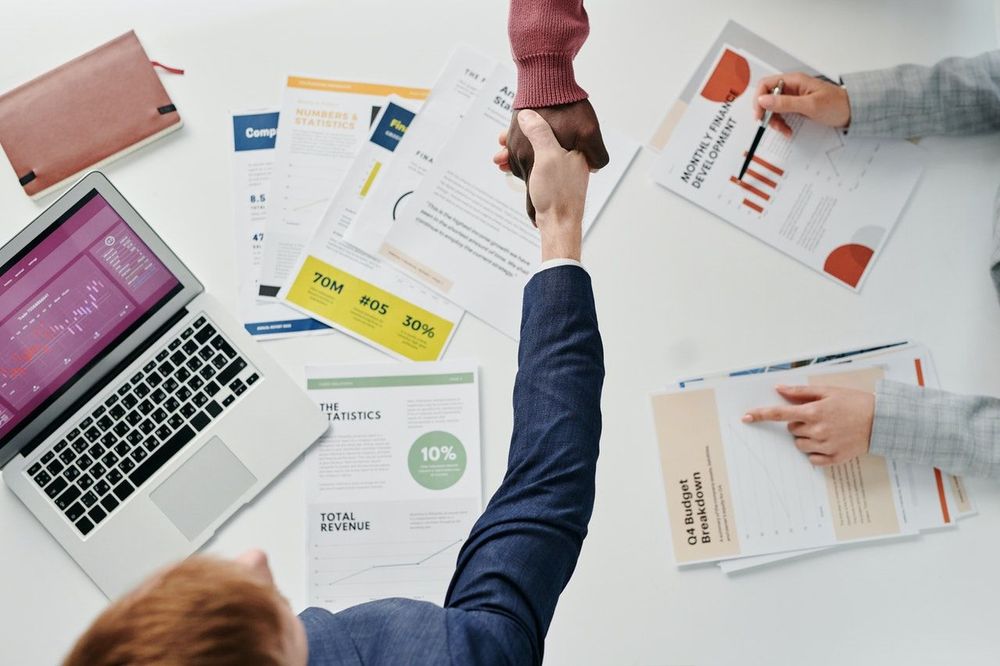 Mention your quote number
Like an invoice number, a quote number is a sequential number assigned to every client uniquely. Quote numbers simplify you to track your quotes and manage them in your CRM.
The quotation number should be mentioned clearly on top of the price estimates so that your client can easily spot it. A few things to keep in mind when drafting your quote number are:
It should be alphanumeric, including numbers, letters. But, do not include special characters.
It should be around 3 to 5 characters long, depending on your quote formation.
It should include the initials or name of the client.
You can use accounting software to generate quotes for a client automatically. However, the generated quote is editable, in case you want.
Include client information
It is important to include the details of a prospective customer to know who the quote is being prepared for.
Business name
Client Contacts
Business address
Email address
Include your business information
Make sure you add a detailed description of your company to create an accurate and clear quote. If your client has questions, they should be able to get in touch with you quickly with your contact information. The document should include:
Your business name
Your company's logo
Address
Contact information
Email address
Mention the date of issue
It is the date when you send the quote to your potential customers. It is important to record the dates when the quote was sent. You should add a timeframe to let them know the period for which the quote is valid.
To ensure accurate and concise quotations, give your quote an expiry date. It should range somewhere between 15 to 30 days.
Enter a detailed description of your product and service business
Mention every product and service you provide, along with their price quote to give a rough idea to your client.
The itemized quote should include a concise description of the items and their quantity, per unit price, and total price.
A good quote attracts customers by helping them understand what you're offering and what they'll receive.
Also include the details that will not be included in the job cost. For instance, if you are quoting for a kitchen renovation job and you charge a demolition fee, make sure you include it in the quote.
You can make your quote unique and different from your competitor by adding pictures and attractive packages. Customize your quotes by mentioning work details and pictures of your products and services to create an accurate image of what you do.
State your quote rules and conditions
No quote is complete without specific rules and conditions. This is where you state the duties of you and your client. A well-submitted estimate disclaimer helps you avoid any future disputes with your clients and sets clear expectations from the beginning.
Terms and conditions for pricing quotes:
Payment terms: It states whether you need to make an upfront deposit or not. It also includes the pricing structure and payment methods you accept and when the payments are expected.
Associated costs: If there is any additional work involved in the assignment, you can secure your business from missing out on such payments by including additional work cost in the quotation request.
Unforeseen changes: It is essential for businesses that work outside and rely on climatic conditions for work.
Include Optional Details
Though the information may not be needed for your quote, it is recommended to include them,
Purchase order number
Seasonal or referral discount
Sales tax number
Business number
Signatures
The signatures of both parties should be included in the quotes as an affirmation of the deal. You can use the electronic signature feature available in the quote template to eliminate the lengthy procedure of getting a client's sign.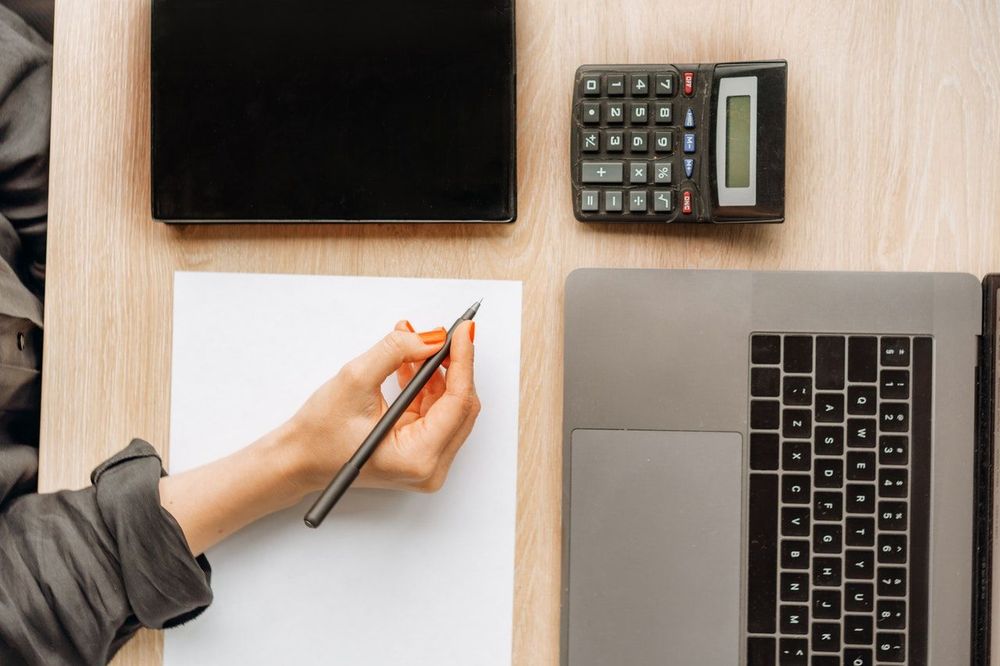 How to request a quote?
If small businesses need to hire subcontractors for work, they should acquire a bid. This is where they submit a quote letter request that comes back with price estimates.
A quote letter should be concise and accurate and should have the date. Also, mention the items you want to purchase and the services you are interested in.
How to decline a quote?
If you've received a fixed price quote that you don't like, it's okay to move on to another company.
But, because the company took the pain to provide you with the quote, you should inform them about your decision.
Thank them for the quote and give a reason why you cannot accept their offer.
How to send a price quotation to a client?
Once the quote is prepared, you should send it to your prospect to win the project.
But, before doing that, it is important to know the best time to send a quote to a prospect.
It is usually suggested to send a quote instantly right after the client has requested it. If not instantly, it can be sent within 24 hours of the initial contact.
The right way to submit a quote to a client is to email them in PDF format. Emails appear proficient, and you can conveniently follow up on them.
When sending a quotation, ensure the subject line is simple, and the message is brief and formal.
Sample email
Hello John,
We thank you for asking for a quote on your project. Please look at the detailed copy of our quote attached to the email.
The total quote is $50,013 as of Mar 23, 2021.
If you have any queries or concerns about the quote, please don't hesitate to contact us at XXXX
Sincerely,
Name of the company
Details
How to send a quote via text message?
Another way to send a quote directly to your client is through text message. This makes quote delivery more convenient as most business owners notice, check and answer their messages.
Sending quotes via message shows off your image as a modern, tech-savvy professional, even if you are a single-person team.
Similar to automated quote email, clients can witness, agree or disagree or request changes to the quote directly from their phone.
The text message allows your client to witness and approve their quote in the message itself. The text message can be customized according to your client.
Tips to propose a sales quote that appeals to your customers
Pick simple to edit quote templates
Pick a template to design your business quote as it is time-saving. It helps you edit the template according to your brand guidelines and customers' requirements. You can easily personalize your quotes according to your preferences with customizable templates.
A formal letter that follows a suitable hierarchy of ingredients looks and reads perfectly well. Check out some previous successful business quotes to get an idea. Follow the same pattern to avoid mistakes and omissions—Double-check for errors.
Ensure the potential client easily understands all the data mentioned in the letter. Do not leave space for hidden details as it leads to poor trust. Be very precise about every detail you mention. Transparent communication in your business quote is important for higher satisfaction.
Checkpoints to keep in mind before you Send the Quote
A good business quotation will help leads turn into invoices. Here are important checkpoints to keep in mind before sending your business quotation to ensure your success.
Recheck the calculation
The major purpose of a business quote is to offer the right pricing information. Hence, recheck all the numbers to look for wrong calculations before sending the quote to a prospective client.
A poor calculation can mislead the prospects and also appear unprofessional.
Keep the correct format in mind
Appropriate formatting helps your quote to appear correctly concerning appearance. Pick the right font, keywords, and appealing colors to gain the reader's attention.
It will make your business quotation easy to read and presentable.
Recheck for grammar and spelling
Your quotation should be a concise document. It should not have any spelling or grammatical errors. It will lead to confusion and cast a poor impression, lowering your chances of deal closure.
To leave a positive impression on your prospective client, you should review the final quote and send it.
Clarity notes
If some information regarding your pricing structure or cost breakdown is complicated, you can add a disclaimer or a small note for better clarity.
The notes for clarity offer additional details to help your prospective client decide.
Optional information
A final quotation is a concise file. However, there is a scope to add additional details such as other services your company offers, discounts that can be availed, time frames required for a specific project, and more.
These optional details work into persuading clients to pick you.
Deal closure with quote follow up emails
Sending a suitable, properly written quote is like placing your foot on your client's door. But, a deal closes with a quote follow-up.
Be it, potential clients or old customers, all are busy. They may have placed a quote request, but it is common for them to forget to approve your quote, even when you have added an expiry date.
Hence, a well-drafted and efficiently timed follow-up is recommended to ensure your prospects hit the approve button. And, the approval costs you nothing more than follow-up emails.
Plan a professional quote to win better jobs
What appears to be a small portion of a gigantic business process, submitting business quotations is important in acquiring and retaining clients.
To win a project, it is essential to develop precise and effective quotations that meet customers' requirements while offering a formal tone and professional layout.
Hence, automation and good accounting software are suggested to enhance your business's reputation and brand image.
A quote template or software will give you a professional and appealing look. It also helps you win more projects easily.
Choose a good quote template to create quotes professionally and efficiently, creating a long-lasting impression on your prospective clients.
Last Pro Tip: Always remember to double-check that everything is right before you hit the send button. It involves rectifying all the typos and incorrect sentences. Make sure your quote appears as professional as possible. Adding your business logo and company's name is of grave importance as it enhances your professional level and gives your company recognition.
Conclusion
Sending a quote is a vital part of the client acquisition process. Not only can quotes help you win new business, but they also let you establish a professional relationship with your client. In this lesson, we showed you the steps for sending a quote, along with a sample email to get you started.
Indy makes this process even easier, giving you templates to gain new clients, sign contracts online, and get paid fast when the project's finished. Check out how Indy makes managing your freelance business simple, and get started today. Happy quoting!