Proposal writing can be a challenge when trying to stand out from other freelancers. You have to speak to the heart of a client's problem, come up with the right solution, share why you're the perfect person for the job, and how you plan to take action on the proposed project.
And if you're wondering how you can craft the kind of proposal that closes deals, you've come to the right place. A design proposal is the best way for freelancers to pitch their design services and land new clients.
In this guide, we'll break down what a design proposal is, why it's so important to get it right, tips to nail the structure, how you can elevate it even further, and advice for when it comes time to present the final draft. Let's get started!
What is a design proposal?
Your design proposal is a document that states what you propose to do for your client. The goal is to outline the core details of the project by including an executive summary, information about the scope of the project, and what the final deliverables will be. You should also explain how your services will add value to the client's business.
At this stage, it's likely that you already had a conversation with your client to get to know each other. However, because clients usually have many options to choose from, it's essential to write a design proposal that stands out so they can see the value you have to offer.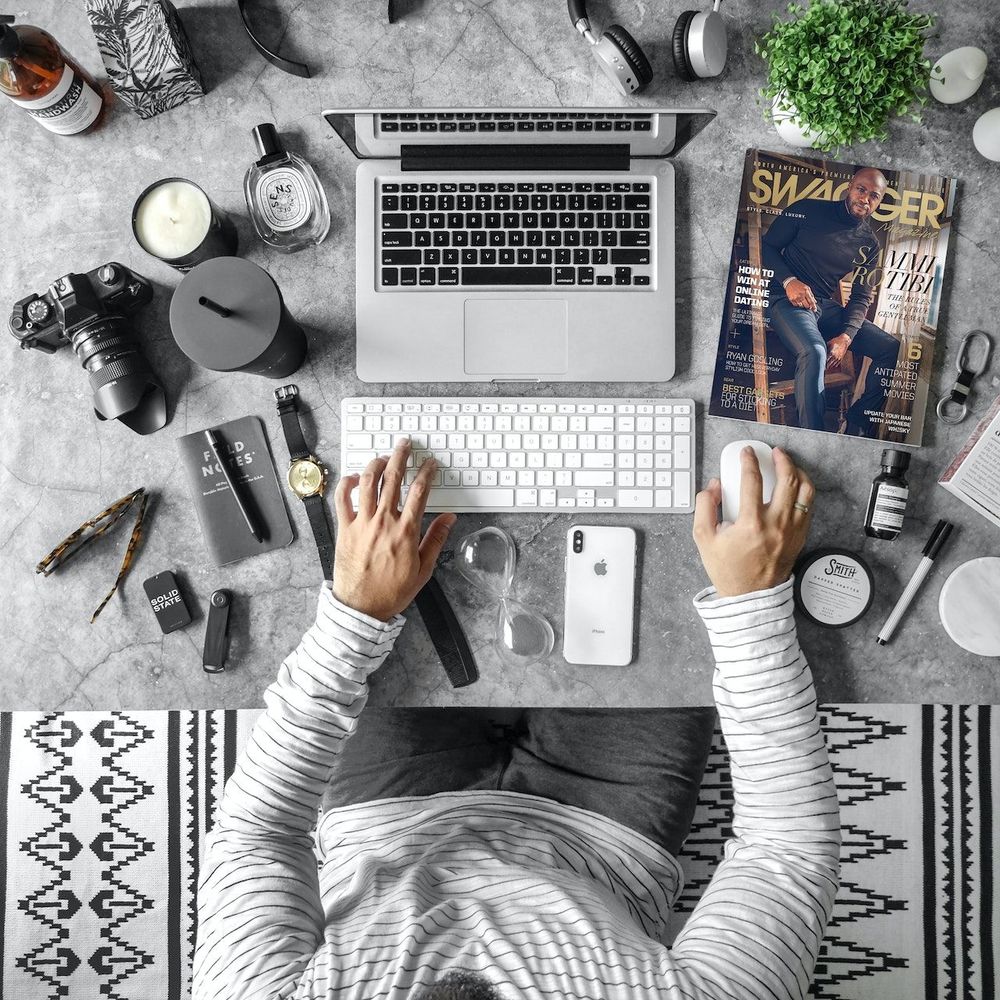 Worry less about impressing them with difficult vocabulary, and more about making it comprehensive and accessible. Focus on being as clear as possible, packing your proposal with tons of value. If you had an initial interview before writing the proposal, try to show clients that you've been paying attention to their needs by directly addressing statements they made from the interview.
Your goal with this document is to clearly show them you're the right person to help with the project. If you can communicate your solutions better than others, you win - even if you're way more expensive (so long as you can prove the value you bring to the table). Remember: when value exceeds cost, transactions take place.
What are the benefits of creating design proposals?
A design project needs a strong plan to help get it across the finish line. And though it may seem daunting, the results that a winning proposal can give you make the effort worth it.
A business might be tasked with reading many different proposals for the same project. Your ideas will be what sets your proposal apart from everyone else's. In short, it's the key to landing clients and growing your graphic design business to new heights.
Here's how a design proposal can elevate your business:
It provides an engaging way to sell your design services
Creates a clear blueprint for you to follow
Establishes client expectations from the beginning
Helps you identify any problems early on
Keeps both parties on the same page
Gives you an opportunity to upsell additional services
Nailing the project proposal is what makes freelancers successful, so it's important that you master the structure. Let's take a look at how you can write your own proposal.
How to Determine What to Include in Your Design Proposal
Every proposal follows a basic structure, but it's up to you to decide what you want to include as it can vary depending on the type of project you're presenting and your relationship with the prospective client.
If you were just introduced to a potential client or are approaching it from a cold outreach, oftentimes more information is better. Including a bio, testimonials, and case studies are all important here.
However, if you've worked with a client before, it's not necessary to go into details on who you are and what you're about. Your client will already be familiar with your work, so it's more important to focus on fine-tuning the details of your next project with them.
Here's what a typical design proposal template includes:
Cover page
Bio
Scope
Timeline
Deliverables
Pricing
Terms and conditions
These are the basics. Some proposals will include extra information like customer references, testimonials, or case studies but what you decide to write in the proposal is entirely up to you. Let's break down each of these sections in more detail.
1. Cover Page
This is going to be the first thing that your potential client sees, so make sure to start off on the right foot! Your cover page is a great way to show clients that even a piece of paperwork can look professional and unique.
So rather than just sending a quick Word document, take some time to create a simple but refined cover that makes an immediate visual impact. This is a chance to show off your graphic design skills. Make sure to include your logo, the name of the proposal (ex: Branding + Web Design Proposal), your email, and your website.
A professional design proposal template can be really helpful in creating a beautifully designed cover that will impress your client. If you decide not to use any proposal tool, dedicate some time to come up with something that translates your taste and style.
2. Bio
The secret to writing a winning design proposal is being authentically you. People want to work with real people, not machines. Keep that in mind and use this section to make your proposal look personal and original. Even if you tone it down with a simple bio description, aim to highlight points from your story that you think may be relevant or interesting to the client.
If you already have a client partnership, you may not need to mention why you're the right professional for this project. But if you're still in the process of showing the client that you are the best person for the job, use this section to highlight your experience and present your unique design qualities.
Attempt to speak from an honest place about why you're excited about this particular project or industry (if nothing about it excites you, it may be best for you to pass on the project anyway!)
You should also include an executive summary highlighting key points that you'll be exploring more in-depth in the next section.
3. Scope
The project scope is your proposal's heart, and potentially the most critical section. It's where you'll outline everything you're going to be working on. Defining the scope in the design proposal will also help you give your client realistic expectations about the project.
Write a comprehensive list of what you'll deliver to the client by the end of the project timeline. Make sure they know that anything extra will require adjusting the budget and scope. This section clearly defines the limits of what you'll design for the client as part of the project and its budget.
4. Timeline
Once you're ready with the actual content of your project, it's time to define the schedule of delivery. This is an essential aspect of the proposal, as a straightforward project timeline brings clarity and shows confidence in your skills.
Make sure that the timeline in your proposal is easy to read and that all milestones are based on approximations. In some cases, the client's input may be needed, so make sure you clearly show this on the proposed timeline by creating gaps for the client to respond with comments.
Create specific touchpoints where you will ask for feedback from the client, so the client can be somewhat involved in the decision-making. By keeping the client in the loop, you'll be able to quickly receive any extra information you may need to give them exactly what they want.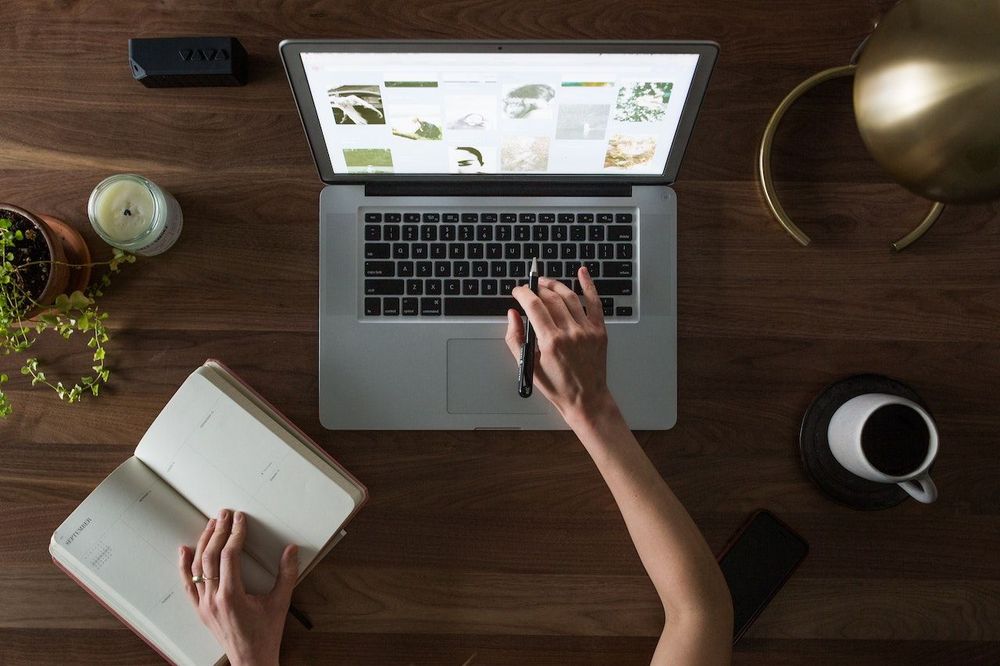 5. Deliverables
In this section, you'll detail everything you're planning to deliver to the client by the end of the project. This helps establish client expectations and creates boundaries to keep you protected from additional work that goes beyond the original project overview. Let them know that any extra work outside the scope will need to be reflected in the pricing.
6. Price
Generally, it's recommended that you ask the client what the total budget for the project is before you even start working on the proposal. This will help you decide if you want to pursue the project in the first place.
This section will help you break the cost down to its smallest details with an itemized list of the services you'll provide, including the total price. Providing an itemized list is not only good for your clients to see, but it's also important in helping you nail the right pricing for the project, without overshooting or underpricing it.
7. Terms and conditions
You want to be as detailed as possible with the terms and conditions, so it's important to spend some extra time on this section! Aim to use very straightforward language so that everything is explicitly clear. This is where you'll detail whether you require a deposit upfront, any penalties for late payments, detail about intellectual property rights, what happens if the project is canceled, and any privacy concerns.
Depending on the scale of the project, you may even want to have a lawyer help you create an air-tight set of terms and conditions.
Although you want to be detailed, you should also try to keep this section concise and to the point.
Tips for nailing your design proposals
Now that you know the structure of a design proposal, let's go over some powerful ways you can maximize your business proposal and close deals with clients.
Research prospective clients
This is a big one! Don't just dive into the business proposal without having done any research about your client first. You may be pitching similar kinds of projects to multiple clients, but every business has a different set of needs. Your proposal will be much stronger if you put in the time to research their company thoroughly and speak directly to their pain points, emphasizing how this project will help them. Not only will you have a better idea of how to tackle the project, but your potential client will see how much you care about their success.
Highlight your USP
Your unique selling point (USP) is what's going to set you apart from everyone else. You can craft your USP by thinking about your past experiences and education. How has your history led to you becoming a better designer? Do you have a unique viewpoint on graphic design? Anything you can think of that gives you an advantage can help you figure out a great USP to add to your project proposal.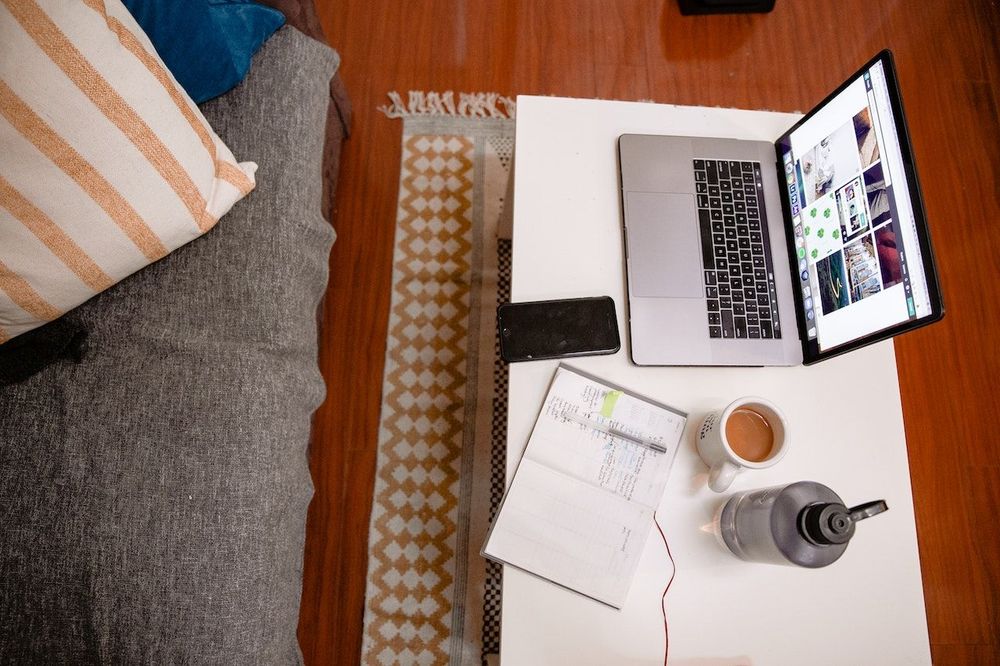 Share results for previous clients
Created a killer design that a past client raved about? Don't forget to share previous results in your design proposal. While it's not overly critical, social proof can help put a prospective client at ease, especially if they don't know who you are.
Add testimonials
Speaking of social proof, you can increase credibility by including a few testimonials. If you don't have any testimonials yet, you can always reach out to people in your network and ask if you could create a few designs for them. You can also contact past clients who loved your work and ask if they'd be willing to write a review for you.
Include a CTA
Many people who are new to freelancing (and even people who have been doing it for years) forget to add a quick CTA at the end of their design proposal. It's a simple but critical reminder to clients as to what they need to do next. Do they need to sign a contract? Schedule a video call? Send a deposit? These are steps you should clearly explain so that the client isn't left wondering what happens next. It also encourages them to take action sooner rather than later.
Take advantage of a design proposal template
Staring at a blank page can feel intimidating. That's why a proposal template makes writing a much easier and faster process. All of the critical sections are already outlined and ready to be adapted to your needs, freeing you up to be more creative since the hard part is already done for you! You can even add your branding to make your proposal unique and attention-grabbing. Don't forget to inject your personality into the writing and the layout. Clients love to get a feel for who you are in your design proposal!
How to present your design proposal
The final step in creating a proposal is getting ready to present your work. There are a few ways for you to do this:
Email
Sending a proposal through email is a very common method for freelancers. It's the fastest and easiest way to share, and it also gives the client ample time to consider your ideas. Your email will act as a mini cover letter, so be sure to spend some time crafting your email and subject line. Here are a few more tips for you to follow:
Briefly restate your connection to the client and why you're emailing
Bring up anything from the proposal that you want them to take specific notice of
Keep the email light, friendly, and conversational
Thank them for their time
Let them know when you're available to discuss it further
Video chat
Some prospective clients may want to chat over a conference call to talk the proposal over with you. Here are some pointers on handling pitch meetings over conference calls:
Practice your delivery: Make it concise yet conversational.
Check your set-up: Test your connection and be sure to update any software if needed.
Find a good background: If you can, try to choose a background that looks professional.
Don't forget to follow up: Send an email after to thank them for their time and that you'd be happy to answer any further questions. You can also send them a copy of the design proposal for them to get a closer look at it.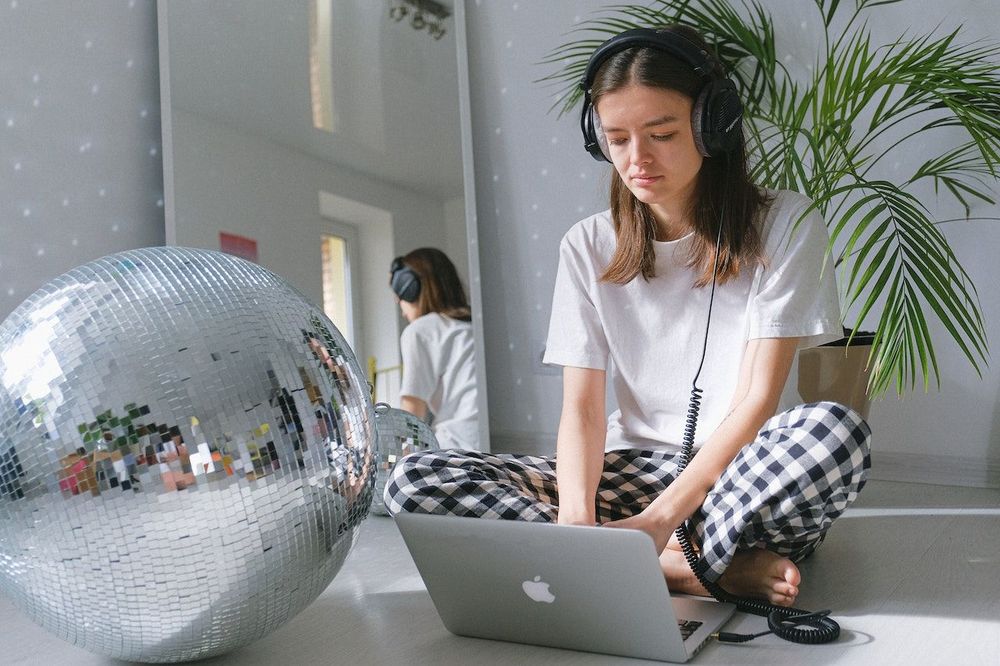 In-person
Depending on the size of the business, a client might even ask you to share the proposal in an office meeting. This method is more likely to happen on very large projects for multi-national corporations. If you're invited to pitch at an in-person meeting, here's some advice:
Cover the most important things up front while you have their full attention
Hand them a physical copy of the proposal to look through later
Like with the video call meeting, send a follow-up email promptly after.
Wrapping up
A well-written design proposal has the power to open your business to bigger and better opportunities. And the more you write design proposals, the easier it'll get. When talking with prospective clients, make notes about what's working and what isn't so you can improve your processes with every design proposal. Now that you've learned everything you need to get started, you're ready to put it all into action. Good luck!
Interested in using a free design proposal template? Using a template helps you get started fast so you can pitch clients more frequently. Click here to get started with Indy!