With over 50 million users, Trello is one of the most widely used project management apps worldwide. Even though the app has some amazing features, it has some drawbacks, essentially for freelancers.
If you're a freelancer looking for a better alternative to Trello, we have handpicked nine Trello alternatives you can use to stay on top of your project management requirements.
Why do Freelancers Need a Project Management Tool?
Before talking about Trello and its alternatives, let's understand the importance of project management for freelancers. Most full-time freelancers work on multiple projects at once. Handling many projects simultaneously, keeping track of their individual deadlines, and ensuring timely delivery can be challenging and exhausting.
Project management tools make your life easier. Instead of manually tracking each project and its progress, you simply update the progress in a project management solution. This way, you can manage your tasks more accurately without spending too much time tracking and recording them. Therefore, you can be more productive and focus on work that matters.
What Is Trello and How to Use It?
Trello is a web-based project management software solution that helps you simplify complex projects by dividing them into smaller tasks. It's a lightweight project management app that uses Kanban boards to allow freelancers and project managers to keep track of their time and project progress.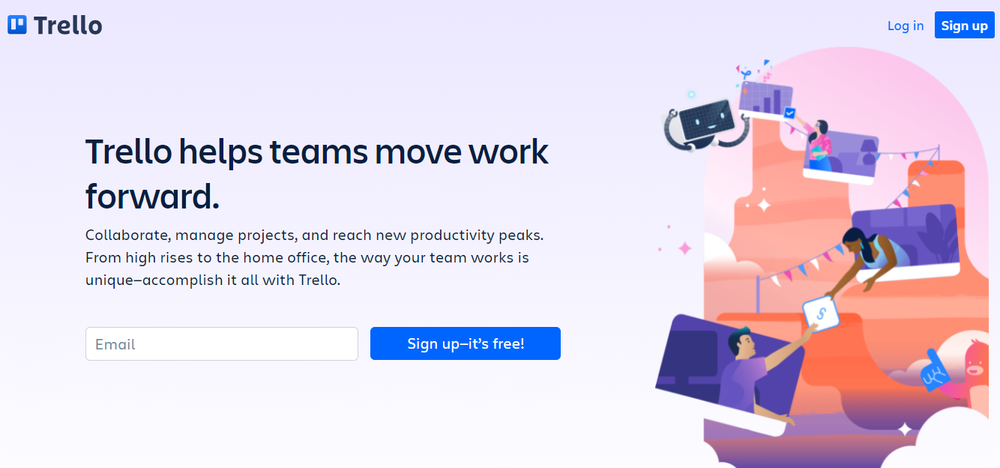 The developer of Trello — Trello Enterprise — is a subsidiary of Atlassian, the company that also owns Jira. Trello is best-suited for freelancers and small teams with fewer team members. It has a seamless, easy-to-use, drag-and-drop interface, making it ideal for beginners and new users.
Using Trello is quite easy. You can create new boards with a single click, name them, and add content to them. You can move them around to different lists and categories as per your requirements.
Let's look at some key features of Trello.
Seamless drag and drop editing
Overviews for front/back cards
In-line editing and progress meter checklist
File attachment and sharing
Task assignment and progress tracking
Deadline alerts and notifications
Data filters
Mobile app: iOS app and Android app
With Trello, Freelancers can leverage a well-organized board and card system to track and manage their projects. They can collaborate with their clients and other freelancers, and ensure better productivity and timely delivery.
9 Other Alternatives to Trello for Complex Projects
If you are looking for an alternative to Trello, check out Indy, an all-in-one tool for freelancers and independent workers.
Trello offers some amazing features, but it also has some limitations. Like other project management software solutions, Trello helps you manage projects. It lets you track the progress of your projects, set up deadlines and alerts, and collaborate with your team members and clients.
However, a freelancer's requirements go beyond that. As a freelancer, you need to send proposals, generate invoices, create contracts, track billable hours, and the list goes on. Since Trello doesn't allow you to do all of this, you'll need to use different tools and integrate them together.
Indy eliminates all that hassle. It's an all-in-one freelance platform that allows you to do everything a freelancer needs to do. This includes everything from communicating with clients to creating contracts and sending invoices.
Here are some key features of Indy:
Communicate with clients using a proprietary chat platform
Store, organize, and share files
Create and send proposals
Create various types of contracts and get them signed
Build forms to generate more leads
Track your own tasks and manage your projects
Use the calendar to stay on top of your schedule
Generate invoices and get paid on time
Lastly, let's talk about pricing. Both Trello and Indy have a free version. Coming to paid plans, Trello has three plans: Standard for $5 per user/month, Premium for $10 user/month, and Enterprise for $17.50 user/month.
Indy has one plan — Pro Bundle — for $9, which provides complete access to the Indy platform. Hence, the value you get from Indy is way higher than Trello. And with the Free plan, you'll always have access to all the basic tools you need to manage your business.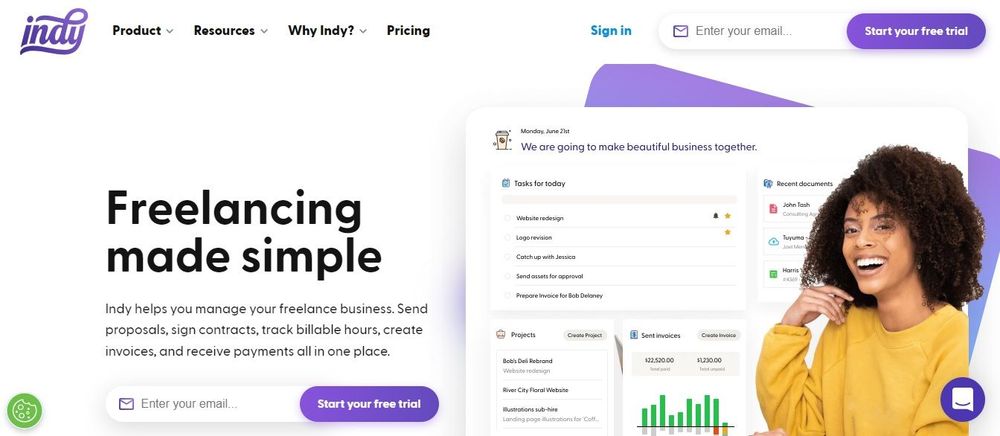 Besides Indy, you can use various other project management alternatives for your project planning, tracking, and management requirements. Let's look at some solutions you can use in place of Trello business class for your project management requirements.
Monday.com
Are you looking for the best project management tool for large freelance businesses and teams? Monday.com has got you covered. This tool offers a wide range of project management, task management, progress tracking, and team collaboration features. It also has a powerful reporting feature to improve your tracking capabilities.
Key Features:
Collaboration tools
Alerts and notifications
Document management and file sharing
Access controls and permissions
Third-party integration with hundreds of apps
Pricing: Monday.com has five plans: Free, Basic, Standard, Pro, and Enterprise. The Basic, Standard, and Pro plans are available for $8, $10, and $16 per seat/month, respectively. You'll need to contact sales for the Enterprise plan.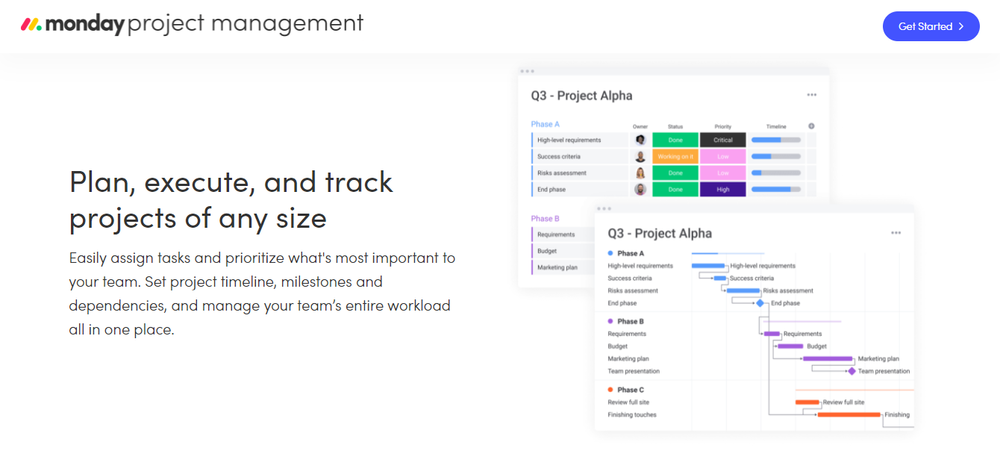 ClickUp
ClickUp is a well-known project management solution and an excellent alternative to Trello. Like Trello, ClickUp has Kanban boards and grid options to manage your projects and tasks. However, it has more features than Trello, such as timelines, Gantt charts, and more. It also allows you to schedule charts and chat with team members.
Key Features:
Native time tracking
Gantt charts
To-do list and Kanban boards
Sprints and agile project management
Automation
Notepad and forms
Pricing: ClickUp has five plans: Free, Unlimited, Business, Business Plus, and Enterprise. The Unlimited plan is available for $5 per member/month, Business for $9 per member/month, and Plus for $19 per member/month. You'll need to contact sales for the Enterprise plan.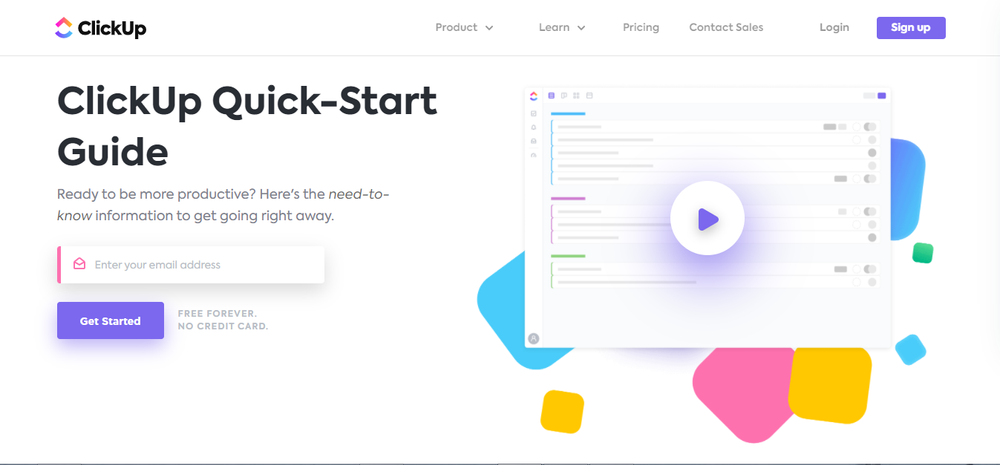 Forecast
Forecast is a great collaboration tool and project management solution that takes care of all your project management requirements. It works similarly to Trello, as it has Kanban boards and a seamless drag-and-drop editor. Forecast claims to have AI-enabled Kanban and Scrum boards that help freelancers get complete control of their projects and schedule.
Key Features:
Project management
Team collaboration
AI work automation
Project accounting
Business Intelligence
Pricing: Forecast has three plans: Lite – $29 per seat/month, Pro – $49 per seat/month, and Plus – custom pricing (contact sales).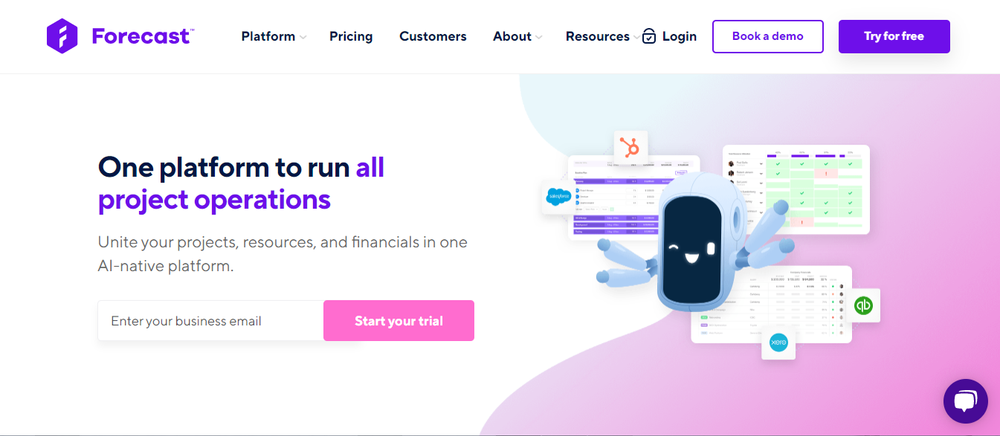 Proofhub
Proofhub is another excellent Trello alternative best suited for software developers and other agencies that work on long, complex projects. It's also ideal for freelancers who offer software development, graphic design, and marketing services. The app is robust and comes with features like task descriptions, task dependencies, reporting tools, and more.
Key Features:
Team boards and in-depth project reports
Notepad and to-do list
Powerful web app and mobile apps for business-class users and large teams
Top-notch security features
Various customization options
Pricing: Proofhub has two plans: Essential for $45 per month and Ultimate Control for $89 per month. A free trial is available.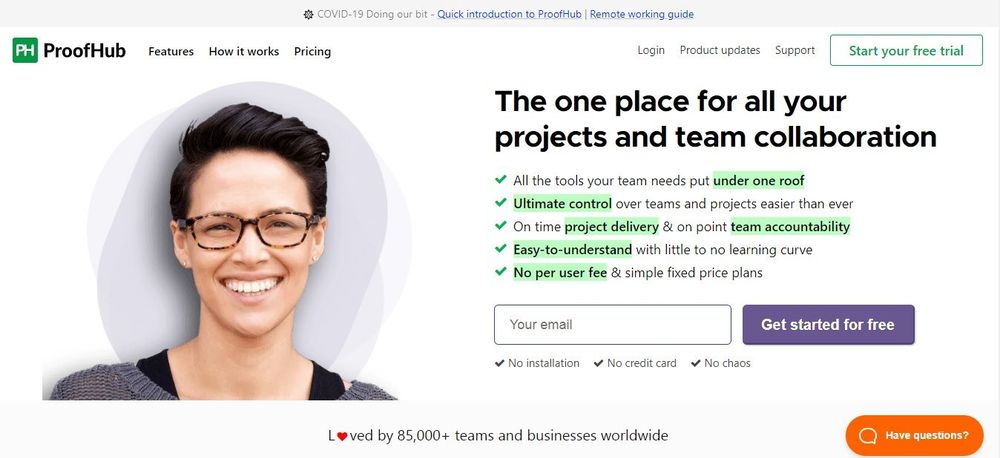 Asana
Asana is a project management and team collaboration tool that's quite similar to Trello. It has power-ups, Kanban boards, a drag-and-drop interface, and other features. It also has a growing community like the Trello community. However, Asana is more powerful than Trello. Asana has a time tracking feature as well that could be helpful for freelancers.
Key Features:
Project management
Assign tasks and dependencies
Customize boards
Due dates and times
File sharing and attachments
Pricing: Asana has four plans: Basic (free users), Premium, Business, and Enterprise. The Premium plan is available for $10.99 per user/month and Business for $24.99 per user/month. You'll need to contact sales for Enterprise pricing.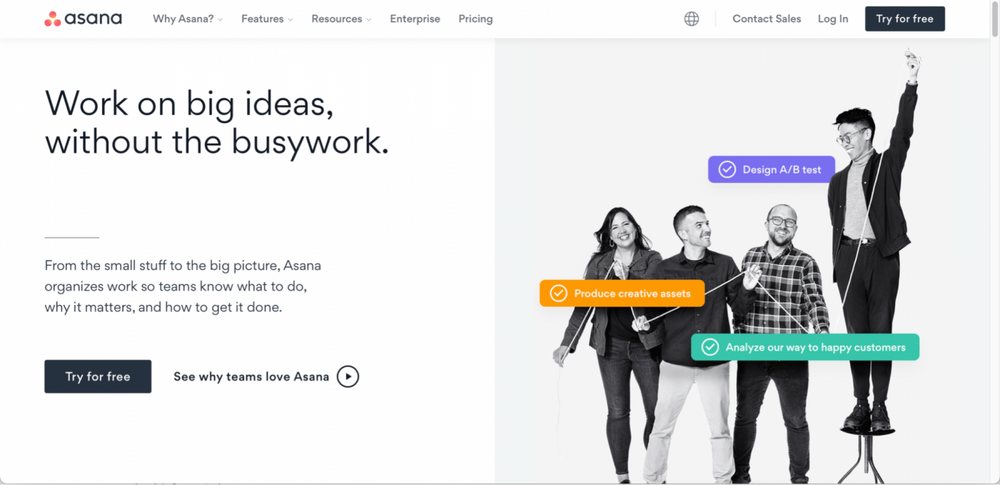 Paymo
Paymo is a simple solution like Trello Gold that comes with basic features like power-up boards, Gantt chart, unlimited boards, and more. The ease of use of this software makes it an amazing Trello alternative. If you like Trello features like Trello cards, Trello calls, one power-up per board, and simple projects, you'll like Paymo too.
Key Features:
Track tasks easily on any device
Time tracking and timesheet reporting
Team scheduling
Business-class plans
Hundreds of integrations
Pricing: Paymo has three plans: Free, Small Office ($9.95 per user/month), and Business ($15.79 per user/month).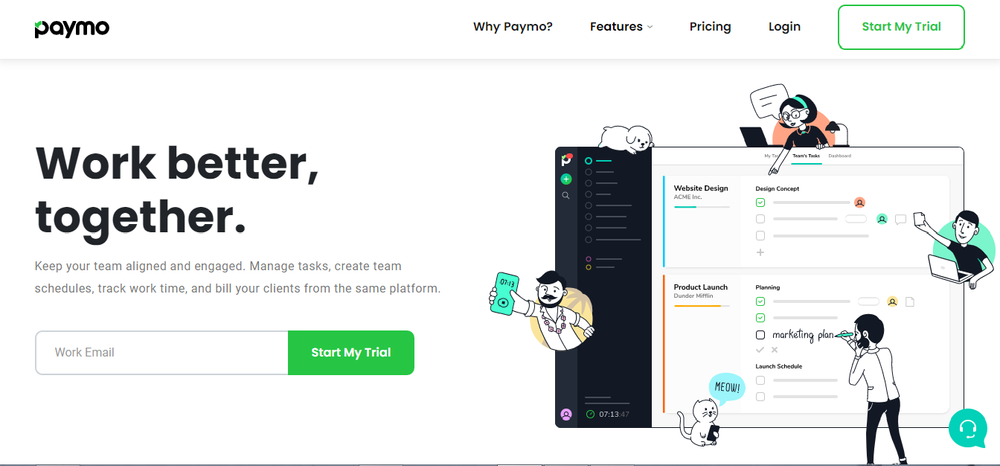 Wrike
Wrike is another powerful project management and collaboration app you can use as an alternative to Trello. It has enterprise-grade features, and thus, it comes with a steep learning curve. It's best for large-scale freelancers who work with multiple clients and team members. If you need a robust tool, Wrike has got you covered.
Key Features:
In-depth reports and real-time updates
Task priorities
Team updates and project newsfeed
Integration with over 400 apps
Seamless scalability
Pricing: Wrike has five plans: Free, Professional, Business, Enterprise, and Pinnacle. The Professional and Business plans are available for $9.80 per user/month and $24.80 per user/month, respectively. You'll need to contact sales for Enterprise and Pinnacle pricing.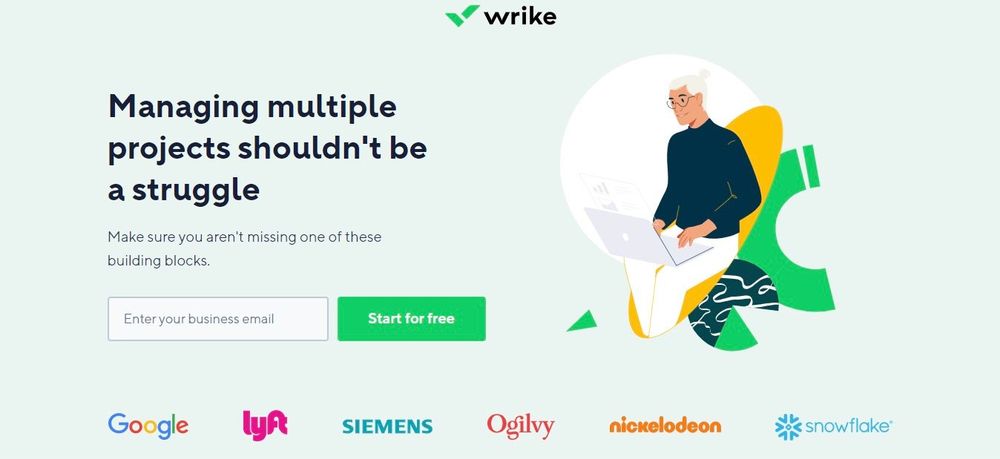 Teamwork
Teamwork is a team collaboration, project management, and time management solution that offers many advanced features and customization options. The look and feel of the software is similar to Trello, but it offers more advanced features, like Gantt charts, time tracking, etc.
Key Features:
Manage multiple projects from one place
Unlimited projects and project templates
Unlimited financial budgets
Profitability reports
Unlimited power-ups
Pricing: Teamwork has four plans: Free, Deliver, Grow, and Scale. The Deliver plan is available for $10 per user/month and Grow for $18 per user/month. You'll need to contact Sales for the Scale plan.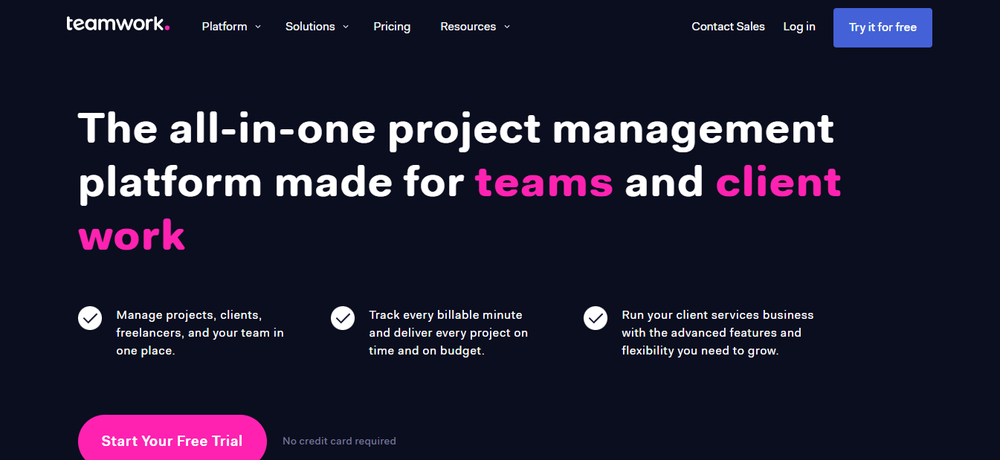 Workzone
Let's end this list with Workzone, another powerful project management tool that has interface and features similar to the Trello app. It has Kanban board functionality that is similar to the Trello board. Workzone is a lightweight tool and is ideal for small projects. It comprises real-time collaboration tools and helps you work more efficiently.
Key Features:
Workload reports
Real-time alerts and email notifications
Gantt charts for powerful visualization
To-do lists
Native time tracking
Pricing: Workzone has three plans: Team, Professional, and Enterprise. The Team plan is available for $24 per user/month, Professional for $34 per month/user, and Enterprise for $43 per month/user.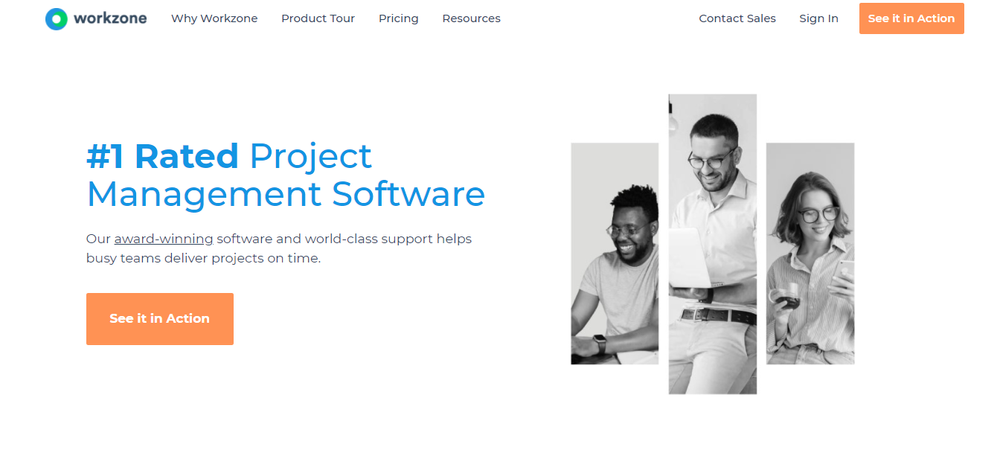 We recommend Indy as the perfect alternative to Trello. It's a dedicated freelance management tool that helps freelancers not only manage their projects but handle all their freelance business operations, like invoicing, contract management, and more. It also has affordable pricing and a generous free plan.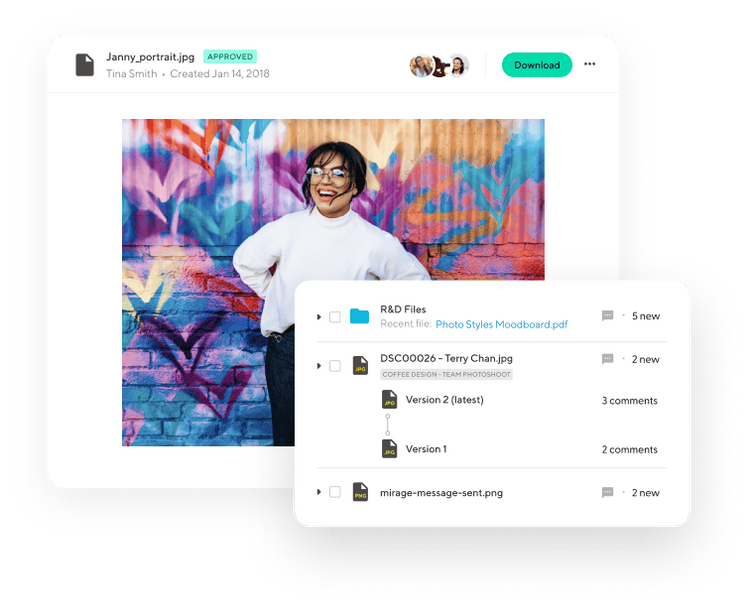 Is freelance work getting too complicated?
Use Indy to make freelance simple. The useful set of tools will make your freelance admin easier by connecting your work from proposals to payment.
Get started for free
Conclusion
Trello is one of the great tools for project management and team collaboration, but it has some drawbacks. It has limited features and doesn't cater fully to freelancers. Therefore, it's worth switching to a tool that offers better features and value for money.
Indy is an excellent alternative to Trello, as it comes with features like Proposals, Contracts, Invoices, etc. that are specific to freelancers. Apart from Indy, you can choose tools designed explicitly for project management, such as Asana, Proofhub, ClickedUp, etc.